I used to totally overlook them, but recently I've been aboard the pin bandwagon. When a stale outfit needs a little refreshing, it's so fun to pop on a statement pin to the lapel. Or, wear a small one for a subtle touch of detail that is a surprise for people who notice. Find my roundup of 10 cute pins to add flair to outfits below!

My current favorite pin is this "fuck" pin by Hister Pins, a local woman-owned business. I also have a collection of La Croix pins I love to wear to represent the best dang sparkling water known to man. See – that's what is fun about pins. Yes, they offer a way to add flare to an outfit, but they also offer an atlernative to logo tees.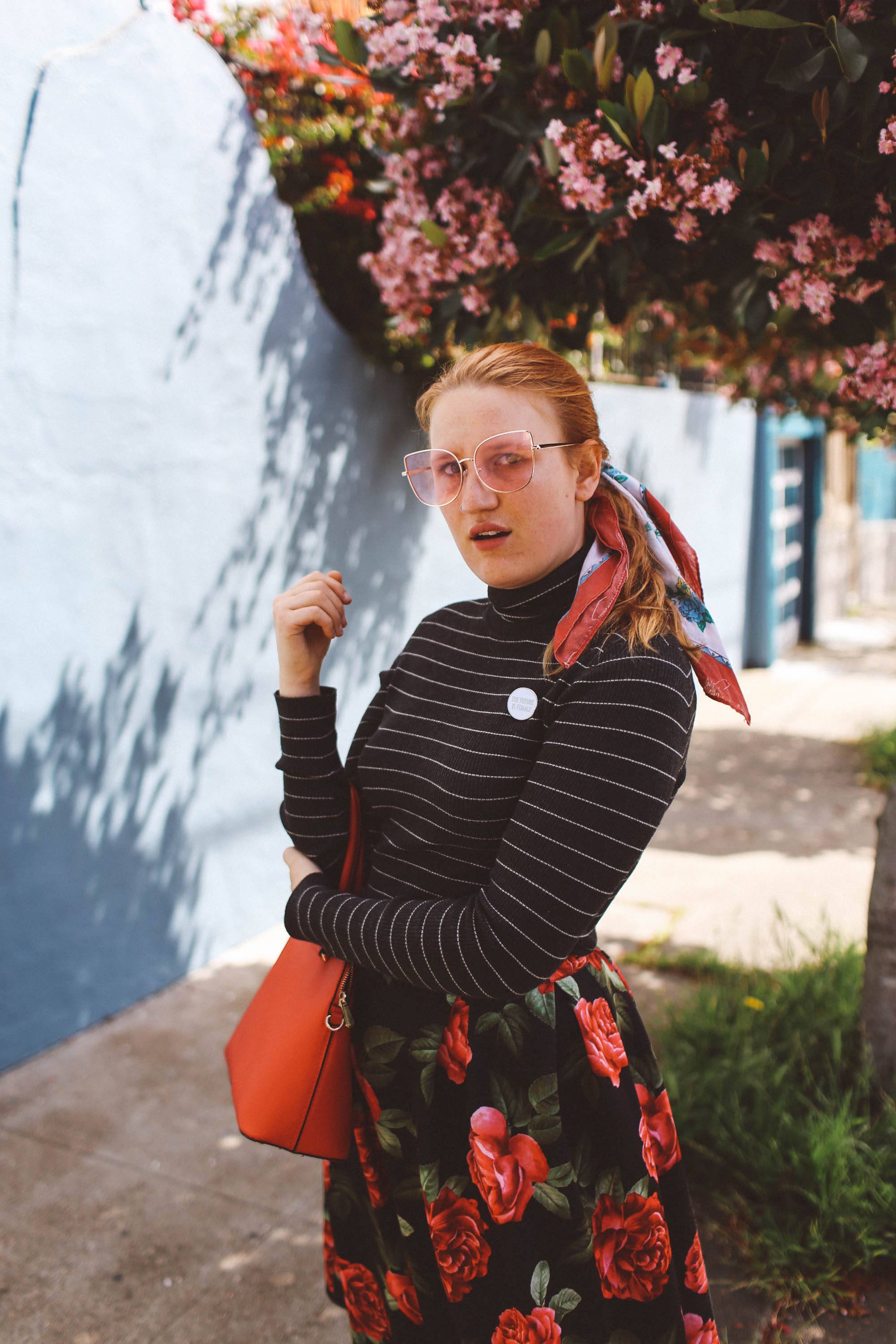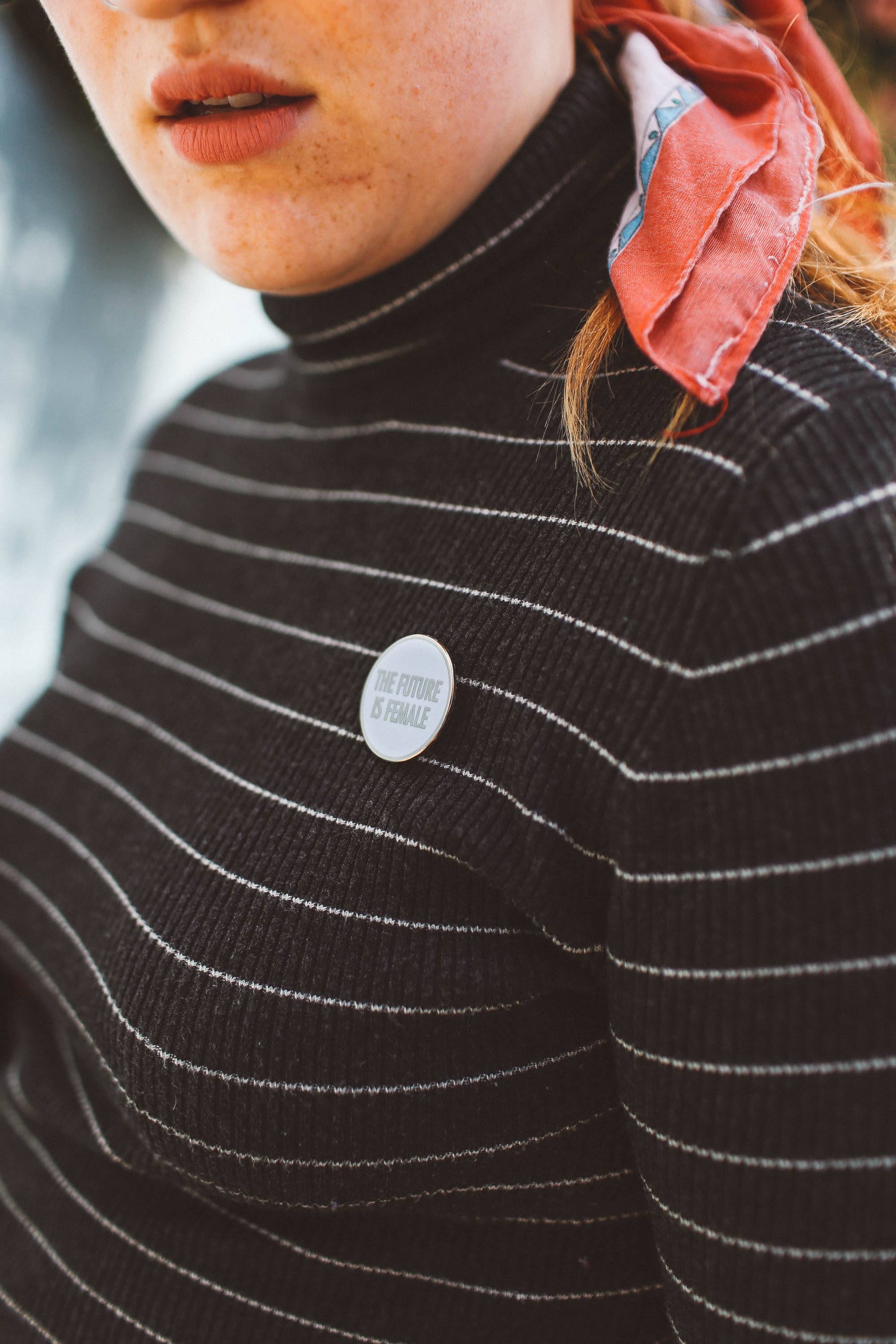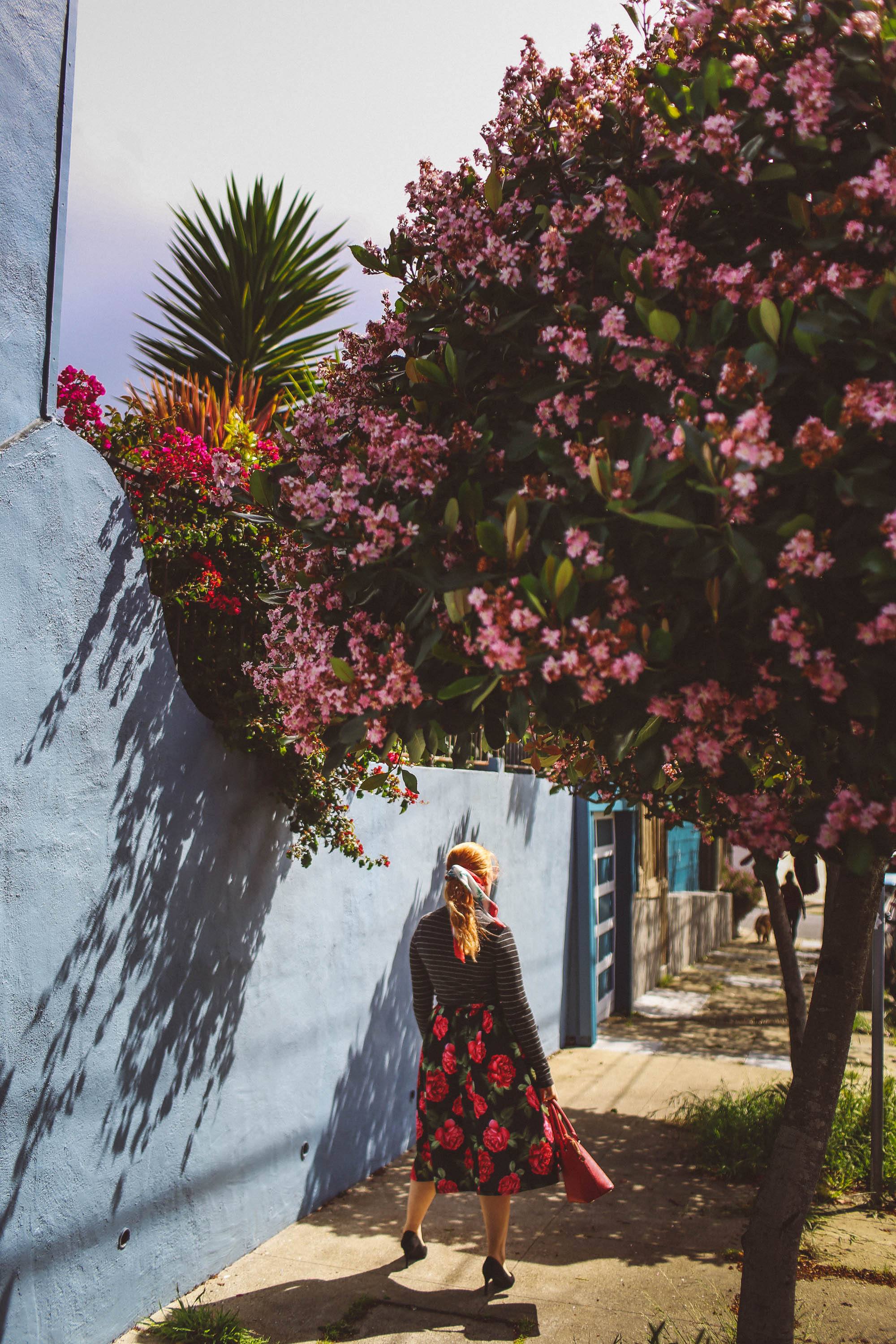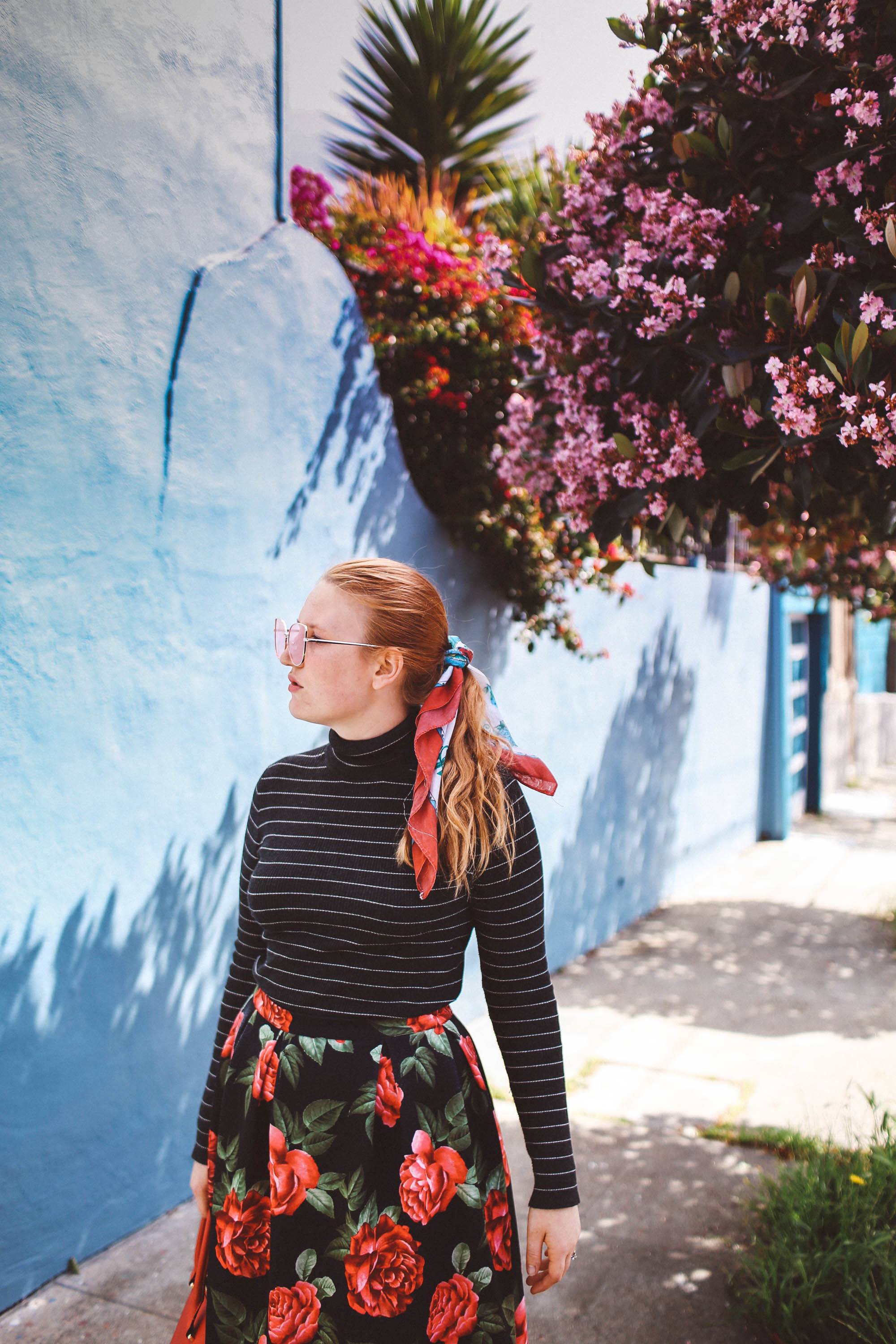 I've never been one for graphic logo tees or jerseys. Pins offer a subtle way to support your team, movement or favorite brands instead of a large t-shirt. It's almost like an inside club. In this post, I'm wearing my "future is female" pin, so anyone who notices can be reminded of the woman's movement.