I've been collecting headscarves and smaller scarves for years. They're my favorite bins in thrift stores as you can usually snap them up for around $3 a pop. As a teenager, I had such a hard time resisting all the colorful unique patterned scarves, so I have a fair amount in my collection. It wasn't until my honeymoon, though, that I finally started wearing them regularly. After traveling for 3 weeks with the same suitcase of outfits, I needed a way to make the same outfit feel fresh, add a spin to it. So thus my 4 ways to wear a headscarf trick was born.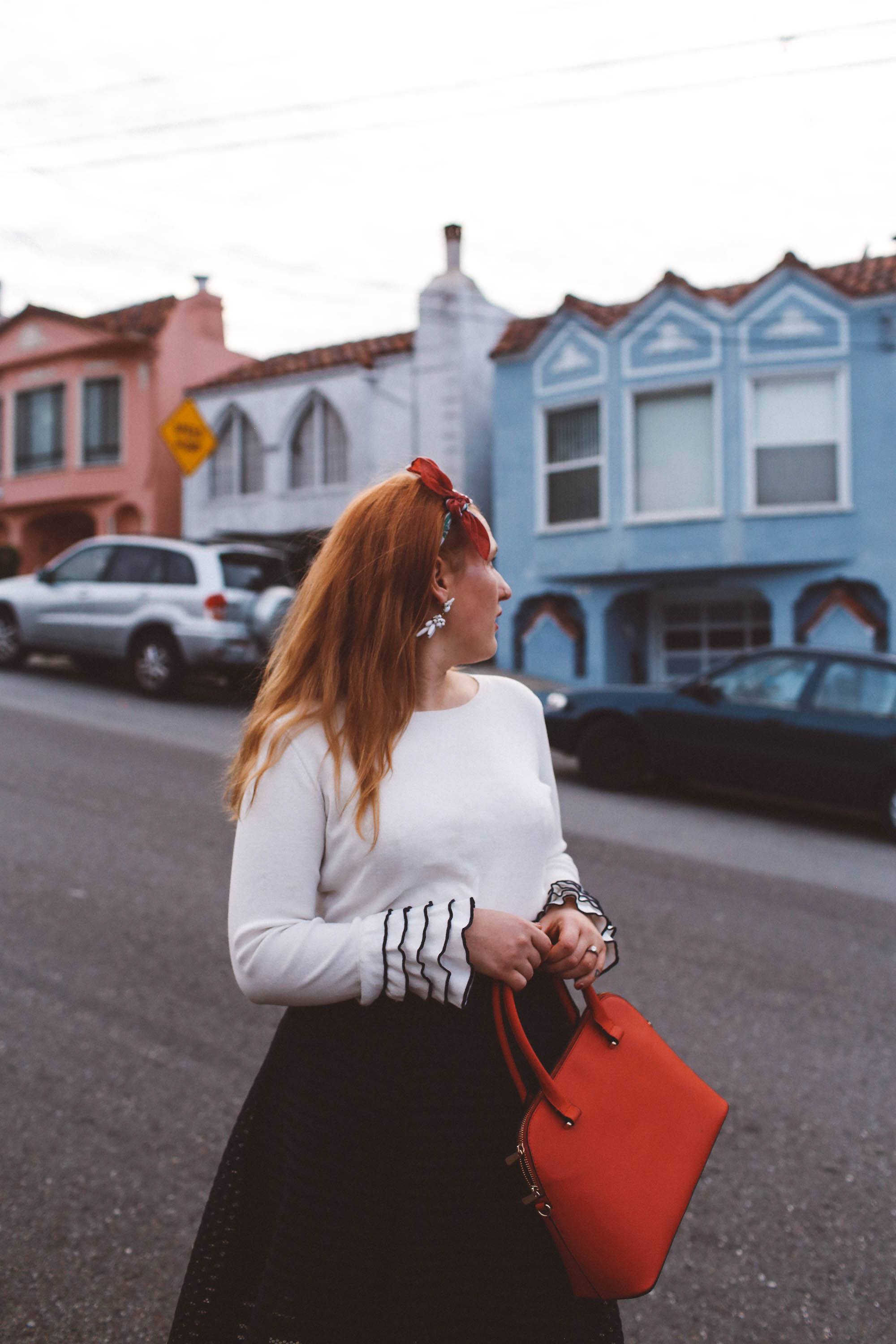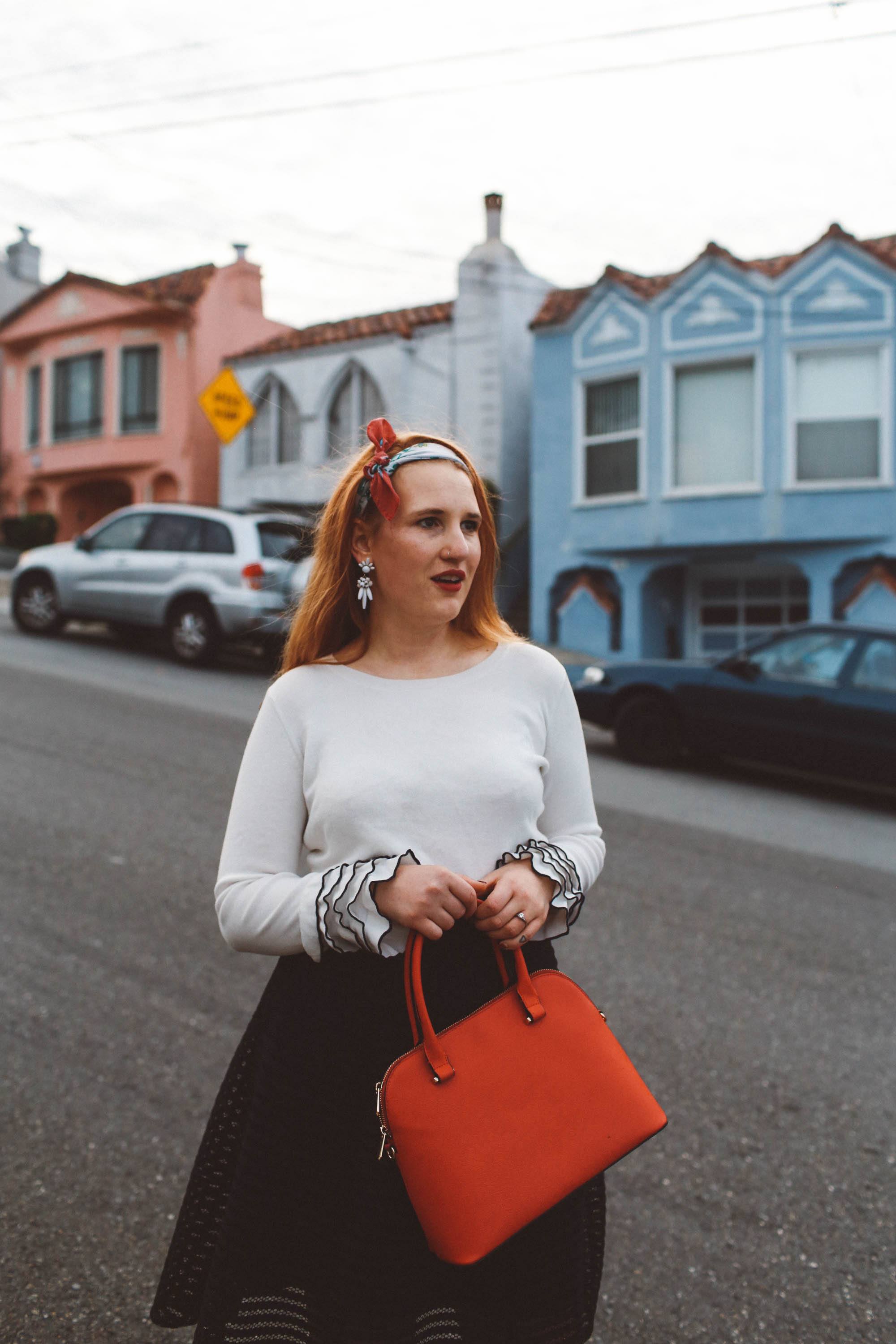 Top Bow
My favorite way to wear a headscarf is – wait for it – around your head! Ha! But really, I love tieing it under my hair and into a bow on top. This adds an instant pop of color and keeps your hair out of your face, which is wonderful on long days of traveling.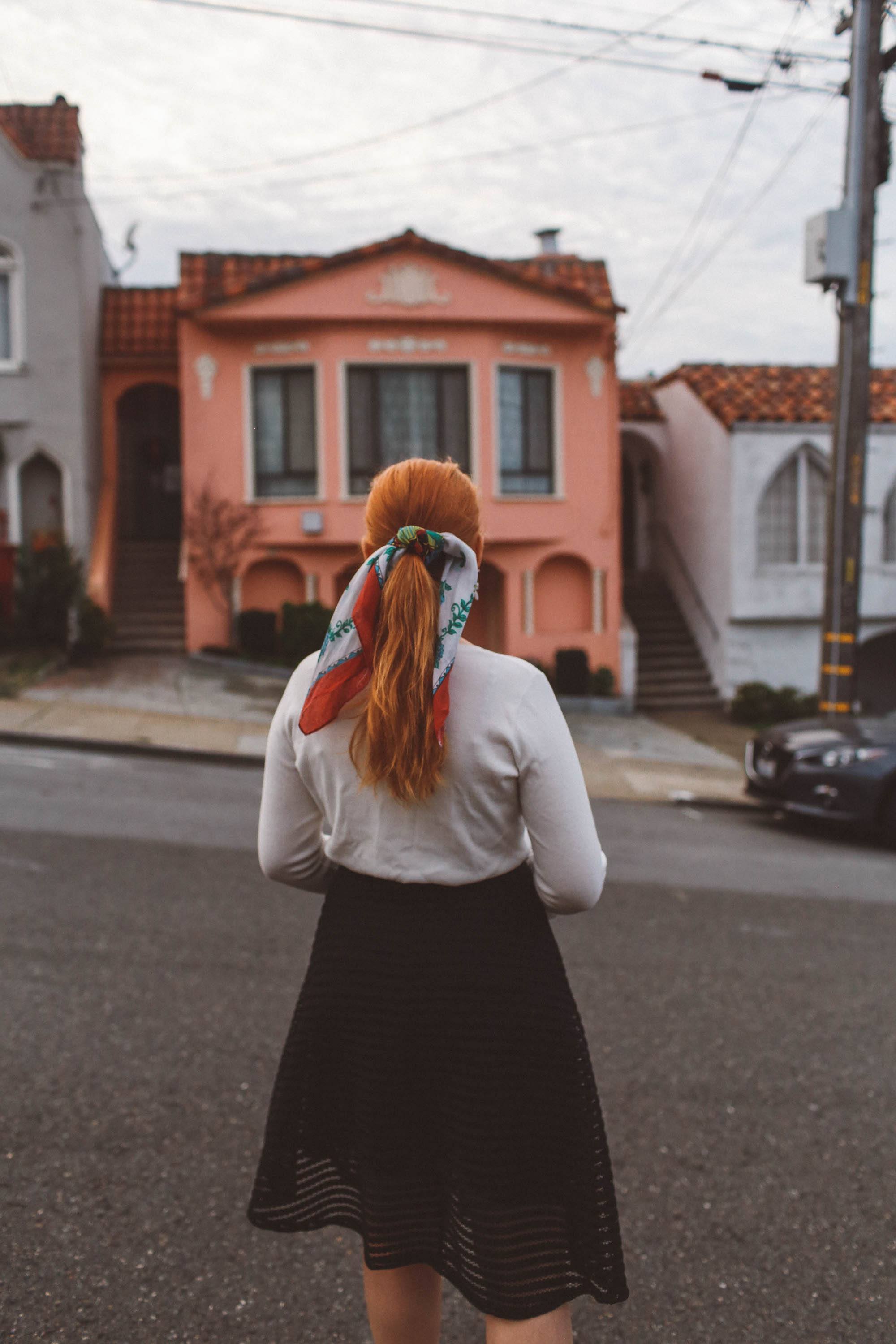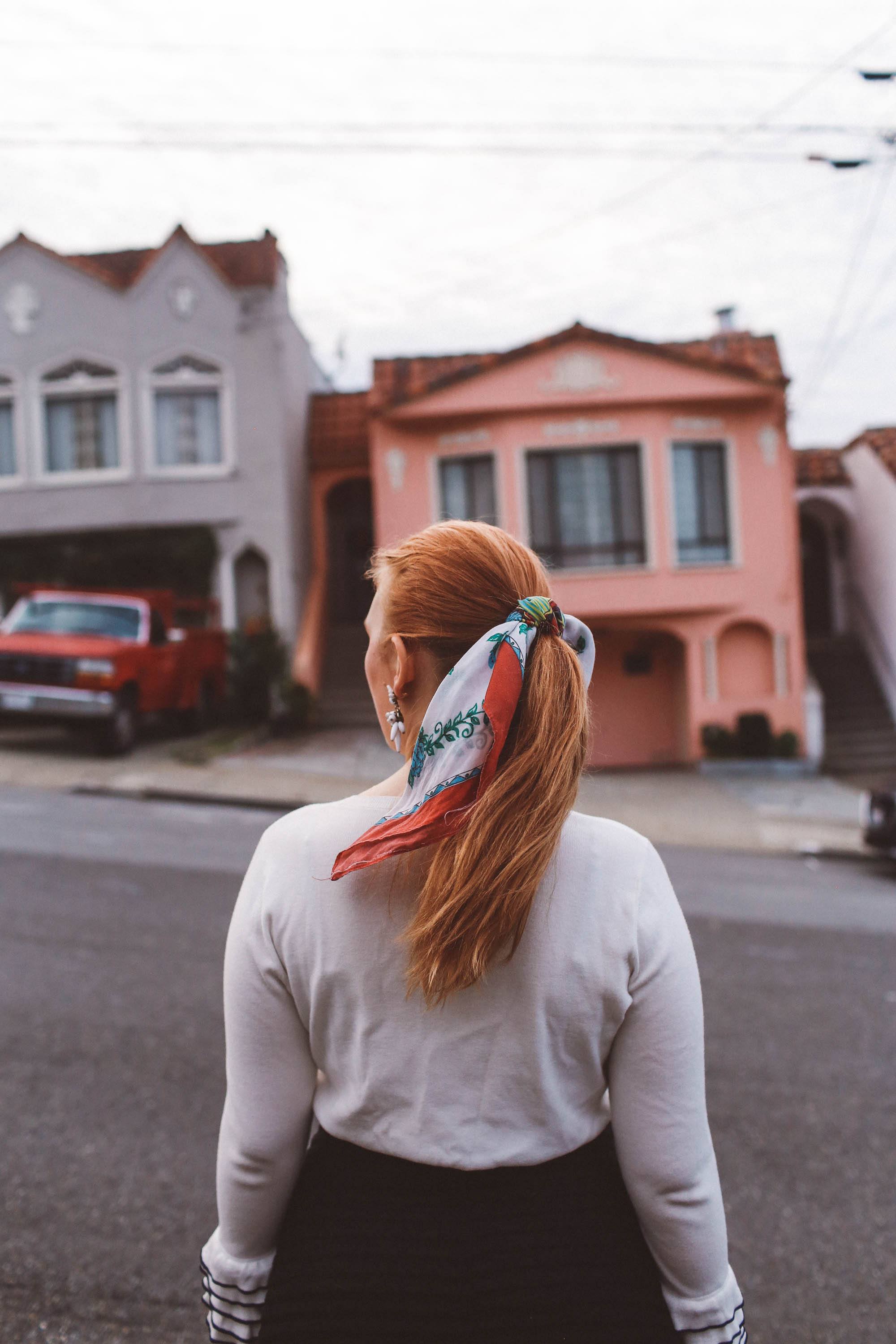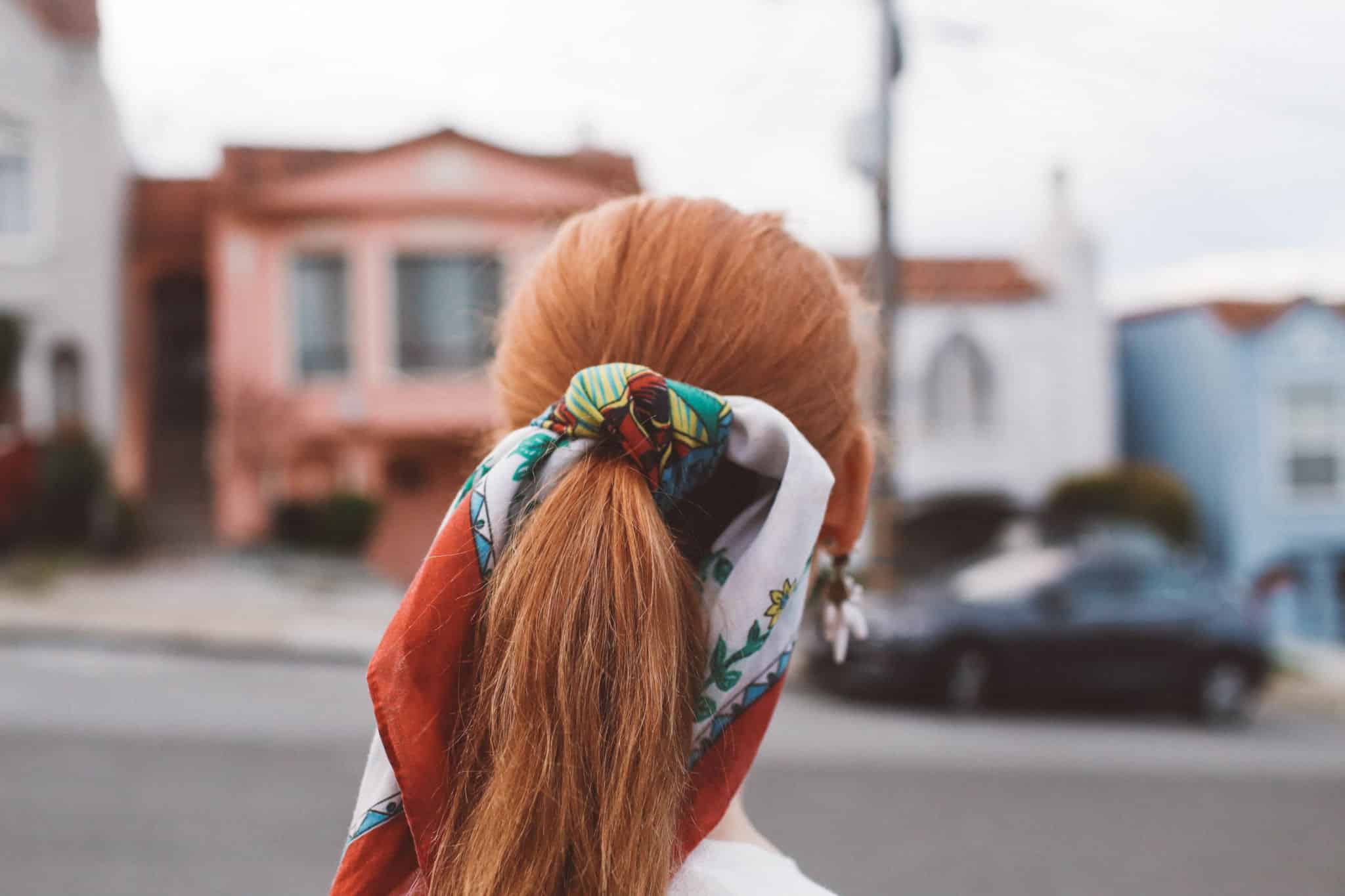 Back Bow
The second way I love to wear a headscarf is as a back bow around a ponytail or braid. While this doesn't provide much function, it adds a wonderfully pretty addition to your outfit. I find it really helpful when I'm having a bad hair day For some reason when you have a beautiful scarf ties around your dirty ponytail, the fact you have a dirty ponytail is WAY less noticeable.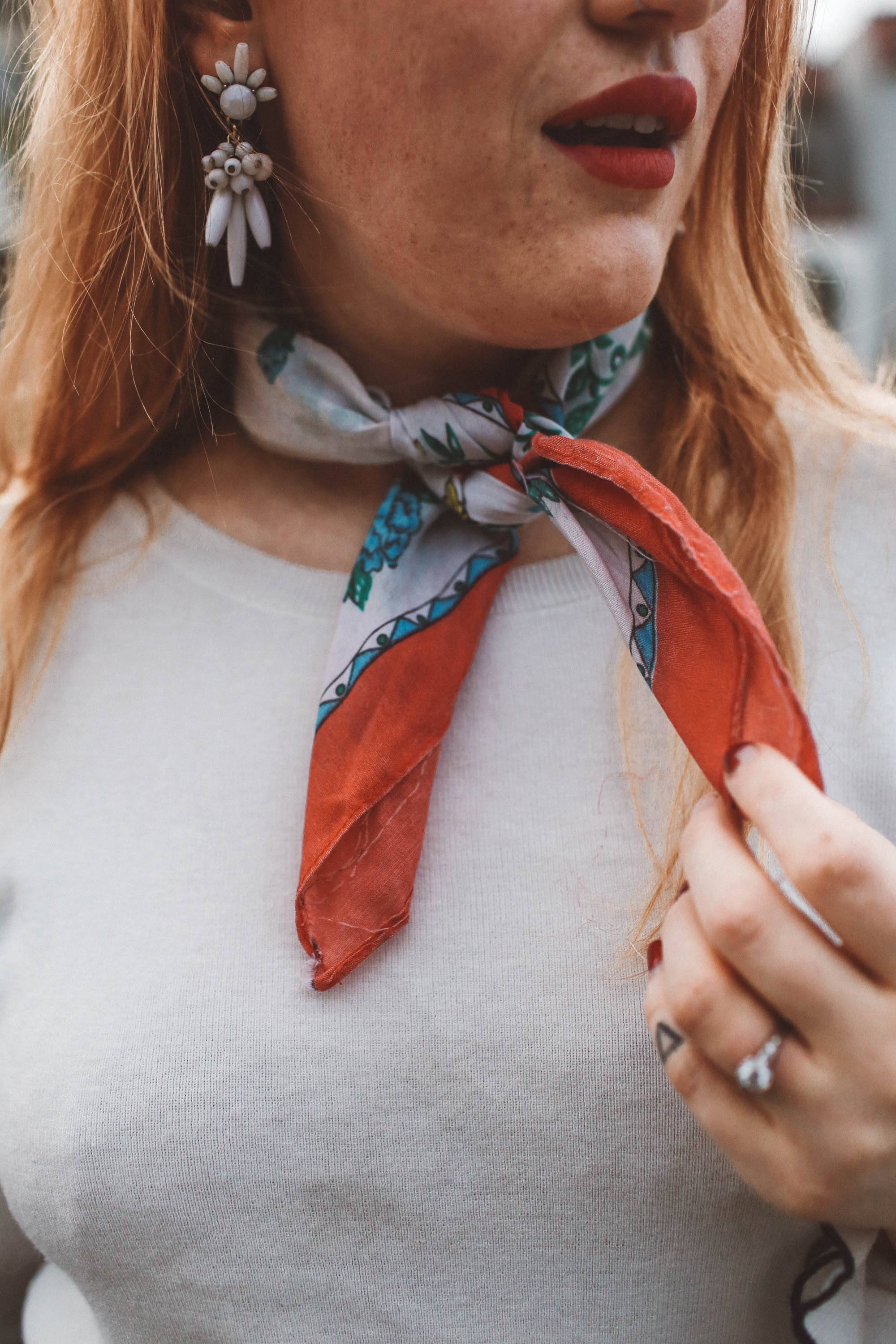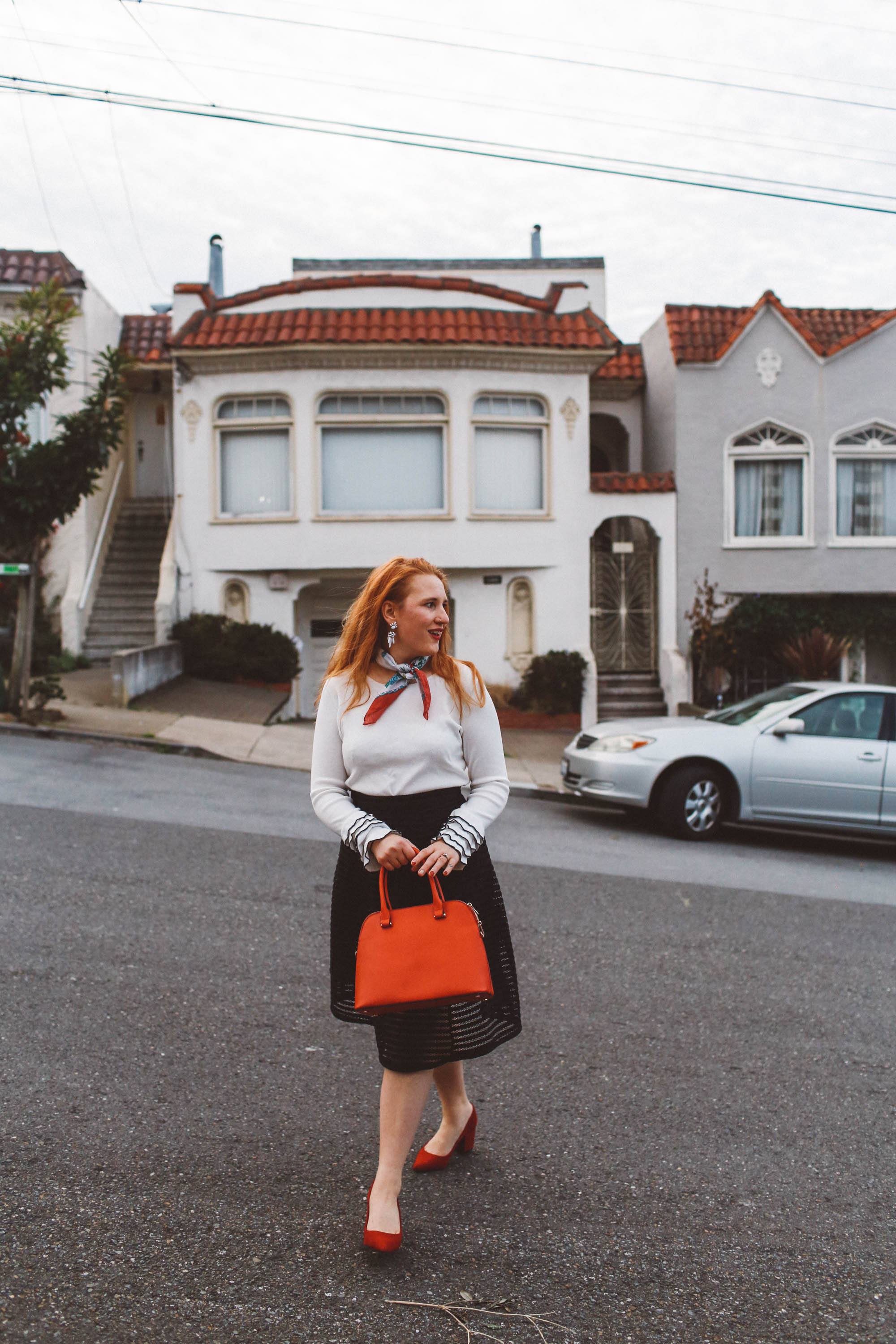 Around Your Neck
Of course, headscarves aren't limited to your hair. I find small scarves are so much fun to wear around your neck. Skip the long, chunky scarf and instead opt for a colorful small one for a pop of color when you may not want to wear jewelry.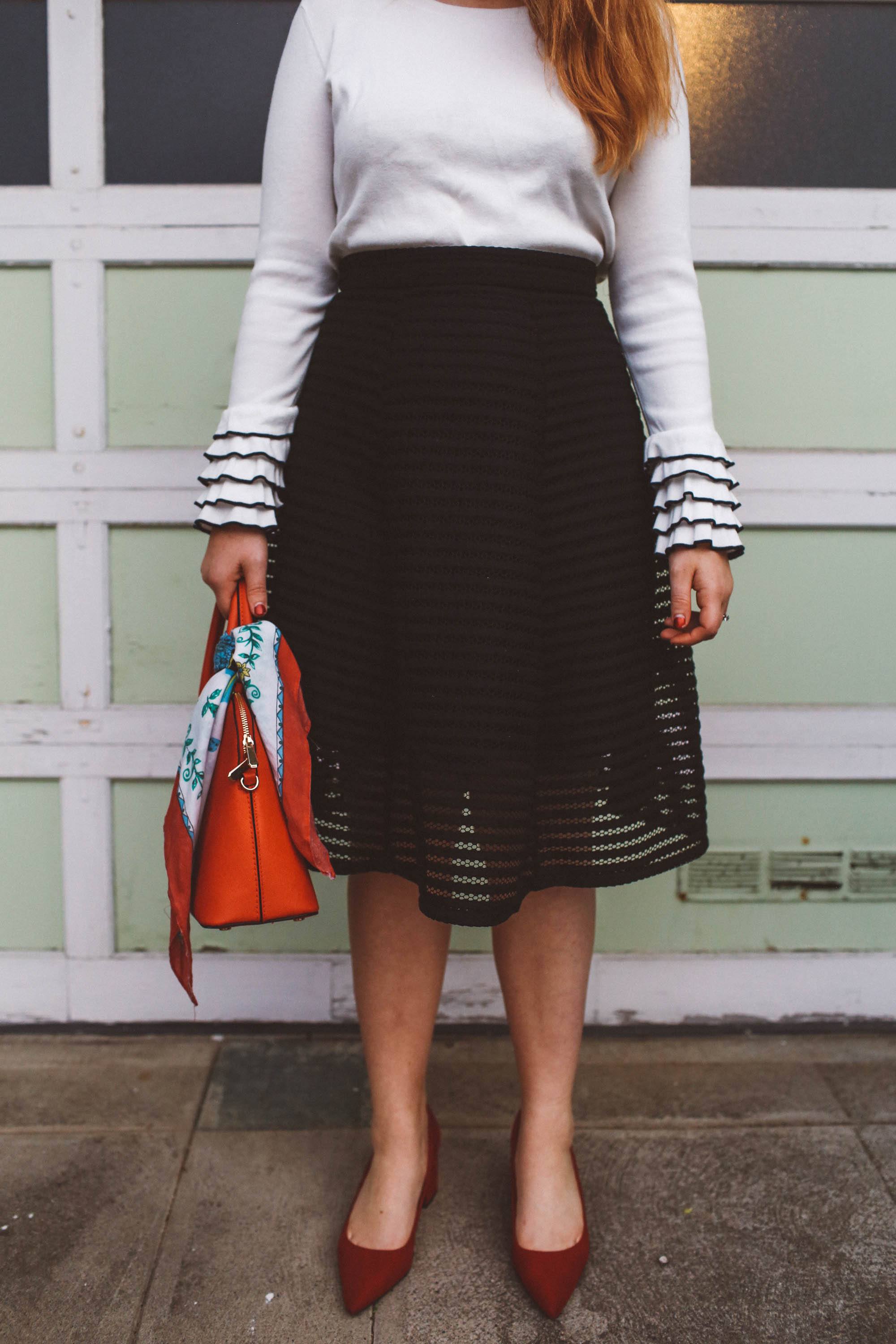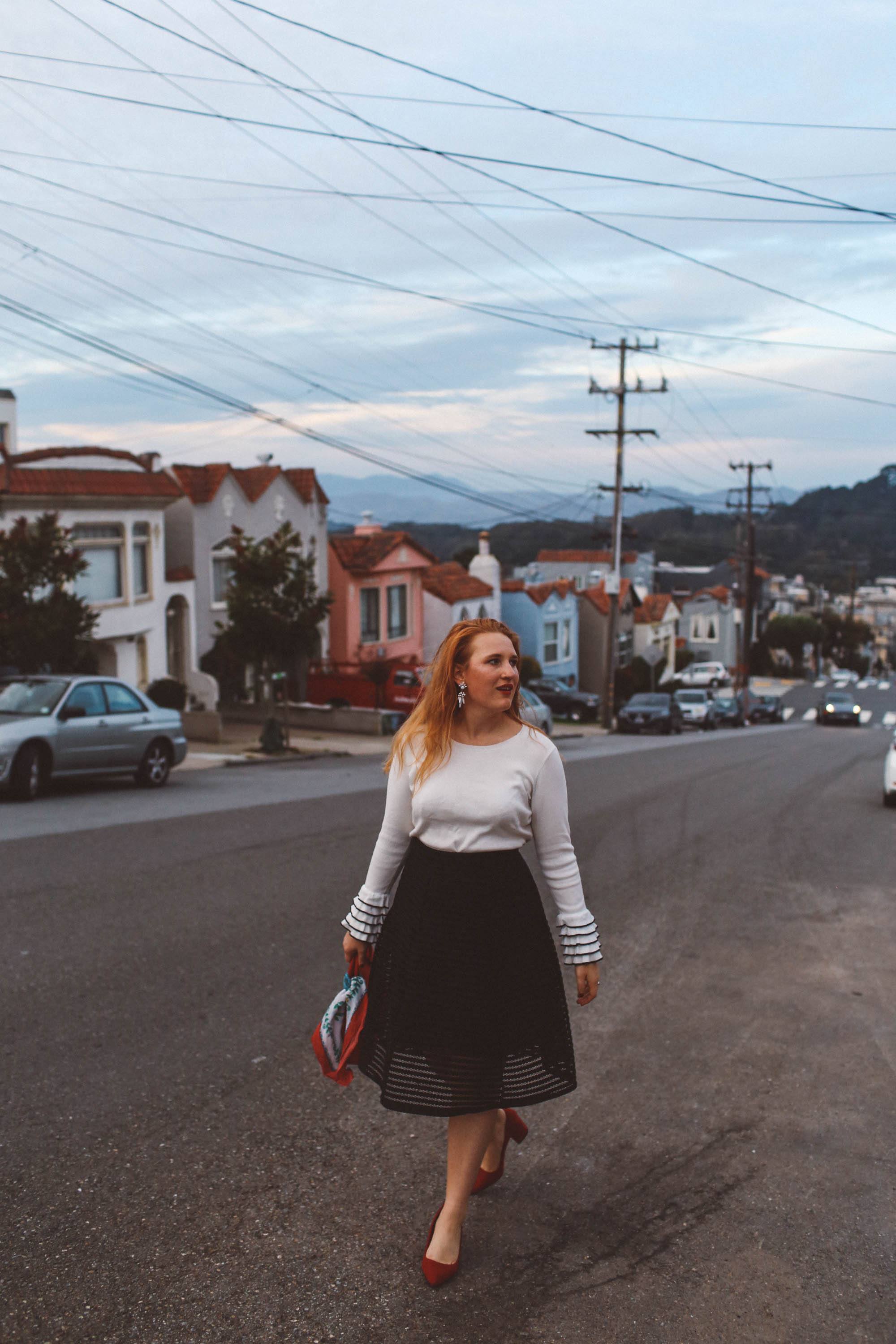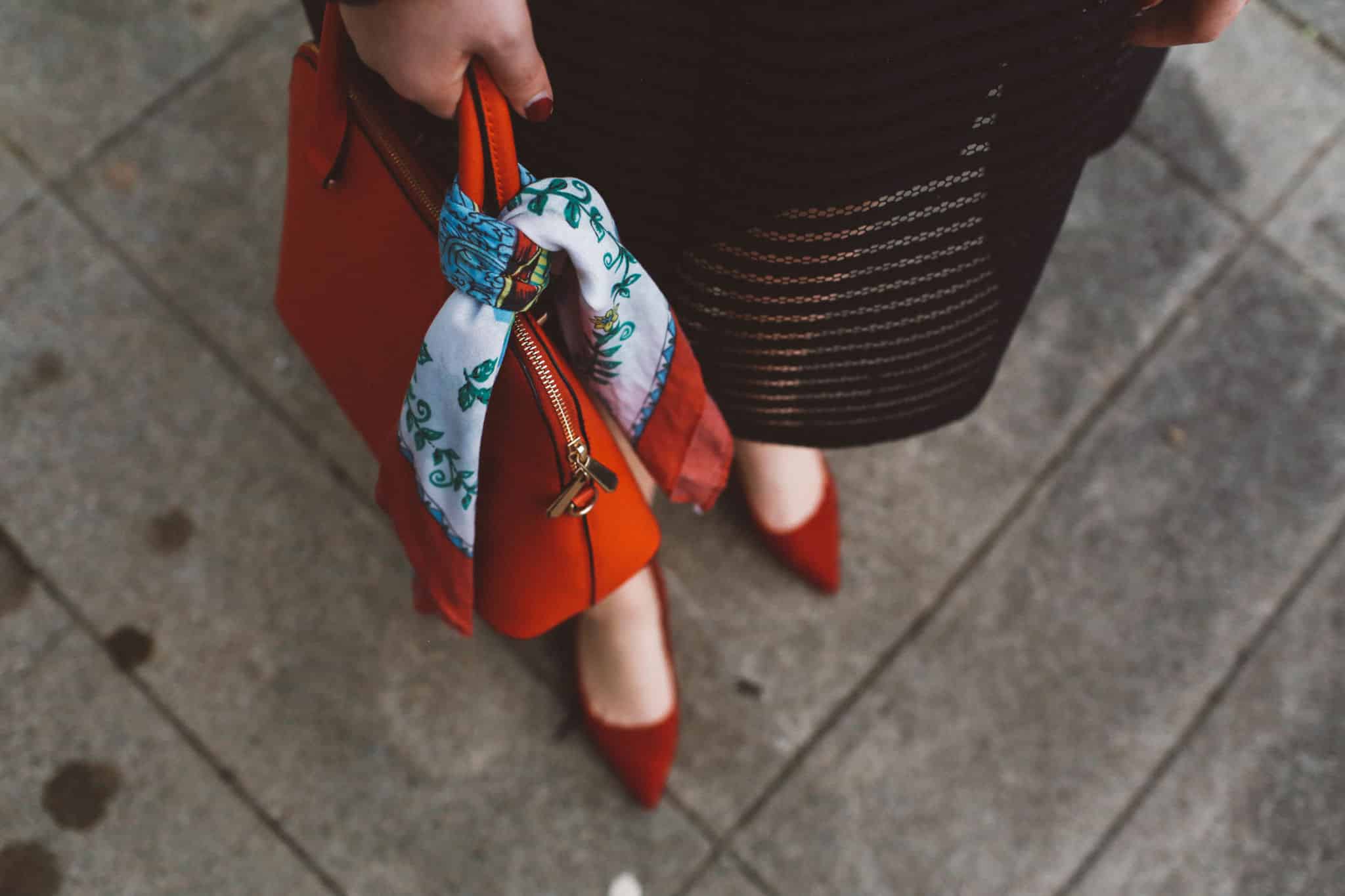 On Your Purse
Lastly, when your outfit doesn't call for a scarf, simply tie it around your purse to add a touch of flair and a pop of color in an unexpected way!