After all this time, it turns out the entrance to the Chamber of Secrets isn't in a castle bathroom but instead on a street in San Francisco.
That's right – this Chamber of Secrets door is right here in California.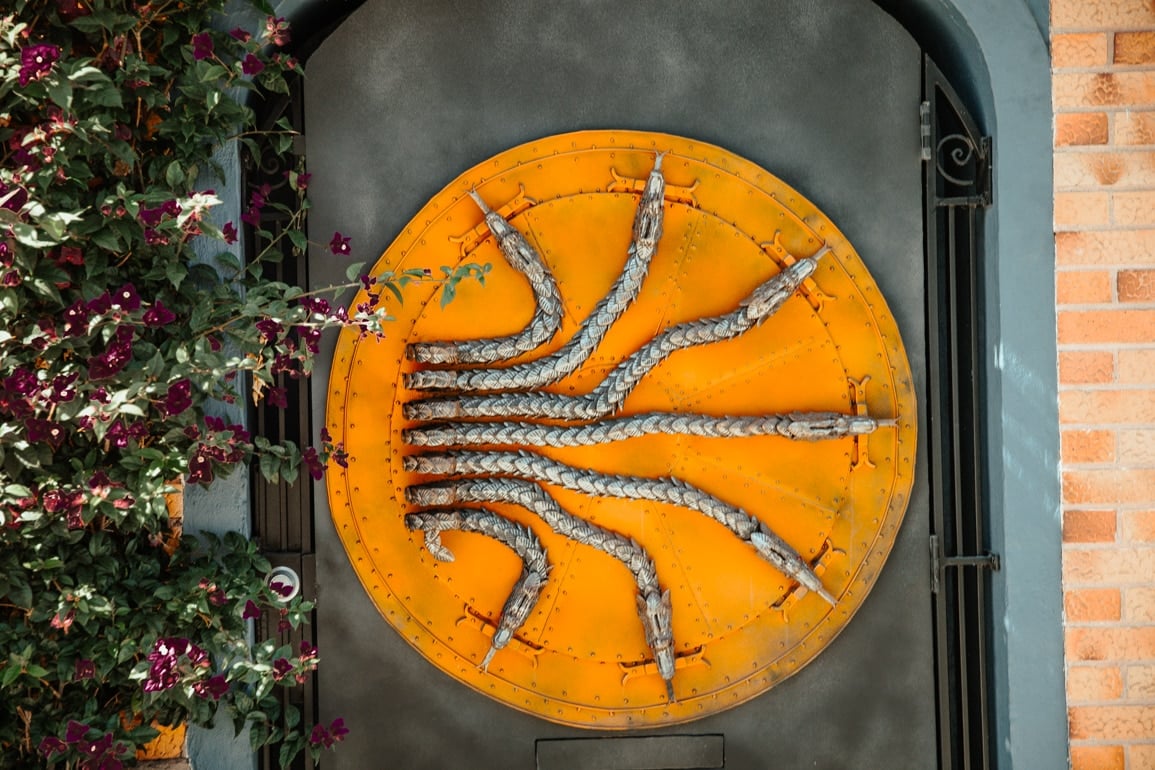 Yes, I'm close by the Wizarding World of Harry Potter in LA, and yes you can always fly to London and Scotland to get Hogwarts vibes but my inner nerd is thrilled this door is just on the other side of town. It's one of those San Francisco oddities that make this city truly special.
Located at 2645 Leavenworth Street and Bay Street, this Chamber of Secrets door can almost be missed if you aren't looking for it (or are looking down at your phone.) While taking photos in front of the door, I counted many parties of people walking by, and then one person in the group would notice the door. They would stop, point and smile. And then they would notice me and my friends dressed in Hogwarts robes and clutching wands, and they'd smile even wider.
I'm forever thankful to have friends who will indulge me in my love for Harry Potter. This past summer while in Portugal, I packed my wand in my suitcase just so I could bring it to the Livraria Lello Bookstore (rumored to have inspired J.K Rowling herself.) Last fall I dragged my Huff friend into the rainy and foggy woods of Sutro Forest to pretend like we were on detention in the Forbidden Forest.
Who Built The Chamber Of Secrets Door in San Francisco?
The Chamber of Secrets door was created by Steve Penetti. There's also a giant dragon on the door next to it, which feels like a reference to Game of Thrones (so it's a double whammy visit!) You can't open the door but I've heard rumors that the owner sometimes will open it and let you walk through if you're nice. On that note, please keep in mind the door is attached to someone's house, so be respectful.
Best Time To Take Photos At Door
If you're coming in robes and ready to take spooky photos, I recommend you visit in the afternoon. The house faces East and gets very bright until the afternoon when the sun in on the other side of the building.
Have fun!
Now, excuse me while I watch Harry Potter and the Chamber of Secrets movie for the millionth time while sipping on one of these tasty Harry Potter inspired cocktails.
Got a Harry Potter fan in your lift? Gift them one of these unique Harry Potter gifts!