Sequins. Oh boy, do I love sequins. They're a new love. I'm not going to lie, I spent a good chunk of my life wondering when the appropriate time to wear sequins is. Now I believe as often as you want is the right answer! Seriously – sequin skirts are so fun to wear to meetings, events, parties, date nights, anything! 
When this sequin skirt from Primp arrived, I knew immediately that I would be wearing it on New Year's Eve this year. Look at all the flash!! Here, I paired it with a flowy bell sleeved top, simple heels and a bold black lip. Making a statement with makeup and my clothes!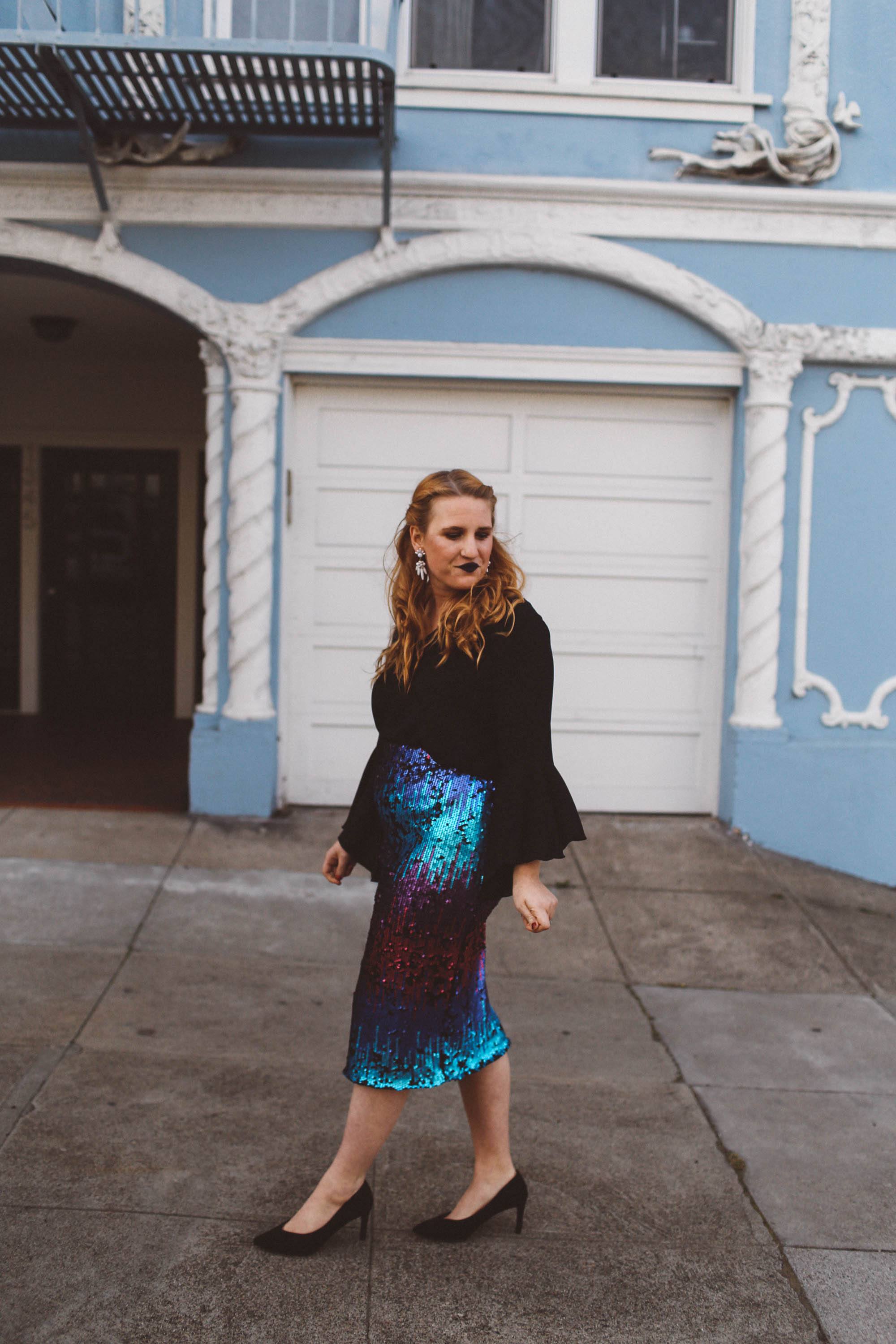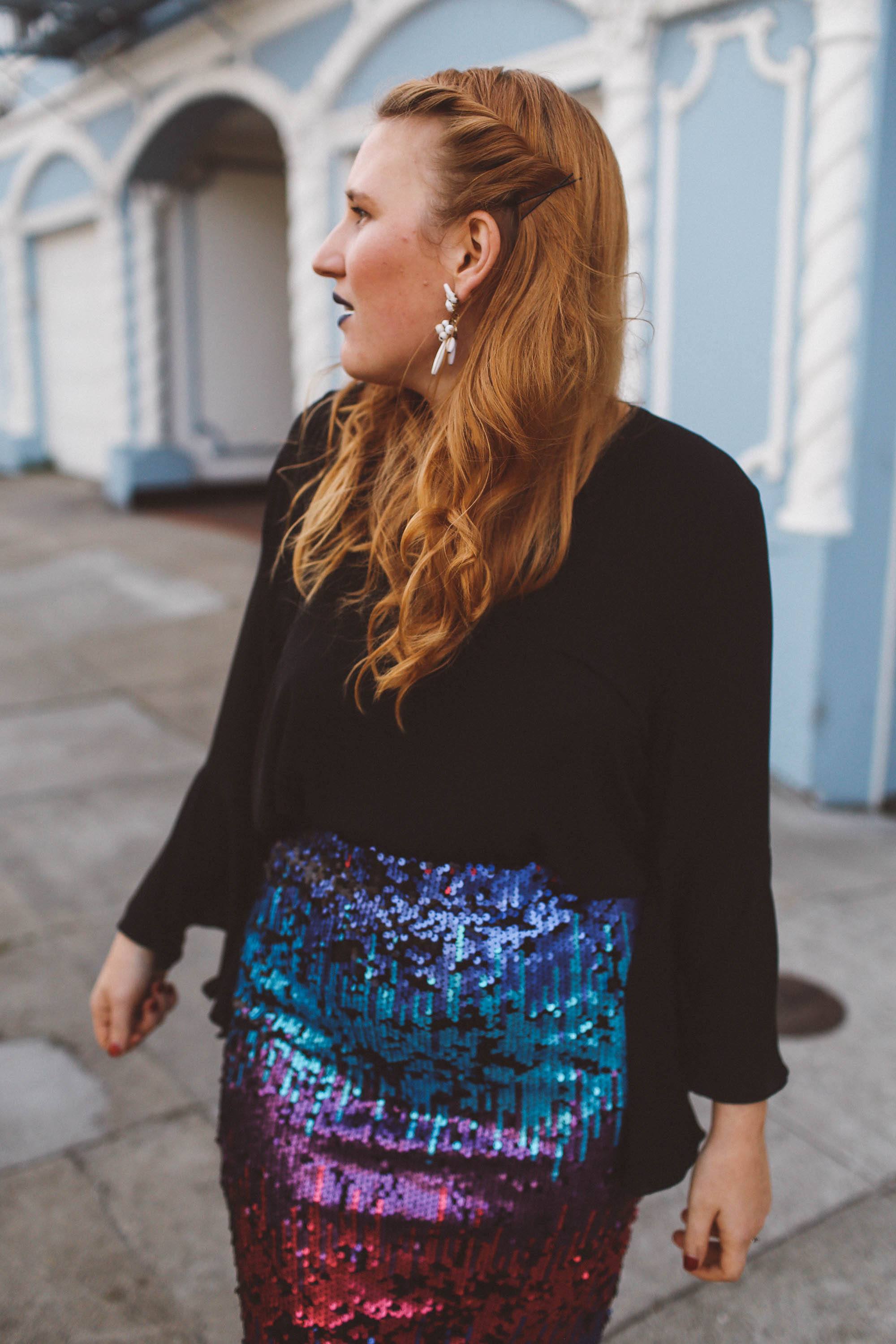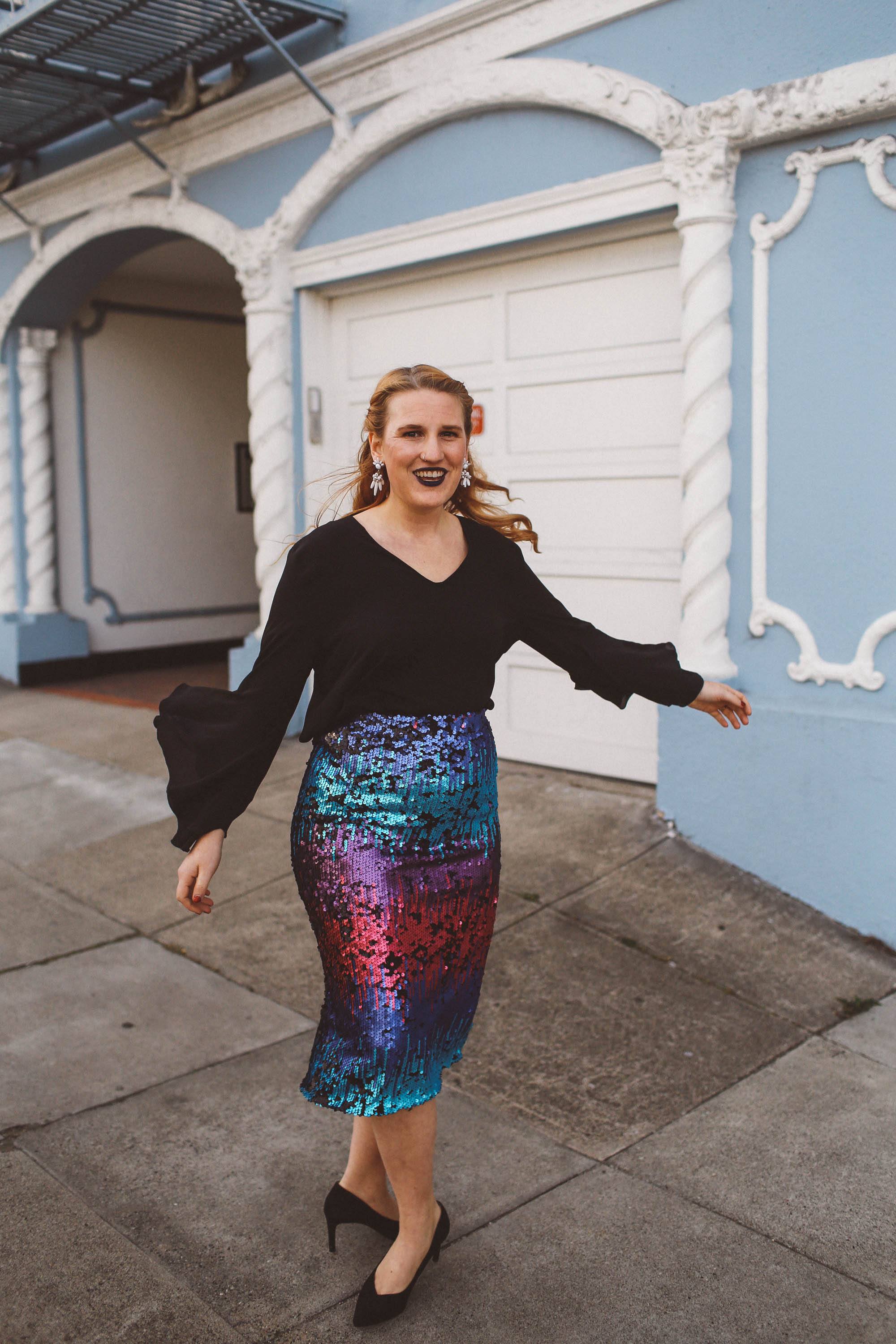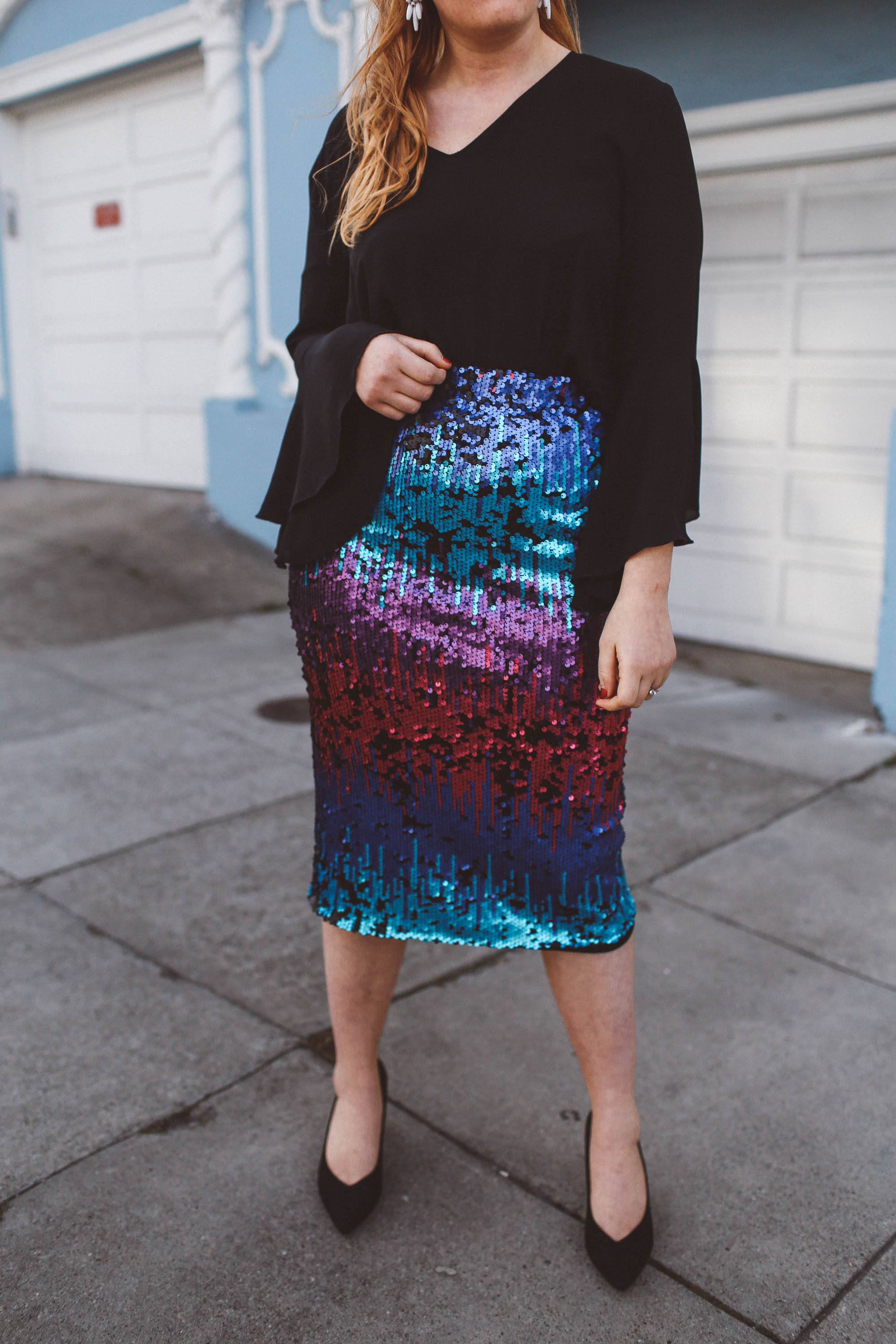 That's what I love about sequins – they make such a fun, big statement. Don't be afraid to dip your toes into the world of sequins, either for a New Year's Eve look or something to spice up your workday outfits!