I love Calistoga. It's at the top of Napa Valley and while it's part of a world-famous wine region, I feel like it is still very much a hidden gem. Since most visitors to Napa Valley are coming from the San Francisco, which is to the South, many get "stuck" in the lower portion of the valley and never make it up to the top.
Because of this, Calistoga gets the best of both worlds, in my opinion. It's still accessible from the city, still has the great weather Napa Valley is famous for, still has the fantastic vineyards and world-class winemakers.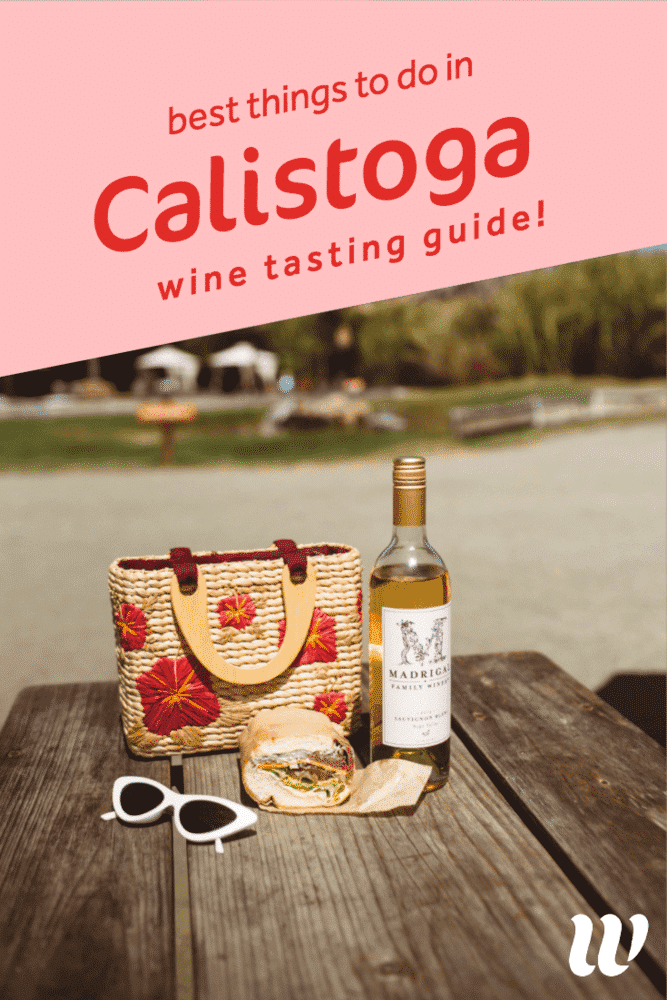 But, because it's a less touristy region, it also has that small town feel and ease. You can bike everywhere around town, the locals seem to know everyone and overall, it's a bit more down to earth than other parts of the valley.
We loved spending time in Calistoga and can't wait to visit again soon. From the best hotels to where to take a mud bath at their famous hot springs to the best wine tastings, keep reading my 72 hours in Calistoga travel guide filled will all the best things to do in Calistoga!
>> Got questions about Calistoga you need answered fast, DM me on Instagram @thewhimsysoul & I'll be happy to help!

BEST CALISTOGA HOTELS
Let's start with my favorite hotels to make your home base while exploring Calistoga attractions!
These bungalows are new to the city but I have a feeling will quickly rise to the most sought-after vacation rental spots in the area. They are so FREAKING cute. From the pops of teal to the whimsical pieces of artwork, the decor is very thoughtful.
The ceilings inside are vaulted and each bungalow has a porch and outdoor space. They feel airy and comfortable, just the kind of space you want to relax in after a day of wine tasting. Read my full feature here.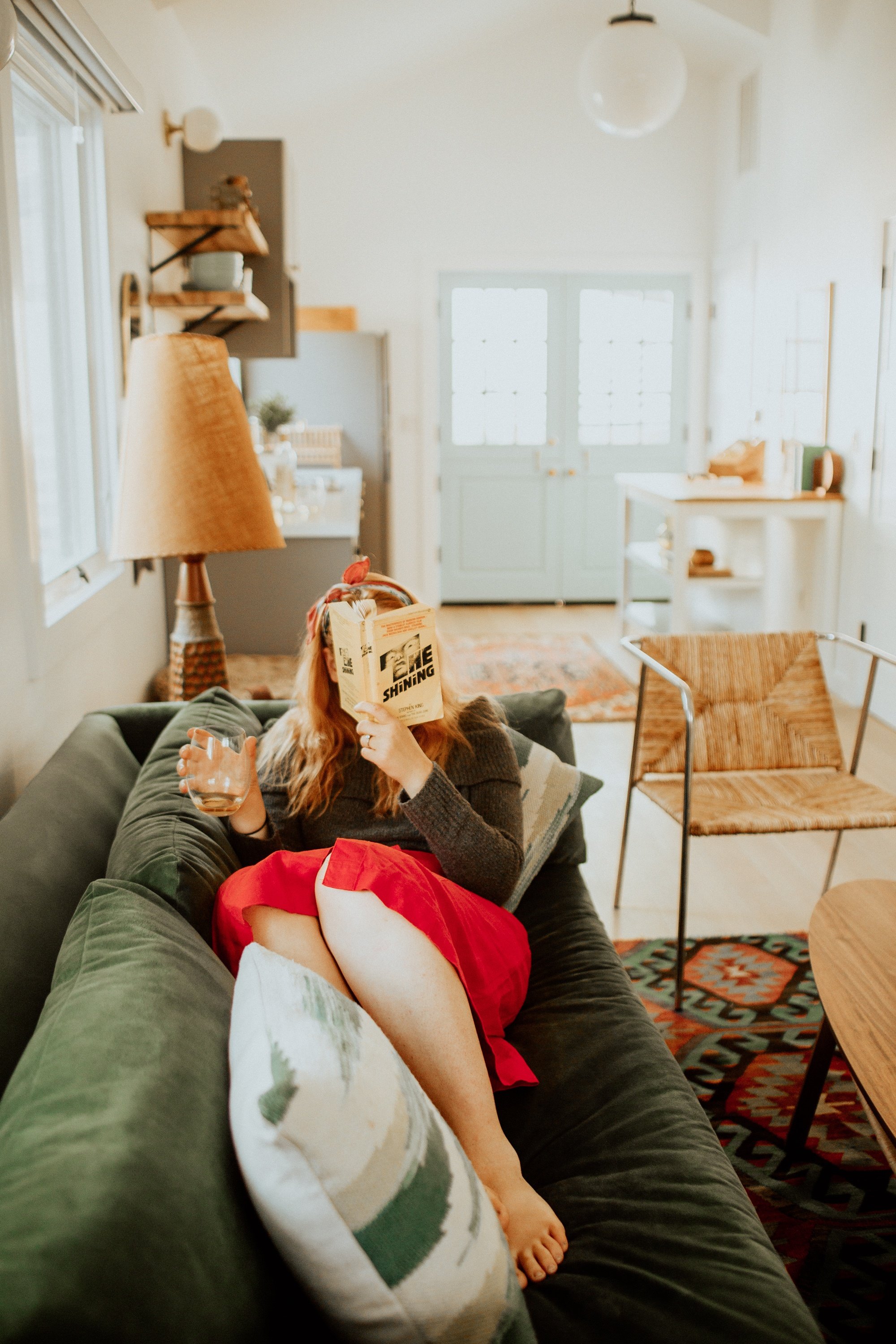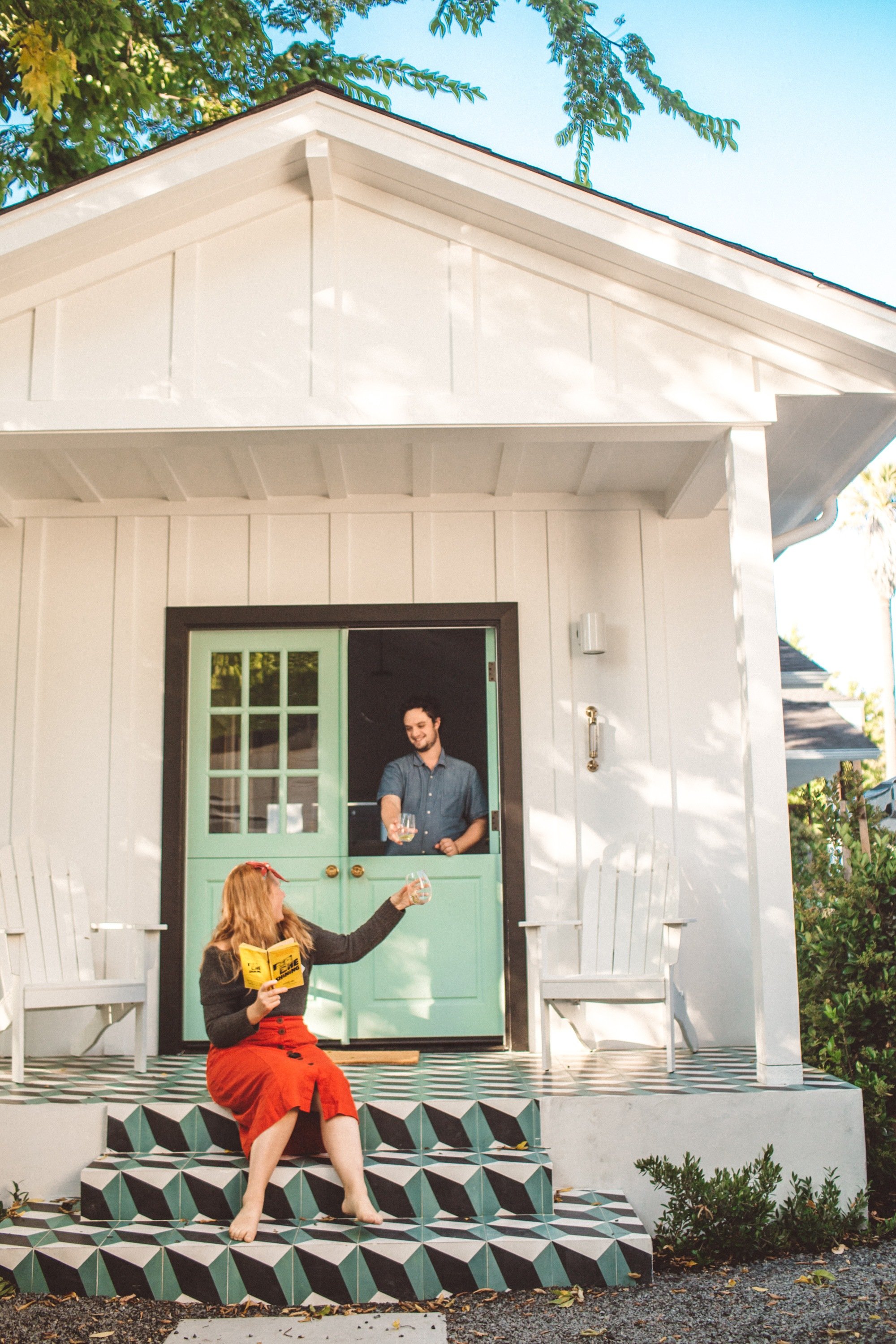 There are so many cute houses up in Calistoga that are available to rent on Airbnb. If the Bungalows are full, head to this page to see all the best Airbnbs in the region. From cute cottages with tub tubs and vineyard views, to big houses that can hold bachelorette parties, find the perfect place for your vacation.
*use THIS link for $40 off your first stay on Airbnb!
Driving by this place makes you feel like you stepped into Hawaii – there are so many palm trees in the front entrance! If you're looking to go big, then Indian Springs is for you. The resort is huge at 16 acres and has a mix of old-world Hollywood meets Hawaii meets Napa Valley vibes.
The pools are open until midnight seasonally for star-gazing dips. They house Sam's Social Club, a hot-spot for dining and the spa offers mud baths, which are famous in this area. I have a friend who kicked off her honeymoon here. It's great for special vacations!
TOP SPAS + MUD BATHS IN CALISTOGA
Calistoga hot springs are famous! It's over an area of land filled with geothermal activity. Because of that, you can find some fantastic natural spring pools and mud baths here. Almost every spa offers some sort of Calistoga mud baths. Below are some to check out!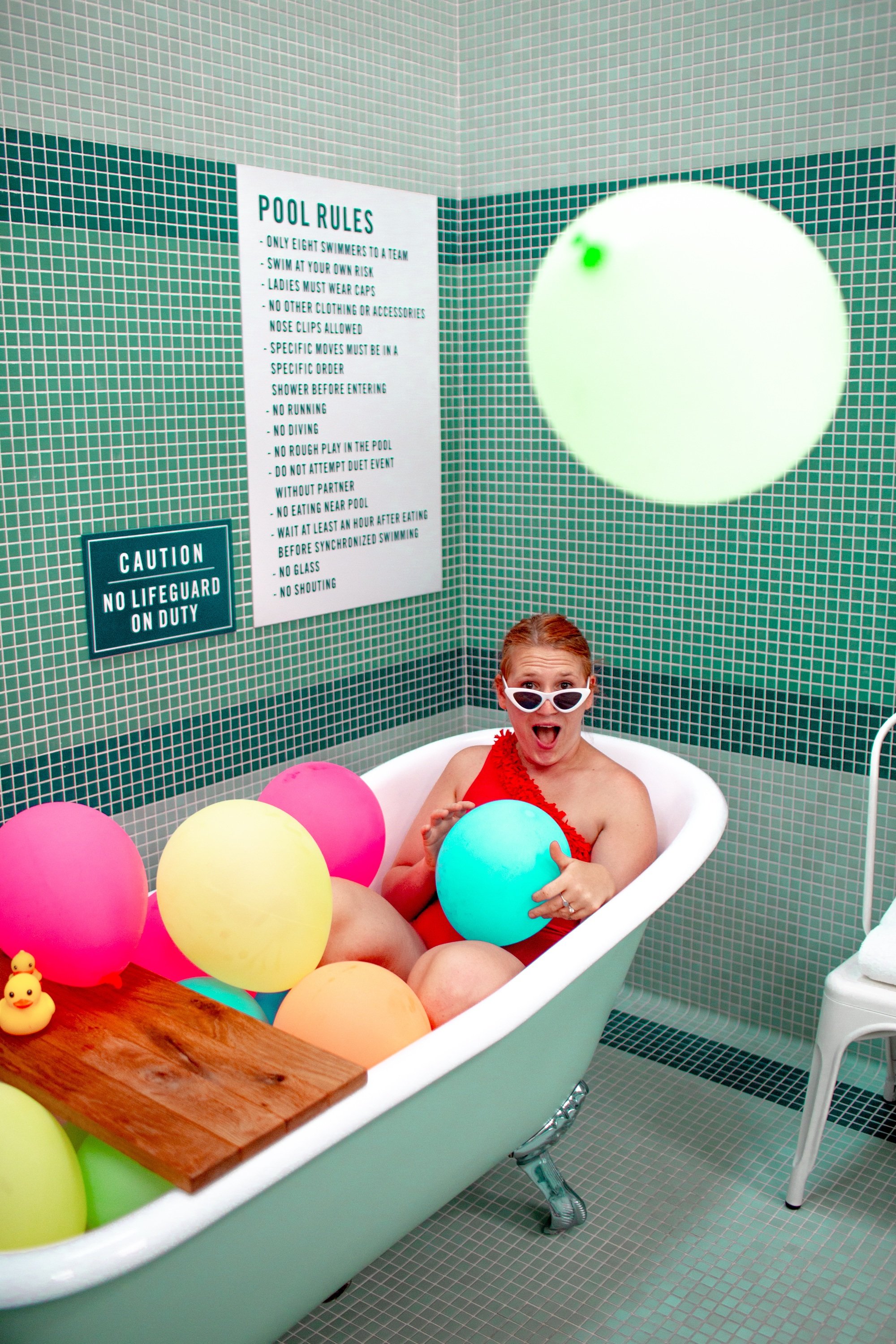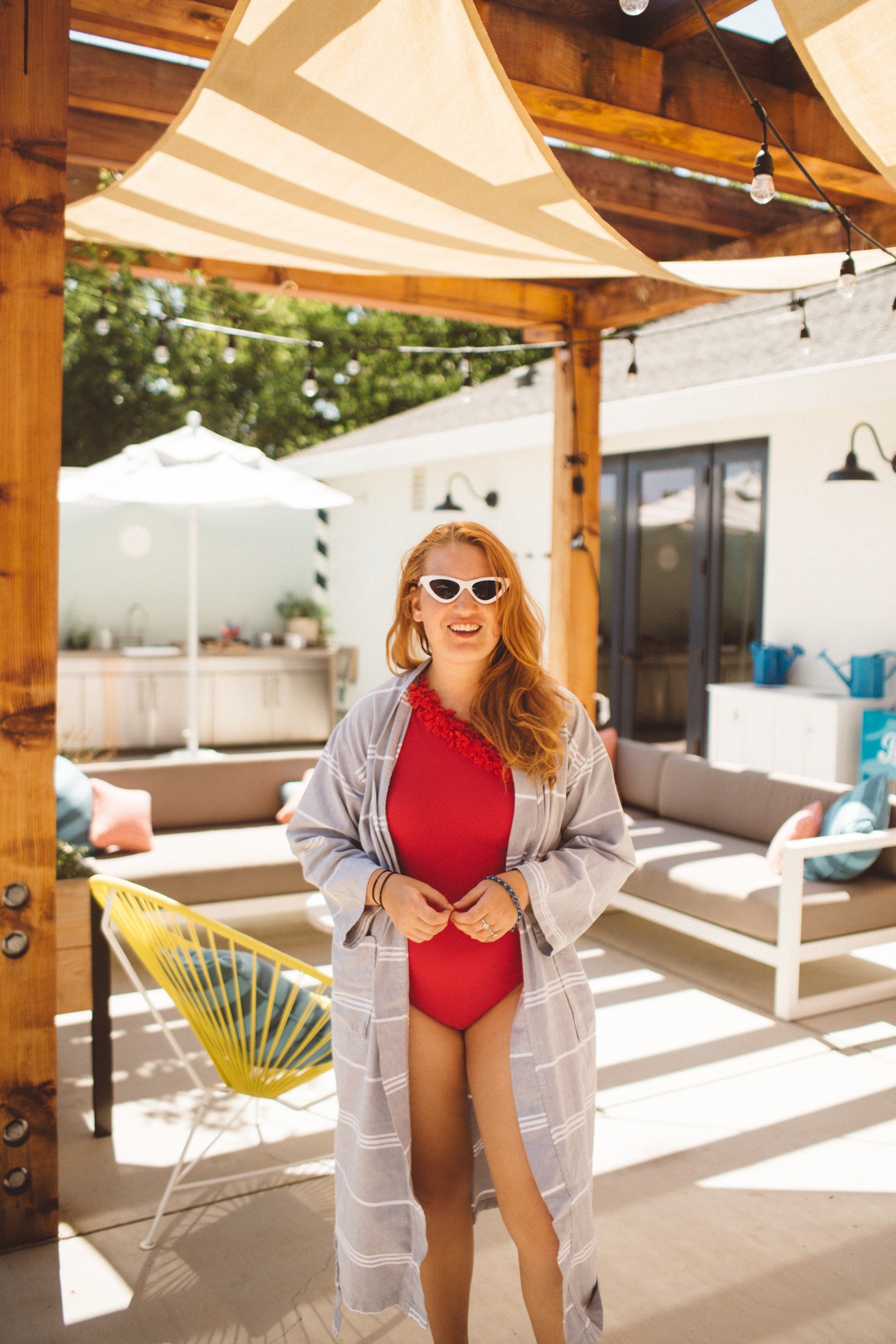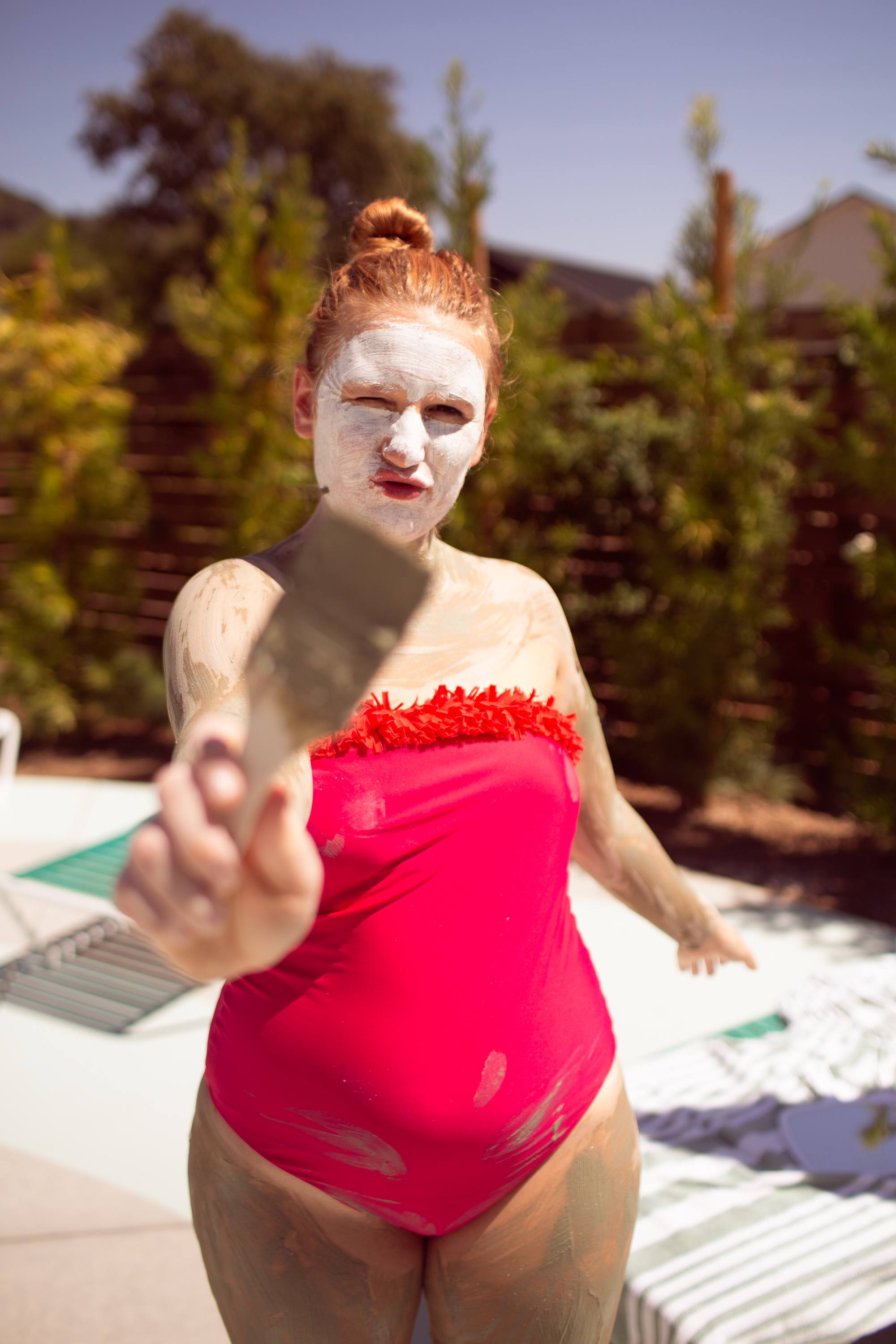 The "spa" portion of the Calistoga Motor Lodge and Spa, Moon Arce is the most approachable and refreshing spa I've ever been to. Picture what a spa would look like if Wes Anderson decided to stop making movies and start offering spa treatments in wine country.
They do a lot of treatments differently, and that extends to mud baths. Instead of the classic tub of mud, you instead sport a swimsuit and paint yourself with mud under the sunshine in the communal spa area, outdoors. (Pictured above.) It's interactive and great for couples to do together.
If you are overs stuffy spas, check MoonAcre out here.
This spa offers the classic mudbath experience where you sit in a large tub of hot mud! My mother went here a few years ago and loved her mudbath, so she actually gave Robin and I a gift card to go check it out ourselves. We loved how relaxing it was. If you are looking for a classic mud bath in Calistoga, head to Golden Haven Hot Springs!
If you are looking for that classic luxurious Calistoga spa pampering, check out Spa Solage, right on the Silverado Trail. From mud baths to massages, you can find your zen at this sprawling, beautiful spa. It's on the pricier side, so may be best for honeymoons and special occasions!
WINE TASTING IN CALISTOGA
There are over 400 tasting rooms in Napa Valley. 400!! From small tasting rooms to large-scale wineries that produce over 100,000 cases a year, it can be hard to know where to go on a trip to wine country. Keep reading for my personal favorite Calistoga wine tasting rooms and the ones that offer the best experience.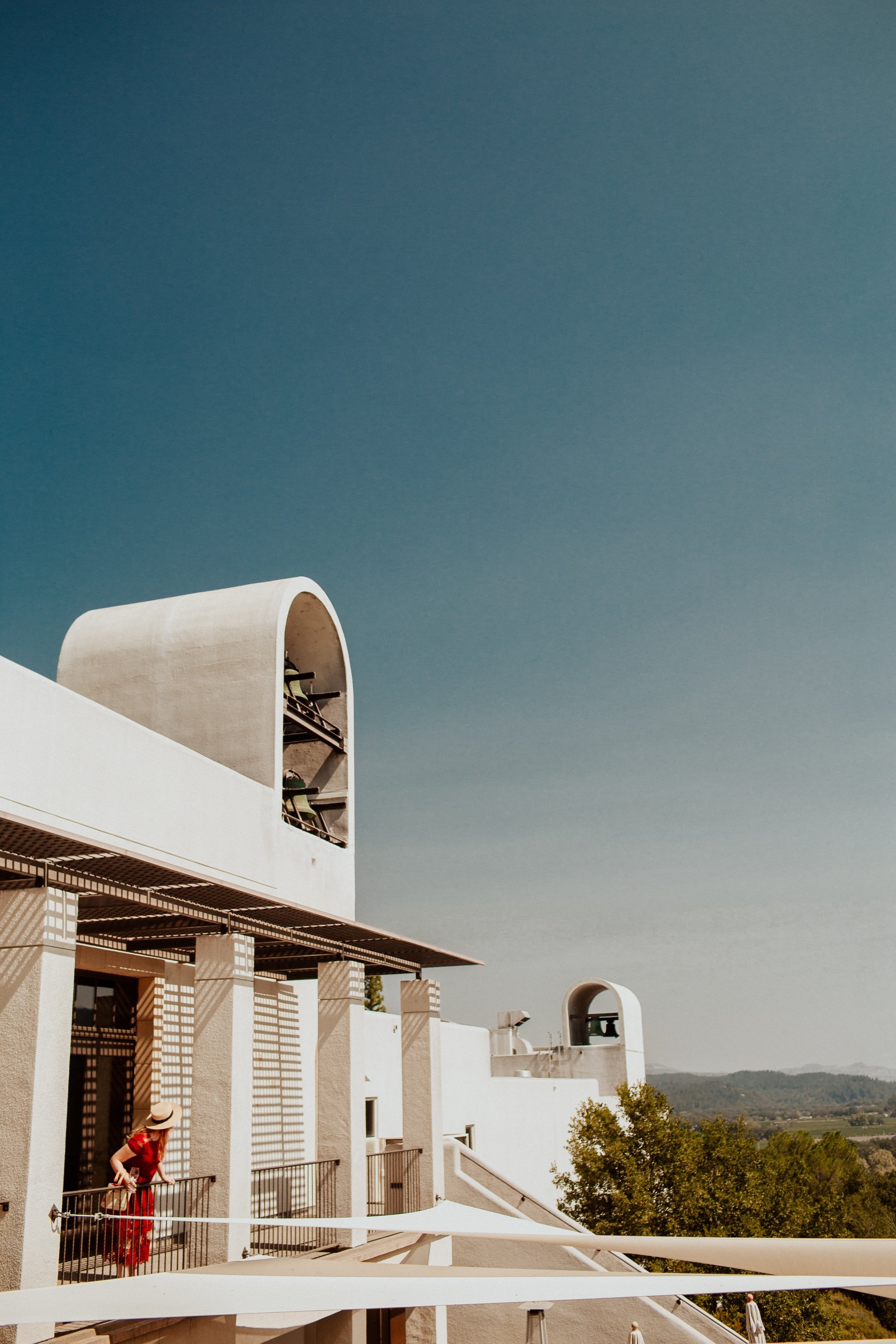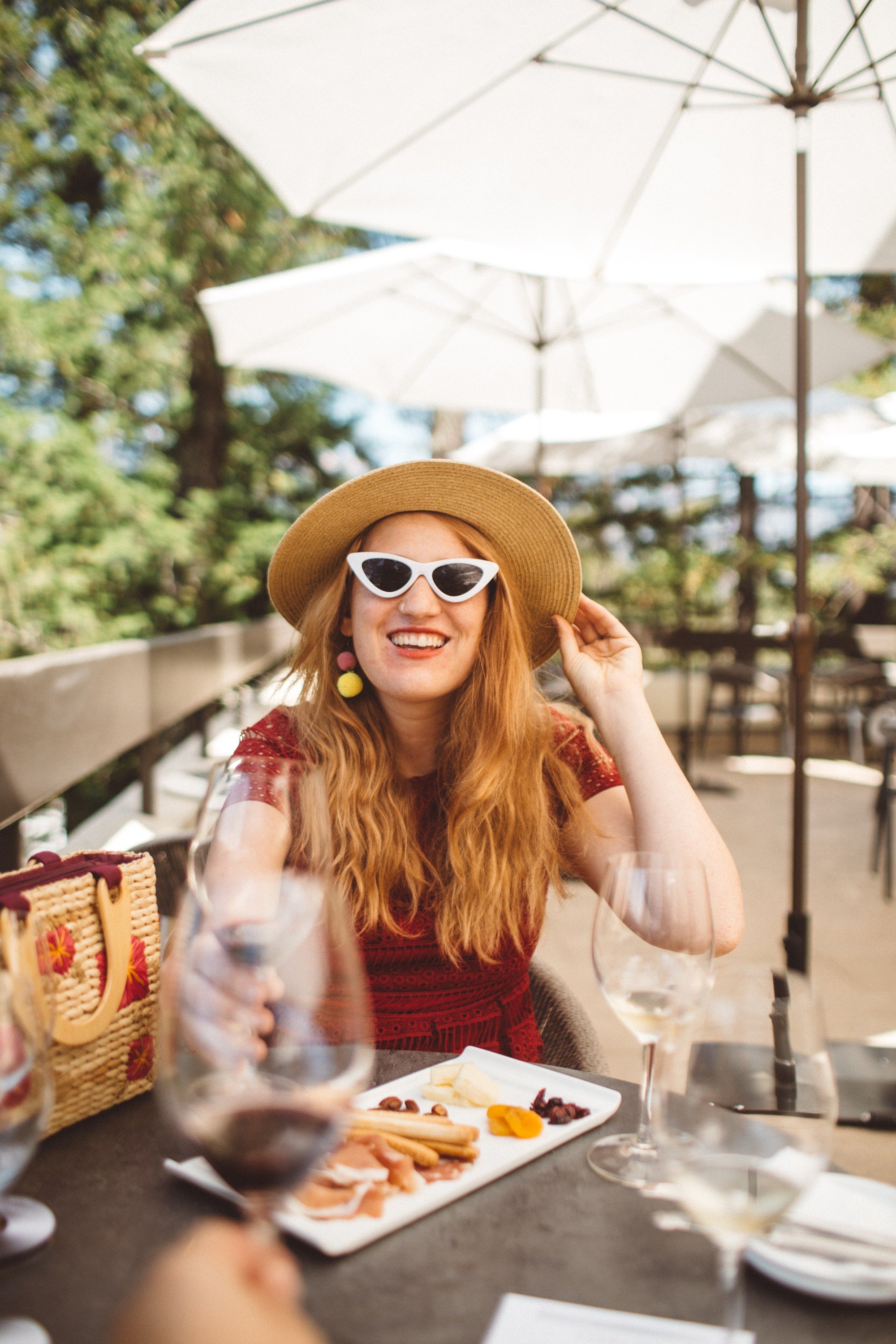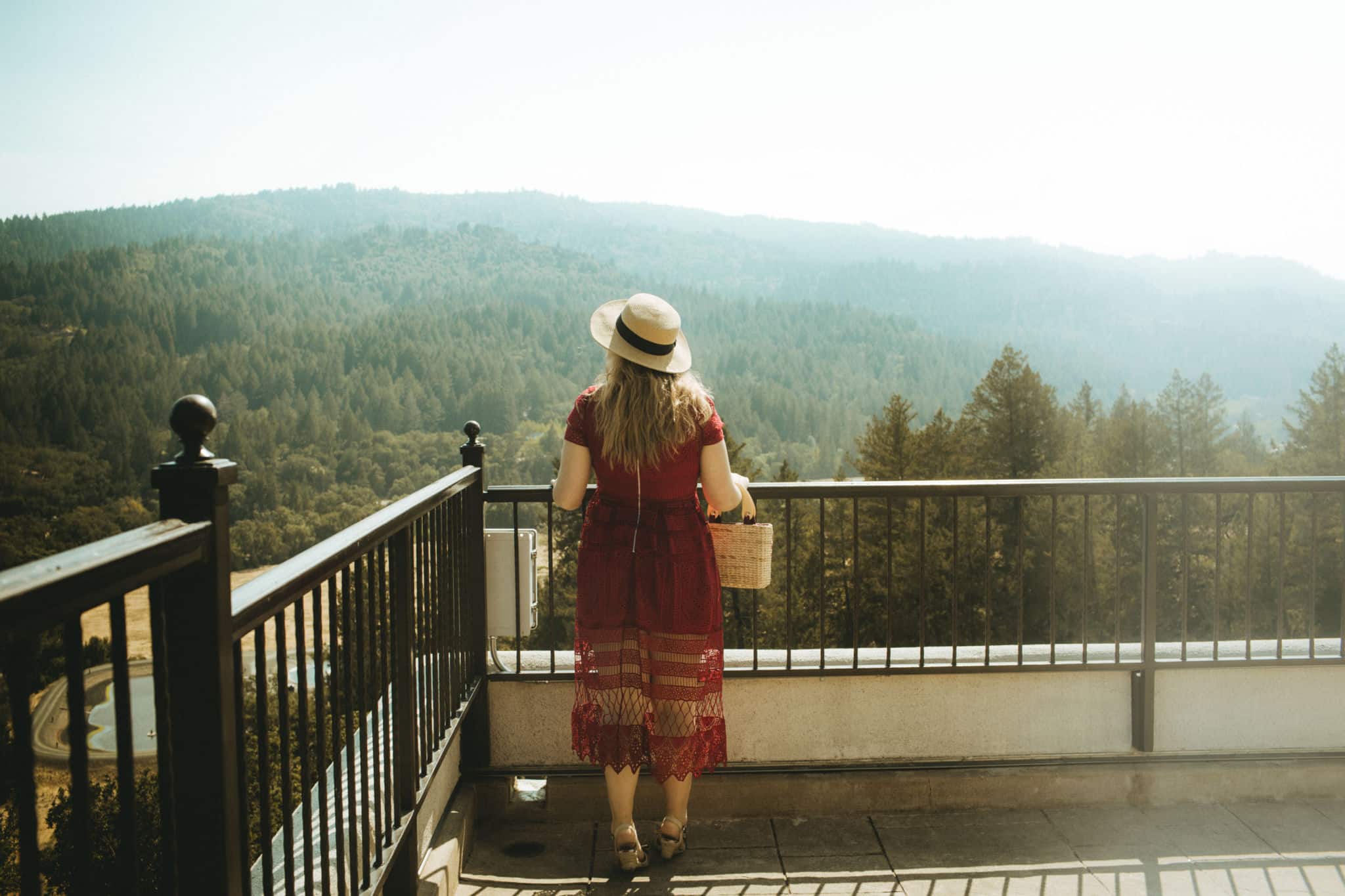 Sterling's tasting room is famous of the air tram you have to ride up the hill. The vineyard sits hit on a hill in Calistoga and is painted bright white – it's easy to spot on the horizon as you're driving around the valley.
It's a bit pricey at $35 a tasting, or $55 for the silver experience. I highly recommend going big and doing the silver experience with the cheese pairing. This allows you to sit on their porch (where you will probably spot Bob the bluejay!) but allows includes a self-guided wine-walk tour of the vineyard, 7 wines in total.
You end at the patio which has sweeping views of the valley before taking the tram down again. You can easily spend a whole afternoon here!
This is the castle winery that you will probably spot during your drive around the region. Of, course the wine is fantastic, but wandering the 13th-century Tuscan style castle is what really makes this place unique.
I recommend taking a tour, as there is a lot of history to learn here. There are even some farm animals on the property!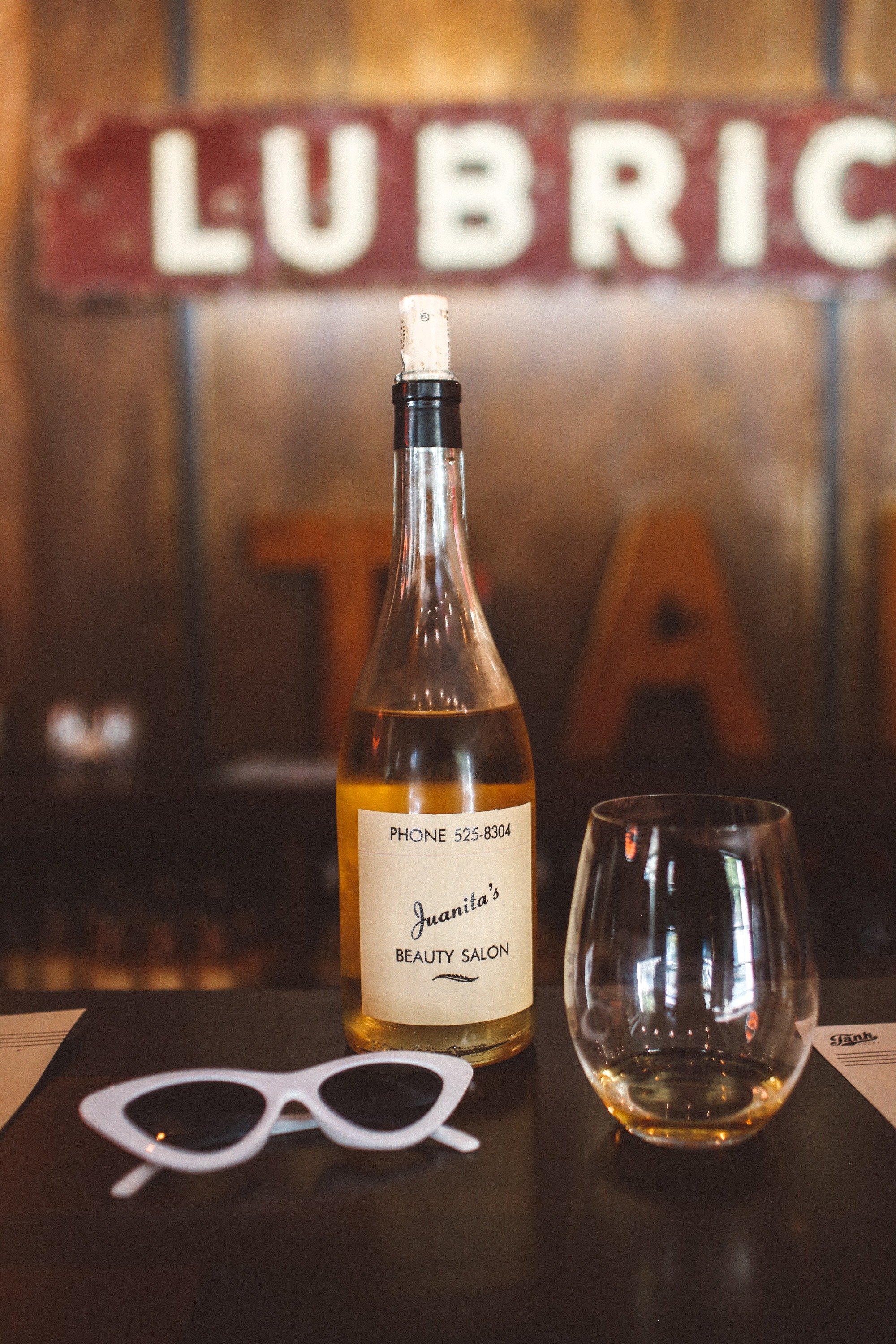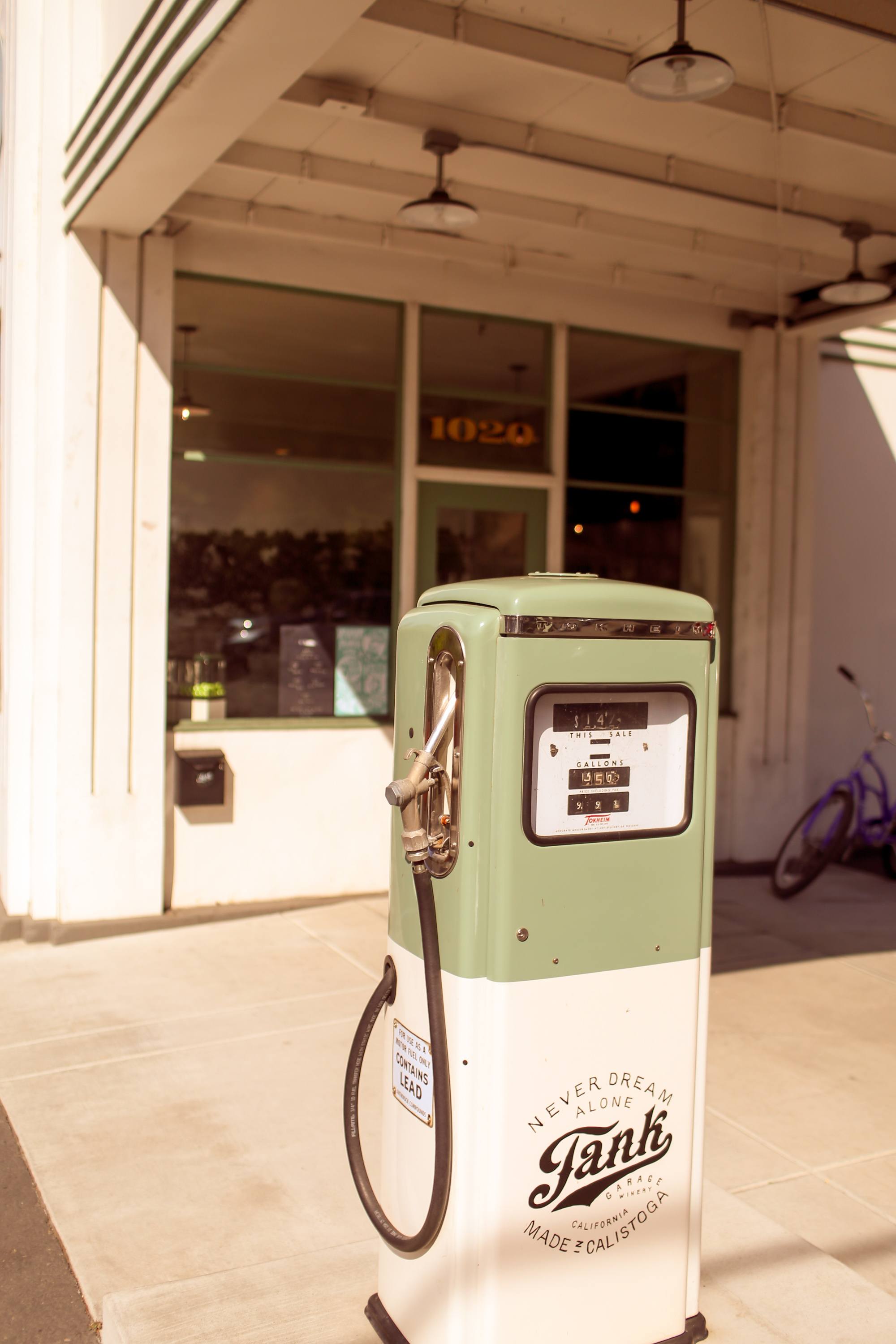 You may drive by this and think it's just a trendy gas station, not a winery! It's ok – it used to be a gas station, but is now home to Tank, a boutique winery that makes new limited edition wines year-round. If you're looking for downtown Calistoga things to do, make sure to swing by here for a wine tasting!
5 times a year, the winemaker creates new blends. When they are sold out – they're gone forever. Each wine bottle label is brand new and incredibly fun to look at while tasting the wine. Bonus points – they're open until 6pm, so you can make this your happy hour wine tasting before dinner.
Jericho Canyon specializes in Bordeaux style wines and show off the best of what the Calistoga region can produce. The cattle ranch-turned winery is about 10 minutes from the city, but makes you feel like you're in deep in the country (in a great way!) Visits are really personalized, as they don't take on very many tastings each day. Make sure to do reservations ahead of time!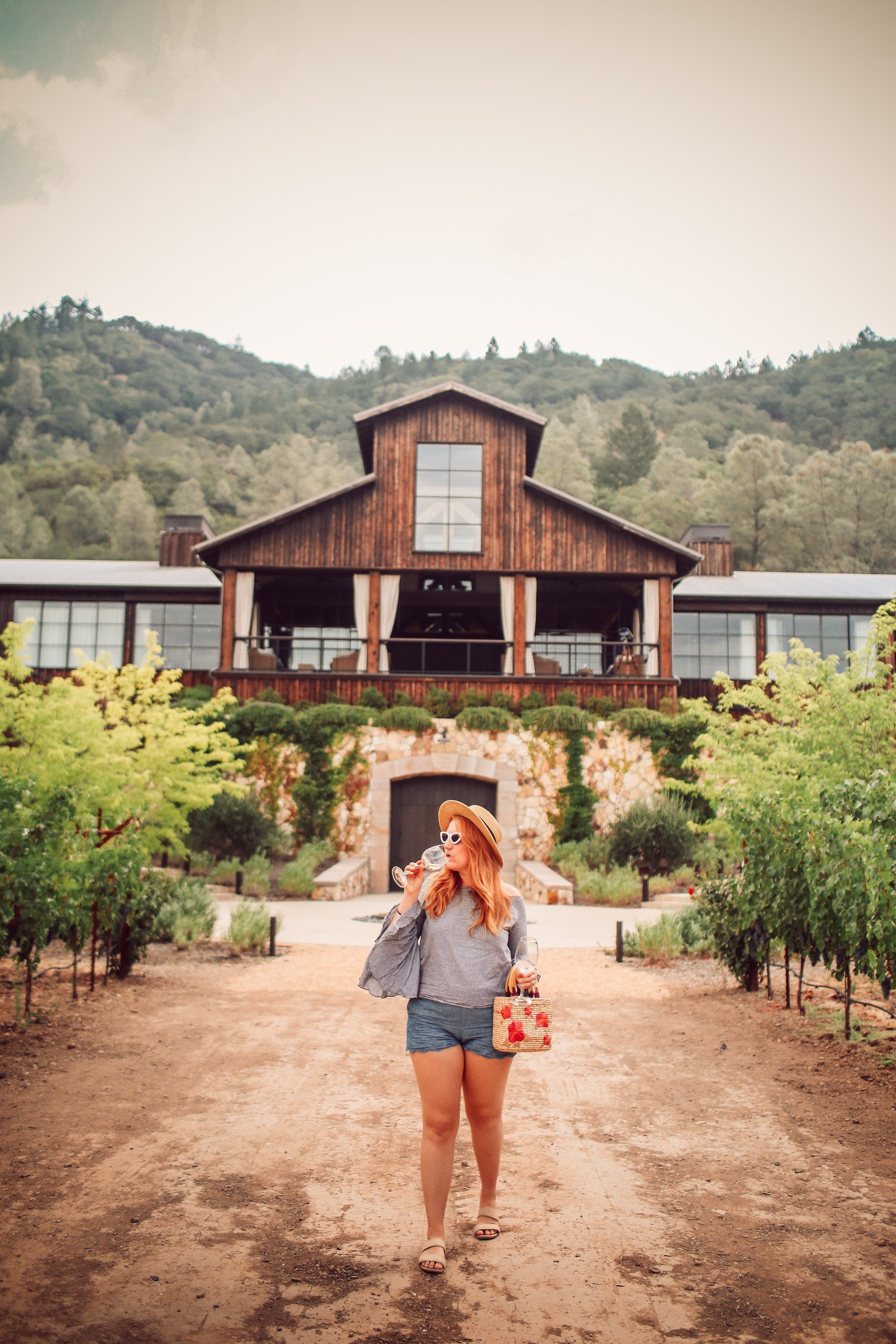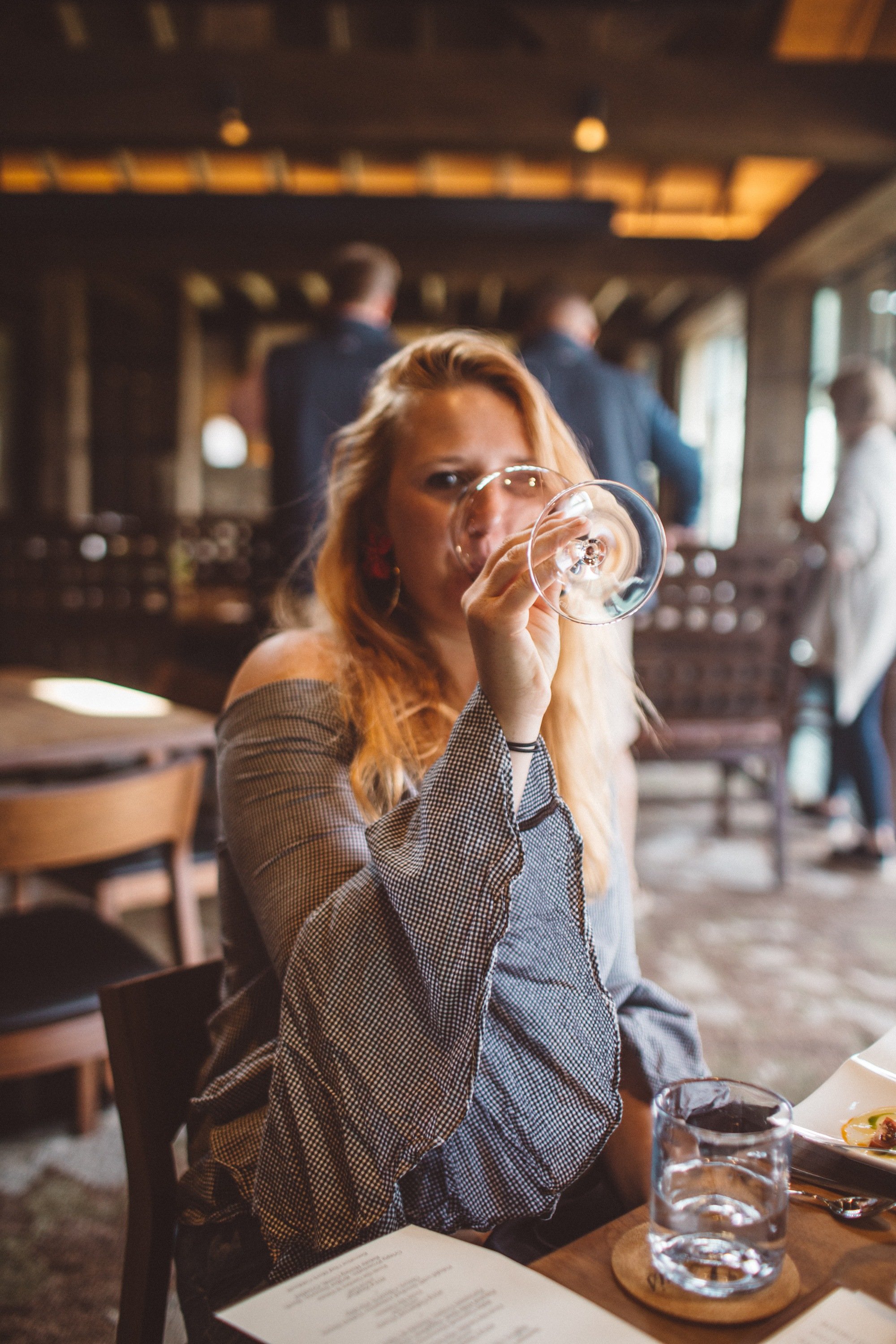 If you are a foodie, come here! Davis Estates is an elegant winery and has some of my favorite wines in the region. Come for the Historic Tour & Tasting, food pairing experience. You'll get a private tour of the vineyard (wine in hand, of course) and end at the tasting room for a food and wine pairing.
The tasting room feels like an old library and has a sweeping view of the valley. You can actually see Sterling and Castello di Aromosa from the balcony! The chef perfectly matches food with each wine and sort of made our heads explosion with how good it was.
I did a whole review about the Napa Valley Wine Train that you can read here. If it's your first time to Napa Valley, it can be a fun way to learn about wine and the history of the valley. The food is good and you get to ride a train, which is a fun way to do a wine tour!
GET MARRIED IN CALISTOGA
Napa Valley wedding is so many couple's dream. But, it's really hard to find a good venue in Napa Valley – or any venue at all. There are tight regulations around wedding permits in the valley and many wineries would love to host weddings, but simply aren't allowed to.
SSS Ranch is an incredibly special place. It's an old ranch that's been remodeled and restored and is now home to weddings and private events. We had the pleasure of spending a few nights here and I really saw how nice of a wedding venue this property could be. If you're looking to get married in Napa Valley, check Triple S Ranch out!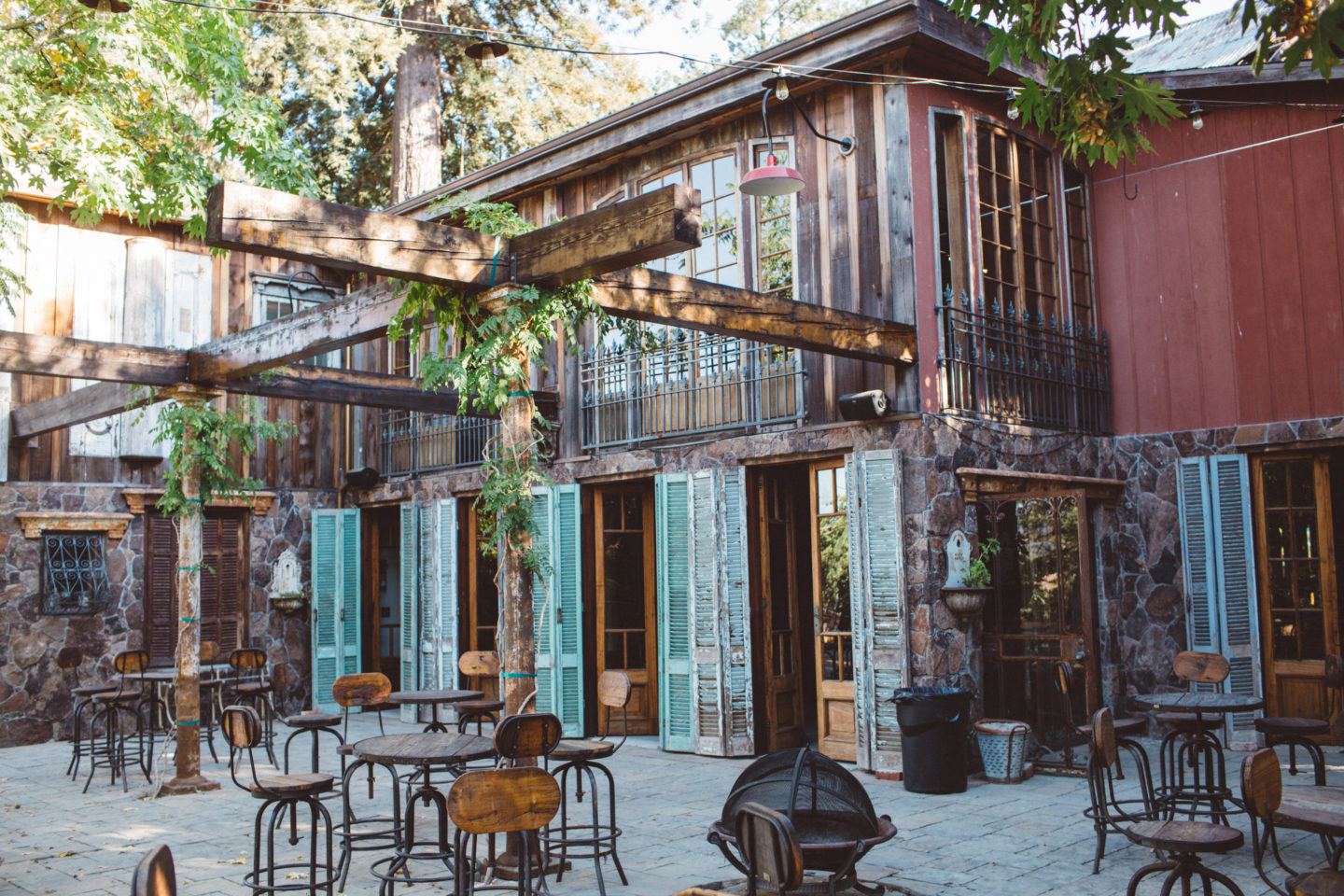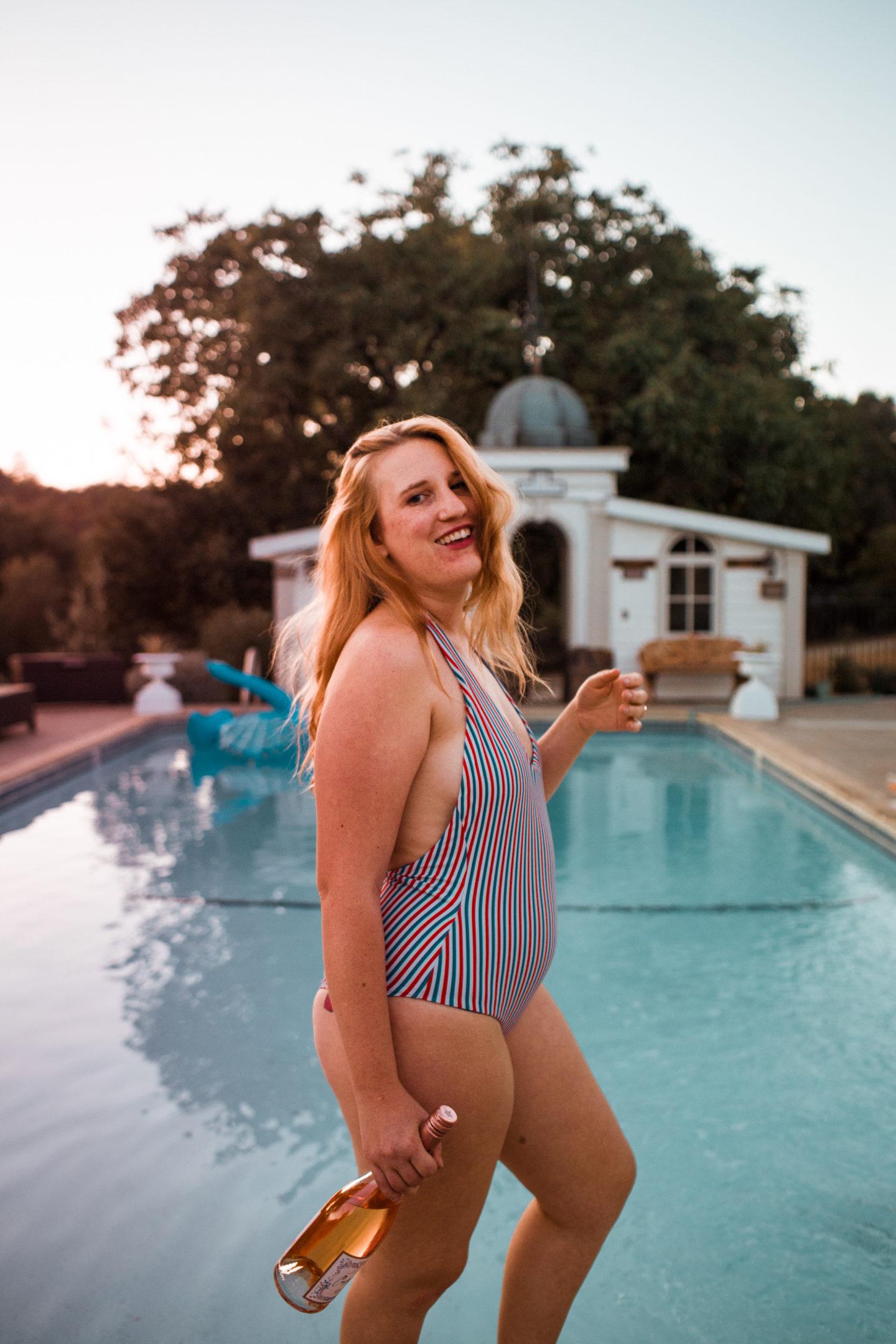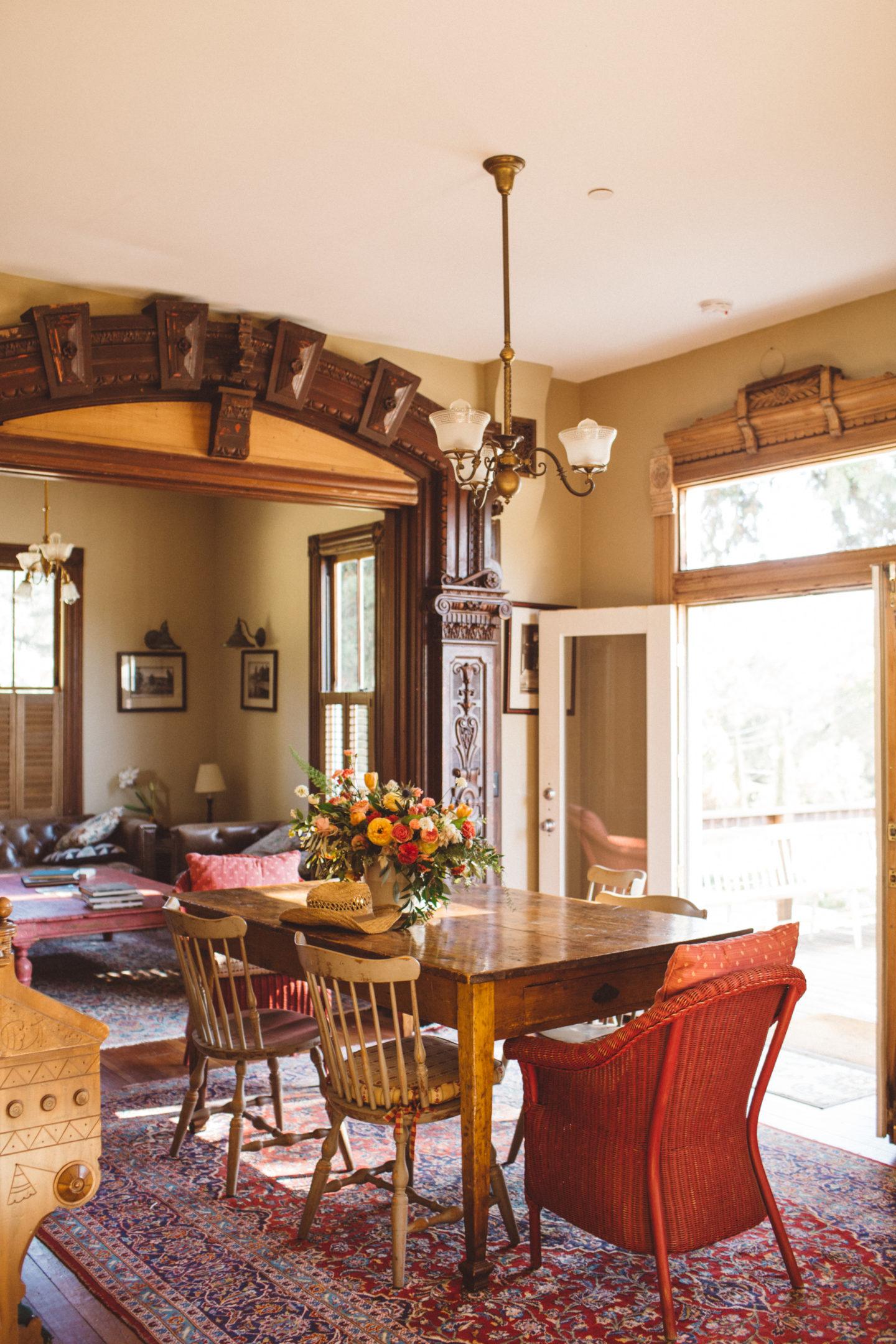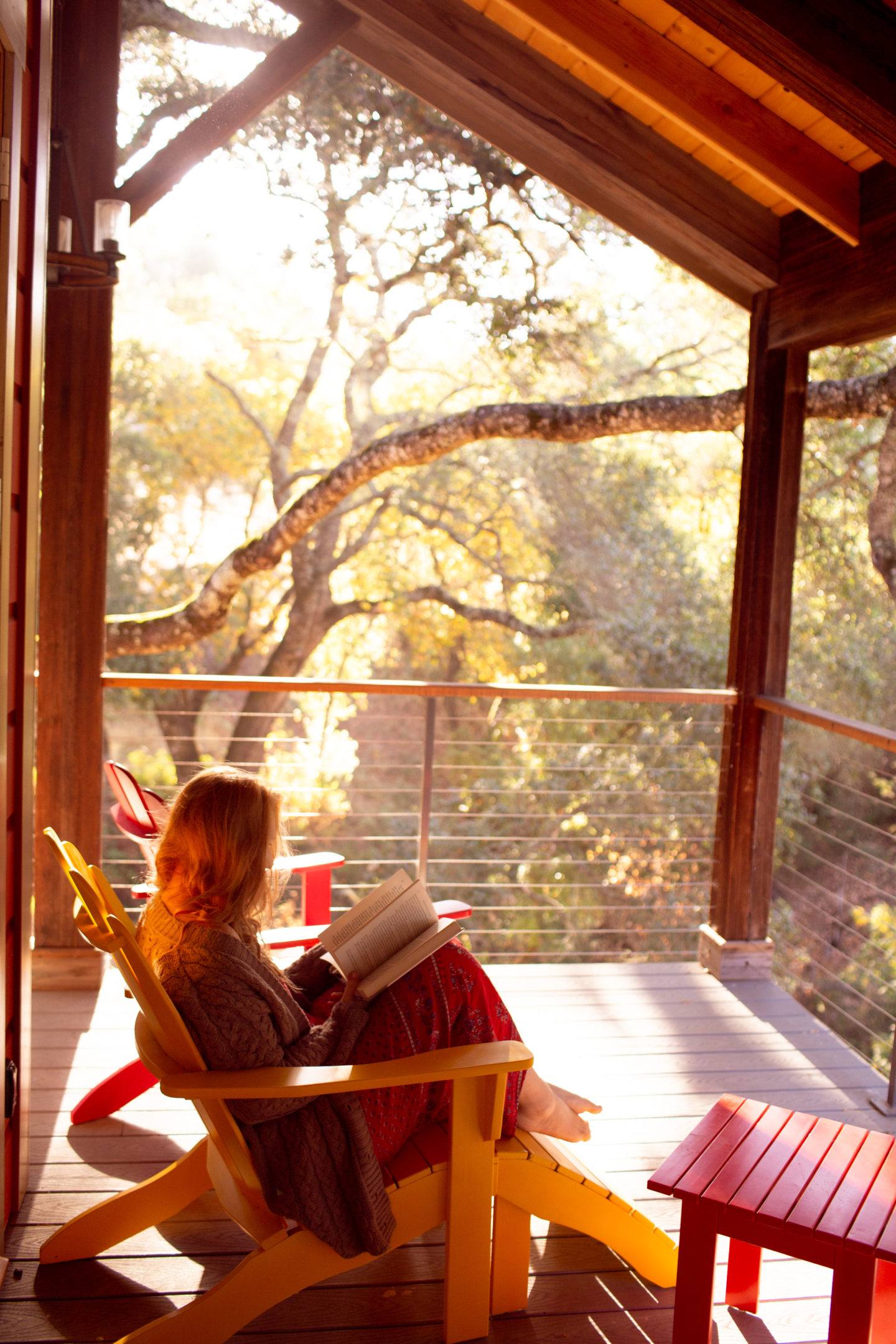 BEST RESTAURANTS IN CALISTOGA
With great wine comes great food! From upscale dining to local watering holes, find my food recommendations below.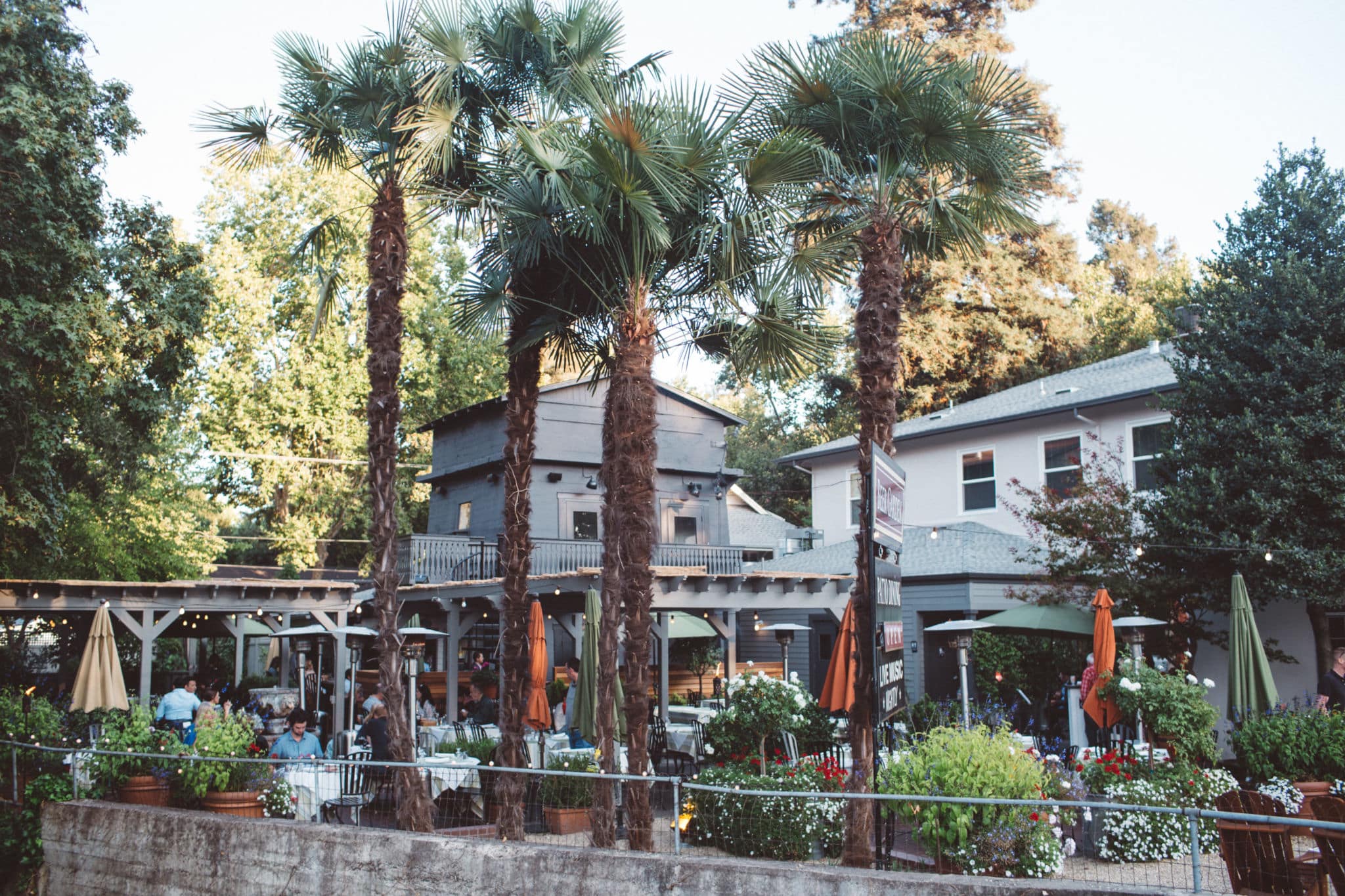 This charming spot is right on the main road, so you'll probably spot it on your way in. It's mostly all outdoor seating under string lights and heat lamps for the cooler months. It's absolutely adorable! And, has great food too boot. We were particularly in love with the corn on the cob. They have a variety of types of dishes, so it's sure to please the entire group.
I loved everything about Sam's Social Club. We went for breakfast one morning and we gobbled down our Eggs Benedict and Pork Hash – truly tasty. There's tons of outdoor seating and a large firepit. I'd love to come back for happy hour and dinner on the porch around the fire!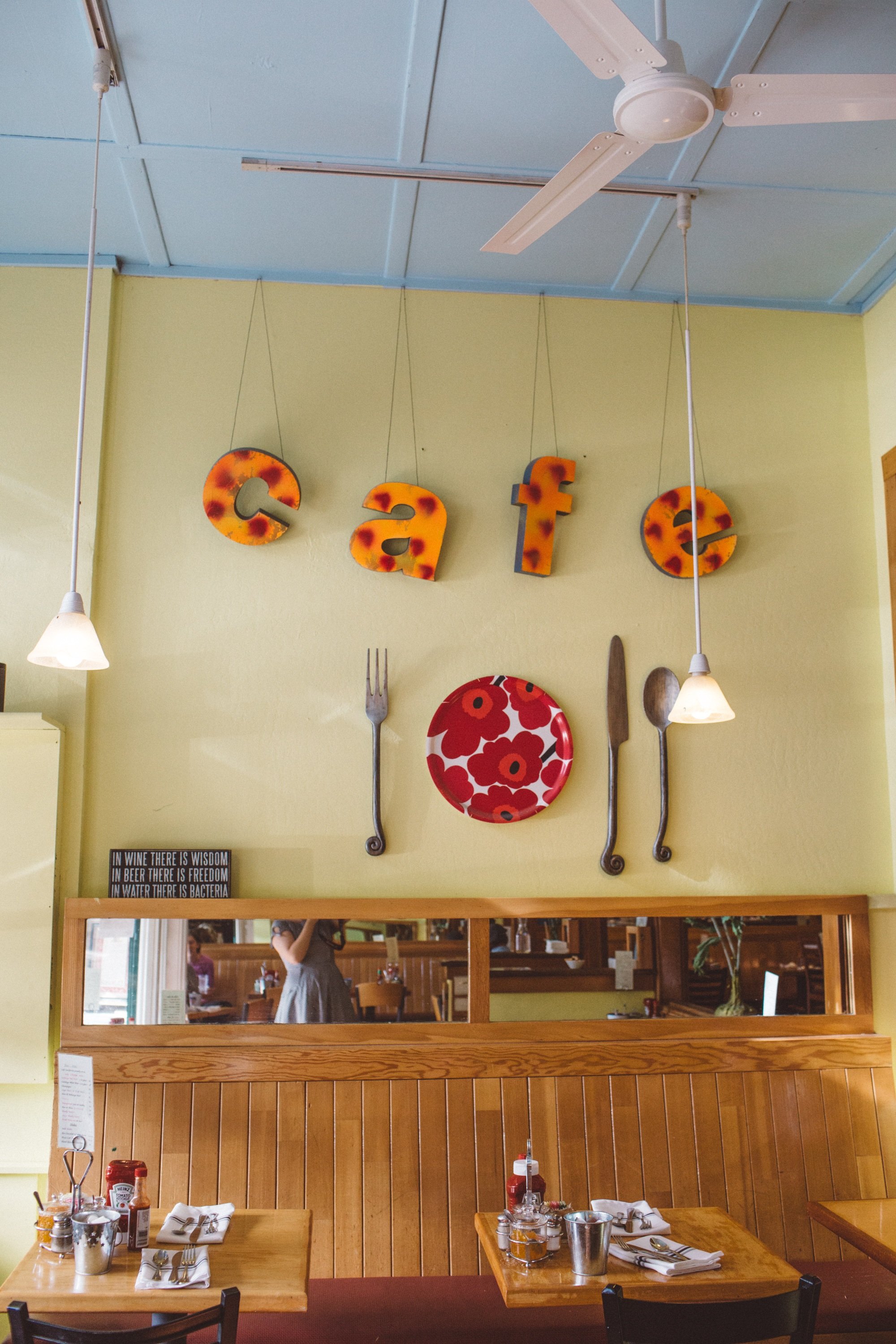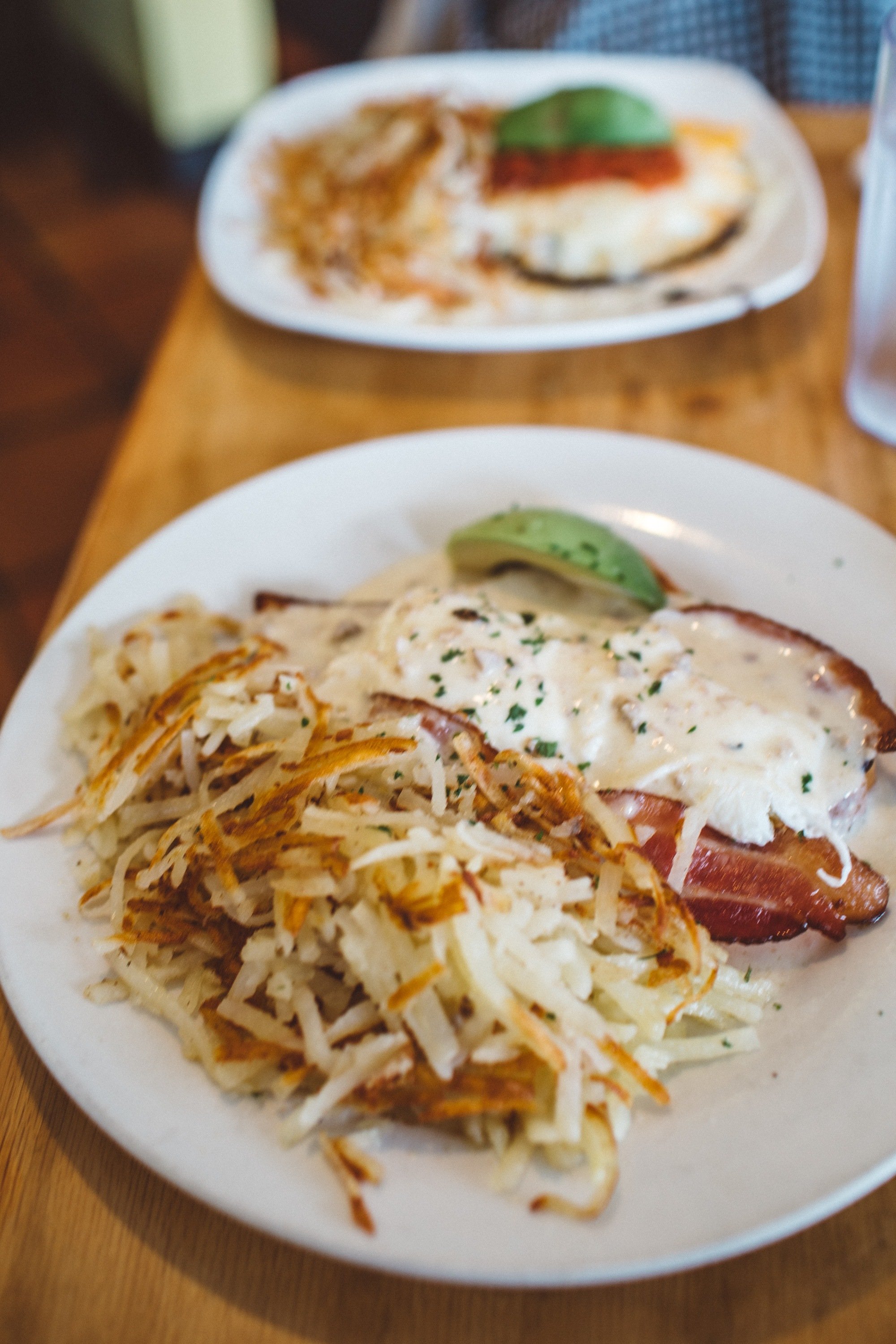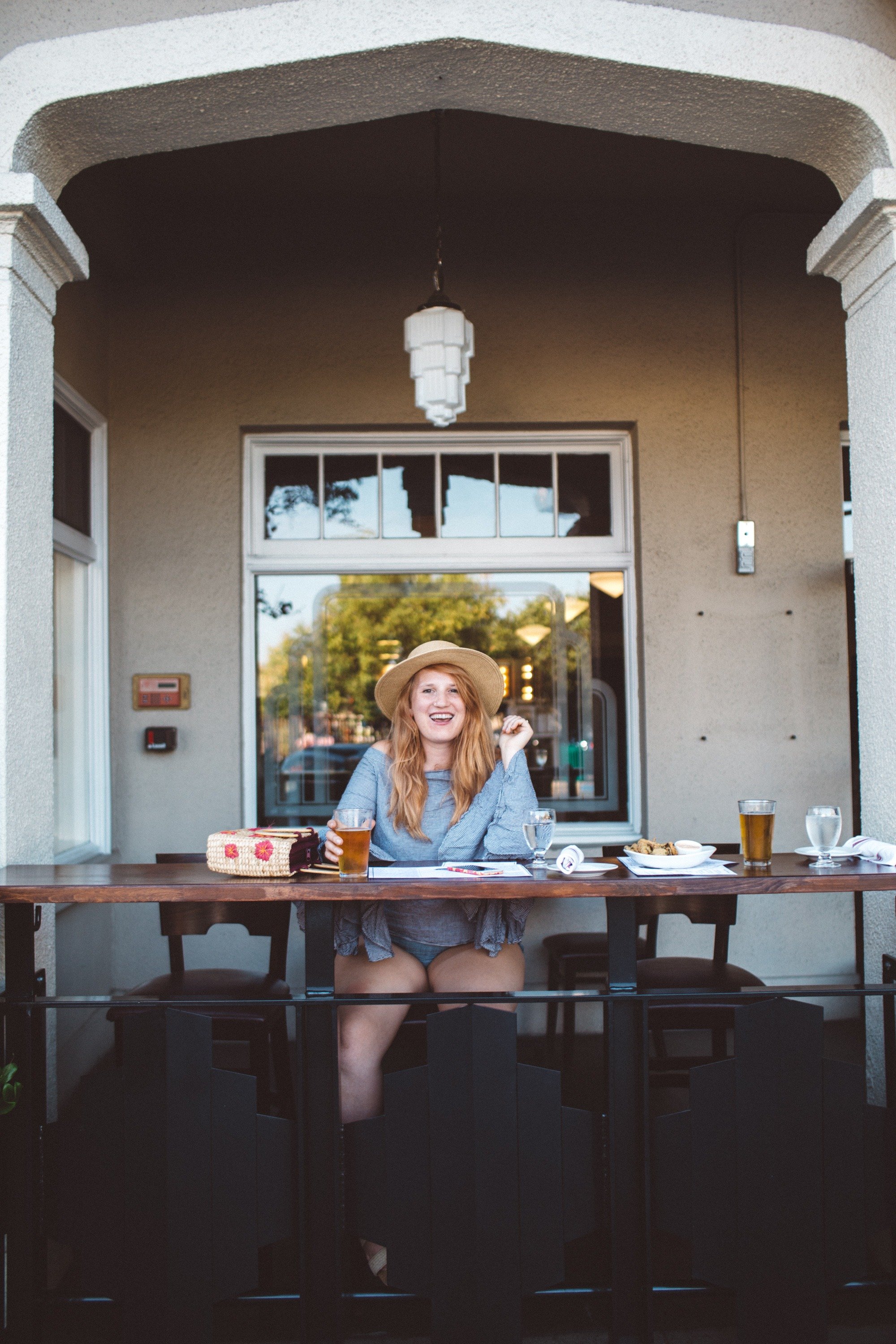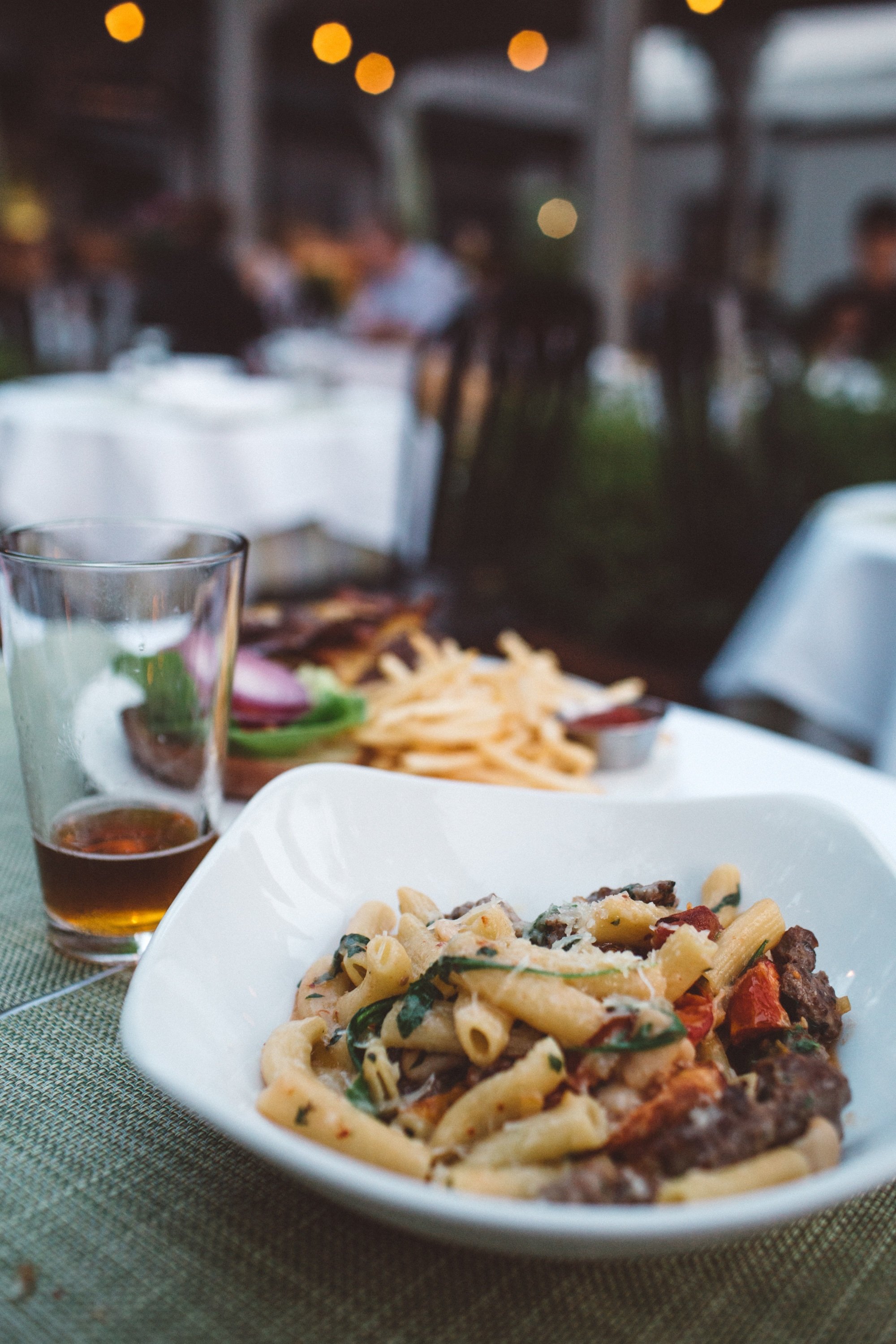 We loved this cute little place for breakfast. Think classic diner food meets California – it's lighter and has avocado, but tasty and fills you up! It seems like a place where everyone knows each other and the best way to start your day (especially if you drank too much the day before!)
Johnny's is clearly a local's favorite. It's a bar that serves food, but it's casual and has plenty of windows and outdoor seating, so you don't feel like you walked into a dive bar by any means.
They have a FANTASTIC happy hour special! I'm talking $3 craft beer, something I literally have never seen anywhere in California before. Their food is really tasty – I recommend the flatbread and fried pickles!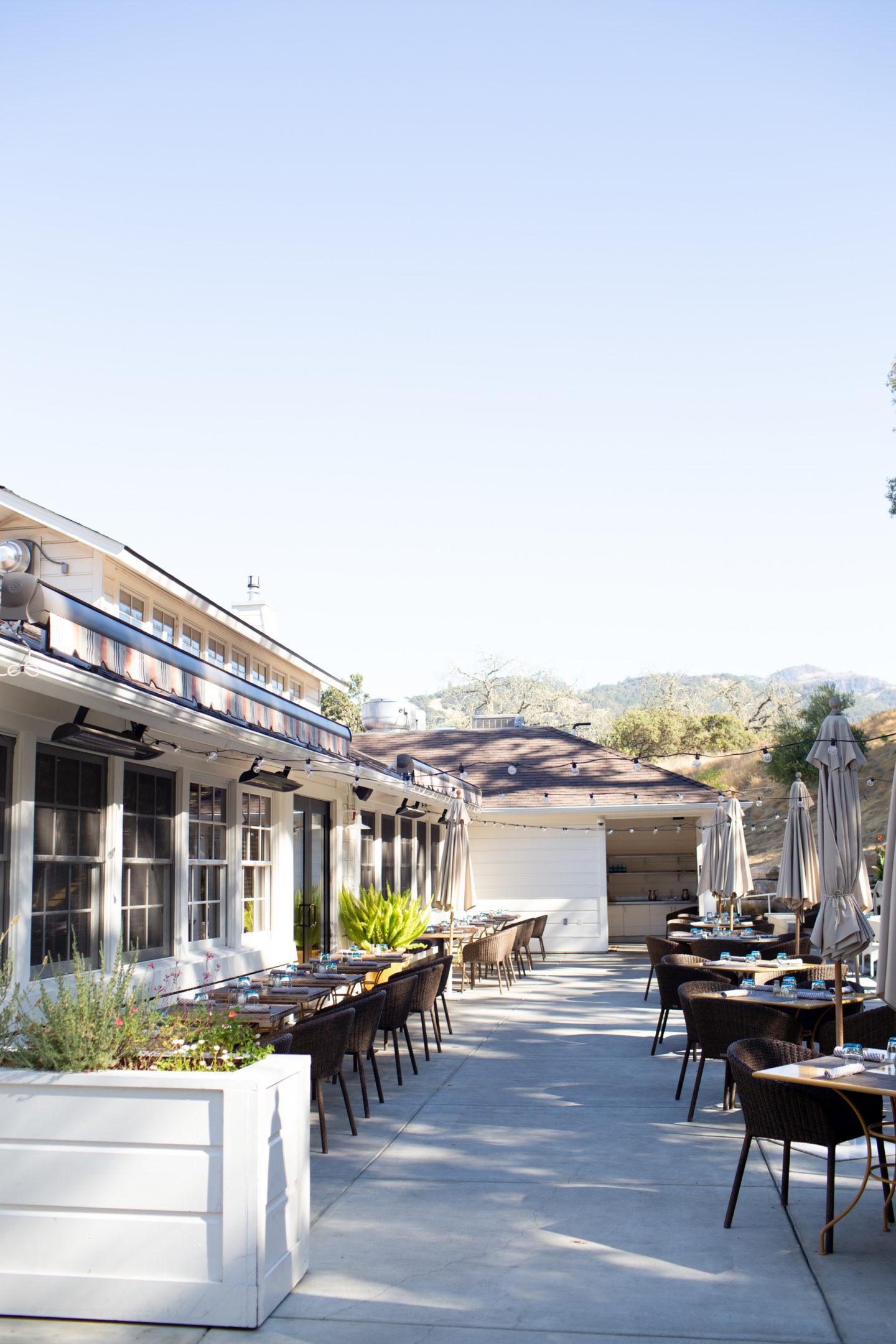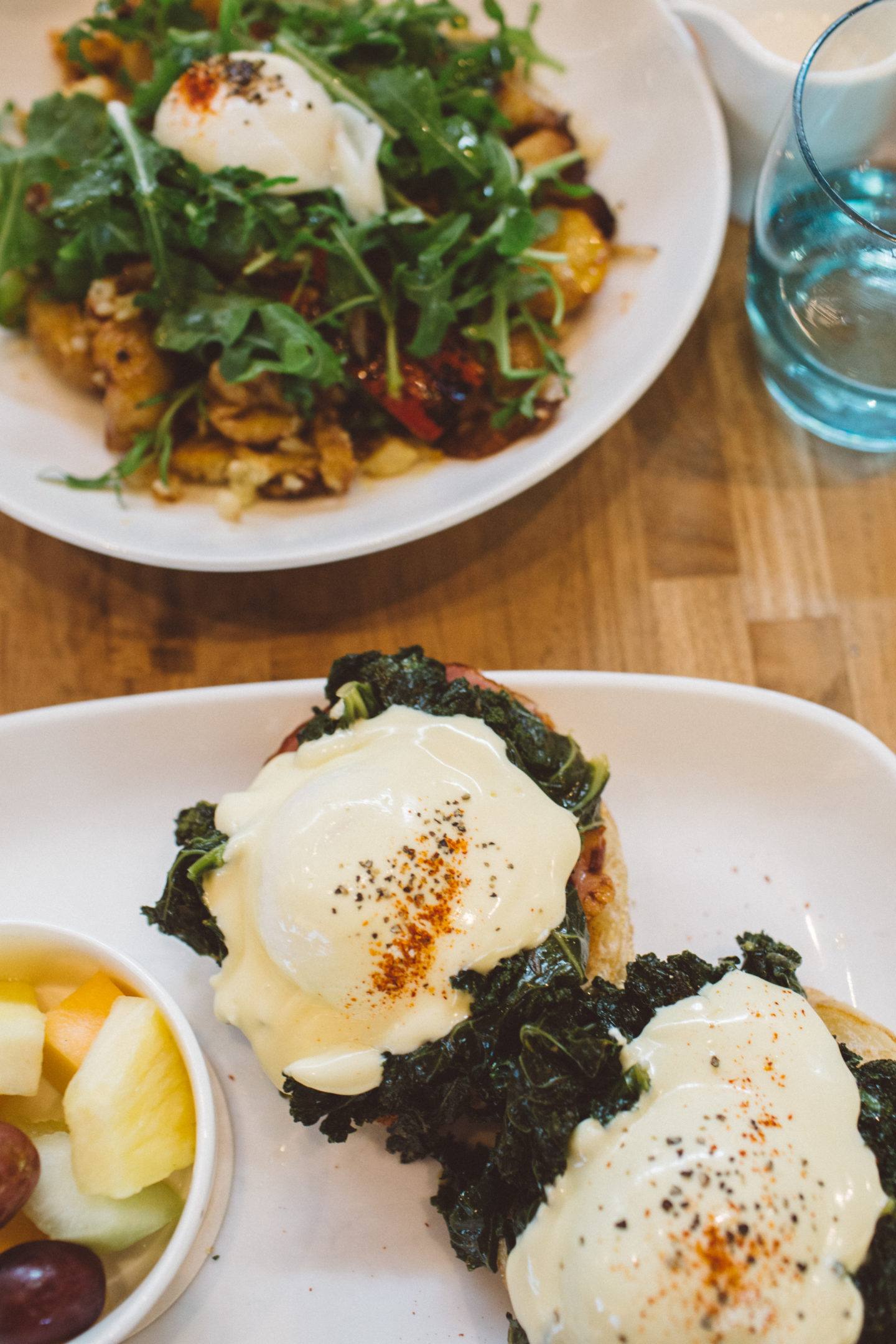 ---
TOP THINGS TO DO IN CALISTOGA
---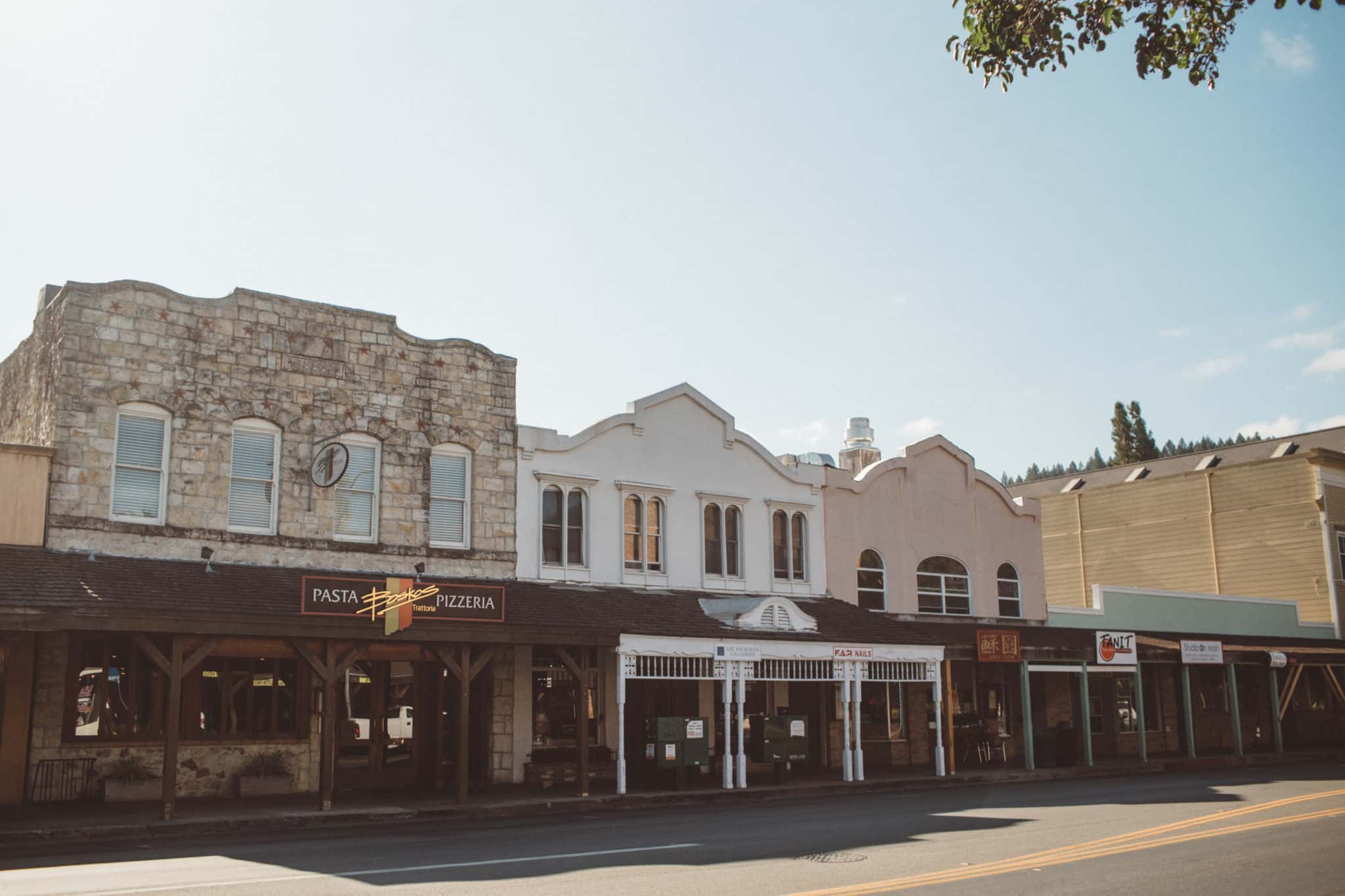 There are just SO many things to do in Calistoga. You'll find something for everyone here! Below are my recommended top things to do in Calistoga.
Wine Taste: Above I highlight my favorite wineries to visit!
Bike Ride: The guys at the Calistoga Bike Shop are really nice! You can rent bikes by the hour or do a guided tour. We opted for an hour-long rental and took a very easy bike ride around the Calistoga area. So. Pretty!
Antique Shopping: We spotted so many good antique shops in downtown Calistoga!
Boutique Shopping: Shopping in Calistoga is pretty decent! There are some cute boutiques you can visit. Make sure to check out Mad Mod Shop for a blast from the past!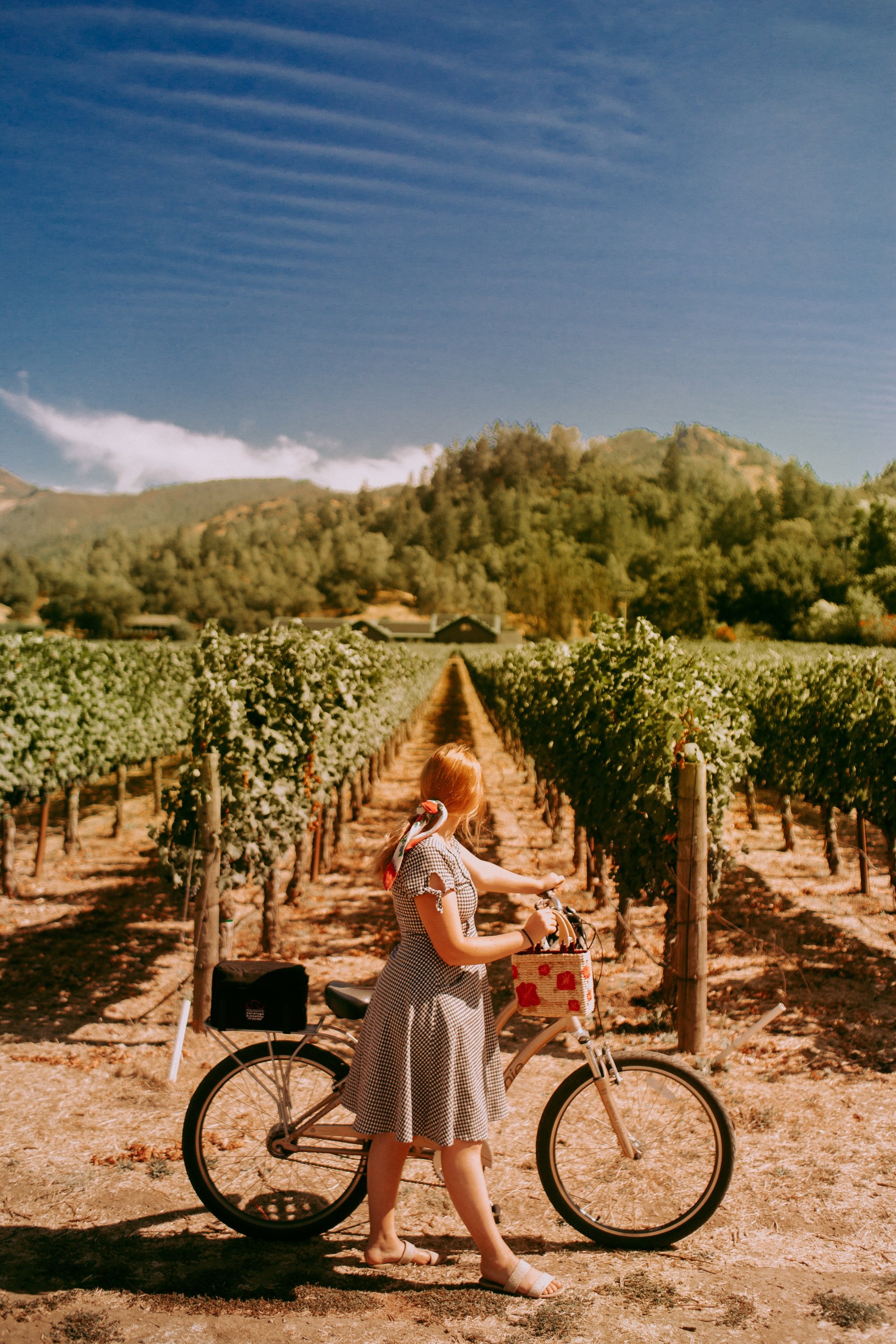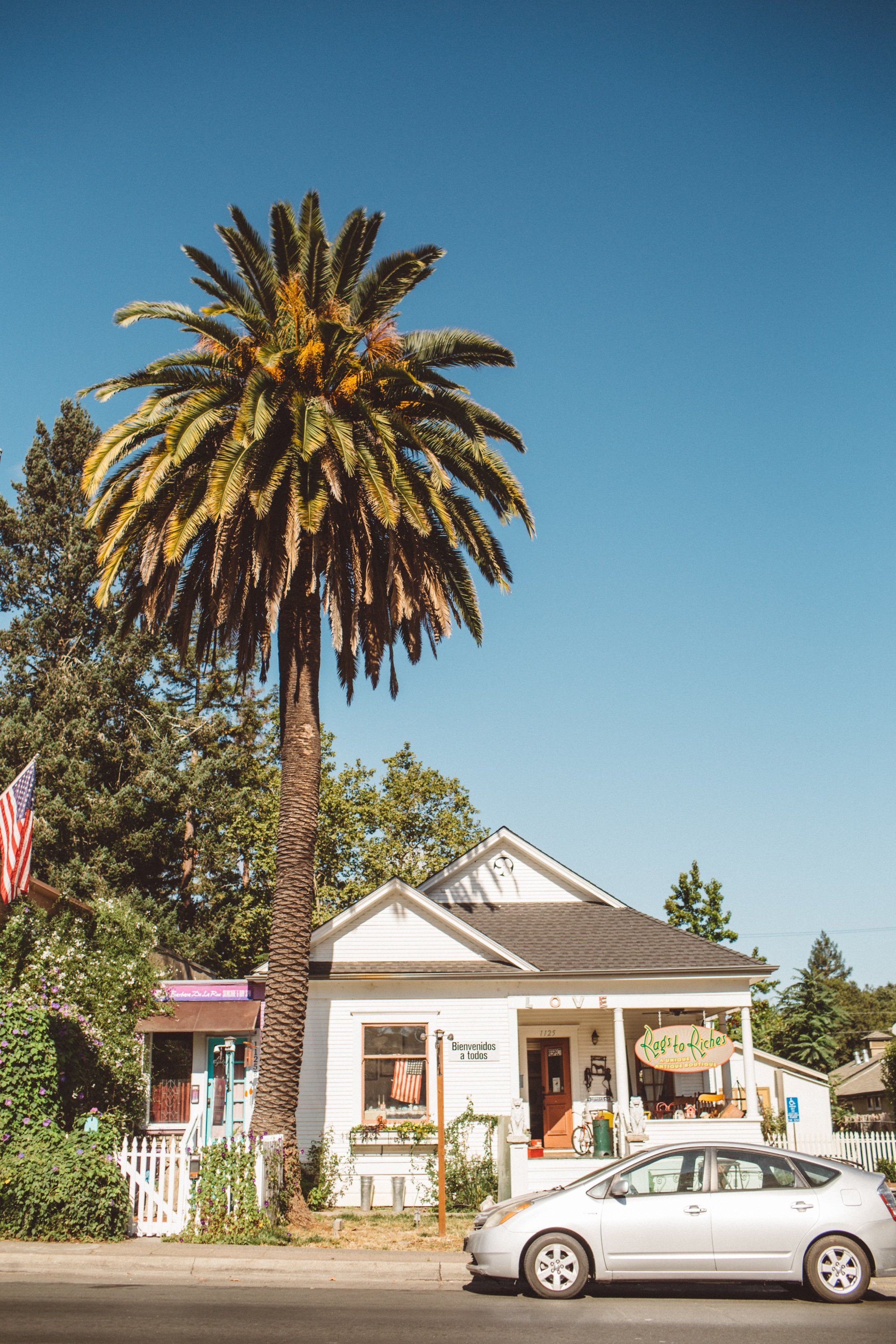 Galleries: If you love art galleries, Calistoga is your place! You can find a list of all the galleries in the area here.
Museums: From the Sharpsteen Museum to the Napa Valley Museum, you'll get your education fix here!
Old Faithful Geyser: There are only 3 on-time geysers in the world, and Calistoga is home to one of them! The other you probably have been to is Old Faithful in Yellowstone. This place is kitchy in all the best ways.
Bring lunch and a bottle of wine, as there is plenty of seating around the geyser and makes a great place to eat and wait for the burst of water. After, stick around and pet some of the goats!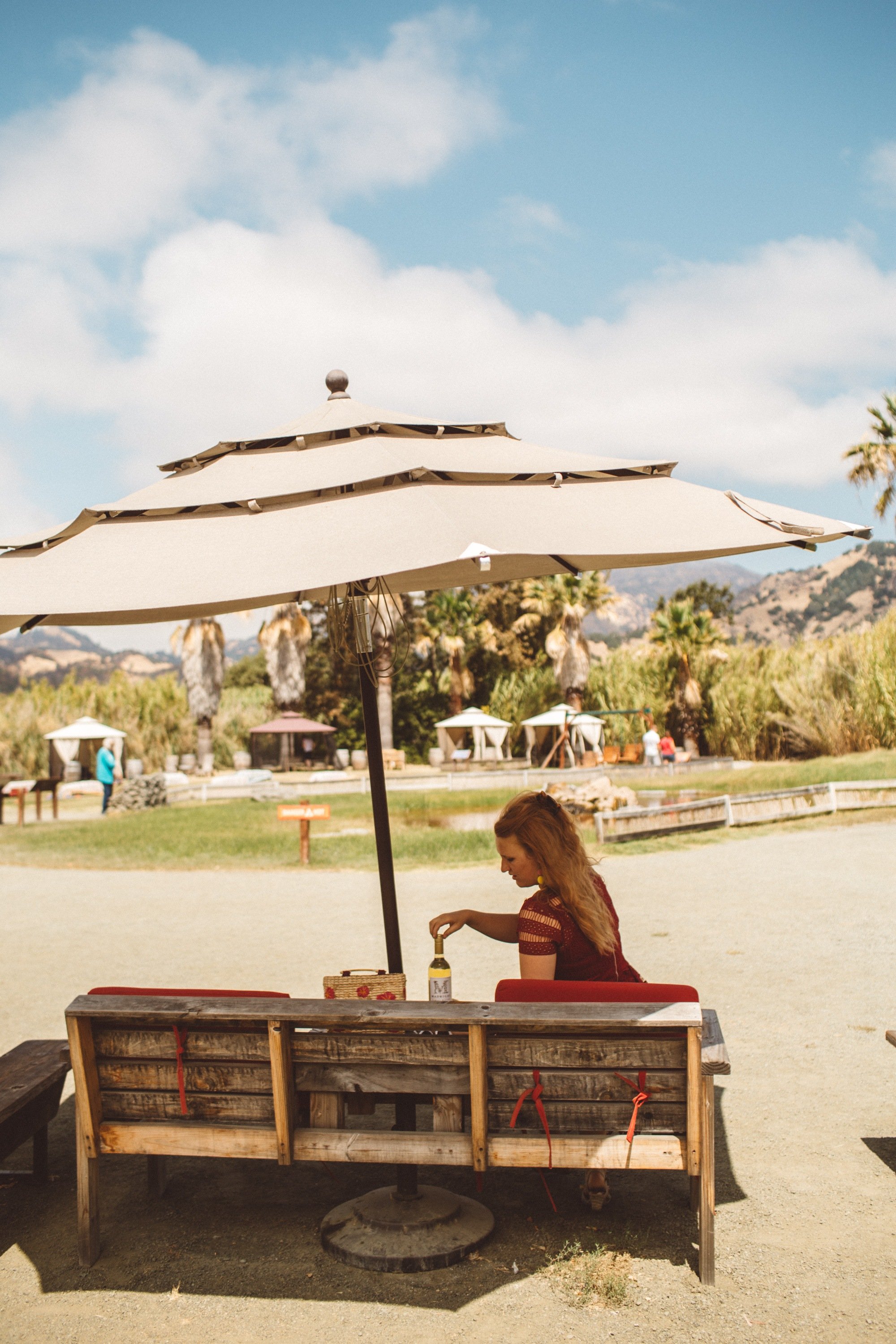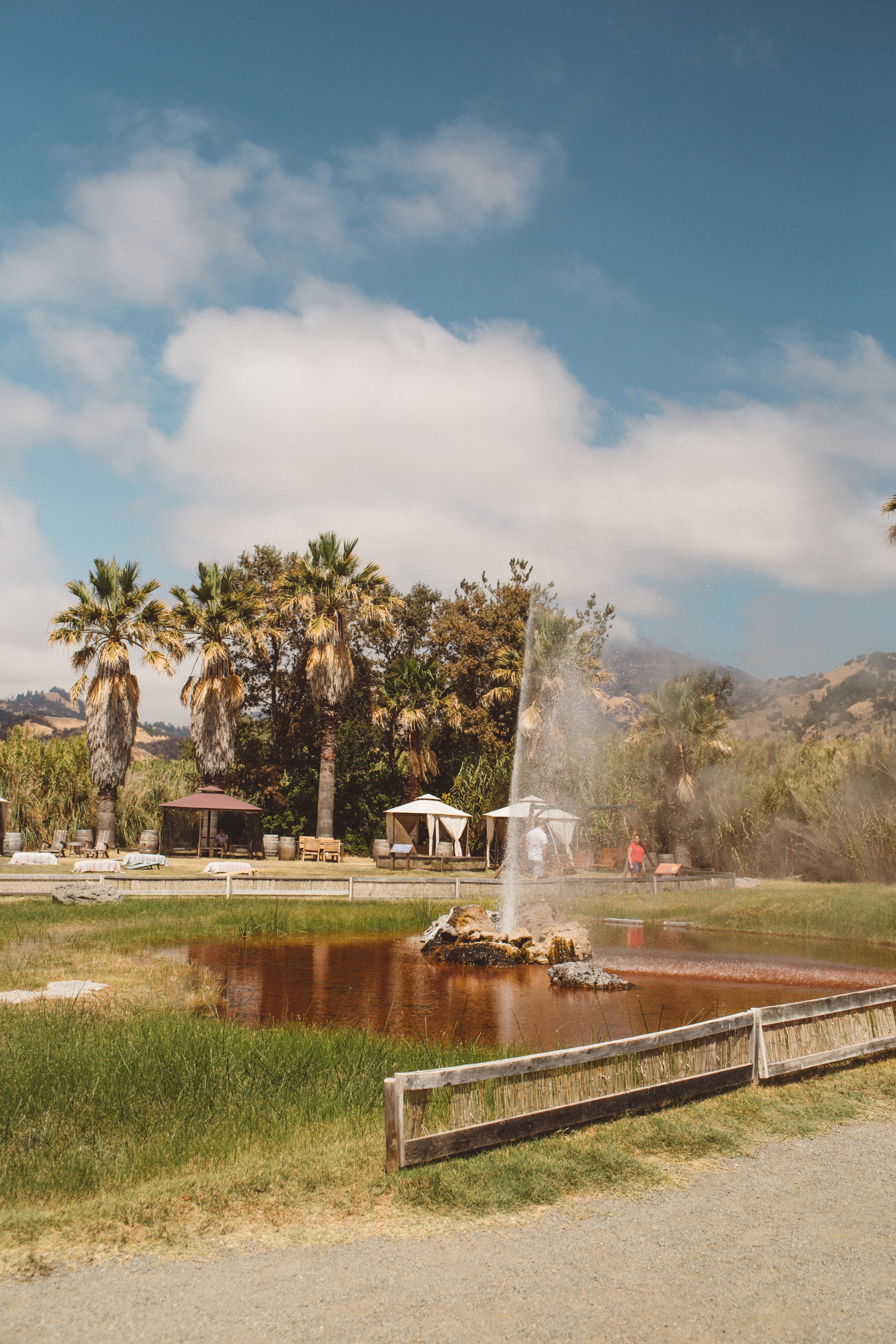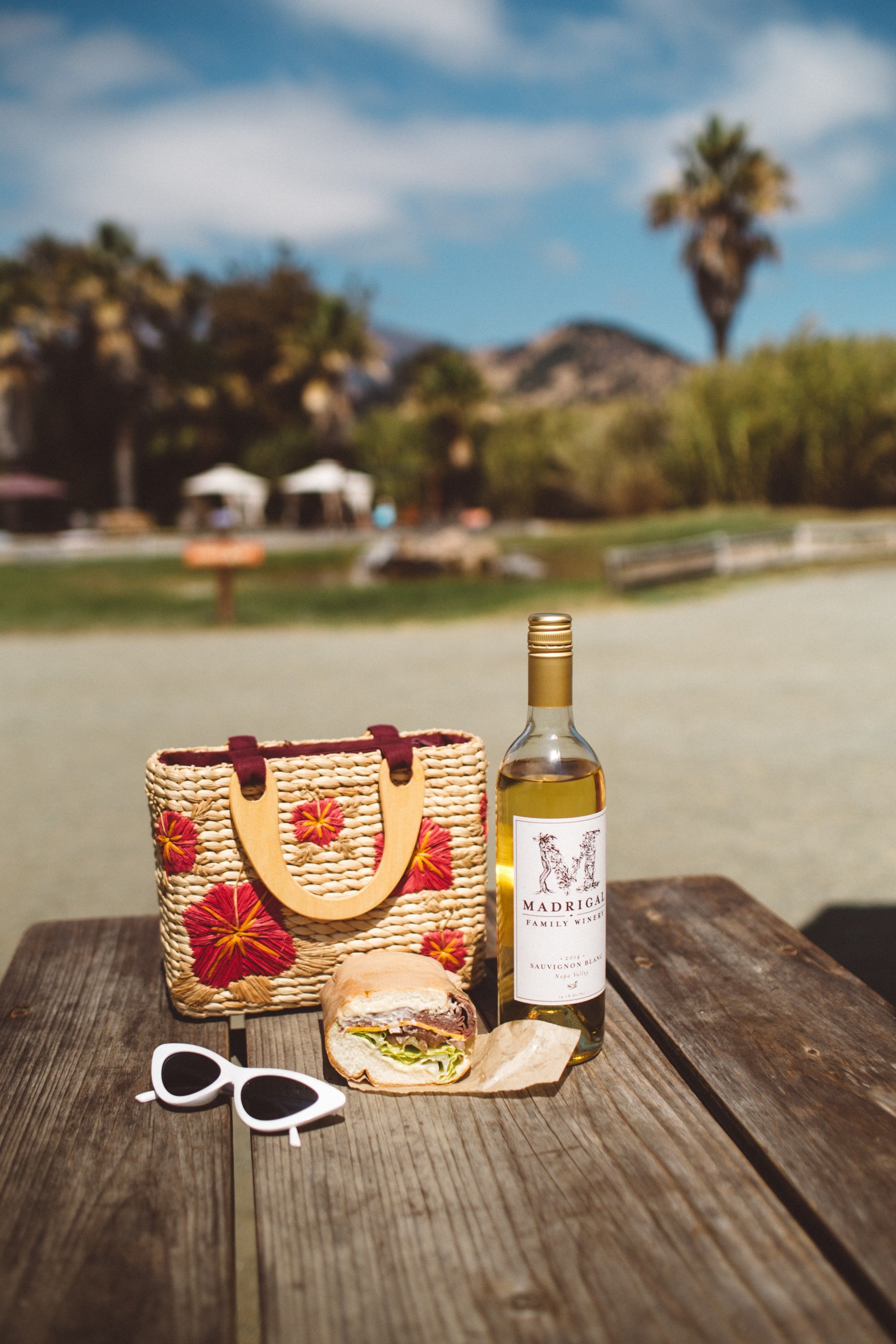 Calistoga Depot: This little train depot is just the cutest! It's no longer operational but still has a train to one side and many cars have been converted into little candy and ice cream shops. Inside, you'll find a wine store and a sandwich shop.
Go hiking: Calistoga is at the North of the valley and is surrounded by tall hills. Thus, there are a lot of really great hiking options up here! Find the top 10 trails here.
Bale Grist Mill State Historic Park: This park has a really cool old water mill from 1846 that you can visit.
Petrified Forest Calistoga: I haven't personally visited the petrified forest in Calistoga. It claims to have the largest petrified trees in the world. If that's your thing, go take a visit (would probably be fun for kids!)
Hot Air Balloon ride: Nothing is more romantic than a hot air balloon ride at sunrise! Check out Calistoga Balloons!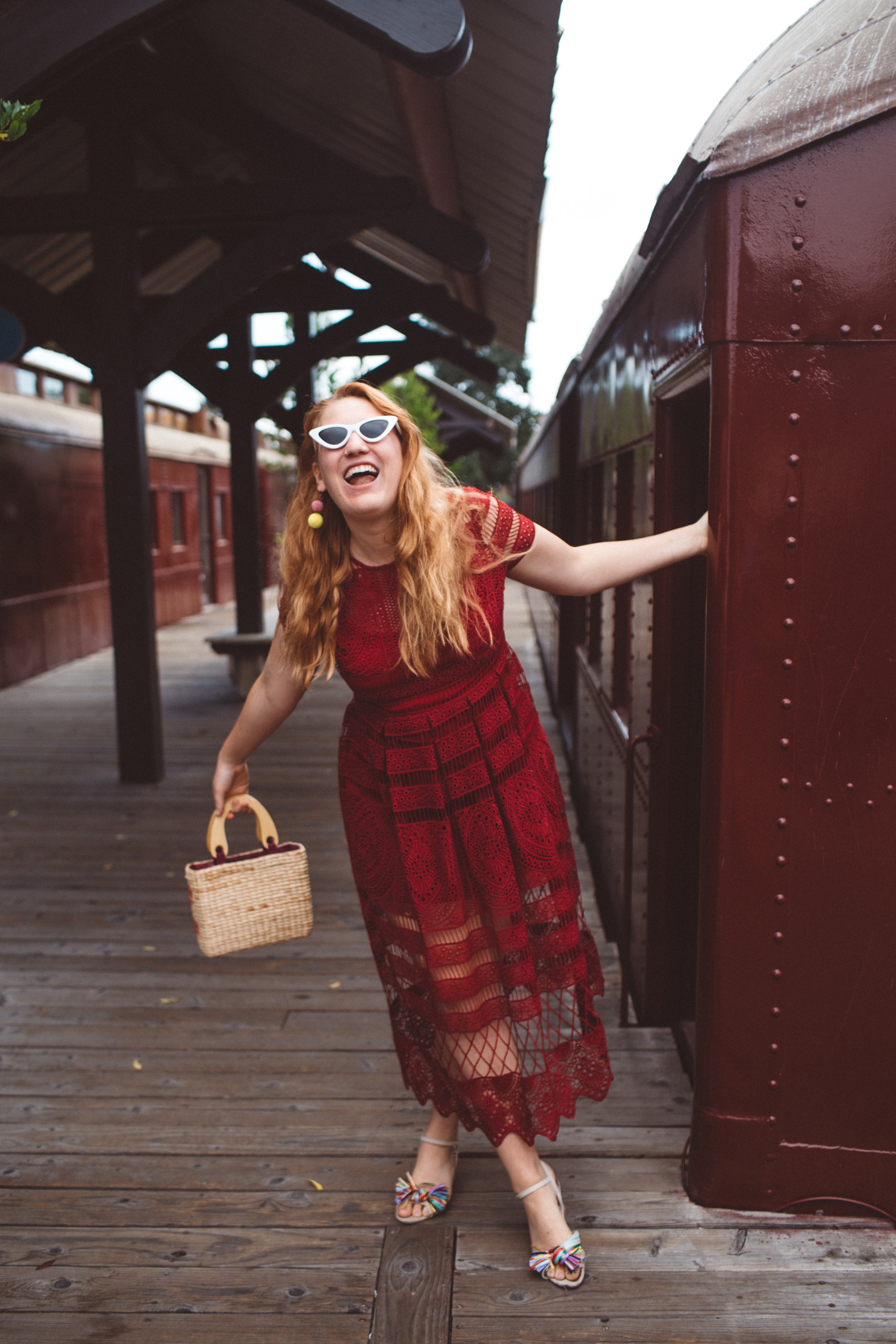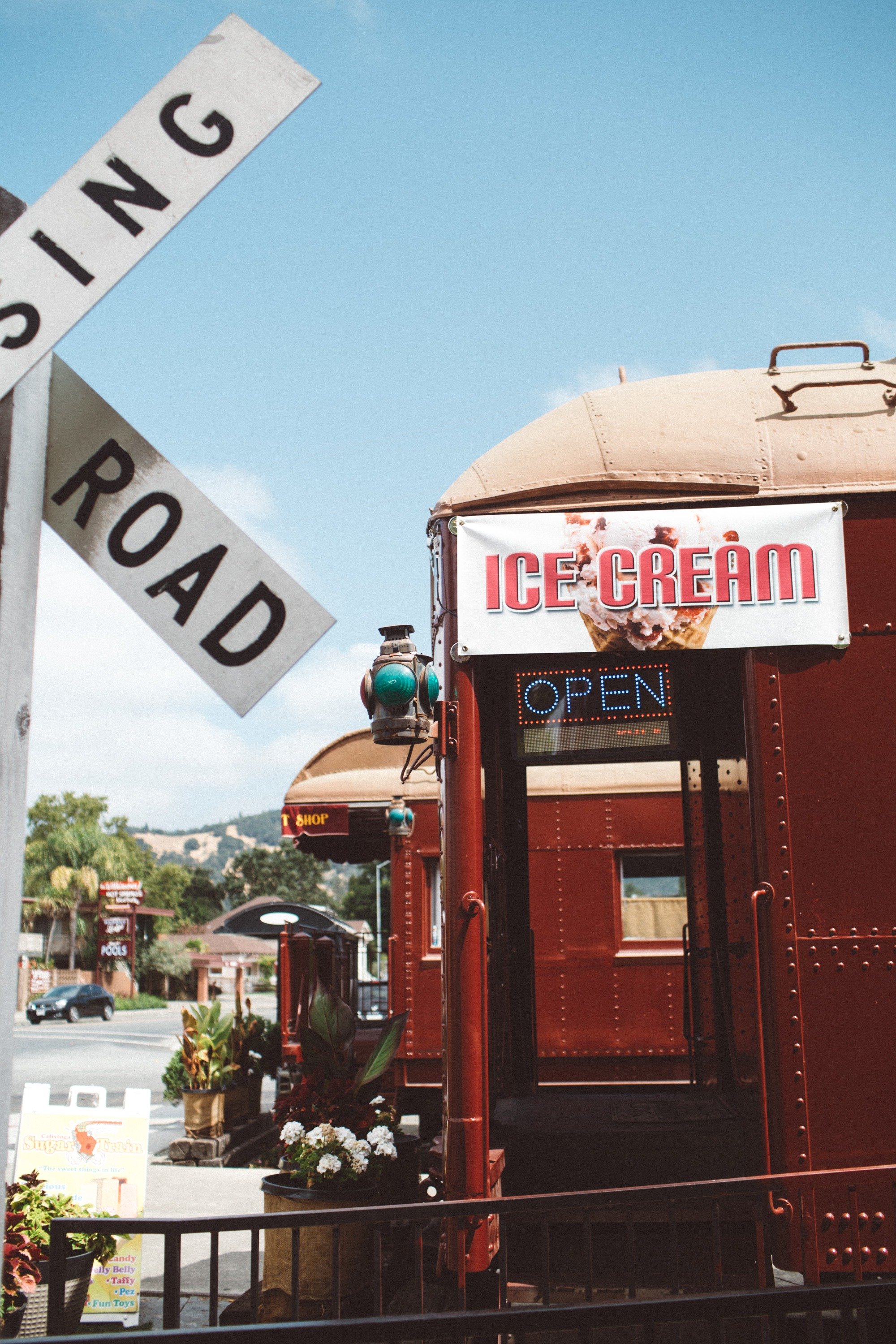 What to pack for Calistoga
Calistoga can be a little tricky to pack for. Wine country is famous for cool nights and hot days. It's best to pack layers! Below are my top things to bring on a trip to Calistoga.
Pretty dresses/skirts: I LOVE dressing up for wine tasting. Nothing makes me feel fancier than twirling a wine glass in a dress while wandering a vineyard. Skip the white dresses, ladies.
Flat shoes: Learn from my fails in the past – wear flats to wine tasting! OR very very very comfy and not tall at all heels. When wine tasting, you usually stand up, its hot out, you may be walking around vineyards and you'll be doing that 3 times a day. Wear the comfy shoes. Drunk you will thank you.
Sunscreen: Wear this no matter what time of year you are visiting!
A fall jacket: This will come in handy during the evenings or mornings, as the valley cools off considerably during the night.
A straw hat: Wine tasting is just more fun in a straw hat! Plus, keeps sun out of your face?
A swimsuit: Many hotels have pools, plus you'll need a swimsuit for a mudbath experience. Don't forget to pack one!
Workout clothes: Pack these if you plan on working out, hiking, or going on a long bike ride!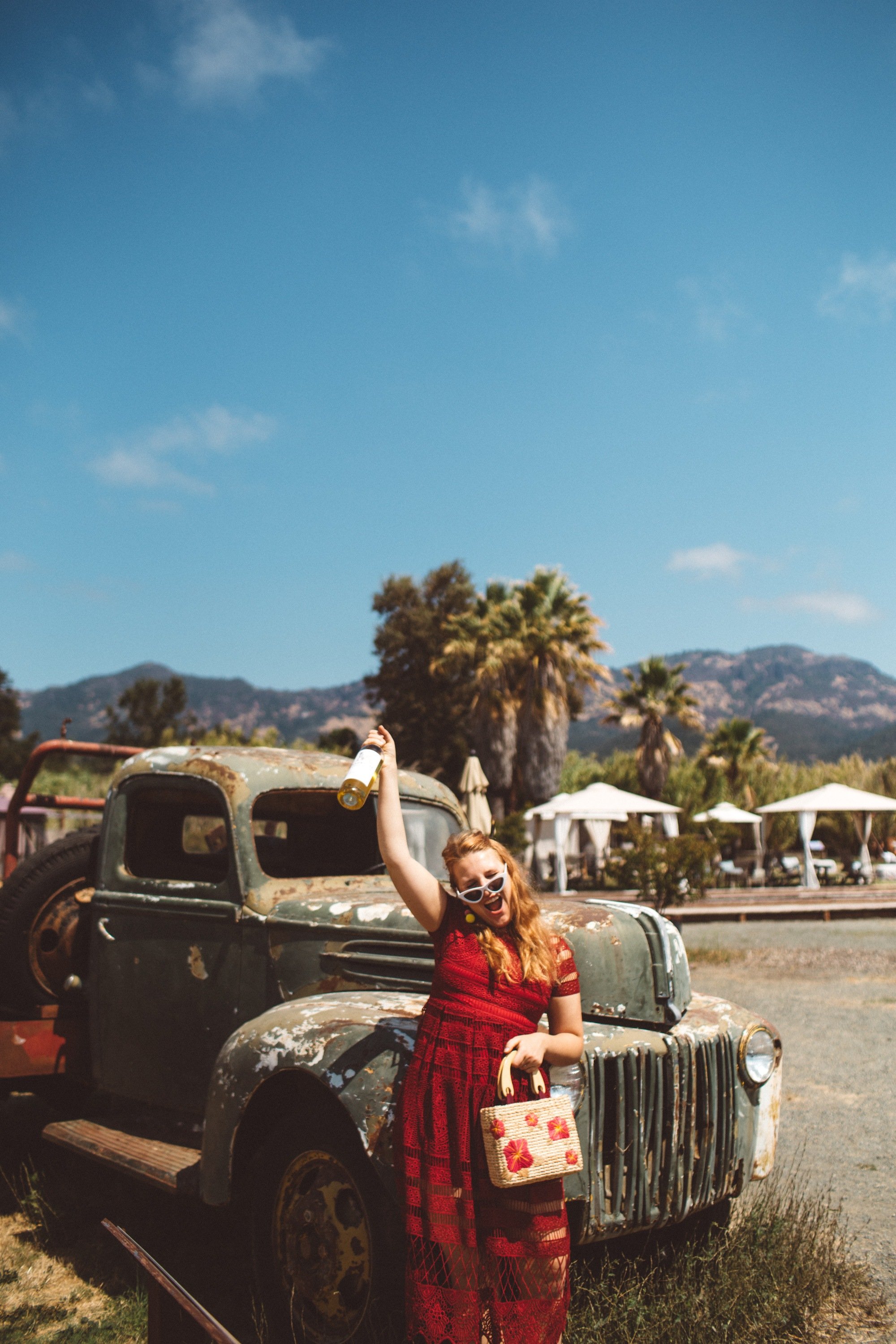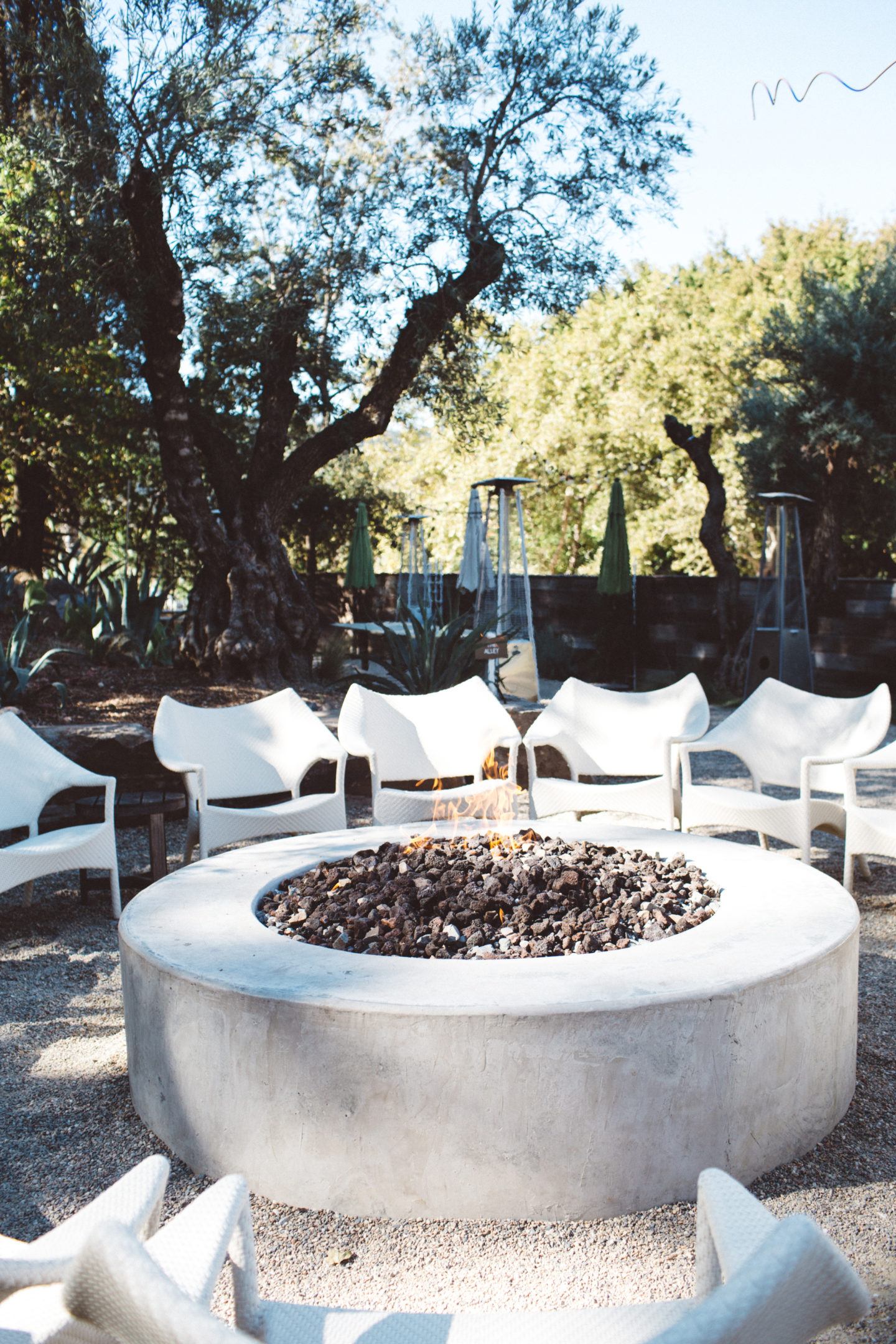 I hope this helps you plan your trip to Calistoga! Weekend getaways to wine country are always my favorite easy trip from the Bay Area. I keep coming back and back!
If you have any questions at all, leave a comment below or DM me on Instagram @thewhimsysoul and I'll help you out!