While cruising down the heart of Napa Valley, keep your eyes and ears open for the Napa Valley Wine Train. There are usually three of them chugging along the valley on any given day, transporting riders to wineries and, also back in time. Well, not really, but as close as you can get.
We had the pleasure of finally riding the famous Napa Valley Wine Train yesterday, something that has been on my Napa Valley bucket list since moving to California 3 years ago. While I'll always be a fan of winery hoping via car, being transported on an old-timey train that makes you feel like you walked into the Orient Express is a refreshing take on the valley. We drove up from San Francisco to catch the Famiglia Tour (brand new!) at 10:30 am to spend the whole day exploring the valley in style. This is one of the only tours that provides roundtrip train rides, so I highly recommend booking this tour if you ride the Wine Train!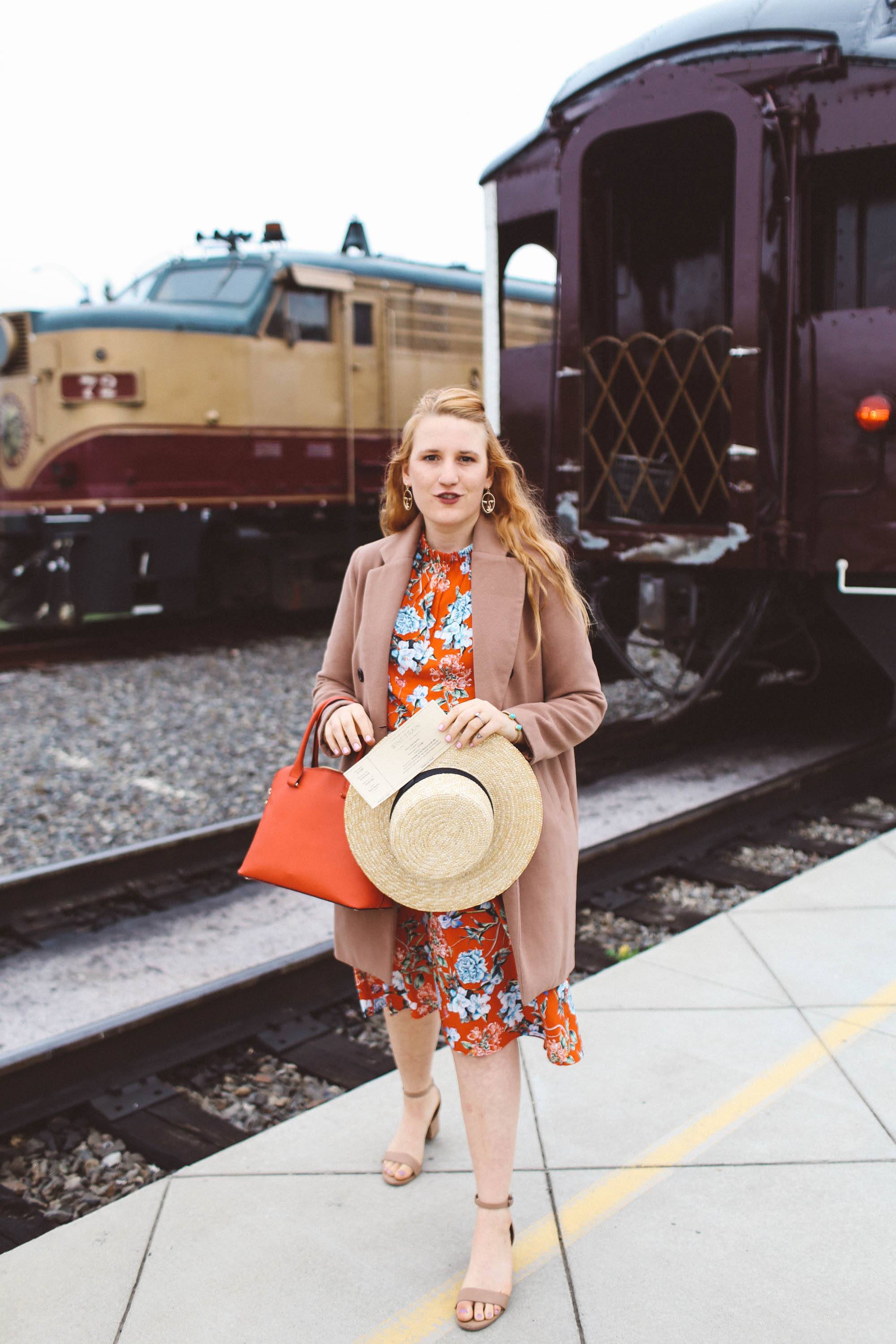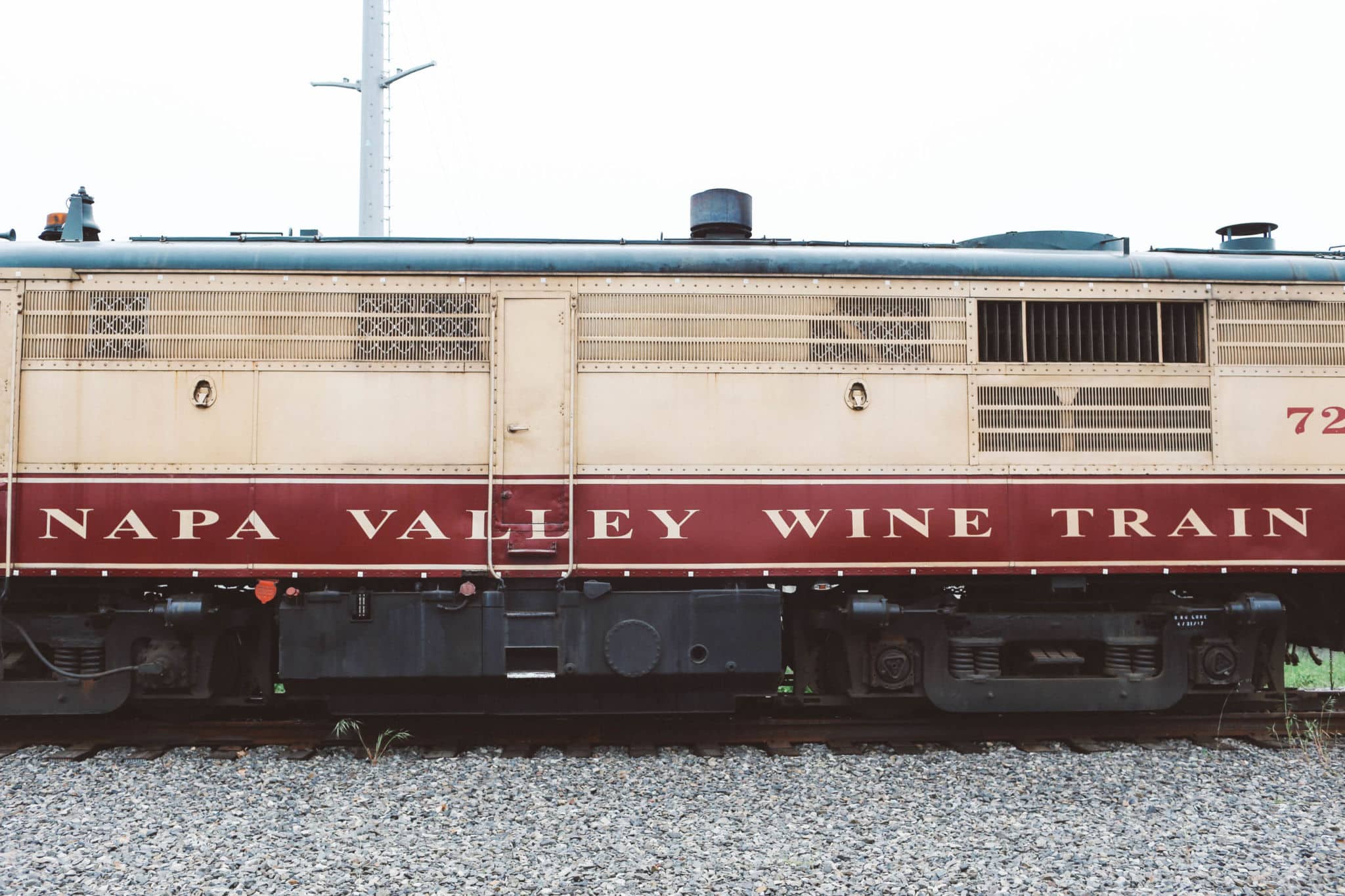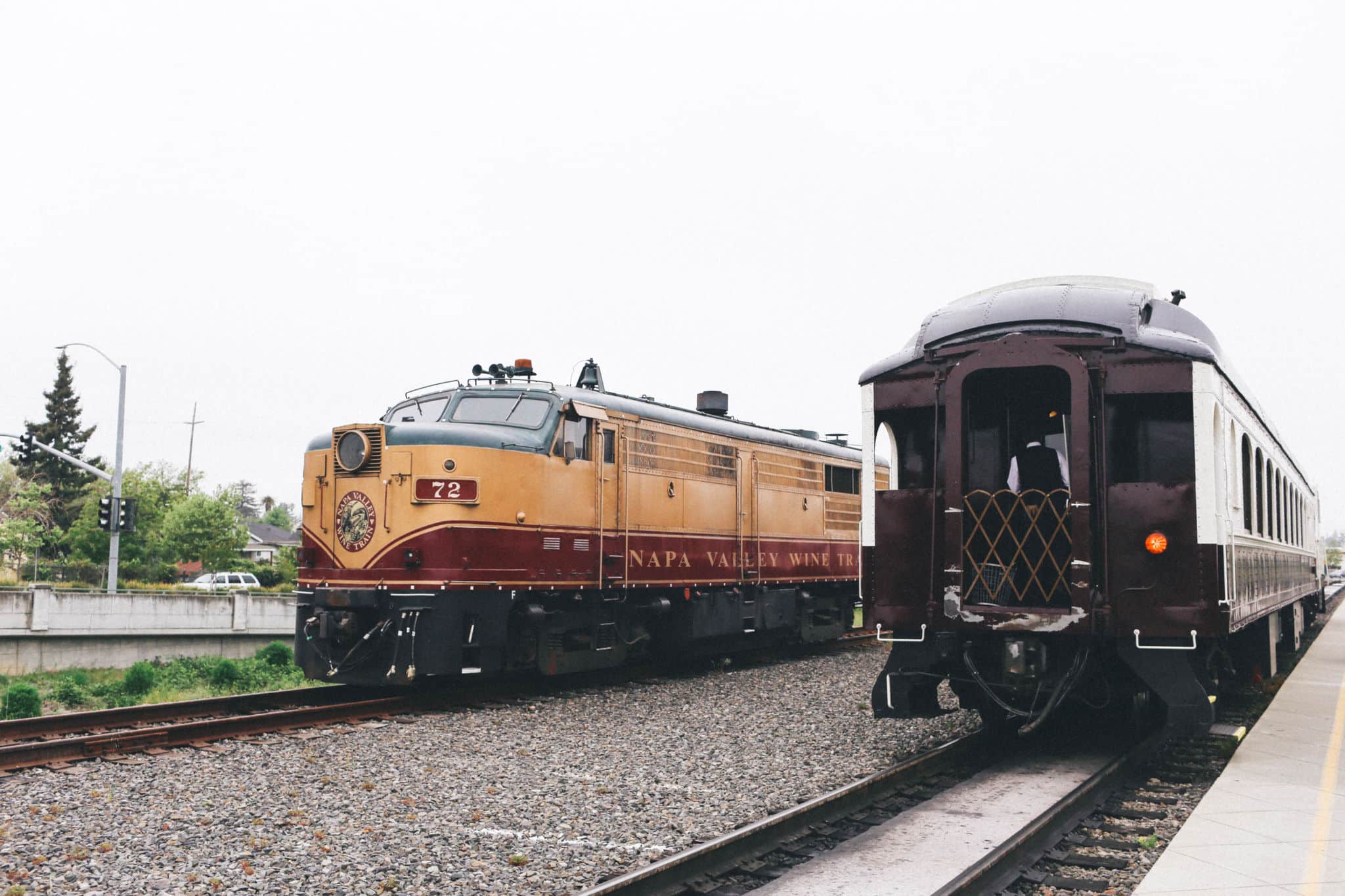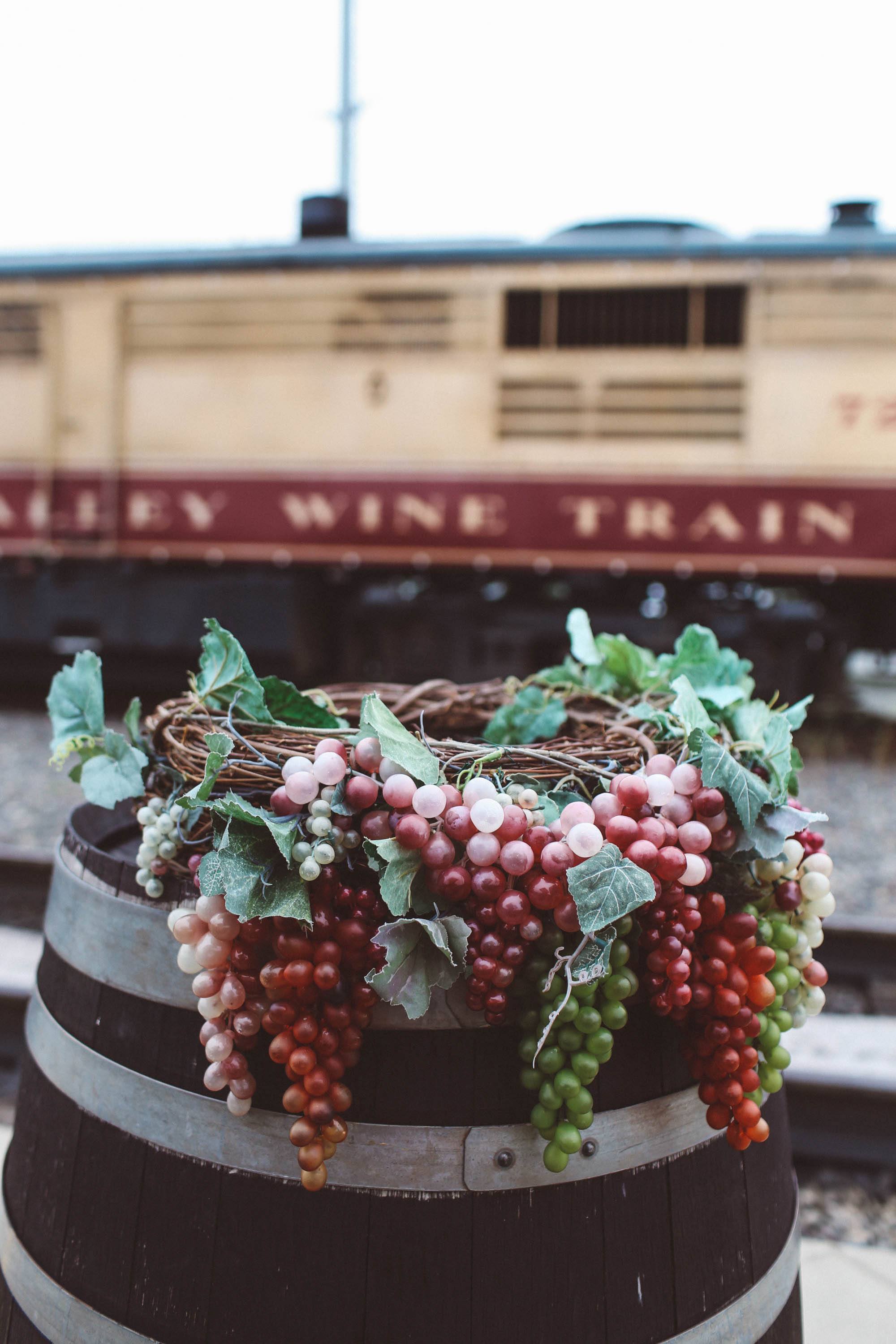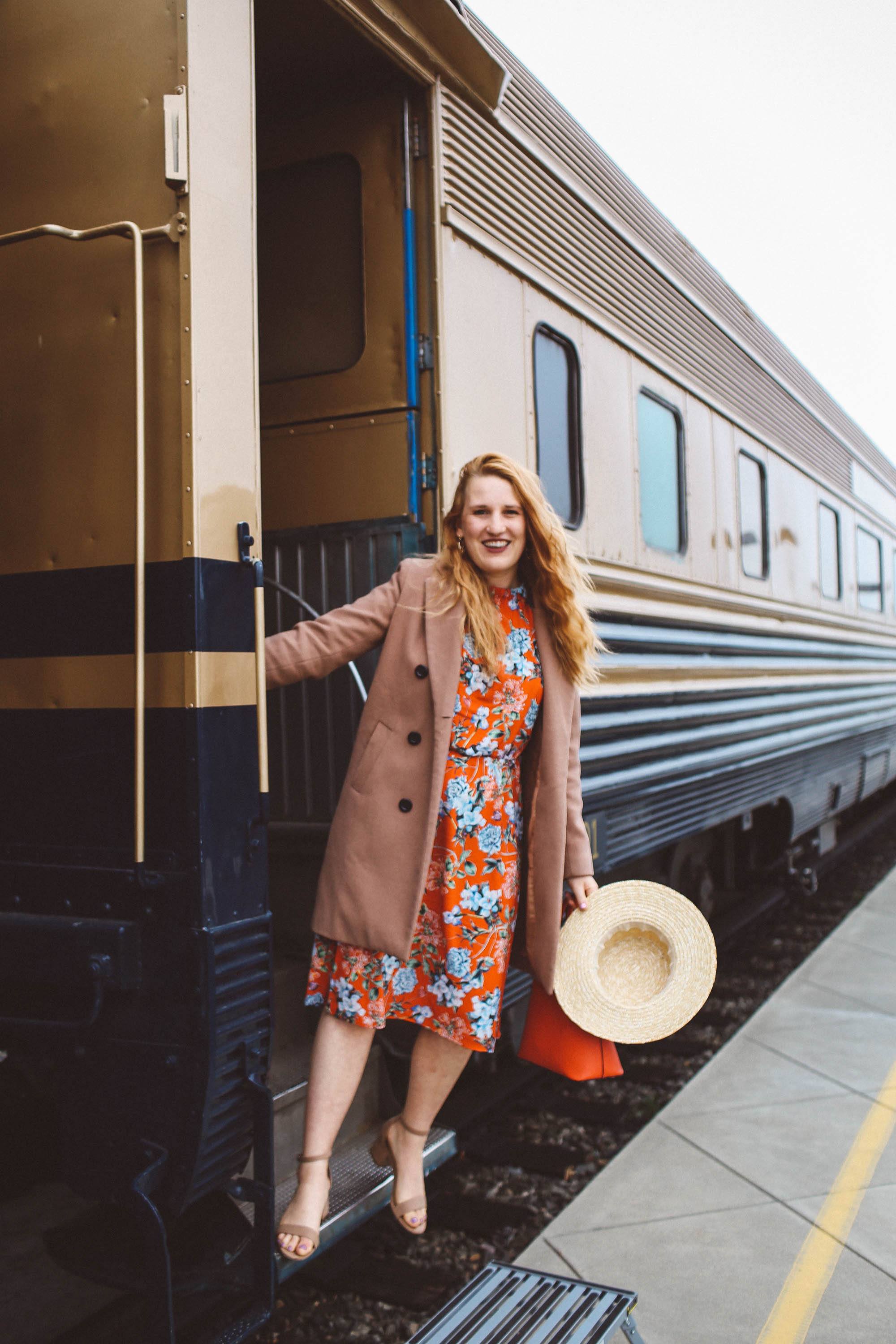 ---
Napa Valley Wine Train
---
The Train
Like I mentioned the train has all that old-world charm you could ask for in a tour like this. It really made us feel like we were transported back in time. This tour is on one of the smaller trains that had a dinner car, a desert car and a viewing deck. The company also has a very large 9-car train that we saw chugging past us. This is the one with the Vista Dome. During your ride, feel free to walk about the train! I recommend visiting all cars and spend some time on a viewing deck. The best time to do this is on the returning leg of the trip which is the longest and provides the most time to explore without missing your winery tour.
The Food
Our tour came with a 4-course lunch, which was delightful. Caviar, soup, salad, pulled pork, dessert… so many great flavors! They serve each course between wine tastings, which is a smart trick to keeping you wine happy all day, but not drunk. Usually, when we go wine tasting, we end up doing all the day's tastings at once, then end the day starving (and a little tipsy). Fine dining in-between tastings is the better – and safer – route to go.
For Locals
We aren't strangers to Napa Valley (read about our past Napa features here) so I was a little worried that we wouldn't get as much out of the tour as visitors. But I was wrong! The train staff members do a great job at pointing out places along the ride and providing cool history facts. Our tour also brought us to wineries we've never been to before, so we experienced brand new wines. After so many trips that involve so much driving ourselves, it was refreshing to "do" Napa Valley in a whole new way.
For Visitors
While I think the train is great for locals, I do think it's best when you are a visitor. There are over 400 wineries in Napa Valley alone. It can be incredibly overwhelming to plan out tastings if it is your first time to the valley. The train provides a unique, safe and fun way to get a crash course to the valley, proper wine tasting etiquette and wine growing/making knowledge. You also get to visit different parts of the valley, so you can come back to your favorite towns the next day.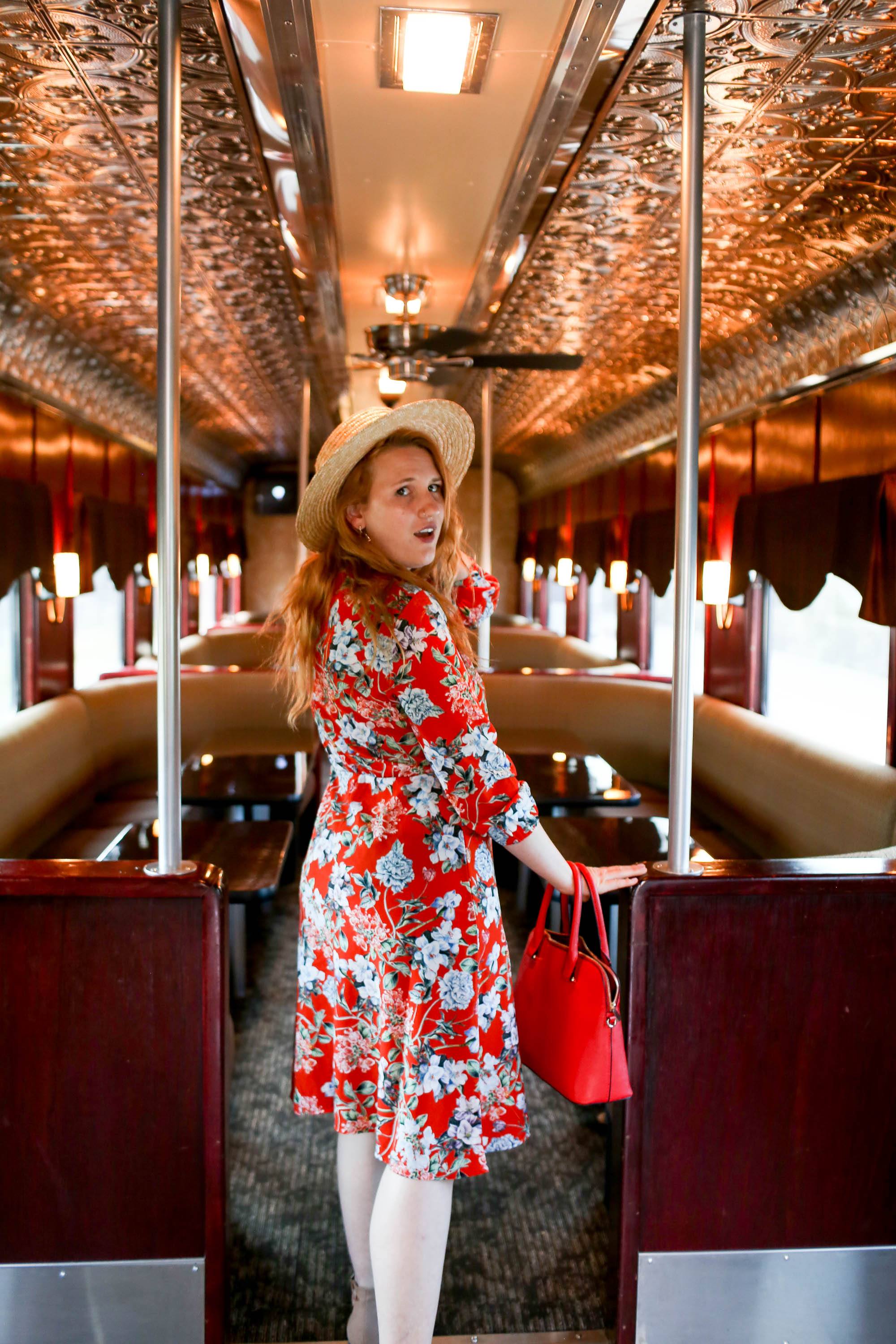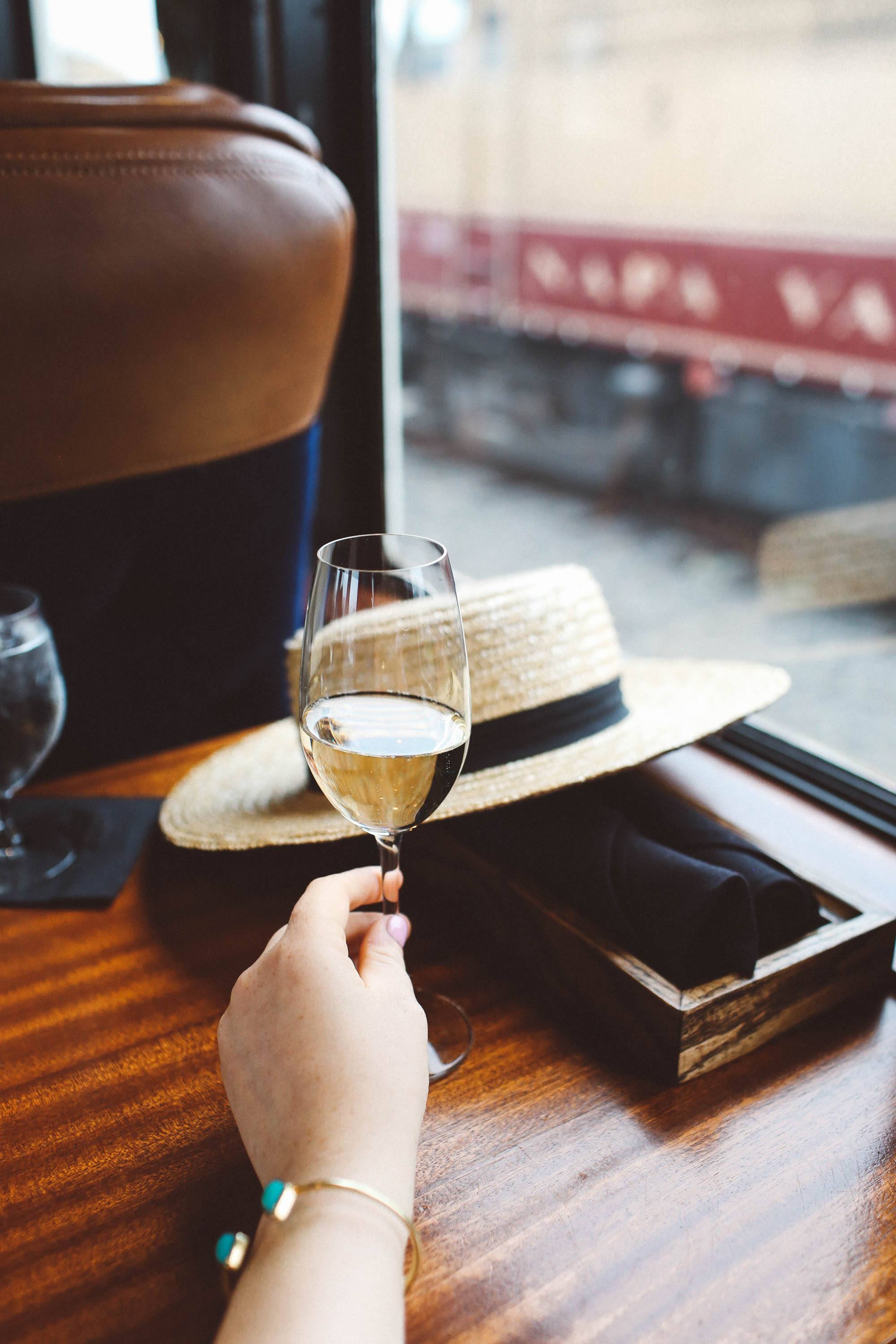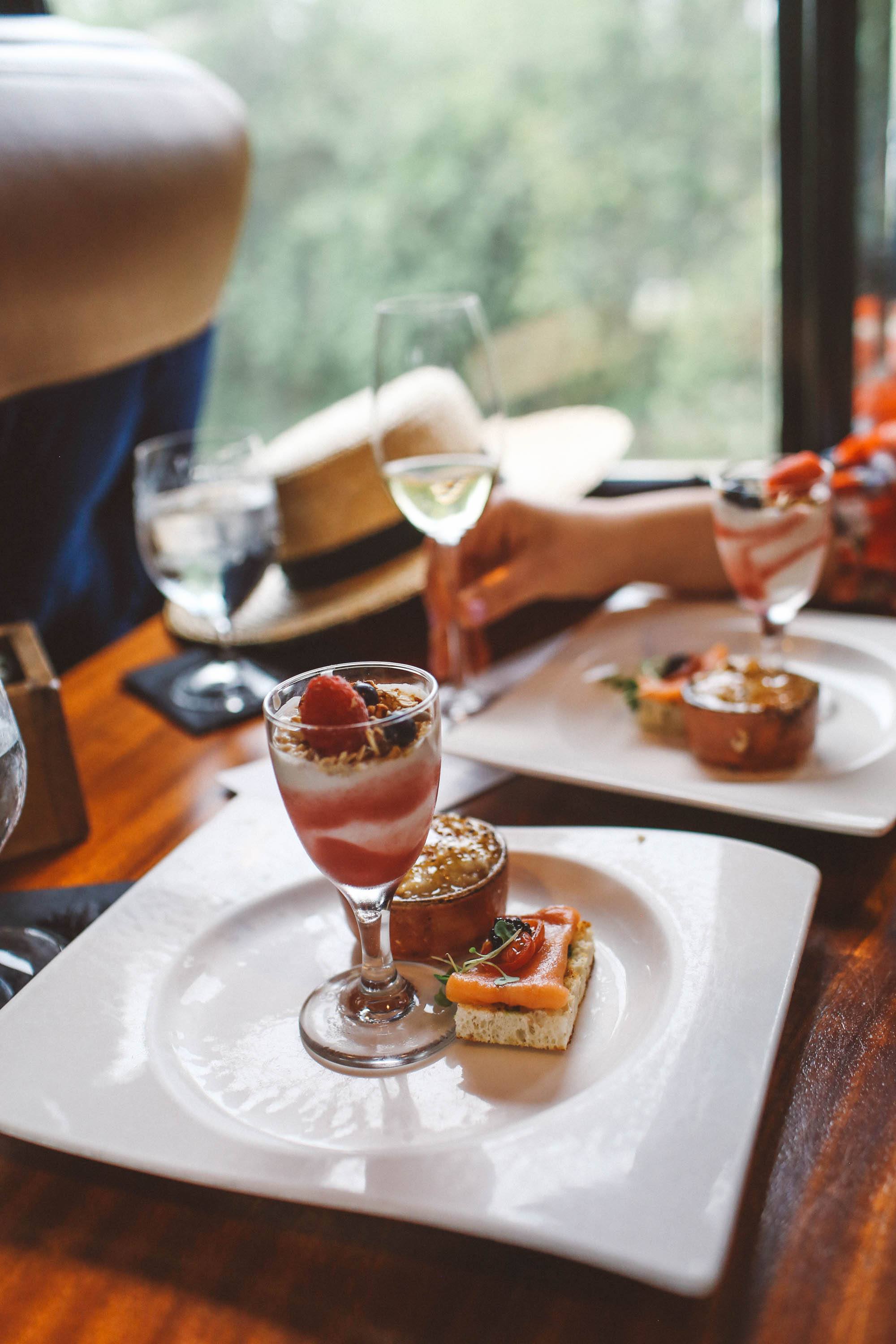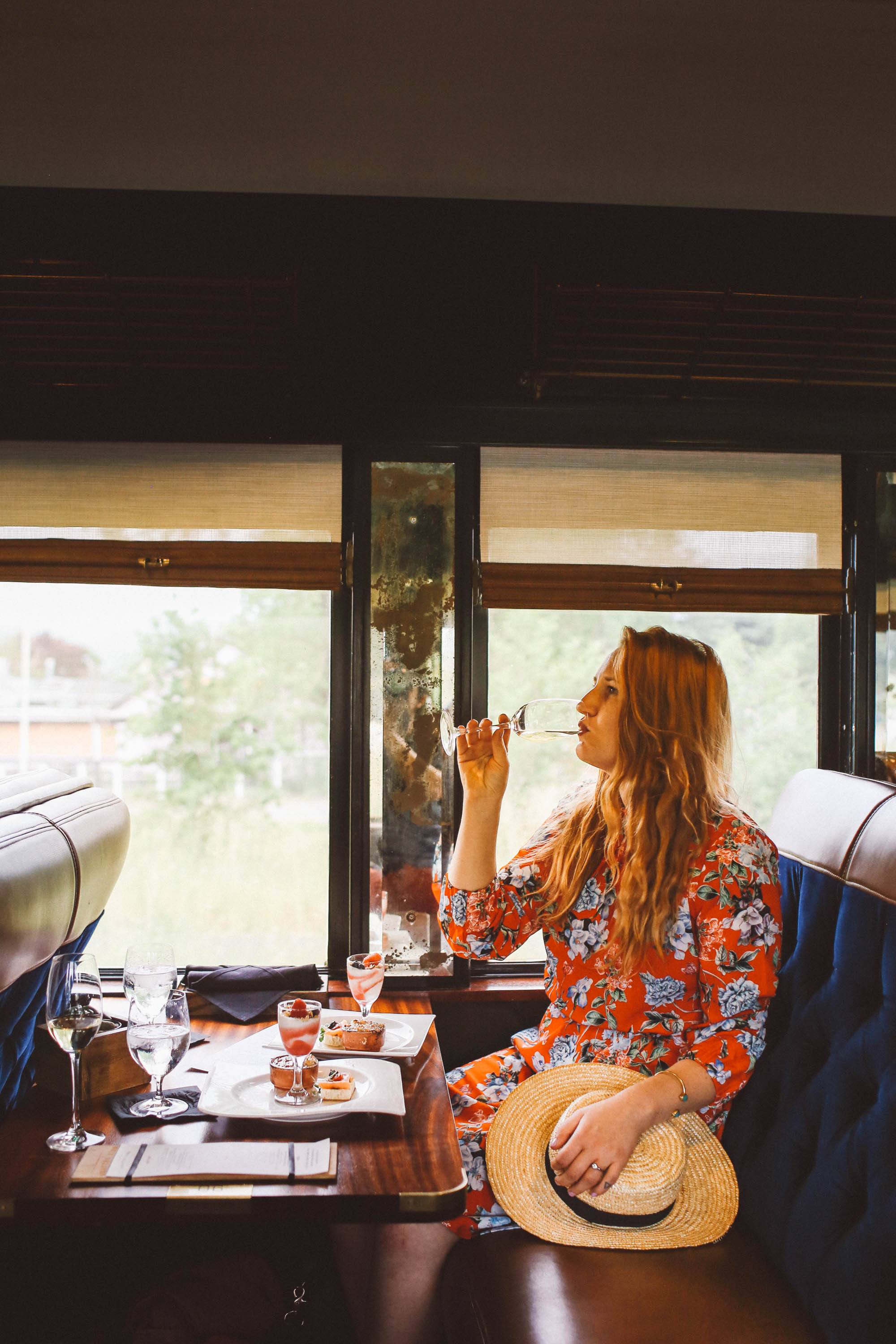 ---
Silverado Vineyards
---
The first stop on the Famiglia Tour is at Silverado Vineyards. This tour is the only one that takes you off the main Napa Valley road and onto the Silverado Trail, an equally famous, but less crowded trail of wineries.
The Wine
We loved their 'Solo', a Cabernet Sauvignon.
The Tasting Room
The tasting room is tucked up on a hillside and has strong Italian vibes. Inside you'll find an art gallery and tons of beautiful vintage posters. My favorite part, though, is the patio that offers sweeping views of the valley. You could spend hours here sipping down a bottle of Solo.
What Makes It Special
To us, the combination of it's Disney history (Walt's granddaughter founded the winery) and the patio views makes this the standout winery of the tour.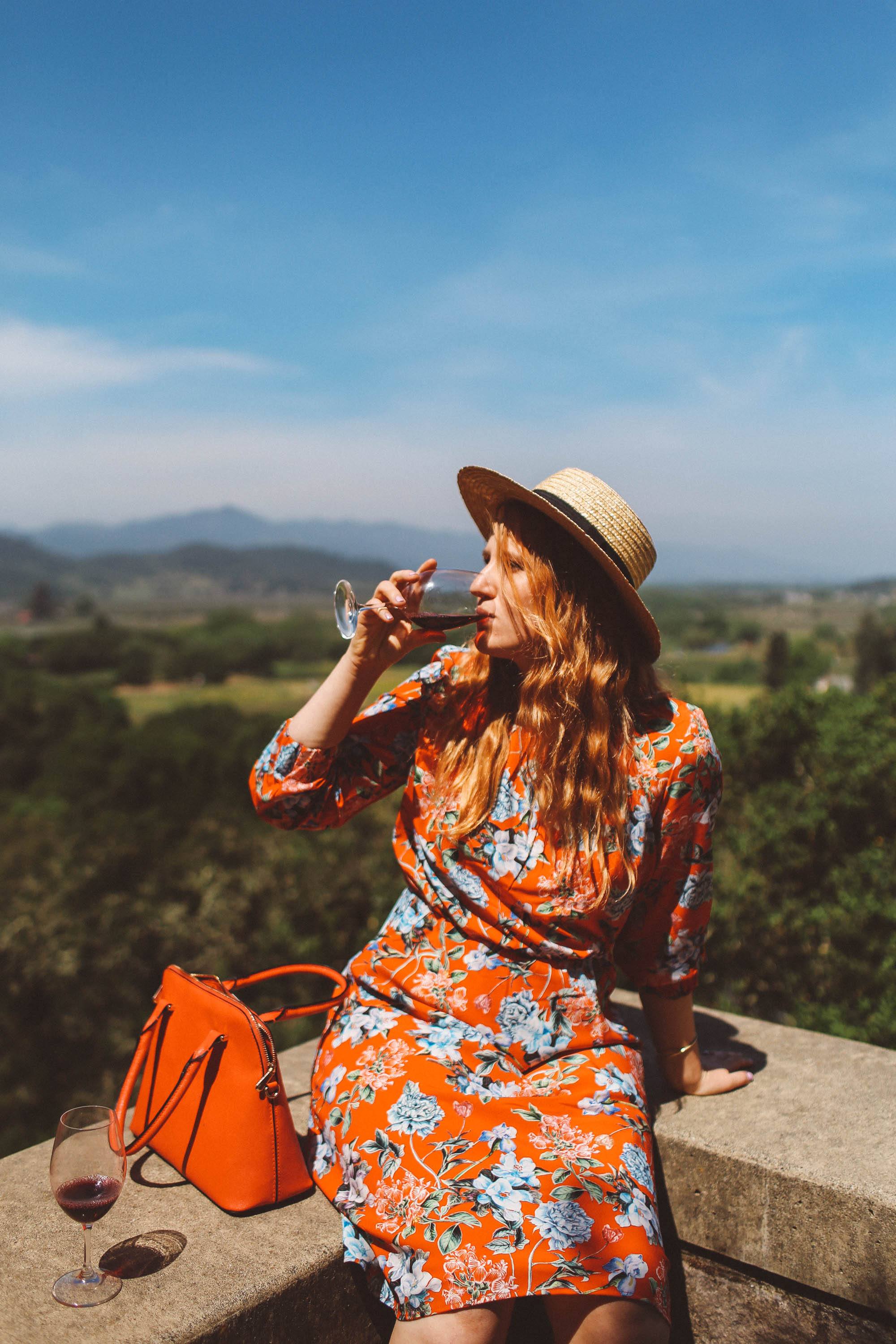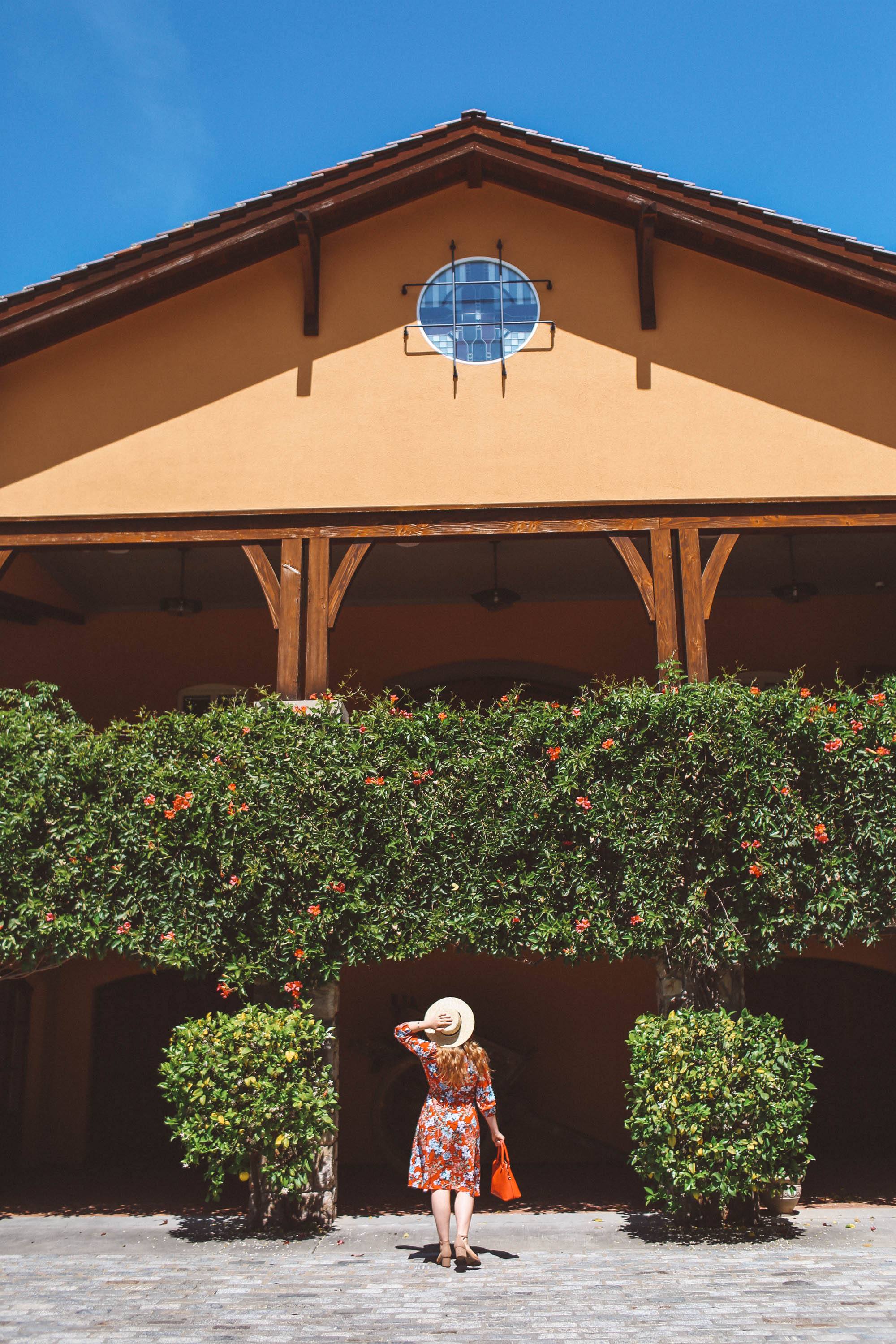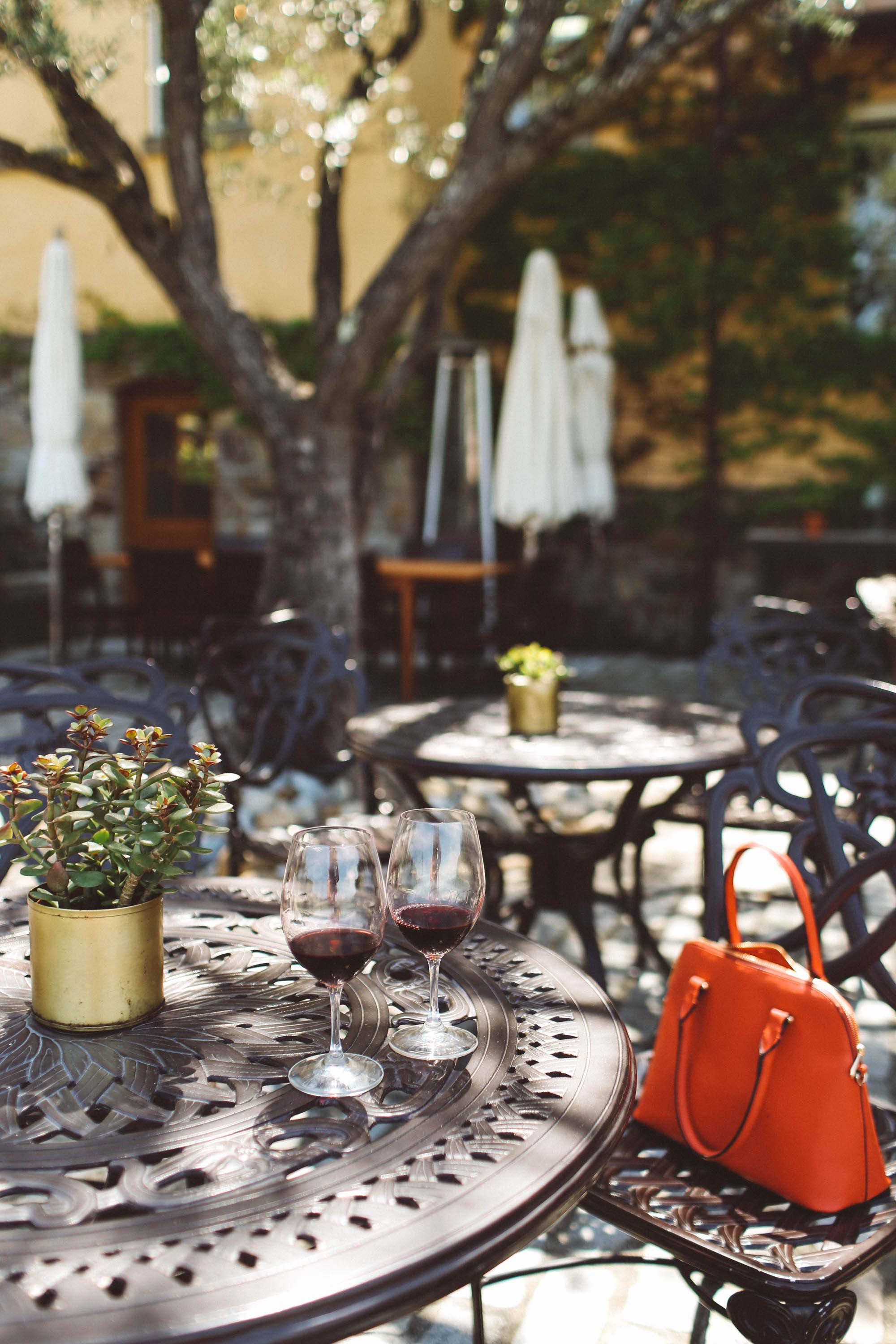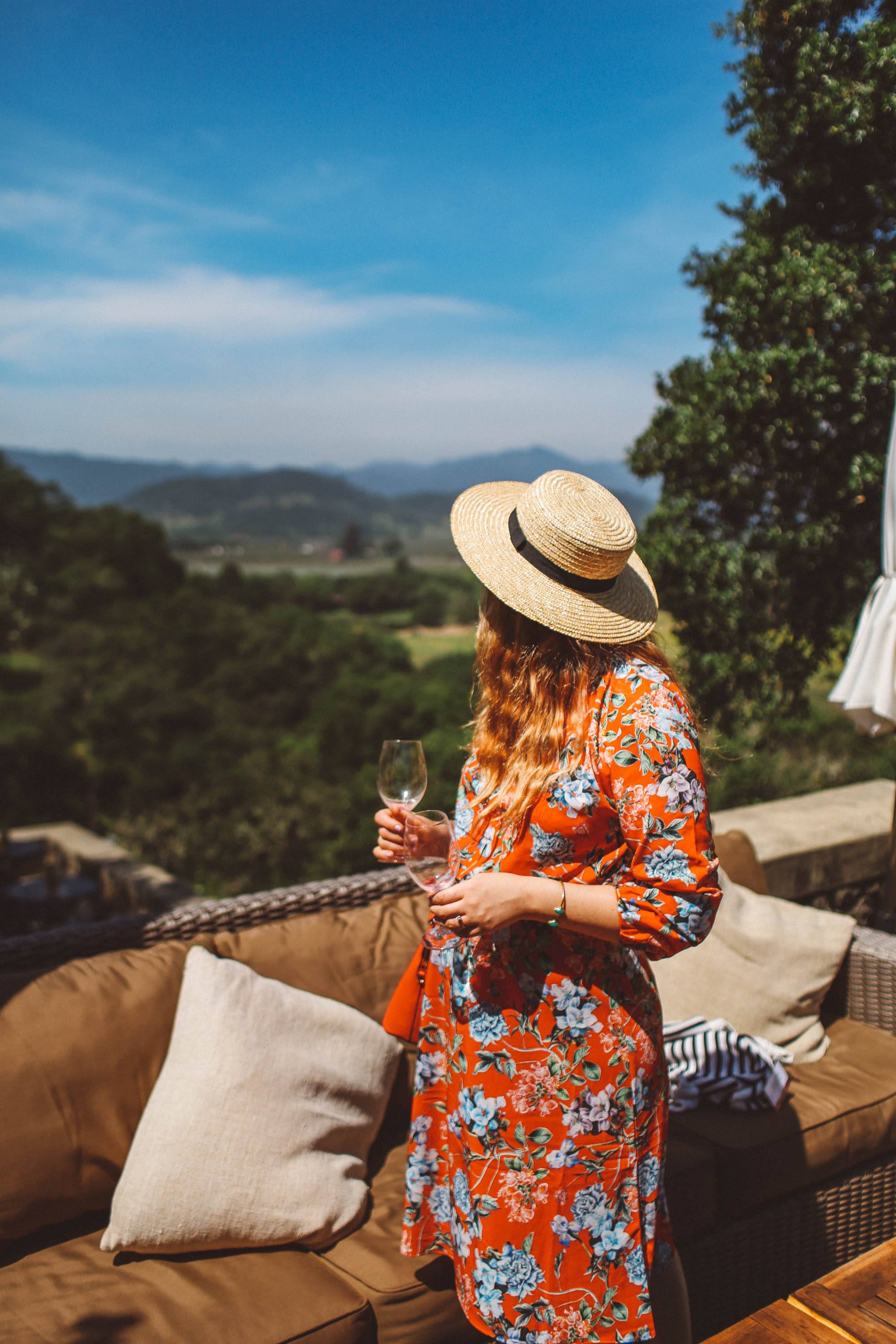 ---
Whitehall Lane
---
The Wine
The Sauv Blanc was a standout wine, with fruity flavors and a refreshing kick for the hot day.
The Tasting Room
The tasting room is along the main road. There is a front tasting room and a small building in the back with open garden space, patio furniture and string lights. Wine Train guests get to see the back rooms and have a tour of the winery.
What Makes It Special
The modern architecture and prime location on the main road make this a unique winery to visit.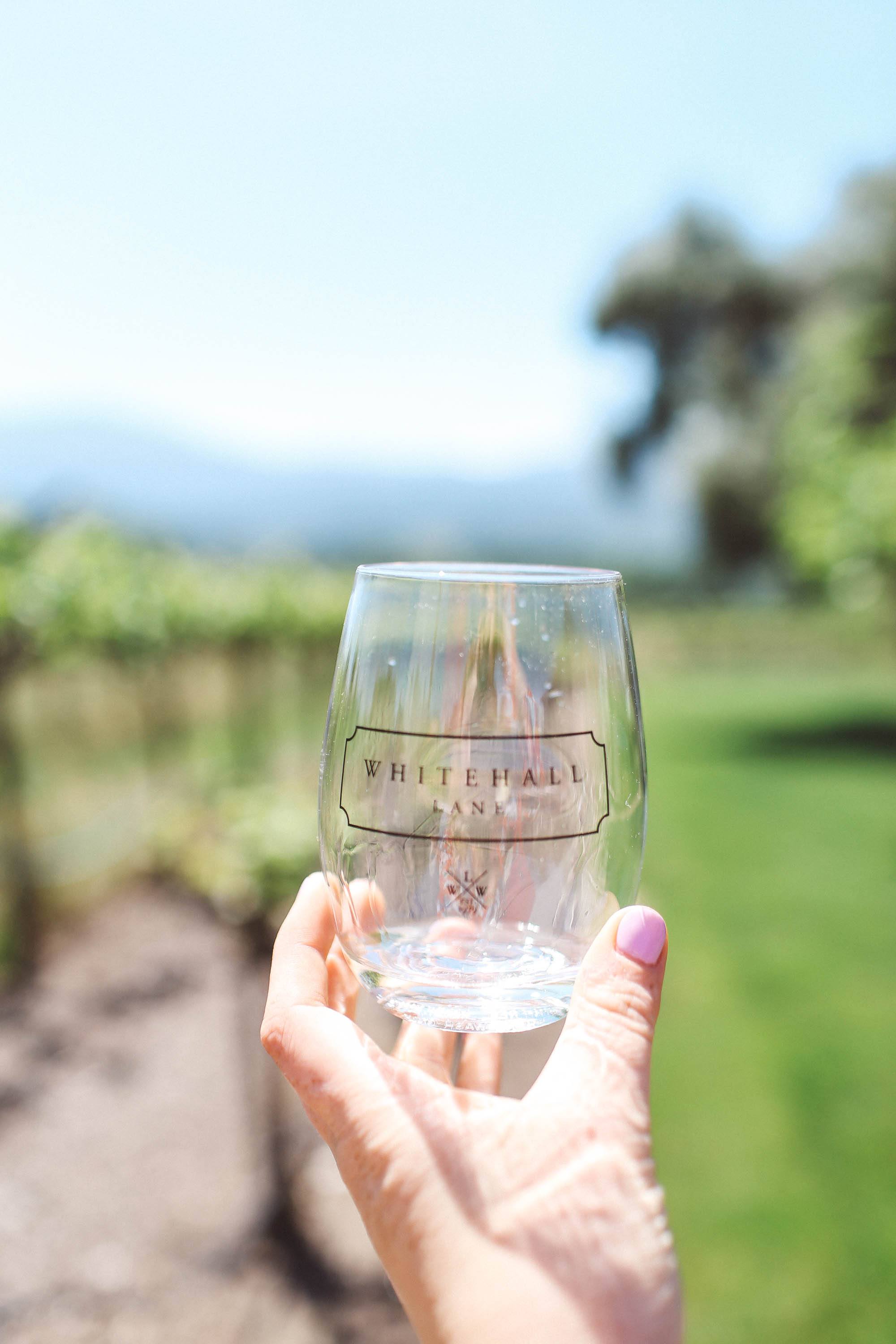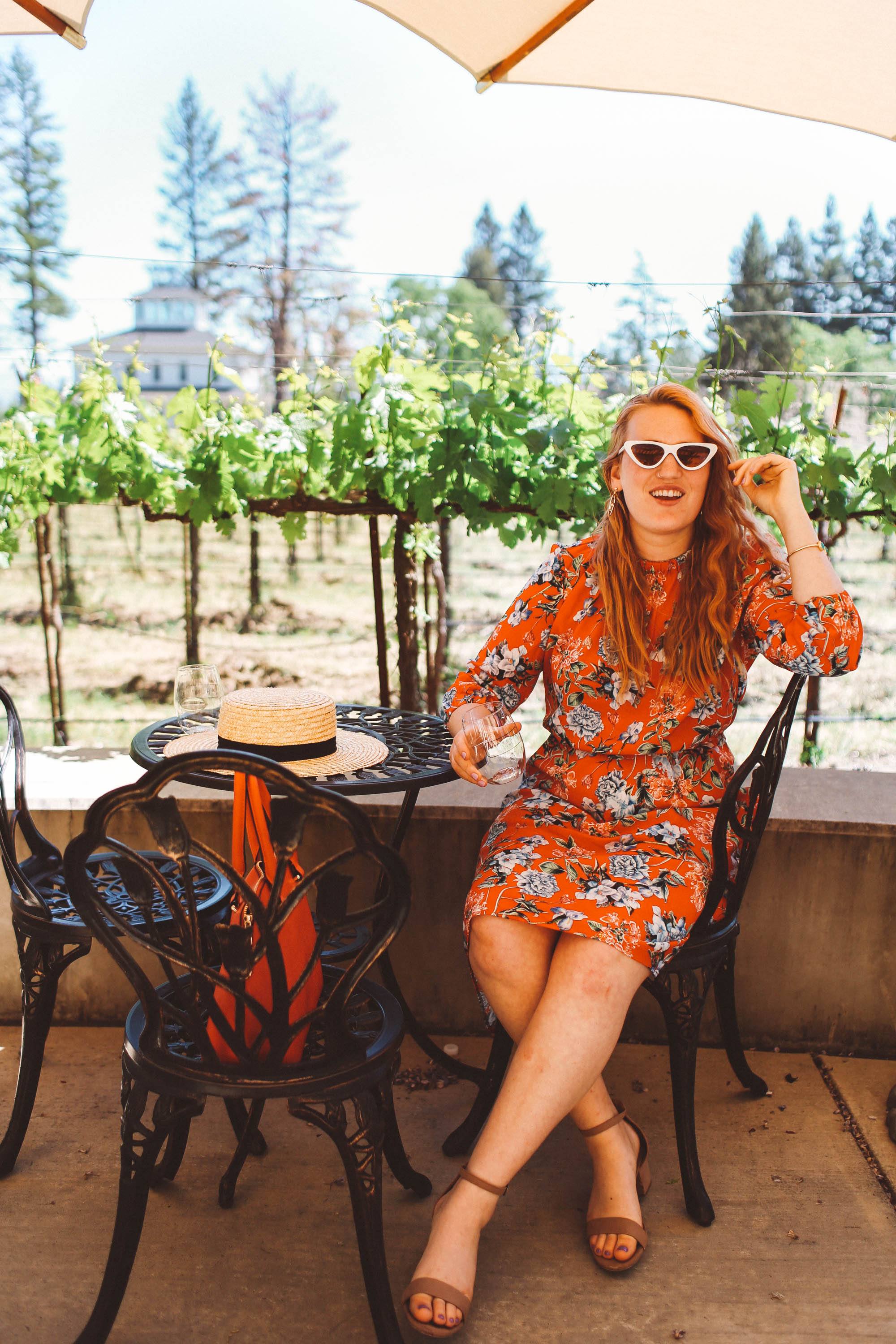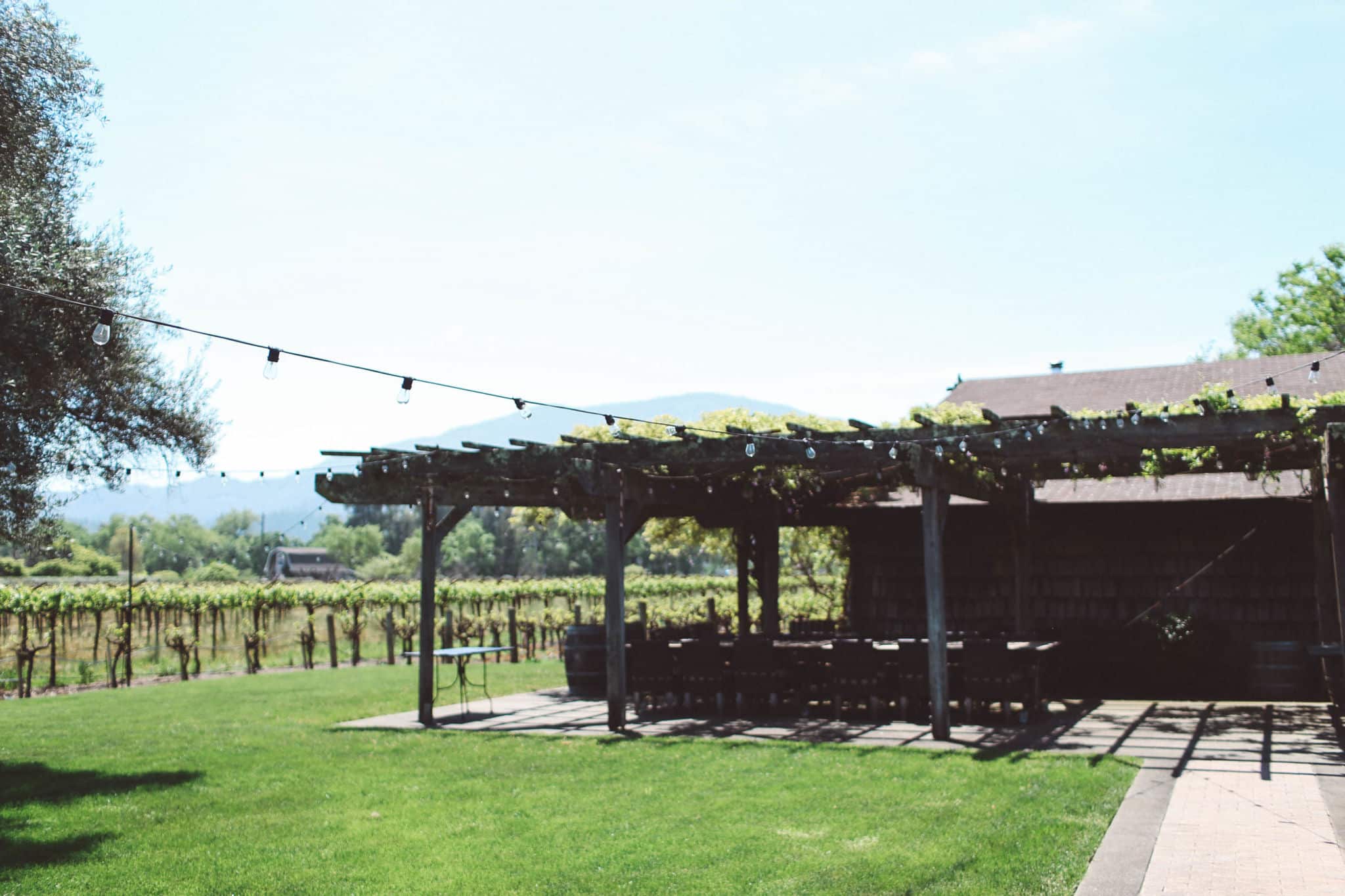 ---
Grgich Hills Estate
---
Have you seen Bottle Shock? That movie is based on Mike Grgich who crafted the 1973 Chateau Montelena Chardonnay which won against French wins in a blind tasting. This event basically put Napa Valley on the wine map, turning it from a small, unknown farming region to a household name.
The Wine
So many great wines can be found here. We liked every single one we tasted, which is actually rare for us. My personal favorite was their Old Vine Zin.
The Tasting Room
The tasting room has a beautiful front patio with string lights, furniture and garden space. While it's on the main road, it's also tucked away enough that you don't notice the passing cars.
What Makes It Special
The history! The winemaker here is the man can helped change the course of California's history. I had no idea this was THE man until this tour took us here, but  I know firmly believe every wine lover has to come to Grgich to soak in the history, along with good wine and good vibes.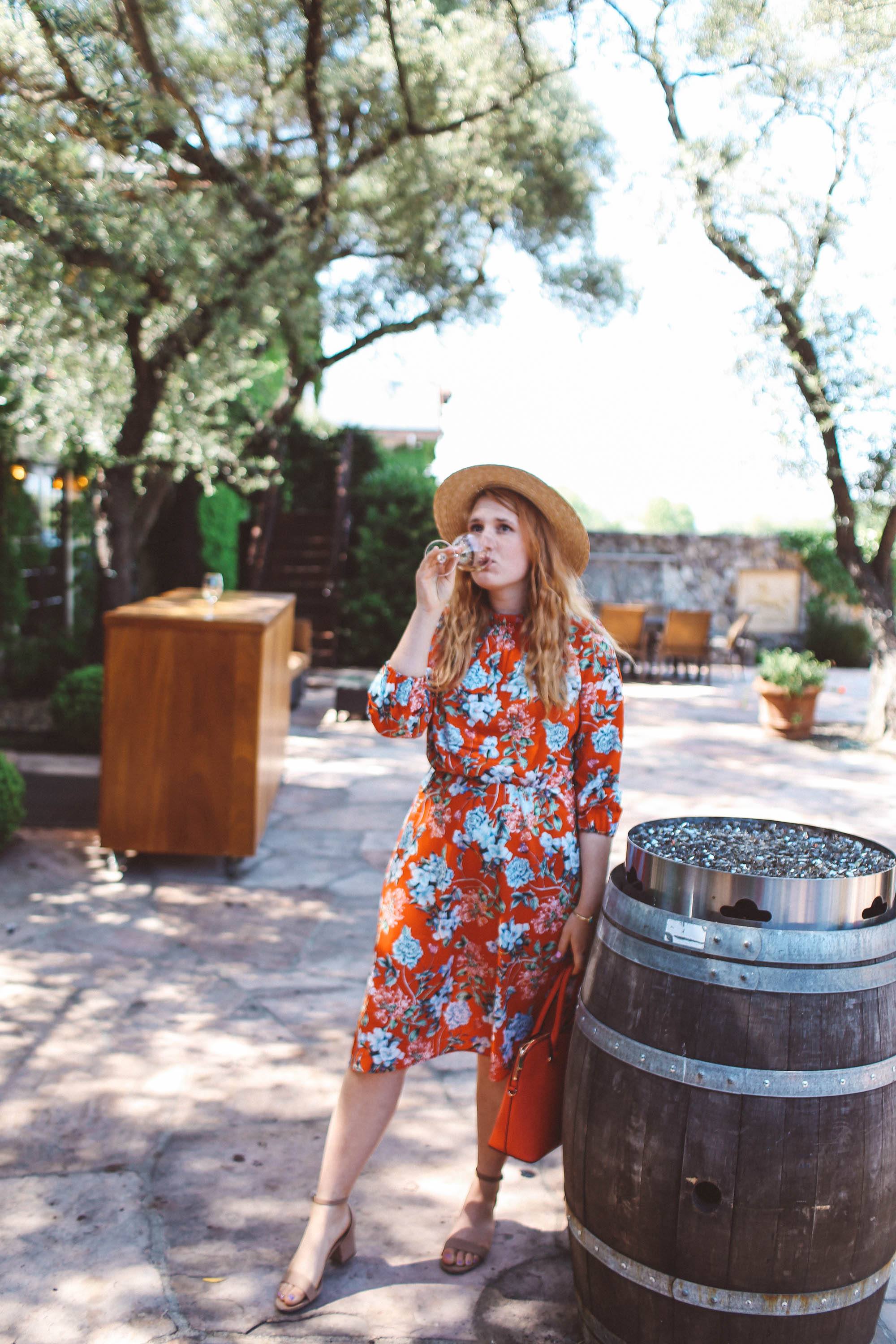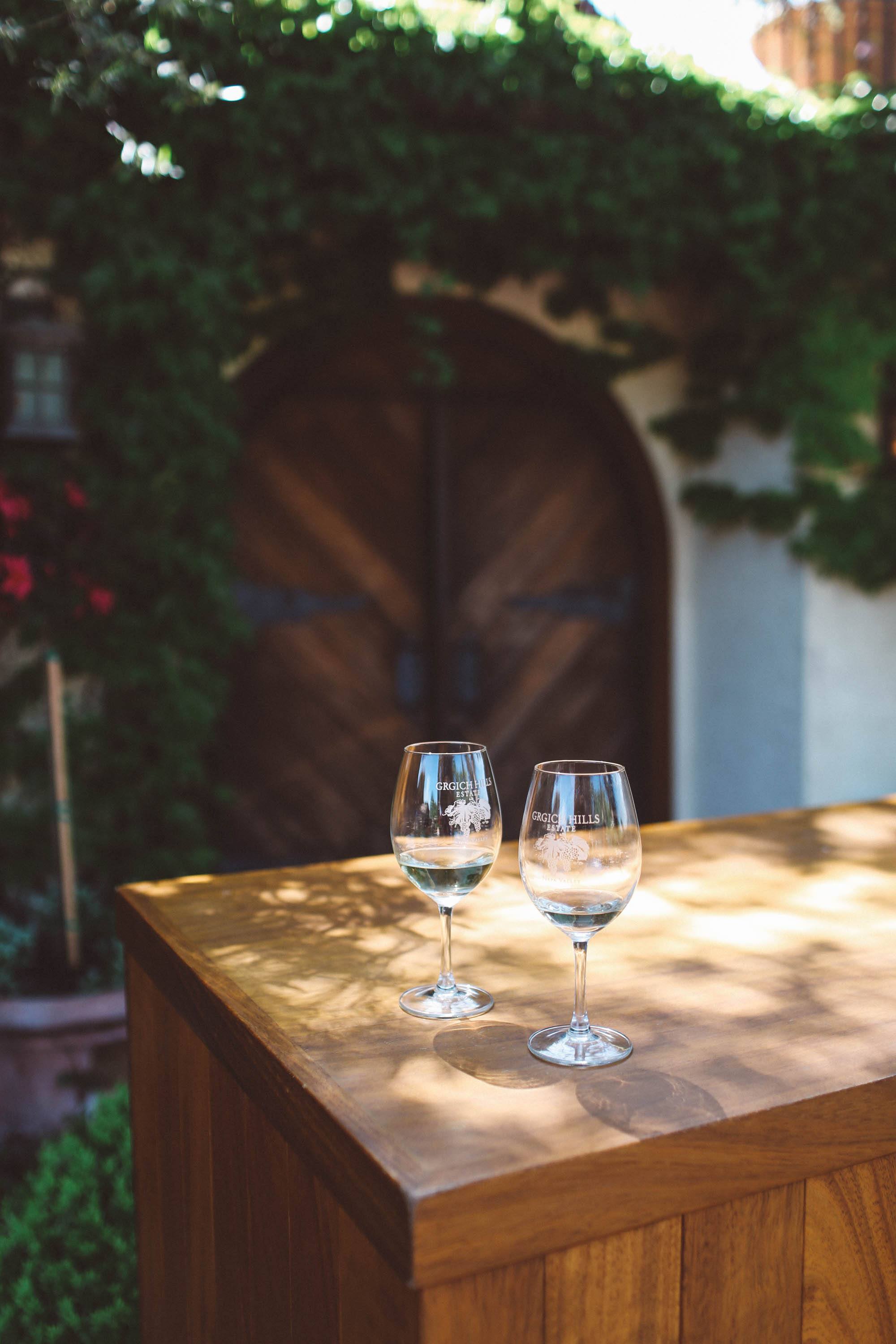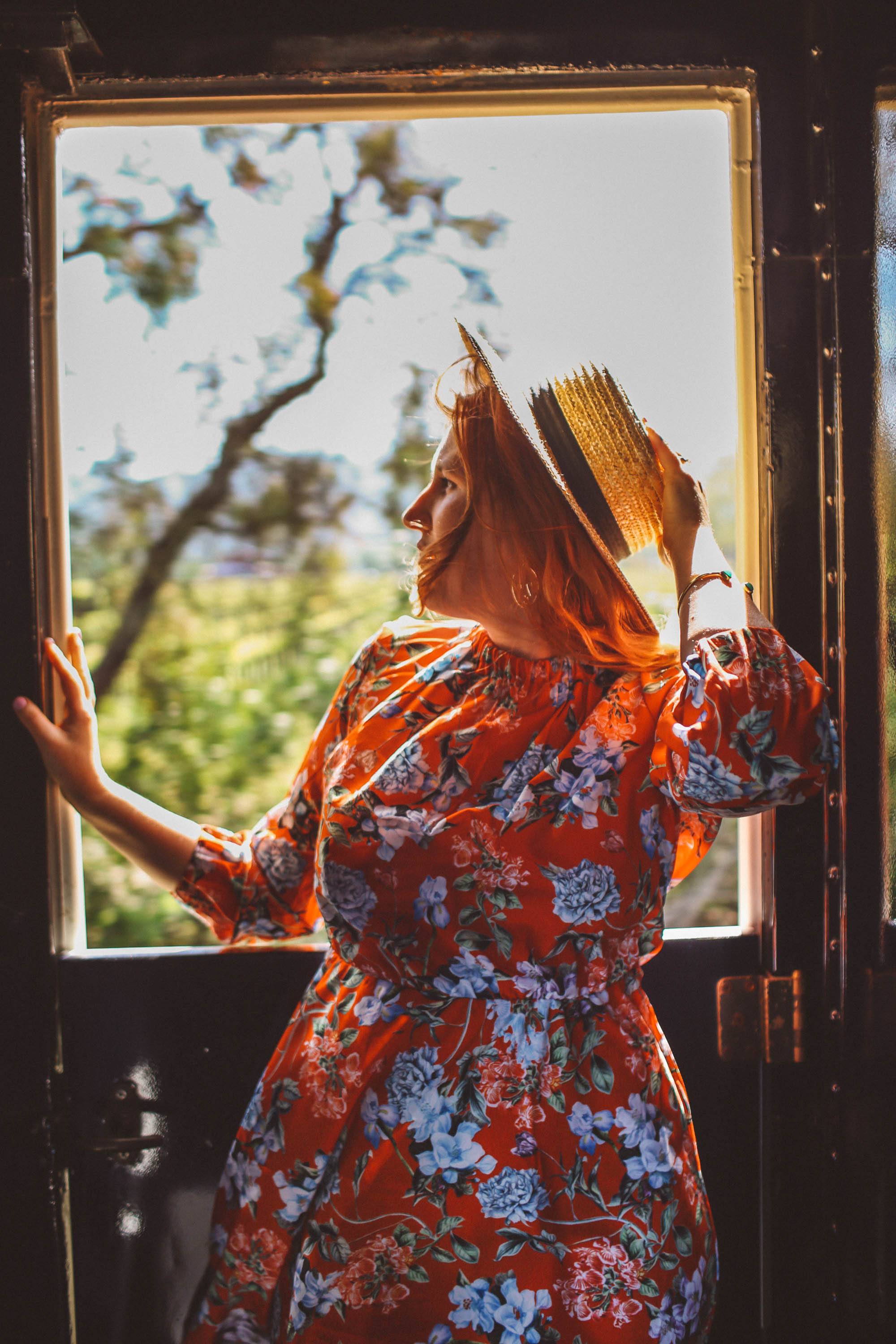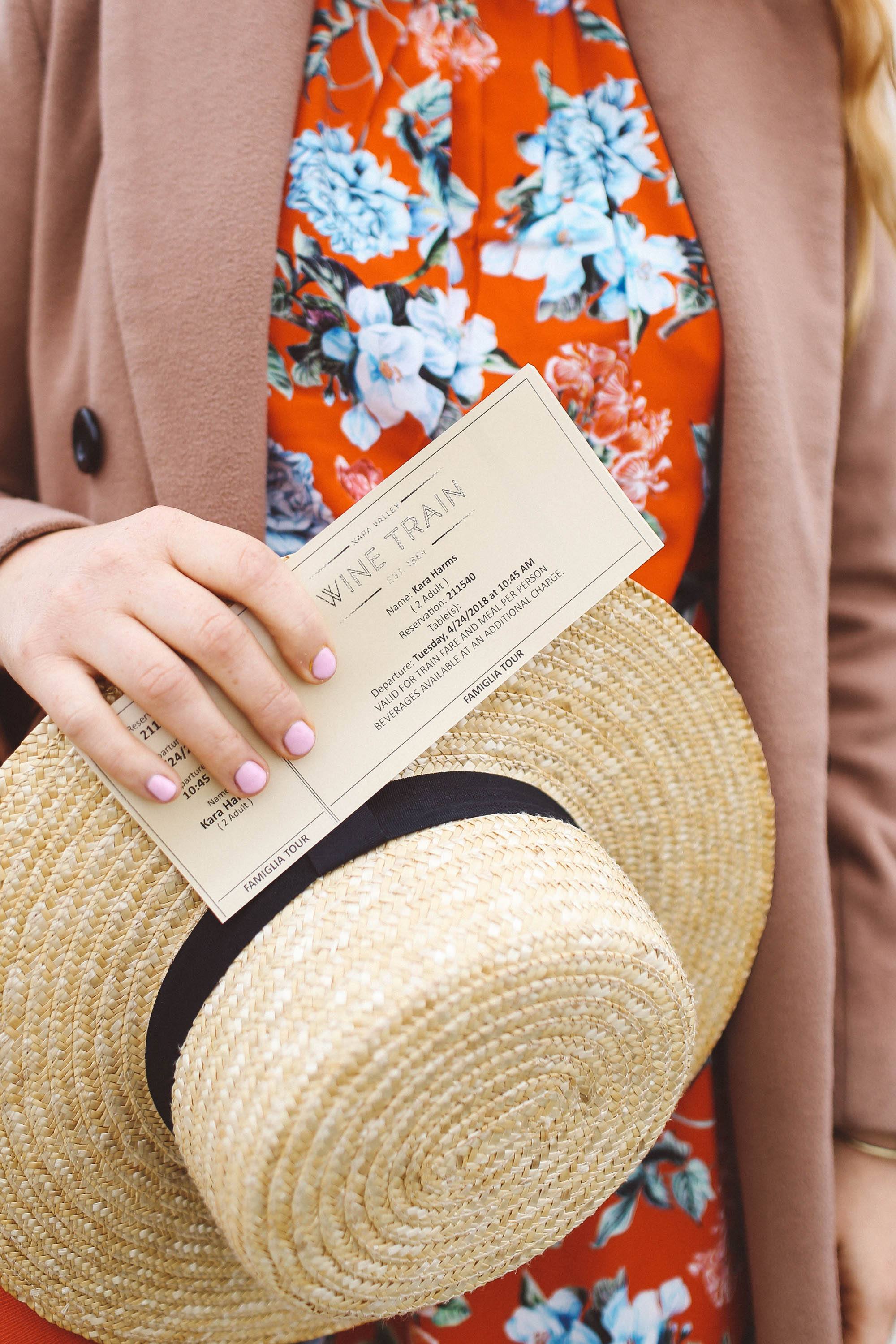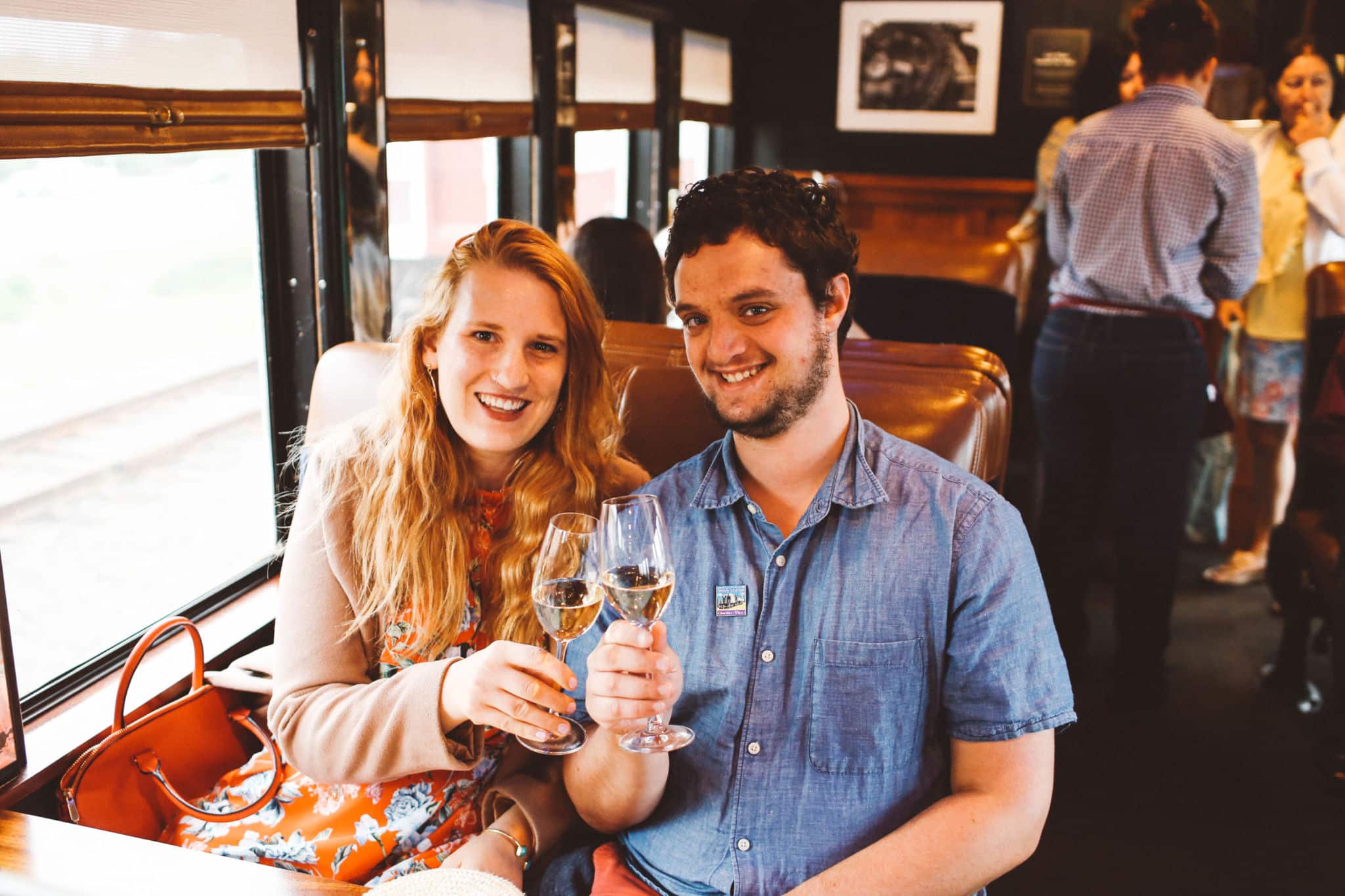 We loved our Wine Train tour for a fresh take on Napa Valley. I hope this review helps you know what to expect from riding the Wine Train. Leave a comment below if you have any questions at all!
Thank you to the Wine Train for hosting us.