If you saw THIS post on Instagram, you know that I struggle to rock shorts. As a curvy gal with a big butt and thighs, it's always hard to find shorts that don't squeeze or ride up (and turn into that dreaded denim diaper!)
Curvy girl problems! But, that's all solved when I discovered that paper bag shorts/skirts/pants are coming into style. Paper bag pieces ride on the idea that you must tie the top of the piece around your waist and there's a lot of fabric up there to have a drawstring bag effect. Basically, that just means paper bag pieces are roomier than other shorts or pants of the same variety and because you tie it around your waist, you can control where they "hit you" on your body. This means that anyone with a little junk in their trunk can actually wear paper bag pants without feeling squeezed and wear them so they highlight their natural shape.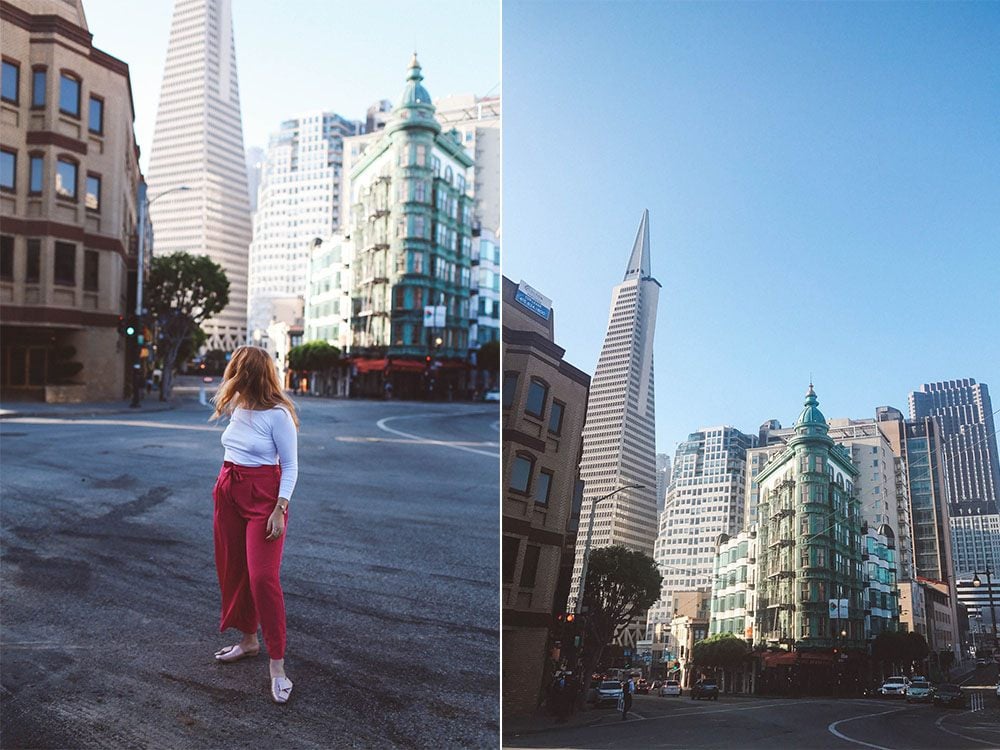 My 12 Favorite Paper Bag Bottoms for Curvy Women
Click on each image to shop it!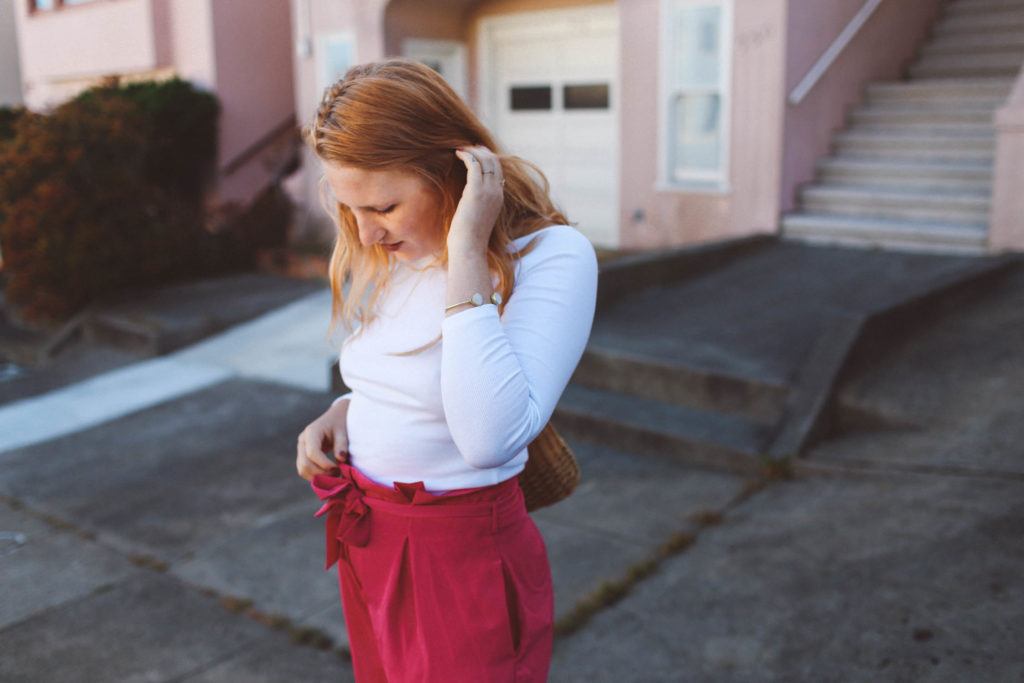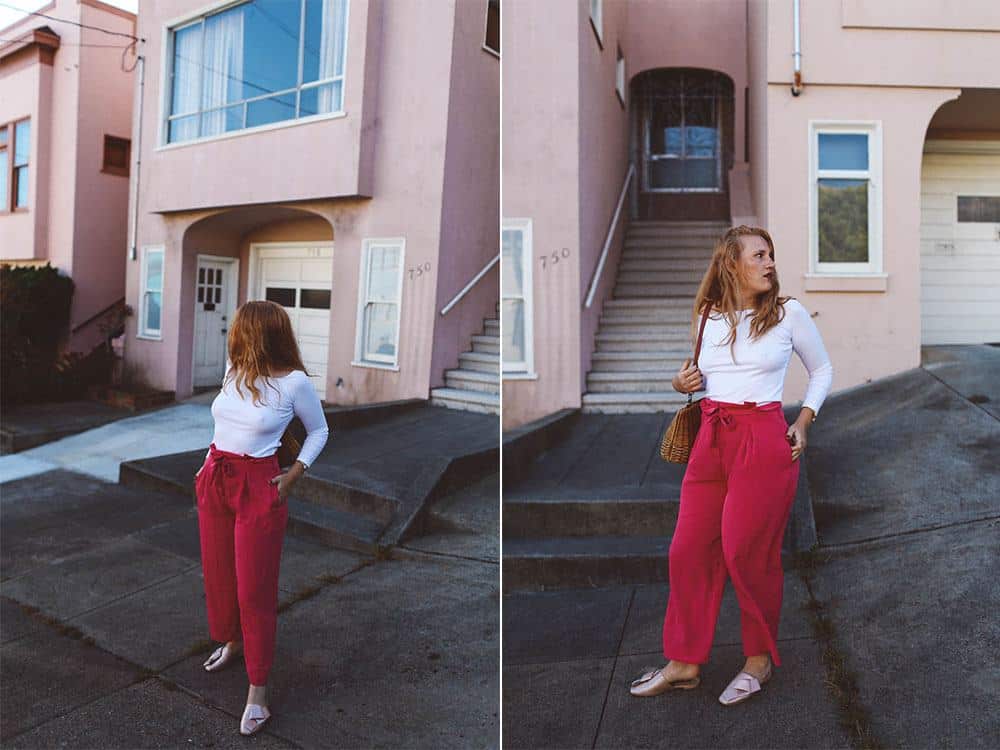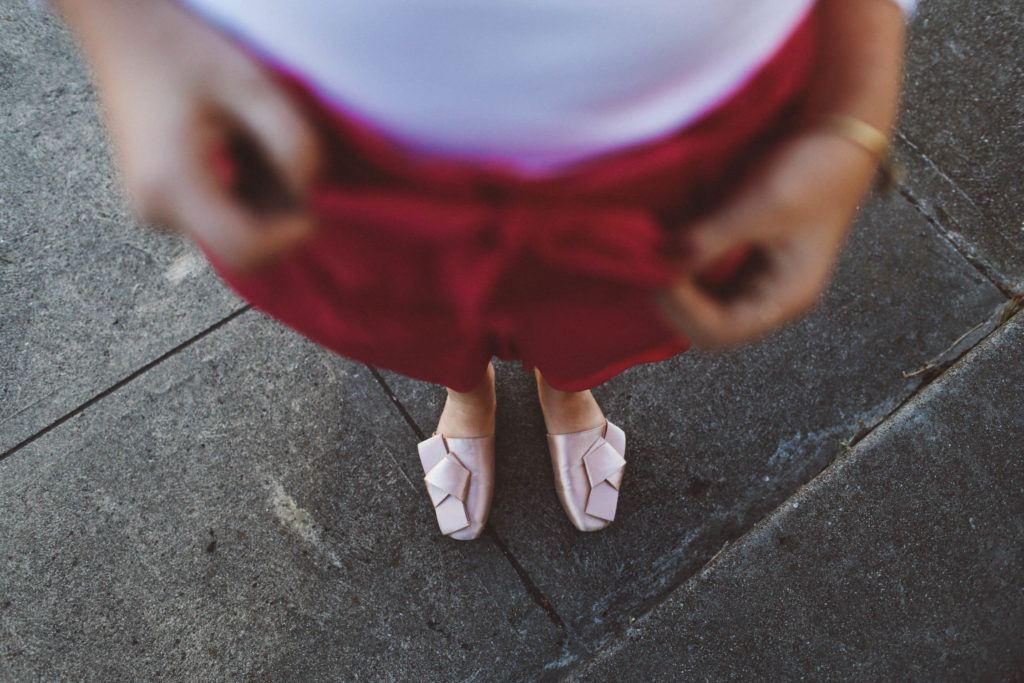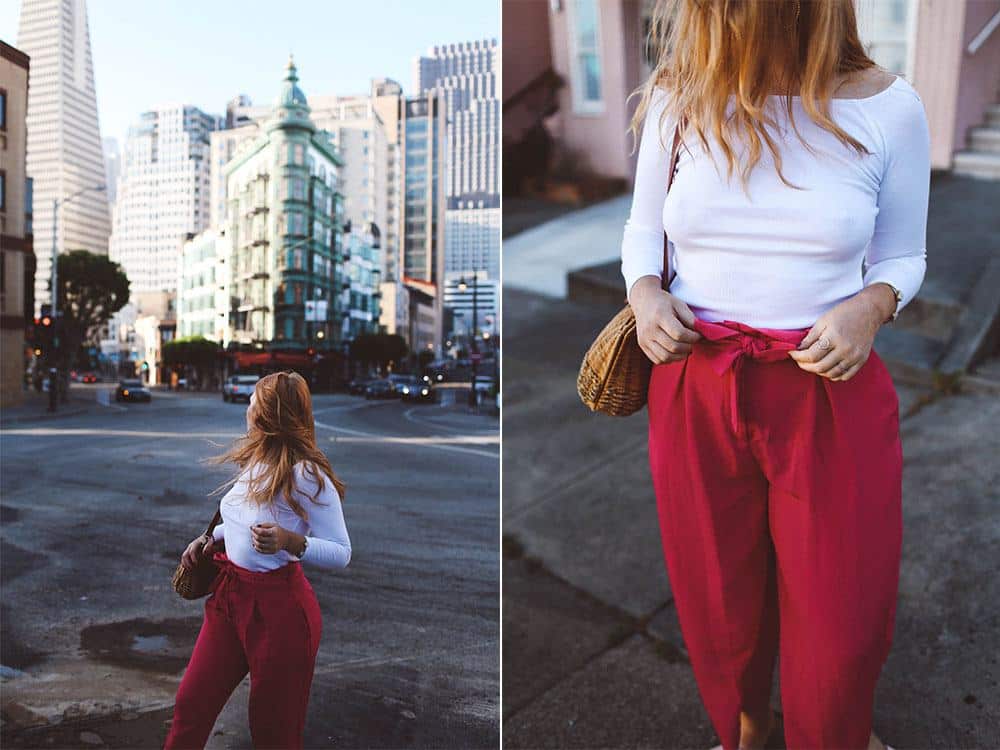 I love these pink paper bag pants from ASOS paired with a tight white crop top and bow tie shoes. It's a fun, easy outfit that's comfy and modern at the same time. Plus, multiple people tell me that I wear these pants better than the model! Curves are beautiful, ladies.
Thankfully, paper bag pieces are coming into style for the fall. I think you'll be seeing them a lot soon. Do you wear paper bag bottoms? Leave a comment below!