Most people don't fully experience New York City even within the years they live there. It's possibly the busiest city in the United States. Maybe even the world.
Still, for the bold one day travel plan, this is the NYC in one day New York itinerary.
This guide is intended for first time visitors, or perhaps those who have done more New York state centric activities such as Ellis Island, Grand Central Terminal or the Statue of Liberty. Those types of sights are lovely, but won't fit in an 8 hour experience.
We're going to be focusing on Manhattan in this particular guide because that is where some of the most iconic landmarks happen to be. Queens, the Bronx, Staten Island (including the iconic Staten Island Ferry), and Brooklyn are fantastic places to peruse when you have more time.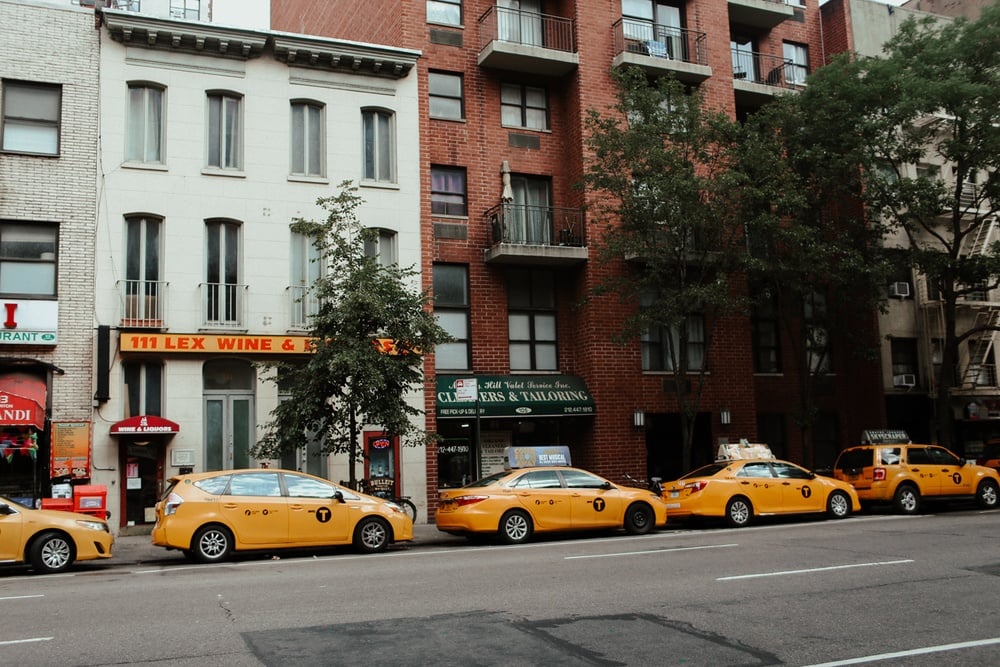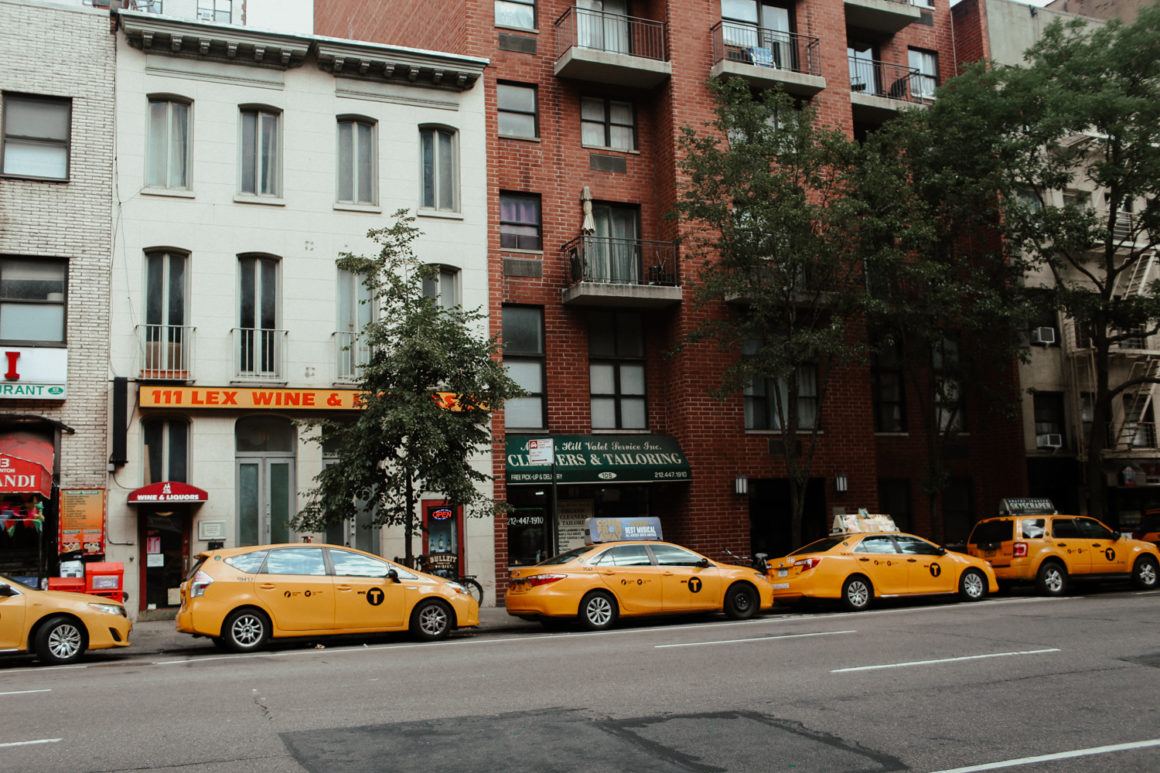 Manhattan At A Glance
I like to think of Manhattan as two strips with Central Park running down the middle. This itinerary will start you off in the center of the strip downtown, then take you up the west side.
You'll cross over Central Park around midday, then head downtown on the east side to wrap up in Brooklyn. Along the way, there are a million sights to see and more places to eat than could possibly be listed.
Whether you're in New York for a couple of days, or just one, there truly is something for everyone in this city. Just make sure you bring your walking shoes!
The Top Do's and Don'ts of Visiting NYC
DOS
Wear a good pair of walking sneakers and pack blister bandaids. New York is one of the most walkable and least driveable cities in the world. Your going to get a ton of steps in, and will want to be comfortable
Bring a fully charged phone. The Apple Maps app is perfect for navigating the subway system, but the worst thing you could do is come with an uncharged phone!
Dress in layers. New York in the summer and early fall is a pressure cooker of heat, but most restaurants and museums come prepared with the coldest air conditioning you've ever felt in your life.
Keep your head up. Things can get a little crazy depending on the area of the city your in (the crowds alone are enough to make your head spin), so make sure you are looking alive and staying with your group
Make restaurant reservations ahead of time. Most restaurants are booked well in advance, and relying on walk-in status can kill you timewise. Sticking to reservations is a key here!
Buy into being a tourist! New Yorkers can be intimidating, but you shouldn't let that stop you from fully reveling in the fun of being a tourist. Buy the I LOVE NYC t-shirt and eat the hotdog from the stand on the corner.
DON'TS
Rely on Ubers or Taxis. They're insanely expensive in New York (think over $30 regardless of how far or short you're going), and usually are slower than just walking or taking the subway.
Forget to eat. You're going to be doing a lot of walking, and the last thing you want is to remember you're hungry halfway through a tour at the Guggenheim. It can be hard to keep track of eating when there's so much to do, but definitely don't do New York on an empty stomach.
Take a horse ride through Central Park. I see this on a lot of NYC travel itineraries, and it should be skipped. Totally overpriced and unfair to the poor horses! Take a walk through Central Park instead.
Bring a large camera. Your phone is more than enough to capture the pictures you want, and the city is so crowded that having a camera around your neck will end up stressing you out.
8 Hours in NYC: A New York City Itinerary
Morning: Start With the Empire State Building
I am going to make an educated guess that your day begins by getting off the train from Newark Airport at Penn Station. For that reason, you should definitely start the trip off at the Empire State Building.
Of all the New York things, this is perhaps the most iconic. It's in every snow globe and on every t-shirt. Make sure to purchase tickets for a historical tour that includes the 82nd story views.
While you're in this area, there are a couple of key walkable places to hit.
The World Trade Center is a couple of avenues away from the Empire State Building. It's less than a twenty minute walk, and is something you should absolutely squeeze into your schedule if you can.
The 9/11 Memorial is somehow equal parts breathtakingly beautiful and a solemn reminder. If you had more than a day in NYC, I would absolutely recommend a visit to the museum. If not, the memorial is top of the list.
While there are many New York public libraries, the New York Public Library location on W 40th Street and Fifth Avenue is super close to the Empire State Building and is well worth a peek in the door.
The design is classic, and the ceiling murals are giving an urban Sistine Chapel. Plus if you have time to step inside to check out the Rose Reading Room, I highly recommend it!
Times Square is within walking distance as well, but this is actually a location I would advise you skip. Maybe I'm a cynic, but I think the only thing Times Square is good for is creating a long lasting migraine.
It's overcrowded, and far too full of tourists who don't know where they are going. Not to say there's anything wrong with being a tourist, there's just no need to hit the most tourist-heavy spot.
Of course, if you're planning to see a Broadway show, Times Square is unavoidable. But on a tight schedule, a Broadway experience shouldn't necessarily be top of the NYC bucket list either.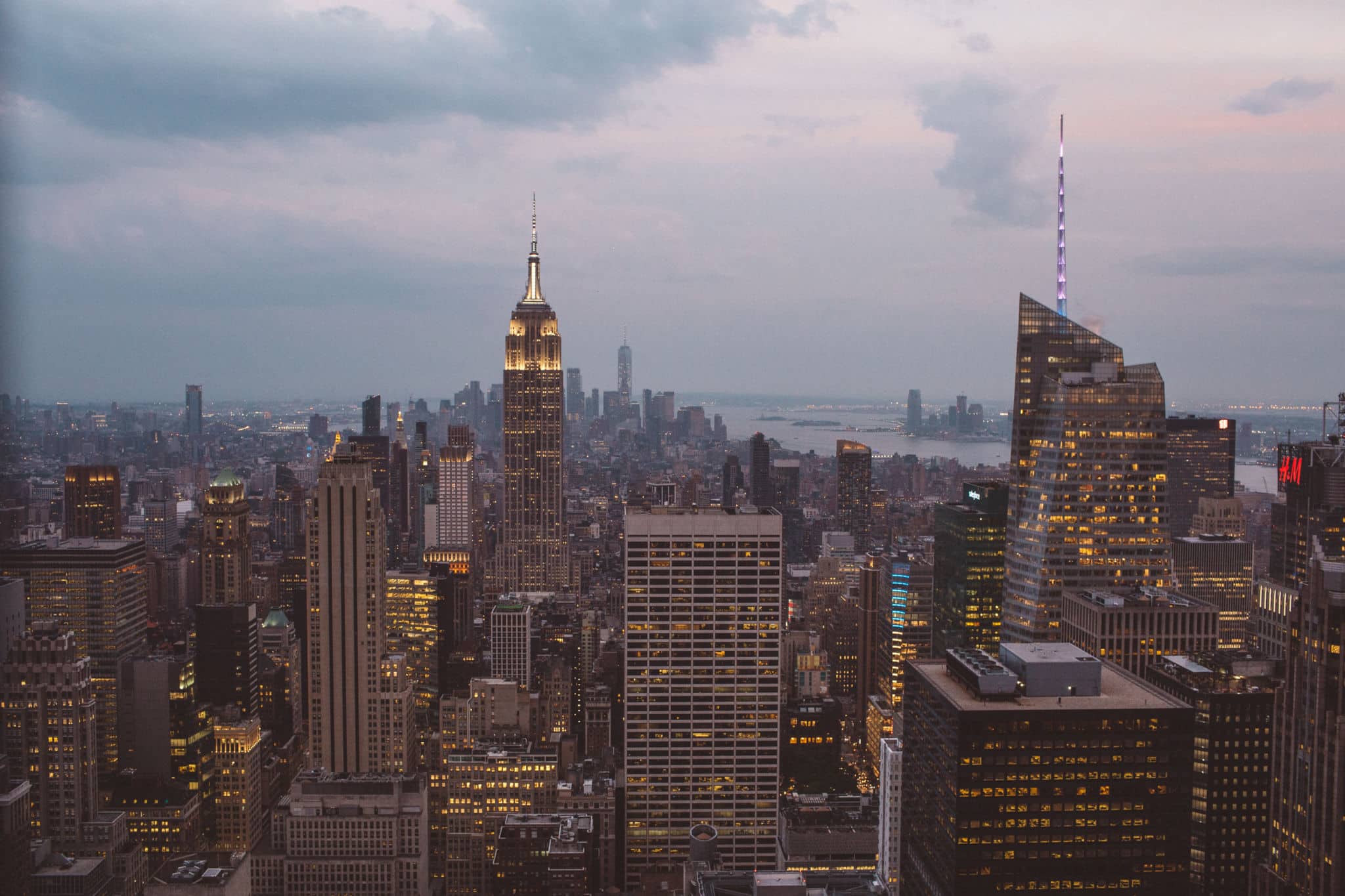 Most New Yorkers avoid Times Square with a passion, and I suggest you do as they do to make the most of your 8 hours in New York.
Mid-Morning: Rockefeller Center & Columbus Circle
Instead of Times Square, take the B train from the Penn Station subway up to Rockefeller Plaza! This will give you the same fun touristy New York City feel with about half of the crowd.
Rockefeller Plaza is home to 30 Rockefeller (where Saturday Night Live is filmed), the Today Show, as well as Radio City Music Hall.
It's an entertainment mecca, and you can usually catch them filming The Today Show if you show up early enough.
With all the walking you're going to be doing, this is the perfect time to stop for some food. For something light, I suggest Maman. It's one of my favorite cafés. The pastries are delicious, but I always opt for an oat milk latte.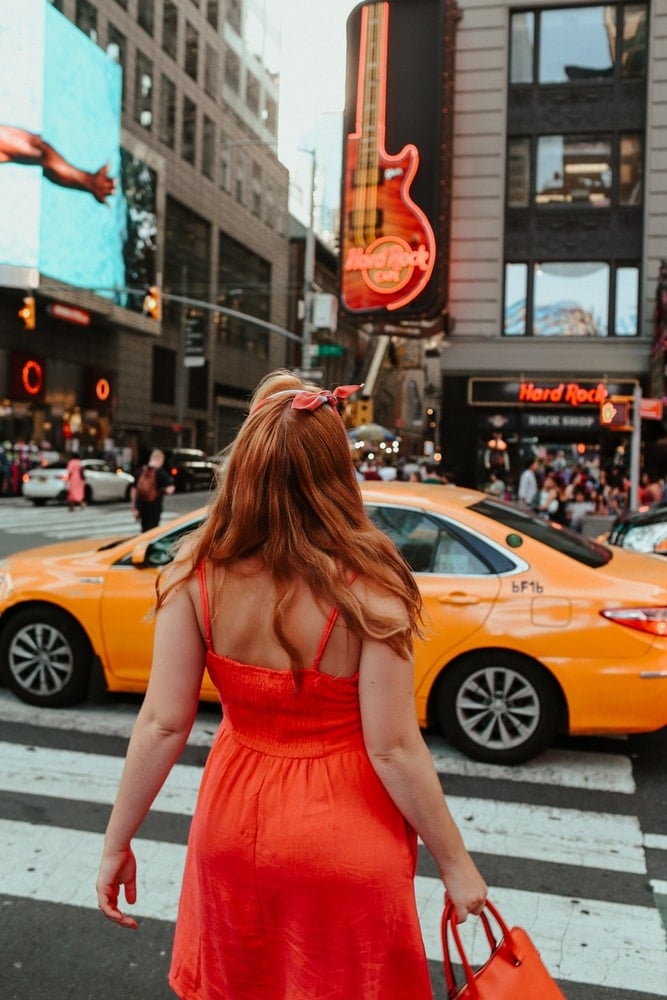 For something a little heavier, the Rainbow Room is a multi-option spot that is literally right in the 30 Rock Building. The view is unbelievable, too.
I love Columbus Circle. It feels like quintessential New York to me– it's got Central Park views, skyscrapers, hot dog stands, shopping, and so many food options.
To get here from Rockefeller Plaza, I suggest walking. It's only about a mile, and you'll get a good feel for the midtown area of Manhattan on your way up. If you'd rather take the subway, you can grab either the B or the D uptown from the Rockefeller Center station.
Once you get to Columbus Circle, I suggest you get in line at Magnolia Bakery. There are a couple different locations, but I appreciate this particular one for the park views!
Milk Bar's Upper West Side location is close by as well. On a hot day, the cereal ice cream is absolute perfection.
One of my favorite parts of Columbus Circle is the mall. They have some iconic statues and views. Take a look in, but definitely don't stay for too long before hopping back on the train for your next stop.
Late Morning: Upper West Side
Take the 1 train uptown from Columbus Circle to the 79th Street stop. The Upper West Side is like the cooler, chiller sister of the famously bougie Upper East Side. This is a good place to catch your breath before heading back into the jungle.
One of my favorite New York spots is Zabar's. They're known for some of the best deli meats, sandwiches, black & white cookies, and of course bagels in the city. Plus they've been around forever. It's practically a historic landmark!
I wouldn't normally recommend a museum on a schedule this tight, but the Natural Museum of History is something I will always plug no matter what. There is no museum quite like it in the world, so if you have the time to stop by, it's worth the two hours.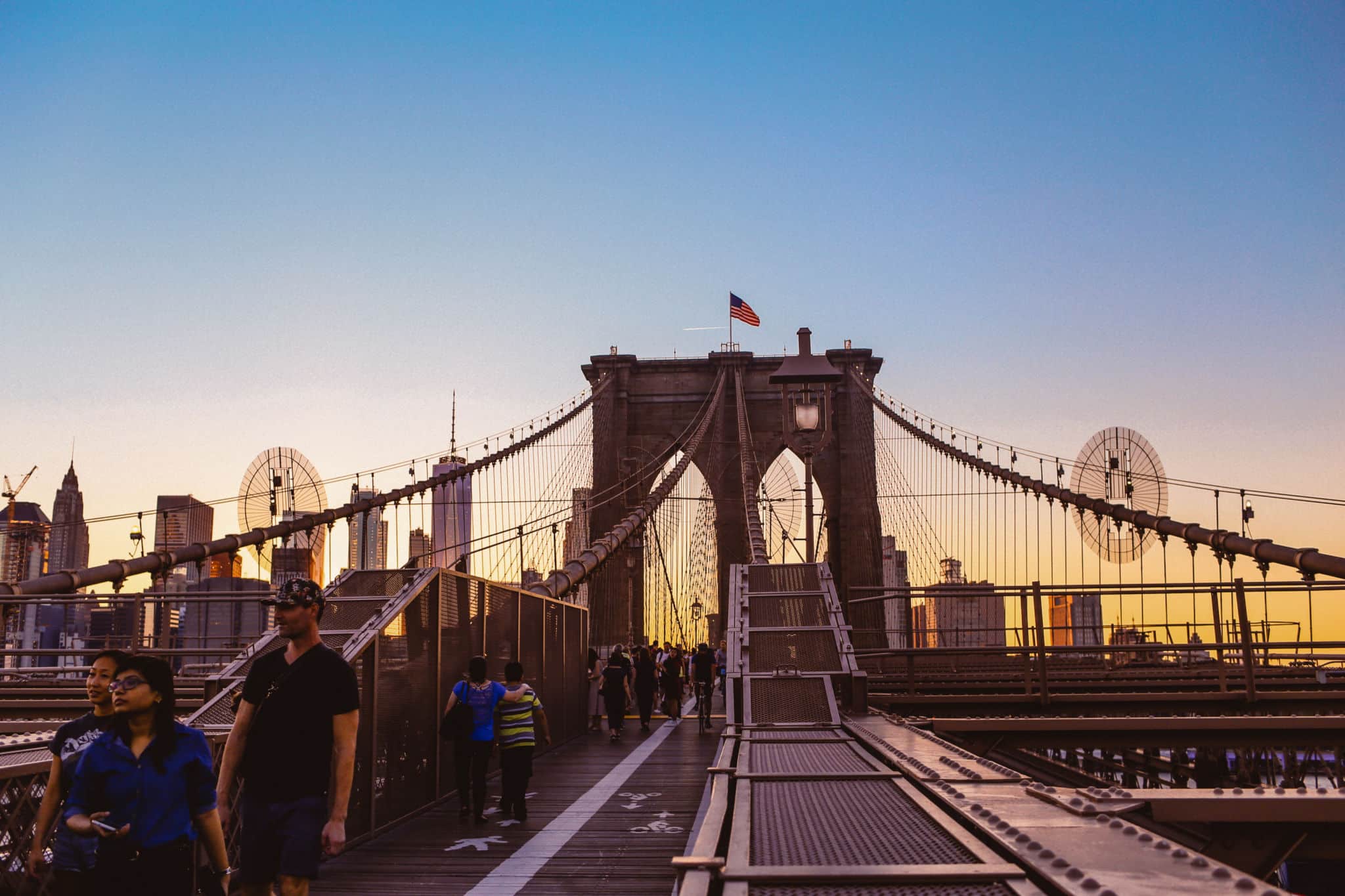 Once you head out of the museum, walk across Central Park to the east side. This area of the park crosses the famous Shakespeare Garden, Belvedere Castle, and exits near the Metropolitan Museum of Art.
Afternoon: Upper East Side
By the afternoon, it's time to explore the East Side.
If you've crossed over across the park from the Natural History Museum entrance, then you are officially on the Upper East Side. A lá Gossip Girl and Nanny Diaries.
The Upper East Side is massive, and stretches for multiple miles down the East Side. Some key neighborhoods include Lenox Hill, Carnegie Hill, and Yorkville.
My personal favorite area is Madison Ave. If you start walking down the ave starting around East 86th Street, you will be blown away by some of the best shopping in the world.
I mostly window shop (a lot of the stores are brand names that are well outside my price range), but nothing makes me feel more New York than stepping into the Chanel Store on Madison Ave (corner of Madison Ave and East 64th if you, like me, are a wishful window shopper).
Besides coveting every designer label one could think of, the Upper East is known for its delicious food and drink options. Very chic, too.
The East Pole is one of my personal favorites for an early lunch/cocktail situation. Key & Heels is probably the coolest (and best hidden) speakeasies you can find, and if bottomless brunch is your vibe, Siena can't be missed.
If you're looking for more of a quick bite, my family has been coming to EJ's Luncheonette basically my entire life. I was born in Lenox Hill Hospital, which is less than half a mile away.
Mid-Afternoon: Gramercy
Once you're done living out your Serena van der Woodsen dream on the Upper East Side, you'll want to skip past the East Midtown area and head straight for Gramercy.
Depending where you are on the Upper East, you'll want to take either the Q or the 6 downtown.
Grammercy is one of the cutest neighborhoods in all of New York City. It's extremely walkable, and has a European cobblestone vibe.
This neighborhood is famous for its architecture and historic parks. It's more of a walk-around, and do as the New Yorkers do.
I suggest visiting Madison Square Park and Gramercy Park. Both are extremely beautiful– good for walking around or even biking through.
If you make it to Madison Square Park, the Flatiron Building is right next door. The Flatiron is one of the most recognizable buildings in NYC. The Flatiron Plaza has tons of picnic tables to sit at to gaze at the building, and usually some small bites available right there.
Irving Farm Coffee Roasters is a good mid-afternoon pick me up too. The Belgian Waffle is a must, too.
Late Afternoon: Gramercy
The East Village is close to Gramercy/the Flatiron District. It's about a mile walk, or a quick two stops on the R or W heading downtown.
This area of NYC is known for being trendy, young, and vibey. Spending time window shopping or popping into cafés is a great use of time here.
For a more specific NYC itinerary, (it is only one day in New York, after all) do not leave the East Village without visiting McSorley's. It's one of the oldest pubs in the city, and by far the most famous.
They haven't changed much since opening in 1854. There are only two drink options– light beer, or dark beer (I'm dead serious). Beers cost $4 all day everyday, and you can't leave without checking it out.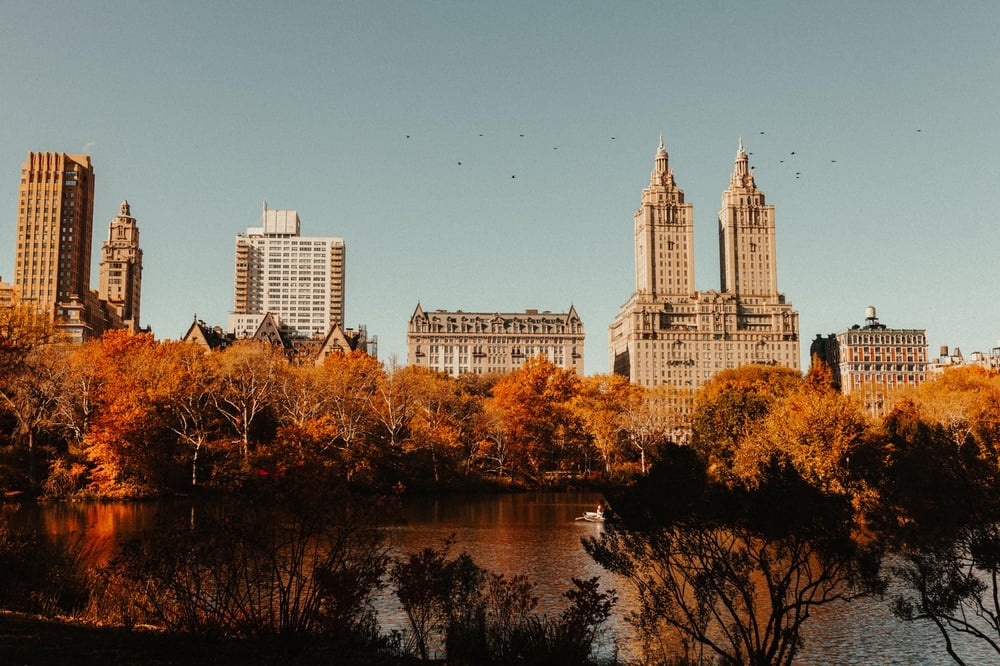 After a few beers, be sure to walk over to Washington Square Park. The arch is a perfect photo op for your NYC insta moment, and the fountain is the perfect place to rest your feet before hitting the next spot.
If you have time, The Tenement Museum is an extremely unique stop. Similar to the Natural History Museum, it is just something you can only find in New York. Plus, it's a fantastic history lesson.
Bonus Early Evening: Soho & TriBeca
By evening, I am guessing your feet will be tired and your mind numb from all the subways and street names. We'll stick to just two neighborhoods, both of which there's tons to do in.
If you have extra time to hit SoHo or TriBeCa, I highly recommend both (Balthazar's in SoHo is a New York favorite). Both are excellent for walking around and perusing different shops, but if you don't have time, you certainly have not messed up.
Chinatown and Little Italy are downtown near SoHo, and are excellent additions to your list, should you have the time. Both have excellent hole-in-the-wall restaurants and plenty of shopping.
Still, I'm going to suggest you skip the teensy visits to both.
Keeping to your tight city itinerary, I suggest the trip end a little further downtown.
Evening: Financial District
From the East Village, take the downtown 6 train to get to the Financial District. This is one of the stranger neighborhoods in New York, as unlike most other areas, it does not operate on a grid system.
It's kind of cool, though. I always feel like I've crossed the border into another city.
FiDi has a couple of key stops to hit. The New York Stock Exchange on Wall Street is likely the most important.
I suggest saving these till nighttime so it's less crowded– nothing more intimidating than trying to navigate through finance bros at 5PM. Save this for a little later in the evening.
The New York Stock Exchange is no longer open to visitors, but you'll still want to check it out. The Charging Bull Statue nearby is a key photo op, and the Federal Reserve Bank nearby is open for tours of the building as well as its famous gold vault.
You should take a little time to rest your feet and get a sitdown dinner in FiDi. Lil Chef Mama has some of the best Thai food in the entire city.
For something a little higher end, head for Le Gratin. This French cuisine restaurant is known for fancy cocktails and moules frites. Don't skimp on either!
Late Evening: Brooklyn Bridge Park
From the FiDi, your last stop before the airport should be the Brooklyn Bridge Park. It's a very quick ride on the C train away, and you can't visit New York City without at least a couple of hours spent in Brooklyn.
The Brooklyn Bridge Park has a couple of different pier options. They're all fairly similar, but with one common goal in mind: watching the sunset over Manhattan. This is the perfect cap to your packed day.
There are restaurants along the piers as well as outdoor movie nights depending on the time of year you visit. Check the calendar on their website to see if anything cool lines up with your visit!
It is hard to do any city in one day, but perhaps especially New York City. It's hard to do it in multiple years.
Still, this itinerary is chocked full of some of the best neighborhoods and things to see along the way. If you walk or take the subway, you'll be getting the full New Yorker experience, too.
One of the most important parts of any New York visit is to let your eyes lead you. If you see something along the way that looks appealing, don't be afraid to stray from the itinerary a bit and stop in. There are way too many hidden gems to get every single one on the list.
Hope you got what you needed for your one day NYC itinerary! Enjoy the city, be safe, and always wear sneakers when tramping about NYC!