I knew Sedona was going to be beautiful, but I didn't realize just how beautiful. Tucked away in the heart of Red Rock country, Sedona is a sleepy yet charming town with a strong focus on the spiritual. While a bit touristy feeling, people from all over the world flock to Sedona to get in touch with nature and find spiritual healing.
This is because of the many vortexes dotted around Sedona – places where energy is more intense and thus offering a gateway for people to find some healing. And yes – I totally played along with it.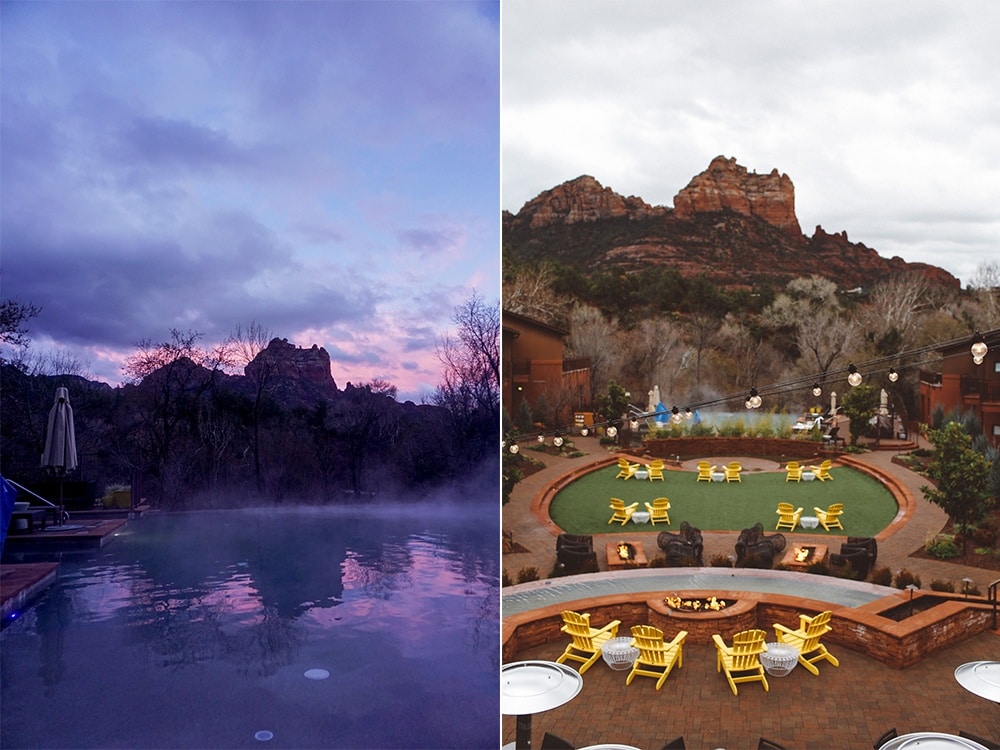 While looking for hotels, it seems like most of them offer views of one red rock or another, so what made the Amara stand out to us what the fun courtyard and the fact we really enjoy hotels that are part of the Kimpton family.
I stayed in a Kimpton hotel in Portland and loved the fun decor, nice staff and free wine/beer happy hours. The Amara was no different. From free valet parking to happy hour to their amazingly charming courtyard complete with firepits, lawn games, and a heated pool, we loved our stay here.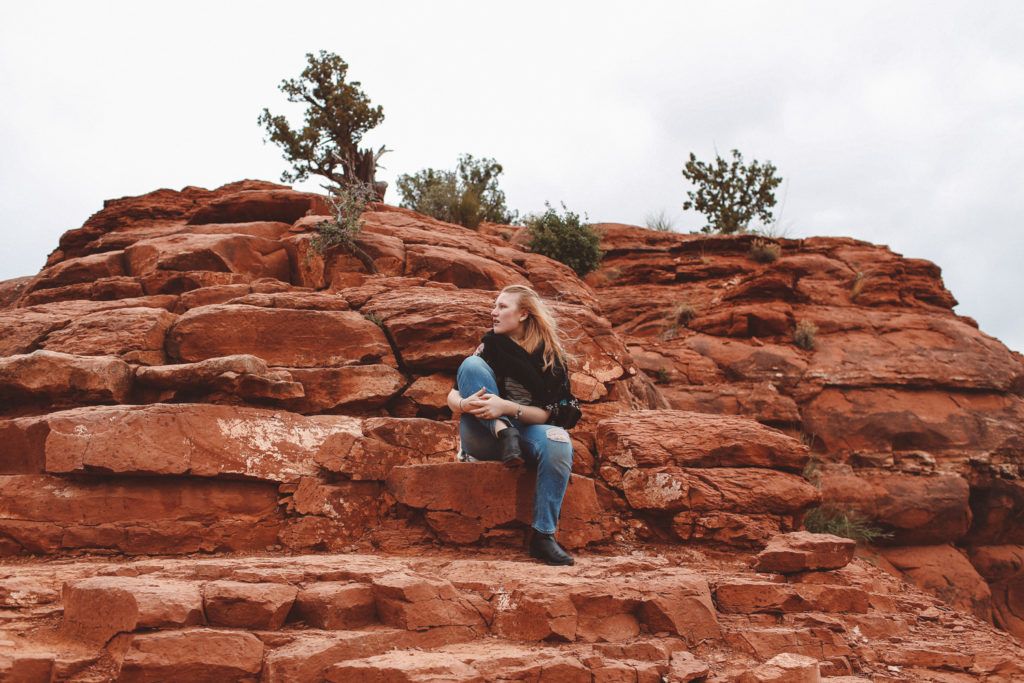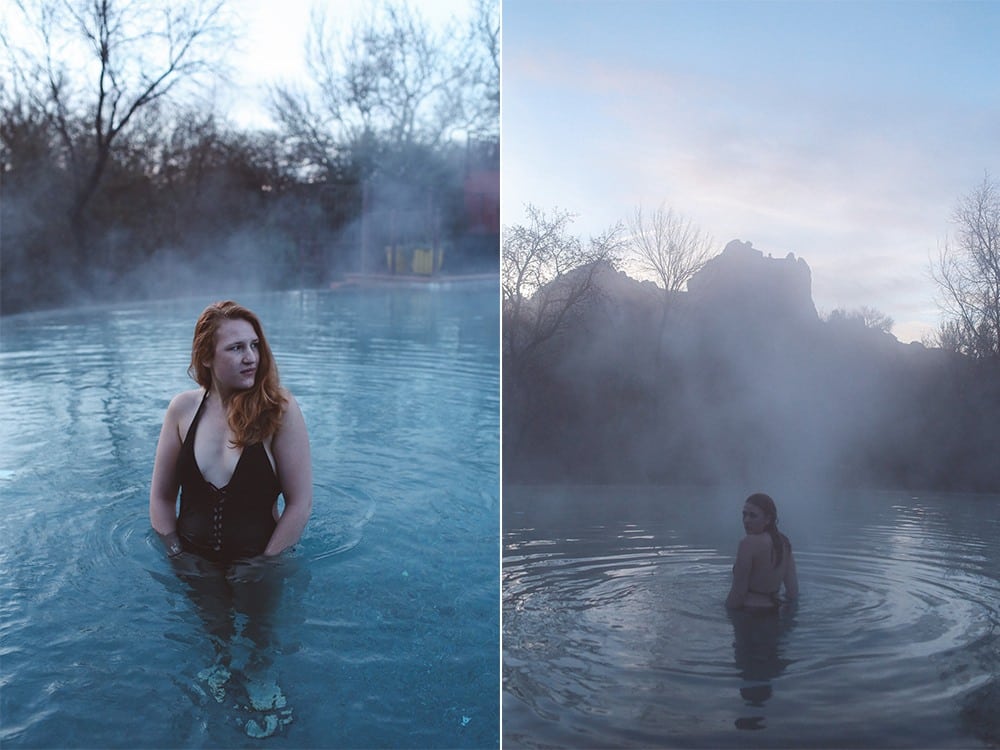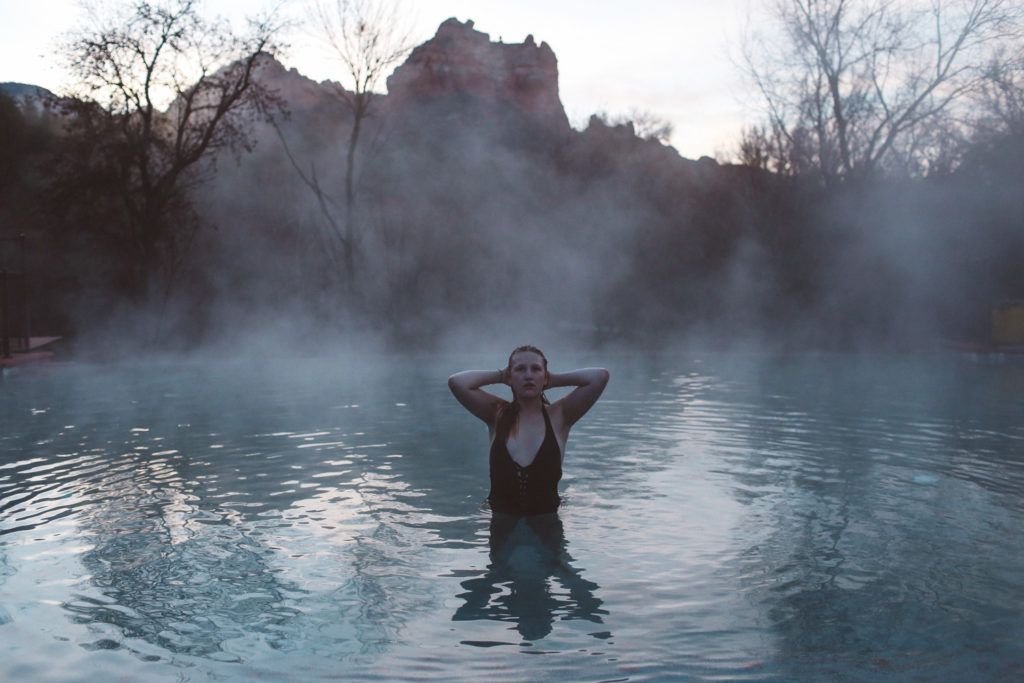 It took a couple of hours to get to Sedona from the Grand Canyon and we arrived a bit before check-in time, so first, we visited the Airport Vortex and walked around downtown. The second we could check-in, we did, and got to the relaxing right away. Happy hour with local wine and bites by the fire pit outside was the perfect way to unwind.
I loved watching the sunset over the rocks. Later, we dined in the Salted Rock restaurant and had the most wonderful meal. This place specializes in margaritas and we treated ourselves to some fun flavors. Robin ordered the steak and I got the quail which was covered in mole and holy goodness it was amazing. If you are staying in Sedona for a few days, make sure to dine in the Amara at least once!
Later, we headed to the hot tub and I loved leaning back and looking at the desert stars. I miss the stars since we live in a city now.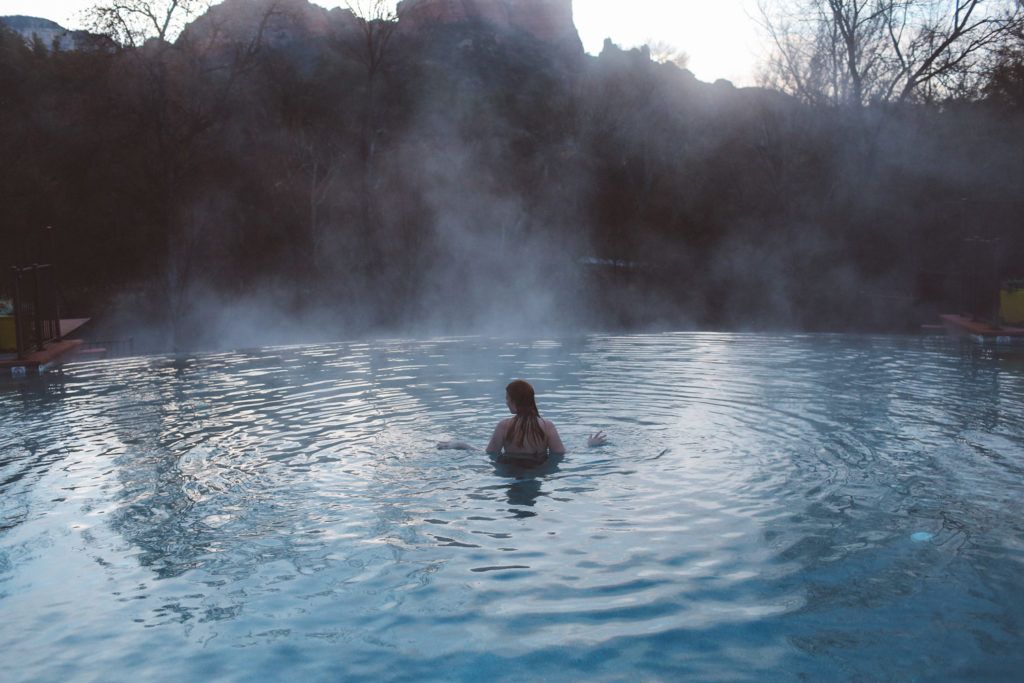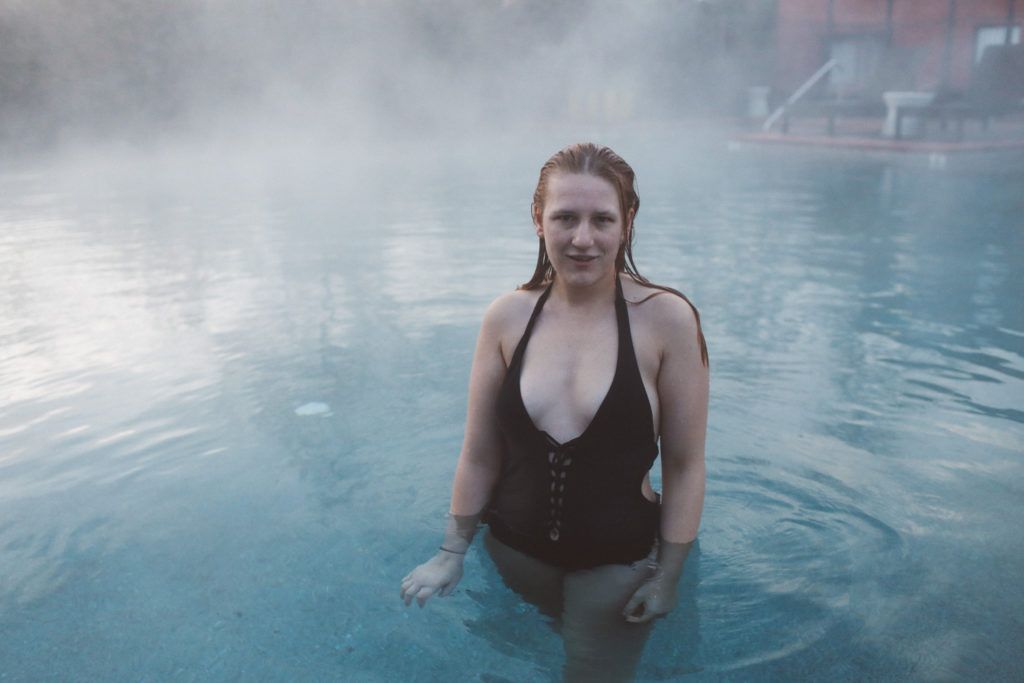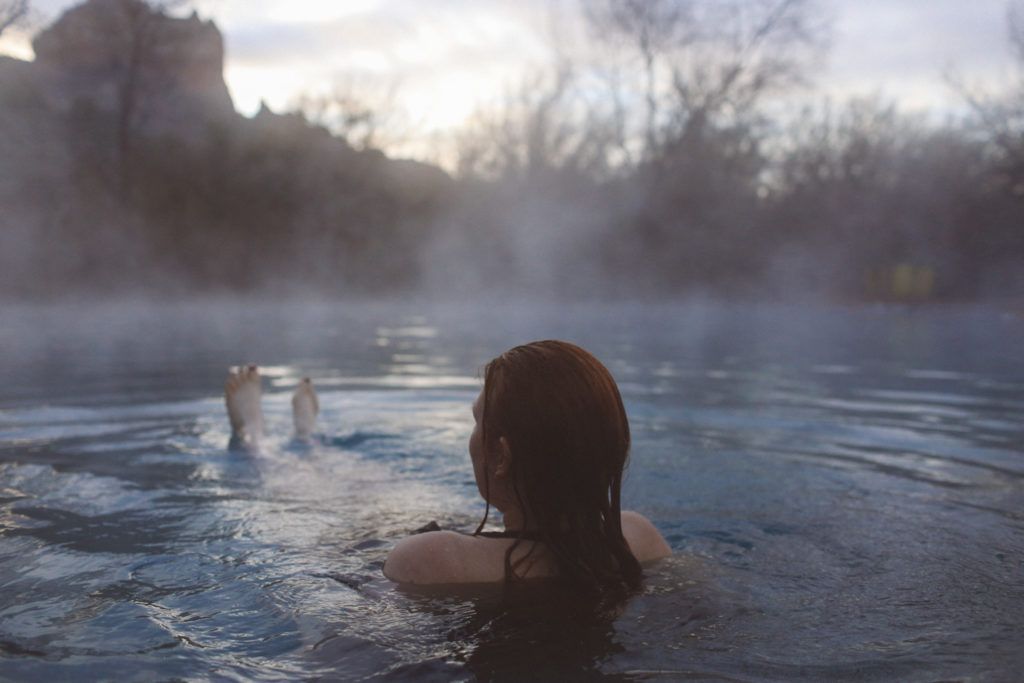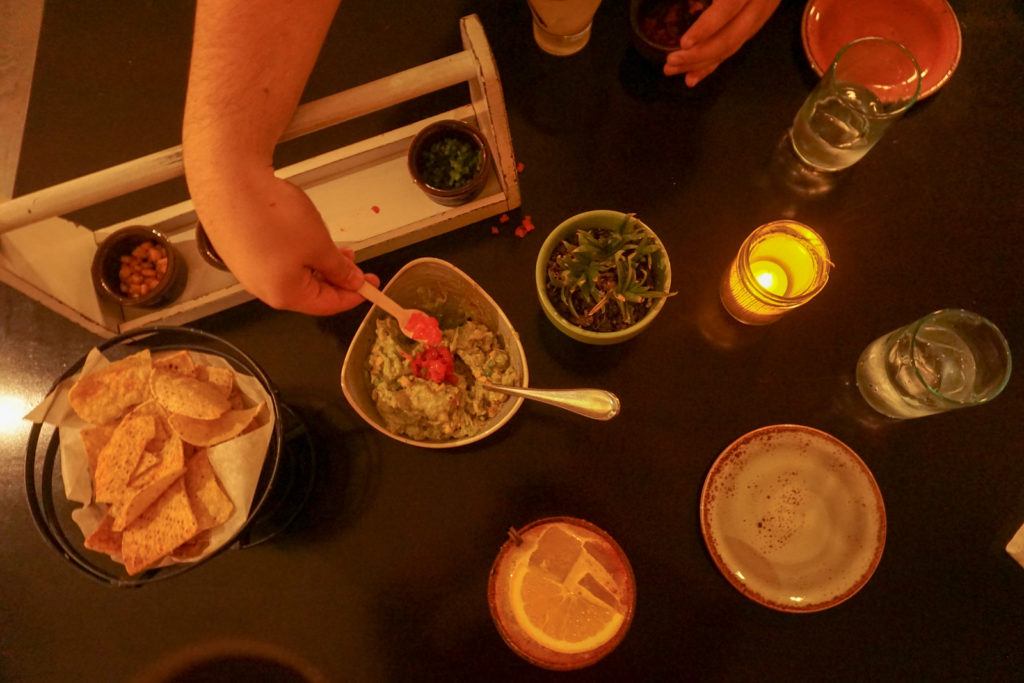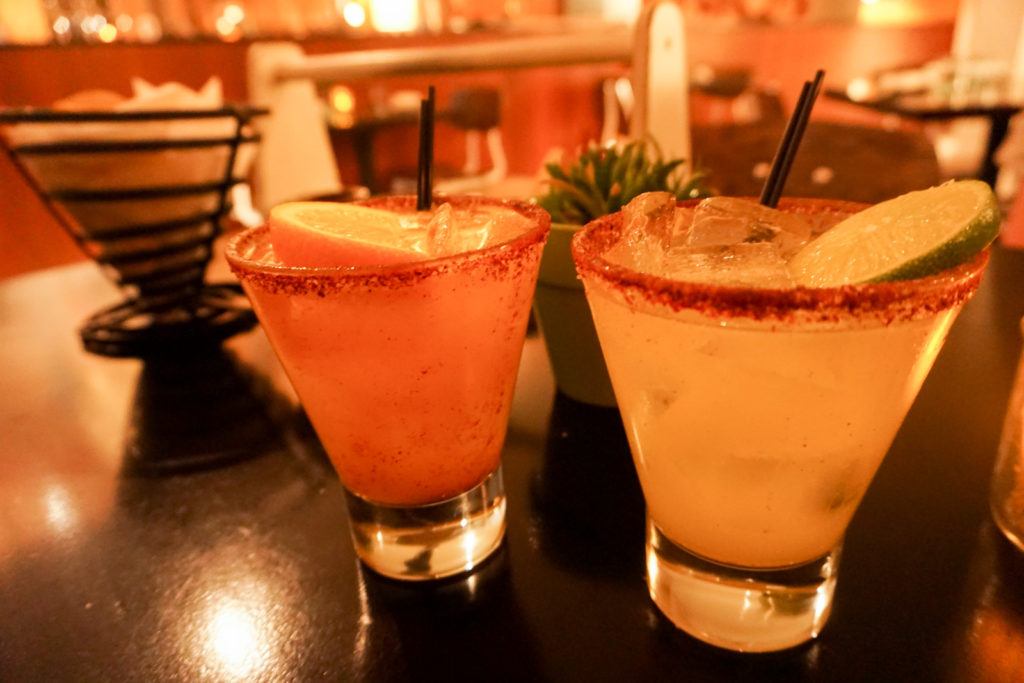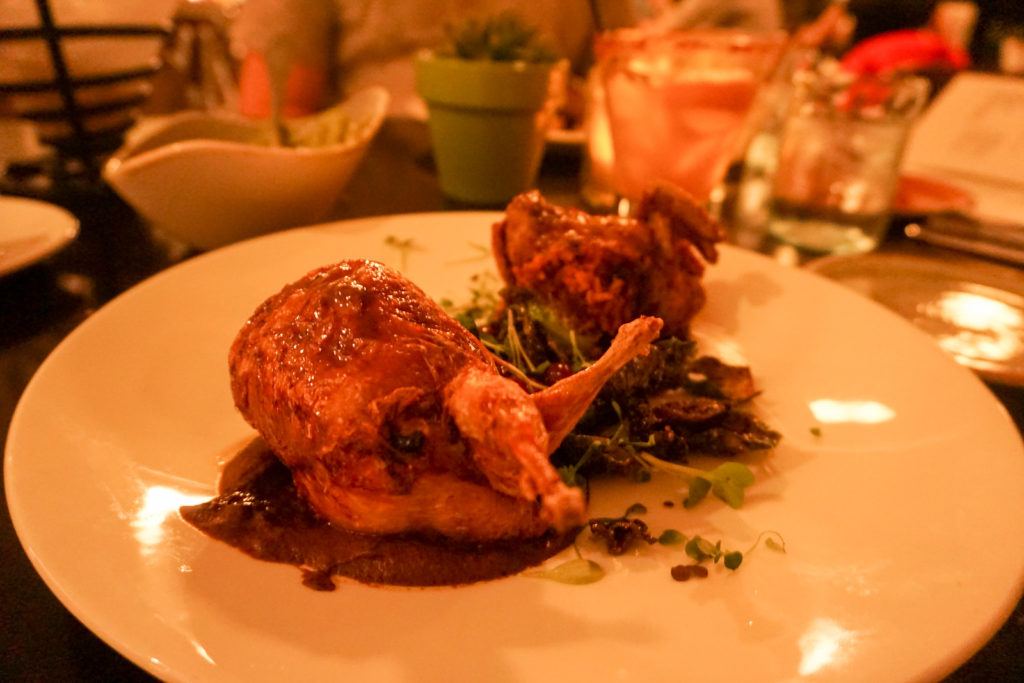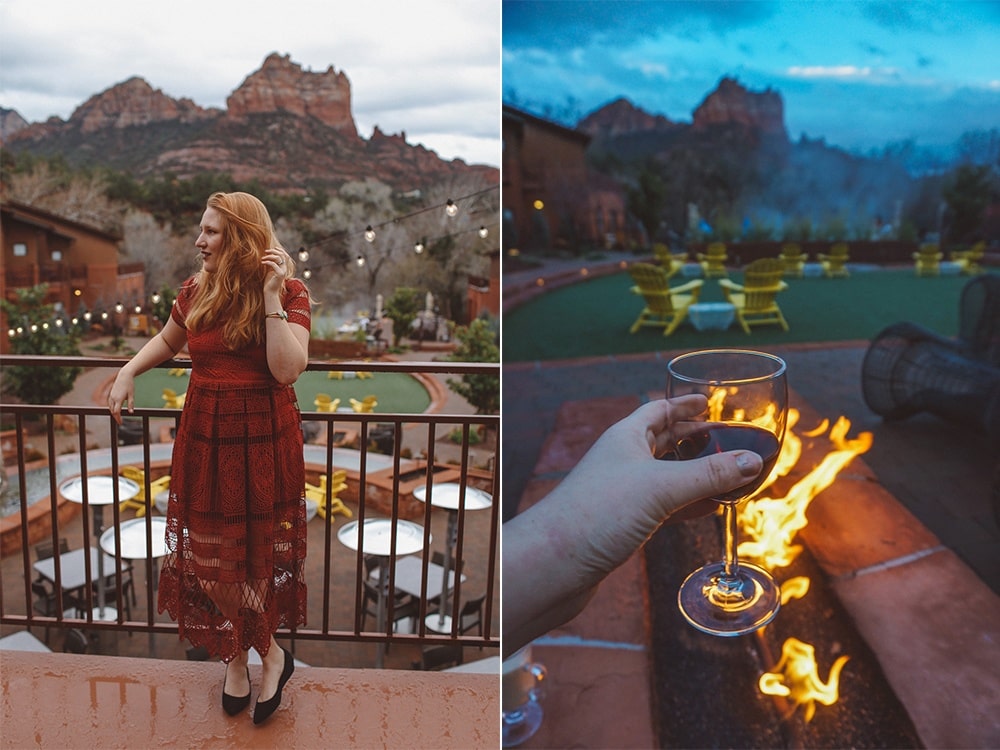 Since our whole trip to Arizona was a short one, we only stayed one night here, but I wish we could have stayed longer! It's so relaxing here. We went on another hike in the morning to a new vortex and I'd love to come back to Sedona to visit all of them.
Leave a comment below if you have any Sedona travel tips or questions!