Last weekend my girlfriend Justina and I flew to Portland for a girls getaway. A little time away from computers, fresh air and lots of cocktails. After researching hotels in Portland, I knew we had to stay at Hotel Monaco and loved it so much, I wanted to share my review. Read on!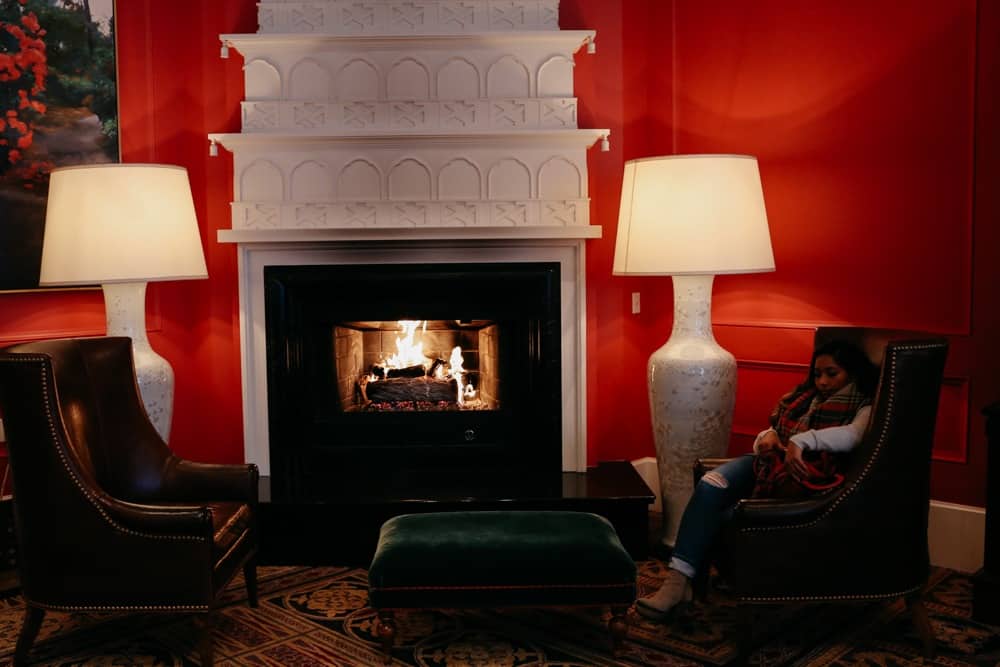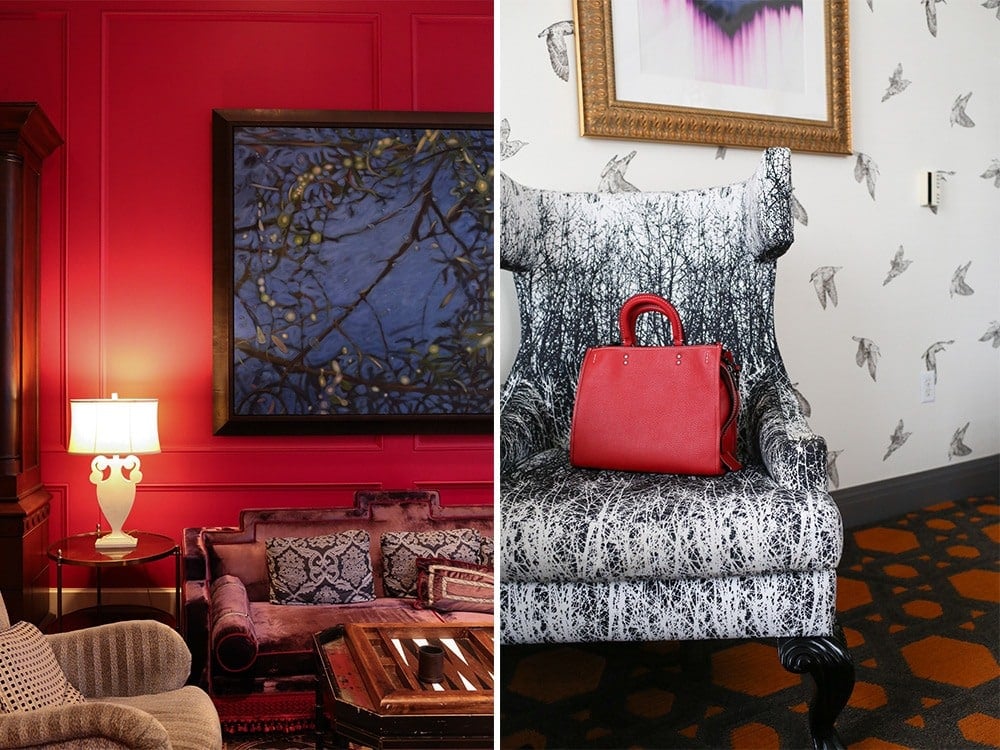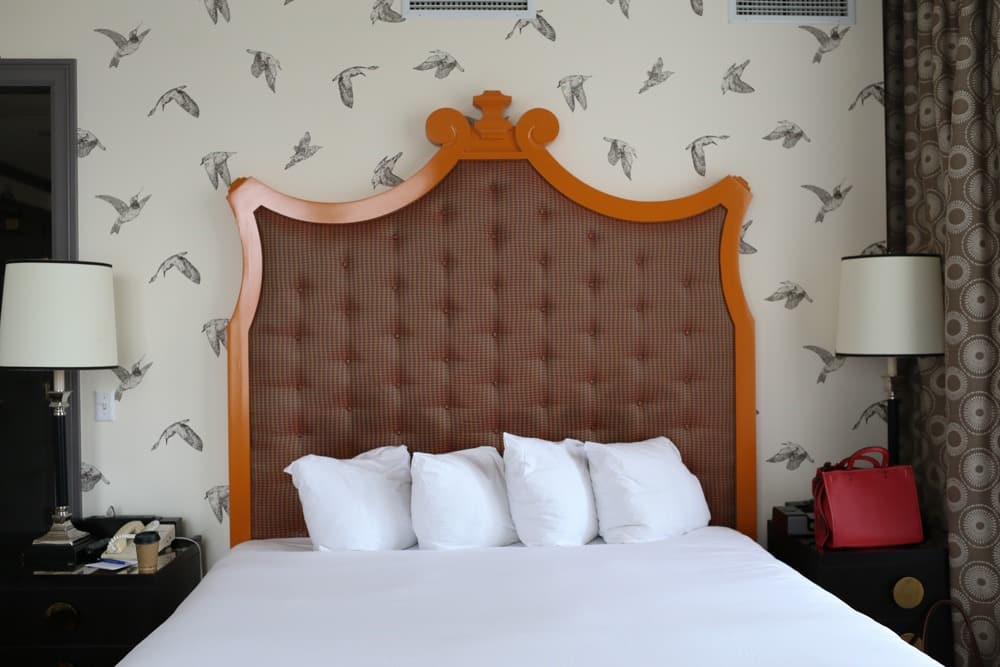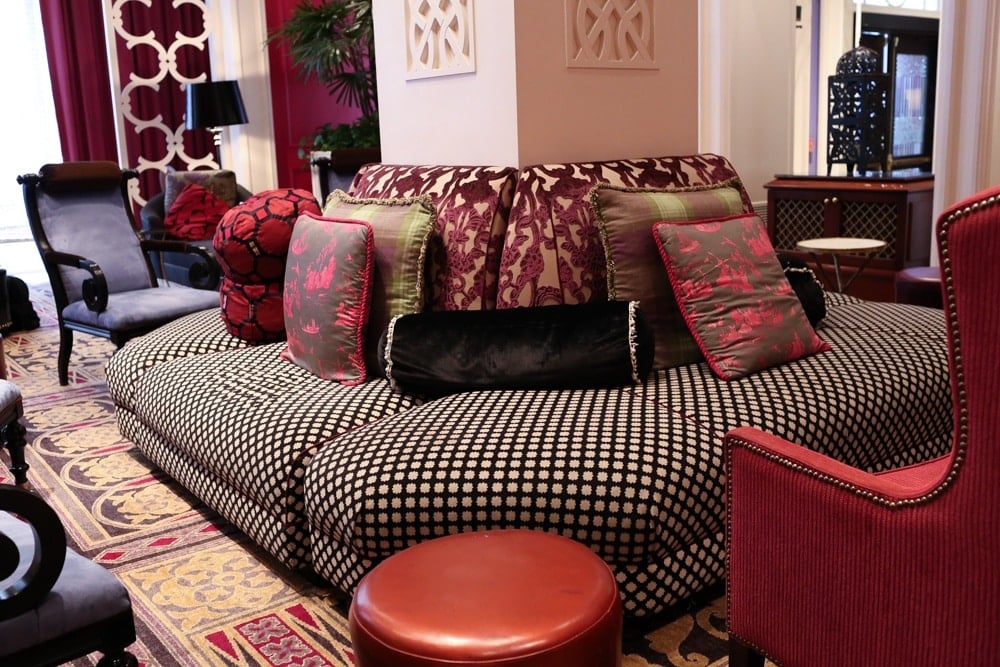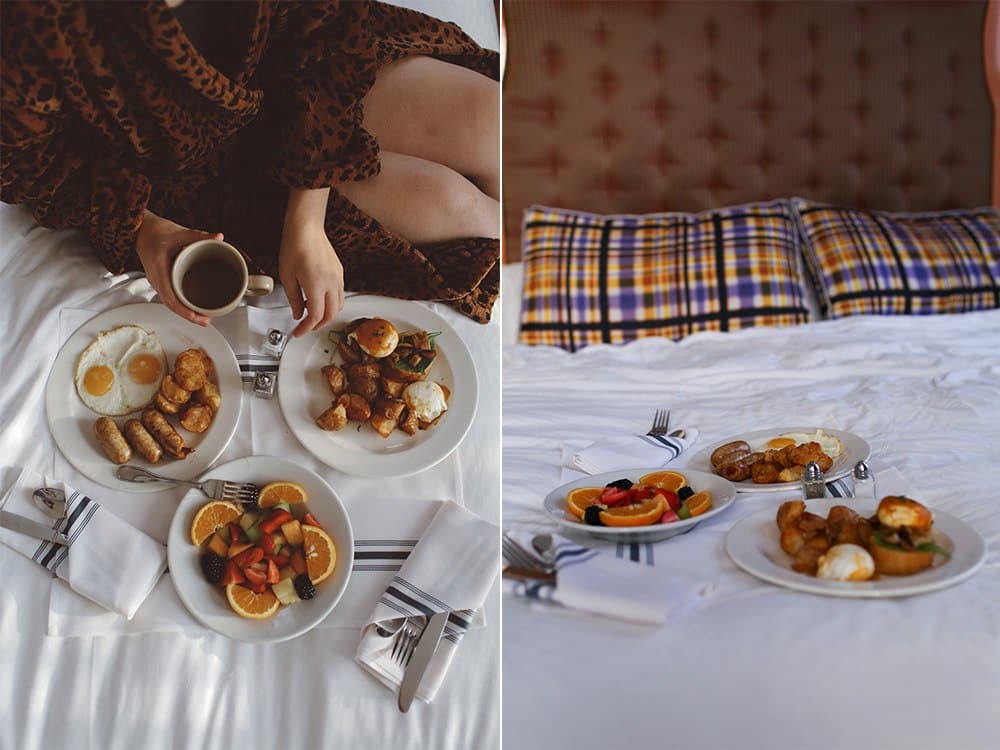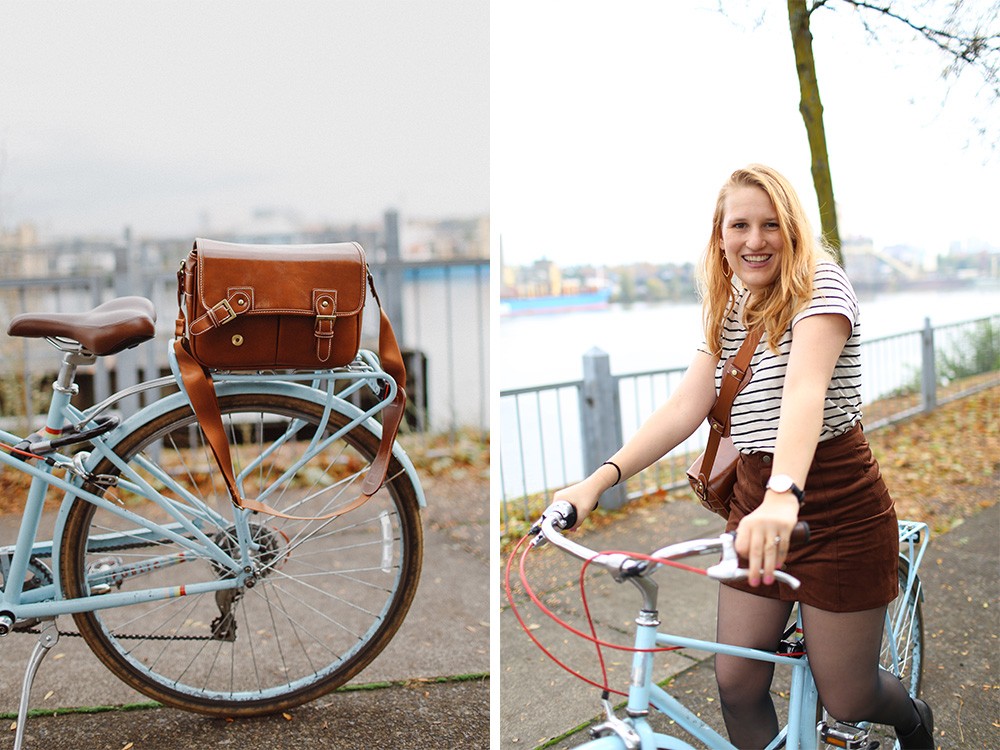 There were four things that really stood out to me about Hotel Monaco.
First, the decor. I meant, these photos speak for themselves. Walking into the lobby is like walking into a modern Victorian living room. The hotel rooms are equally fun – we had cute bird wallpaper and bright pillows.
The second thing I loved was the option to borrow bikes! Look at how cute these vintage-style bikes are! They have about 7ish bikes, so make sure to claim yours early if you want to use them for the whole day. And you'll want to. Portland is tiny and we felt very comfortable exploring the city by bike (compared to San Francisco where it's very dangerous to bike around).
My other favorite aspect of Hotel Monaco was their social happy hour. From 5pm-6pm every day, head to that chic lobby for free wine, beer, cocktails and bites. I loved the piano player in the corner which tied the whole mood together.
Lastly, this hotel is dog friendly! As a self-proclaimed animal freak, I loved making friends with cute fur balls during my stay. Apparently they can also deliver a goldfish to hang out with you during the stay. I totally forgot about this!! So sad, I could have made a new friend.
As I mentioned, Portland is small and very focused on food, so I'm glad we stayed in a hotel vs. an Airbnb. This way, we had bikes to use, staff to get restaurant recs and dogs – I mean people to socialize with during our stay. If you're heading to Portland, consider staying at Hotel Monaco. You'll have a great time.
Thank you to Hotel Monaco for providing a media rate for my stay. All opinions are my own.