I've gained weight the past year or so. I don't own a scale so I'm not entirely sure how much, but enough that some favorite pieces of clothing squeeze tight or no longer fit. Enough that, when I post throwback photos on Instagram, some followers point out that I look skinner in them than I do now.
Gaining some weight shouldn't bother me, but it does.
I'm nearing 30 and with age comes natural weight gains and shifts in your body. I'm pretty sure my metabolism fell off a cliff a year ago (again, normal with age and I know it'll just keep happening.) I also have a very different day-to-day routine than I did when I worked in an office.
I luckily have a pretty good body relationship. I'm well past the fear what others think. That's the first big hurdle anyone probably has to get over.
That what other people think about your body doesn't really matter.
The second hurdle: getting over that what you think about your body doesn't *always* matter, either.
I say doesn't *always* because I firmly believe that your body can hear what your mind tells it. When you're happy about your body, it feels strong and happy, too. When you think bad things about your body, it hurts.
I find myself in a situation I haven't been before: I don't give a crap what other people think about my belly fat or stretch marks, but I still have extreme anxiety over my changing body.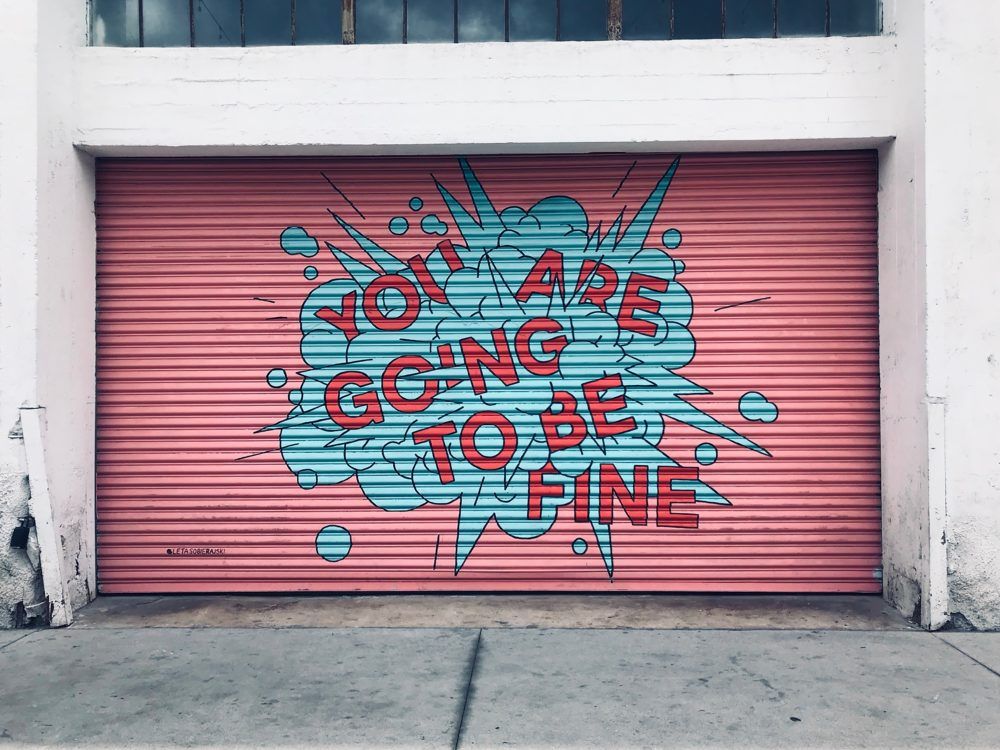 I think my biggest fear is that I'll keep telling myself "it's ok that you're gaining a little weight" over and over again until I wake up one day and find myself with a very unhealthy body that can no longer take me places, that is no longer strong or happy or has serious illnesses like diabetes. In something that doesn't feel like my body.
All because I kept pushing off change. The rational, logical side of my brain is super calm. She keeps reminding my other side that "again, it's totally normal" and things like "you've already been focusing on moving your body more daily and cutting back on wine nights and adding healthy things to your routine like morning juices. You're fine."
But the other half of my screams at the logical half. She says "BUT I CAN'T FIT INTO MY FAVORITE SKIRTS ANYMORE BECAUSE THEY ARE TOO TIGHT. WHAT'S NEXT?!"
But, what is next?
I think there is constant pressure from the media to be working on yourself. And when you aren't working on bettering yourself, you are a failure.
I feel constant pressure to be working on myself, and bettering myself. So gaining weight feels like a backward step. Like I'm not doing my job as a body image advocate well enough, or even my duty to my body. I'm still trying to retrain my brain to be at peace with not ALWAYS working on being better, and being at peace with all the hills and side roads life takes me on.
So, I'm writing this post as mostly a reminder to myself: that it's ok to not always be making rapid changes of improvement. That bodies are living things and CHANGE, like, all the time (even when you die your nose keeps changing!)
So, what's next?
One day I might be able to fit into my favorite orange midi skirt again, but I might not be able too, and that's also ok. I'll just have to find a new, bigger orange midi skirt to wear. That as long as I keep up my practices of moving, eating decentish and taking mental health breaks, I'll probably be just fine.
Becoming at peace doesn't happen overnight. I'll keep working on it and you should, too.
>> Join the conversation on Instagram @thewhimsysoul or in the comments below.