This weekend is was HOT! Well, hot for San Francisco, that is. Anytime it gets above 75 and is sunny, I immediately run outside to soak up some sun before Karl the Fog rolls back in for the evening. Yesterday I grabbed Robin, pulled on my new favorite bell sleeve top (it screams "fun") and we went exploring around Cole Valley, making a stop at The Ice Cream Bar for a little treat. This place is oh-so-cute. A flashback in time to the 50's with it's decor and ice cream bar. I couldn't help but try the Strawberry Ricotta flavor (junior size in case you visit – it's pretty big!).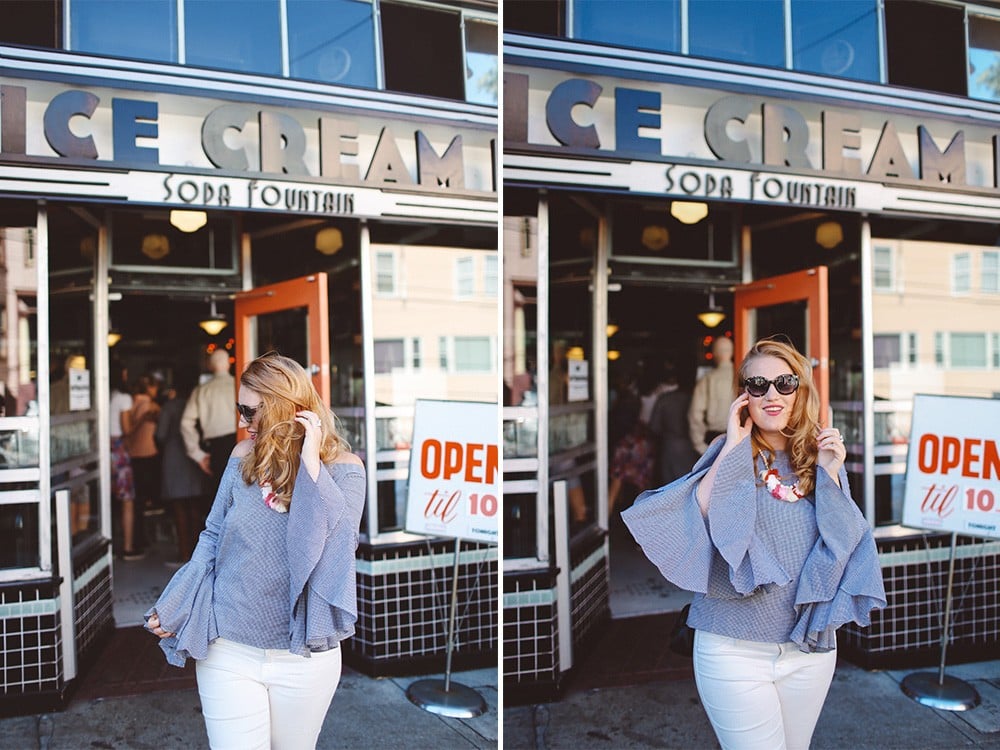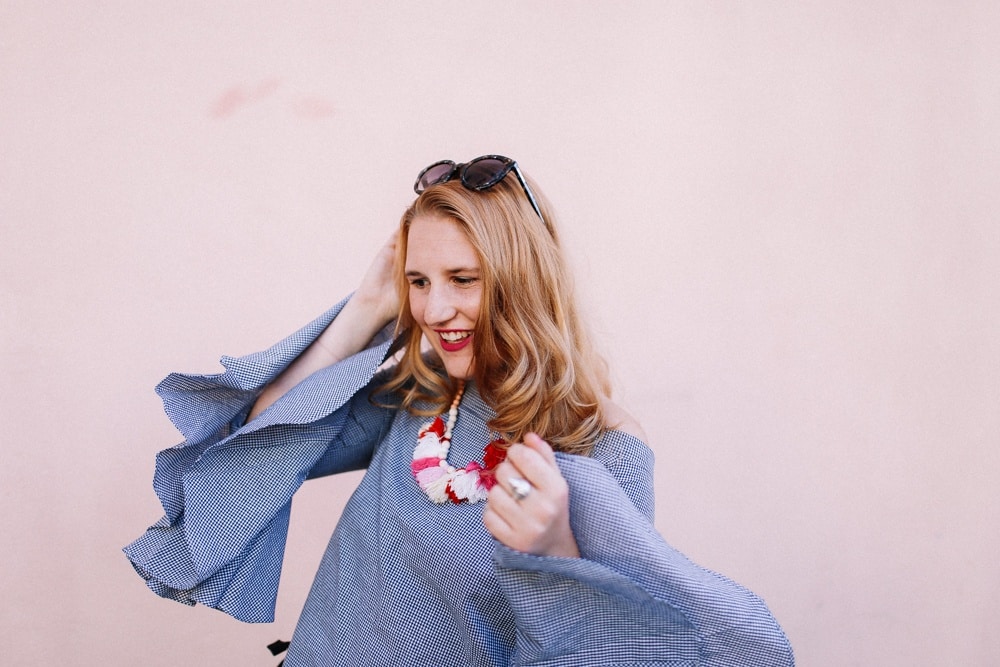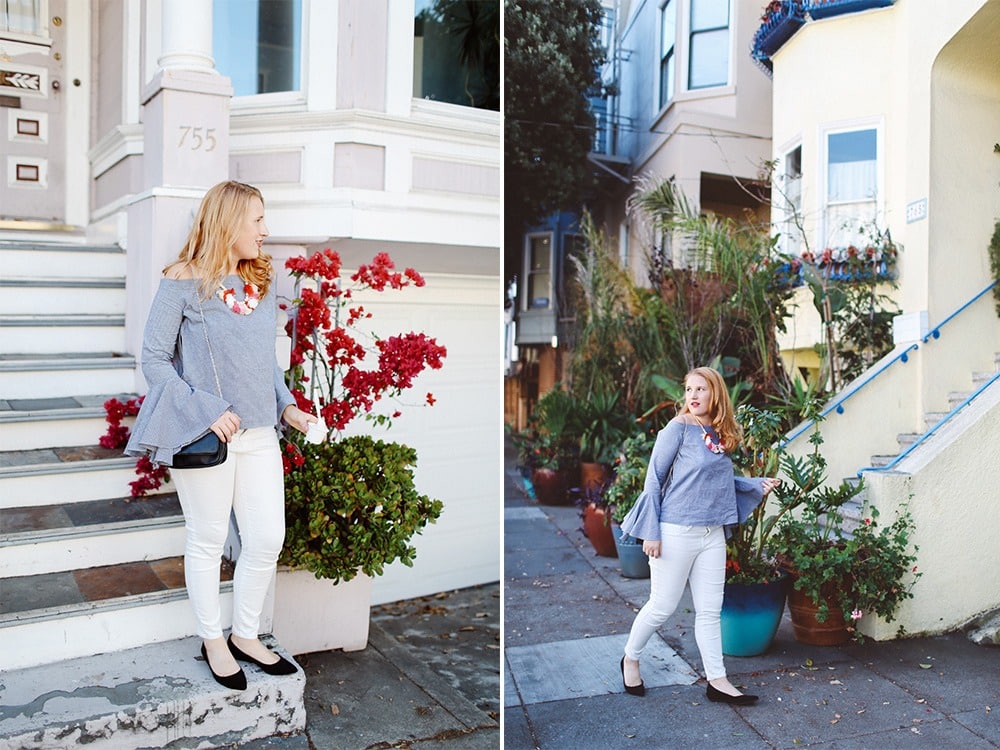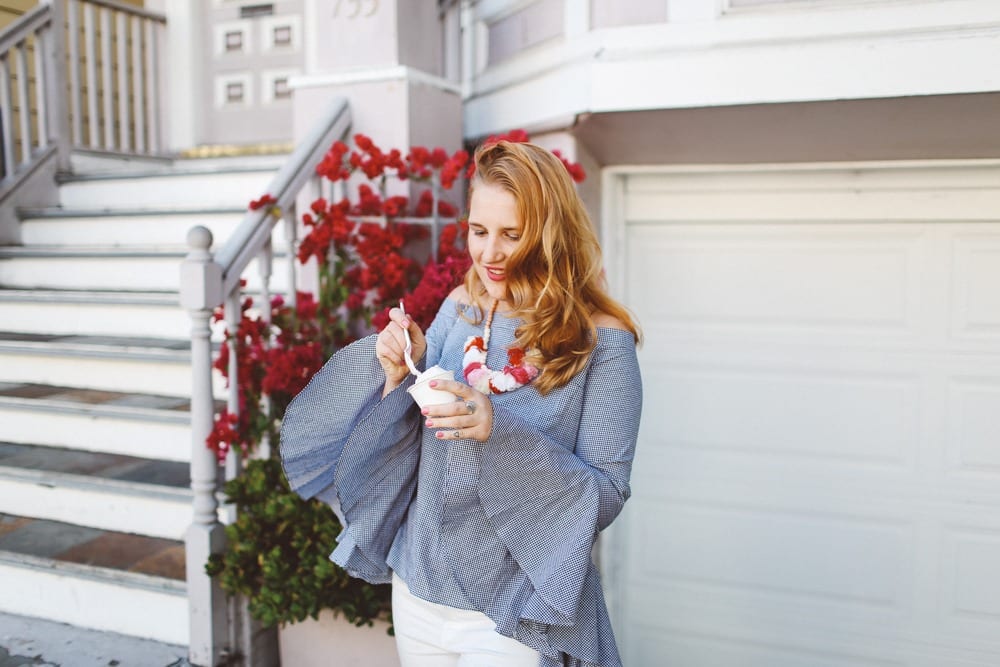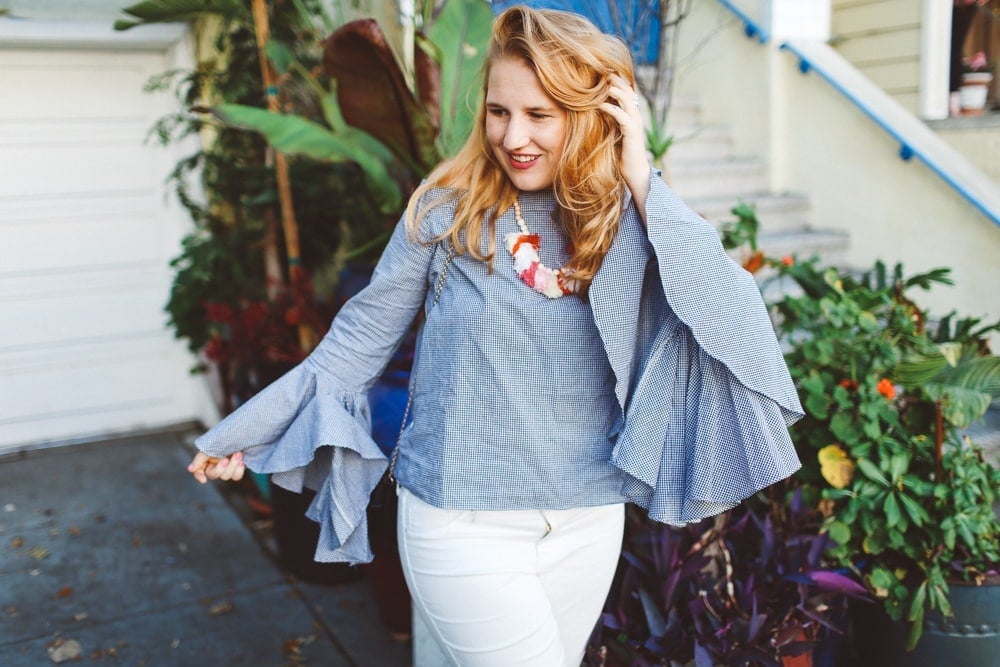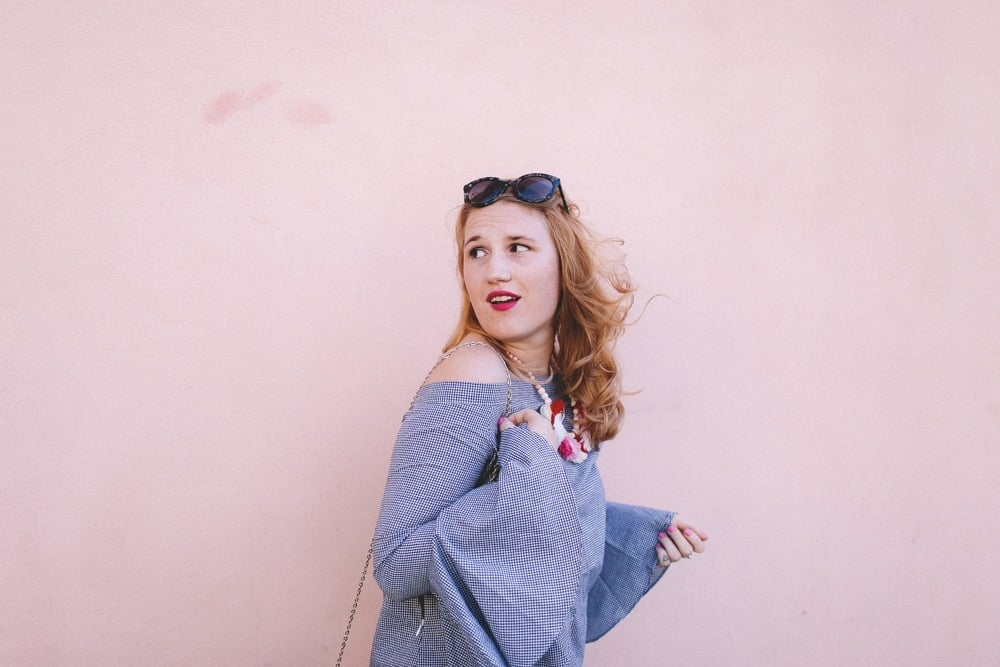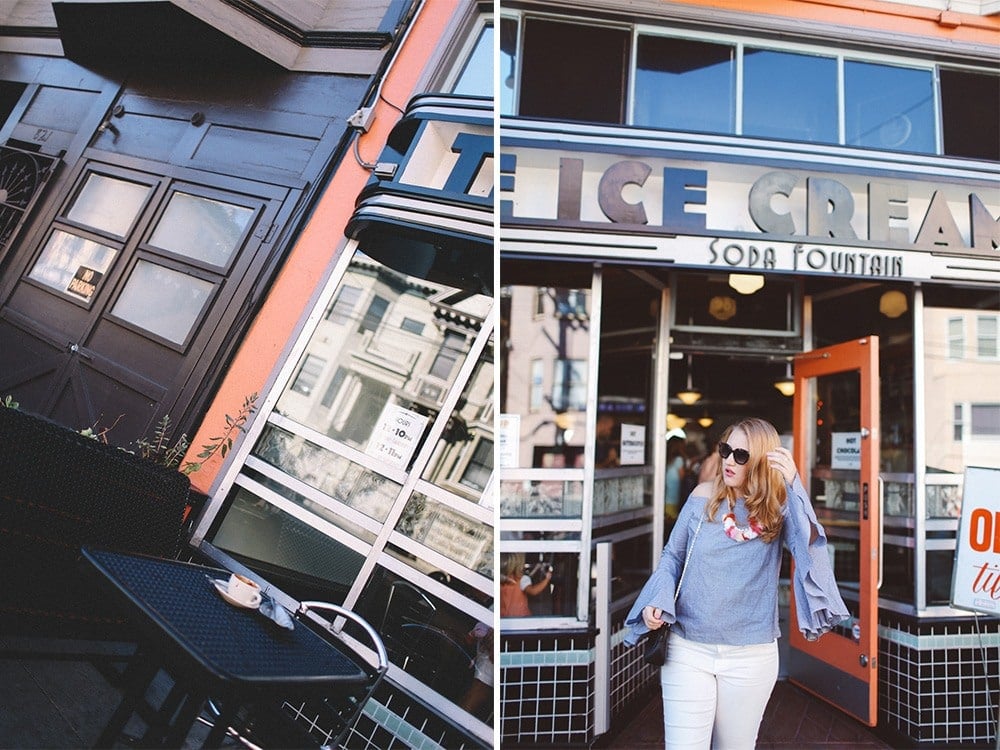 I'm obsessed with this gingham top from Chicwish. The sleeves are so cute and fun. I always love pieces of clothing that are different, in a good way. To make this outfit pop for a fun day out, I added this colorful necklace and hot pink lipstick to match.
If you are ever visiting San Francisco, make sure to set some time aside to explore Cole Valley. It's right next to the Haight and has so many cute (and less crowded) places to eat and shop.
*As I write this post, the fog as rolled in and the mood of the day has turned from sunny happy, to classic San Francisco grey. Whomp whomp.