Ug, button up skirts. As a curvy woman, I've been actively avoiding jean/button up skirts with a passion because I've never found one that doesn't look like I turned into a frozen tub of cinnamon rolls that you just popped open in the wrong spot so the dough is oozing everywhere. You know what I mean. But, it's Fall and one of the Fall trends I always miss out on is that jean/button skirt one, so out of FOMO, I finally decided to try it. Just one more time. To prove to myself that I couldn't wear that type of skirt.
Well, I was wrong. Maybe you shouldn't make life fashion decisions when you're 16? (Also, I was in the best shape of my life when I was 16 because I actually worked out on a regular basis. I wish I could go back to me 9 years ago and shout YOU ARE THE MOST SKINNY YOU"LL EVER BE AND CAN RUN THE LONGEST YOU"LL EVER BE ABLE TO RUN RIGHT NOW! EMBRACE IT, WEAR TIGHTER DRESS RN WHILE YOU CAN. K?) Rant over. As I'm sure you can tell where this is going — I freaking love button up skirts now. I found this uber cute one at Target. I'm wearing a size 10 and it hugs me well, but not too well. No broken tub of cinnamon rolls here. Since I love mixing patterns and fabric types, I paired this button up skirt with a mess top and a pink floral print bomber jacket to turn the look from "school teacher" to something more edgy. The dark lipstick adds an extra touch of "cool." If you haven't jumped on the dark lipstick train yet, you gotta get to it. This, this and this are my favorite shades.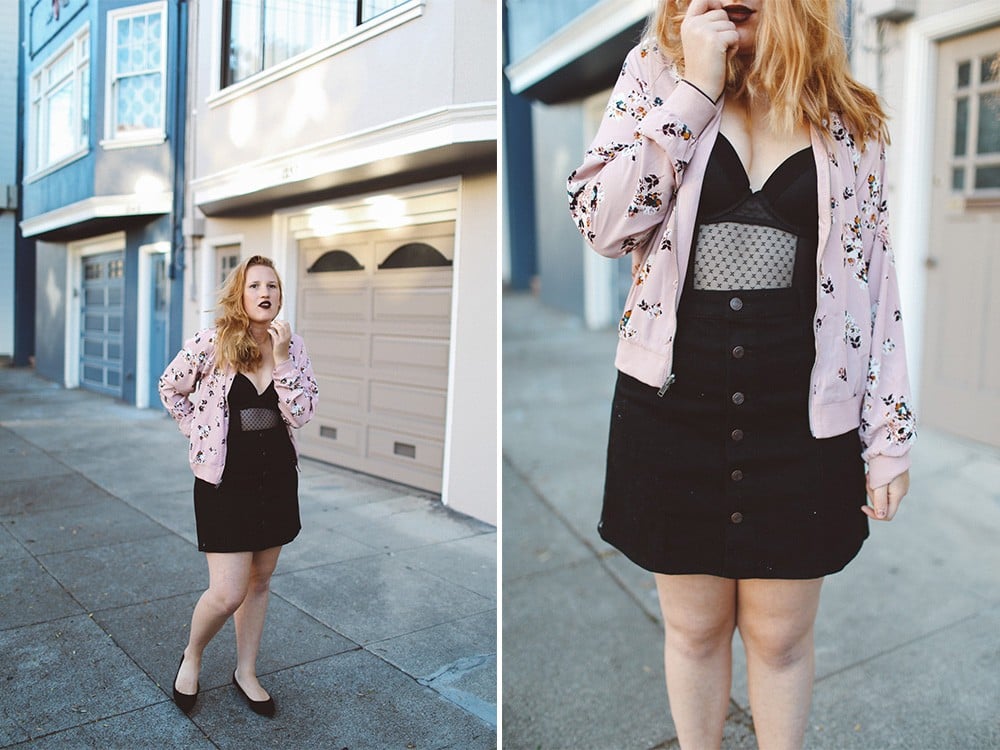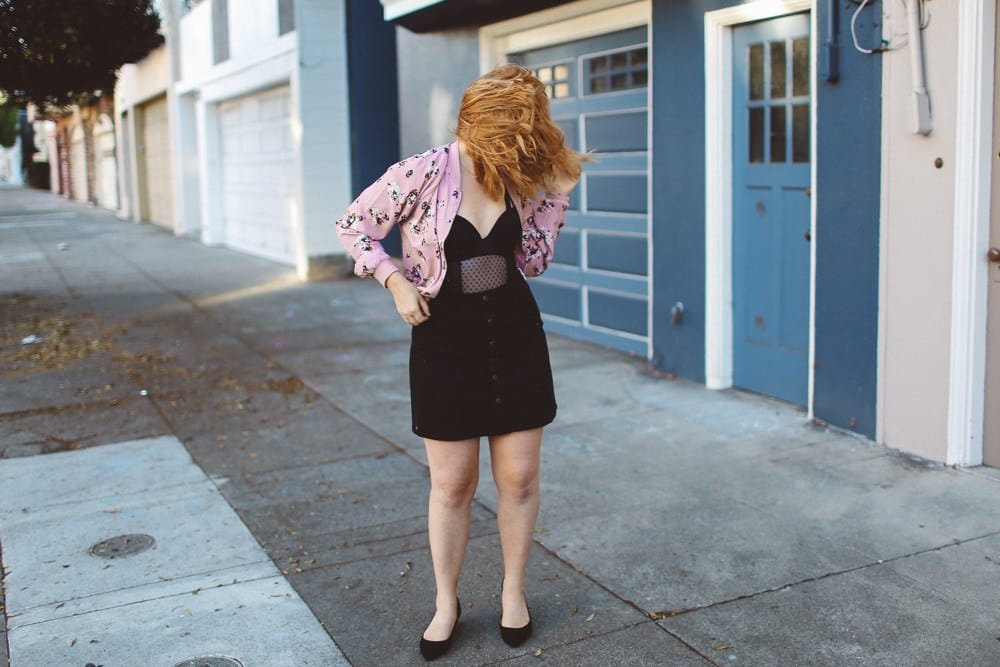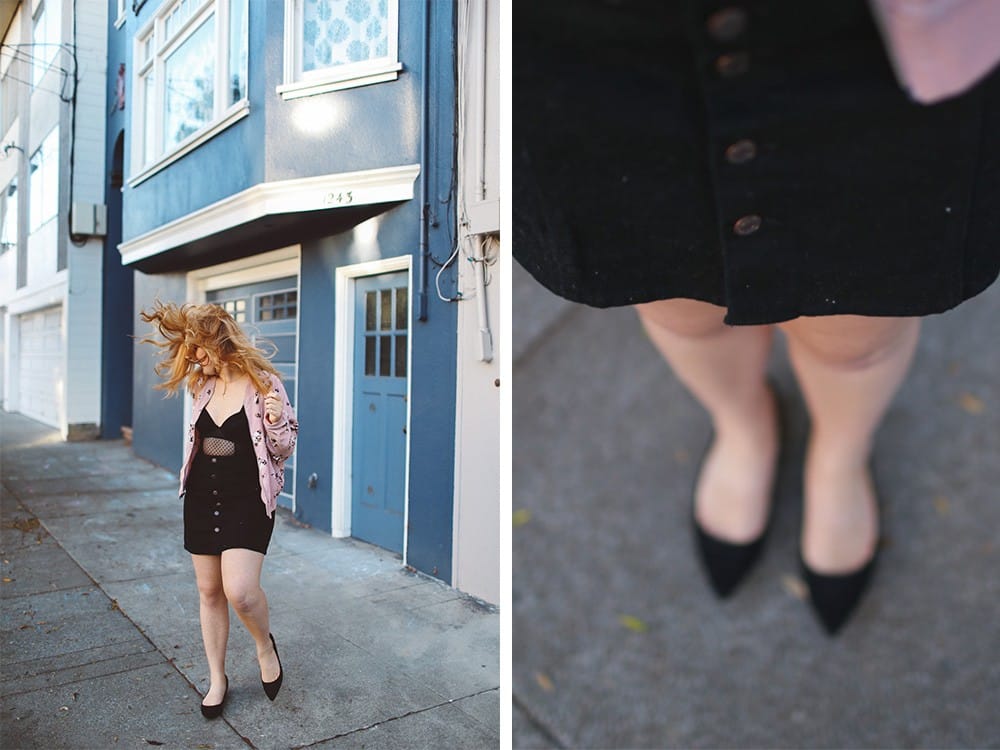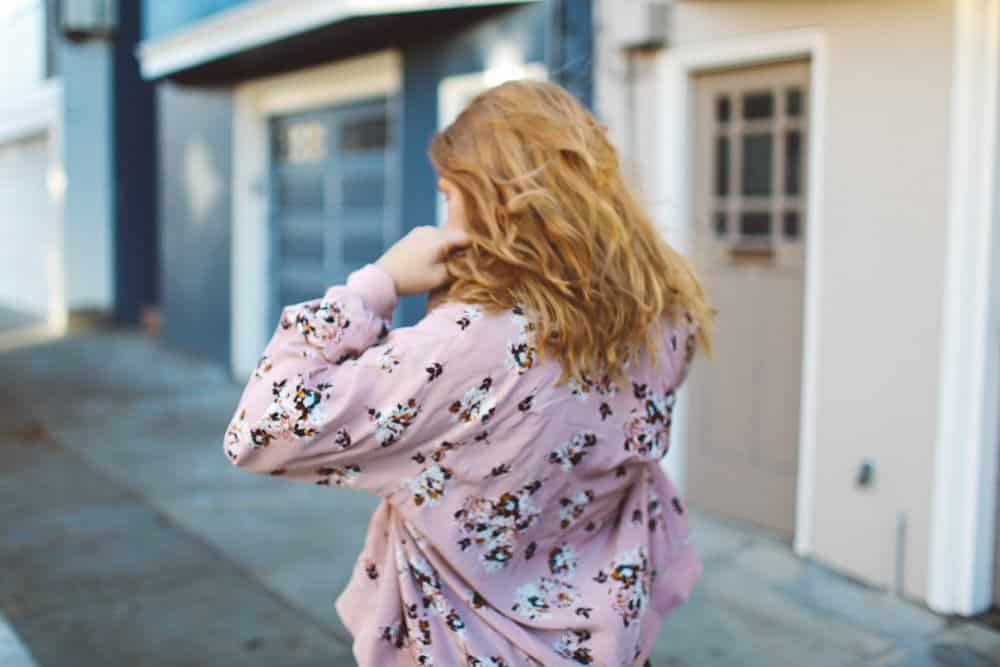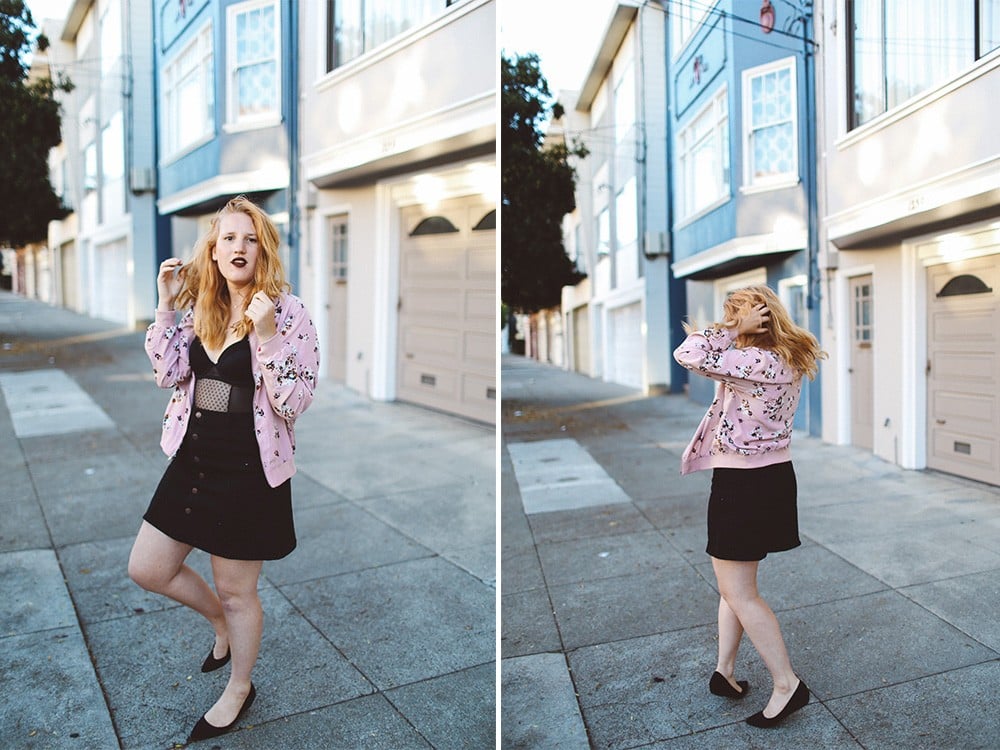 Somehow it's already October and I'm just not sure where the year is going. San Francisco's weather is strange in the way that summer comes in September and by the time it feels like "fall", it's already Christmas. So, this outfit works very well here in California —the bare legs aren't killing me yet. I may be blinding strangers with my pale legs, but that's another topic for another day.
Stay fab, ladies.