Last week I was invited to check out the new Sézane pop-up in San Francisco and preview the stunning fall collection firsthand!
The new Sezane fall collection is dripping with cozy textures, deep hues, floral patterns and timeless pieces.
Think: cardigans so soft you want to curl up in them for a nap, sleek handbags, perfectly shaped trousers that can be worn in every season, and like, really really good smelling perfume. What else can you expect from Paris' favorite French clothing brand?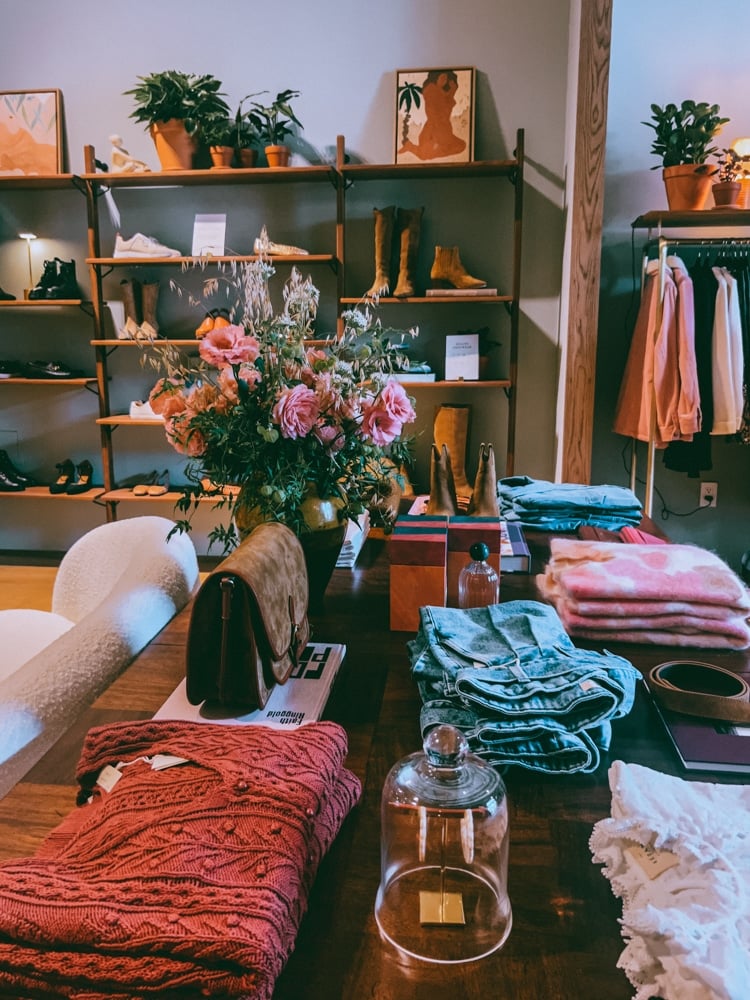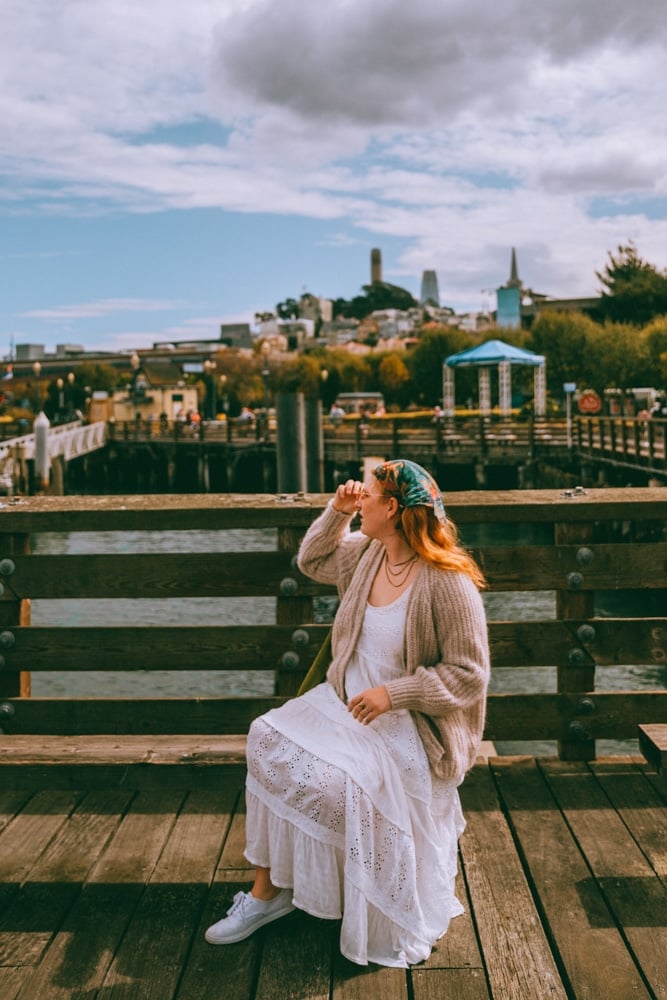 The team at the pop-up sent me home with a deliciously soft sweater that I can't stop wearing. It's absolutely one of my favorite things to wear this fall. I've been wearing it a lot at home, but recently pulled it over my Free people dress for a little stroll to Fisherman's Wharf for a Buena Vista Irish Coffee with Robin.
I love how this pairs with maxi dresses, but also jeans, mini skirts and even loungewear to elevate any look. As a self-declared autumn girl, I have a lot of sweaters but this one is just, better.
In every single way. If you buy one thing from the Sezane fall lookbook, this should be it.
But of course, there are a few other stunning must-have pieces I saw in the pop-up to share with you.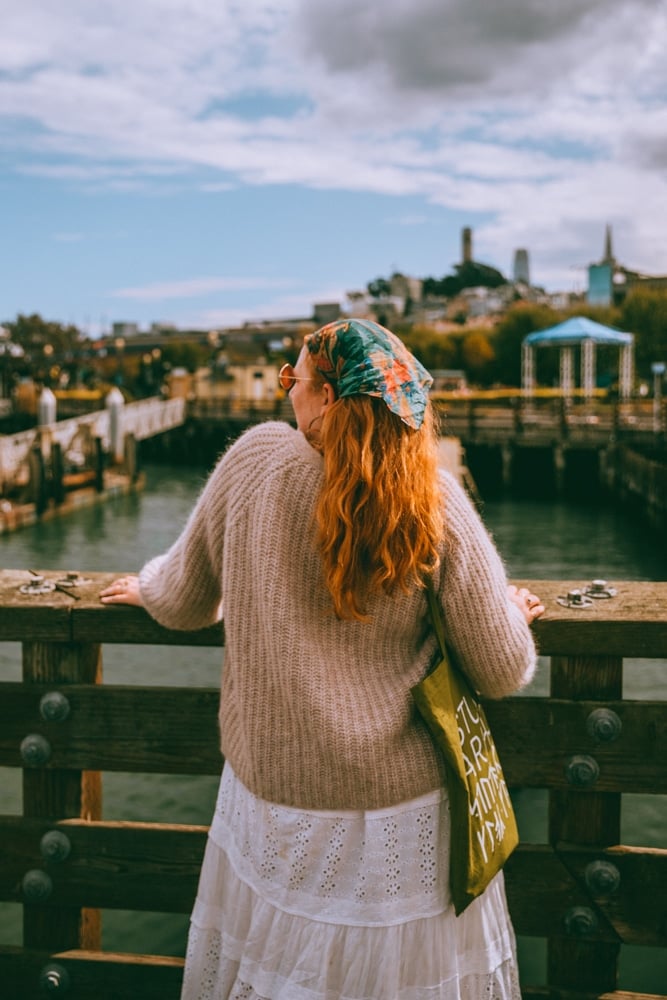 10 Best Sézane Fall Pieces To Snag Before They Sell Out
If you're on a mission to build a slow fashion wardrobe, these are all the best pieces from the Sezane fall 2022 drop. It's easy to shop online, but you can also visit the Sézane Los Angeles pop-up and the San Francisco pop-up in the Fillmore for the next few months to shop in person! And of course, the Sézane Paris store if you're traveling abroad.
PS – read my full Sezane review on sizing, style and best fits for curvy gals like me!
I honestly could make this list so very long, but instead, just go check out all the new Sezane fall pieces. You'll love them.