If you looked inside the San Francisco's Sezane store pop-up dressing room, you would have seen me standing in front of the mirror rubbing my hands up and down the sleeves of the Basile Cardigan.
This sweater is literally the softest thing I've ever tried on – ever touched perhaps – and it instantly came home with me.
On the cusp of autumn, I quickly found myself wearing it all the time, so I went back to the pop-up and bought a pair of Sezane boots… and then a couple of weeks later, pants, a blouse and another sweater.
I figured it was time to write an honest Sezane review chatting about my shopping experience and how the Sezane pieces fit me, a curvy size 14 gal who isn't built anything like a skinny French girl's stereotypical body type.
Why Is Sezane So Popular?
Sezane is a French brand, and honestly, at the end of the day, Americans are all hot and bothered by the French lifestyle. We emulate it, and if we can't get to Paris this year to watch the Eiffel Tower sparkle at night, we can at least dress in super chich French outfits to take ourselves to Starbucks.
There's a lot more to love about Sezane beyond it being French. It's a slow fashion brand, one that offers many capsule pieces for years at a time. They're sustainable and are B Corp certified which is a big deal.
Since 2018, Sézane has also raised over 4.5 million euros for the philanthropic program DEMAIN, and they have a reculing program to reduce waste.
Oh, and Sezane is a female-founded company and has a mostly female team. And, they happen to make super cute and timeless French clothing pieces that you'll want to wear for years to come.
Either in the streets of Paris, or on your Starbucks run. You can learn more about Sezane's sustainable efforts on this page.
What Sezane Clothing Items I've Bought
Sezane Sizing Review (Aka Can Curvy Girls Wear This Brand?)
Short answer: Probably. Can short AND curvy girls wear Sezane? Also probably, but with the help of a tailor.
Let's get into it. When ordering pants for the first time, I was super confused about what size to get.
The website says "get your standard size or one below" but the French to US size chart conversion was a little confusing to me. International charts always are (and I just straight up don't trust size charts as a rule).
Other Sezane clothing reviews by other bloggers report they run small, but that wasn't the case for my Basile sweater. And plus, these bloggers are super skinny and I never trust the sizing reports from someone who is 10 sizes smaller.
So I figured tops are true to size, and I took the risk on two pairs of pants. I went with trousers that are inherently stretchy, so keep that in mind, but I was pleasantly surprised that they fit me. Pretty well, too.
So yes, Sezane fits curvy gals. They don't offer full extended plus sizes (which they totally should) but many items go up to 3XL and the sizing seems spot on.
Sezane shoe sizing is really true to size. I usually wear a 9 or a 9.5 and the 9 in the Niel boots fits perfectly. I would feel confident ordering my normal size moving forward on all their shoes.
Oh, and their shoes are made extremely well. They feel luxurious to touch and walk in. I can tell my boots will last years.
Sort Girls Should Tailor Pants
To sum it up: if you're a shortie, you'll have to get a tailor to make your pants a few inches shorter. Almost every single pair of pants I get from Sezane, I have to take to a tailor since my 5'5″ frame is apparently 4 inches shorter than their fit model.
It's not a big deal at all – I factor that fee into buying and now I have amazing Sezane pants that will last ages.
Sezane Shipping Review
My Sezane order came super fast. Like so so fast. It came at least 5 days before it was projected to. I can't say if that will be everyone's case but I think you can expect your Sezane order to not take forever to get to you.
Also, the unboxing experience felt like opening a present. They think of every detail.
On my most recent order for some new Sezane spring goodies, I was swooning over the perfume someone cleary sprayed in the box. Did it convince me to buy their perfume? Almost (I have a signature scent that's my fave but I'm very much into the signature Sezane scent. Maybe next time…)
Sezane Sustainability
As we chatted about before, Sezane is B Corp certified. They have items made from organic cotton and obtain other materials in responsible ways.
You can read about Sezane's full sustainability efforts here but know you can feel good shopping here.
Are Sezane Knits Itchy?
Nope! I own two Sezane knits and they aren't itchy at all.
Their knits are usually made from fabrics like alpaca, mohair and wool and are very very soft.
Is Sezane Fast Fashion?
NO! Unlike Shein, Sezane isn't fast fashion. They do Sunday drops but most of the styles come back year after year which makes them more like a slow fashion brand than a fast one.
Sezane Shoes Review – Are They Good?
I've tried a lot of Sezane shoes over the years and my honest take it: maybe. I adore their boots. I have a pair of the Niels Ankle Boots in two colors and wear them alllll the time. Especially in November through January when it's colder.
I also have a pair of their loafers which are simply perfect for summertime outfits. But I've tried their famous Paula Babies and they are super uncomfortable for me and my size 9.5 feet.
I do encourage you to order their shoes – the pairs that fit are so well made and they last forever.
Is Sezane Worth it?
My honest review? Sezane makes high-quality pieces that will last you ages. They are expensive, and some items I think are perhaps a little inflated in price, but at the end of the day, this French brand is worth investing in key pieces for your capsule wardrobe.
I've been stocking up on many pieces and know they will last me for years.
Sizing is pretty spot on, though you may have to try a few styles and sizes to find what fits you best. But customer service is fast, and returns are free, so it's low-risk.
If you have the budget and are looking to add sustainable, quality, well made and timeless pieces to your closet, you'll love Sezane clothing.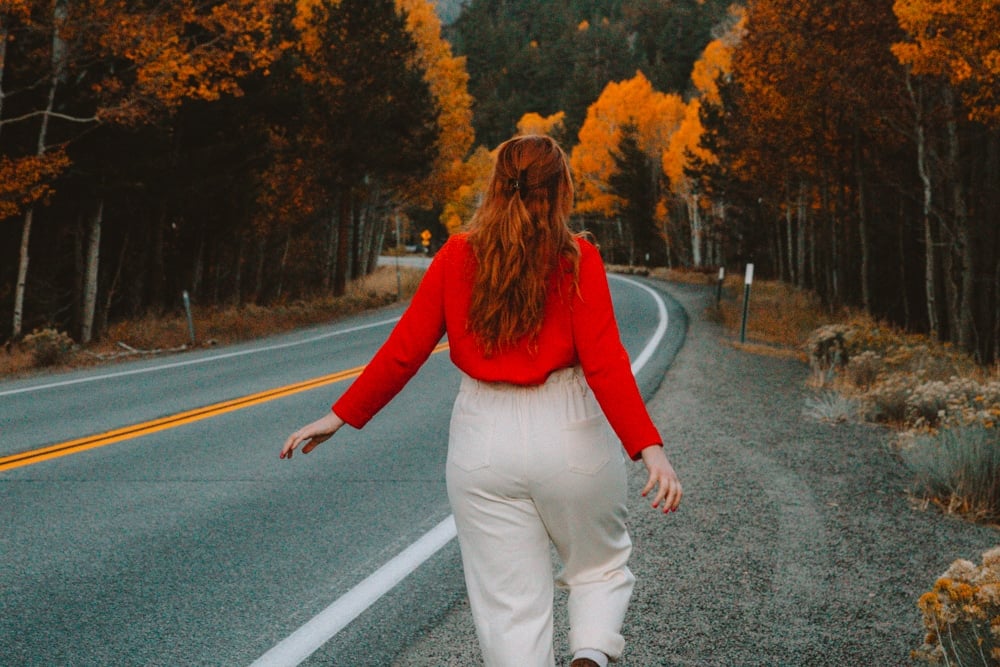 Got your own Sezane reviews to add? Drop a comment below so I can see!