Summer is here, which means more lazy days in lounge chairs, beach trips, and cold cocktails. What's a more perfect companion for all of these than a book?
Here's a hack—if you don't have amazing AC, public libraries are a great (and quiet) place to relax and escape the heat with a book. (But we also listed links for you to shop if you can't make it to your bookshop before your 2023 summer vacation, or you prefer to read on a Kindle!)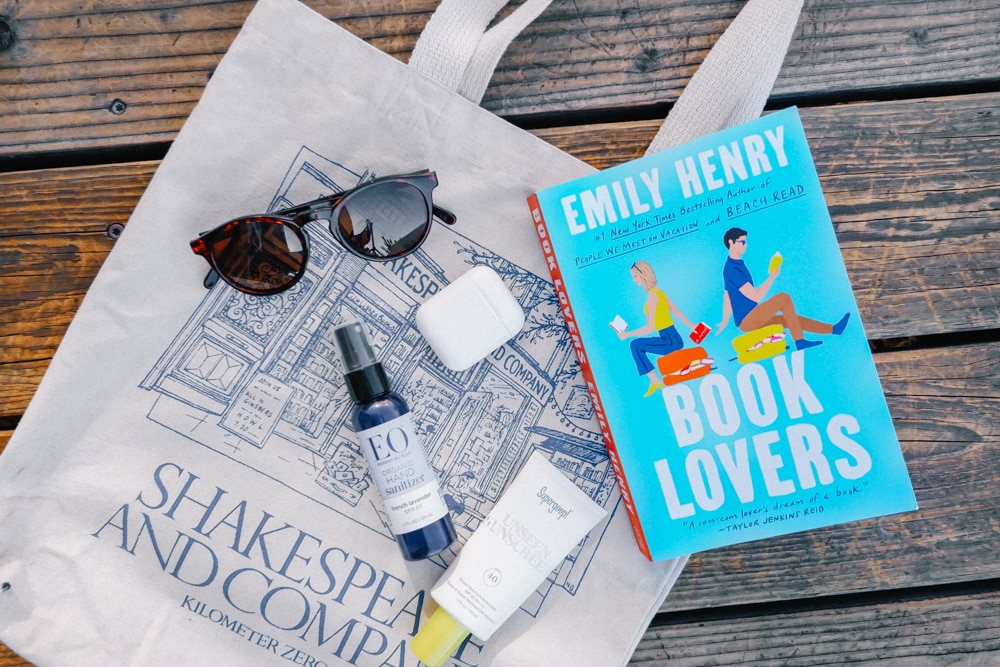 Good books are almost just as hard to keep up with as new streaming shows. It can get pretty overwhelming to navigate Goodreads book lists and find recommendations that aren't old classics like Wuthering Heights or The Great Gatsby—which, don't get me wrong, are awesome, but sometimes I just want a funny romance or something that's easy to pick up and put down.
My summer 2023 goal is to read at least three books in June, July and August!
I rounded up some of my favorite books (as well as ones I'm itching to check out) to create the ultimate 2023 summer reading list for you! There's everything from fiction, romance, and thriller, all the way to lighthearted memoirs and self-help books.
I've also mixed in some new books with well-loved and best selling books. Whatever mood you're in, this list will help you find the best books to read this summer. (P.S. almost all of these have free Prime shipping on Amazon too!)
30+ Books For Your Ultimate Summer Reading List 2023 
TW: The following list includes titles that include sensitive topics such as trauma, sexual assault, body image, and violence. These books may contain content that could be distressing or triggering to some readers. Please prioritize your well-being and approach these subjects with care.

I hope this list of best summer reads inspired you to pack a book next time you head to the pool or lay out in the park! There's just something about great books and long summer days that can't be beat.

I'm always looking for more recommendations to add to my never-ending book list, so leave a comment if there's anything I'm missing!