Joshua Tree is a magical little town in the California desert full of art, wildlife and some of the best sunsets in the state. While visiting, we knew we wanted a beautiful Joshua Tree house to make as our home base while we explore the town and Joshua Tree National Park. Someplace full of modern whimsy and the same magic that the desert imposes on visitors. And we found it!
Location: Joshua Tree, CA
Type: VRBO
IG Rating: 5/5 aesthetics
Good For: Couples, families
This is the cutest Joshua Tree Airbnb that you'll want to rent on your next trip to the area. Cabin Cabin Cabin is a small bungalow style house that's full of boho chic decor, natural light, plants and also a cute back patio area that makes this house stand out from other Joshua Tree vacation rentals. Not all houses here come with finished backyards, but this one has the one of the best outdoor space in my opinion! After a long drive from San Francisco, checking into this welcoming Joshua Tree rental was just what we needed.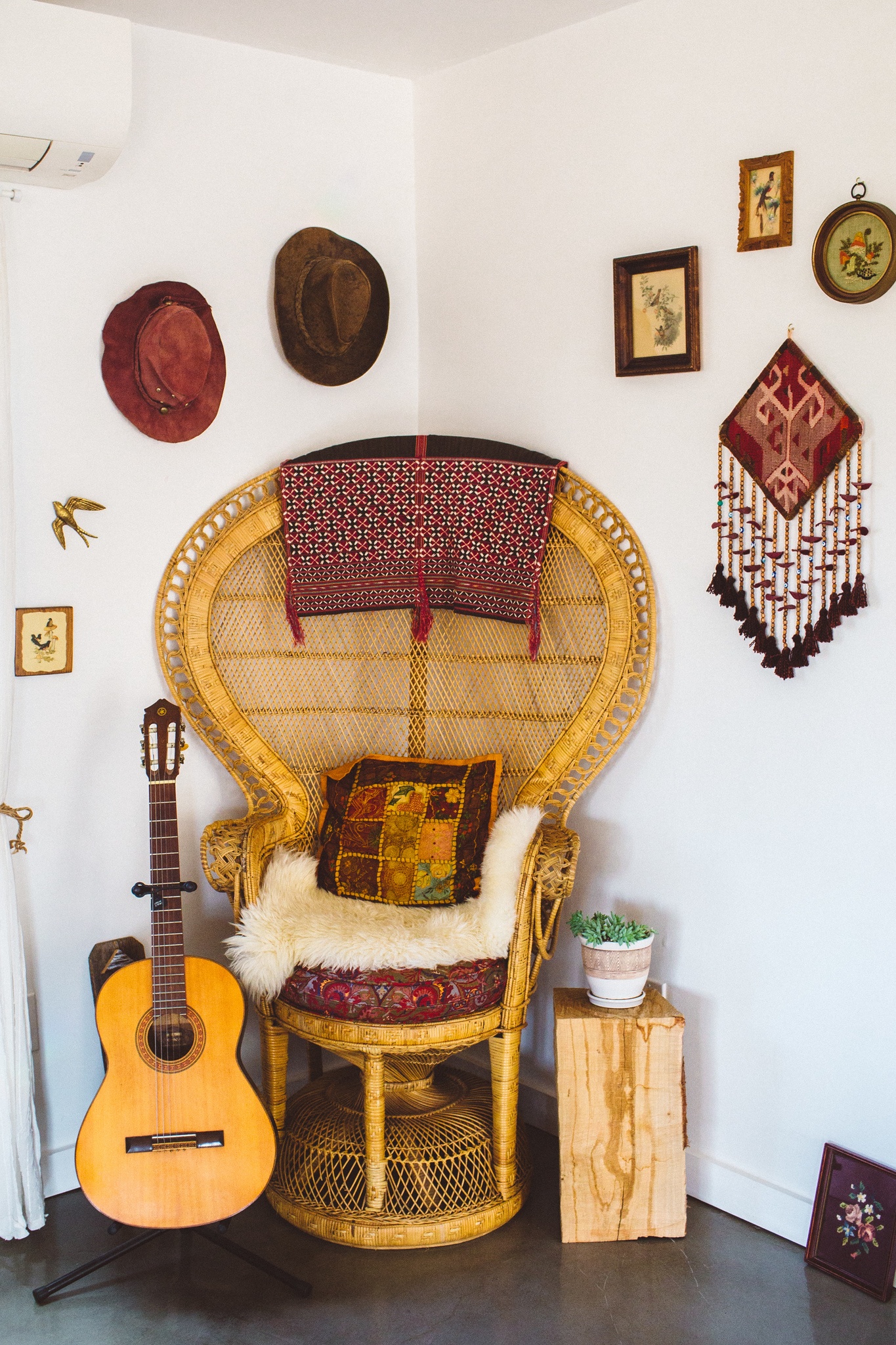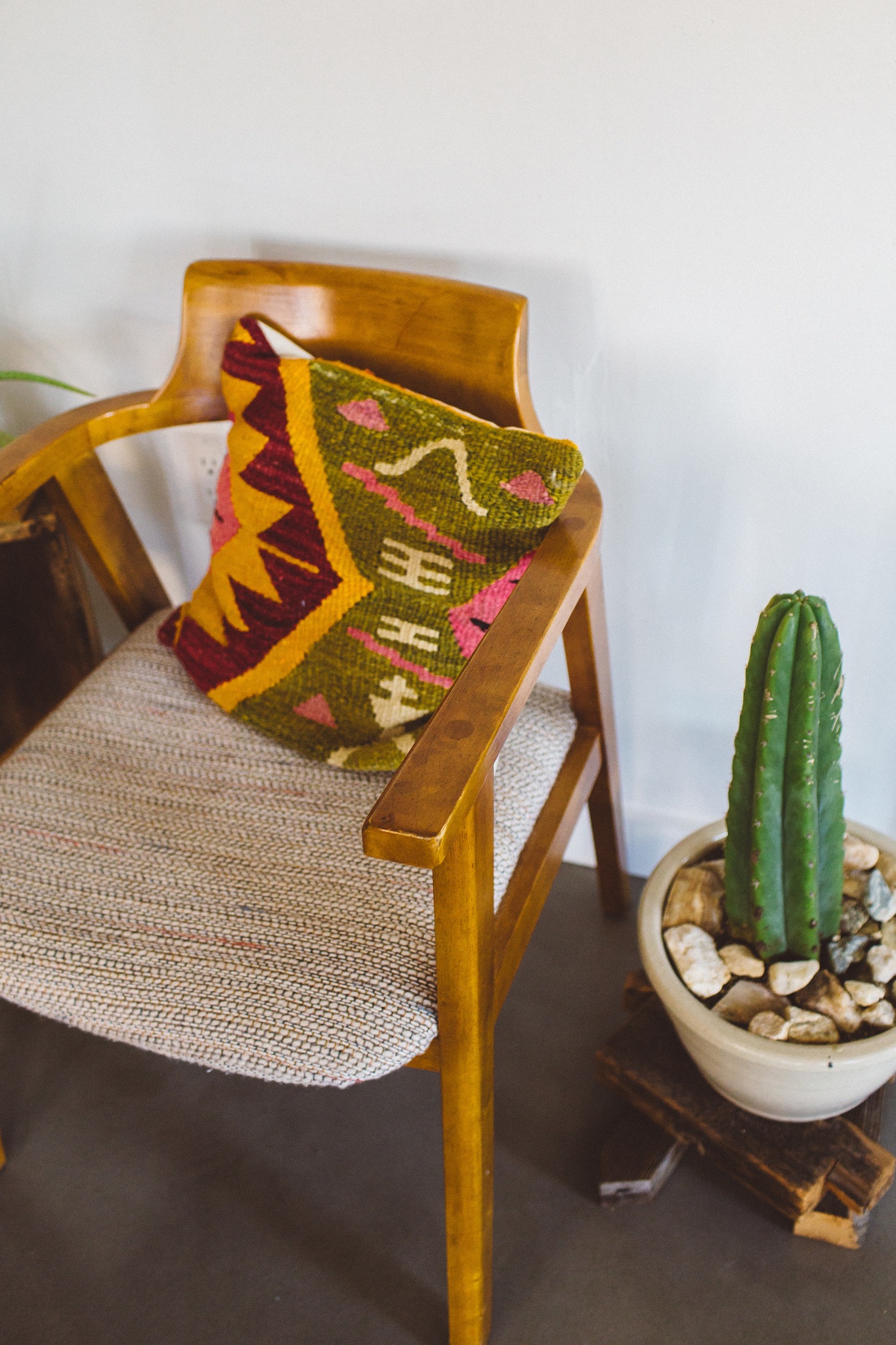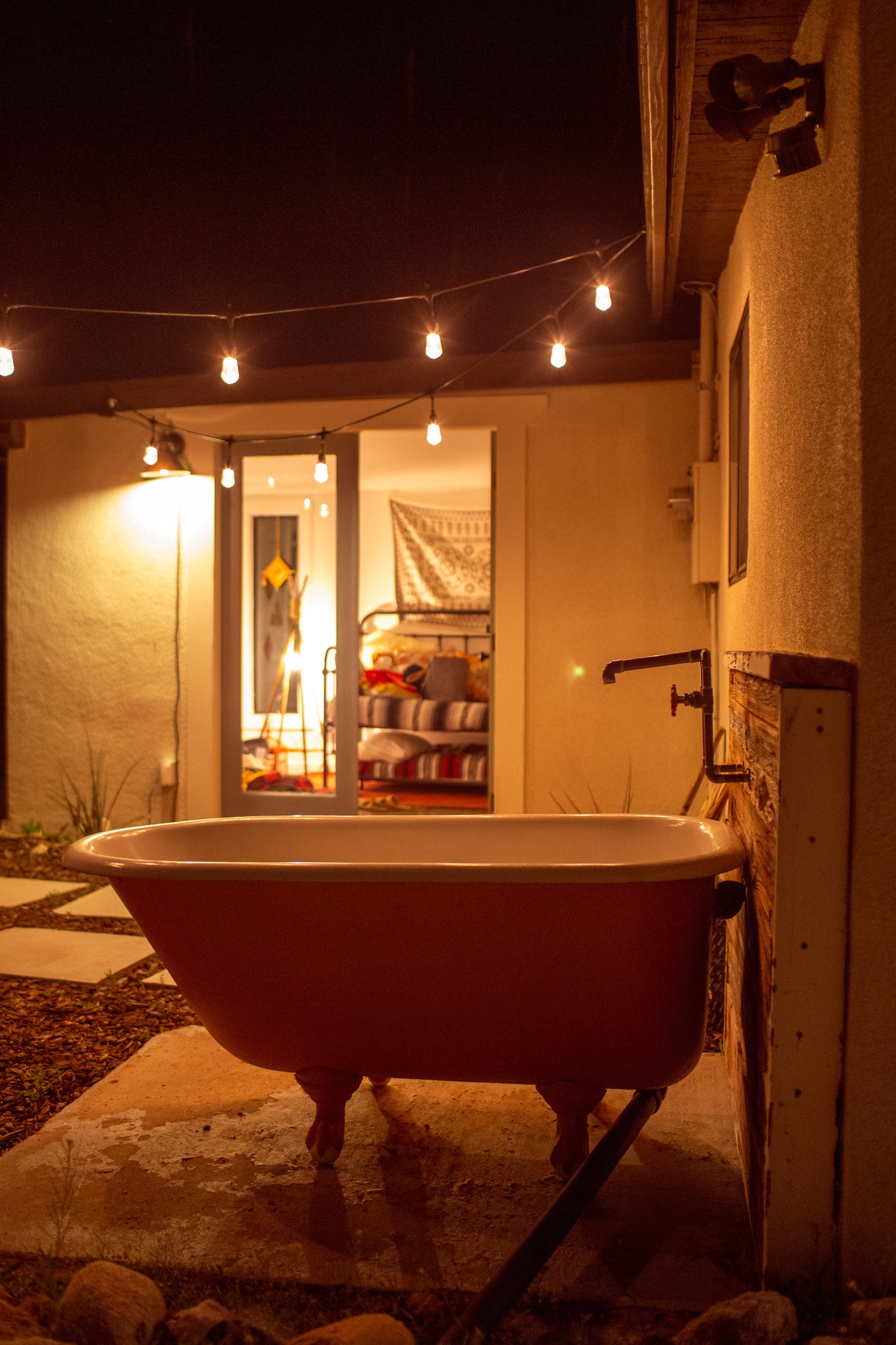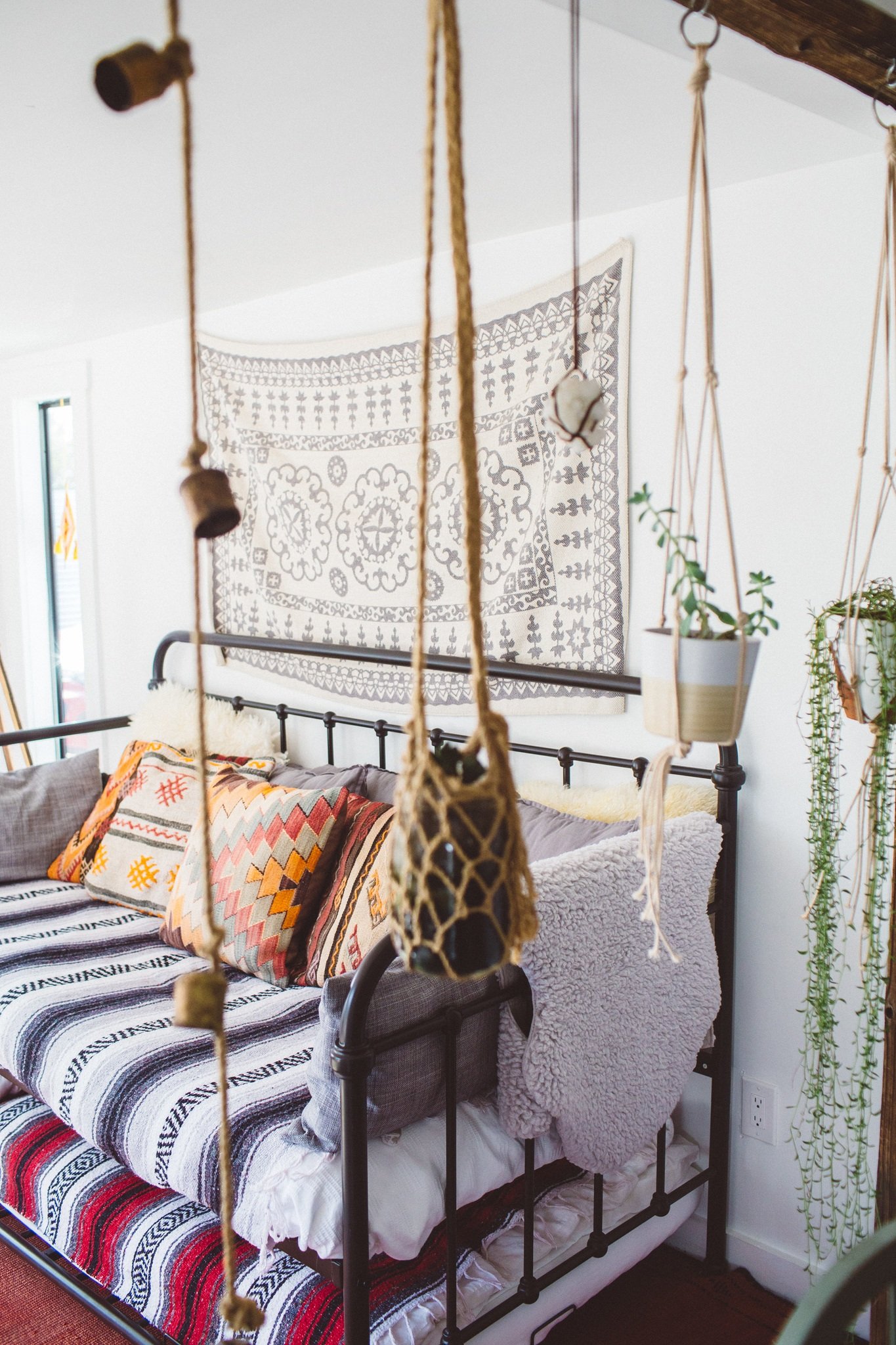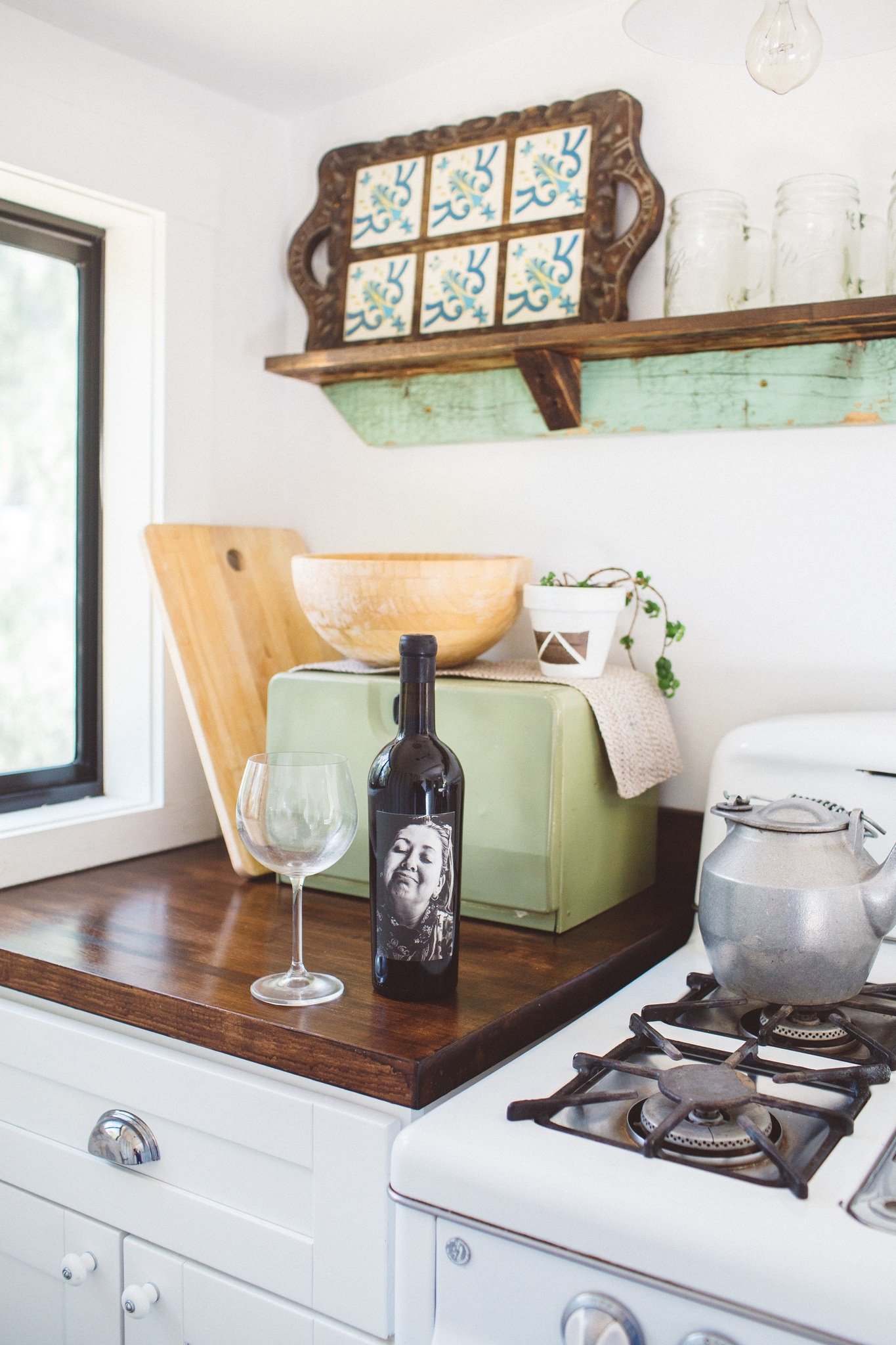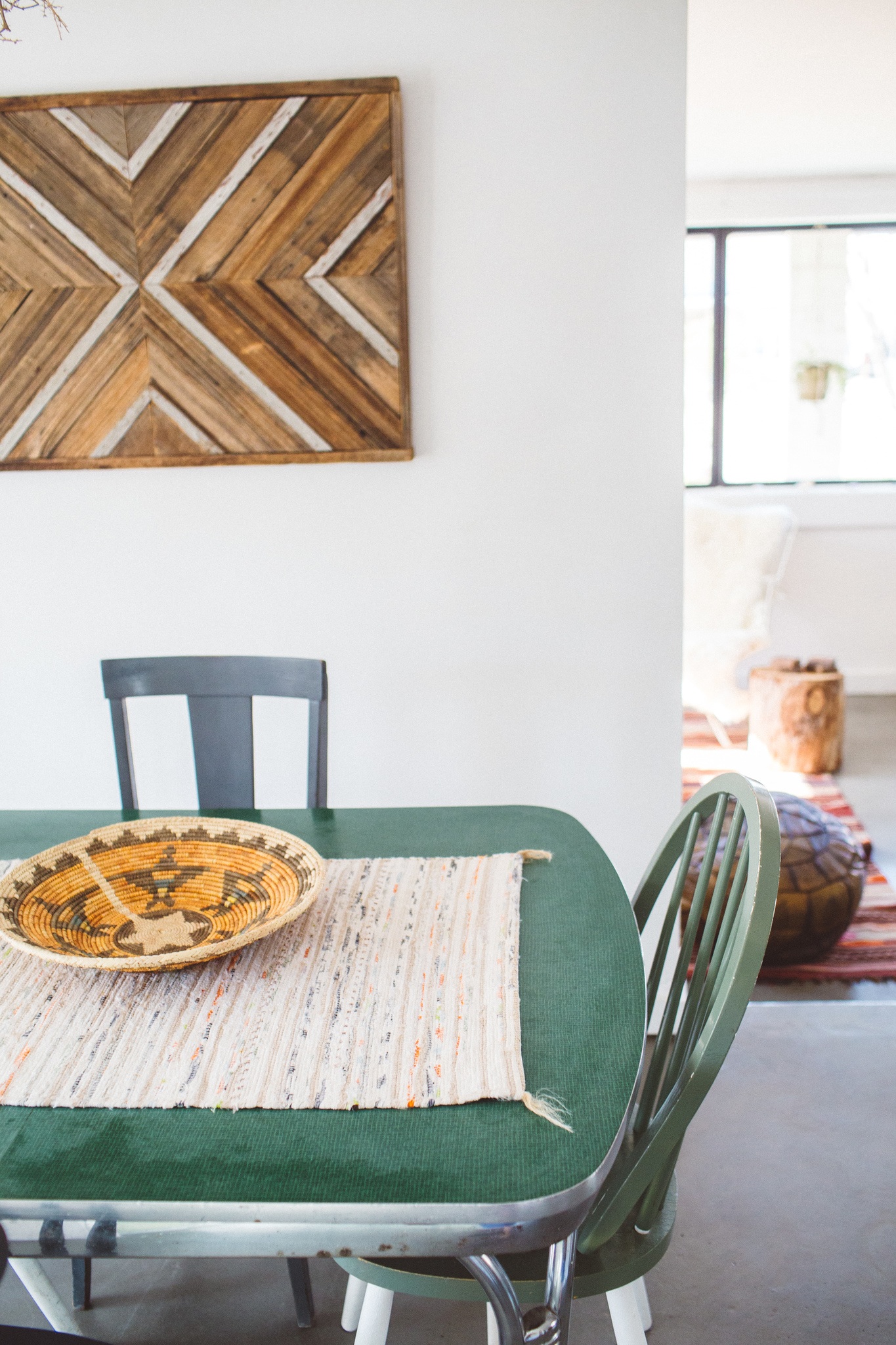 Cabin Cabin Cabin is an adorable little Joshua Tree house full of whimsy. It's in walking distance to the best parts of the town and close to the Joshua tree National Park entrance!

There aren't many Yucca Valley or Joshua Tree hotels to chose from once you cross the mountains outside Palm Springs but there are a handful of unique Joshua Tree accommodations for rent on the Airbnb website and we had a hard time choosing which one to stay at. The town is about a 45-minute drive from Palm Springs. We were visiting Palm Springs for a conference and this house made for the perfect retreat from the city and chaos that surrounds large events.
The orange bathtub in the backyard made for a relaxing way to unwind each night under the millions of stars visible in the desert night sky.
It was important to me to have space to sprawl out, decor that made me happy to be in that space and some sort of fun outdoor elements – like an outdoor shower, hot tub or pool. When hunting for an Airbnb in Joshua Tree, I was really looking to hit all these benchmarks to make the visit extra special and Cabin Cabin Cabin delivered! The kitchen even came stocked with coffee and some basic cooking supplies like salt and olive oil. Sometimes Airbnb hosts forget these daily basics that have a huge impact on the guests, and I was so happy Cabin Cabin Cabin had this covered.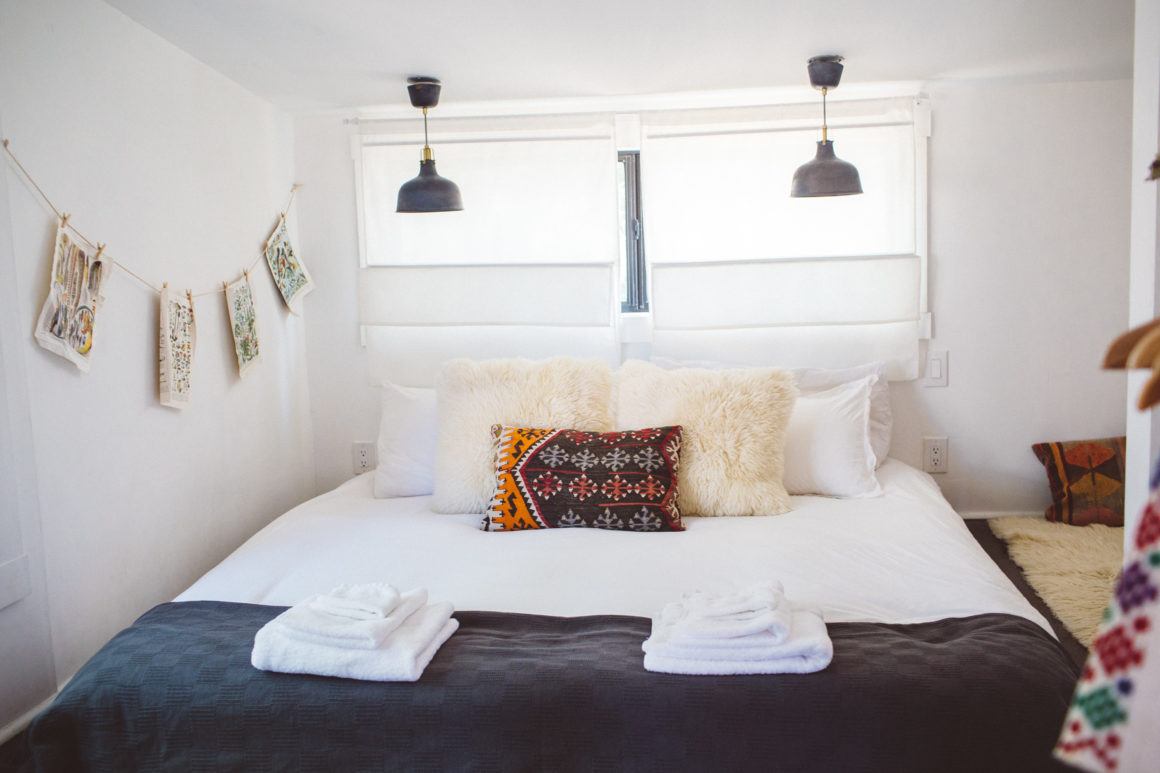 March is the perfect time to travel to here because Joshua tree weather is not yet in the 100+ degrees that you see in the summer, but the days are much warmer than in the winter. Cabin Cabin Cabin delivers everything you want in a Joshua Tree Airbnb no matter the time of year, but I thought we lucked out on the weather. In the mornings, I found myself running a bath in the outdoor hot tub, waking up with the birds.
We sat in the sunshine on the back patio in the afternoon, soaking up the sun. Come nightfall, the patio lights added that element of hygee before we turned them off to stare at the stars in the desert sky above us (another benefit of Joshua tree house rentals vs a hotel or Palm Springs — you can view all the stars at night!!)
Cabin Cabin Cabin Amenities
This Airbnb can fit up to 4 people!
Kitchen
Coffee maker + coffee
Cooking basics (pans, oil, etc)
Dishes + silverware
Oven, stove, refrigerator
Self checkin + keypad
Hair dryer
Towels
BBQ Grill
Garden / Backyard
Hangers
AC + Heat
Shampoo + Conditioner
Wifi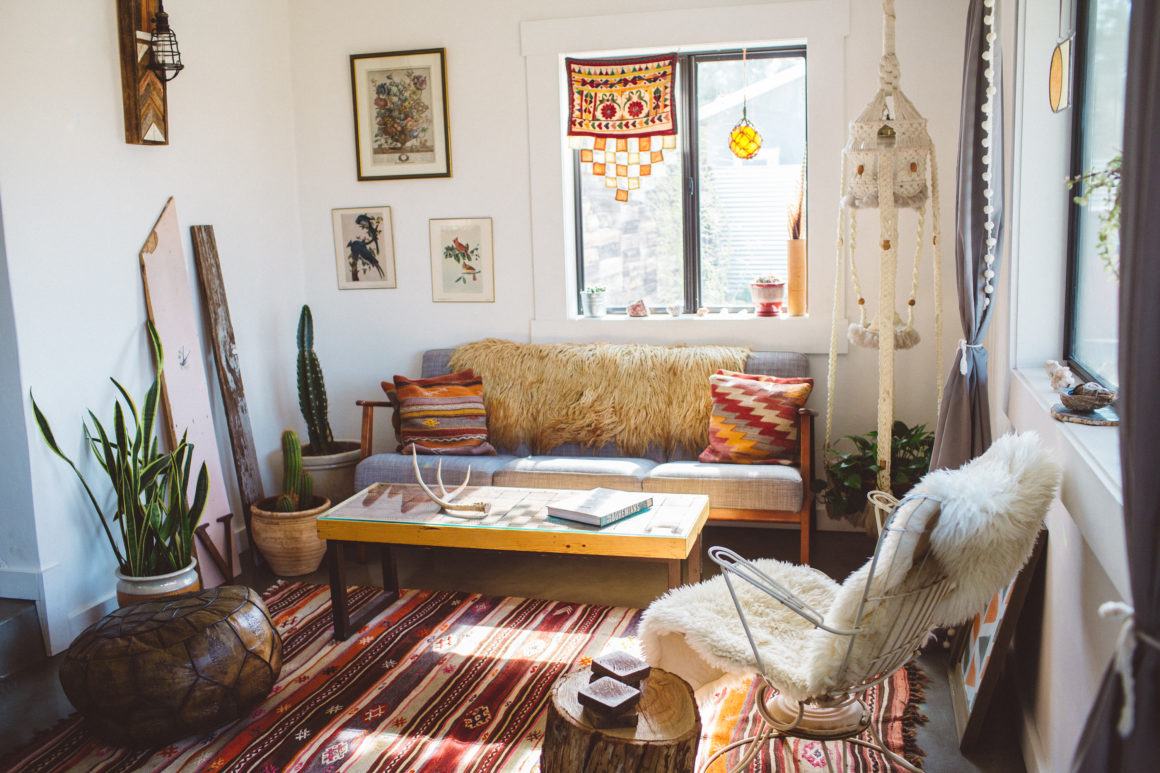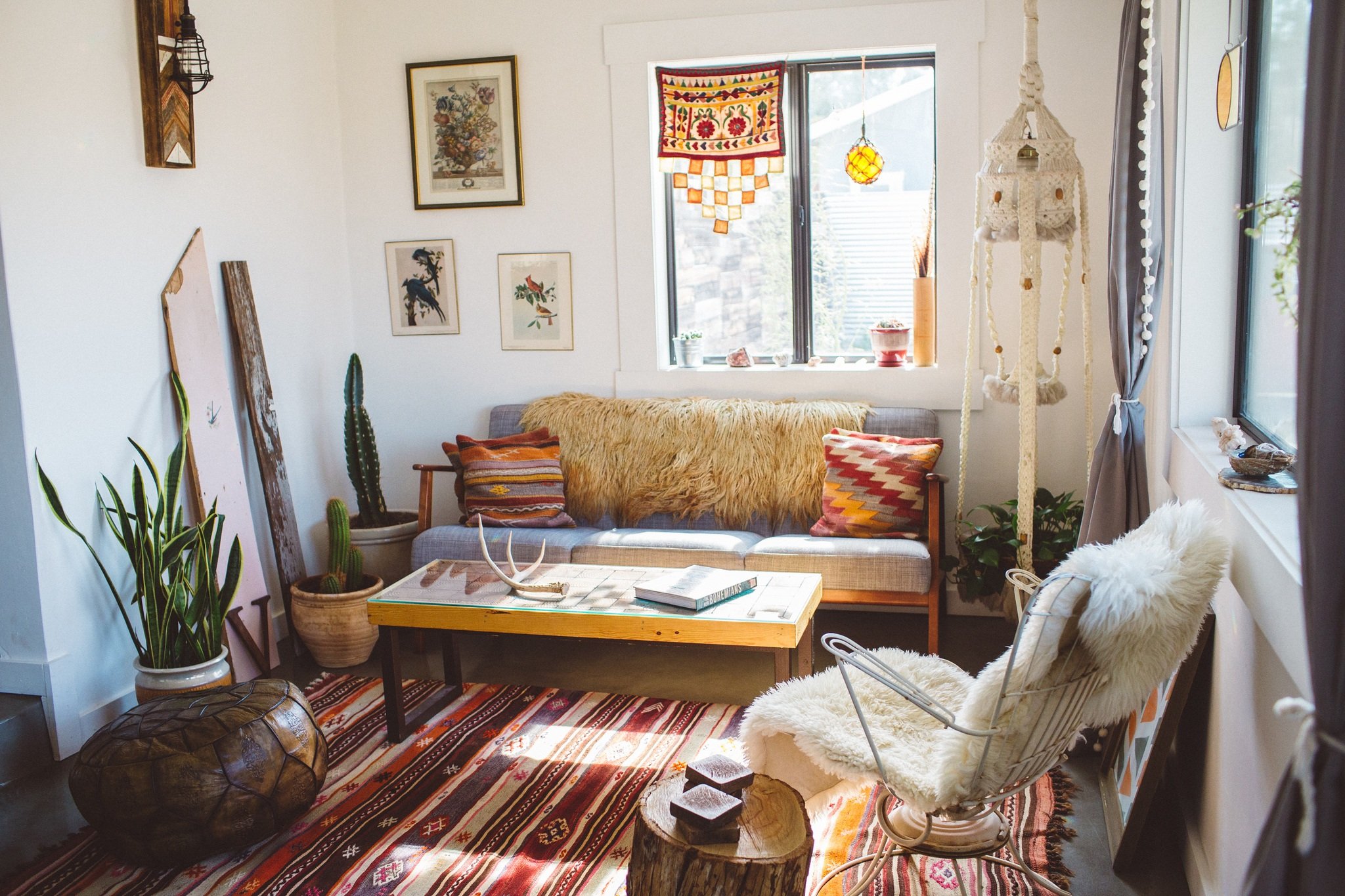 Outfit Inspiration
Joshua Tree is a spiritual desert town. There's something about this energy that just feels different than other parts of the world. The winters are chilly, the nights can be freezing, and the summer days can get over 120+ degrees. Pack accordingly based on the season you are visiting! Make sure to bring sturdy hiking boots so you can hike Joshua Tree National Park safely.
Winter

Summer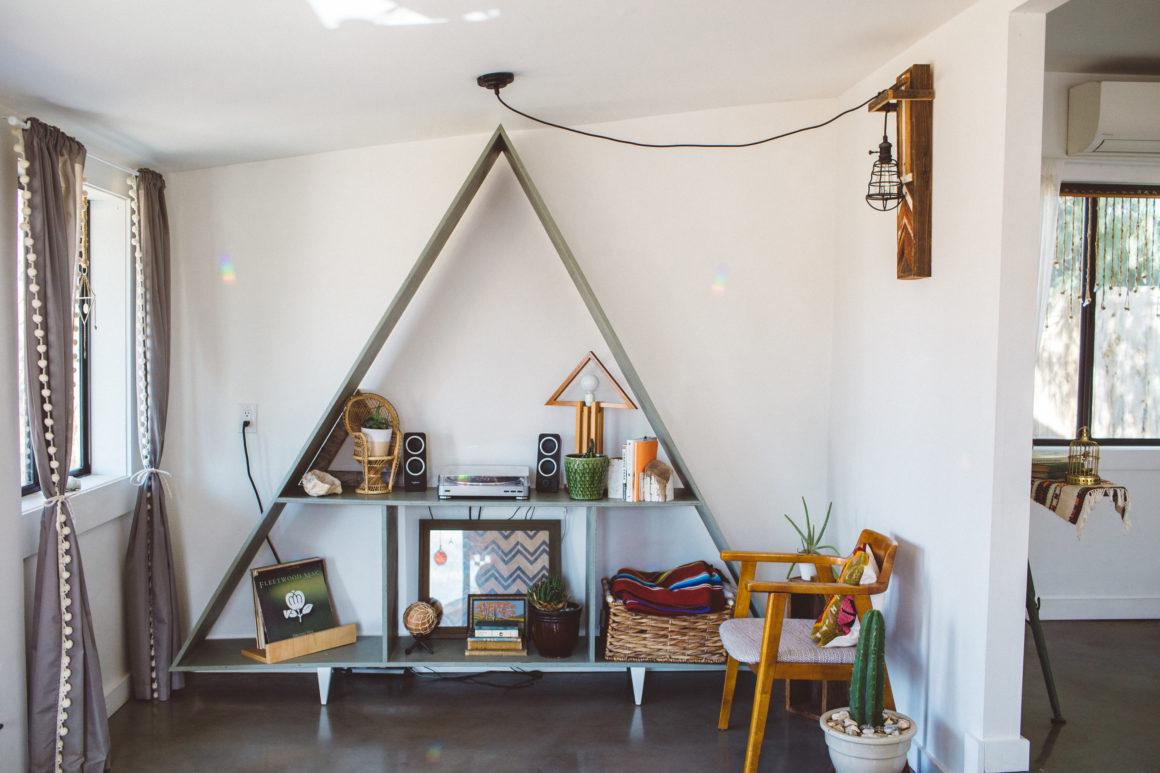 If you are trying to figure out where to stay in Joshua Tree, I highly recommend this Airbnb. We LOVED our stay and know you'll have a great stay! If you have any questions, leave a comment or DM us on Instagram @whimsysoul. Check out my Joshua Tree Vlog next or head to my travel guide for fun things to do in Joshua Tree!
Book now!