Nestled in the Berkeley hills is the Claremont Club and Spa, a luxury hotel built in 1915 that's part of the Fairmont hotel family. And guys – this place needs to be on your hotel bucket list. While driving up to the Claremont hotel I'm pretty sure I squealed "omg. Omg. OMG!" because it's such a dang beautiful hotel. It instantly transported us back in time for the best weekend getaway from San Francisco we've had yet.

[cmtoc_table_of_contents]

If you're looking for a luxury hotel in the Bay Area or the East Bay, this is it! My review is going to be pretty gushy as we fell in love with the historical property inside and out. From the Claremont hotel bar to the blue room/library, every corner of this hotel makes it stand out, including the top-notch service!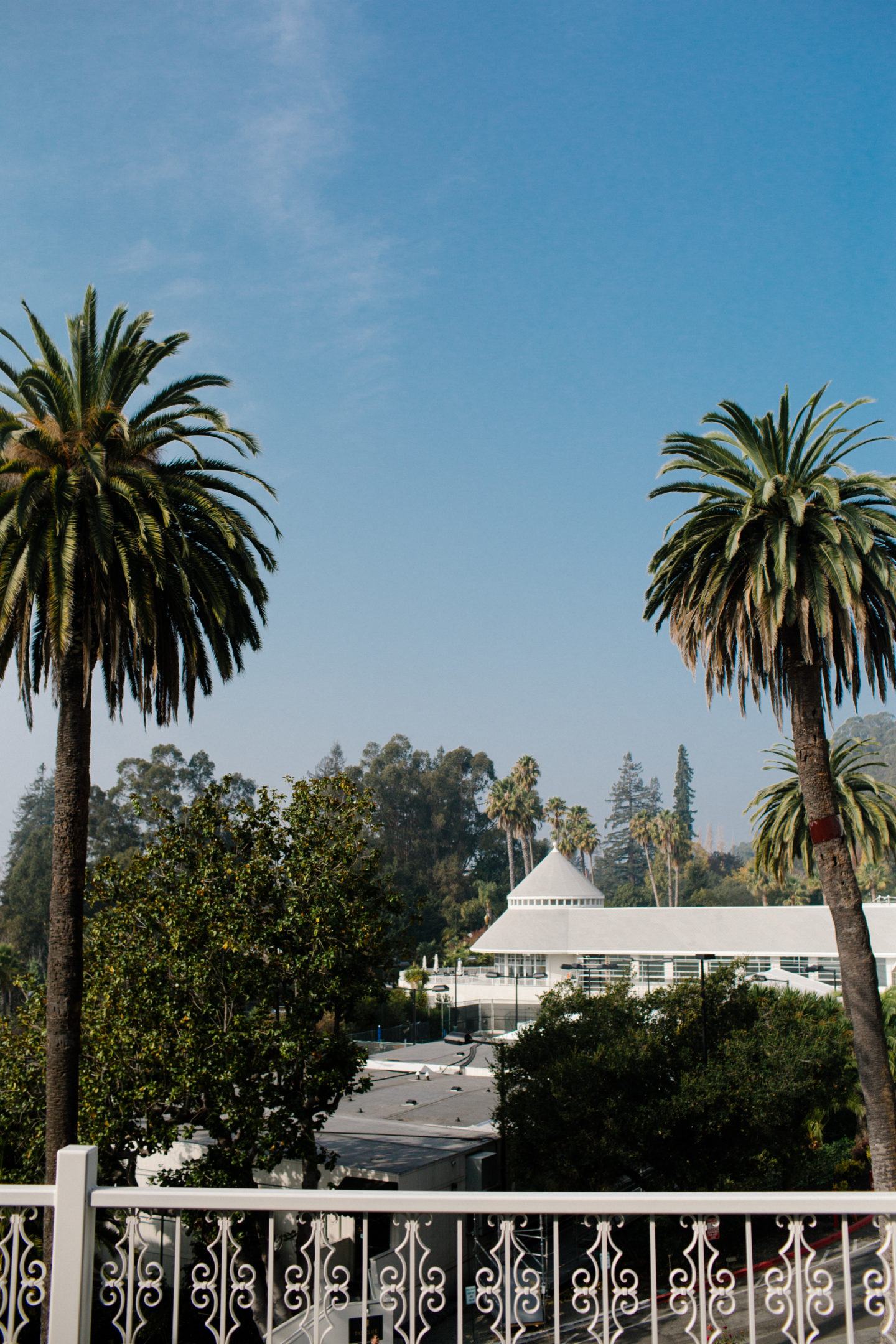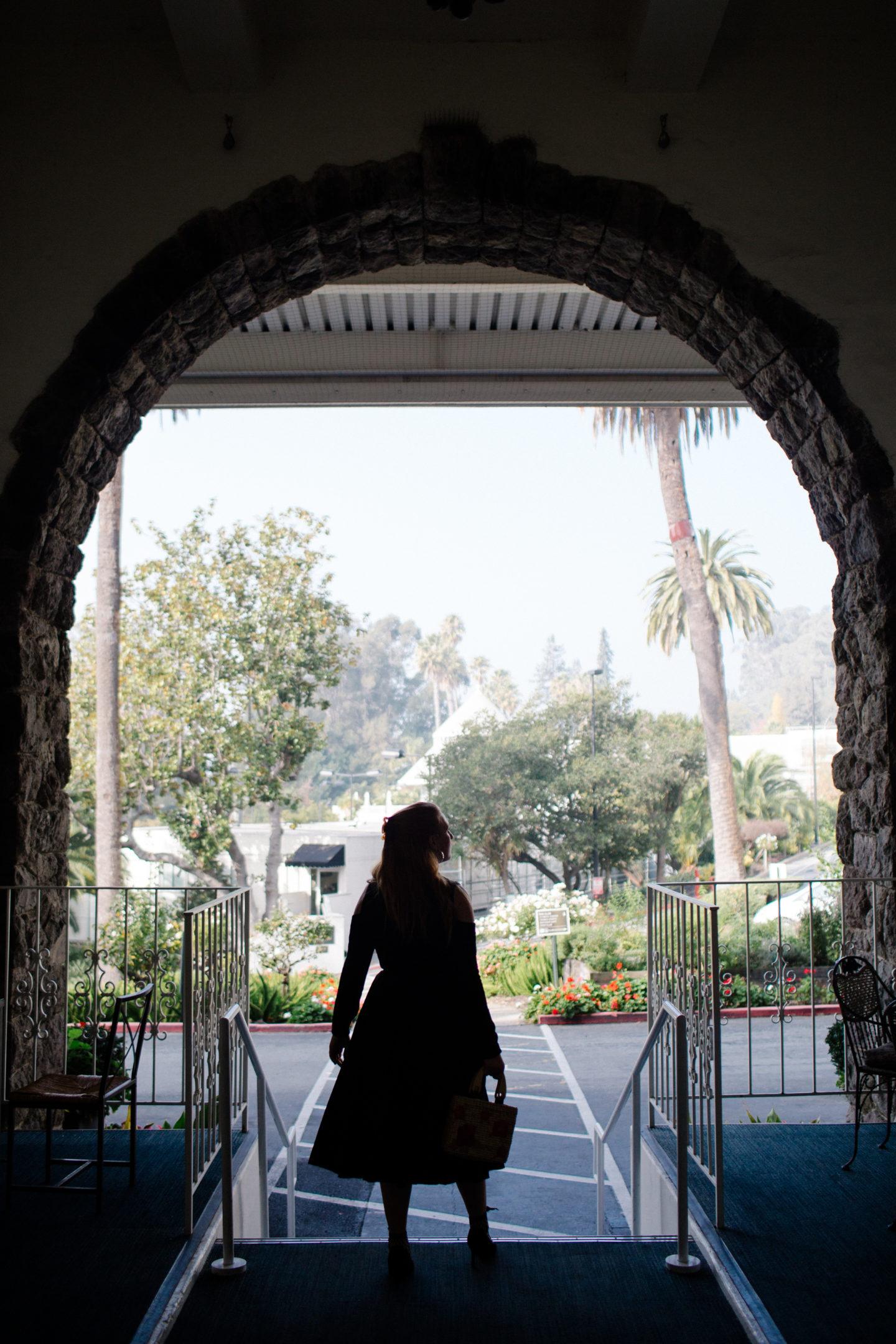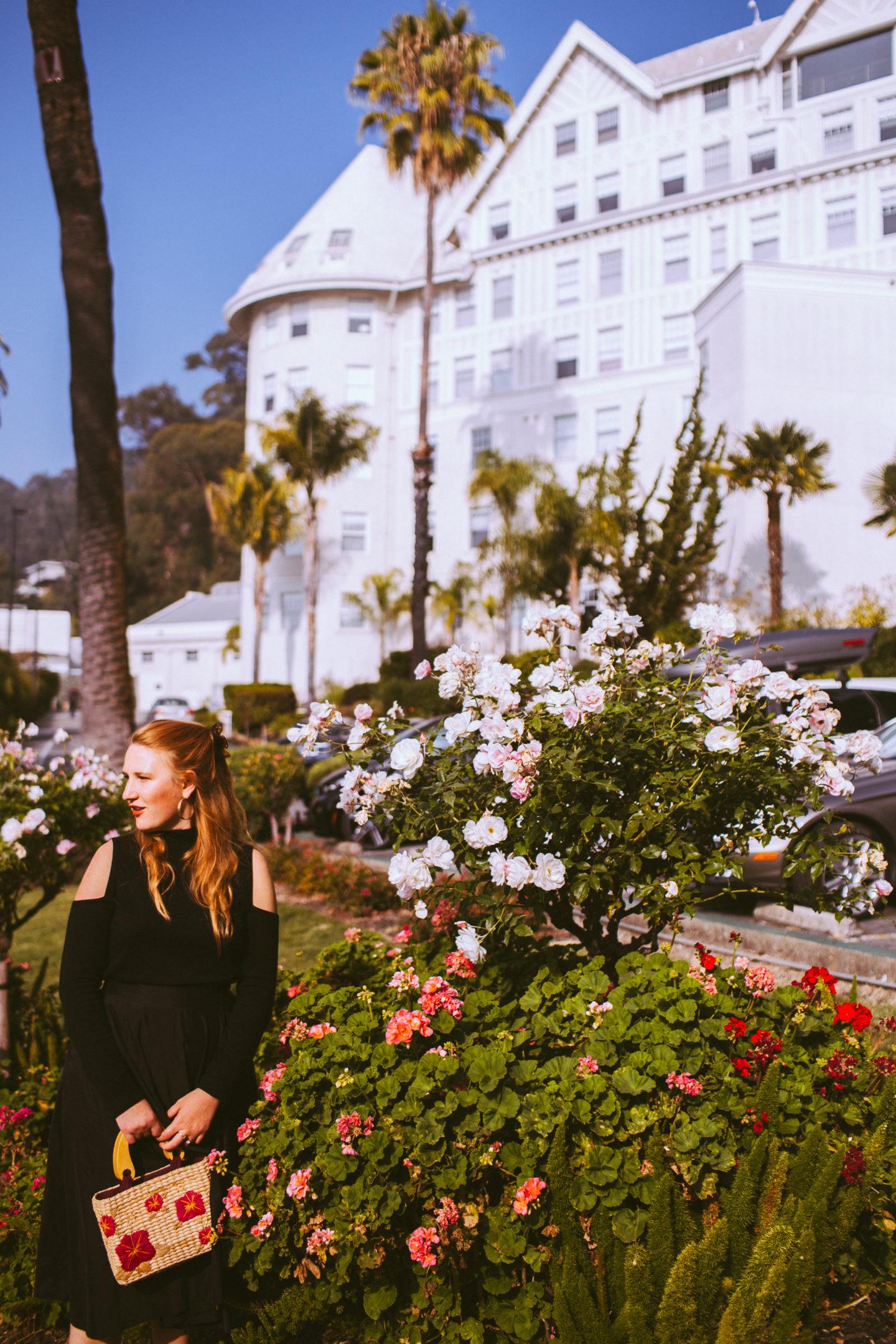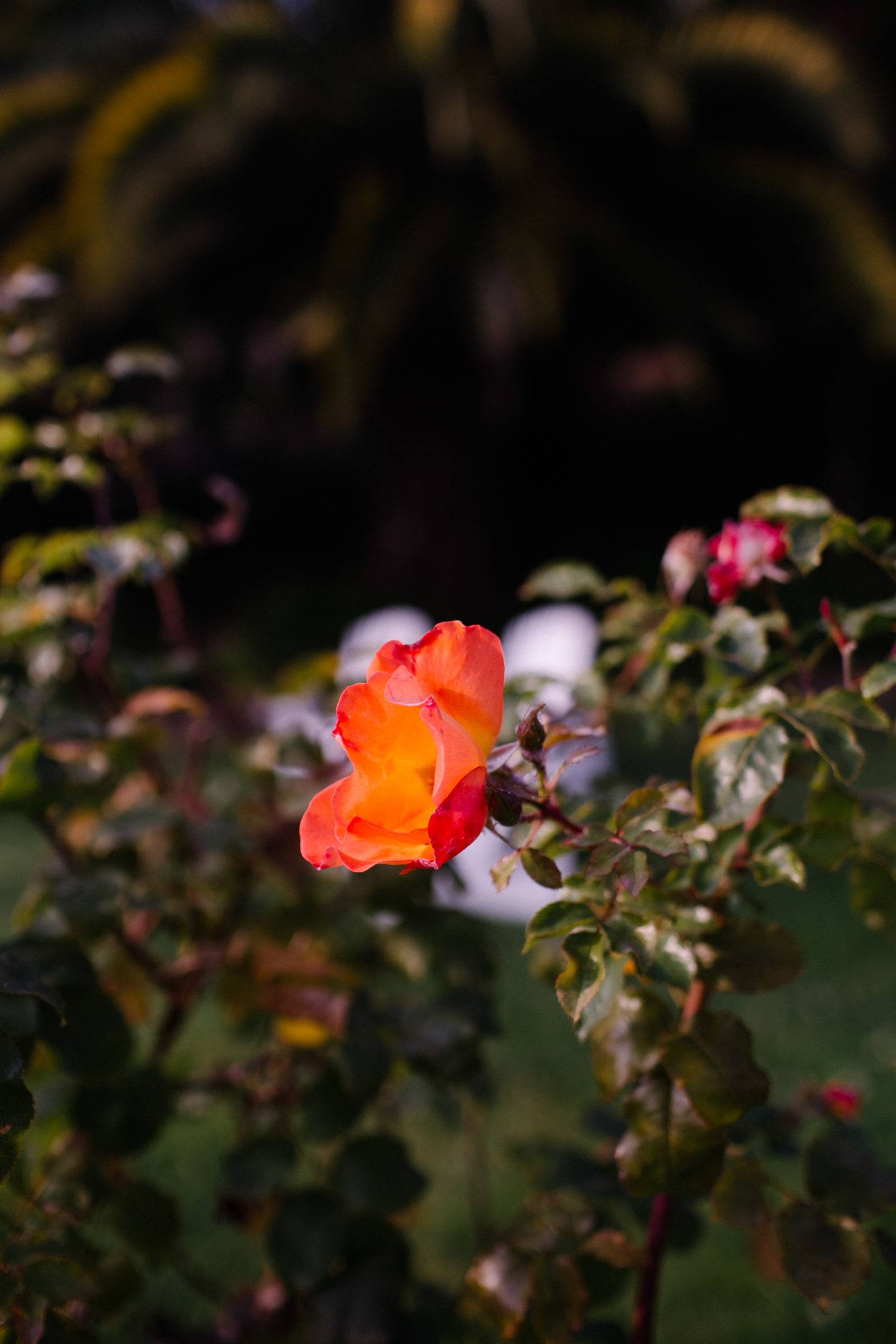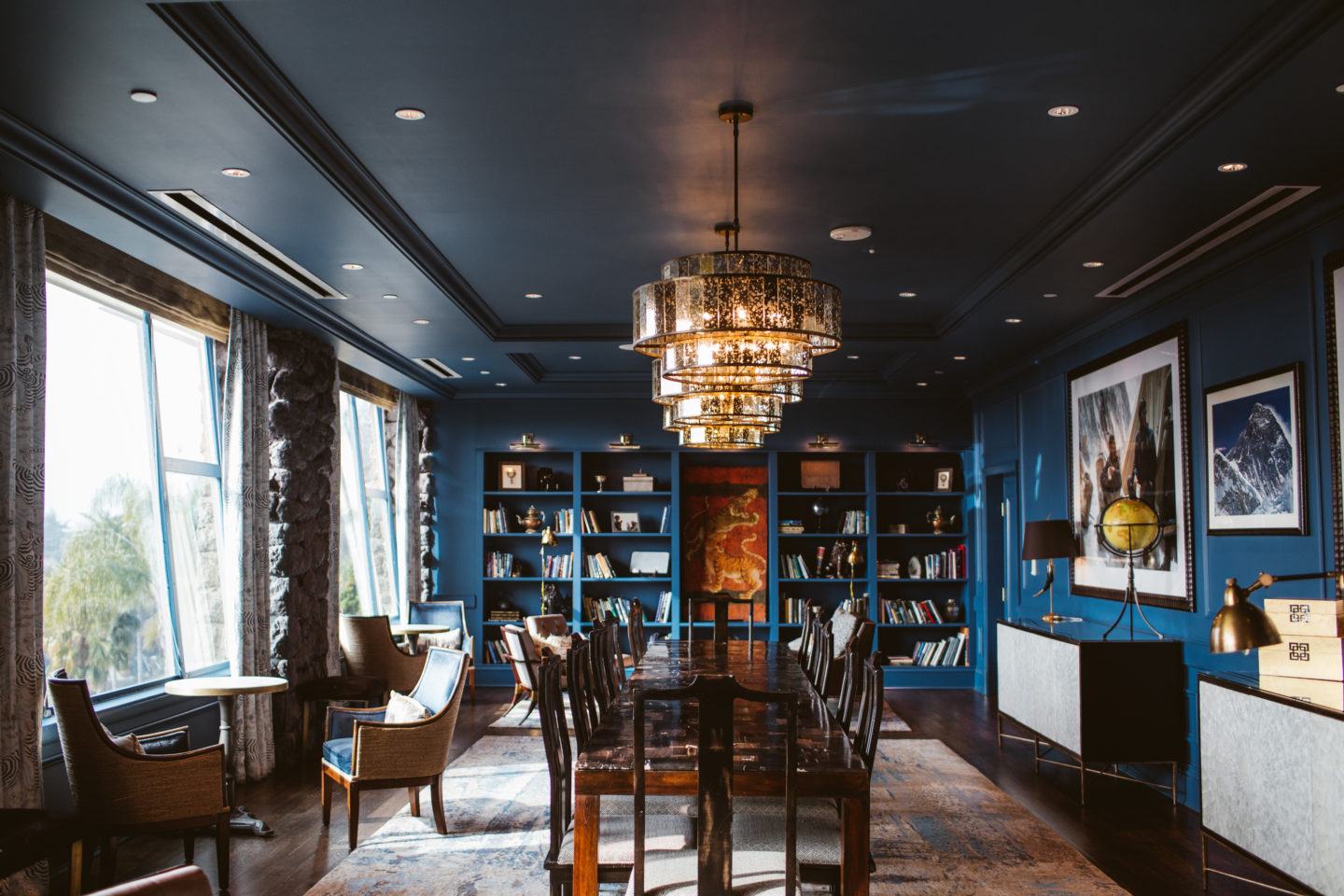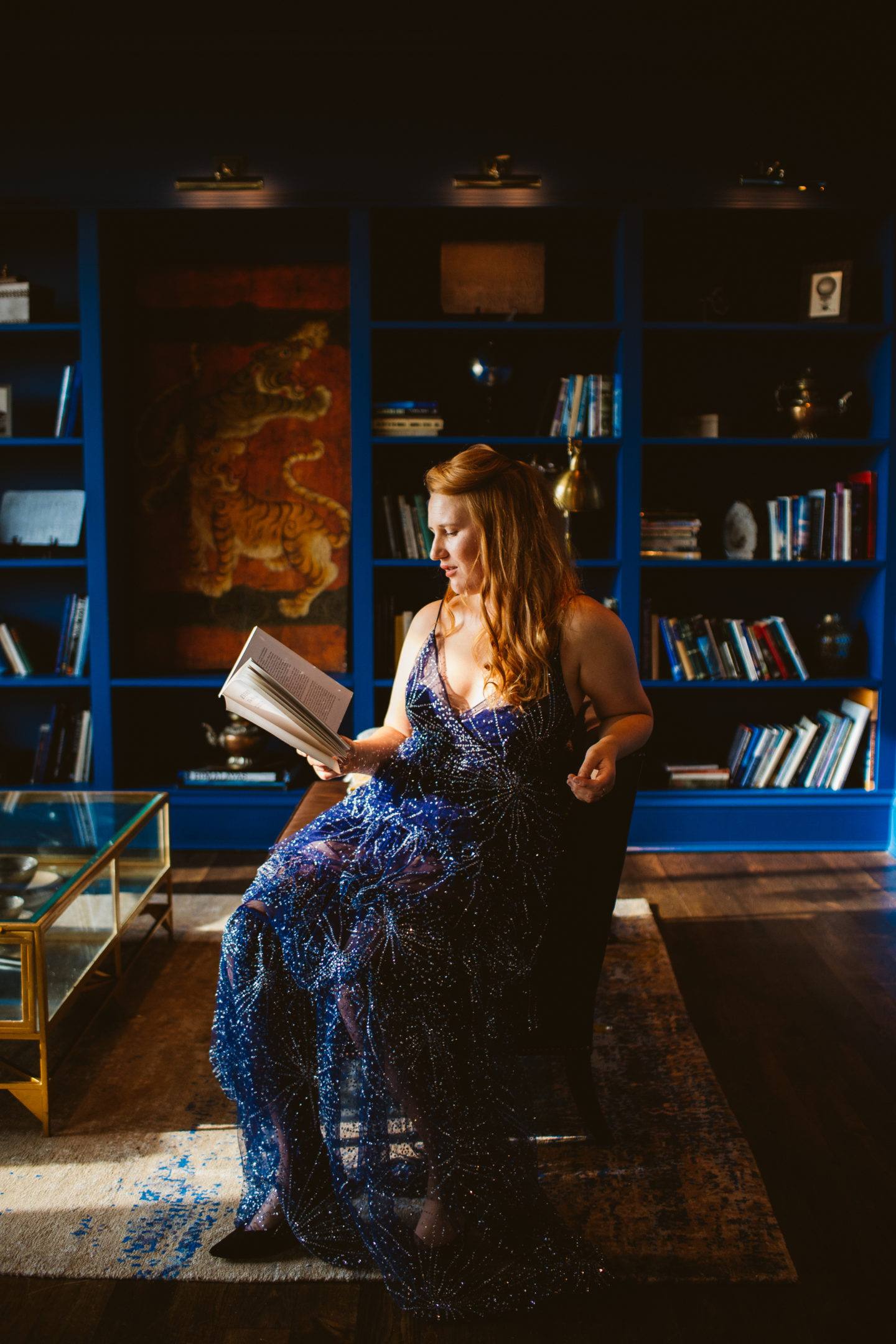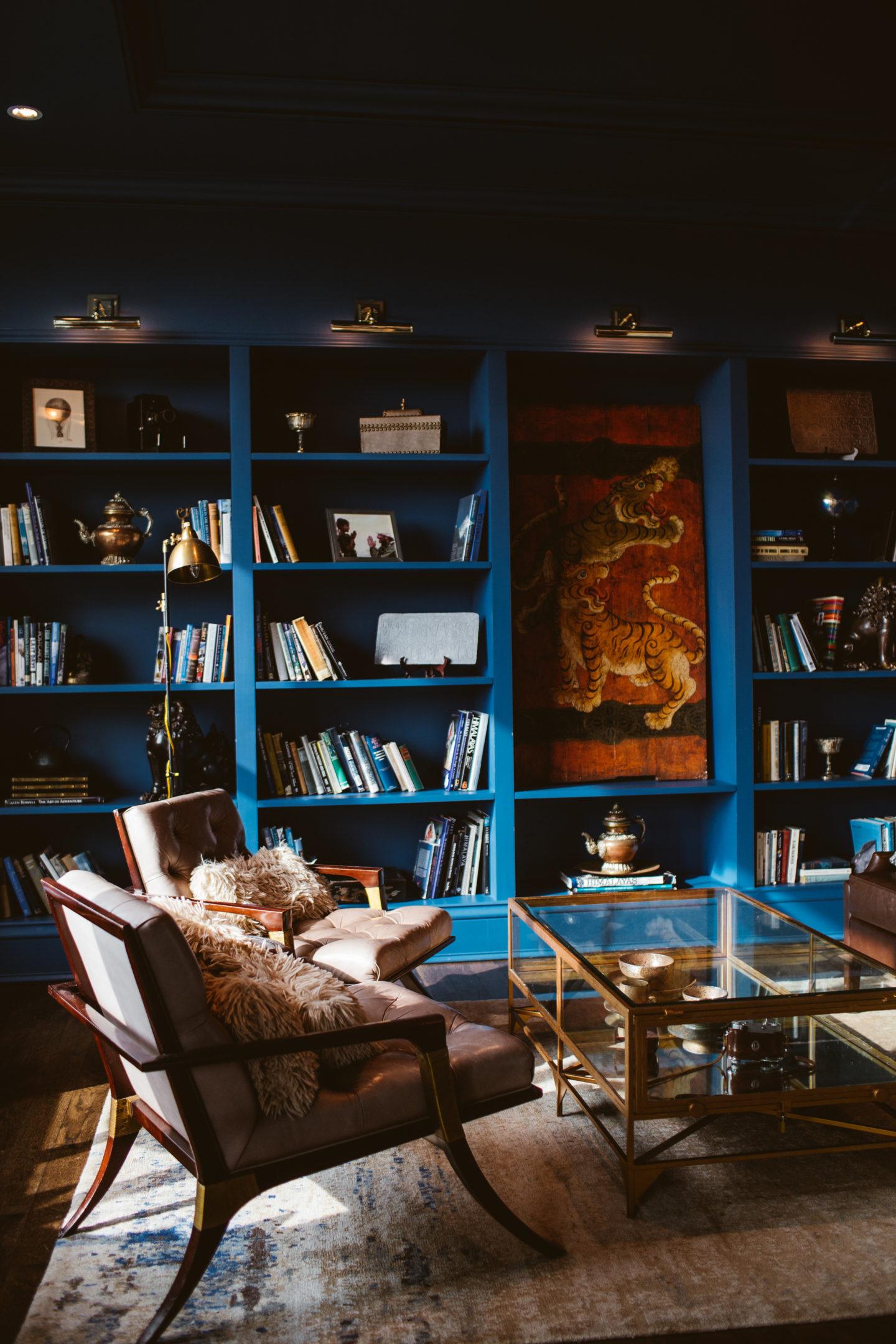 CLAREMONT HOTEL HISTORY
The Claremont hotel totally has the 1920's vibe to it, but with the most tasteful modern upgrades. You could still see and feel the history of the place – it is over 100 years old, after all! It's officially part of the Historic Hotels of America, too. Of all the Fairmont hotels, this one may have some of the most interesting history. Construction began in 1905, but was delayed after the 1906 earthquake and wasn't completed until 1915. This Berkeley hotel was originally not white but was painted for the San Francisco World Fair at Treasure Island in 1939. They wanted to make sure people could see the hotel shining on the hillside from that far away! People back then were goofy, eh?
Now, when you wander the halls of the Claremont Club and Spa, you can still feel that history all around. I really love all the whimsical artistic touches to the rooms. As we walked down the hall on the 6th floor, I had a chance to peek into other rooms that were being cleaned and noticed the headboards were different from the headboard in my room. I loved that, while it's a Fairmont hotel and part of a national hotel family, it still has so many unique aspects in the decor. The Claremont hotel does not have cookie cutter facilities, that's for sure.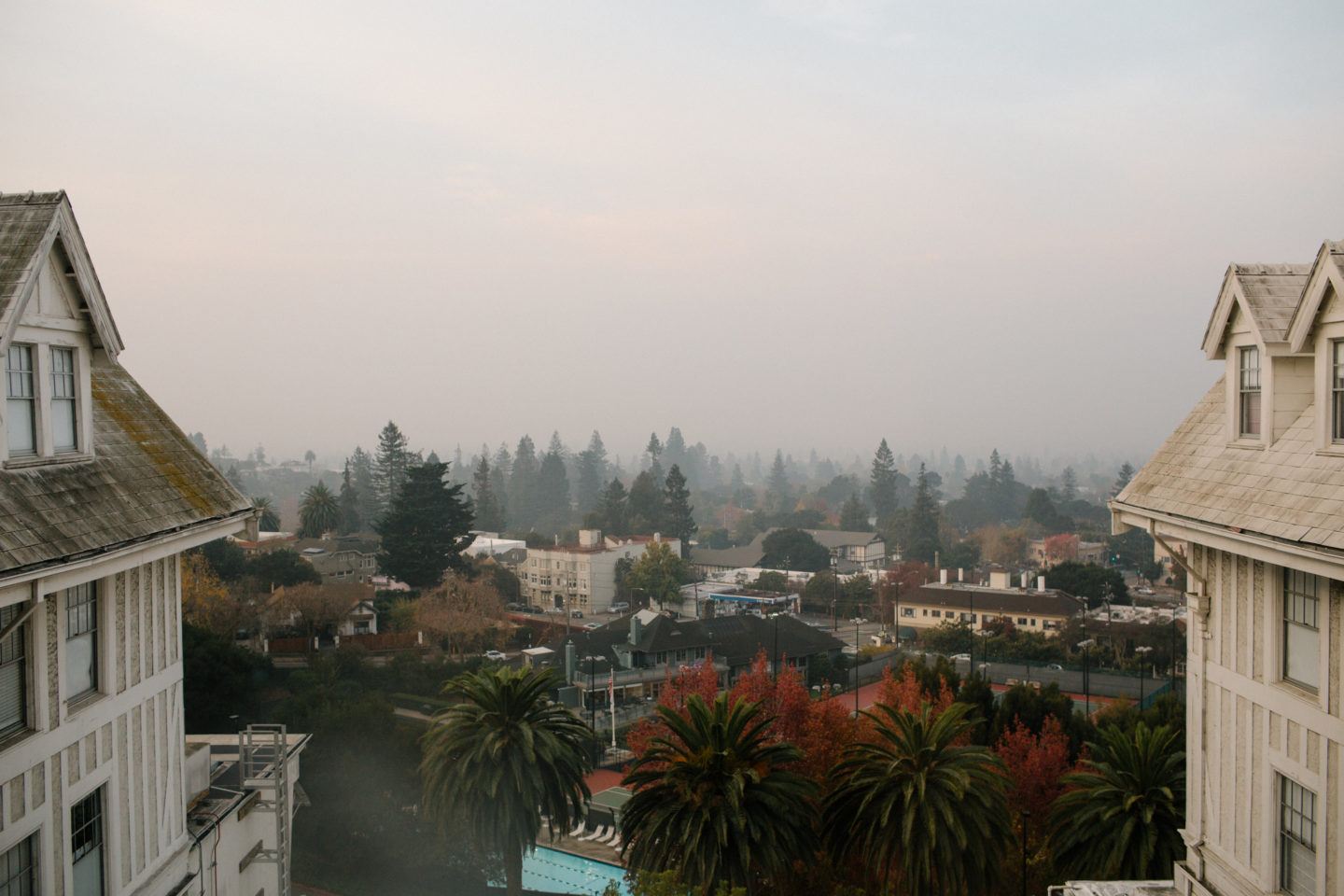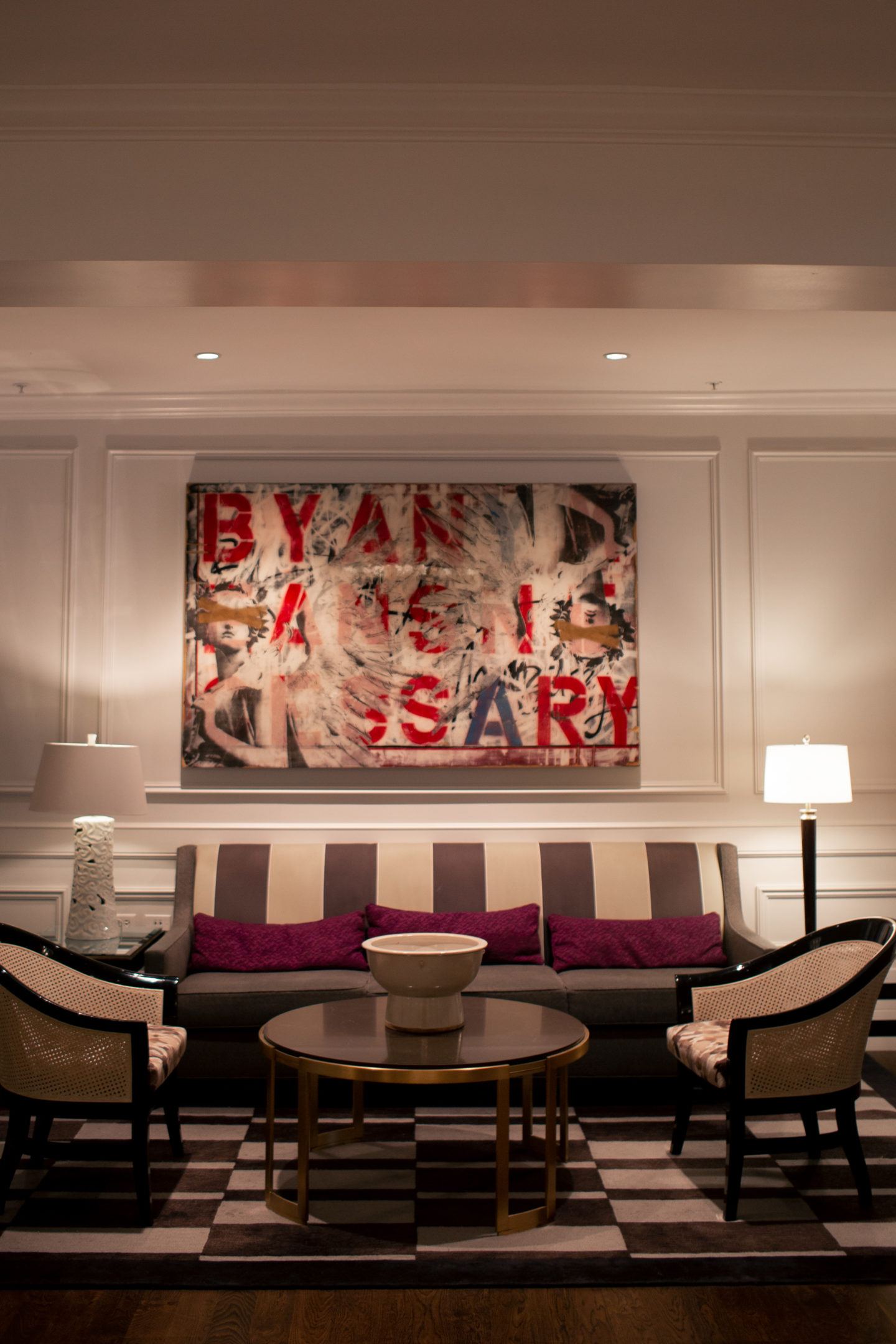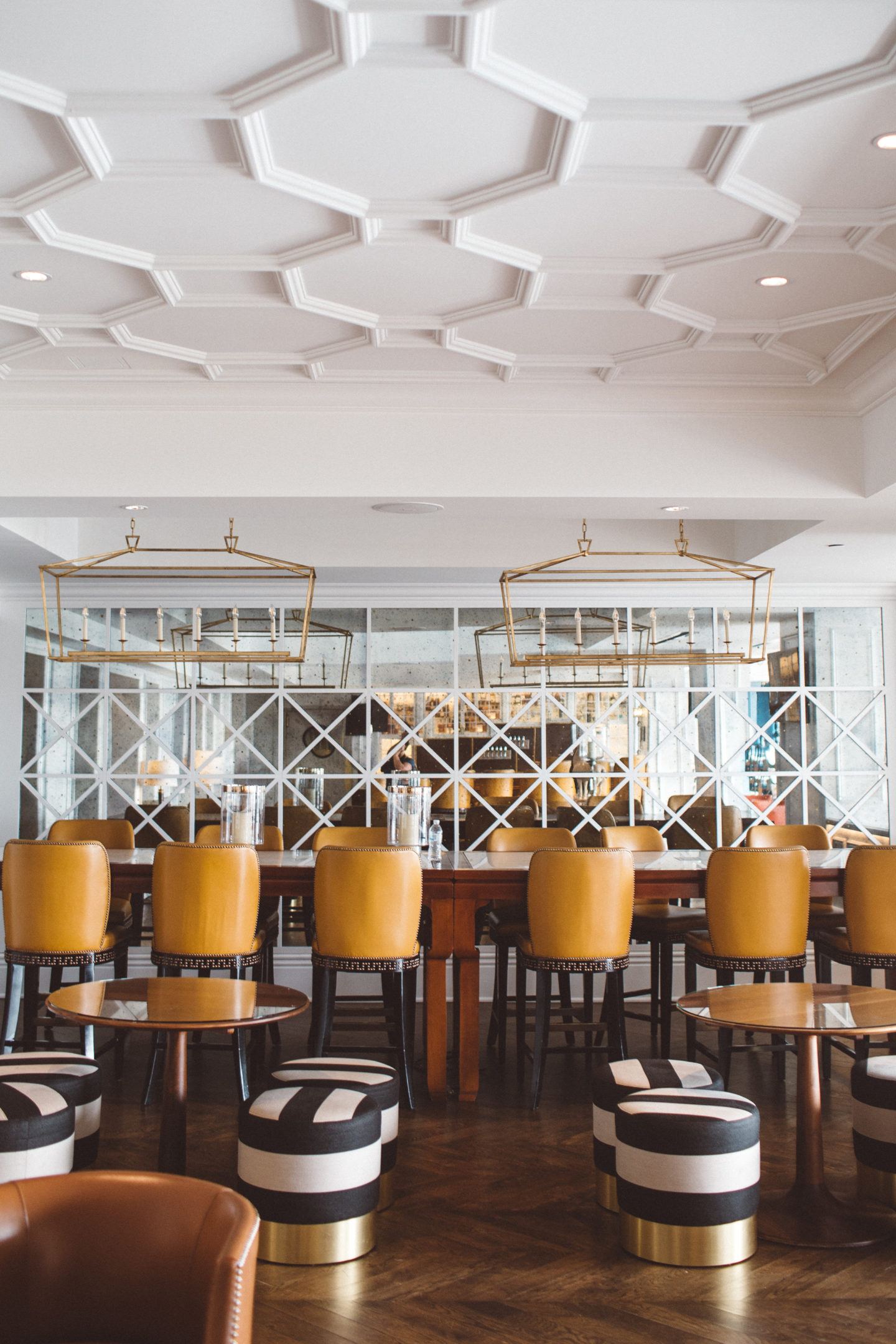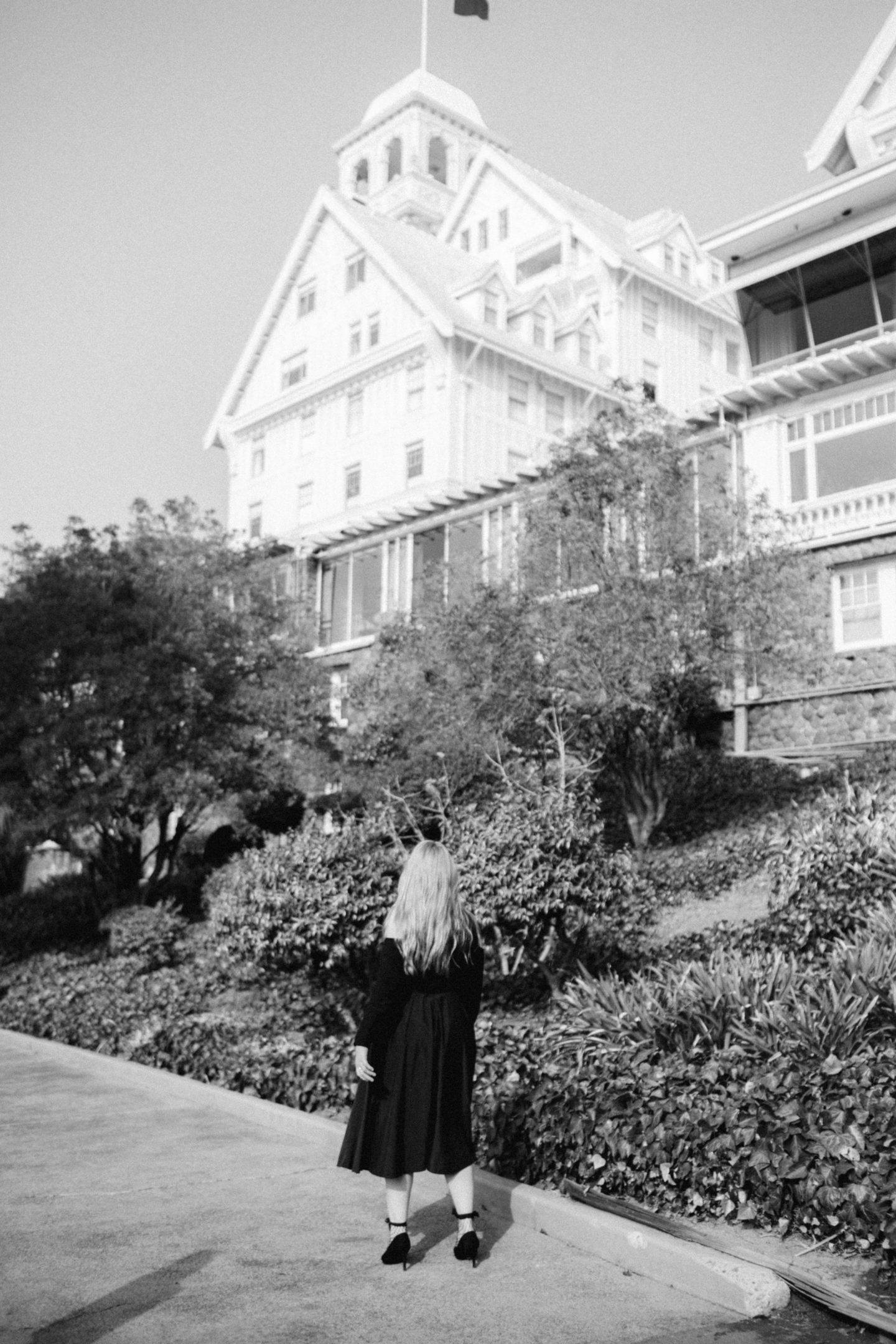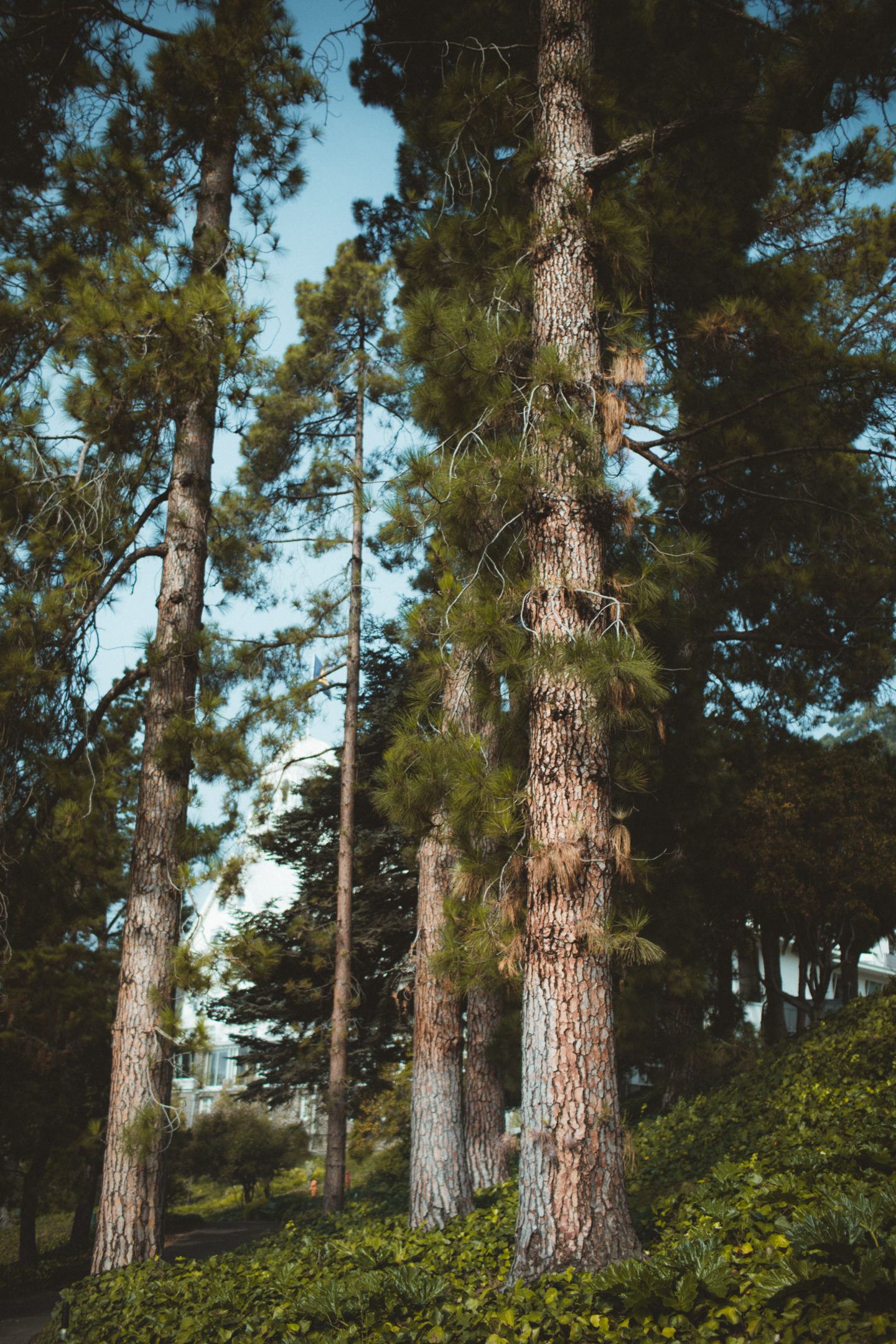 CLAREMONT HOTEL POOL
One of my favorite corners of this massive hotel was the pool tucked inside the Claremont hotel club. The Claremont club has 11 tennis courts, a swimming pool for laps, a whirlpool and a kids pool to boot. That upper deck has a pretty good view of the property and the bay, too! There's a fitness center and they offer fitness classes as well. And of course, there's the Claremont hotel spa which we didn't have a chance to visit this time, but I heard is top-notch for those looking for an added touch of luxury and relaxation on their vacation.
We personally enjoyed an evening dip in the hot tub before dinner at the Claremont hotel restaurant. The club is open to local members, so we watched them swim laps from the whirlpool. The entire pool area is large and filled with black and white decor along with palm trees. I think this place is probably popping on a hot summer day!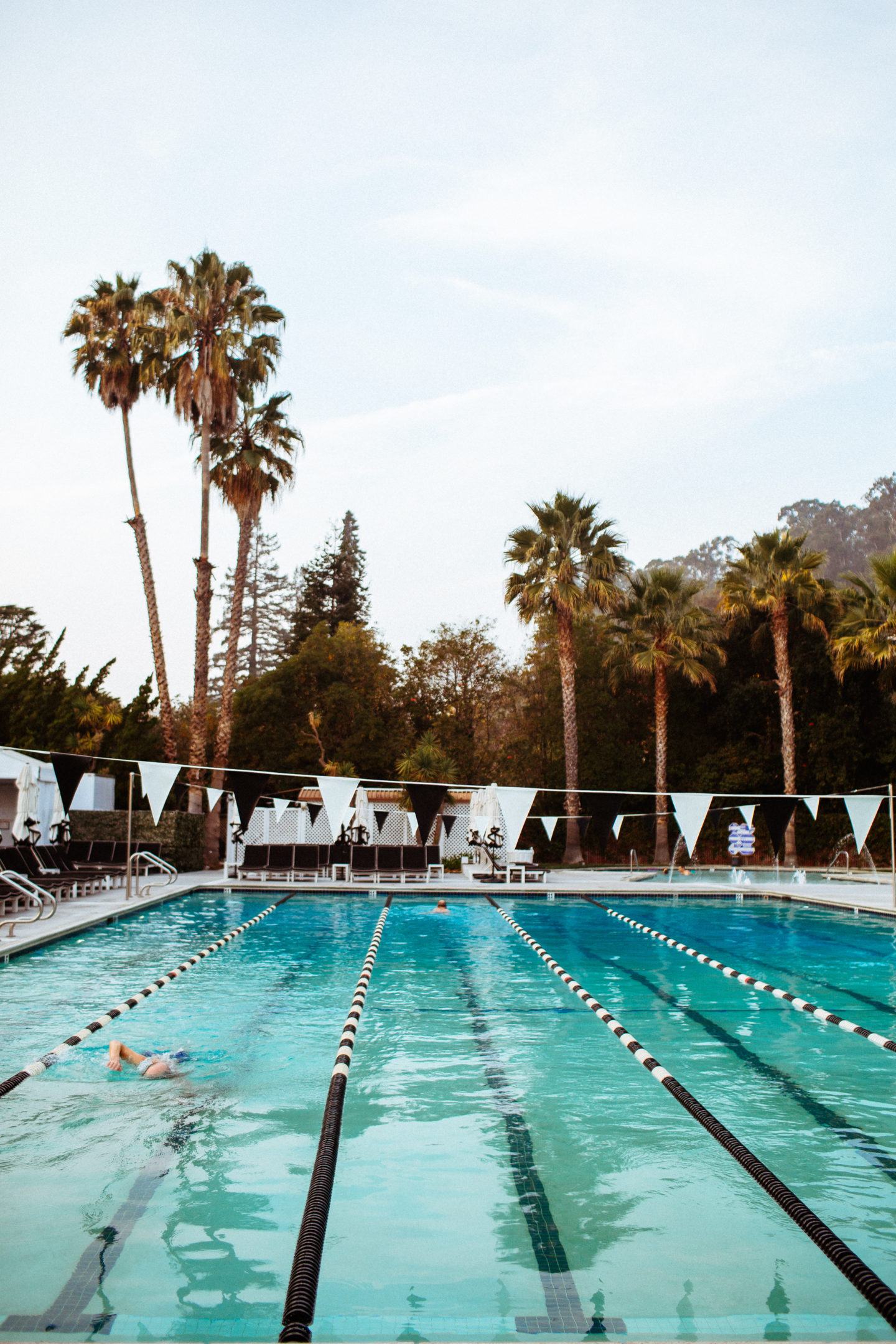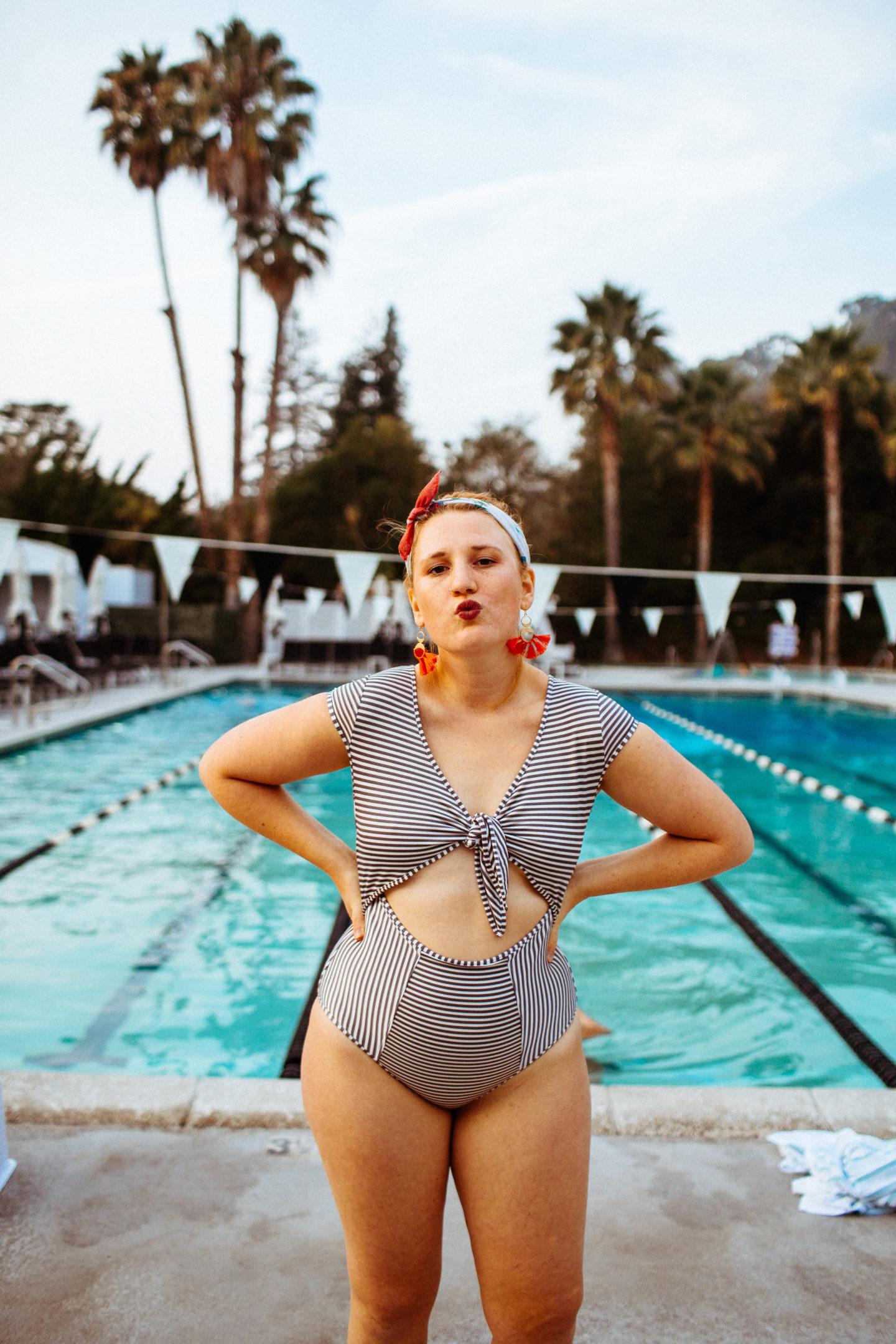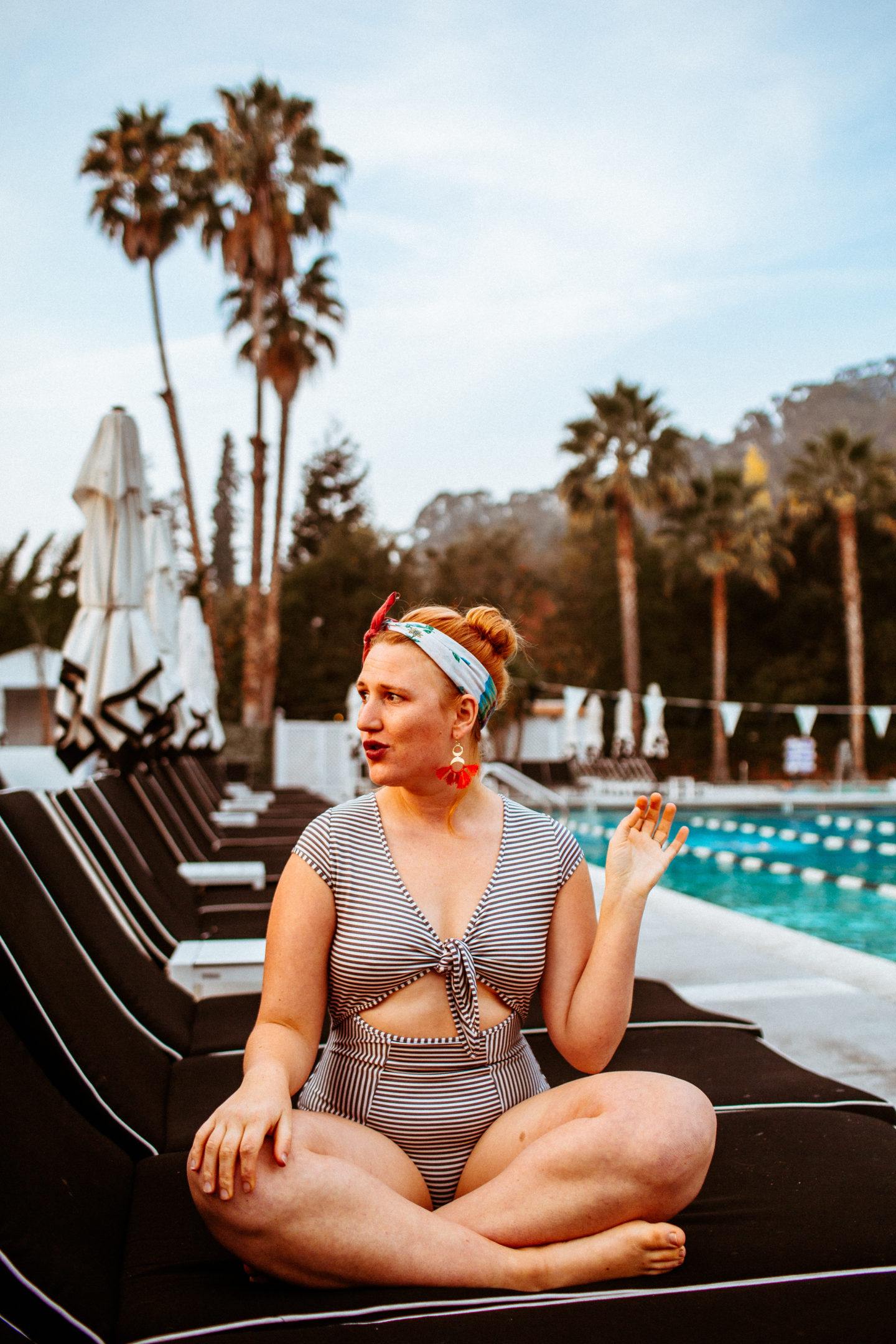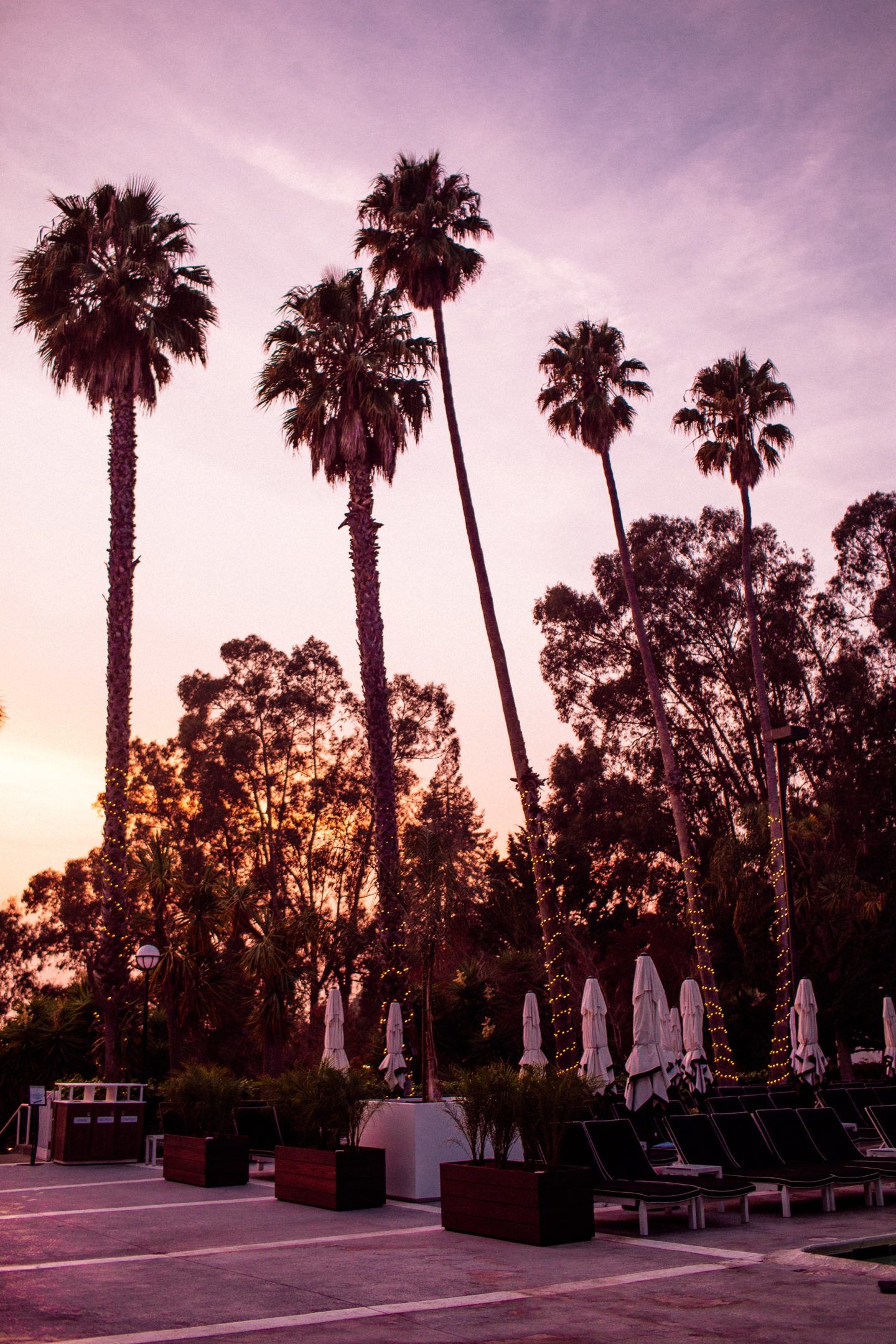 LIMEWOOD RESTAURANT
The Claremont Meritage restaurant closed last year and in its place, the Limewood Restaurant opened. Lead by the talented Chef Travis Spear, this restaurant has amazing views and an even more amazing menu. There's indoor and outdoor seating, so make sure to swing by the bar and sit outside for a happy hour drink before your dinner. Once you get to the Claremont, you won't want to leave.
We dined on some amazing dishes and also cocktails from the Claremont hotel bar.  Here's the special menu my husband and I had during our visit to Limewood (cue the drooling!)
Roasted & Marinated Baby Beets
Caramelized Parsnip Veloute (it's vegan!)
Marin Miyagi Oyster
Roasted Belly of Duroc Pork
Imperial Wagyu New York Strip
Spiced Pumpkin Toffee Pudding
Needless to say, the dining at Limewood is top notch (food, service, decor, everything!) and I highly recommend having a dinner here during your stay. We popped in for a quick grab and go breakfast and took a peek at the brunch menu – I would recommend the polenta!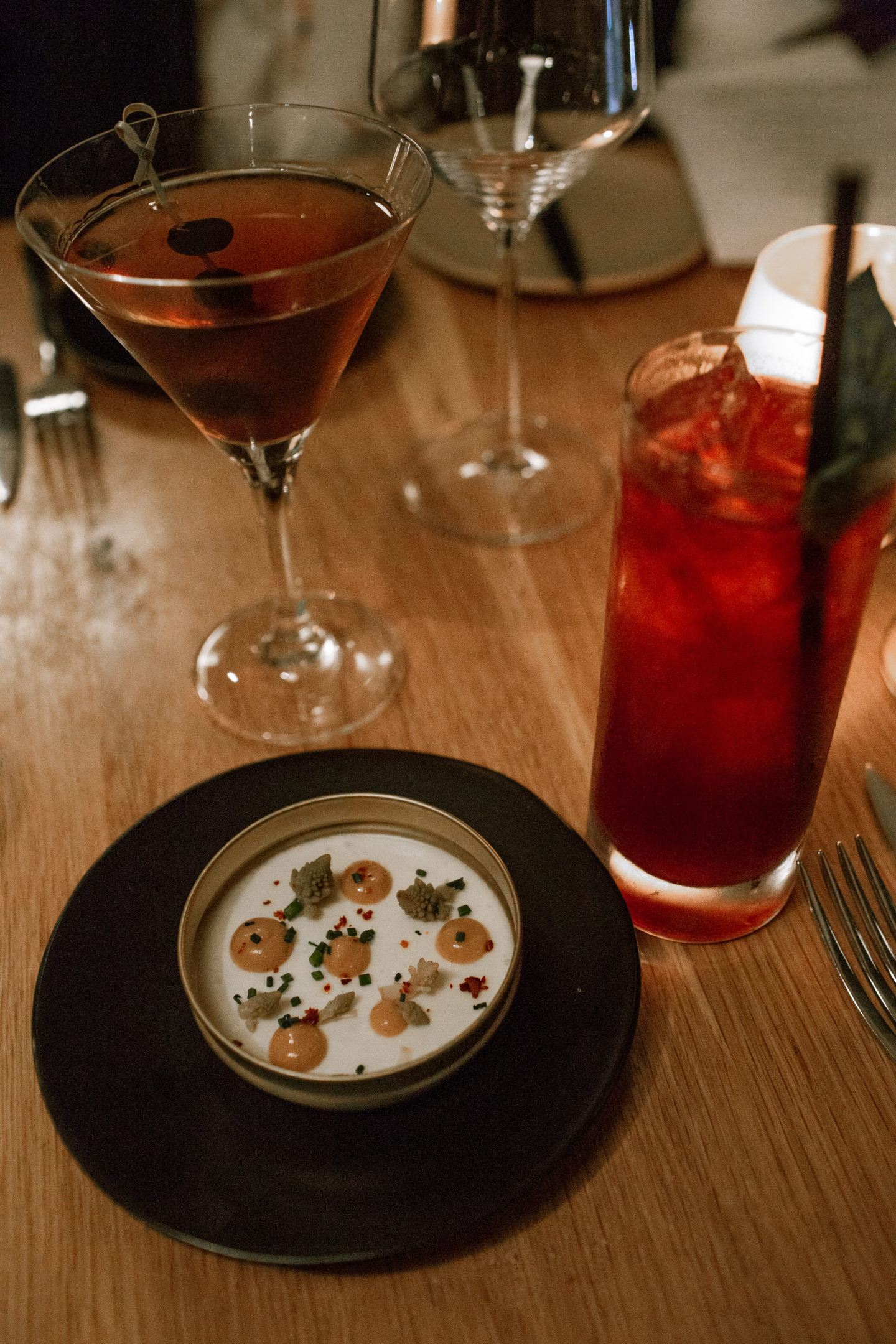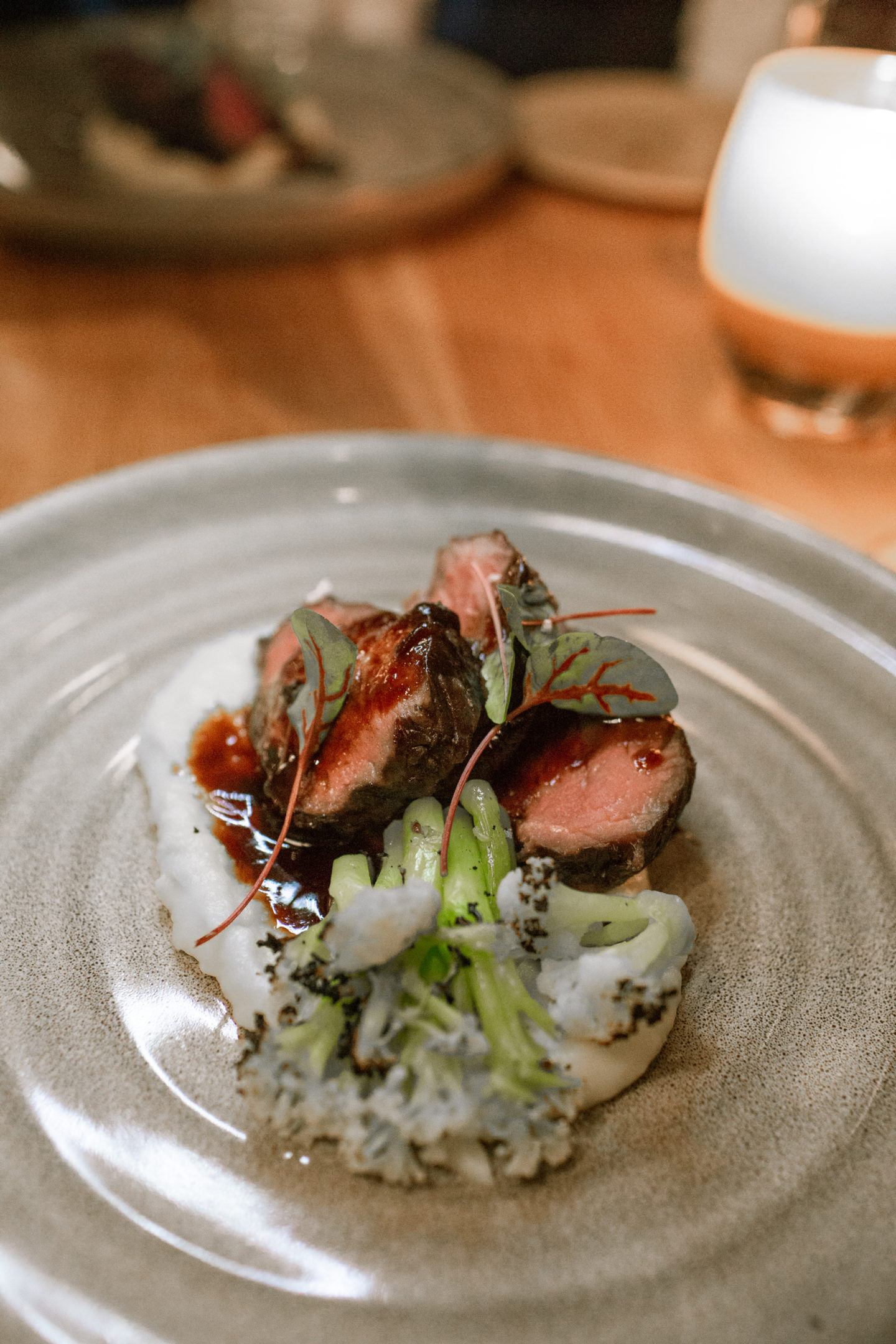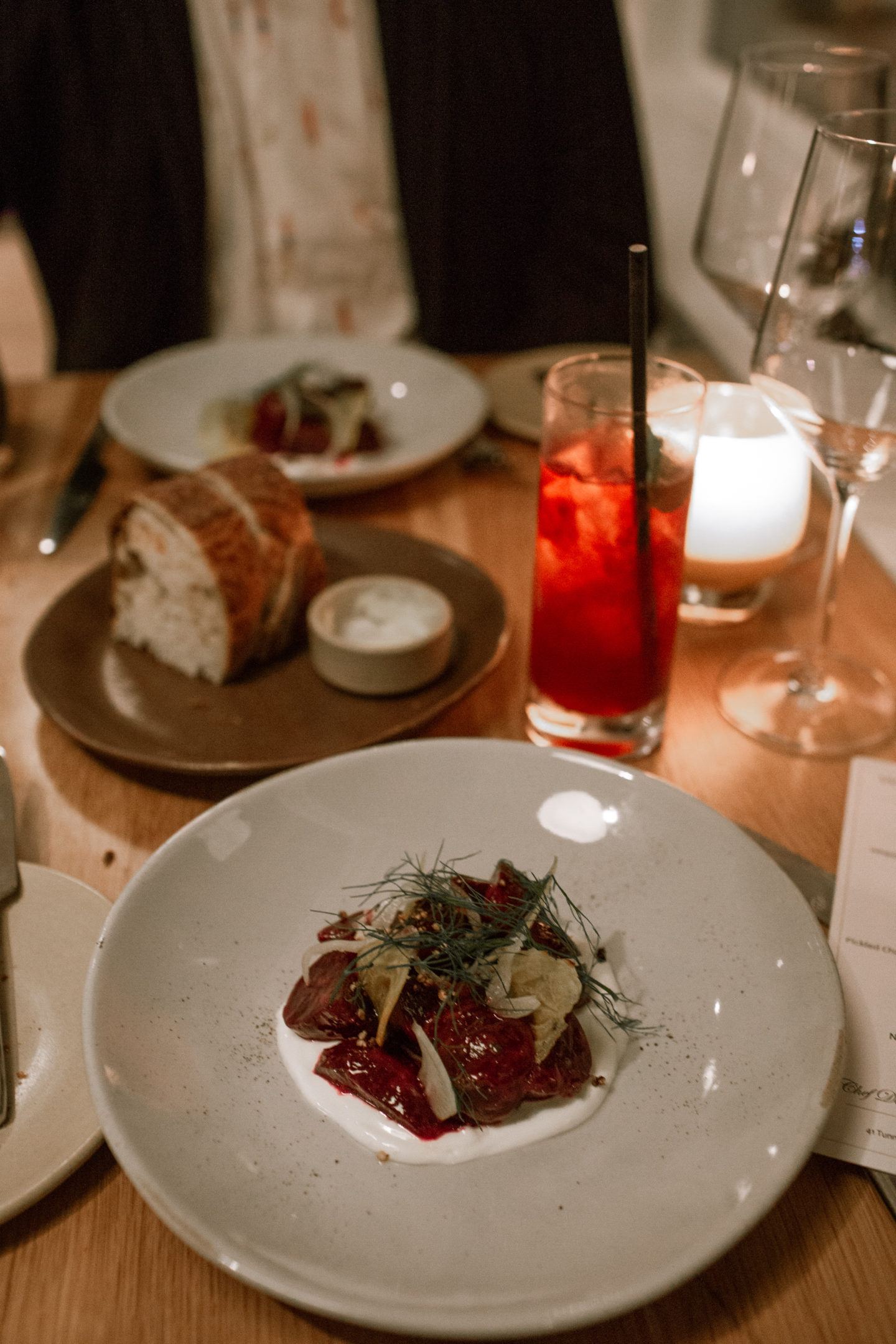 CLAREMONT SERVICES & AMENITIES
The Claremont Club and Spa has SO MANY room types, services and amenities. My favorite secret hack – check with the front desk if anyone has booked the Tower Suite. If not, a bellhop may be able to give you a tour of this beautiful luxury suite!!! We couldn't do this when visited as it was booked up, but I'll be asking next time.
Room service available
Air conditioning
Valet parking and self-parking
Free WIFI
Pet friendly!!
Basic view rooms with king bed or queen beds
Specialty suites (Junior Suite, Signature Suite, Tower Suite, One Bedroom Suite, Presidential Suite)
Daily Sip & Saber Champagne Sabering in the hotel lobby, 5:30 p.m.
Wireless Internet access in each guest room and public areas
Daily group exercise classes at the Club (90 various classes offered per week)
Access to saline lap pool, recreation pool and children's pool at the Club
Swim training gear available at the Club
Access to dry sauna and outdoor saline whirlpool at the Club
Use of free weights, cardiovasculal and Technogym machines at the Club
Three (3) hours of childcare for one child at the Kids' Club
Access to PressReader digital newspaper app
Hot tea and coffee available at the Club
24-hour Business Center
A selection of board games and playing cards available at the Front Desk
Three (3) hours unlimited local telephone calls (within a 19-mile radius)
I hope this helps you plan your trip to the Claremont hotel in Berkeley! This luxury Bay Area hotel packs a lot of charm, history and relaxation. Whether you want to hole up in luxury for a few days, or use it as a base for exploring the East Bay or San Francisco, your sure to have a great time. Even Claremont hotel wedding guests will fall in love with this charming spot!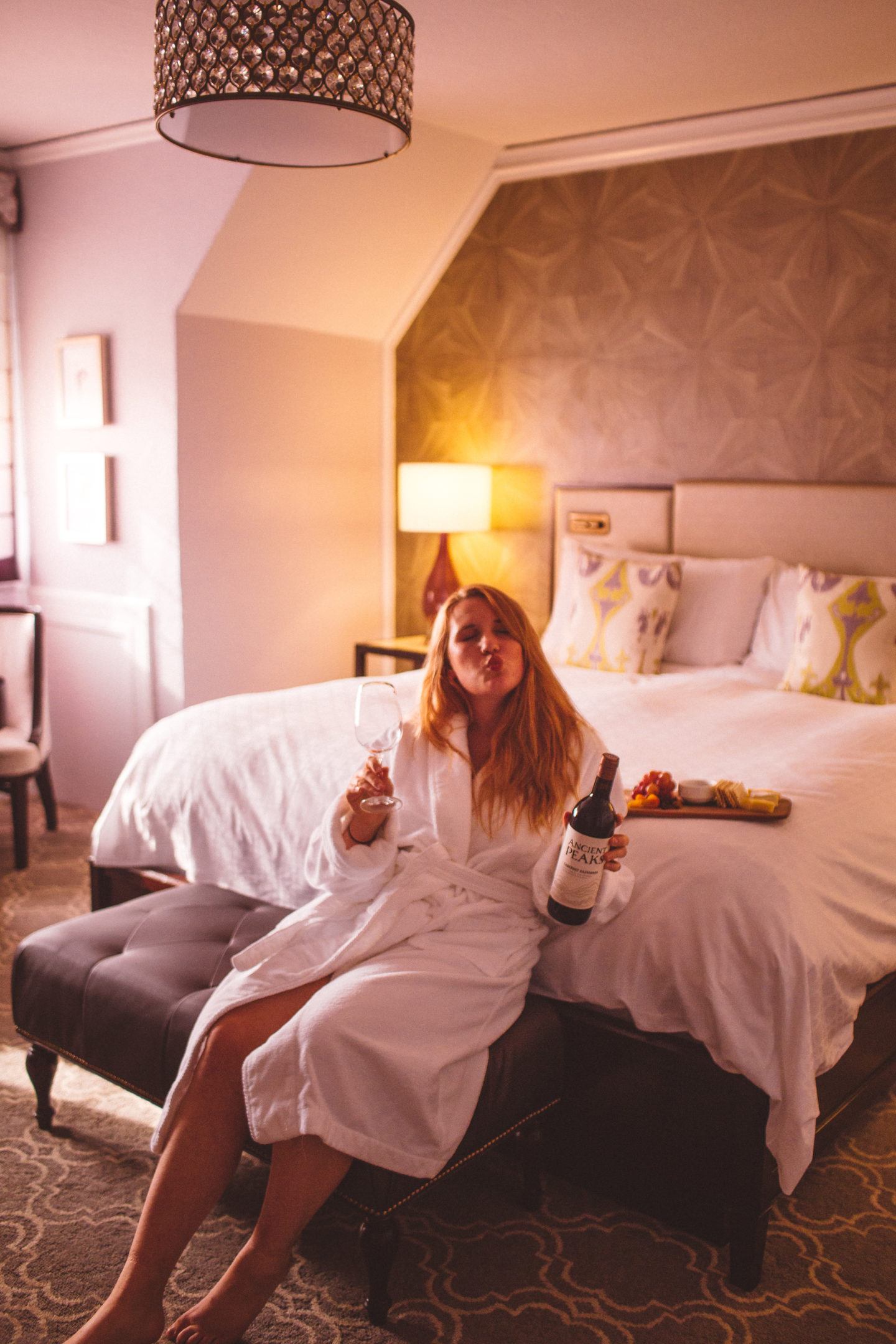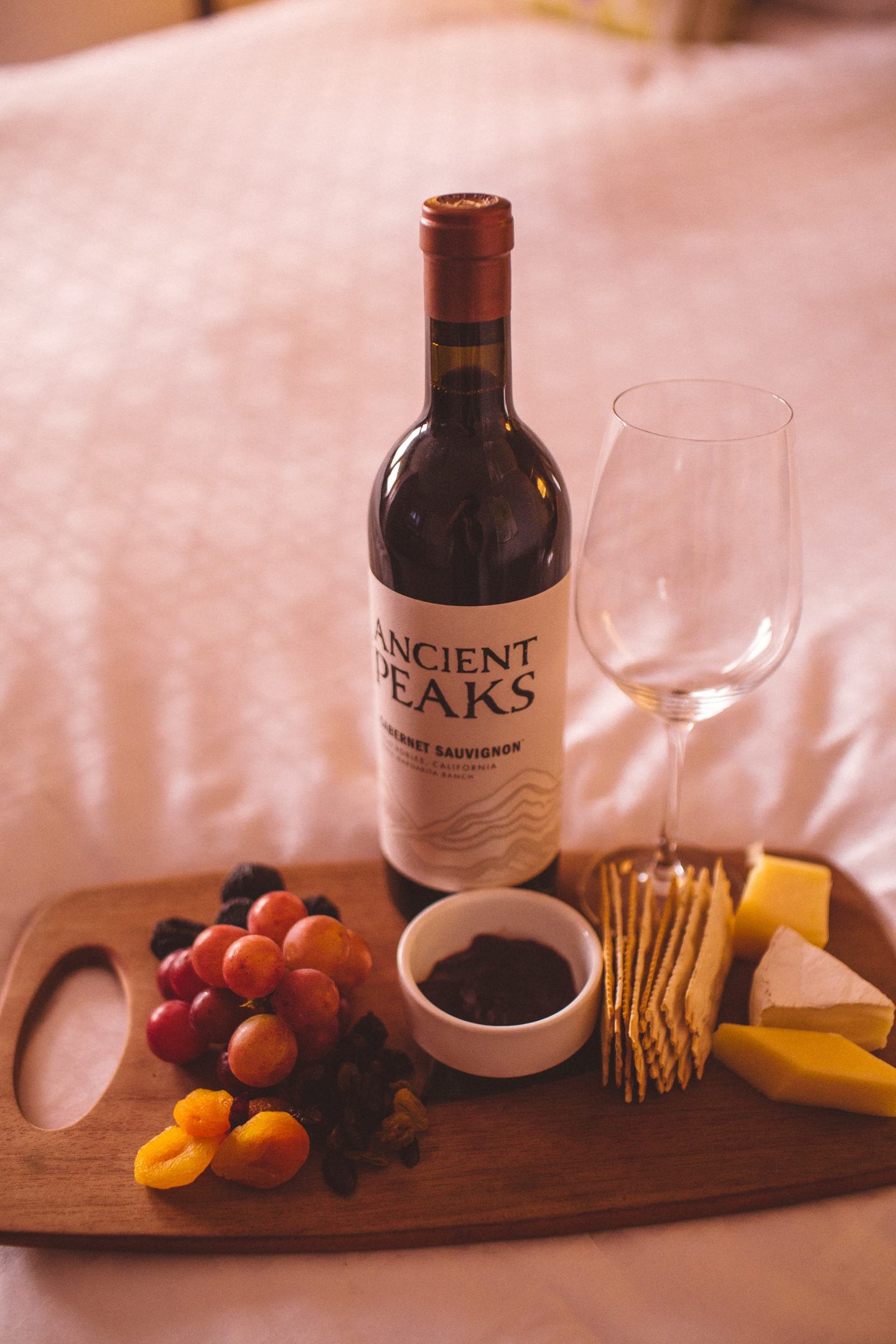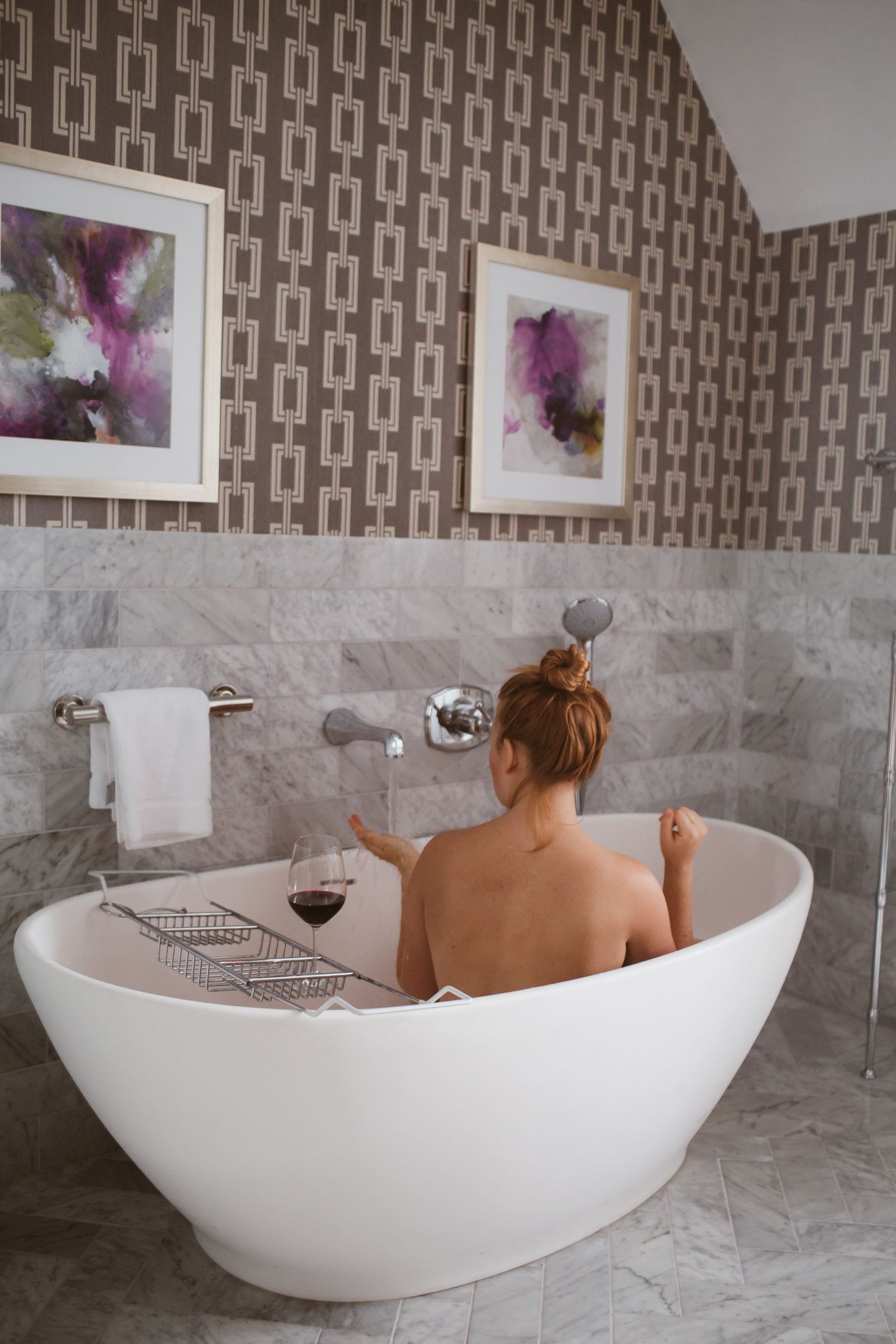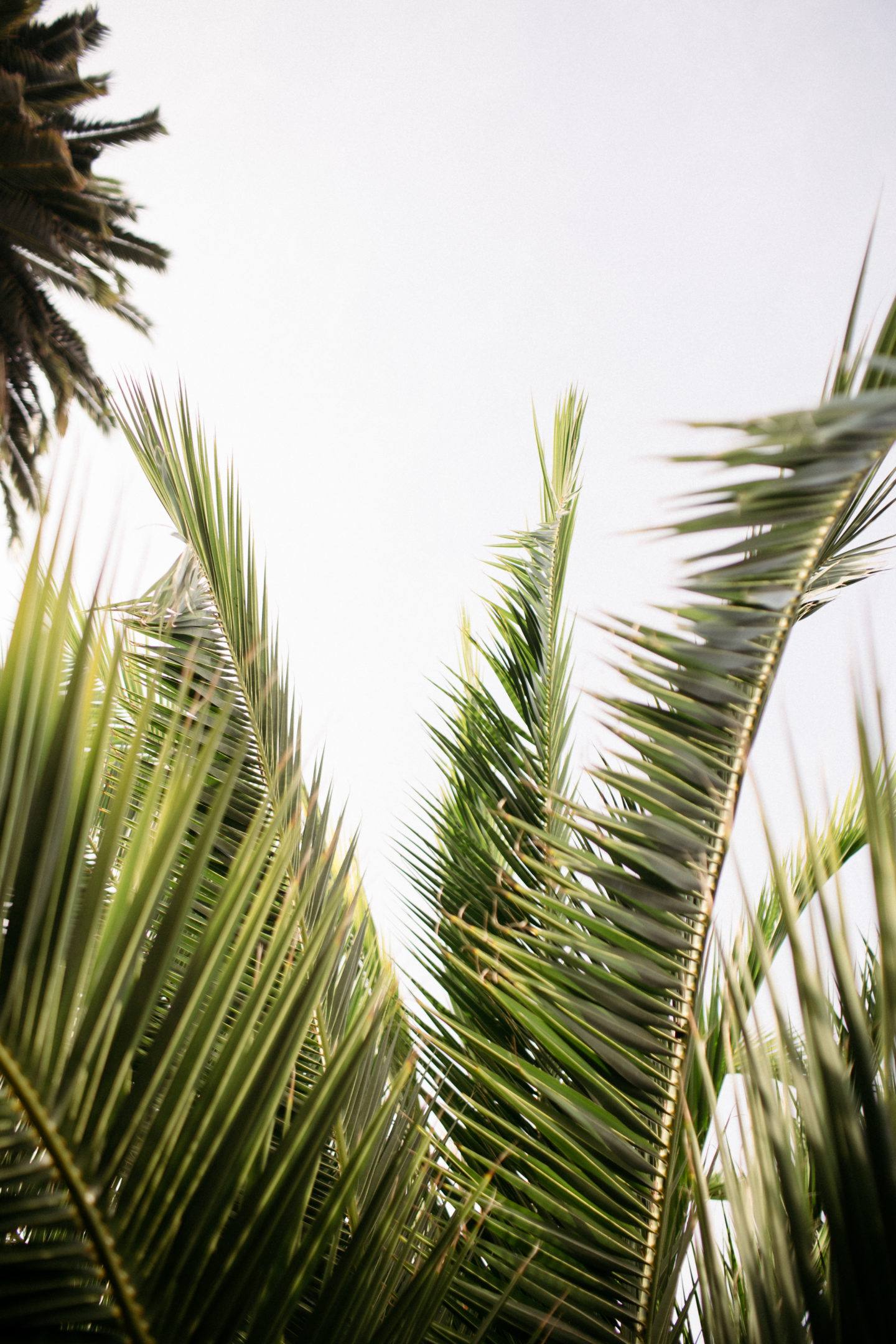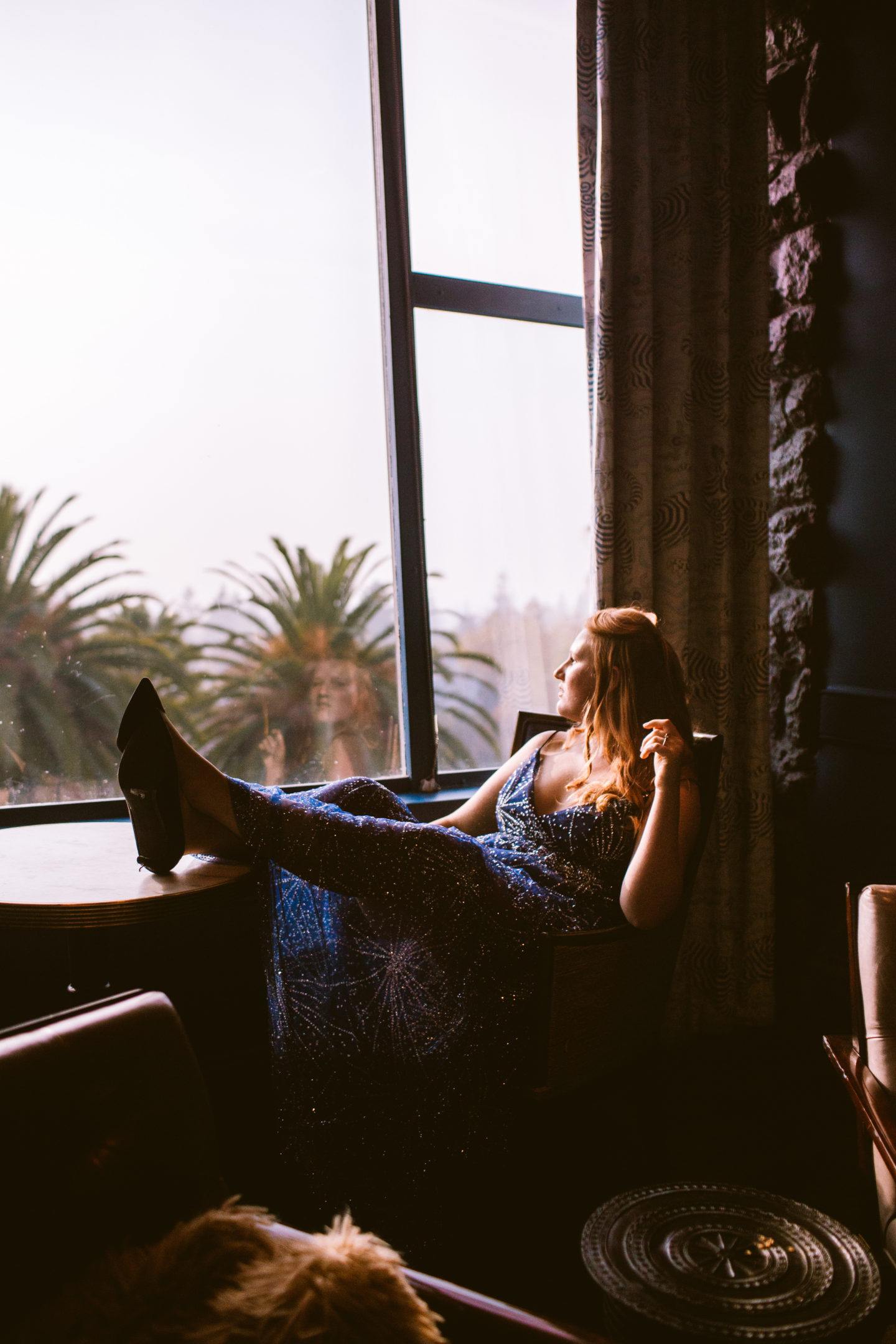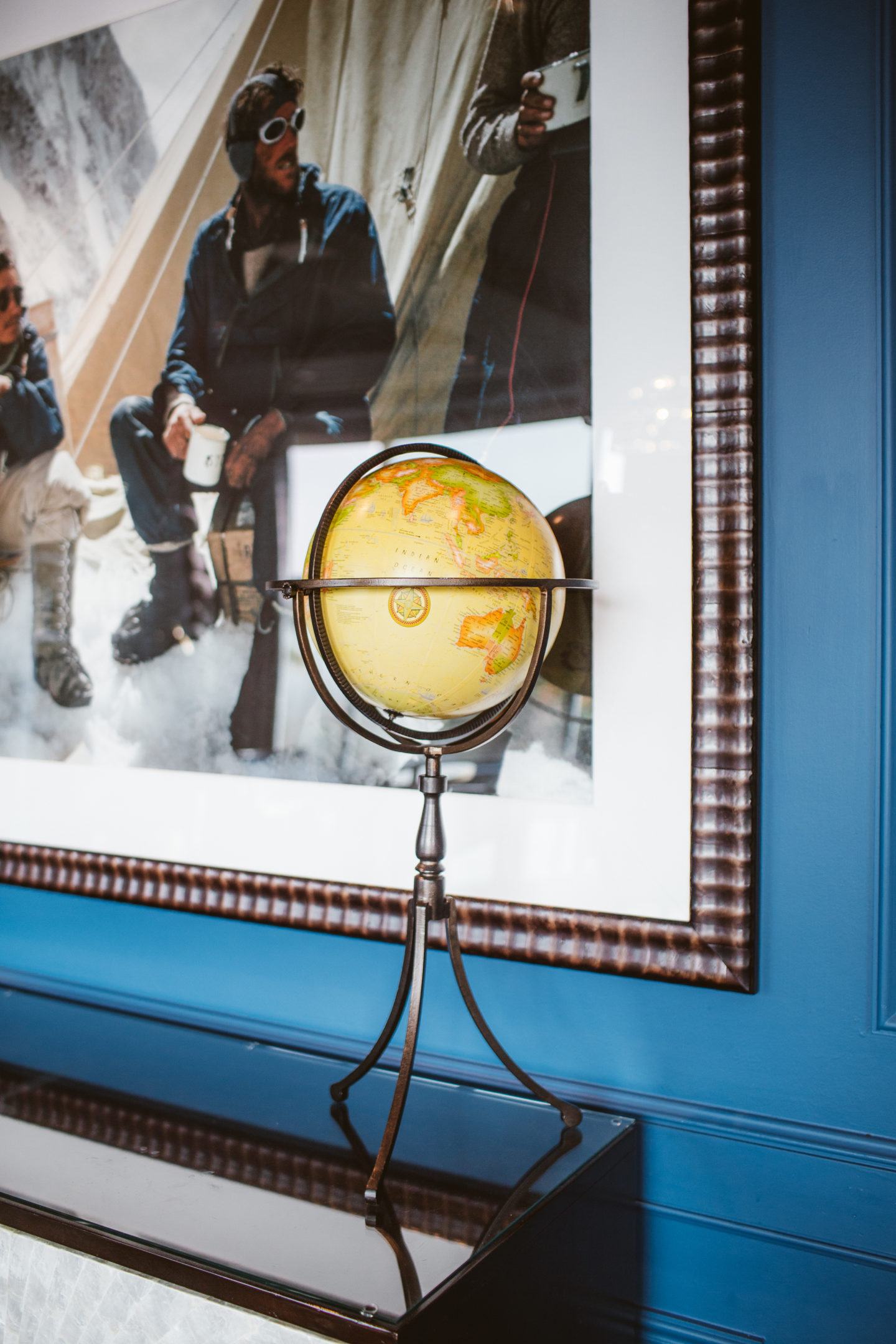 Find current Claremont Club and Spa hotel packages and specials here to get a little extra with your booking!
If you have any questions about this, leave a comment below or DM me on Instagram @thewhimsysoul and I'll try to help!