The Golden Gate Park Ferris wheel is finally open for rides! After strolling past the lonely 150 foot ferris wheel all summer long (it was installed right before the pandemic hit), it's finally up and running for the public and I could not be happier.
Robin and I booked tickets asap after hearing the news and it made such a fun day date together, especially since we've been having nice sunny weather here in San Francisco lately and let time tell you – the views from the top are STUNNING!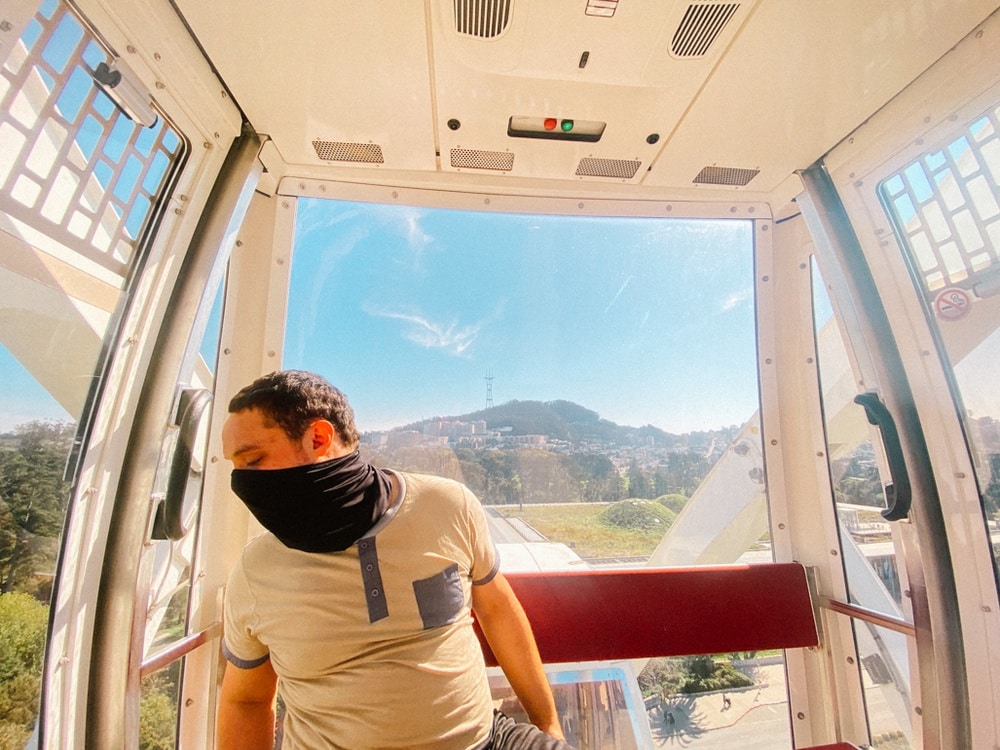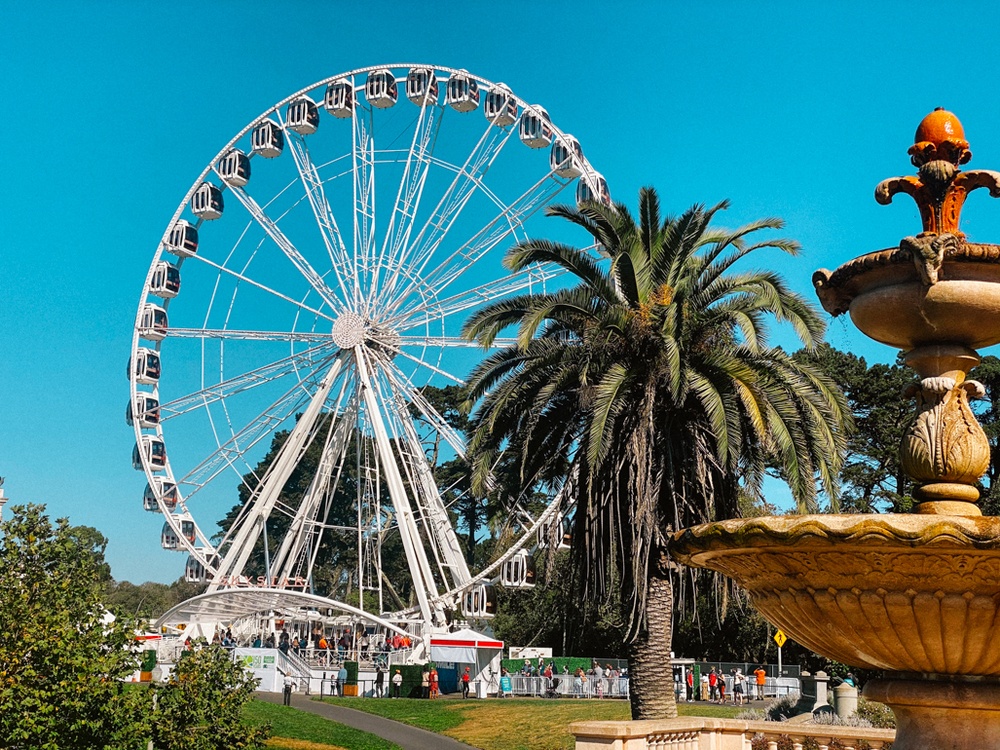 The SkyStar Observation Wheel was installed in celebration of the Golden Gate Park 150th anniversary. It's a temporary installation in the park and looks really cool during both the day and night, when it glows like a true carnival wheel. I can even see the lights between the trees from my apartment window!
We booked tickets for the Ferris Wheel Monday afternoon in hopes of hitting fewer crowds (and it worked – not a lot of people!) You can buy tickets at the stand, which is easy to do on a weekday but I would recommend buying tickets online first to make sure you can ride.
Tickets
: $18 per adult,
book here
Address:
Music Concourse Drive (near the California Academy of Science)
Dates:
TBD but I
think
until October 2021
Masks are required and they do great social distancing measures with controlling crowds with dedicated standing areas while waiting. They clean the cars between each ride and I felt really safe. When you book, you get a whole car to yourself / to your group, so don't worry – no sitting next to strangers!
We walked over from our apartment after lunch on Monday and stood in line for about 30 minutes before it was finally time to ride. We went around about 3-4 full rotations, but you get tons of time in the air to soak in the views.
You can see the Golden Gate Bridge towers peaking out when your car is at the top of the wheel!
You can also see the Point Bonita Lighthouse and all the way to the Salesforce tower. I've lived in San Francisco for almost 6 years and loved seeing the city from a brand new viewpoint. It was beautiful during a clear day and I really want to ride at dusk or night in the future so I can see all the twinkly city lights below.
I think the wheel is a must-do for anyone visiting the Bay Area. That being said, if it's a very foggy day on your visit perhaps skip it, as you won't be able to see anything since the fog is so thick and the views are kind of the whole point!
After our ride, we popped into the Botanical Garden on our walk home. Date day success!
Looking what to do in Golden Gate Park after your ride?
There are so many hidden gems in this park, check out my Golden Gate Park map for tons of hidden gems and ideas of what to see!