While in college, I studied abroad in Rome and lived a few blocks away from The Vatican. Most days on the way to class, my route would take me right by it and over the 5 months I lived in Italy, I visited the holy site countless times.
While these photos are old, the advice is still good! I learned a lot of hacks and tips for visiting The Vatican. The biggest hack – how to enter The Vatican Museum and Sistine Chapel for free! Don't make a dent on your Italy travel budget.
I have way too many memories of heading to class each day and walking past a HUGE line to the Vatican Museum that wrapped around a couple blocks. People always looked miserable because they arrived at 8am in the morning thinking they would avoid the crowds, but instead always ended up standing in line for 3 hours just to get inside.
The Vatican Museum is incredibly sprawling and takes hours to walk through (seriously!) so the last thing you want to do is stand in line for hours, then walk around for hours. Especially because the Sistine Chapel is towards the end of the museum, so you need to stick it through to see it and that's not enjoyable after waiting for so long.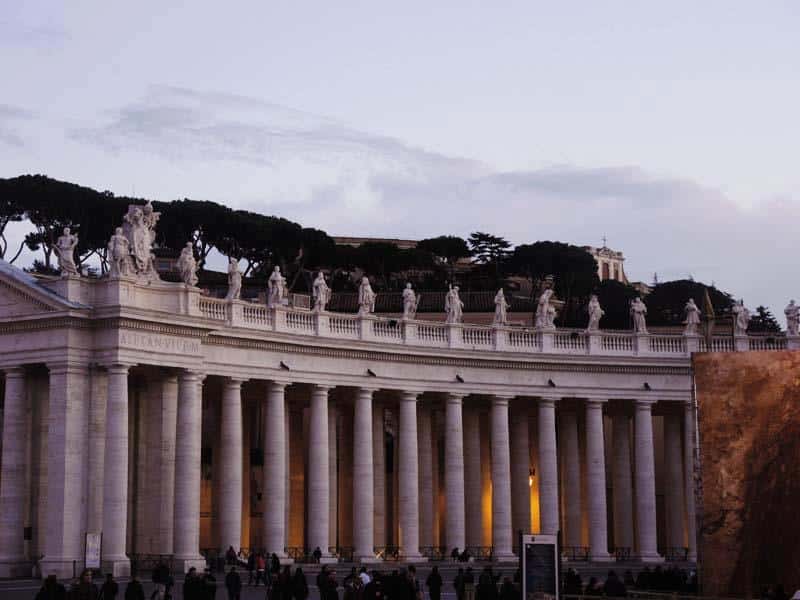 Ok, the tip you all came for…
The last Sunday of each month, you can enter the Vatican Museum and the Sistine Chapel for FREE from 9:30am-12:30pm.
Usually, the museum is closed on Sundays, but the last Sunday of each month, they open it to the public for free. But, as you can imagine, there are still a lot of hacks and tricks you need to know to make that visit enjoyable, not very crowded and fun.
Keep reading for my tips that you MUST know — unless you want to be one of those miserable people waiting in line for hours just to get inside.
Quick tip: The Vatican Museum entrance is on the side of the Vatican. When you are facing St. Peter's Basilica on the square, head to the right and follow the Vatican wall up a few blocks and then to the left as it wraps/turns a corner. The enterance is on this side. Don't make the mistake of heading to the main square to enter the museum!
On Free Sundays, Enter Around Noon
They don't kick you out at 12:30pm once you are in, it's just the final entry that is at 12:30pm. On free Sundays, most people arrive right at 9:30am thinking they only have until 12:30 too look around and – guess what – they become one of those miserable people waiting in lines. I entered the Vatican Museum about 3 times on a Free Sunday this way. My friends and I would walk up around Noon, no lines, and walk right in.
Note: If you are visiting in the summer, which is high season, consider heading over around 11am just in case the line is long, due to the influx of tourists in the city.
Or, Just buy a ticket online to skip the lines
If you aren't in the city on a free Sunday, don't fret! Instead, simply buy your ticket online ahead of time and you can skip that really long line of tourists! Literally, you can walk right by all the miserable people and head right on inside. Why don't people do that more often? I have no idea. Do yourself a favor, but them ahead of time.
Buy your tickets online ahead of time (print them out!) right here.
Enter Between 2pm-4pm For Fewer Crowds
Again, everyone goes to the museum right way in the morning for some reason. Because of this, the museum gets PACKED – so packed, you are basically sardines during the entire visit. No fun. Instead, try to enter later in the afternoon.
On regular days, the last entry is at 4pm and they close at 6pm. Depending on how much time you think you'll want inside, enter sometime between 2pm-4pm. There will be less crowds at this time, so you can spend less time waiting in line to get in and have more room inside to move, explore and actually look at all the art!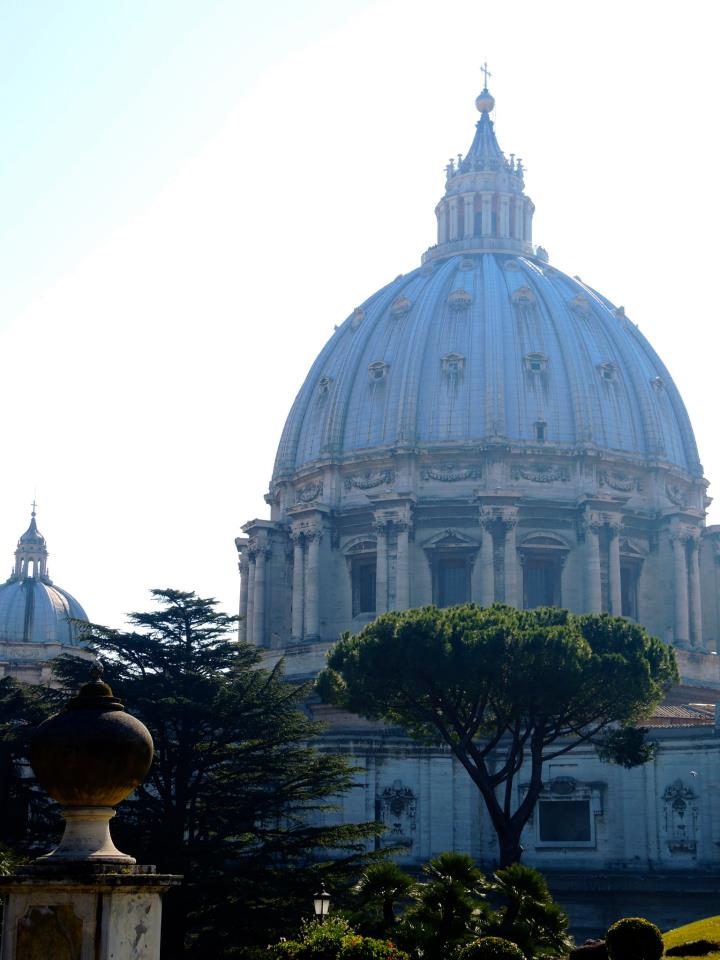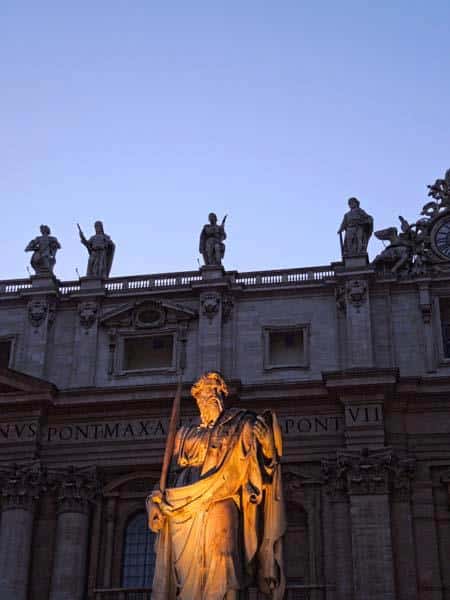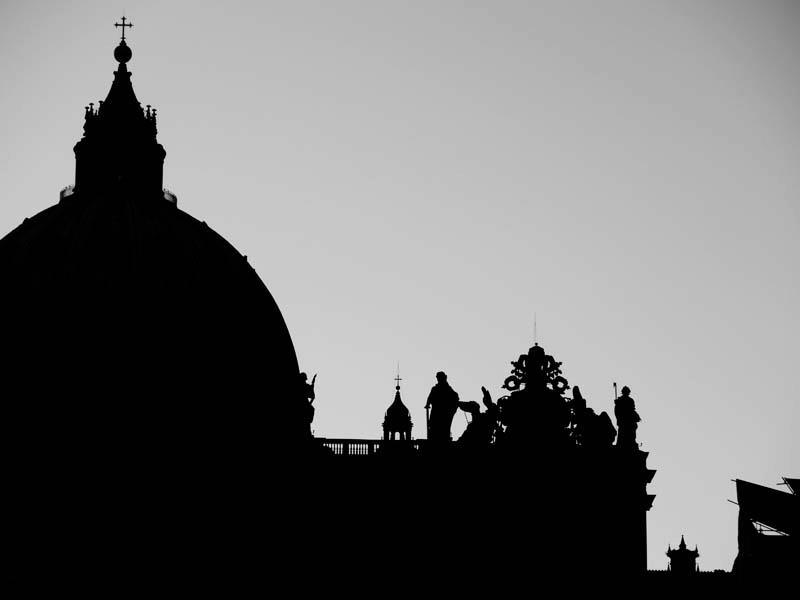 Wear The Proper Clothing
This is The Vatican, not an average museum. You have to cover up and adhere to church dress codes. Make sure you wear clothing that covers your knees and shoulders or they won't let you inside. This rule applies to men and women! Skip the short dresses/skirts and tank tops. What a bummer it would be to wait in line all that time, only to be denied entry because your scandalous shoulders are visible!
Anti-Theft Bag
Sadly, the Vatican Museum (and other world-famous places like the Louvre, etc) are incredibly popular places for pick-pockets to work their devious magic. There are signs warning you to keep your valuables safe while inside, but tourists still get pick-pocketed all the time. This is because of the crowds, mainly. It can get so crowded inside with people constantly bumping shoulders, that it's hard to notice a sly hand stealing your wallet.
With that in mind, I highly recommend wearing anti-theft bags while visiting The Vatican Museum – and honestly, the rest of Rome. My favorite anti-theft purse is this one from Arden Cove.

Don't Take Photos Of the Sistine Chapel
I mean, you can if you're really sneaky, but it's not allowed and you WILL get yelled at. Instead, I recommend that you just tuck your camera away and enjoy the beautiful artwork in person. Soak it all in instead of trying to snap a photo to post to Facebook.
Stick Around For The Rest Of The Vatican
There's so many things to do while visiting the Vatican in Rome. Make sure to stick around and explore the cathedral, crypts and other corners.
PIN THESE FOR LATER!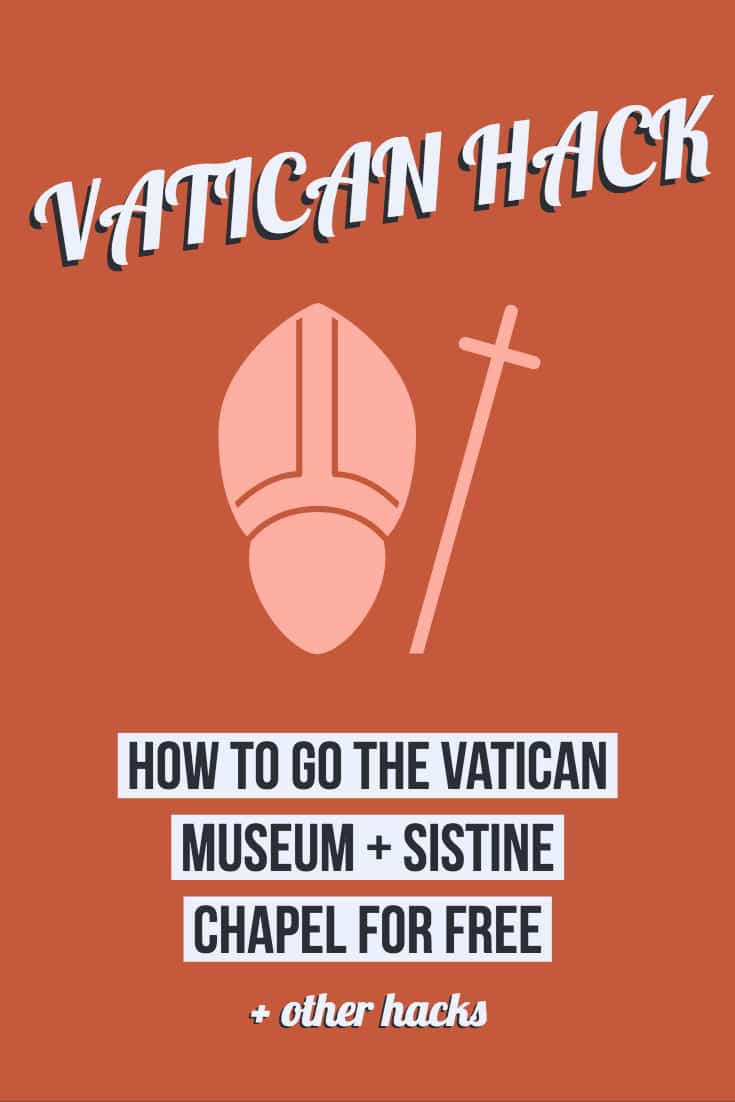 Italy gets very rainy in the winter and popping into the Vatican Museum on a rainy day is one of my favorite things to do in Rome. Not all the other major Italian cities have something like this available for tourists to wait out an entire day, but if you are in Milan, here's a list of things to do in Milan when it rains to help you out!
In Florence I would honestly just pick a cafe and vibe, and in Venice go to the Doge's Palace.
I hope this helps you plan your visit to The Vatican Museum and the Sistine Chapel! If you have any questions at all about visiting the Vatican or visiting Rome in general, leave a comment below or DM me on Instagram @thewhimsysoul and I'd be happy to help you!