I first heard of Newton Vineyards from Justina so texted me a photo from Instagram saying " We gotta go here!" I took one look at the elaborate hedge maze and landscaping and thought this place had to be in Italy.
But no, it's tucked away outside St. Helena in Napa Valley, just 1.5 hours North of my apartment. We immediately started planning a last minute trip to check this beautiful winery out.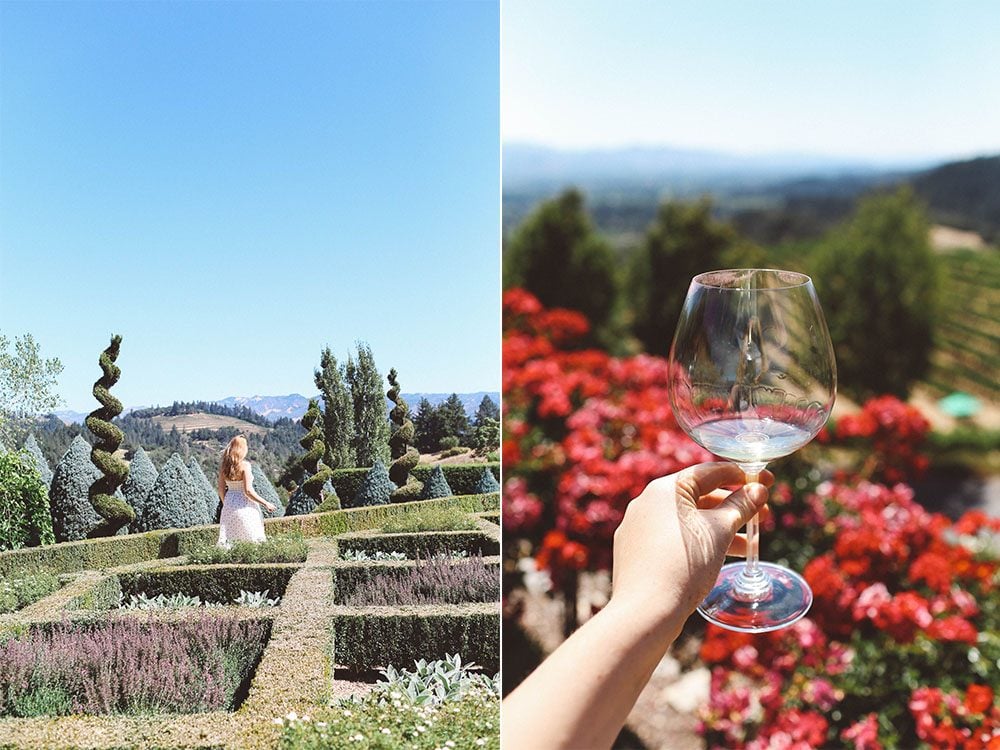 We stayed the night before in Yountville (hotel review here) so we could relax a bit before rushing off to our tasting. Newton Vineyard is extremely well hidden. I've never even heard of this place before- and I go to wine country every couple of months! It's not on the main road, instead, you have to crawl between a few rows of houses and then deep into the trees and up a hill. There's a red phone booth near the front gate to the vineyards and I was reminded of Doctor Who.
Tastings are by appointment only, so make sure to call ahead beforehand.
Once you finally reach the top of the hill in the vineyard parking lot, you'll be treated with the most amazing view of Napa Valley. Apparently, from that point, you can see 1/3 of the whole valley, which is crazy. Tastings are by appointment only, so make sure to call ahead beforehand.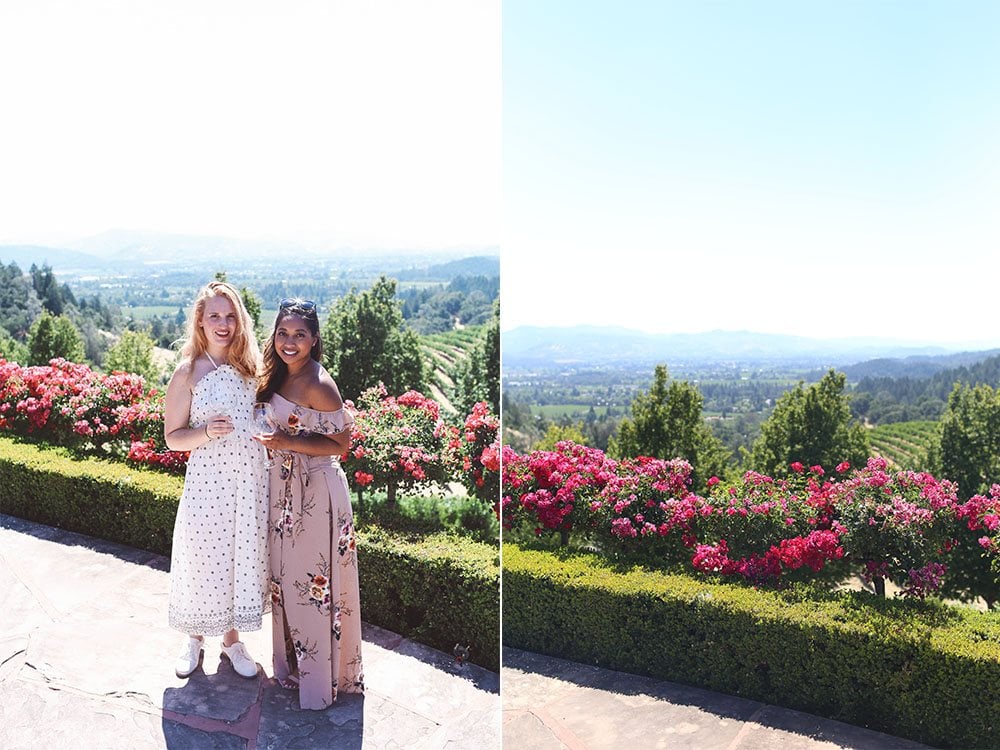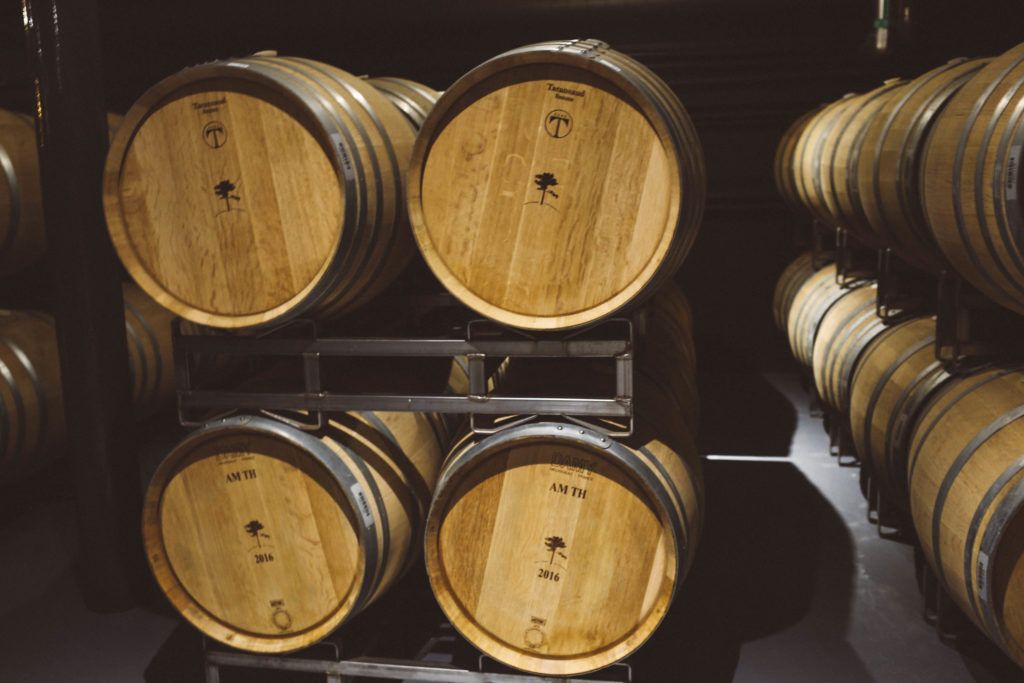 They like to keep the groups small so everyone can ask questions and get to know each other. Our tour group started off with a walking tour of the property, then down to the wine cellar where we learned al about how Newton grapes are grown and processed – with a glass in hand of course. Then we headed up to the tasting room which has huge windows overlooking vines.
We tired four more wines up here. I loved how intimate and casual it felt. There are so many wineries that push you through tastings really quickly (I went to one that had me in and out in under 20 minutes, which is so not what you are looking for at wine tasting)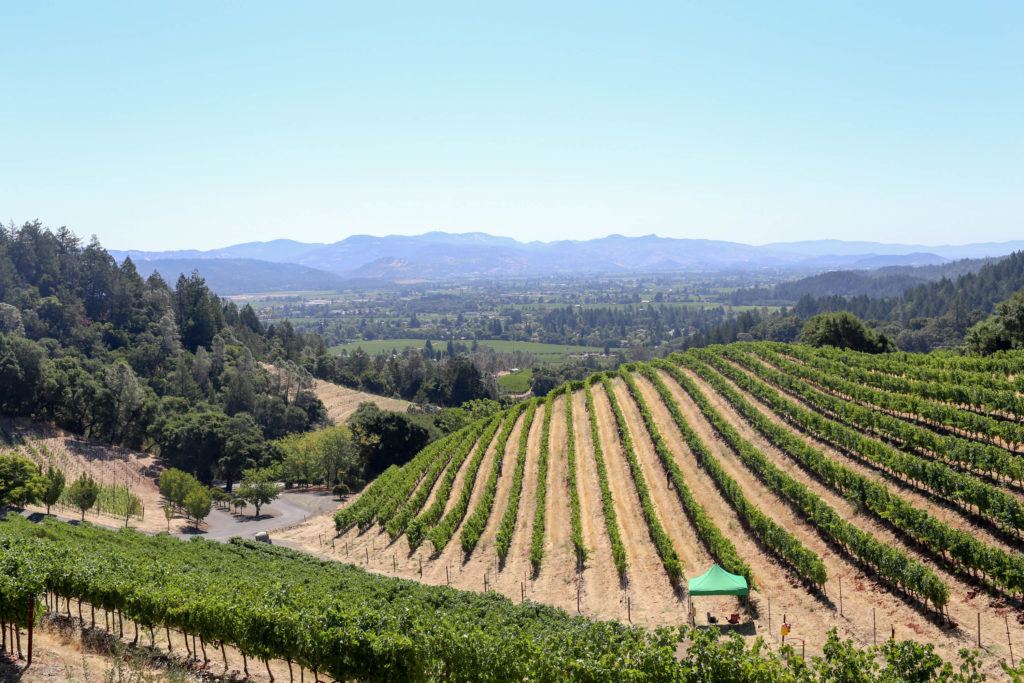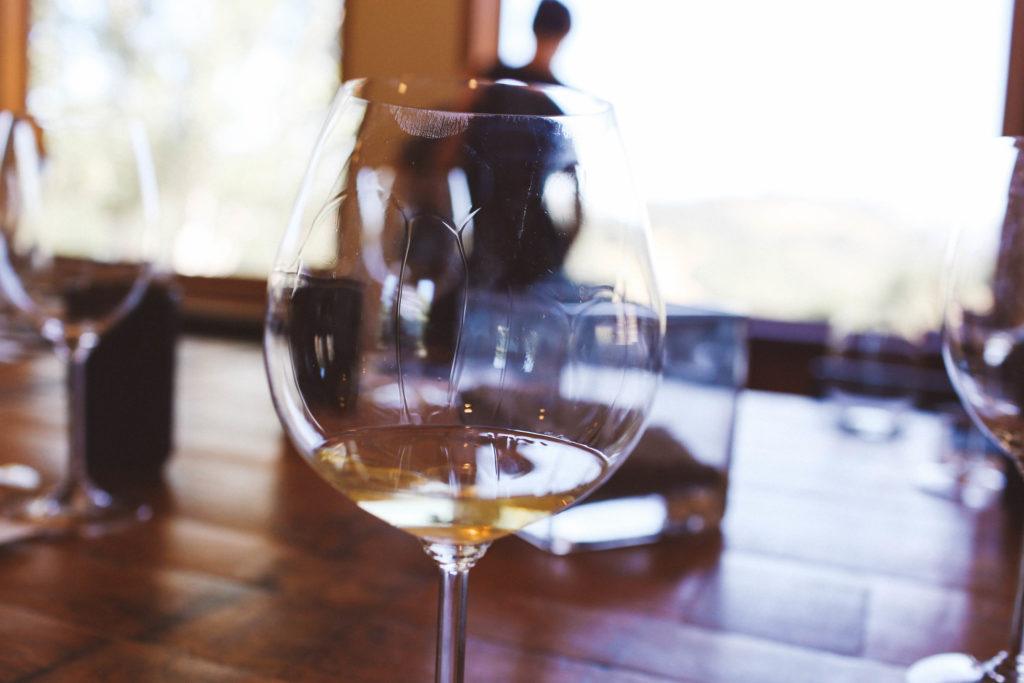 WEAR THIS TO WINE TASTING IN NAPA VALLEY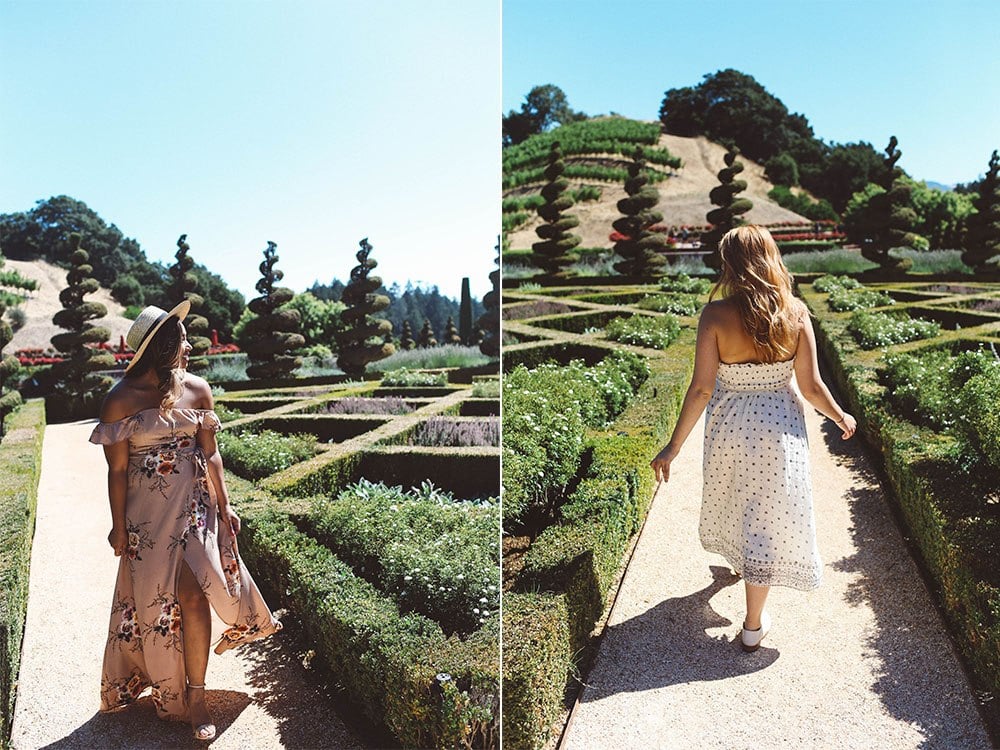 I'm always looking for wineries to visit that offer a unique experience, and Newton Vineyards offers a unique experience. Just look at the maze! The property feels so magical and secret.
I can't wait to head back up here soon. The rest of the world hasn't caught on to how great this place is.