I've always loved perfumes. They've held a special place in my daily routine as a way to elevate my mood and to forge scent memories. There's a specific perfume I wore around Portugal last year that now, every time I smell it, I am mentally whisked away back to Europe.
One day I'll probably settle down with a signature scent, but right now I love switching up new fragrances a few times in the year. Long are the days I go into malls to get perfume samples or even smell in person. And I had a few fail full size bottles that I bought online.
It was time to try out perfume subscription boxes. I tested out Scentbox. If you are also curious what this fragrance subscription is like, and if they're worth it (or are just another fail), keep on reading!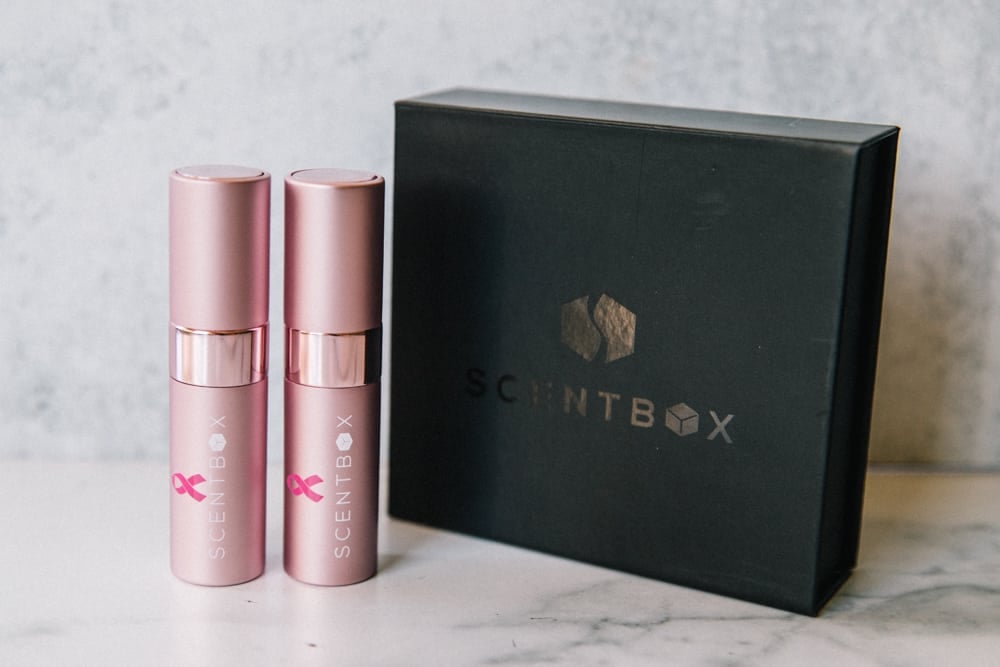 Is The Scentbox Subscription Worth It? I Tried It, Here's My Verdict ( Scentbox Reviews 2022)
As a perfume lover, I loved the idea of Scentbox. New luxury scents every month sent right to my door so I can explore fragences at my own pace, all for a low price? I liked the idea of that. And for the most part, it's good service but there are some aspects that could use improvement (more on that later).
Full transparency, I also tried Scentbird at the same. Is Scentbird legit? Find my full Scentbird review here if you are on the fence about the two brands.
How Does Scentbox Work?
Scentbox is an online perfume subscription service that sends you 1-2 designer fragrances per month (based on your plan). These perfumes are .27 oz and supposedly last for 30 days at 4 sprays per month. (Though, i found it ran out a bit before that date.)
Each 30 day supply comes with free shipping, free exchanges and new scents are added all the time to keep options open for the customer. It is $15.97 per month for a one scent plan, but with this link you can get it for 50% off the first month.
Scentbox At A Quick Glance
Pros
Fast shipping
Good customer service
Over 850 scent options
50% off intro offer
Cons
Too much packaging waste
Can't try cologne and perfume in the same order
Scent quiz is lacking
UX isn't as friendly as competition sites
A Deeper Dive On What To Expect With Scentbird Boxes
Expect A Luxury Scent Box Package & Spray Bottle
Scents aren't just tossed into an box and mailed to you. Everything is delivered in a spray bottle case that can be twisted open and shut, making it safe to carry in your purse and easy to use.
These are shipped in a box so when you open it, it feels like a luxury little present for yourself. I did notice however that the package also came with a LOT of little promotion cards. This felt like a lot of packaging waste. And, none of the cards included info about the scent I ordered so I had to log online to remind myself.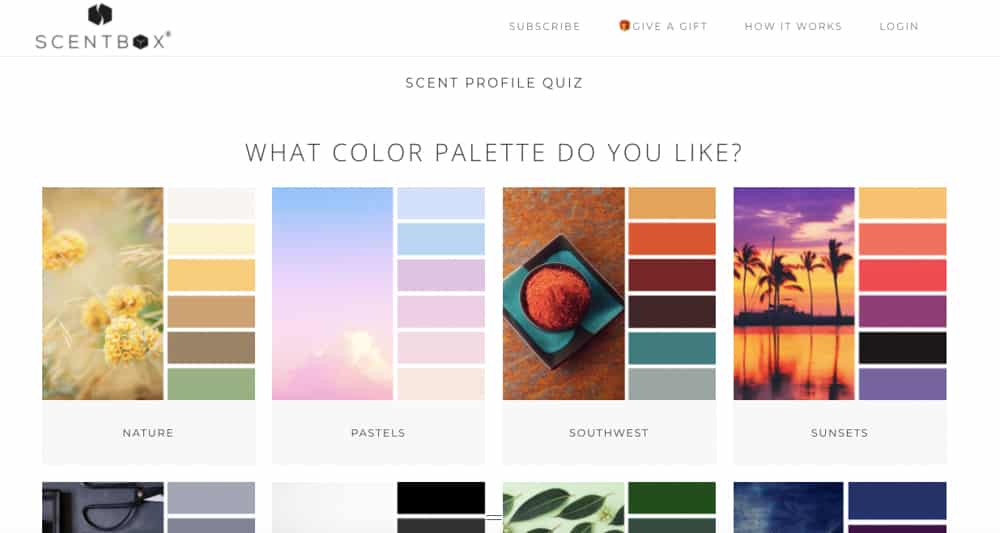 Finding The Perfect Perfume Is A Bit Tricky
As I mentioned above, I also tried out Scentbird at the same time. I found Scentbird's fragrance quiz to be way more robust than what Scentbox offers, which helped me find perfumes I really loved through Scentbird.
Scentbox's quiz though isn't as detailed and I didn't feel very confident in the scent I ended up choosing. This monthly perfume box company is probably better for customers who are more educated in luxury fragrance brands than I am and are looking for an affordable way to wear to high end perfumes vs a way to discover brands entirely.
If you already have a handful of brands and scents in mind that you want to try, then Scentbox will be easy for you to hop into and use. But there are over 850 luxury scents on the Scentbox app and platform, so if you need guidance, you may feel a little lost with the way their UX is set up.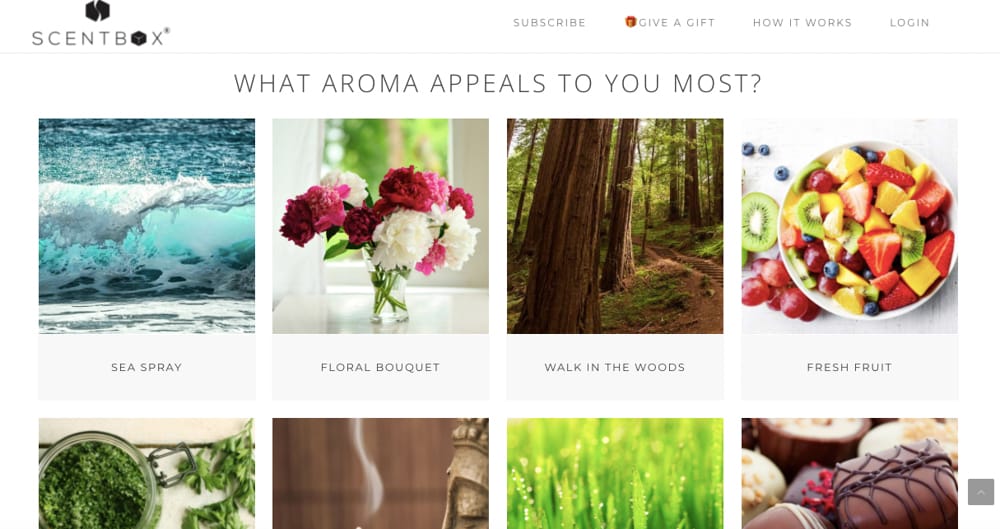 You Can Choose 1 or 2 Scents Per Month
Scentbox subscription options allow you to choose one perfume a month, or two if you are feeling extra, or are looking to wear more than one scent that month. They're supposed to last 30 days but I found my perfume capsule ran out closer to 25 days in so I could see the benefit of the 2 per month plan to ensure you have enough good smells available.
Scentbox Exchange Program
One really cool thing Scentbox does is offer a free return system! If you choose a perfume, it arrives and it's just NOT it, you can exchange it for free. There are some limits on this but for the most part, it's a great money-back guarantee sort of program to minimize risk.
Because as I mentioned I don't feel like their quiz is as great as competitors so there is a bit of risk there that this program helps solve. Basically, you can confidently spend your money at Scentbox! Just use your Scentbox login to chat with customer support and they'll make things happen for you.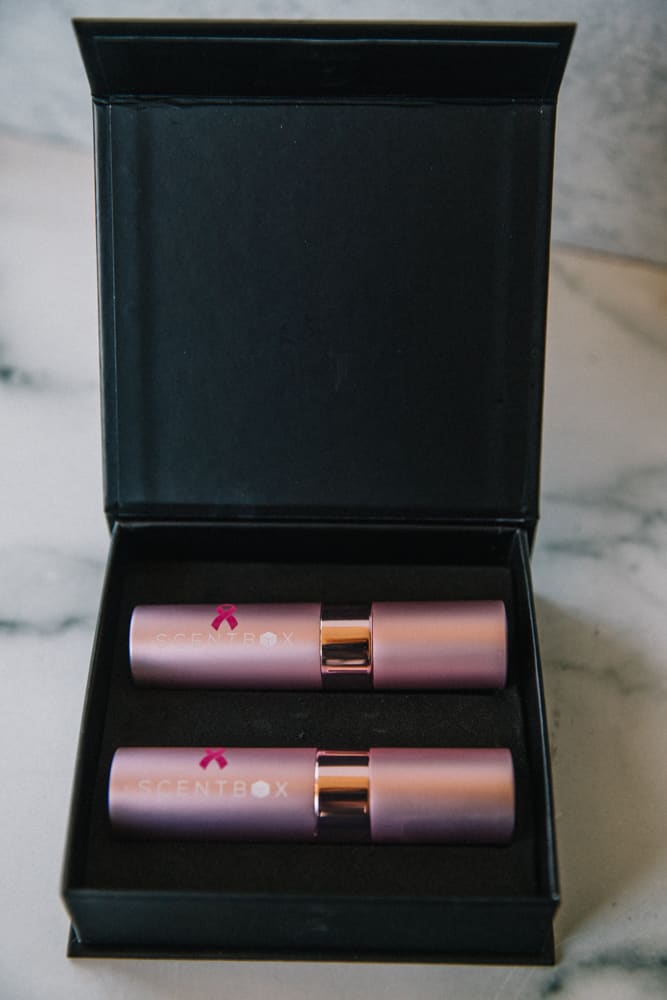 Does Scentbox Carry Authentic Fragrances?
YES! Scentbox works directly with perfume brands and authorized dealers so they are only selling you the real thing. I can attest from experiencing them firsthand that these perfumes are real, quality and strong.
List of Scentbox Fragrances
On that note, these are some of the top brands you can expect to find at Scentbox! They are always adding new perfumes, too, so check back on their site for an updated list.
ARIANA GRANDE
BURBERRY
BVLGARI
CACHAREL
CALVIN KLEIN
CAROLINA HERRERA
CLEAN
CLINIQUE
COACH
DOLCE & GABBANA
DONNA KARAN
DSQUARED2
ELIE SAAB
ELIZABETH AND JAMES
ENGLISH LAUNDRY
ESCADA
ESTEE LAUDER
GIORGIO ARMANI
GUCCI
GUERLAIN
HANAE MORI
HUGO BOSS
ISSEY MIYAKE
JEAN PAUL GAULTIER
JIMMY CHOO
JUICY COUTURE
JULIETTE HAS A GUN
KATE SPADE
KATY PERRY
KENNETH COLE
KENZO
LA PERLA
LACOSTE
LALIQUE
LANCOME
MARC JACOBS
MICHAEL KORS
MISSONI
MONT BLANC
MOSCHINO
NARCISO RODRIGUEZ
NICKI MINAJ
NINA RICCI
OSCAR DE LA RENTA
PACO RABANNE
PHILOSOPHY
PIERRE BALMAIN
PRADA
RALPH LAUREN
RIHANNA
SALVATORE FERRAGAMO
STELLA MCCARTNEY
TART PARFUMS
THIERRY MUGLER
TOMMY HILFIGER
VERSACE
VINCE CAMUTO
Scent Box Reviews BBB
As with every product review we do here, we always like to take a look at the Better Business Bureau. Unfournatly, Scentbox is not accredited by the BBB. The BBB is for the protection of customers but brands have to opt into that program. It's not always a bad thing when a band isn't accredited but something to keep in mind is that you can't file complaints against them if anything goes wrong with your order.
Major Takeaway
My major takeaway is that I love the idea of using a perfume subscription-like Scentbox to explore fragrances and switch up my beauty routine. This gets the job done. Finding the perfect perfumes isn't the easiest journey, but the perfumes are quality in themselves and they ship on time. You'll be happy with your choice in Scentbox.
Got your own scent box reviews to add? Drop a comment below so everyone can see!!