Flora Grubb is one of my favorite nurseries in San Francisco and a delightfully cute place to pick up some green for our apartment. It's tucked away in Bayview which means it has a bit more space than nurseries and plant shops in other parts of the city. You walk in and instantly are surrounded by hundreds of plants. Even if you aren't in need of more plants, it's a fun spot to explore and there's a coffee shop inside, the perfect afternoon exploration!
Gingham Dress – Old Navy (similar)
Boots – White Mountain
Purse – ASOS
Earrings – Target (similar)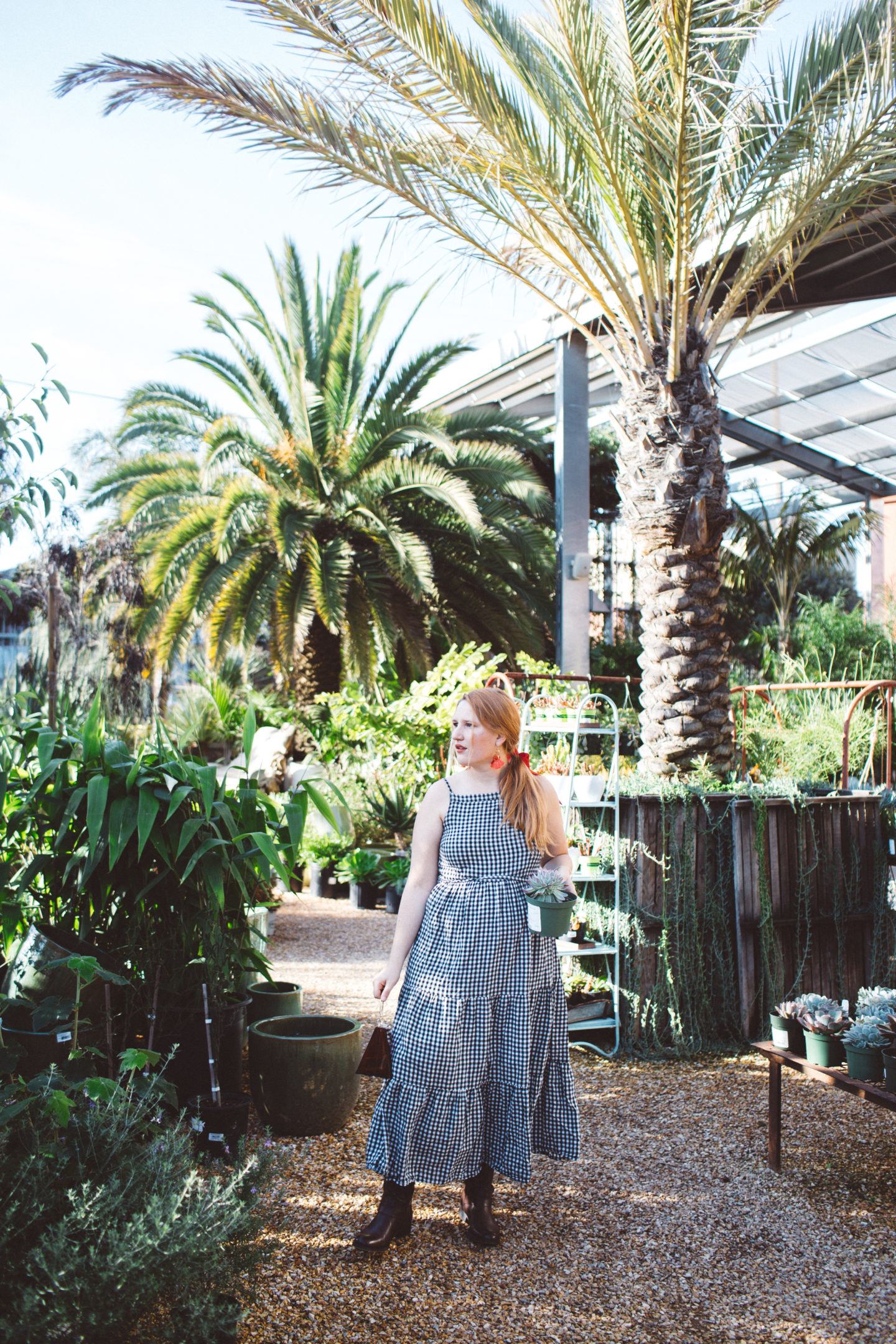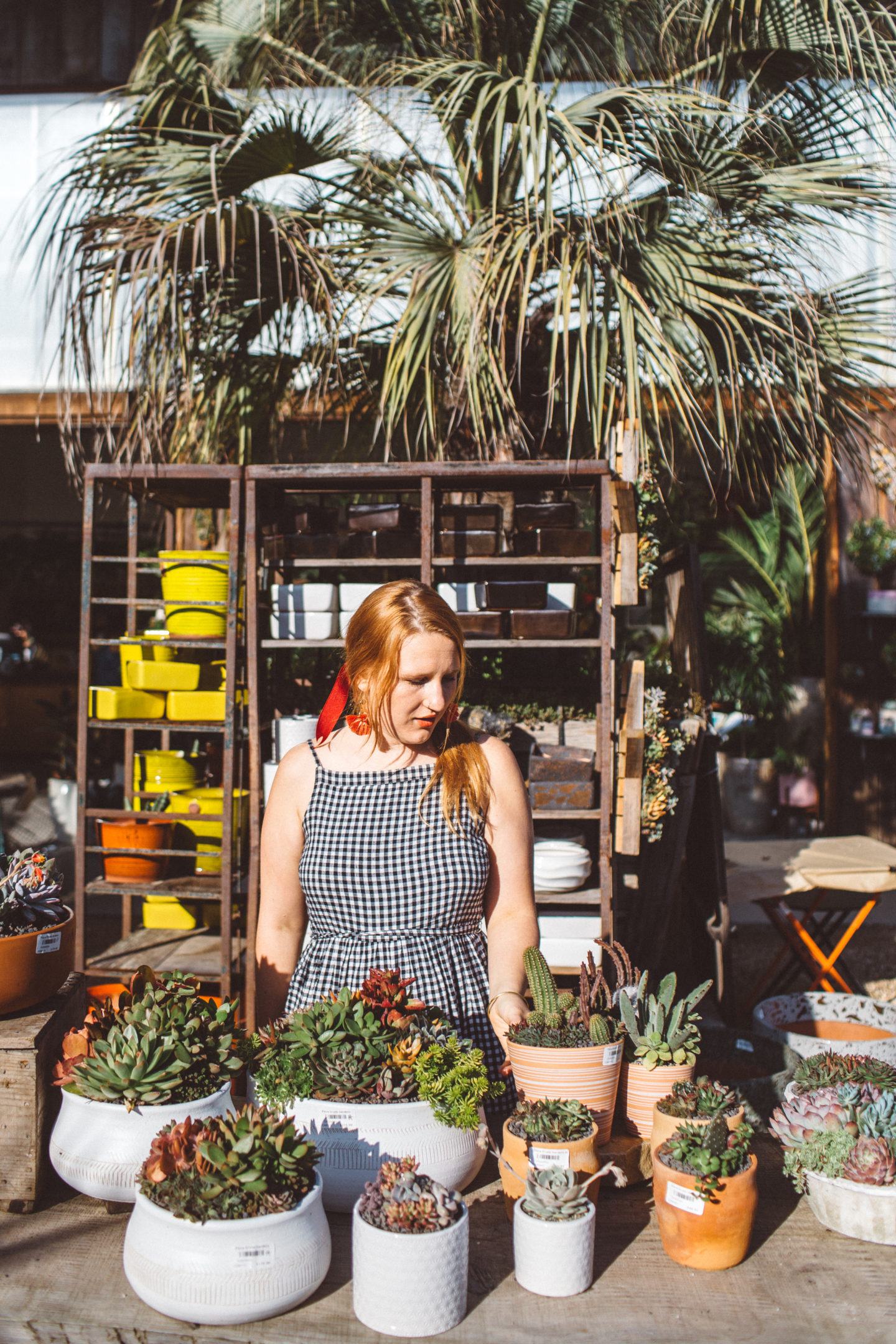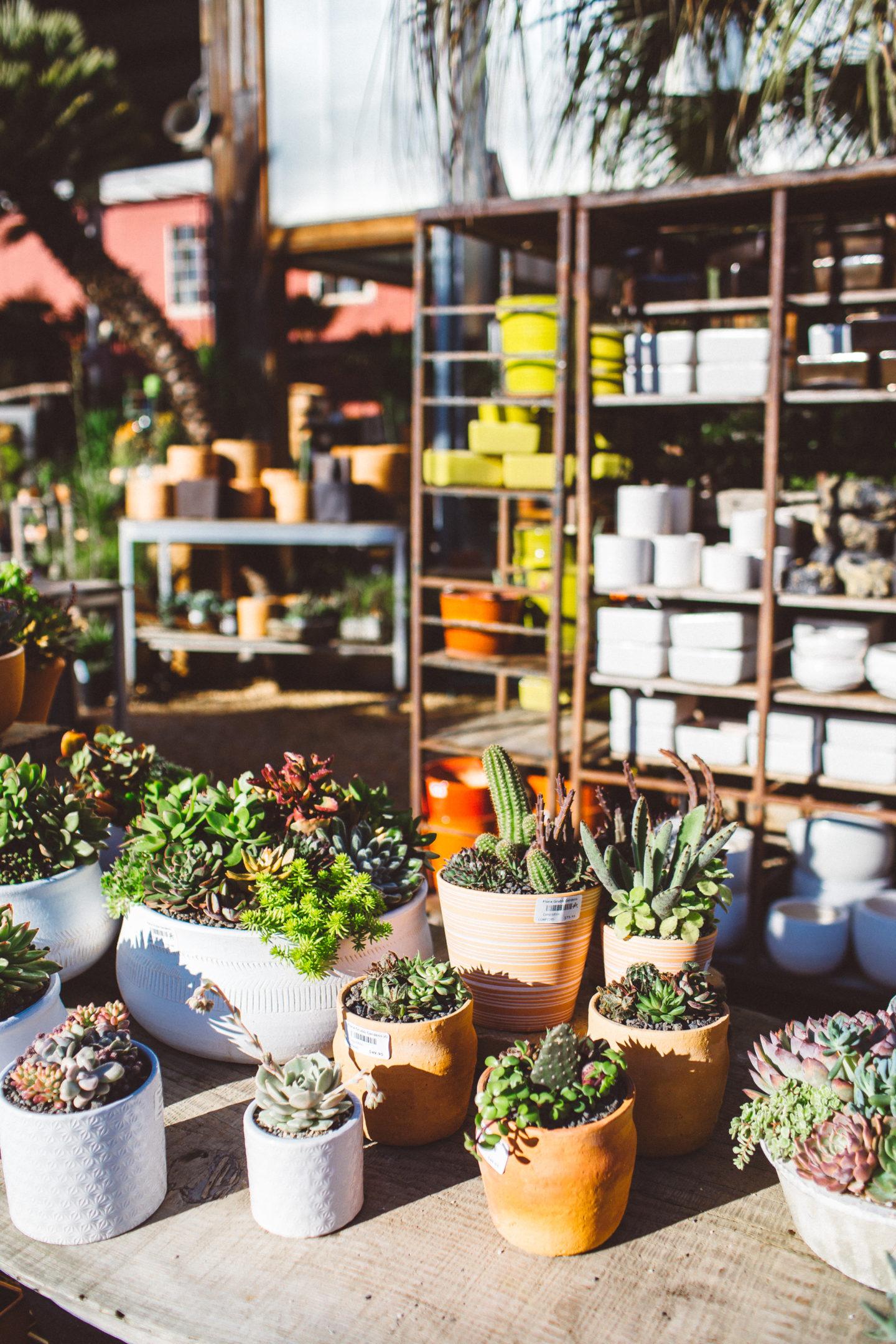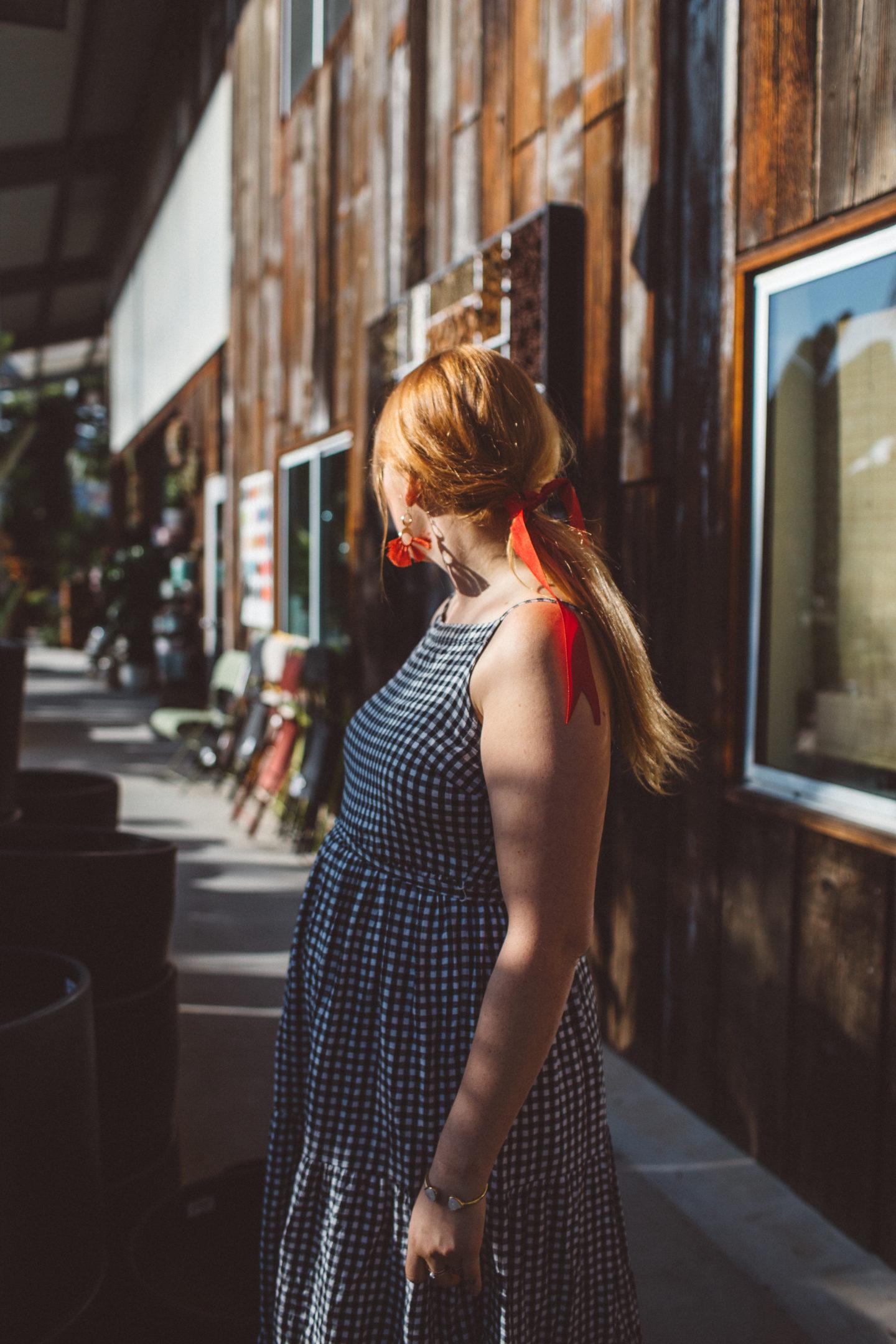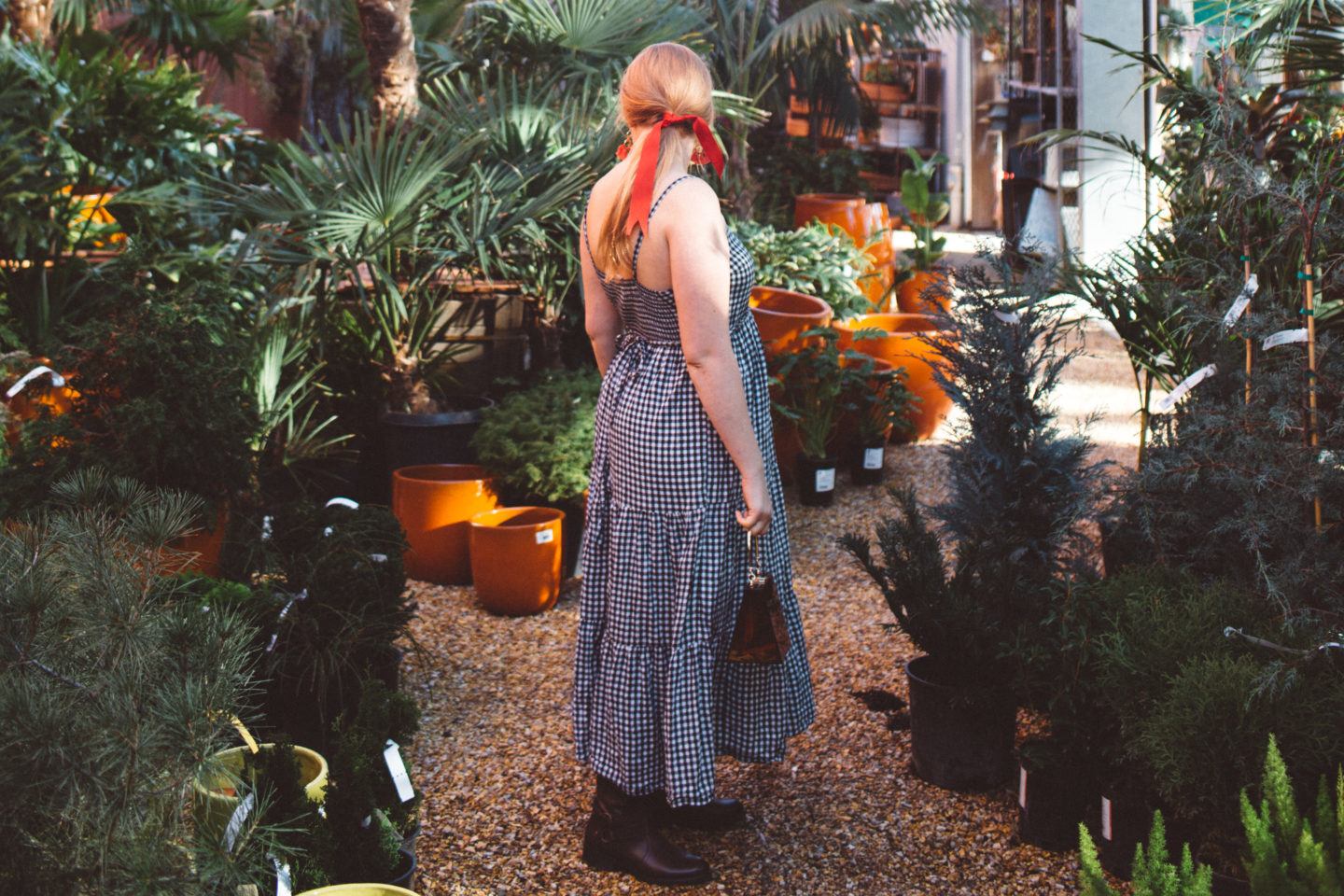 We're on the hunt for a tall cactus to add to our main room. During Christmas, we loved turning off all the lights minus our tree and have our apartment filled with a cozy glow. We're hoping to find a 5-6 foot cactus to wrap in string lights for year-round hygge.

For our morning outing, I wore my favorite gingham dress from Old Navy. It's from last season, but you can find similar ones here and here. Since it's winter and a bit chiller, I paired my dress with tall brown boots from White Mountain. I love wearing dresses year-round. Try styling your dresses with tall, warm boots and a sweater if needed. You can usually find me in something like this while running errands in the winter. I topped it all off with a red ribbon in my hair, red earrings and a fun see-through brown purse to match the boots.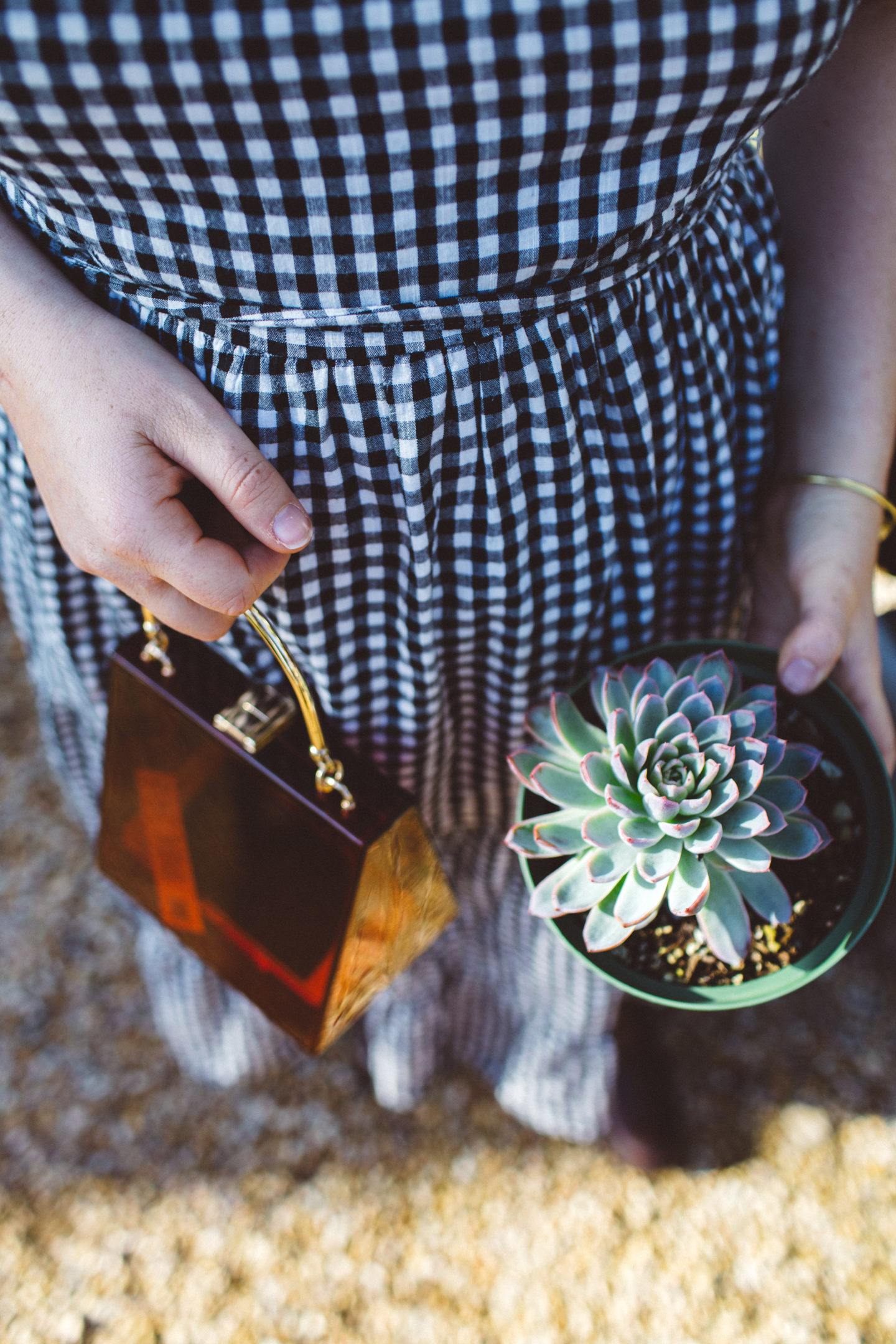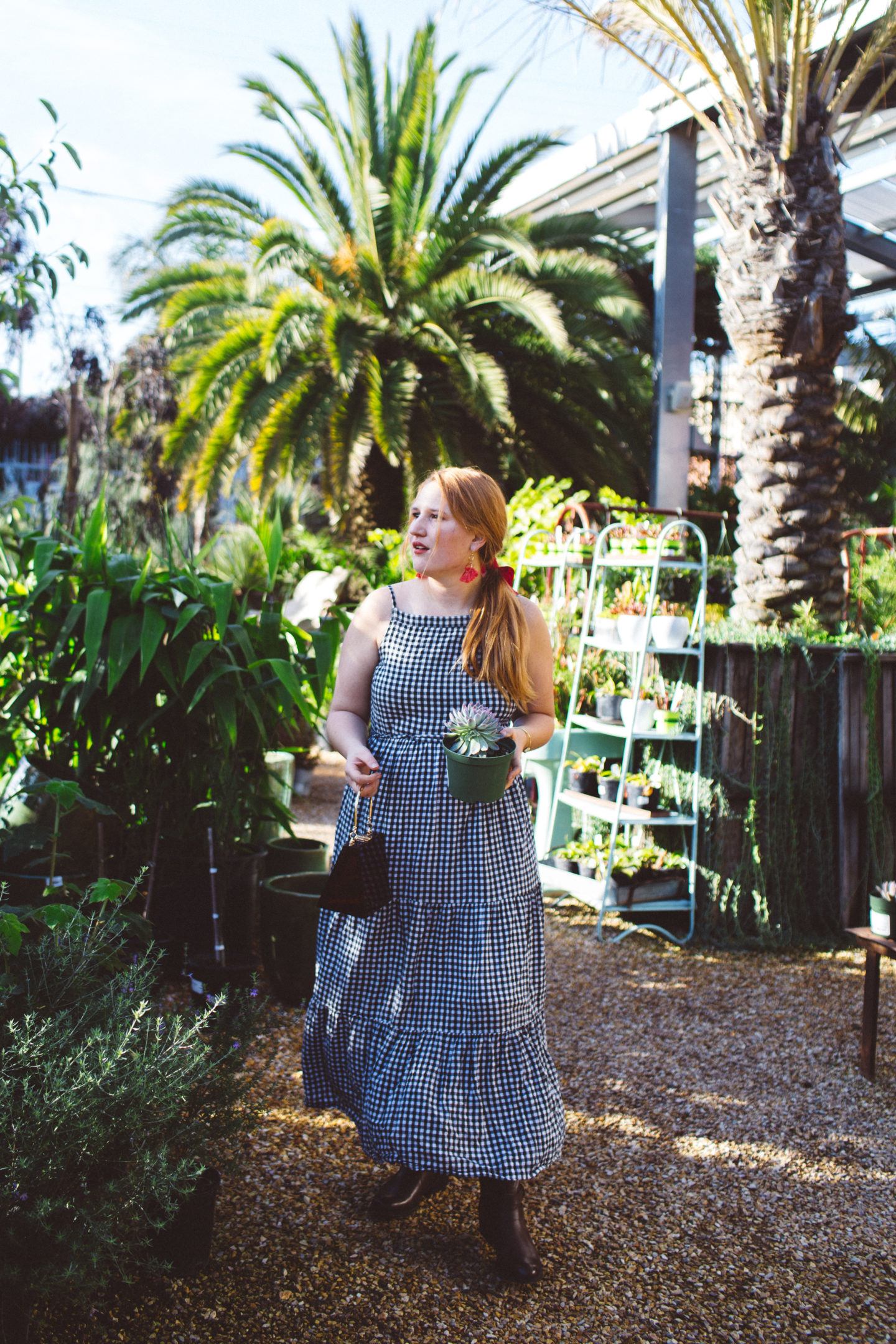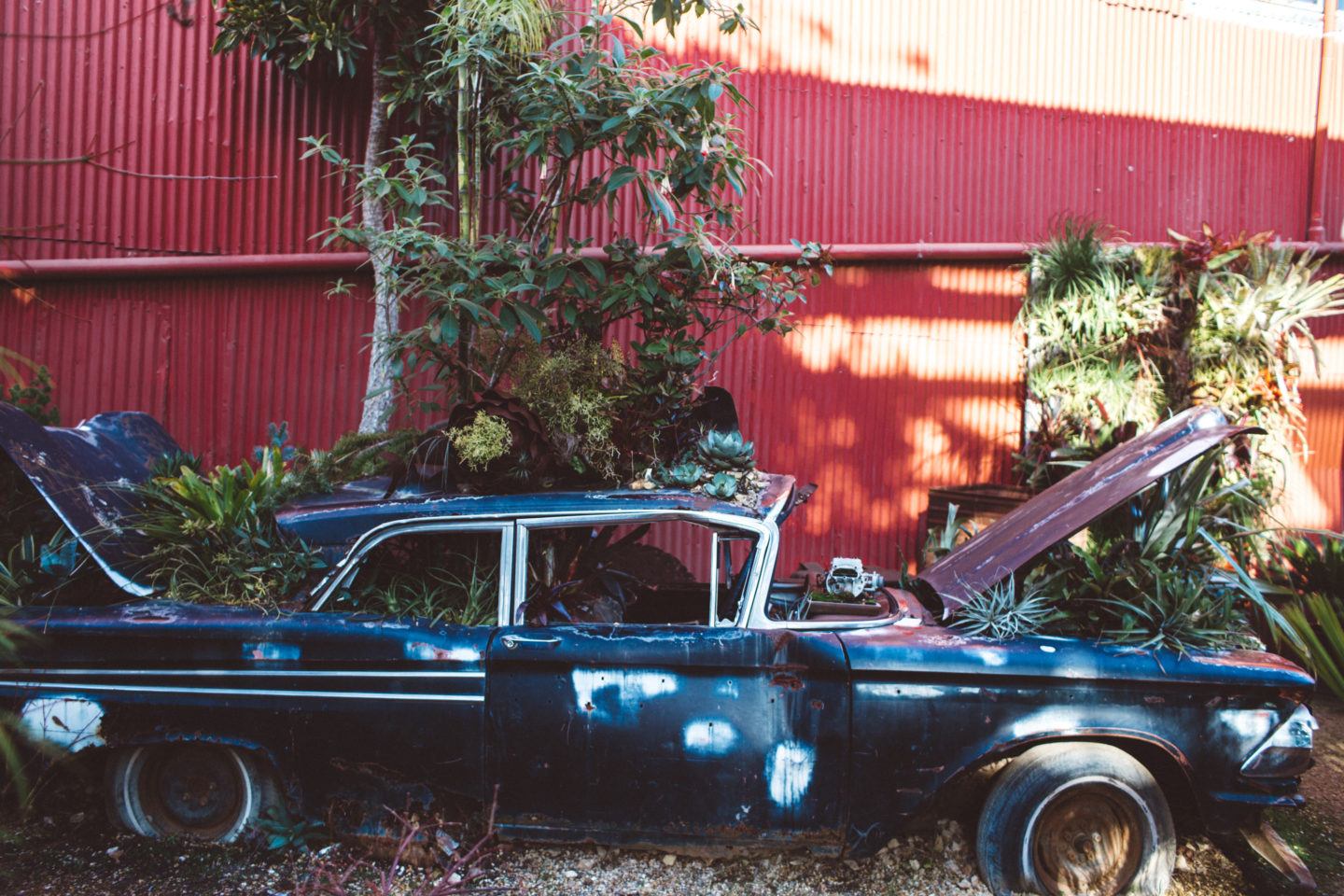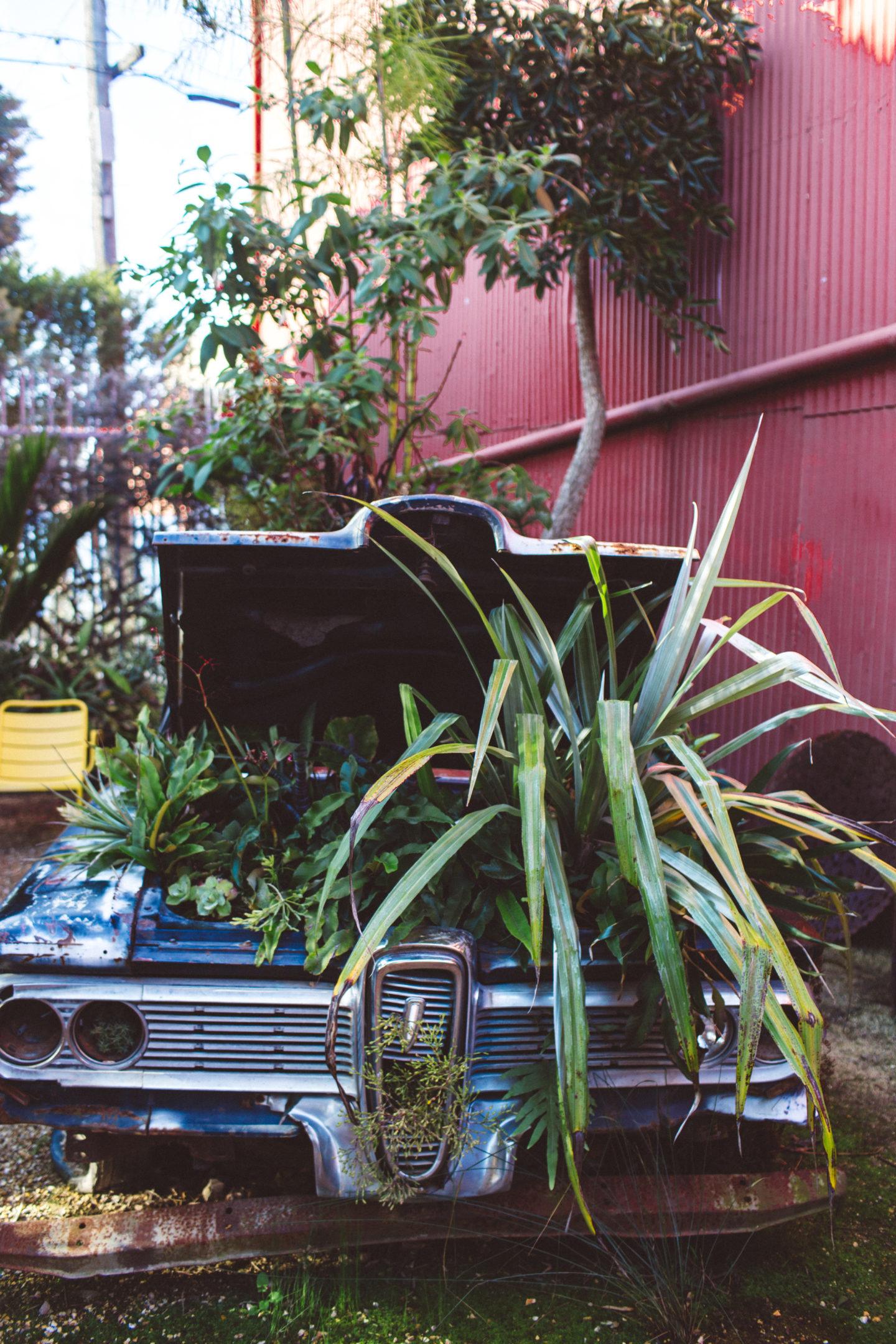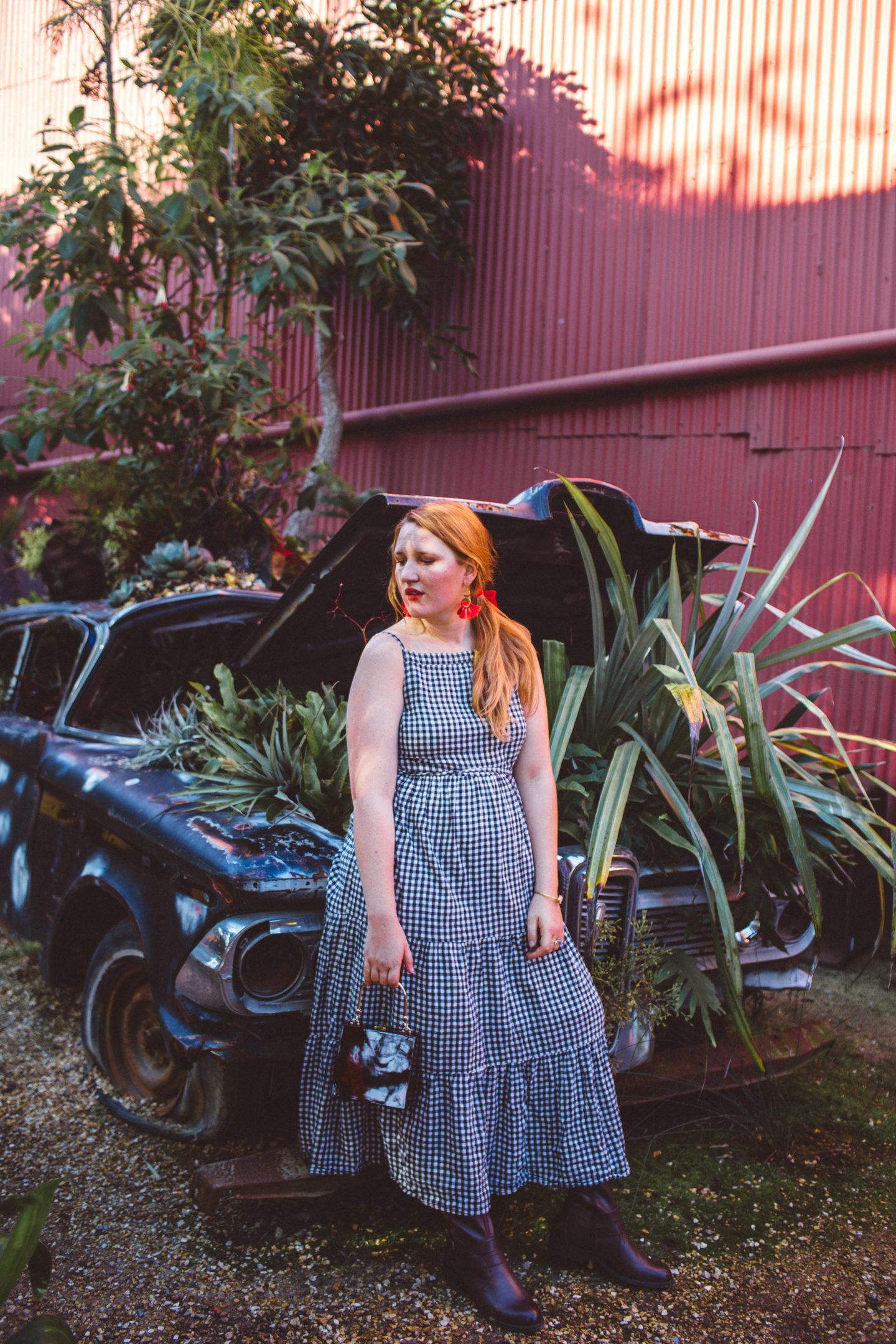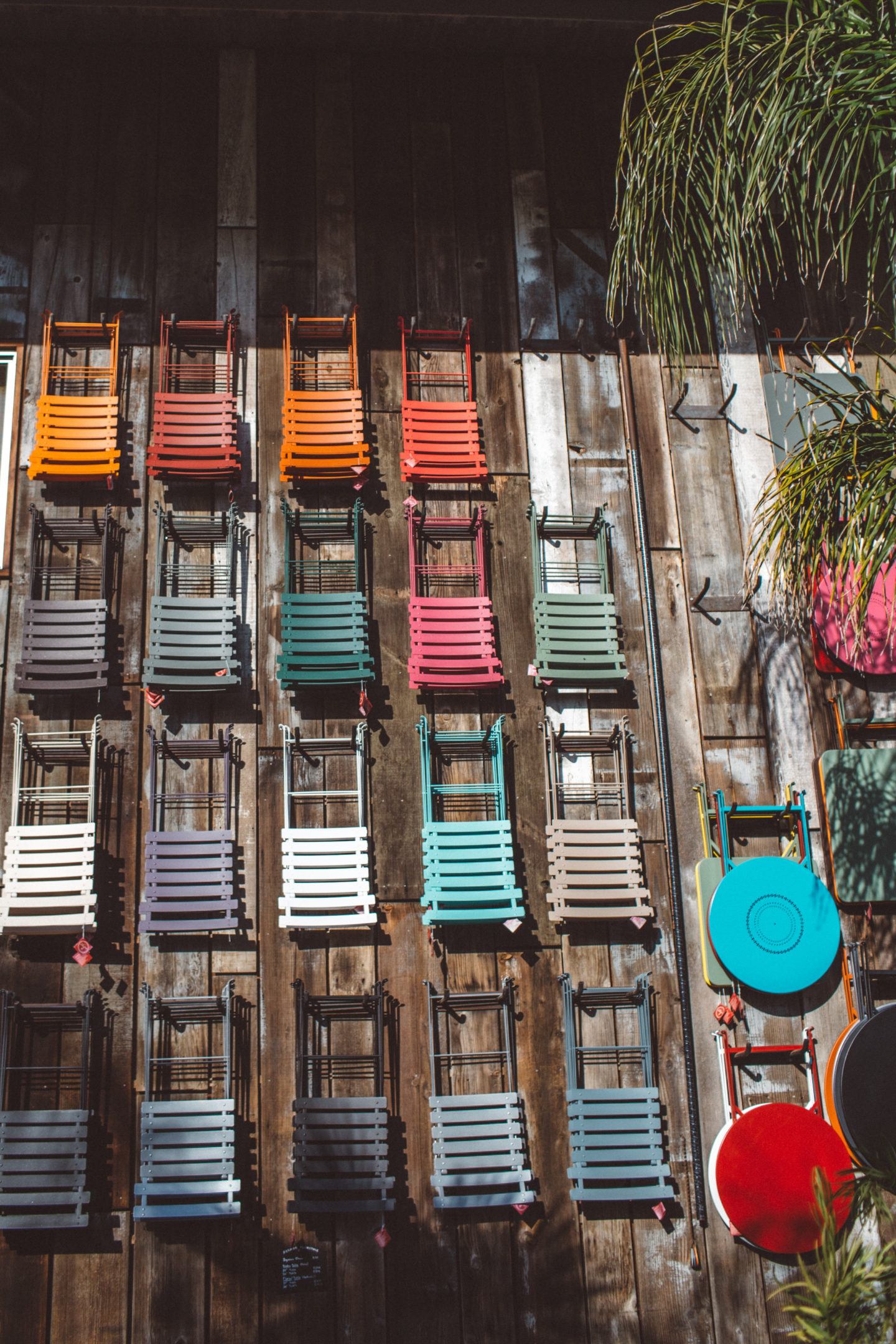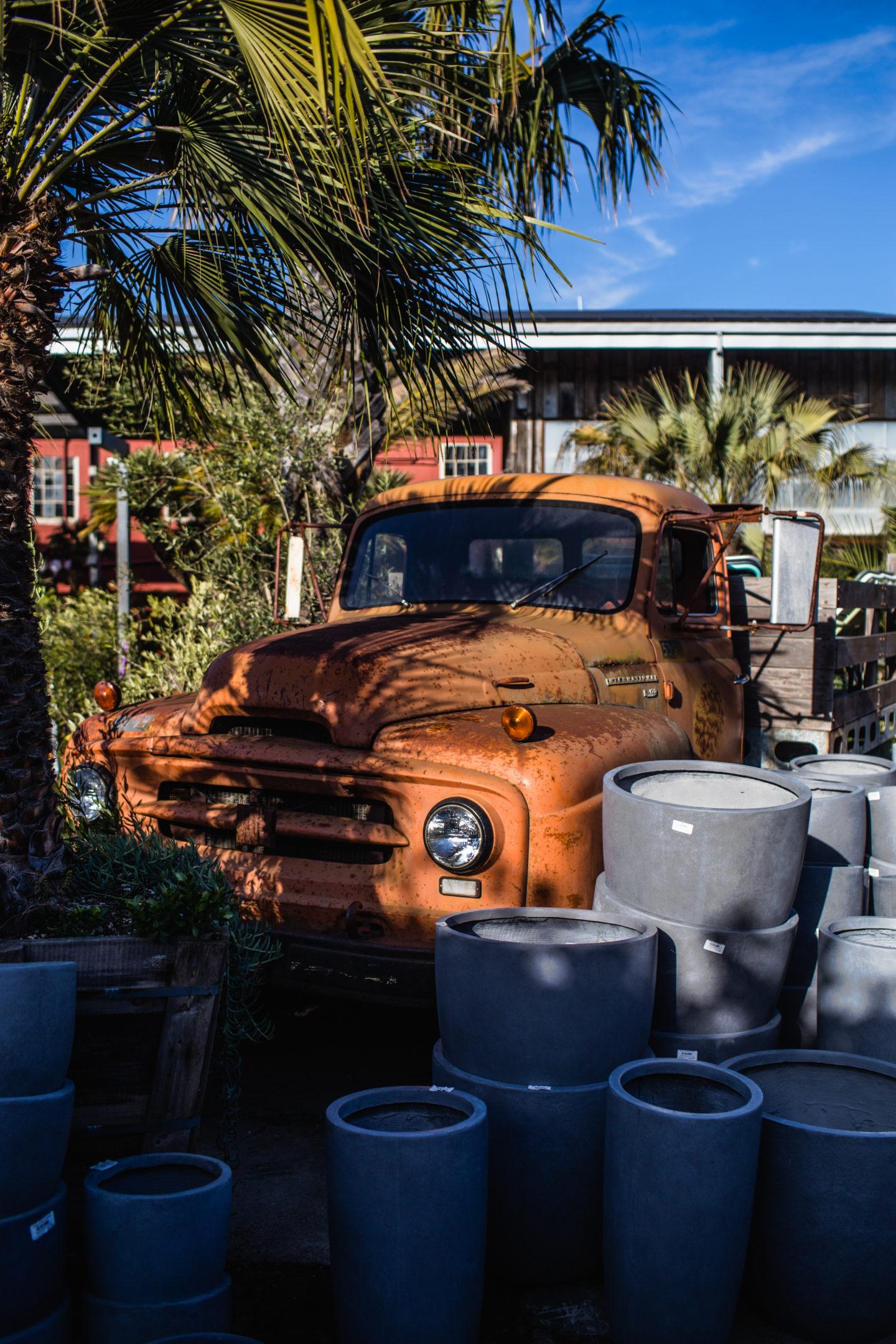 We actually didn't end up finding the perfect cactus here – we almost took home a 4 foot baby but we want to check out one other nursery first to see if they have anything taller. Once we find one, I'm going to be filming an Apartment Tour to share with you guys! I'm excited to show you all the corners of our tiny studio.