Everyone says blogging is dead, but here's the reality: it's alive and thriving, and it's one hell of a moneymaker if you do it right.
I blog full-time here at Whimsy Soul. I hired my husband to work with me, we have a small team of writers and yes, we make money blogging. (I wouldn't be able to afford my stupid expensive San Francisco apartment otherwise!) I get asked all the time from people who are trying to learn about blogging and the influencer space: how the HECK do you actually make money blogging?
In this post, I'm chatting all about making money online with your blog, a realistic timeline on how long that will take, and some tips for growing your business.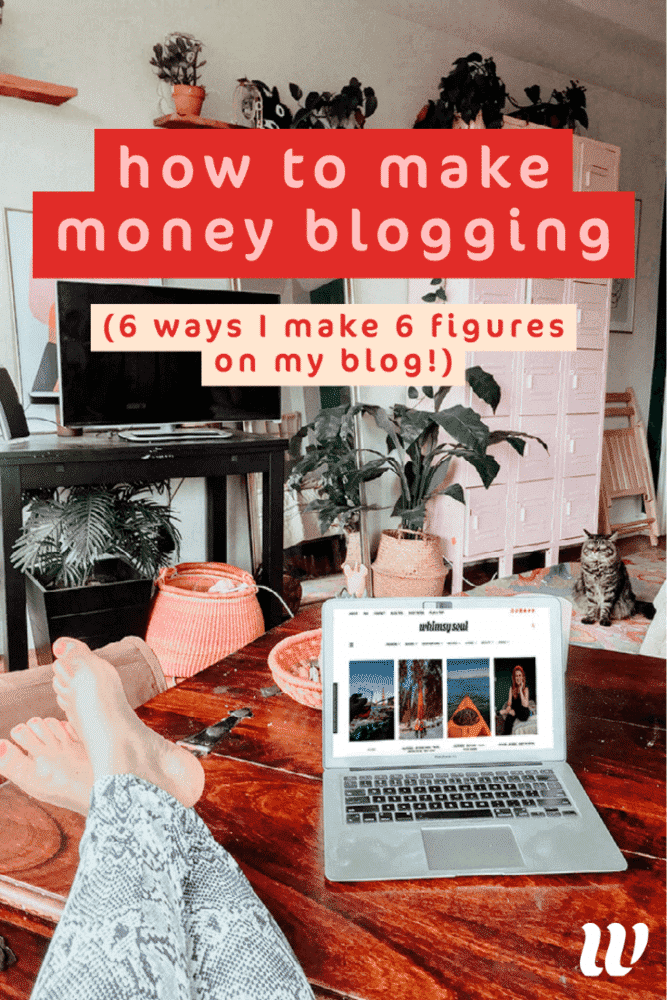 There are 5 main avenues for making money blogging. It's important to dip your toes in each of these avenues so you are constantly making money. It all adds up! Whimsy Soul makes 6 figures a year and it's absolutely not all from one source. Putting all your eggs into one basket is really risky and just, not going to be enough income for you in the long run.
My Favorite Blogging Tools That Help Me Grow & Make Money!
Before we start with the 5 ways to earn income through your blog brand, I can't stress enough how dang important it is to have tools to help you grow your business. Running a blog is a TON of work. It looks easy on the outside, but it's hours, days, years even of hustling, of late nights troubleshooting issues and writing up a storm.
I've saved a ton of time and mental energy by investing in some tools to help my blog run, which in turn have helped me grow faster and thus, make more money!
Email Marketing Software
Every blog needs an email list. It's non-negotiable. Your email list is your direct line of access to your readers. You can use a list to gain more pageviews, sell products and make money through affiliates. I swear by Flodesk, it's better than Mailchimp or Converkit (I've tried them all!)
Search Engine Optimization Tool
Every single blog post you write needs to be optimized for SEO. If you're trying to make money on blogging, you need people to find your blog and that's mainly through SEO. Use a tool like SEMrush (it's the best out there!) to research keywords so you can make sure your blog posts are being seen by the right people.
A Good Hosting Platform
Hey, if your blog isn't live nobody can read it, and thus, you can't make money. There are a ton of hosting platforms out there and some of them are utter trash (ie always crash or make your site go down.) If you're just starting out, use Bluehost as it's very affordable and easy to set up. If you're more advance, try something like Performance Foundry.
Tailwind
Pinterest is a HUGE driver of blog traffic (and pageviews = money!) I use Tailwind to schedule out content and it saves me HOURS every week. You need this if you want to start making money on your blog.
Copy Ai
This tool blows my mind every time I use it. Copy.Ai is an AI copy generator and I use it to help me come up with blog post ideas, blog post titles, Instagram captions, email subject lines – everything! It's easy to get burnout on creative stuff so this helps me come up with ideas really fast. Try it now.
Zubtitle
I love this captioning tool!! If you are making videos either for TikTok, Reels, or Shorts to they also perform better with captions. But captions are a pain to manually write out. This tool generates them for you in a few minutes. It's so important to be driving traffic from social media to your blog posts so you can be making money.
Now onto the good stuff! I think a lot of people wonder " exactly how do bloggers make money? Are they just making it up or is there actually good incomes from content creation?"
Nope! Not making it up! If you're ready to hustle and build a great blog brand, you can easily find yourself in a lifetime career.
What Is A "Blog Brand"?
Real quick: when I say a "blog brand" I mean more than just your website. It's 2021 at the time of writing this article – you need more than just a website to make good money. Yes, you can 100% just have your own blog and not any social channels but it's going to be super hard to grow that blog.
A Blog Brand is the umbrella of everything: your website, Instagram, Pinterest, Email List, Facebook, Twitter, Tiktok, YouTube. I'm probably forgetting a few in there! You don't need to be on EVERYTHING but it's important to have a few social media elements to your blog brand both for growth but also to make money!
How To Make Money Blogging For Beginners: 6 Ways You Can Earn Income From Your Blog Brand
This is how I make money blogging at Whimsy Soul!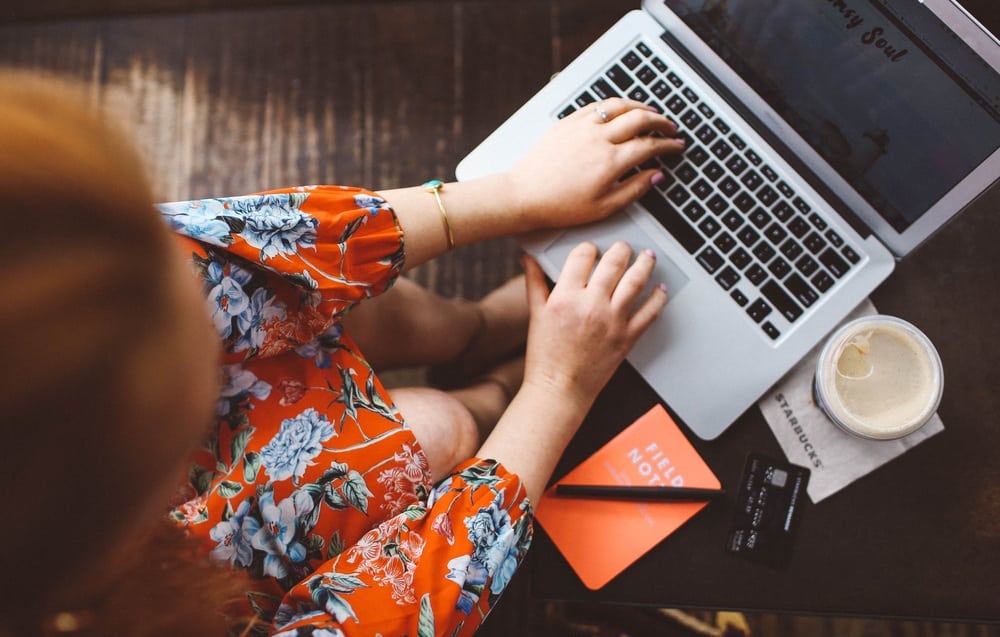 1. Affiliate Marketing
If you are trying to figure out how to monetize a blog fast, affiliate programs are your easiest way. You know how when you sell or buy a house, your realtor gets a commission for finding the house and managing the deal? That's basically how affiliate marketing works.
You can recommend products to your audience and use affiliate links. If a reader then buys that product you get a small kickback, usually a few bucks, at no cost to the reader. It's a win-win!
There are SO many affiliate programs you can join. Here are some to start making money from blogging:
RewardStyle (great for fashion blogs)
In House (aka the brand has their own in-house program)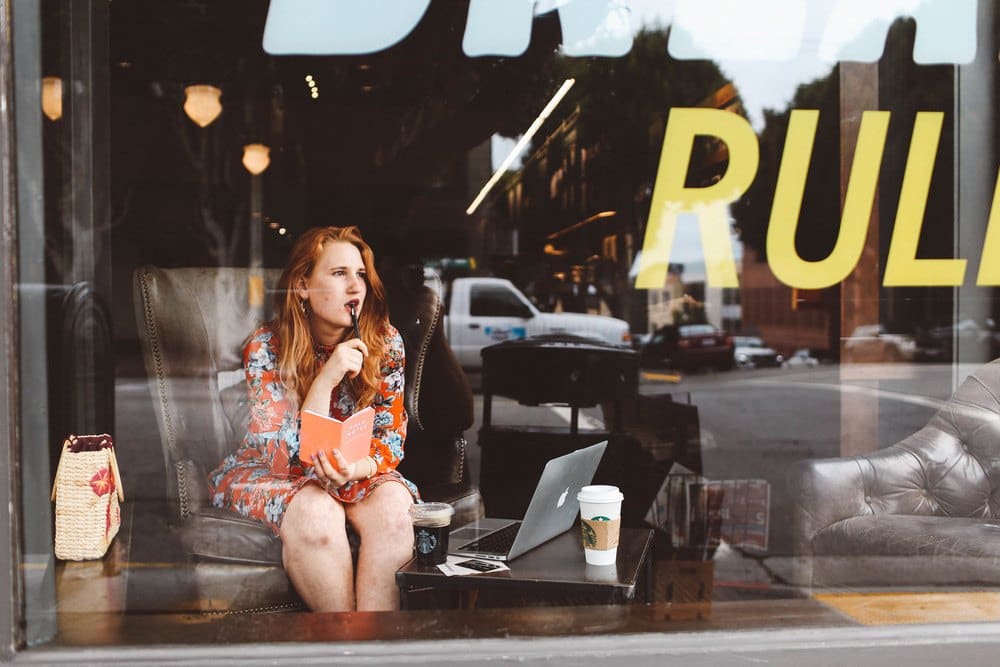 2. Banner Ads
Banner ads are the Queen when it comes to passive income. Banners Ads go on all your blog posts and are basically space that you sell to companies. Like, online billboards.
I love banner ads since that means I can write about anything and if a post gets page views, I can make some money from the banner ads on that post. The sky is the limit here folks. You can make thousands of dollars per month with banner ads and that's all passive income baby! You can make money in your sleep!
I know a lot of bloggers turn their nose up on banner ads because yes, to be honest: they don't look cute. They just ain't aesthetically pleasing but they do pay the bills so once I realized I was leaving literally thousands of dollars on the table by now having banner ads, I got over the lack of cuteness real quick. Banner ads are the #1 way on how to earn money from blogs.
Sadly, it's a little hard to get started on banner ads. Many programs have requirements for blogs to join – like x about of page views per month, or only lifestyle blogs, or only mom bloggers, etc. You most likely will have to hustle to grow your pageviews up enough to apply to a program, which means you'll have to spend months or years just really focusing on awesome content first (which you should be doing anyway.) But once you feel like you are ready to join a program, these are the top ones to consider:
Google AdSense: Best for new blogs as there is no pageview requirement. that being said, the payouts are LOW AF and you have to manually add code for banner ads. This is a problem when you do eventually switch to a better-paying banner ad program, since you'll have to manually take out all that code (which hi, I had to do! It took literally weeks to remove all of my Google Ad Banners when I switched to Mediavine)
Ezoic: You have to have 10,000 sessions a month to join Ezoic. I hear mixed things about them. Small blogs love that they can start to make money for blogging quicker with this lower limit, but others have complained the Ezoic program slows their blog down too much. If you want to join, test site speed and do your research.
SheMedia: You have to have 20,000 sessions per month to join SheMedia. I don't know anyone personally on this so I'm not sure what the average income you can expect with it is, but I know it's popular among bloggers.
Mediavine: This is what I use. I LOVE Mediavine and I can't scream enoug about them from the rooftops. They have a fantastic support team and are literally the reason I was able to take my business to the next level and go fulltime. If you're trying to make money on blogging, I would recommend holding out to join Mediavine. You need 50,000 sessions per month to join.
AdThrive: Lastly, is Adrive / Cafe Media. You need 100,000 sessions per month to join. I've heard they are a lot like Mediavine and have awesome rates as well. If you have a blog that has 100k sessions or more, I would reach out to both Mediavine and AdThrive and see which one is a better fit for you.
3. TikTok Creator Fund & YouTube Ads
Similar to the idea of banner ads, you can also make money with your content through YouTube ads or by joining the TikTok creator fund. I'll start with chatting about YouTube.
You need to have 4000 hours of watch time and I believe at least 2k subscribers on YouTube to be eligible to monetize your videos. Once you are approved, you can automatically put ads on all your videos. When people watch your videos, you make money! Whimsy Soul has a YouTube channel as part of our Blog Brand umbrella. I use it to make money on video but also to drive traffic from videos to blog posts or affiliate links, so I can make twice the amount of money.
Example: I have a video about acne cream which I drive to my blog post about the acne cream so I can make money on the banner ads on both YouTube and my blog.
The TikTok Creator Fund is another way to make money from videos. This doesn't involve banner ads, which is really nice. You need to have at least 100k followers on TikTok then you can apply to join the program. TikTok will pay you for every view you get on your videos, how great is that? Here's my tips for getting more TikTok followers if you want to grow your account.
5. Brand Deals
In an odd sense, brand deals are the fastest way to make money blogging. You can land sponsored content at any age of your blog or social media channels. I got my first paid gig for an Instagram post about 5-6 months after starting Whimsy Soul. (It was just for $100 but I was so excited!!)
Brand deals can look like anything, really. It's when a brand/company pays YOU to make content about their brand or products and post it to your channels. Aka influencer marketing. I find most brands don't want to just pay for a blog post and also want coverage on Instagram, TikTok, Pinterest, etc. That's why it's important to have a Blog Brand with all of these channels to offer to potential clients.
The easiest way to start working with brands is to join as many influencer networks as you can. These are agencies that are literally designed just to connect influencers/bloggers with brands that are looking to pay influencers and bloggers for content. This is a list of my 25 favorite influencer networks to join. Join them all and wait for the emails to start rolling in!
You can also pitch brands directly about deals. I do that all the time. If I find a brand I love or have an idea about a piece of content that I think will work really well, I'll pitch that brand. For example, when the pandemic broke out and everyone started working from home, I reached out to Betabrand, a fantastic local company that makes the comfiest pants. I pitched an idea of helping my community find cute yet comfy work from home outfits and they hired me on the spot.
Never be afraid to reach out to a brand if you want to work with them! But always make sure you are CHARGING for your services! Don't work for free. Your time and content and reach deserve to be paid.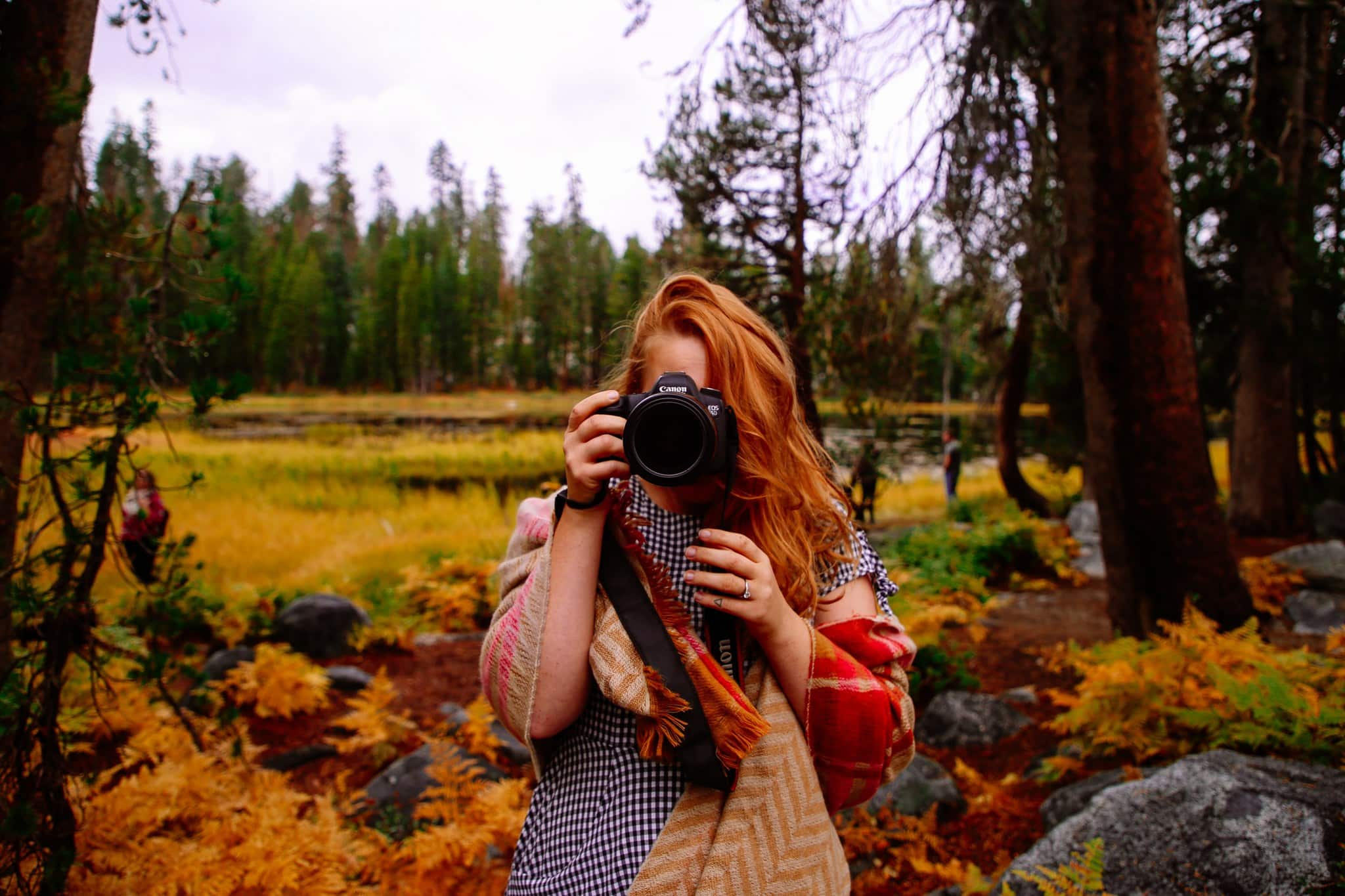 5. Selling Content
Selling content is another way to make money blogging. This is when you sell content rights (ie photography or video or even copy sometimes) to a brand so they can use it in marketing. This is where the big bucks are folks. You can charge hundreds, sometimes thousands of dollars for content rights depending on the piece of content, the length of the contract and where it's being used.
NEVER give up your content rights for free. It's always something I upsell in brand deals. If they want to buy my Instagram image, they have to pay extra for it. Sometimes I even work with brands just on content projects aka the photos are never posted to my channels.
I used to be a professional wedding photographer so I have the skills and sometimes the brand will hire me to take photos for them. These are always fun because I can shoot in their style vs mine, and it's a fun change of pace.
6. Online Courses or Products
If you're trying to find out how to make money online this is probably going to be the most lucrative avenue, but it's the hardest since it takes a lot of time upfront and then a lot of promotion to make sales. I personally don't have a course but I have a few friends who sell courses on their blogs and they make BANK doing it.
You don't have to sell a course. You can sell other online assets like presets, or even physical products like shirts or candles or stickers. Whatever makes sense to your Blog Brand! Here's some ideas:
Online courses
Lightroom Presets / Filters (you can download my free preset here)
Stock Photography
Computer Wallpapers
Blog themes
Design-templates
Music for videos
Stickers
Branded clothing
Candles
Trips (like a hosted trip with fans)
And so much more!! It's going to take a lot of time and it's risky, since you need to invest in platforms to sell these products and you need to make the products. But if you are ready to start making money at blogging beyond banner ads and affiliate links, selling products online is the way to make the big bucks.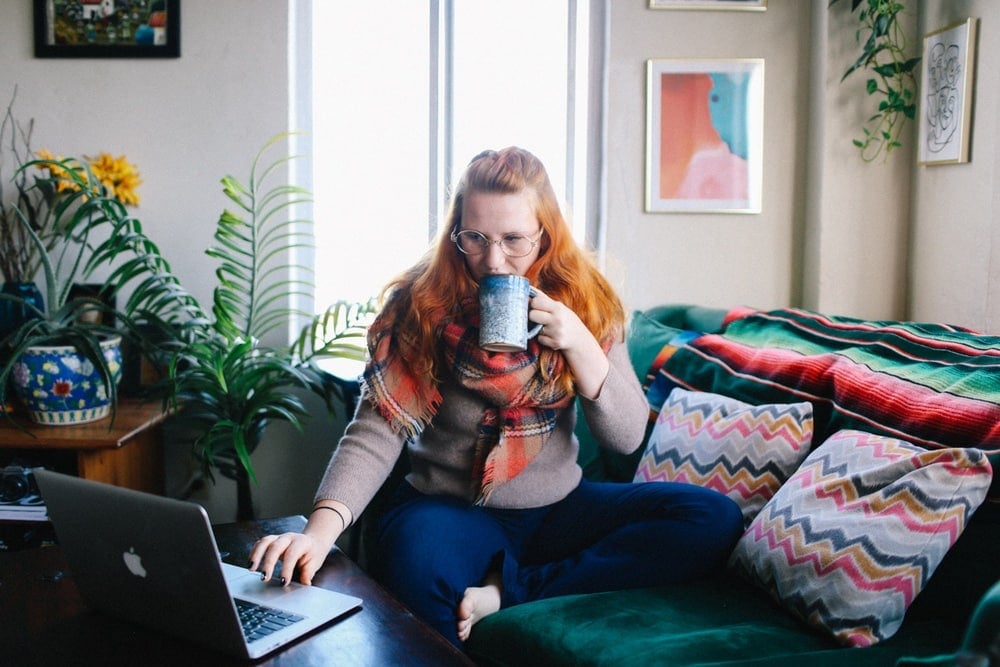 How Fast Can You Make Money Blogging?
That totally depends on you, the work you put in and the topics you write about. The types of blogs that make money are the ones that are strategic and smart. You can start rolling in a paycheck as quickly as a few months but realistically, it's going to take you a few years to start seeing anything sustainable.
My timeline looked like this:
Jan 2015: I started my blog and made an Instagram
July 2015: I landed my first brand deal for $100 for an Instagram post.
Late 2015: I joined my first affiliate program and started making a buck a month from it
2016: I made $25k on blogging through deals and affiliates
2017: I made $37k and decided to pursue it fulltime
2018: I made $70k blogging and hired my husband
2019: I joined an ad banner site on top of deals and affiliates, and made $110k
2020: I made $150k (despite the shit year) and started hiring a small team.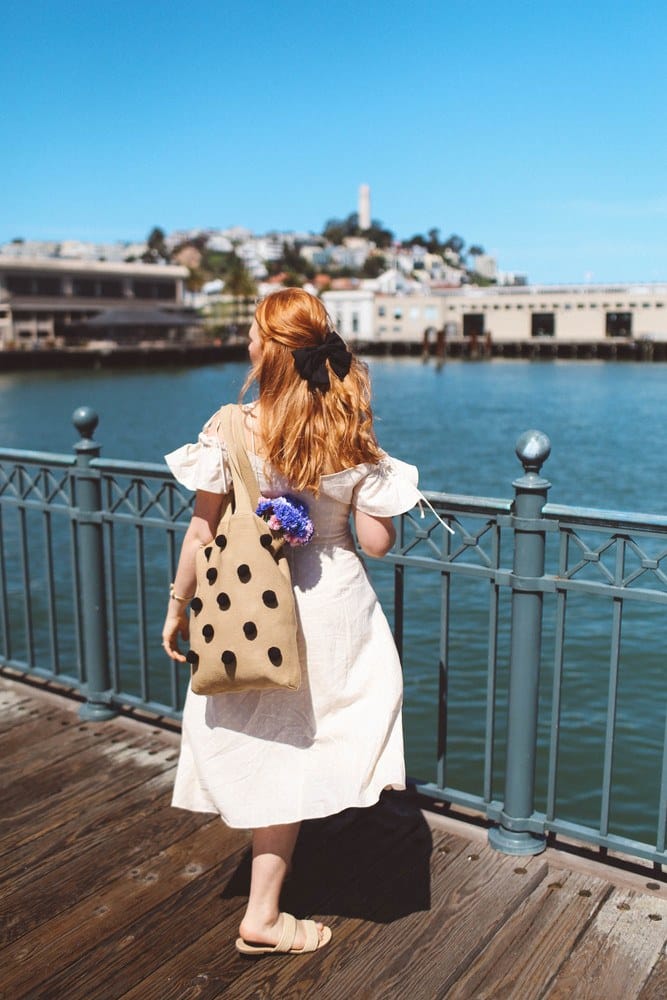 I firmly believe that anyone can start a blog and make money. BUT, a lot of people fail since they give up before significant growth happens. Blogging isn't like the lottery where you win overnight and can retire. It's a commitment. IT's a business, one that you are starting from the ground up.
It's competitive and will take TIME and a ton of late nights to get off the ground. But, if you invest in your blog, you'll see the ROI. Whether you want to make some side income to help buy a house, or are looking to quit your full-time job and work for yourself, a blog is a great way to make those goals happen.
I hope this posts helps you understand how to make money blogging and helps triggers ideas for you. If you have any questions, drop a comment below and I'll try to get back to you! Now, time to crush the blogging game!