I love scarfs! With fall rolling around, I wanted to share my top four ways to wear a scarf to help you feel inspired to style your fall outfits! First, grab your favorite scarf! The one I'm wearing is from H&M and is only $12!

Wide And Long: My favorite way to style a scarf is to open it up wide and just throw it around my neck. As a shorter woman, this always makes a big statement and helps elongate my body. I usually wear my scarves this way with a long winter jacket like this or with wide leg pants like these. It's bold and an underrated way of wearing a scarf!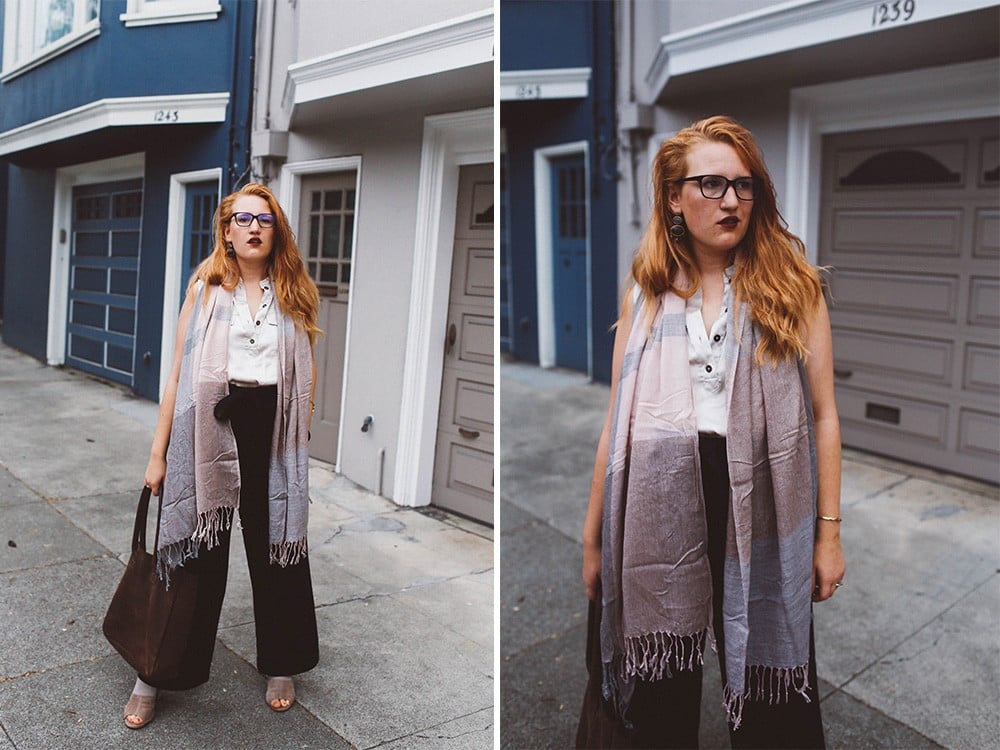 Classic Chunky Wrap is still a go-to for scarves. I prefer to do to chunky wrap with a large, bulky scarf for a cozy, layered looked. This scarf is on the thinner side than I'd normally use (I like this one a lot) but the key is having a minimal outfit and letting the scarf be the focal point.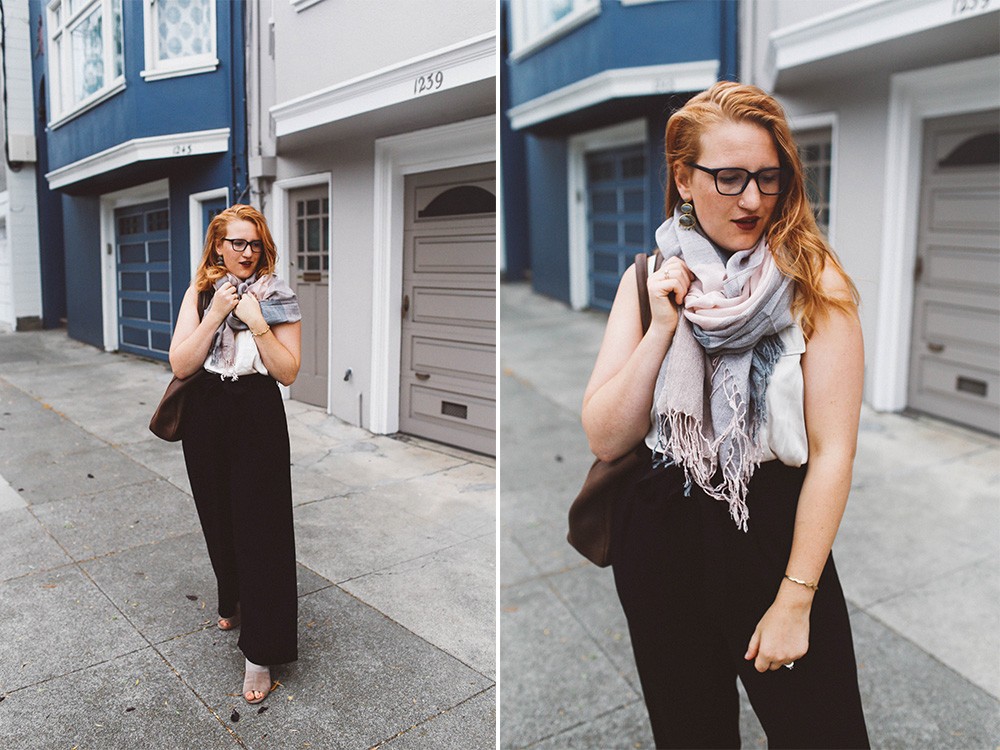 Shoulder Wrap your scarf for an elegant way to stay warm this fall. I love using extra pretty scarves for this style as it's a great way to show off the pattern. Swap a scarf for a cardigan to stay warm at the office, so dress up a little black dress for a date night!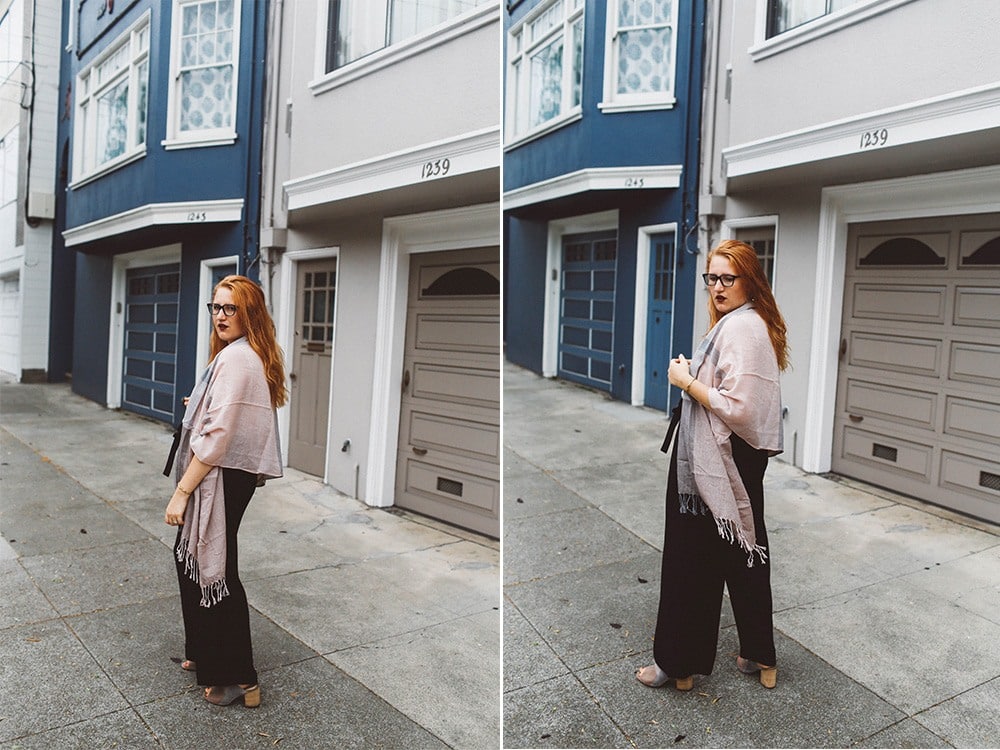 Dress Up Your Bags by tieing scarves to their handles! I love adding a little extra flare to my tote bags by tieing scarves to it. It's a great way to add a subtle touch of detail that can tie a whole outfit together.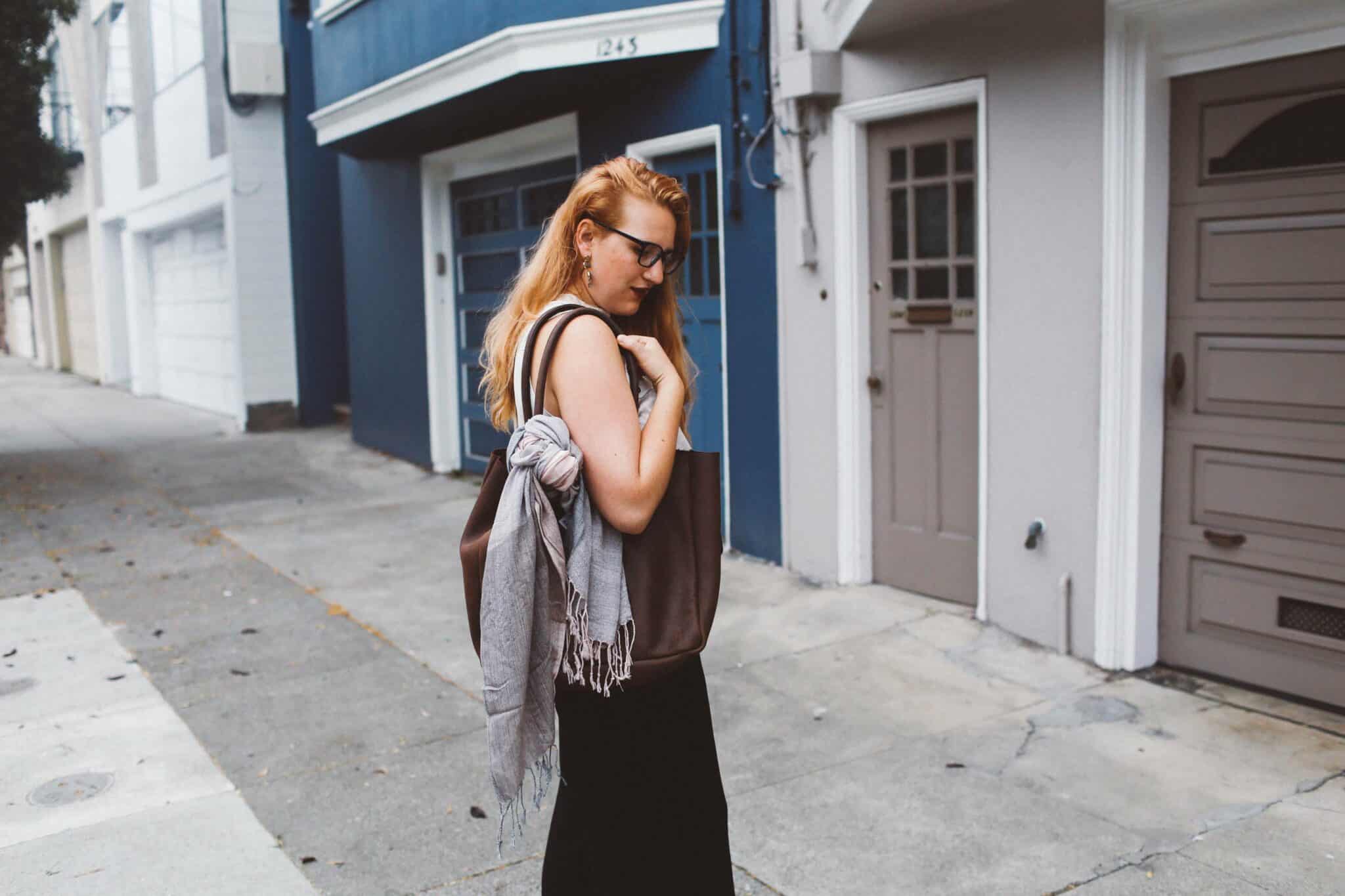 Happy styling my friends!