When summer rolls around, I quickly slip into this cottagecore babe. I run around barefoot outside, visit flower fields, change all my iPhone icon covers, wear tons of dresses and somehow always end up adding a few new mushroom decor pieces to my apartment…
If you're on the hunt for some cute and totally free Cottagecore aesthetic wallpapers for your phone or desktop (I also included some iPhone app icons, too!) just right click and save, or screenshot, any of the wallpapers below!
Free Aesthetic Cottagecore Phone Wallpaper
When building the perfect cottagecore aesthetic theme, you have to pay attention to details. Think images of: vintage home decor, floral anything, a garden full of veggies and flowers, woodsy items like mushrooms and toads and trees.
The Cotswolds in the United Kingdom? Total vibe for cottagecore girlies like myself.
Rustic Old Greenhouse With Plants
I would love to grow a million herbs in here!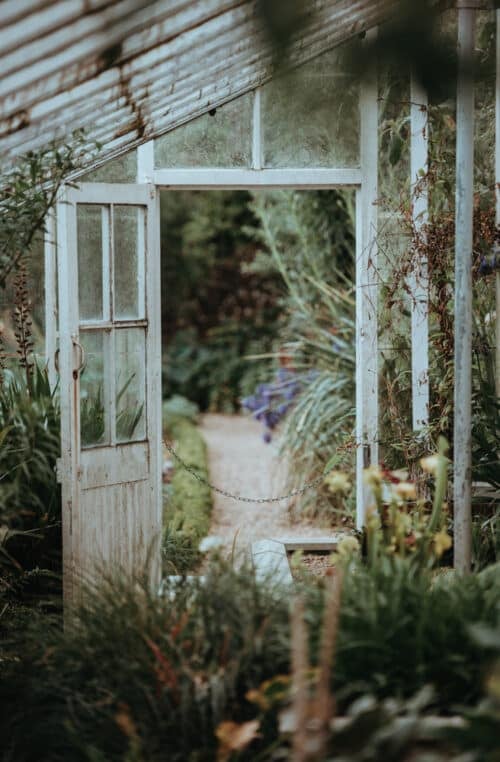 Rattan & Straw Bag Picnic In Grass Field
Aesthetic cottage wallpapers can be made from your real life picnics with the girls. I snapped this in a grass field a few summers ago and love the image since it's so warm feeling. You can basically feel the summer heat and smell the grass. Feel free to use it!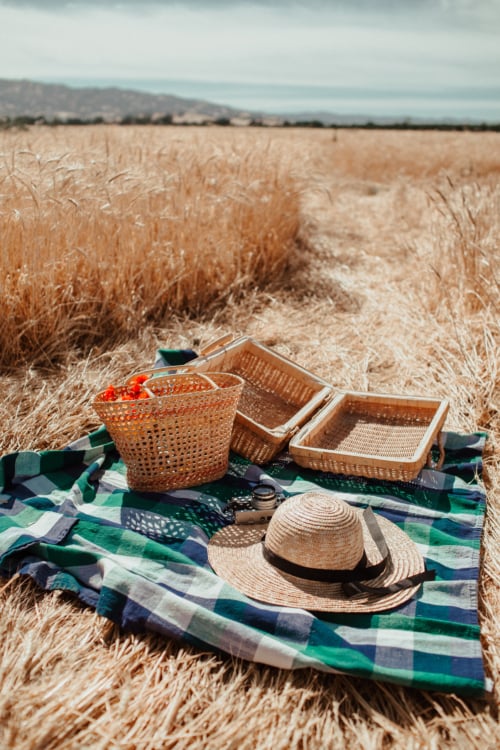 Hanging Dried Flowers
Perfect for moody cottagecore themes with tons of colors from all the dried flowers hanging.

Delicate Picnic With Lace
I love this vintage lace feeling blanket for cottagecore picnics!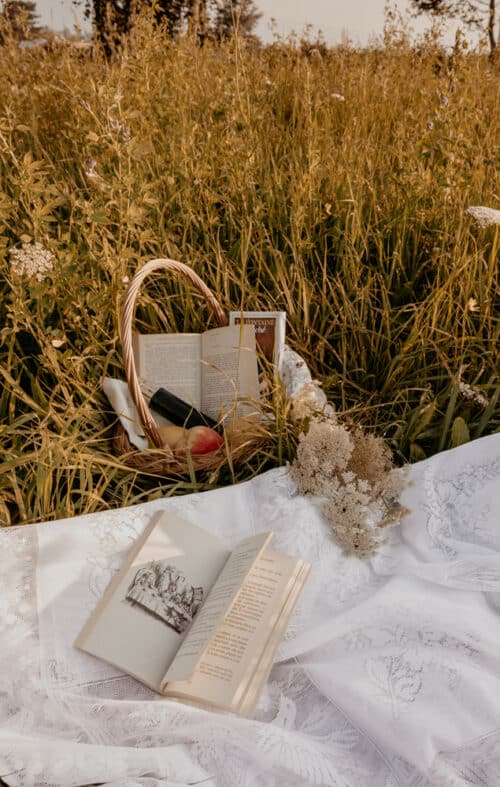 Floral Journaling
I love that journaling is trending again (it's so helpful for self care!) and this image of a journal in leather and tons of flowers just screams cottagecore girlie who's working through some trauma!

Red & White Mushroom In Forest
I swear these mushrooms are the mascot of cottagecore and I love it!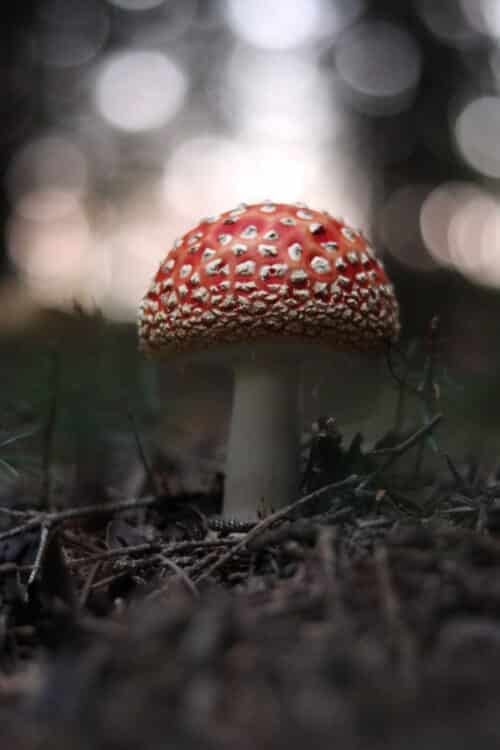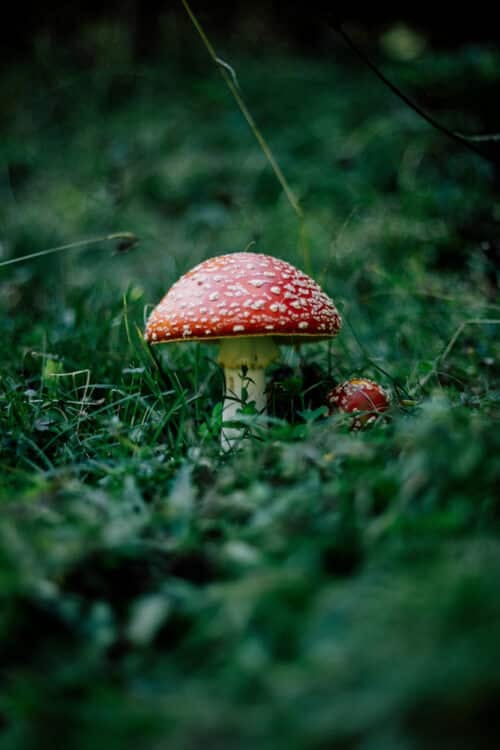 Hazy Evening Glow In A Field
I totally picture myself in this grass field wearing a sun dress and living my best nature girlie life.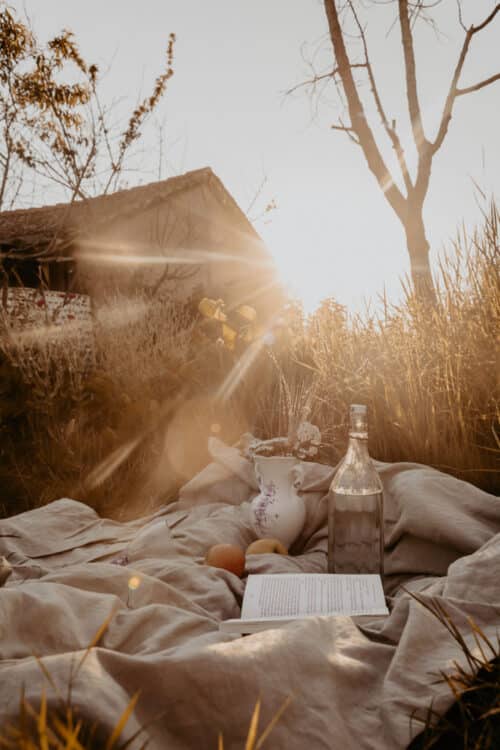 Floral Botanical Book
Looks like pressed flowers!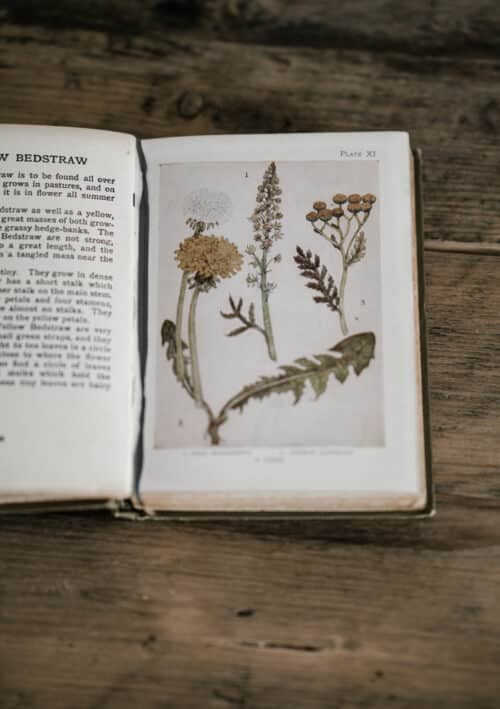 Pink Roses On A Bush
Always a sucker for these pretty images of roses that just scream cottagecore.

Twine Wrapped Books
SO cute wrapping your books like this with twine and dried flowers! Totally going to do this on a future bookshelf of mine, but until then, saving this image for my phone wallpaper!

Fluffy Bunny Wallpaper
Spring goes hand and hand with bunnies. I love the moody vibe of this one that fits the cottagecore aesthetic instead of being too easter.

Fall Baking
If you're looking for fall cottagecore wallpaper for your phone, this one makes me feel like it's late September and I'm baking an apple pie!

Old Vintage Stove Wallpaper Background
Perfect image for any winter cottagecore vibes you are going for! I can see some lovely person curling up next to this vintage stove and reading a book with a cup of tea.

Farmhouse Dried Flowers
A more neutral dried flower image.

Hand Drawn Butterflies
Makes me think of all the old paintings and illustrations you find in antique stores!

Enchanted Orchard
This gives me major Snow Shite meets apple orchard vibe and I love it.

Hobbit House
Is this even a cottagecore wallpaper roundup if we don't include a hobbit house?!
\
Autumn Leaves
For your September through November wallpapers when you're feeling all the autumn vibes.

Coffee Date Picnic
Not all cottagecore has to be homemade lattes – grab a cup to go and take it to the flower fields!

Darling Cottage
Can I just move into this cute little cottage already?!

Cottagecore By The Sea
It's hard to find images with the cottagecore aesthetic that are ocean related (everything is in the middle of the forest or a farm!) so I love this romantic photo by the sea. Looks like the Northern California or Oregon Coast a bit?

Free Desktop Wallpaper For Computer Backgrounds
Cottagecore wallpaper for your desktop computer (or even Zoom backgrounds!) is such a fun way to change up your school or workday.
Reading And Picnicking
If you loved the picnic images for your phone, try one of these for your computer, too!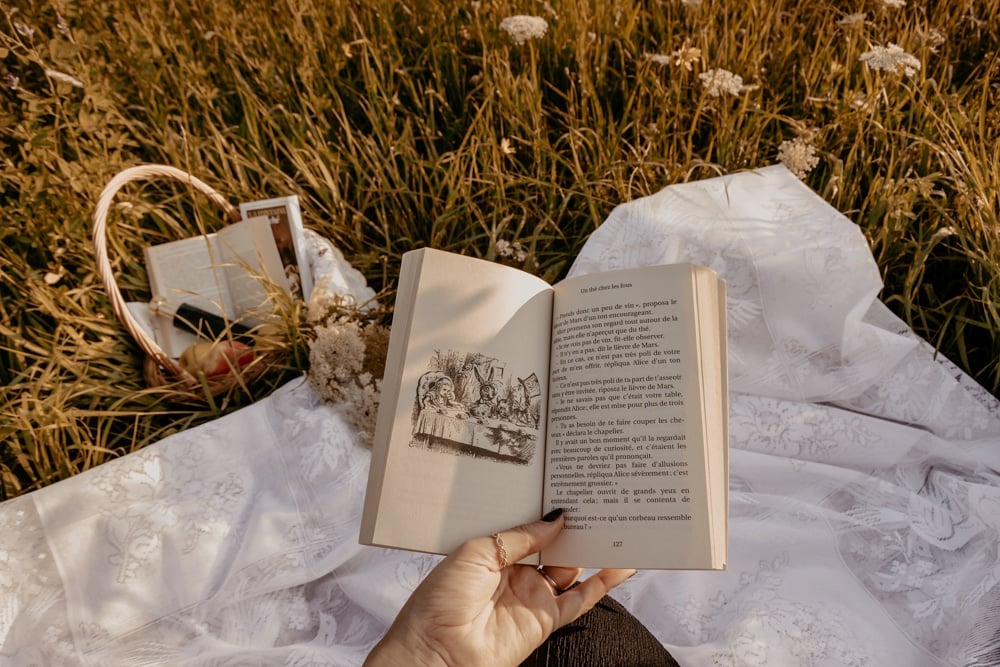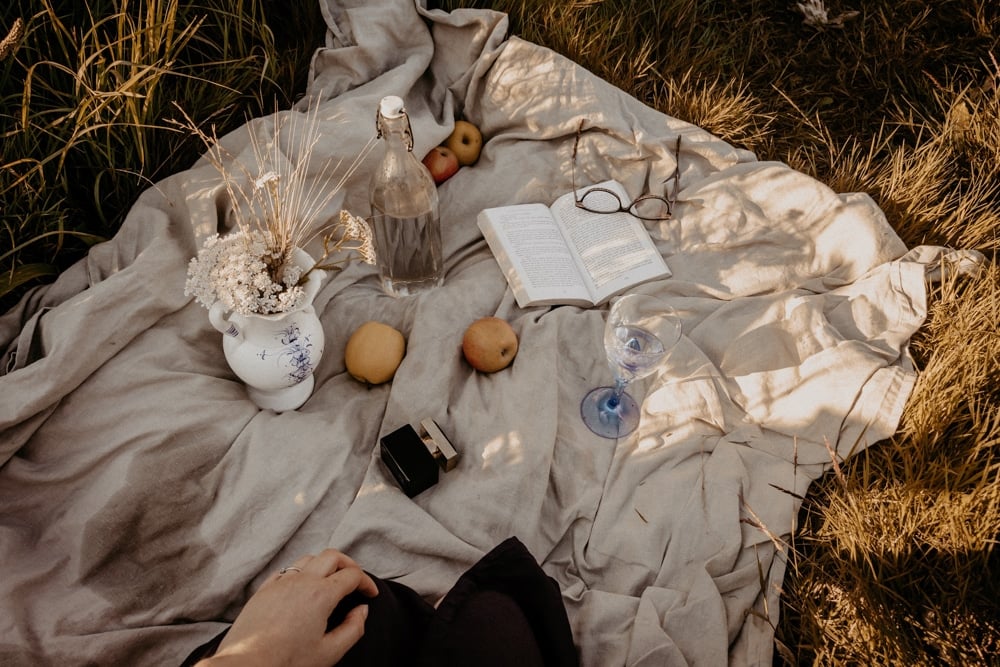 Vintage Flowers Bookshelf
I aspire to have a cottagecore library with only hardcovers like this!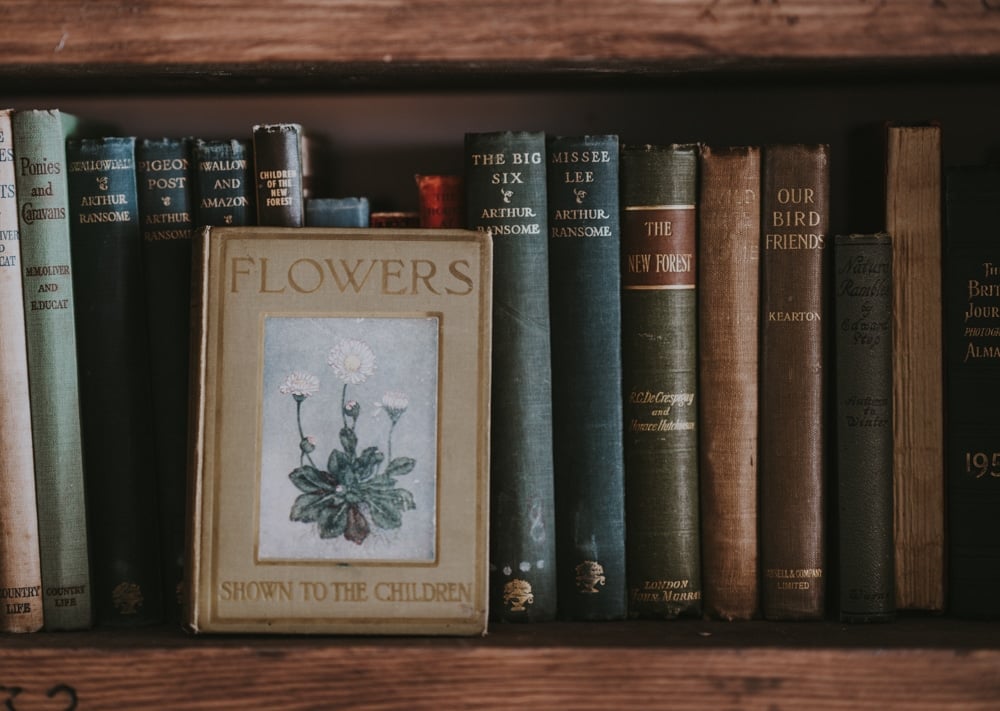 Afternoon Tea
What kind of tea do you think they're drinking?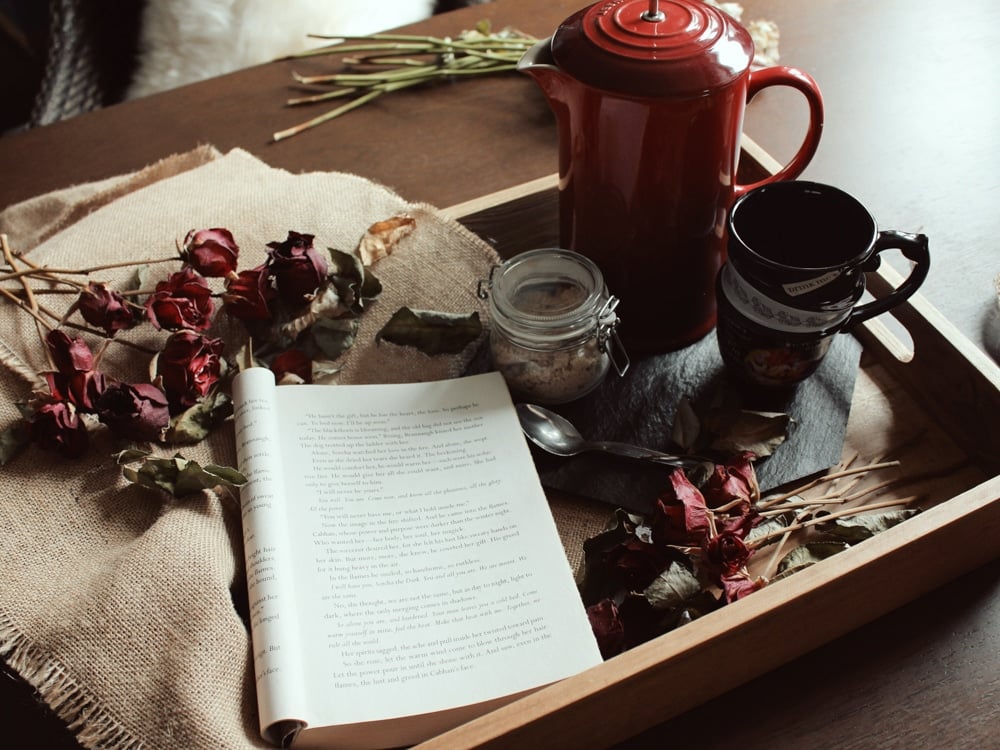 Homemade Bread
As someone who eats homemade bread almost daily, I can confirm it is the gateway to a cottagecore lifestyle!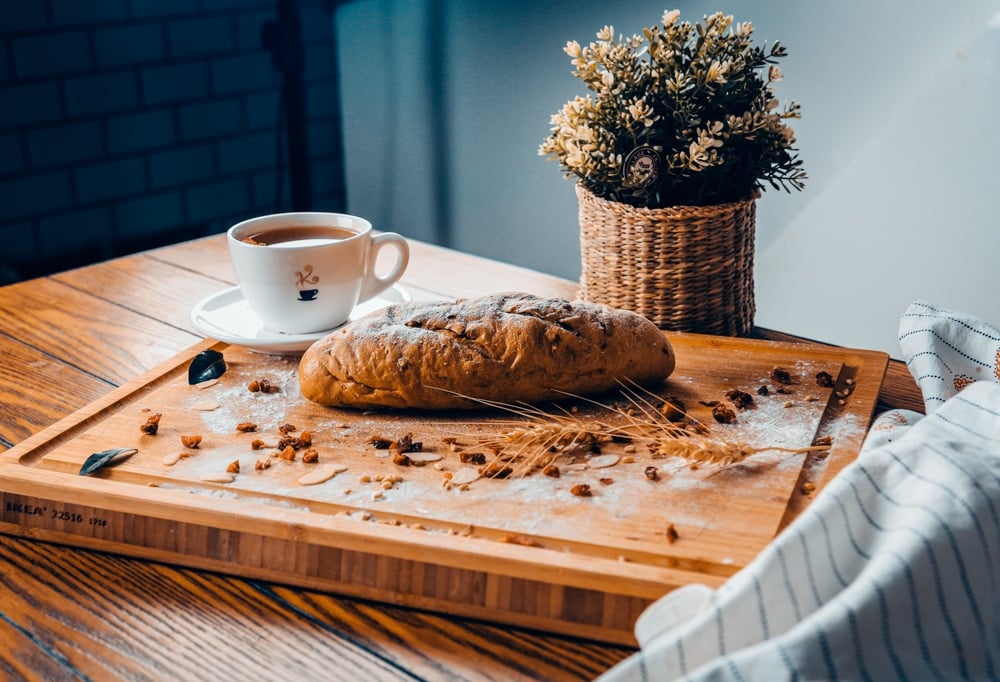 Mushroom Foraging
Looks like a great haul from mushroom foraging!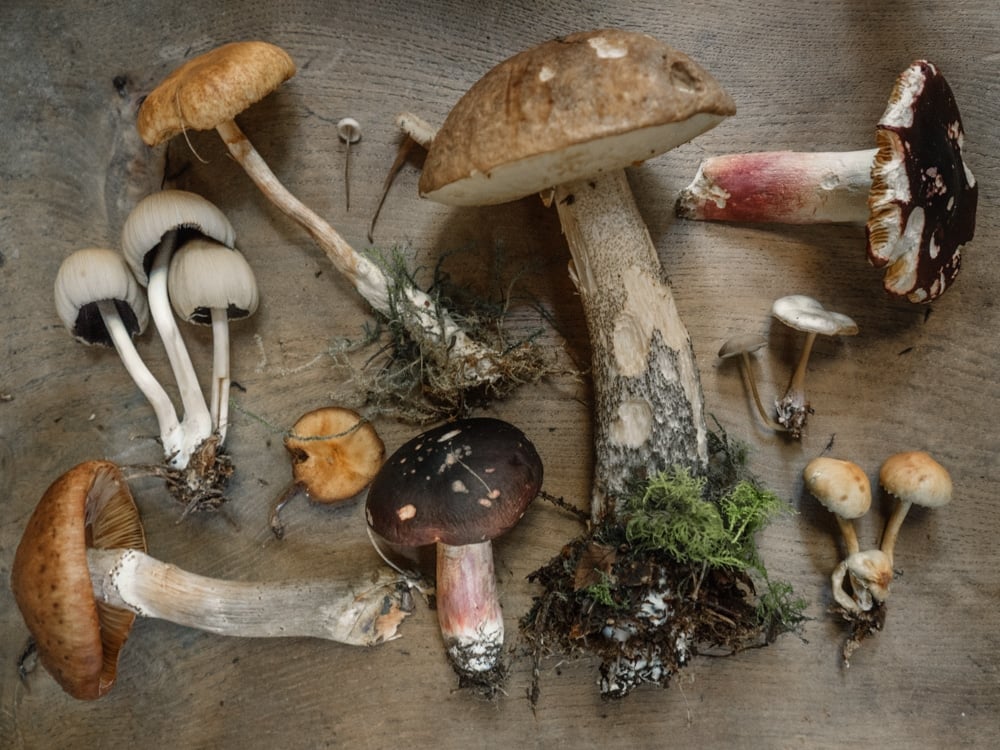 Red Button Mushroom
Dark forest, bright red mushroom – how cute?!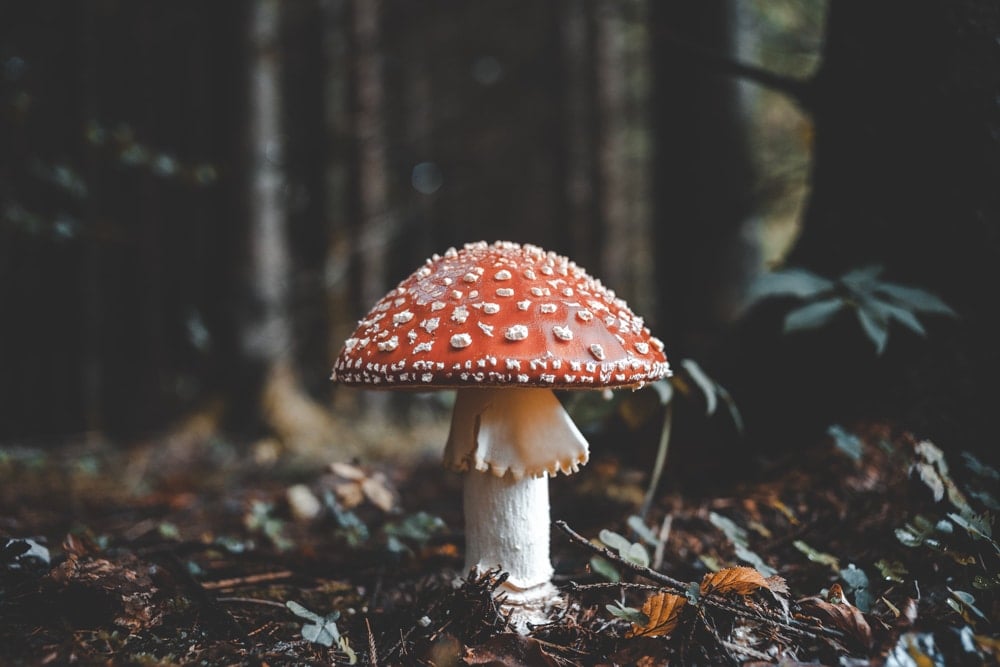 Vintage Cottage Painting
Handpainted cottage with tons of spring flowers out front.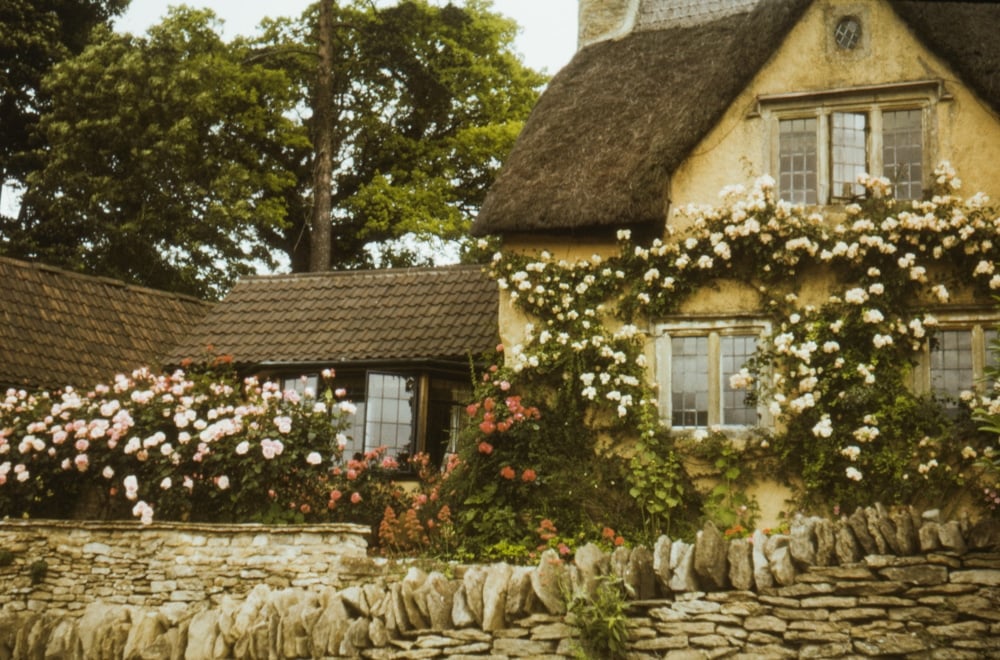 Painted Flowers
Roses can be sometimes too glam but here they are perfectly cottagecore!!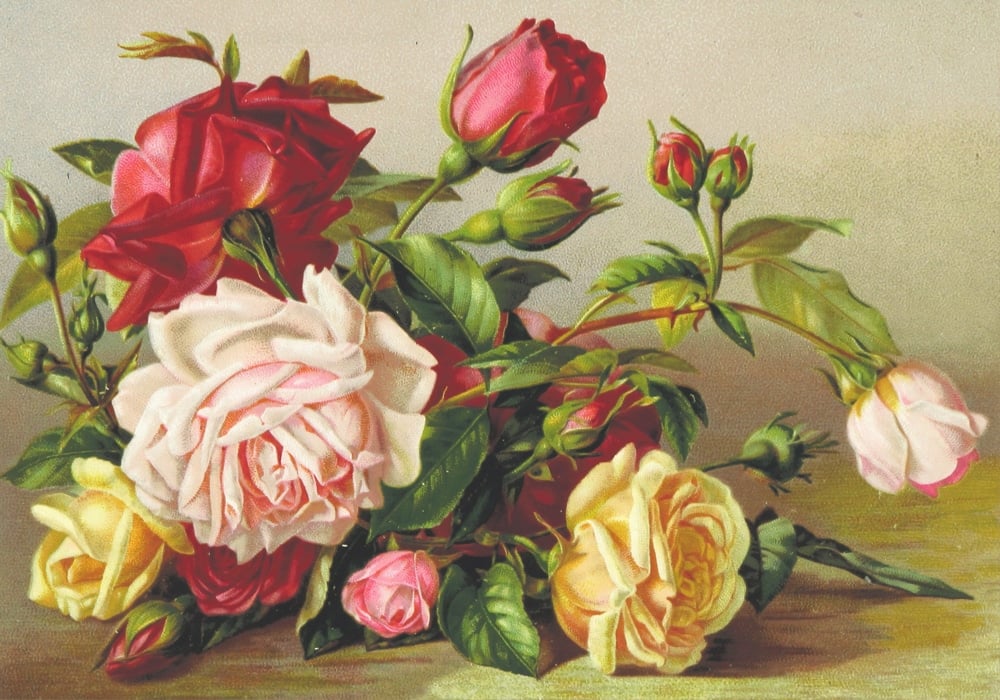 Countryside Painting
You can totally tell this is in Ireland or England or something. I love the cute cottage with tons of trees and flowers!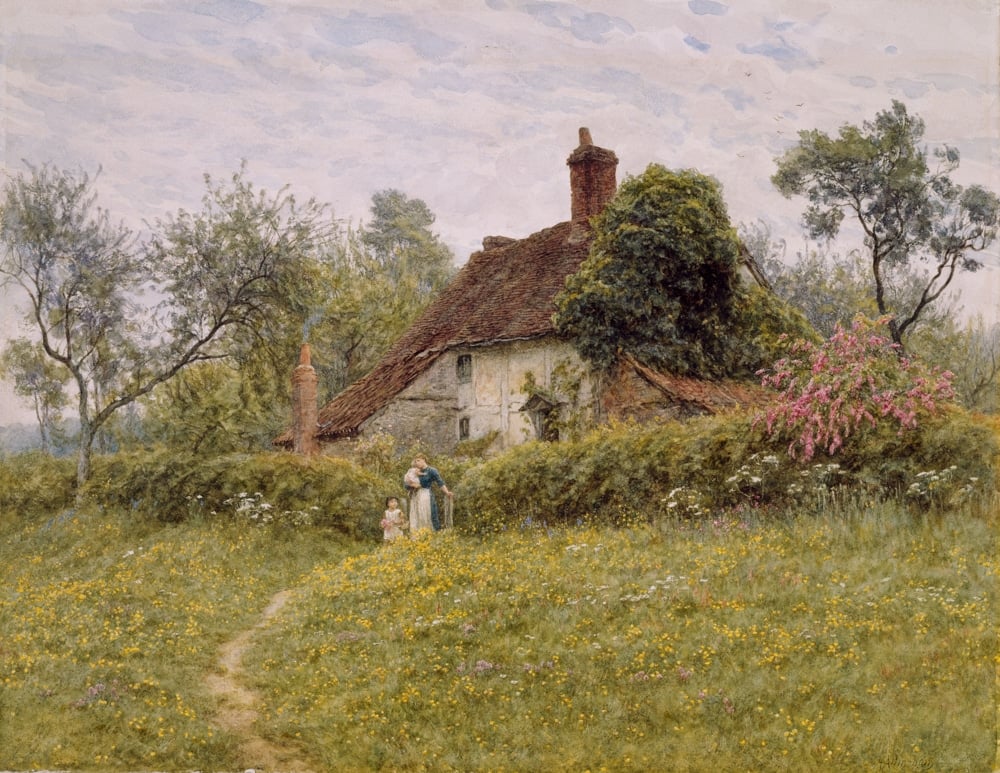 Winter Flowers
Late winter – early spring blooms with a golden sunset glow.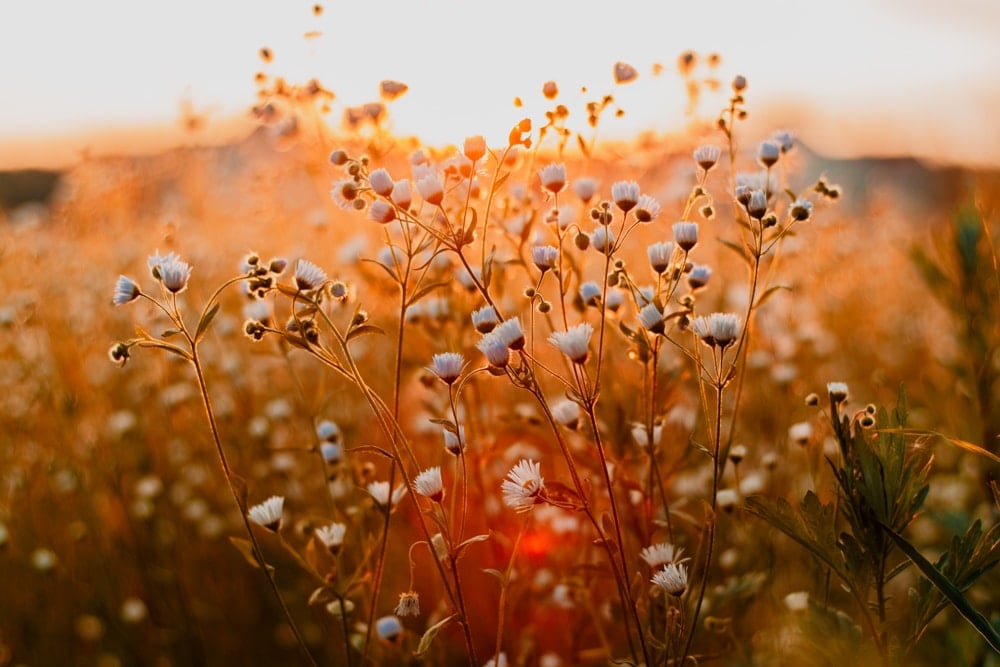 Best Cottagecore iPhone App Icons To Shop
If you're a girlie who loves to use those custom iphone app icons and widgets to make your phone extra fun, then don't stop at come cottagecore iphone wallpaper.
When the IOS 14 apps first came out, you had to pretty. much manually make all the app icons yourself but thankfully now there's tons of small artists that have made beautiful (and very cheap) icon sets you can shop online and quickly get installed to pair with your aesthetic wallpaper cottagecore phone theme.
Mushroom Picking iPhone App Icons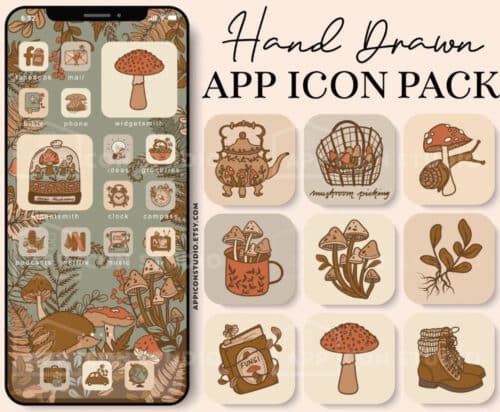 Ekk, how cute is this mushroom picking app icon set?!! I love the various mushroom types, the basket, snail, boots and little fungi journal. So dang fun for a cottagecore phone!!
Nature Cottagecore iPhone App Icons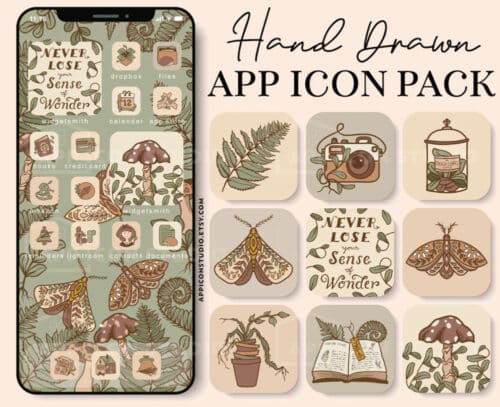 If you didn't want to go hard on the mushrooms, try this icon set! There are still a few mushrooms but there's butterflies, jars, plants and other cottagecore icons you'll love.
I hope this helps you find the perfect cottagecore wallpaper aesthetic for your digital devices!!