If you are new to Whimsy Soul, there are two things you must know about me. First – I LOVE to travel. I have a hard time holding still and am always plotting adventures near and far. Second – I'm getting married in 5 days!!! In fact, today – as in the day this is post is going live – I'm on a plane to Wisconsin to get ready for the big day.
After more 3-day trips than I can count, I've gotten extremely good at fine tuning the "rolling off the plane ready to explore/party/meet people/take a lot of Instagram photos" routine. When you have limited days on a trip, it's incredibly important to maximize your time, and it all starts with wearing the right outfit on the airplane. You're traveling to see new things, not to waste time on worrying about what you are wearing. With that in mind, I'm doing this week's Wedding Wednesday a day early and giving you an inside glimpse of the chaotic week leading up to our wedding, my go-to outfit for travel days and my two-step trick to rolling off the plane ready for happy hour!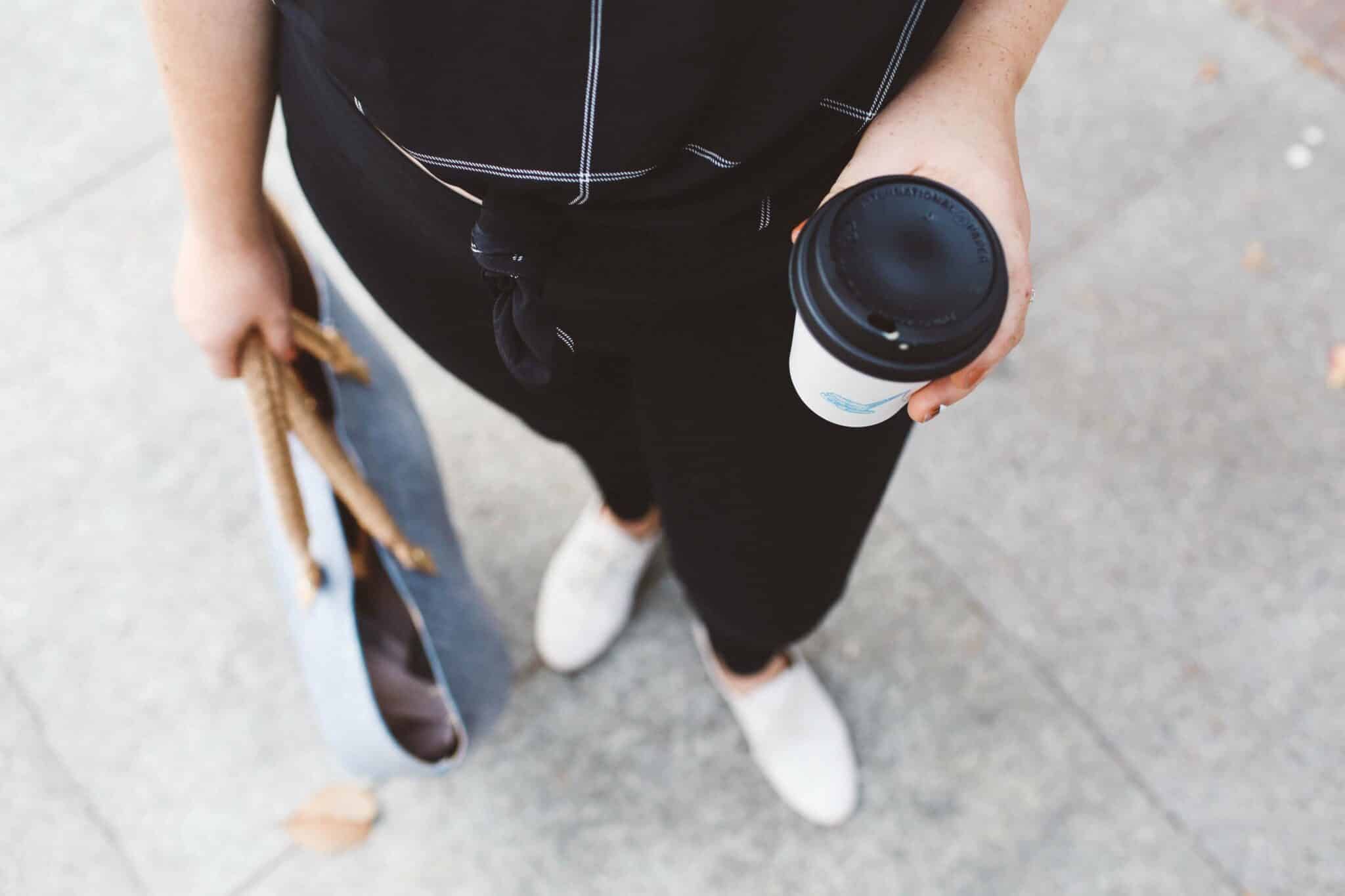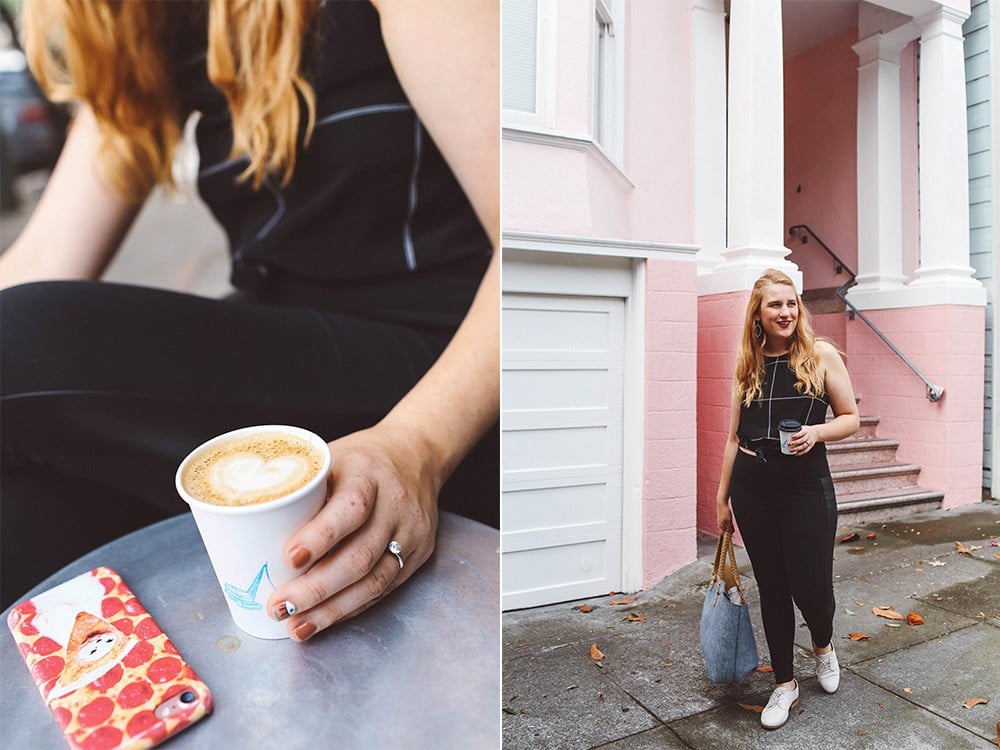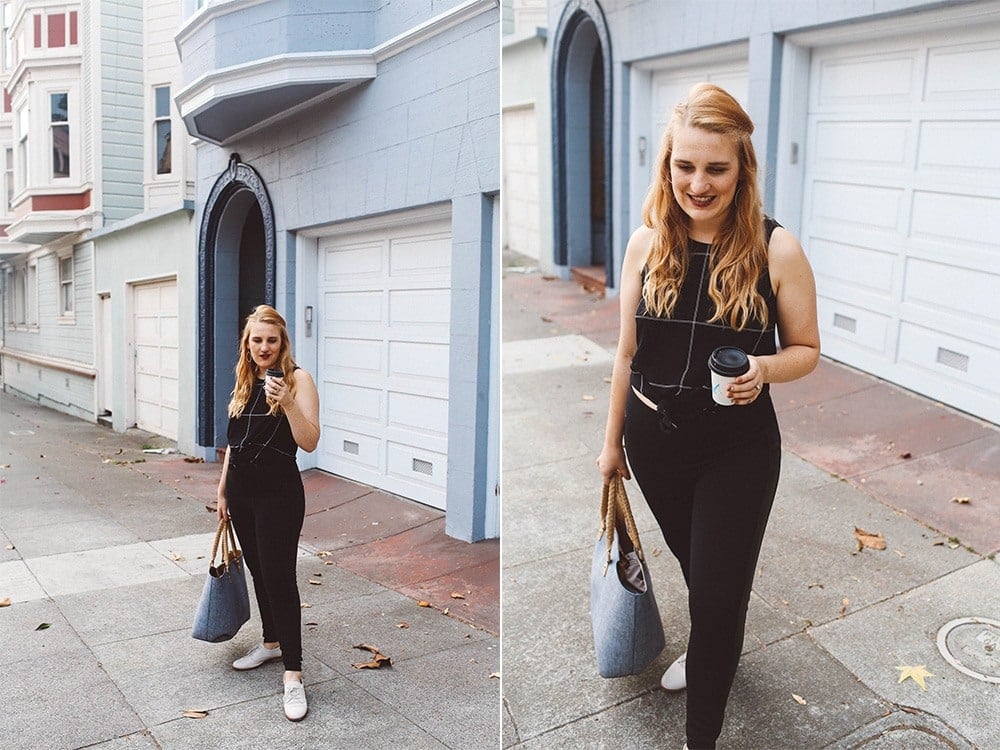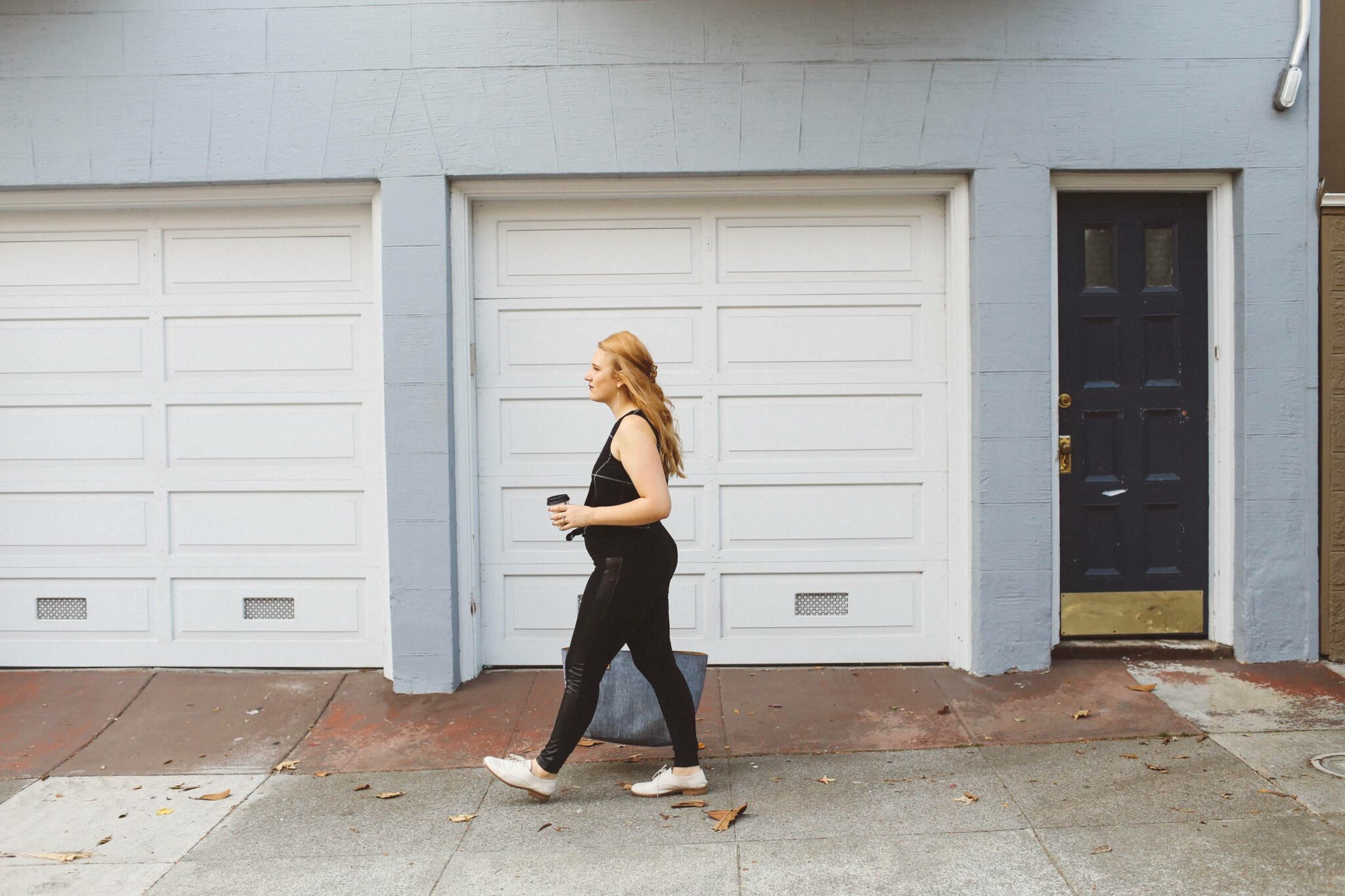 I'm personally one of those people who is usually running around like a chicken the morning of a trip. Be it grabbing coffee or pot pies down the street or tucking things into my suitcase last minute (I may or may not have an overpacking problem), I find it's easiest to stick to the same outfit all day so it's one less thing to worry about. Because I'm fashion obsessed, I refuse to wear sloppy clothes to the airport just because I'm flying. But I also refuse to compromise comfort, because long plane rides suck. This brings us to my secret two-step trick to rolling off the plane ready to slay.
Athleta street tights are comfy enough to wear on a plane but dress up extremely well.
Step One
My go-to travel day outfit, and the one I'm wearing today in real life, revolve around these street tights by Athleta. On the outside, they look like leather leggings worthy of a hot date night out, but instead of real leather leggings which are death traps, these babies are breathable and comfortable. In the morning, pair them with a sleek Athelta shirt and oxfords for your last-minute errands. When I swing by my local boutique coffee shop in this outfit, I don't feel out of place.
Pro-tip: make sure to carry your jacket on the plane with you, even if you don't need it when you land. Planes always get chilly while blasting air, so you'll be happy to have it on hand. I'm wearing the Athleta Misty Jacket here.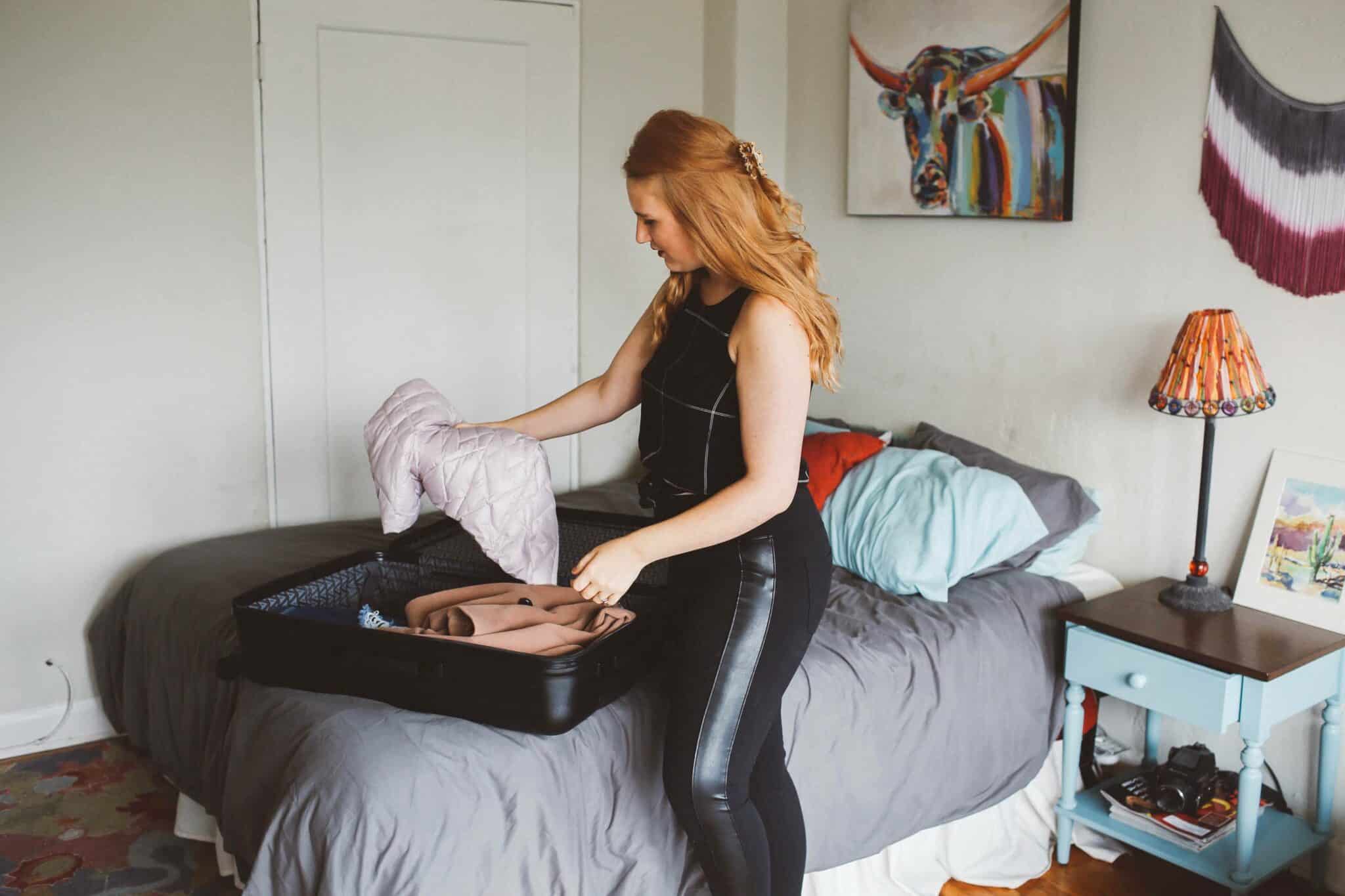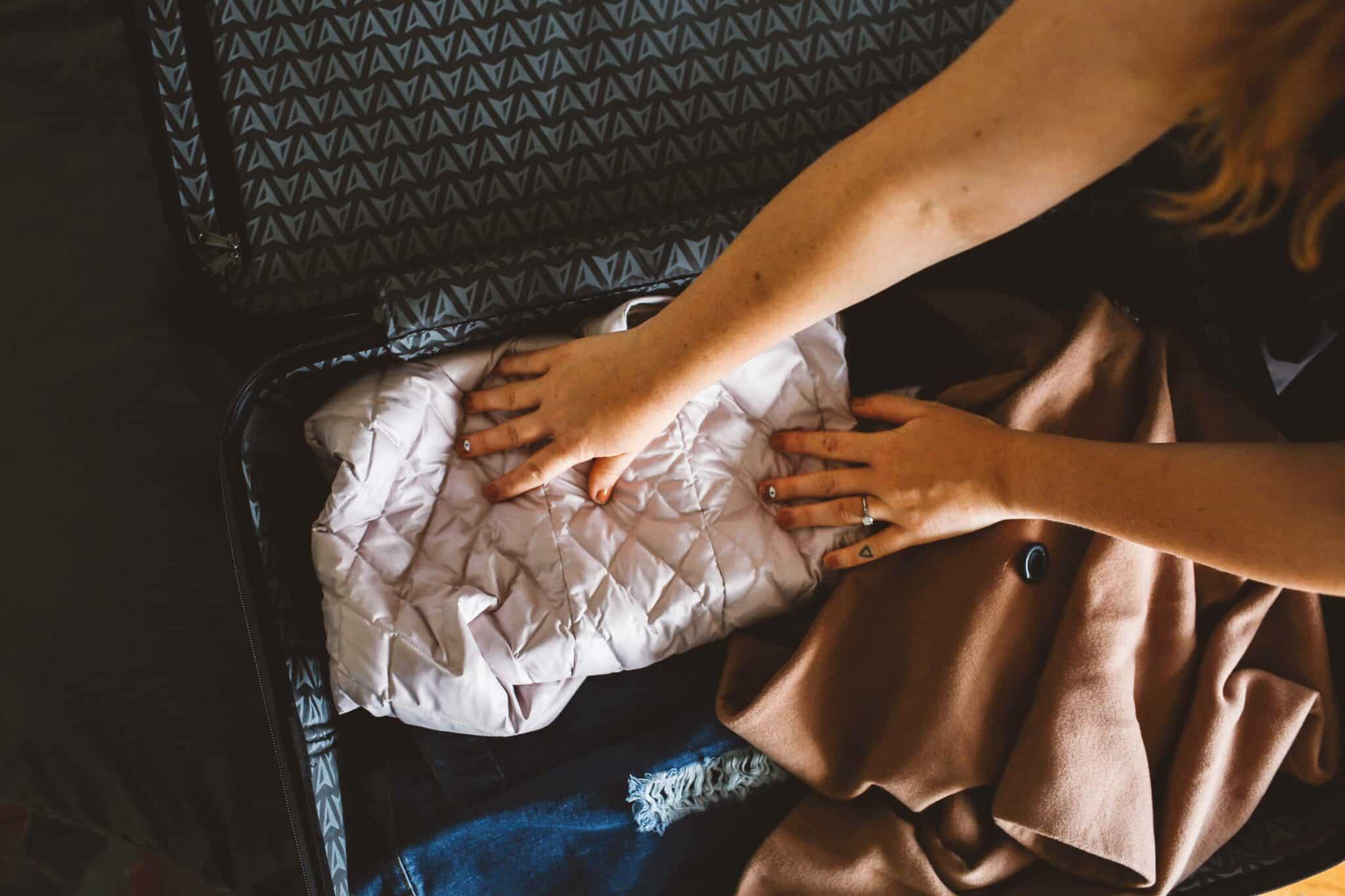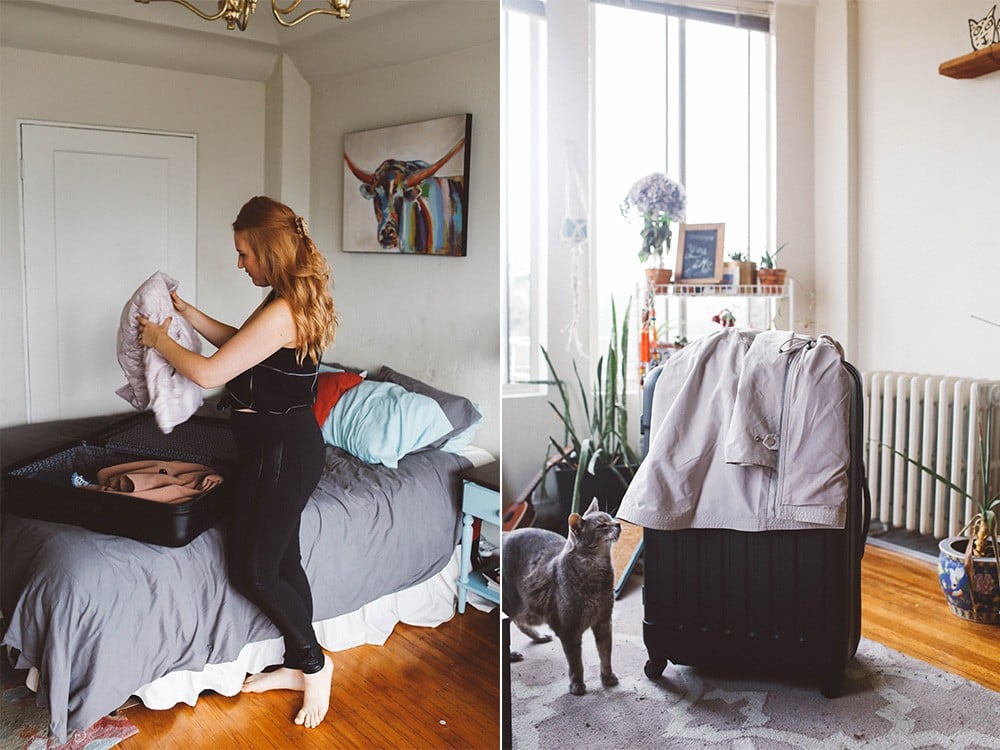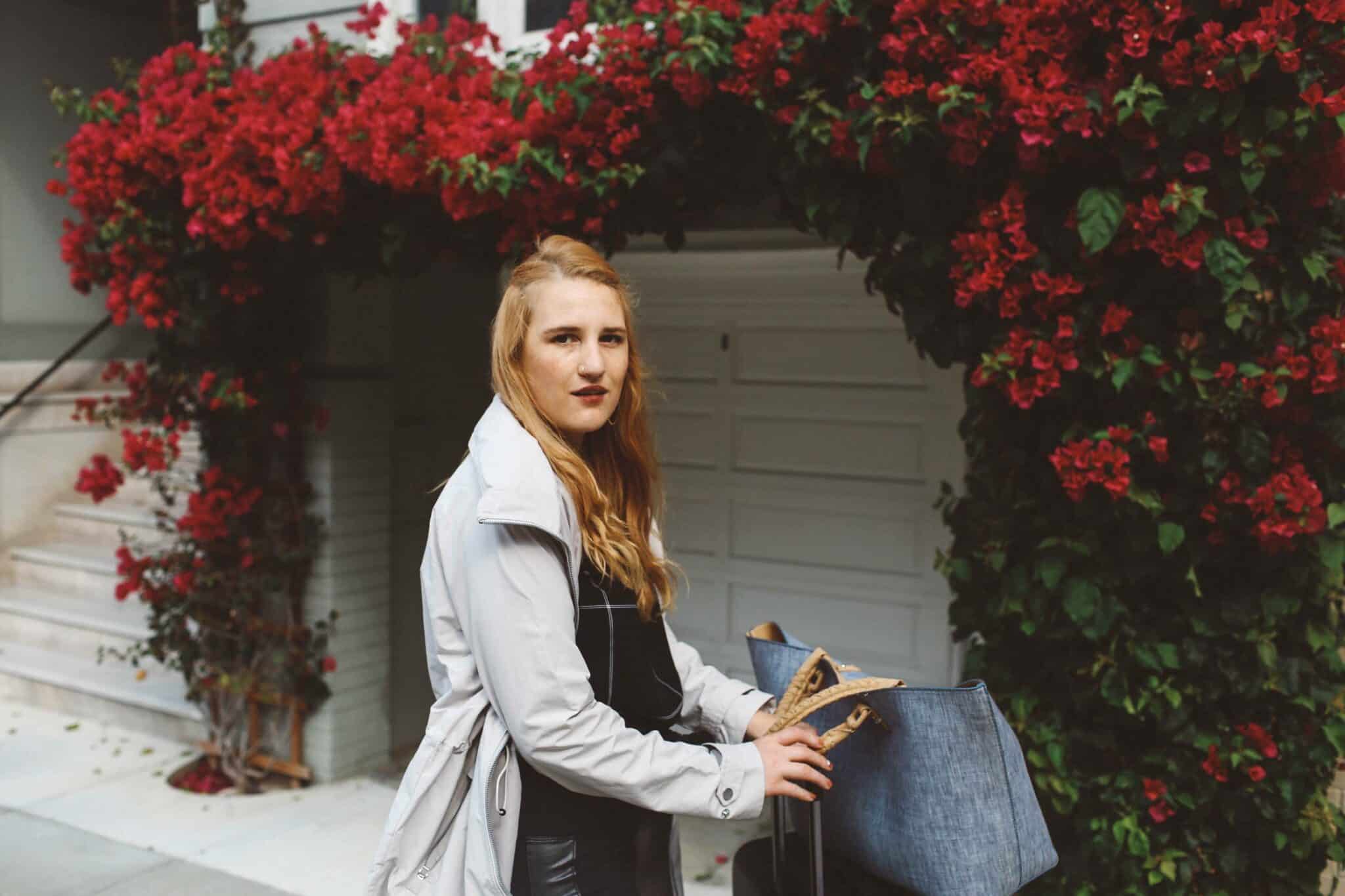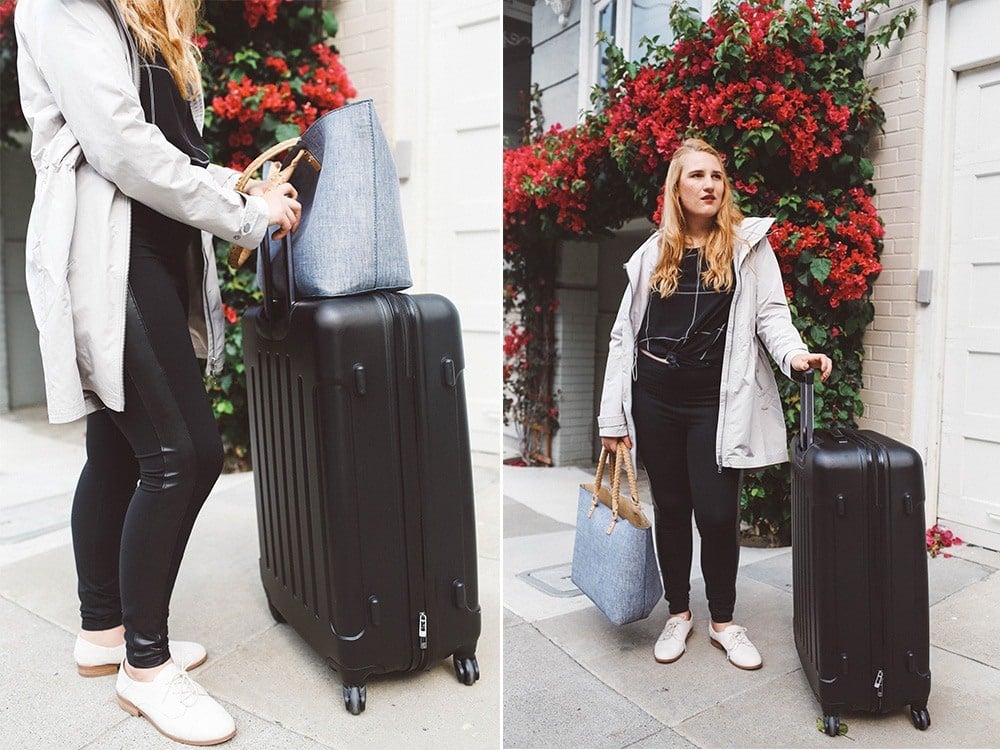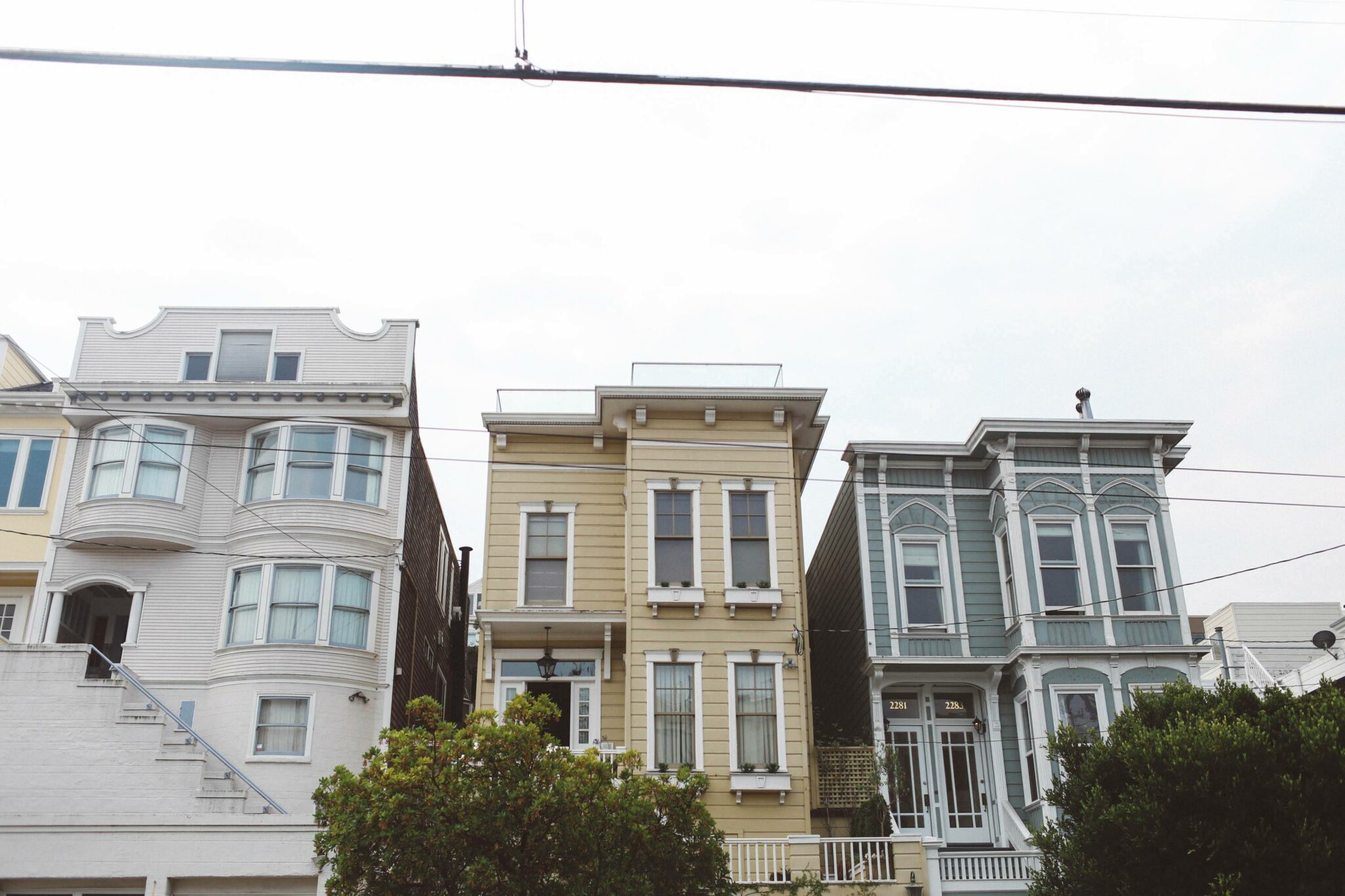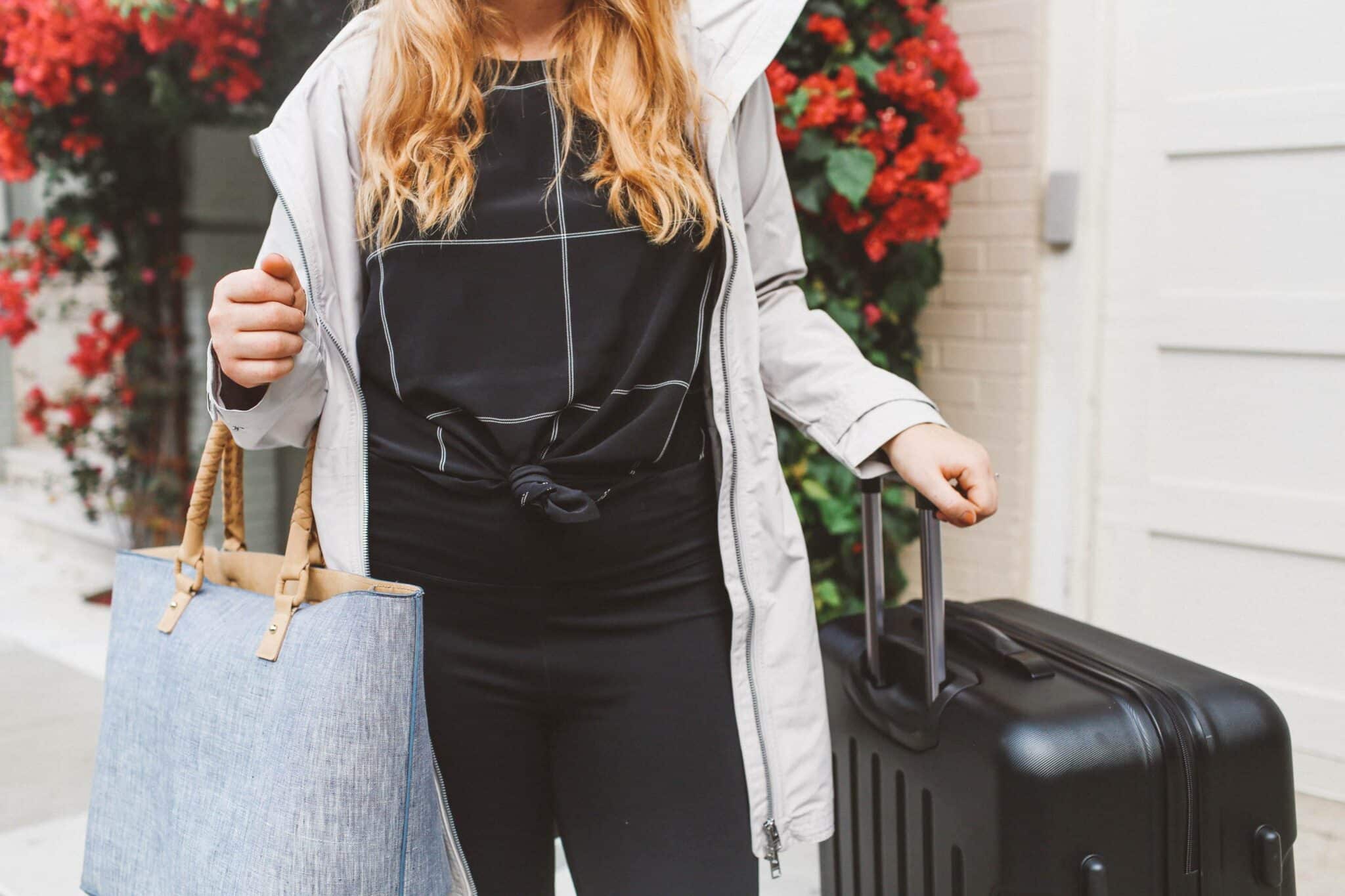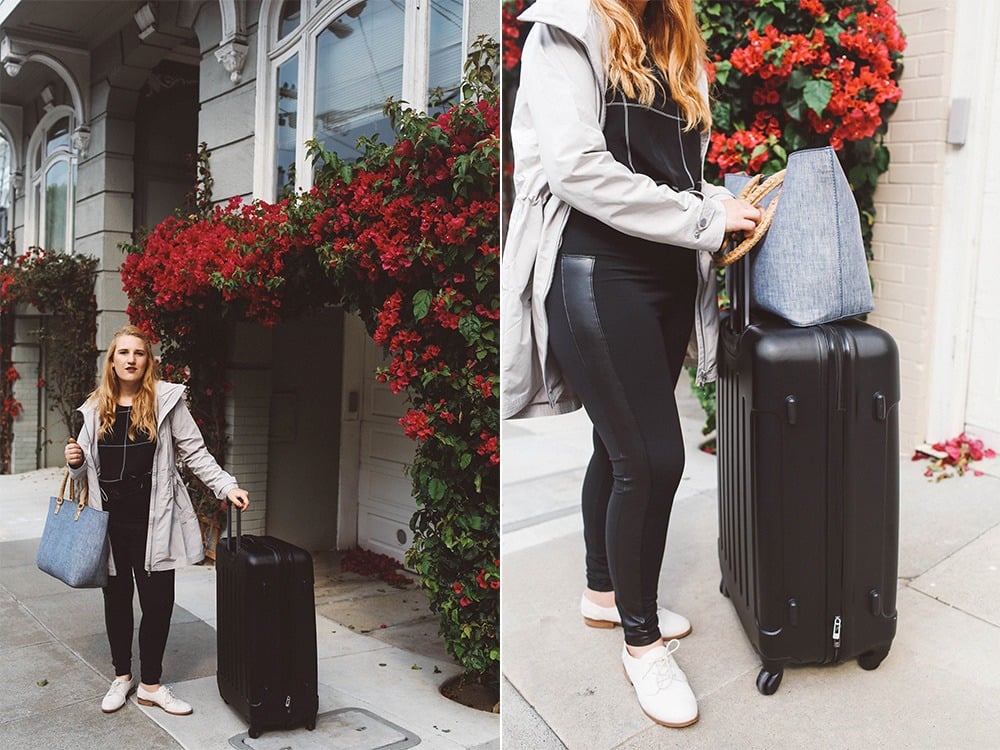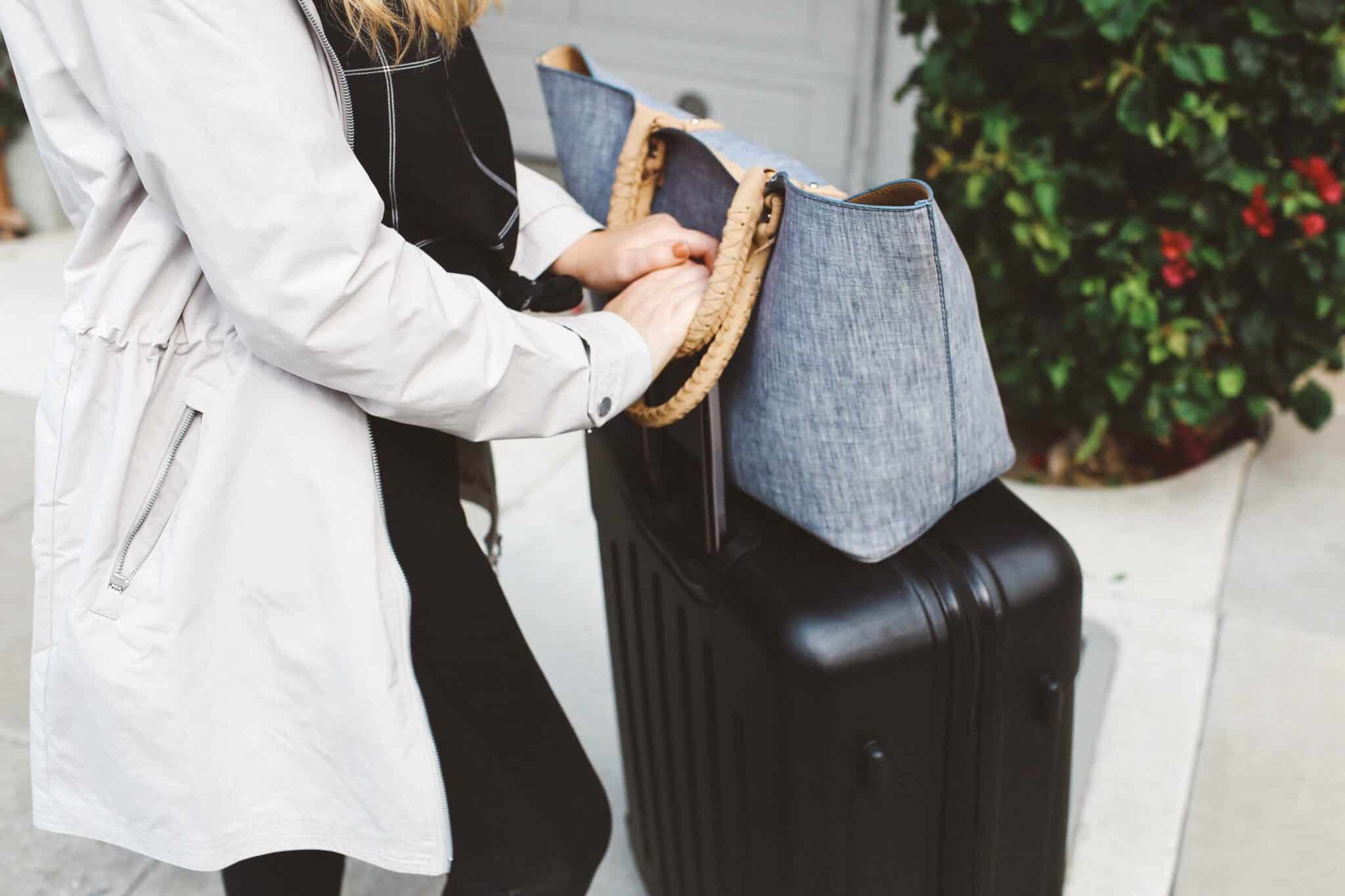 Step Two
The secret step two is tucking a pair of playful heels in your carry on bag. For today, I choose these red beauties to add a pop of color to my all-black look. While your plane is taxing to your gate after landing, simply swap your flats for heels, tuck your coat into your bag and BAM – you are ready to waltz into a bar. Or, greet the future in-laws and probably be whisked away to a celebratory dinner (just me?)
I'm sure you've seen that girl in the airport bathroom frantically changing clothes and fixing her makeup after landing. I've been that girl plenty of times and let me help you learn from my mistakes – it sucks being that girl. It rocks being the girl who wore fashionable athleisure all day and spent just 10 seconds upgrading her look. Head to Athleta for tons of clothing staples.
So, there it is! My secret two-step trick to go from plane to happy hour. Happy fashionable travels ladies! As for me, I'll be running around Wisconsin in these street tights getting ready for the wedding. We're in the final countdown! *cues music*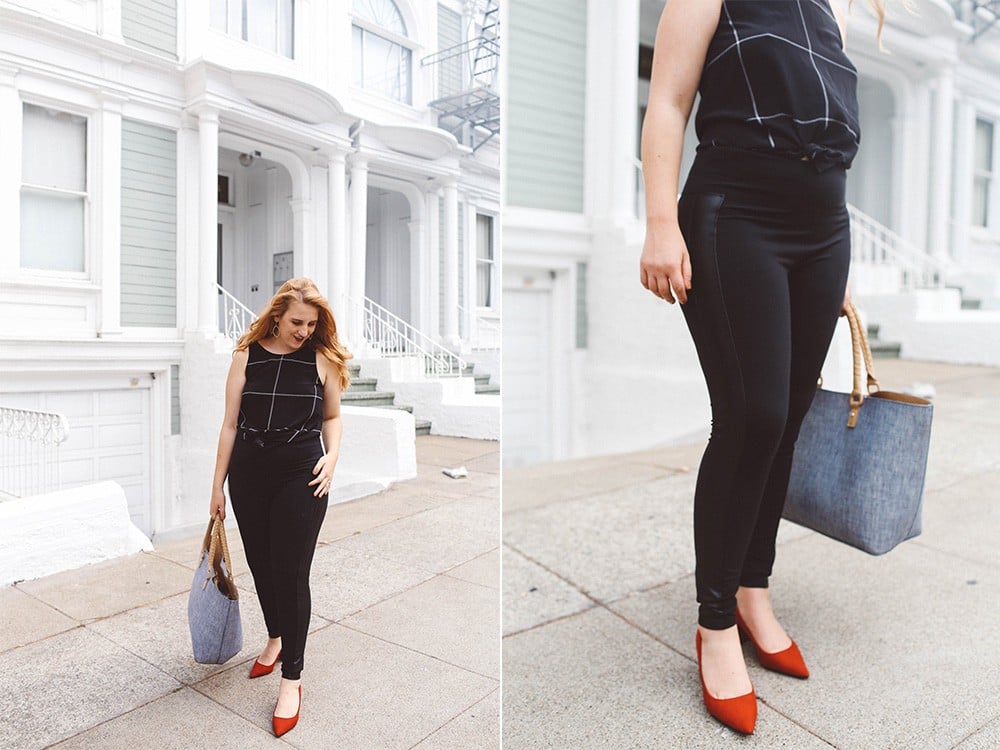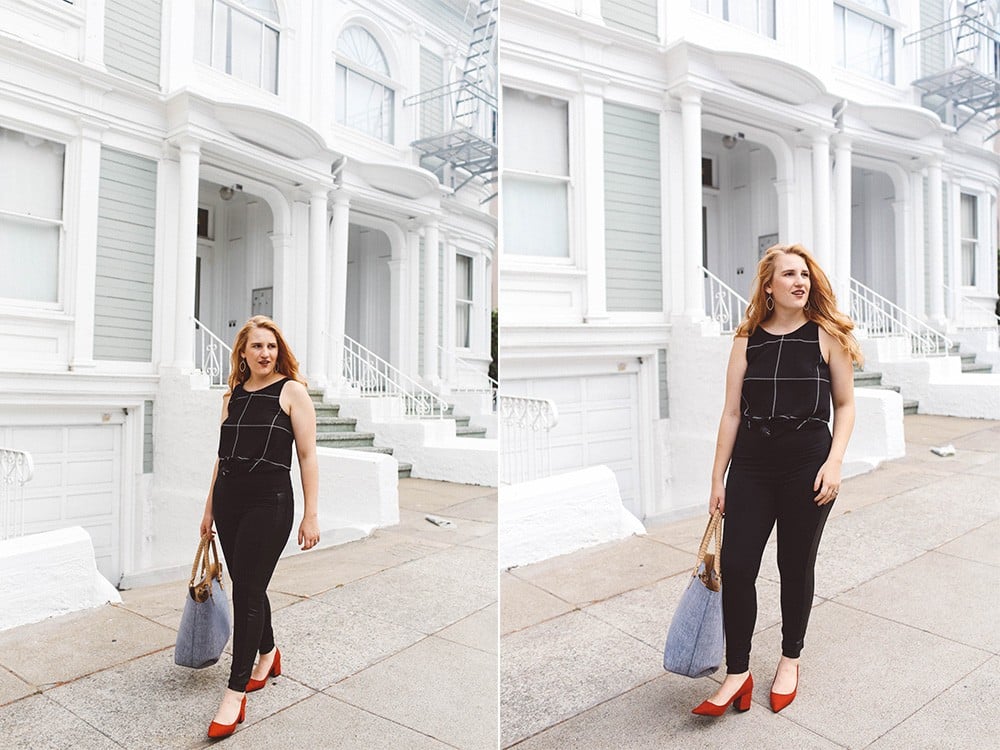 Thank you Athleta for sponsoring this post.