Where my ladies at? Ever since that episode of Parks & Rec a few years ago (the one where Leslie invites all her ladies to waffles for Galentines on Feb. 13th) this new holiday has been taking off and I personally love it! My close girlfriends and I all have fulltime jobs on top of blogs, so we're constantly working and running around. So, this past Sunday we decided to throw a little Galentines Day for ourselves and it was wonderful to spend the whole day together. We actually sat in a coffee shop for 2 hours talk – not writing, not taking photos (other than the mandatory coffee flatly hah!) and caught up. It was wonderful.
The girls came over to my place around 11am for an easy morning of coffee then out to Home Cafe for …. more coffee! If you are in San Francisco or are visiting, Home Cafe makes hands down the best latte art you've ever seen. They're gaining popularity on Instagram, so they're always really busy and thus you have to fight a little bit for a table. BUT, once you sit down, it's a cozy place to drink rainbow colored lattes and chat the afternoon away. After this, we headed back to my place to we ready for our Galentines Day photoshoot. As bloggers, we all want to share with you, our readers, some dress ideas for your own Galentines Day or Valentines Day.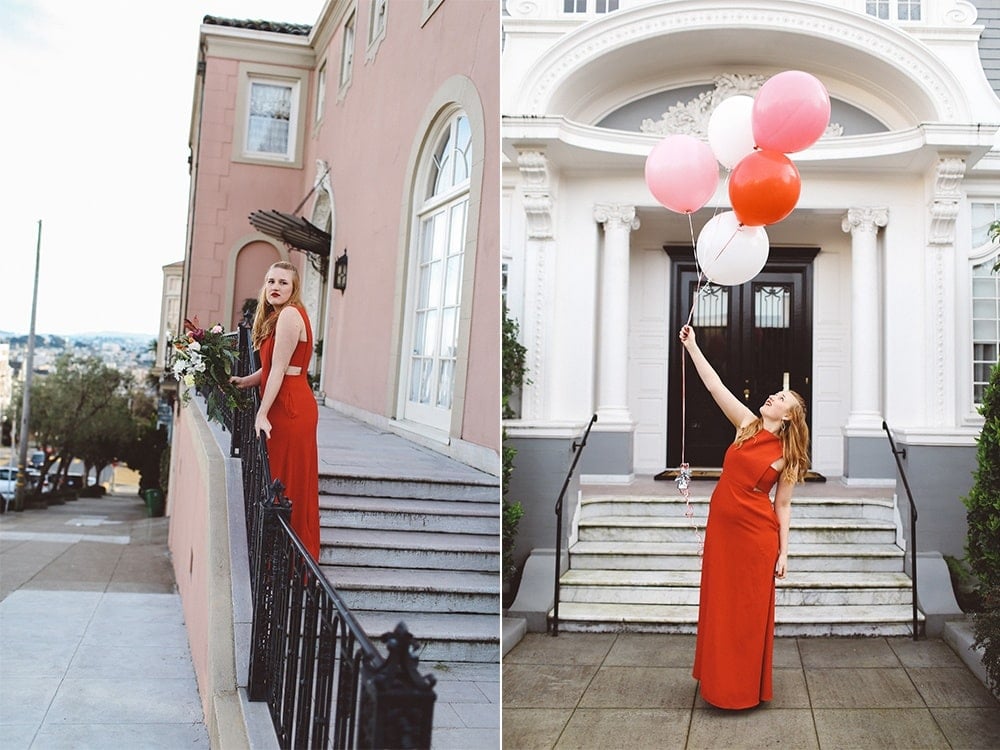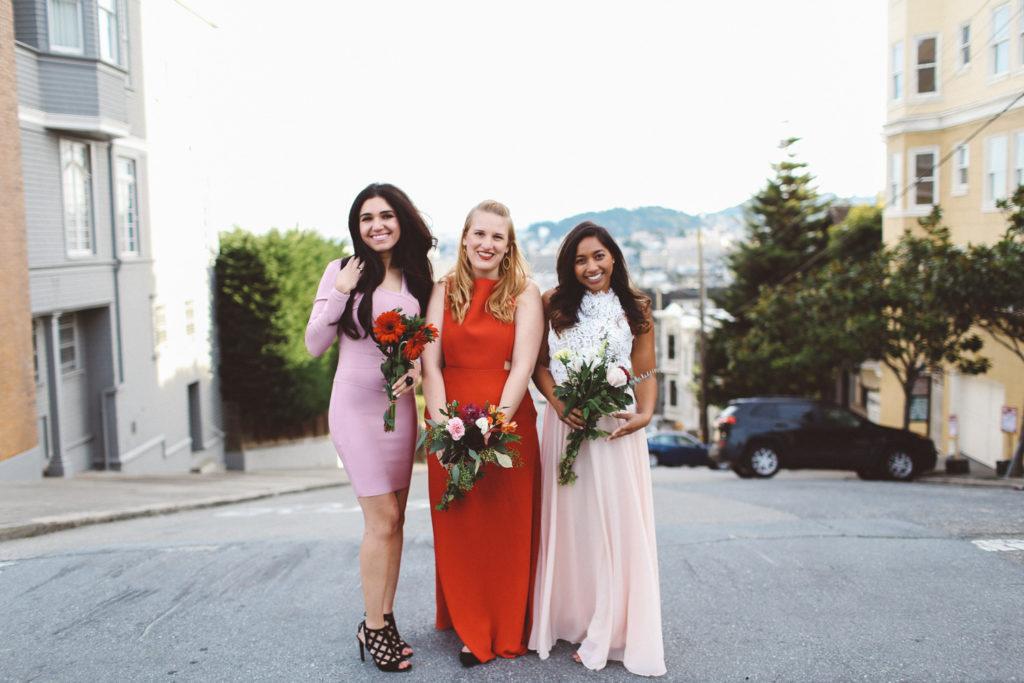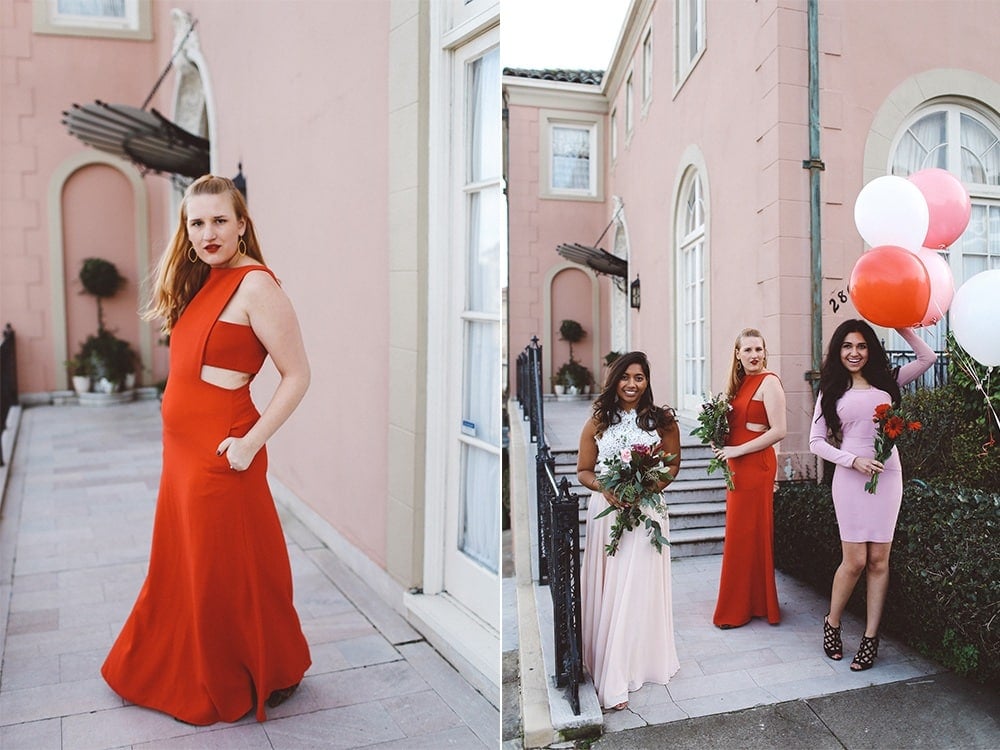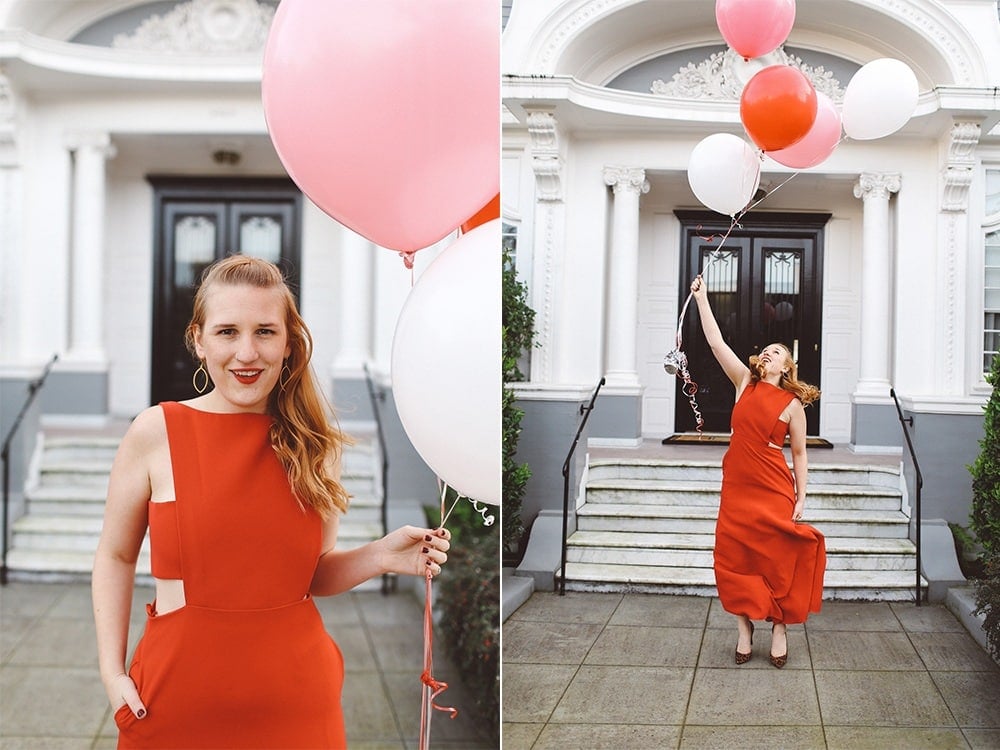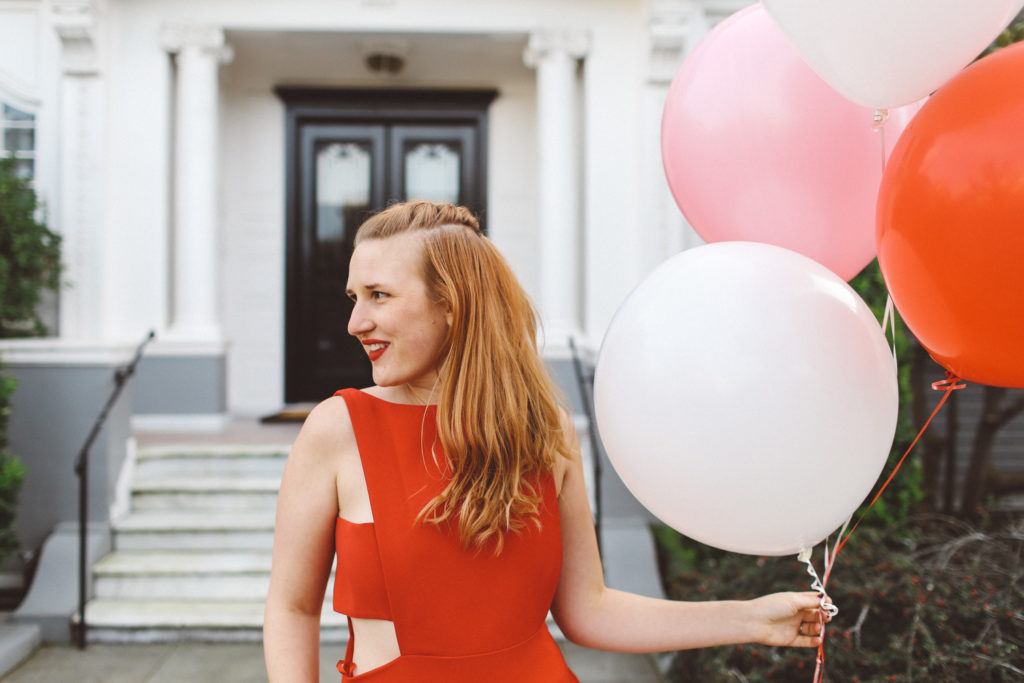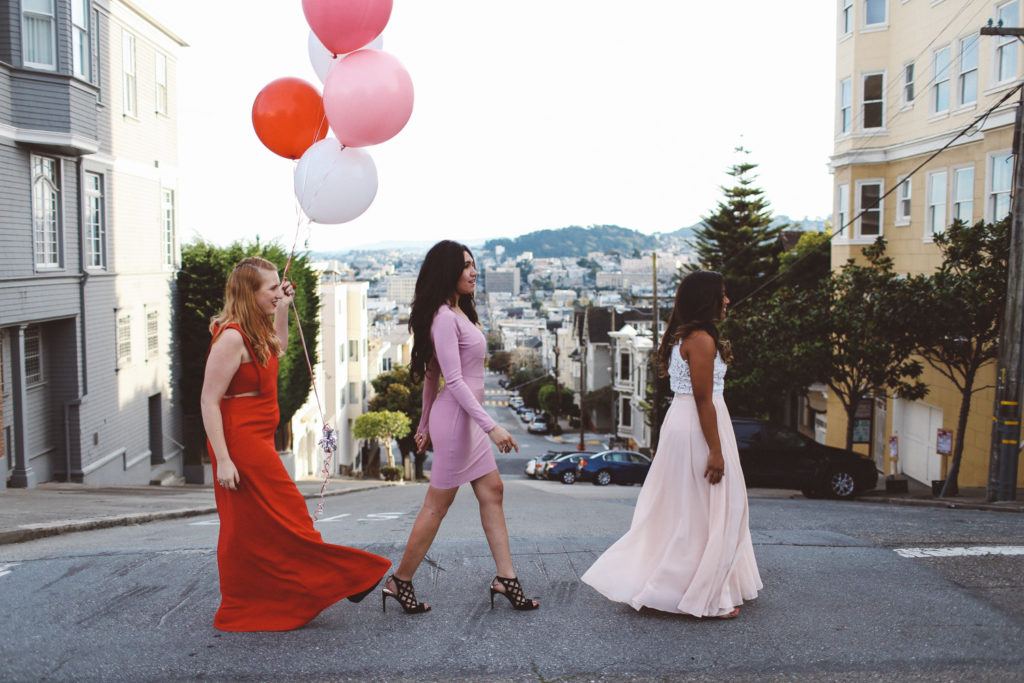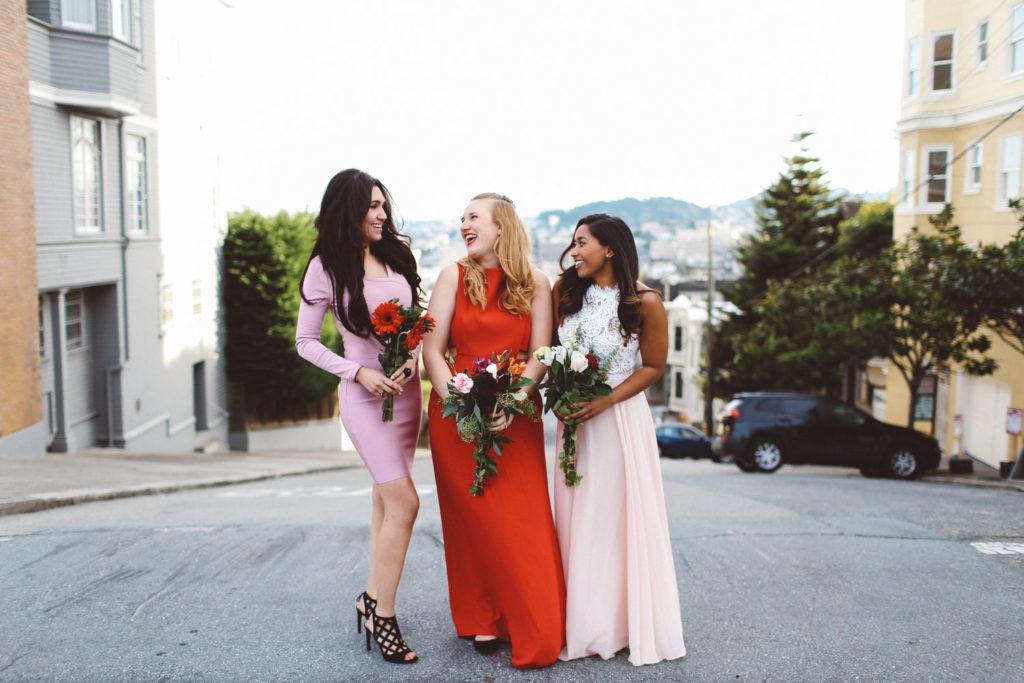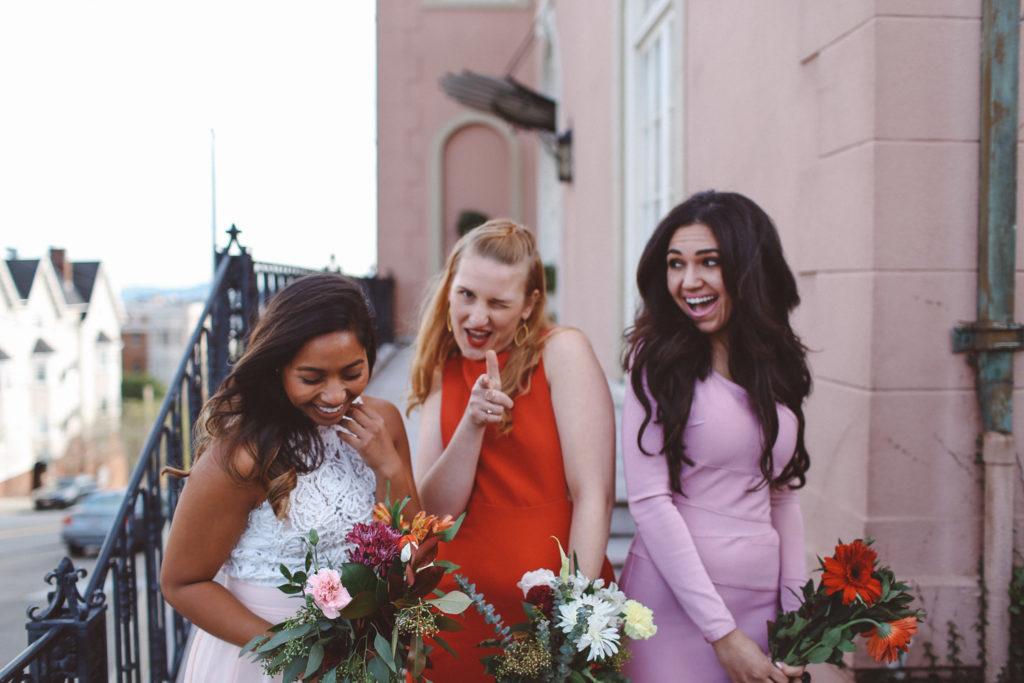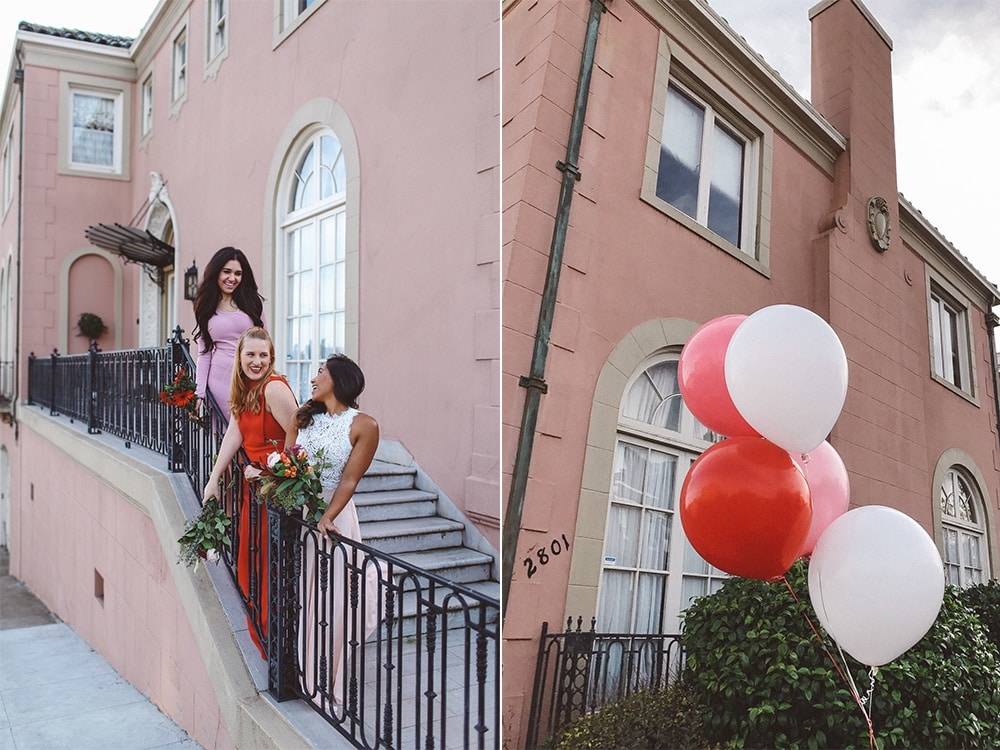 I chose to rent a smoking hot dress from Rent The Runway. I used them for my Holiday Shoot/How He Proposed Story last December and loved the service (this isn't sponsored, but the way!). If you aren't familiar, Rent The Runway has loads of dress + other outfits on their store and you can rent them for 4 or 8 days, usually for big events like weddings or parties – or if you are a blogger, photoshoots! I picked out this red one by Jill Jill Stuart because the color and floor length gave it an elegant feel while the side cut outs added in an edgy element to help liven the dress up. I chose to french braid back half my hair and curl the bottom portion for an equal elegant/edgy look to match the dress. You can find my dress right HERE or shop the whole look below.
Some people really don't like dressing up for holidays like Valentines, but I really love it. We're adults now, so we don't have things like Promo or Homecoming to go all out for anymore. I love using these holidays as excuses to get all dolled up – it's like Adult Prom! I've also linked below some other great dress options to consider (not all of them are red, I promise!)

Happy Galentines Day my lovely ladies!