I grew up in the Wisconsin countryside. The playground my parents took us to as children was right next to a large cornfield. I can't tell you how many times I swung on those swings while watching large, colorful balloons take off. I always wanted to join them, to leave my swing and fly high into the clouds. 

This December, I finally got to cross this off my bucket list.

One morning while in Scottsdale, we woke up at 5AM, chugged coffee and were picked up by Hot Air Expeditions. They drove up to North Phoenix. The sunrise was pink that morning, and a little hazy. There was a nice breeze so it wasn't too hot or too cold. Our balloon was taking off close to a group of others, so we go to watch them all take off above our heads before it was time to take off ourselves. When the moment came, we clamored into the tiny basket and – boom – we were off!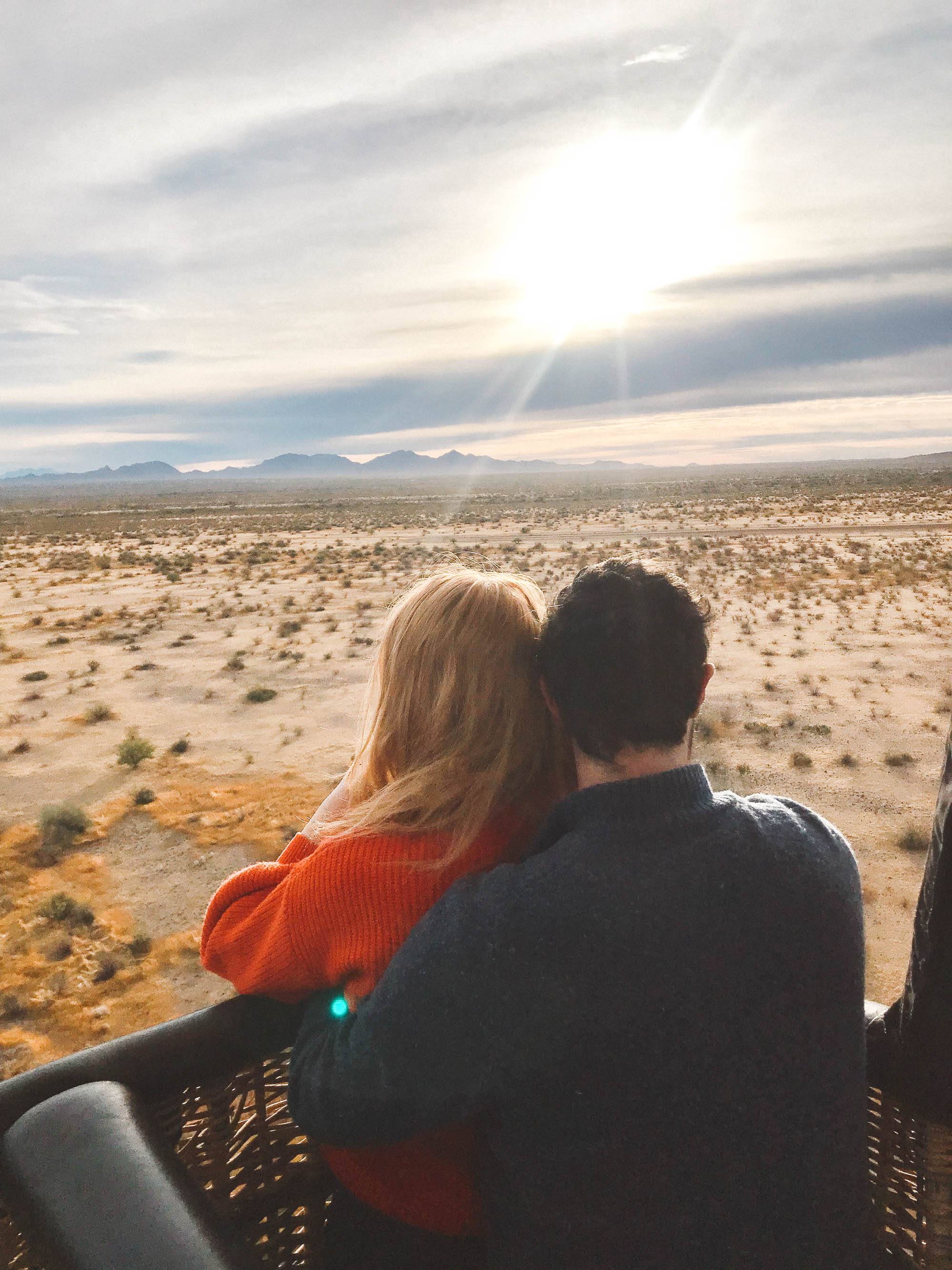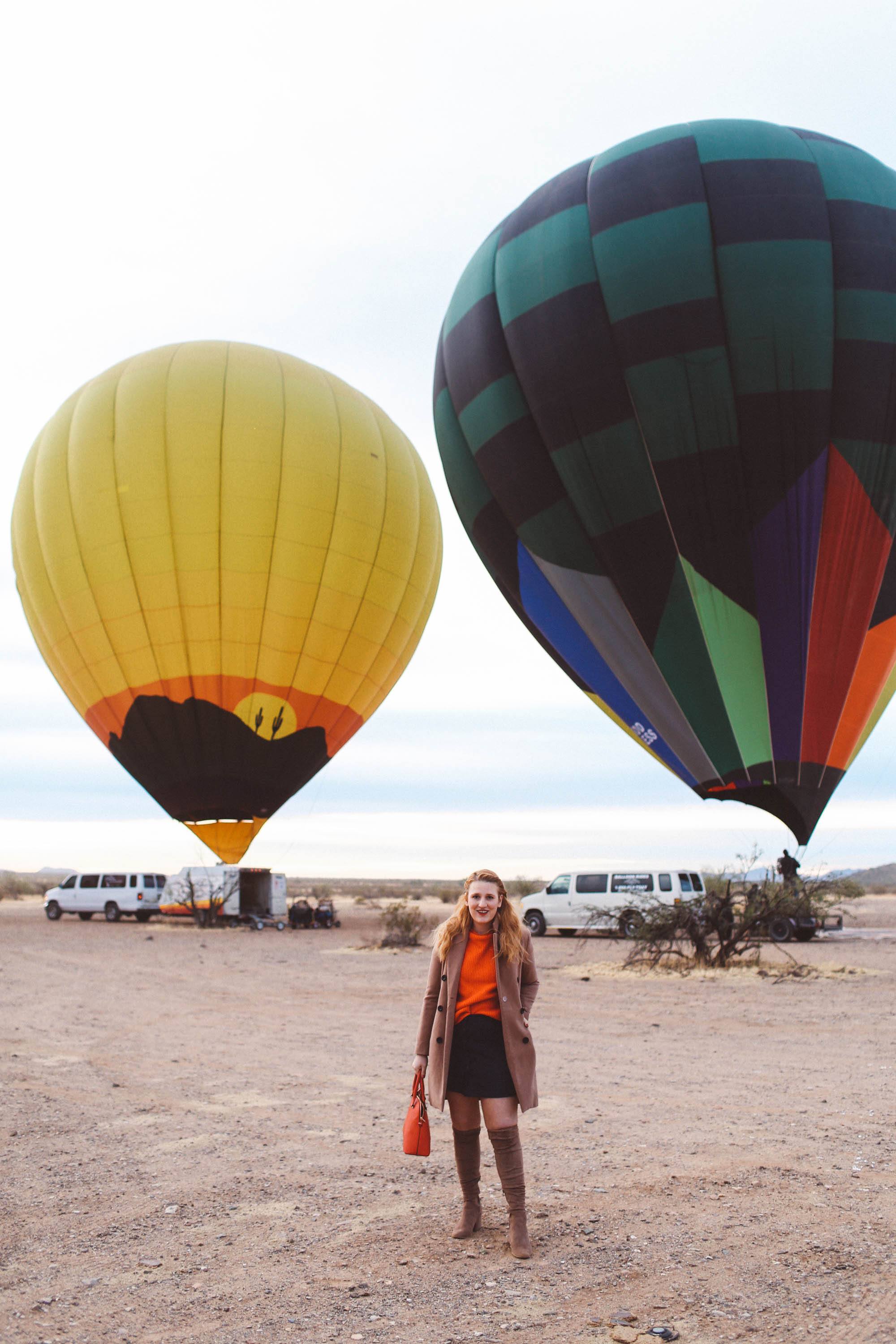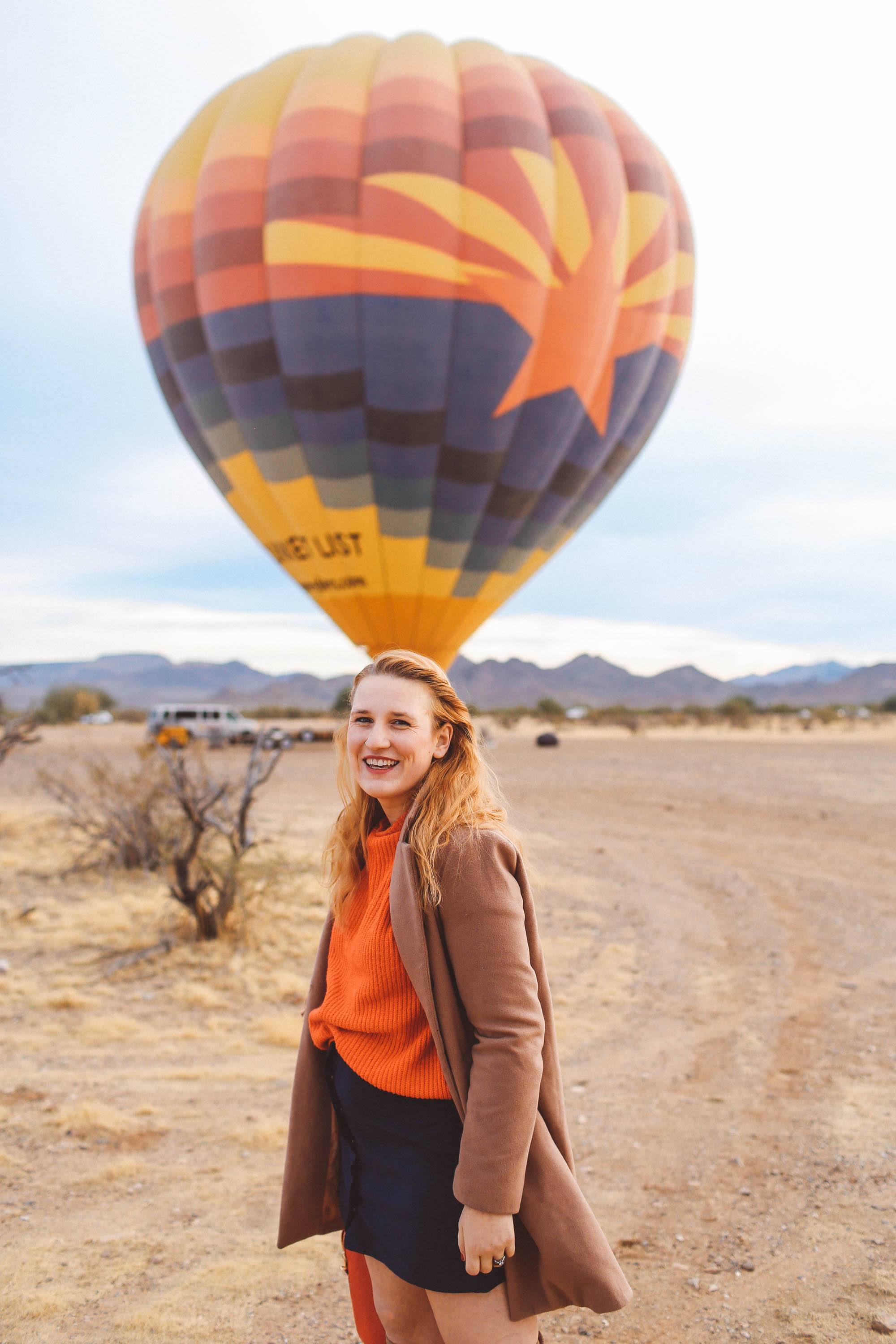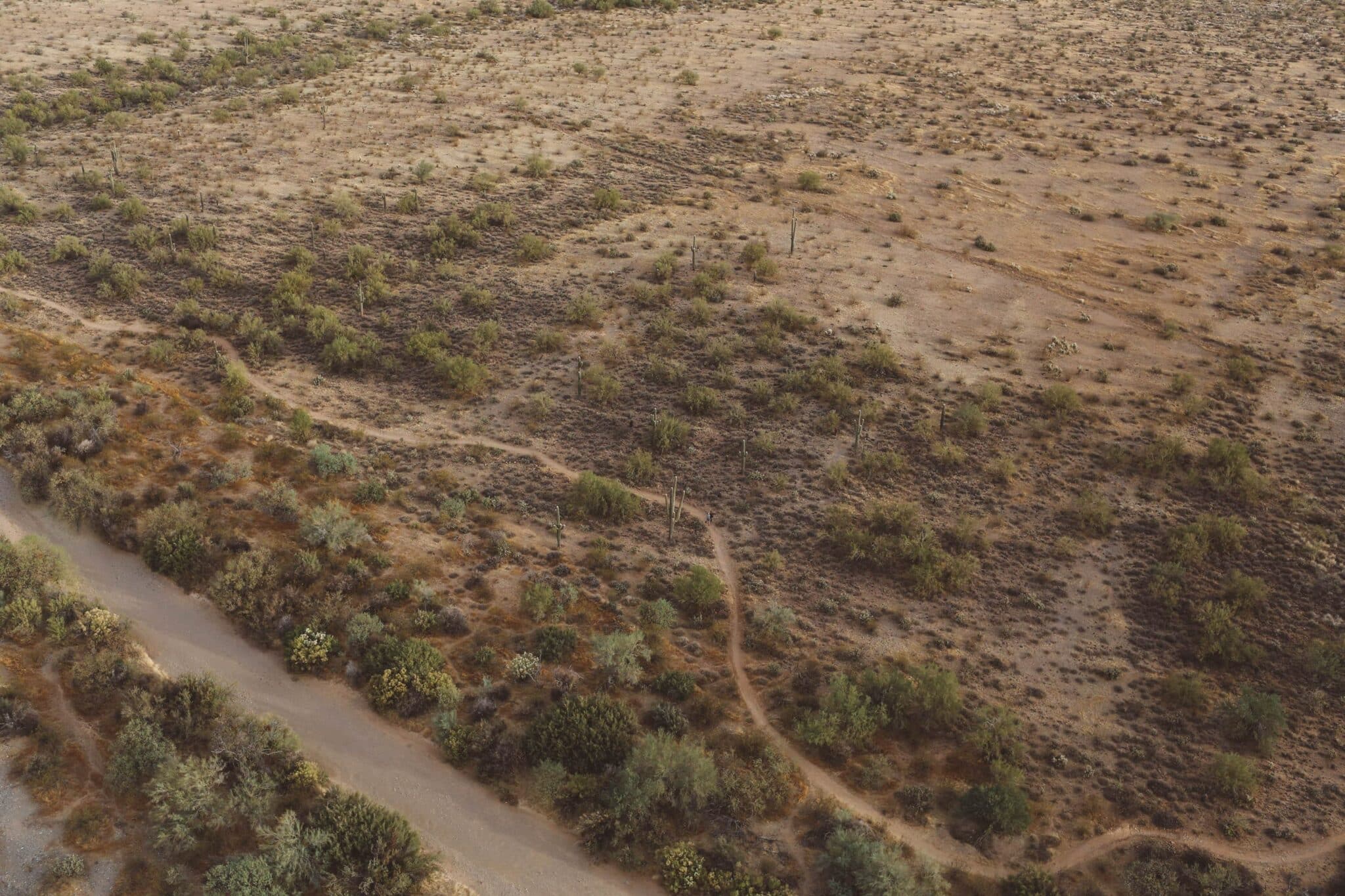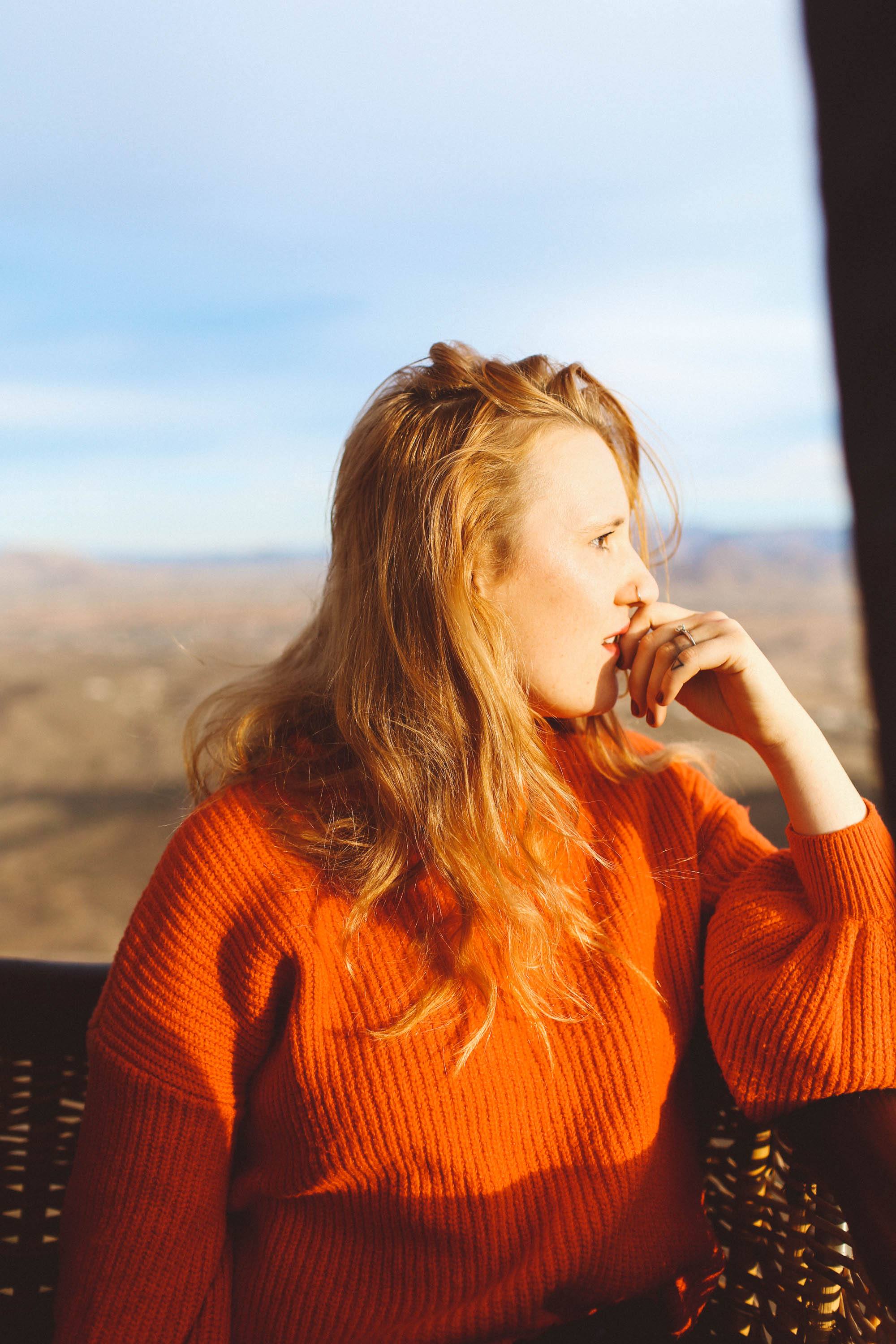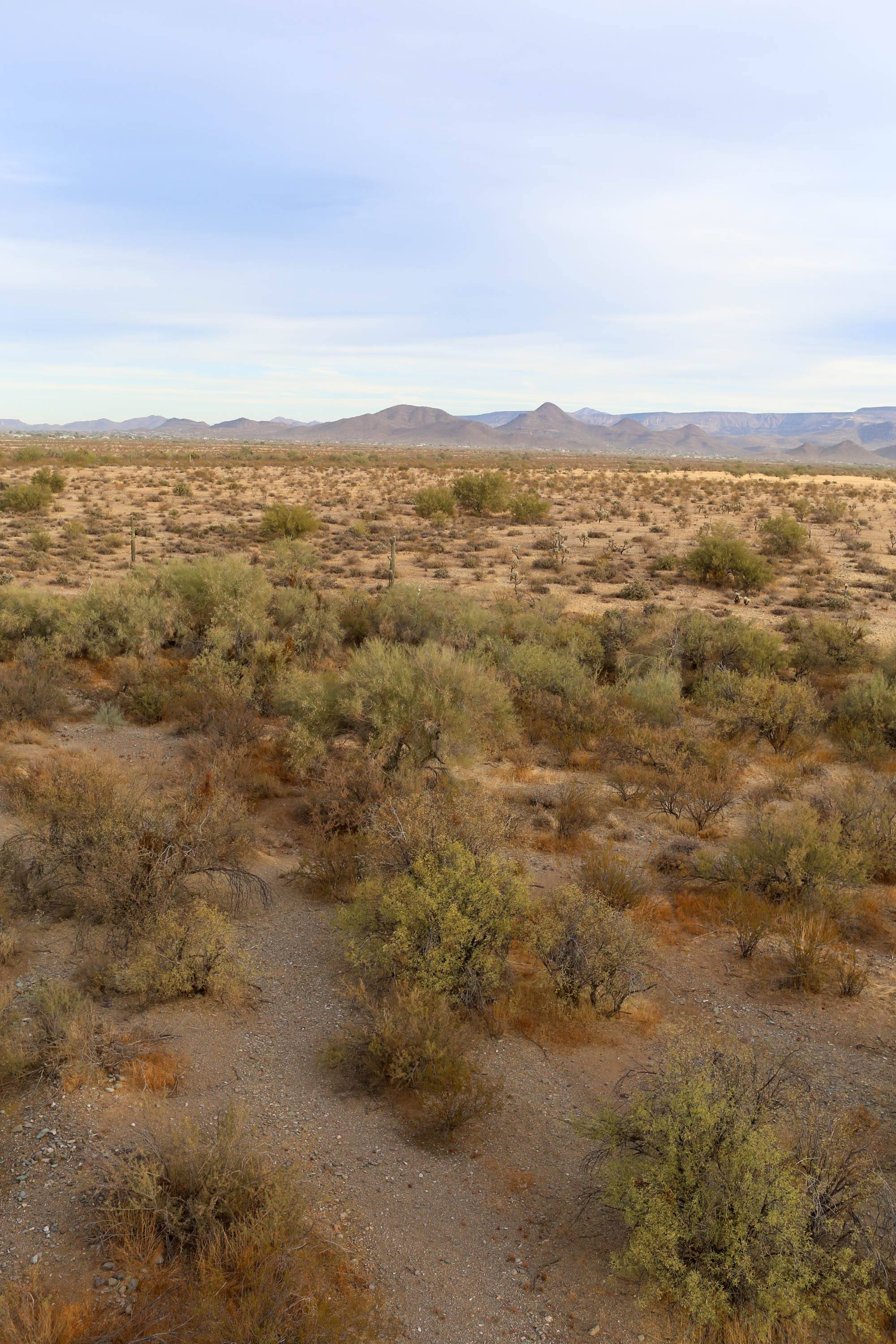 I felt like we were in a drone, flying high above the Sonoran Desert, feeling the warm sun on my face as it slowly rode higher and higher in the sky. We cruised along for almost an hour. When we landed, the crew set out a brunch with bubbly for us right there on the desert floor. I was tired, but riding high for the entire day.
Have you been hot air ballooning before? Is it on your bucket list?