Looking for a fantastic Silicon Valley hotel? Whether you are in town for business, catching an early flight at SFO or a local looking for a romantic weekend getaway, Hotel Nia is the best Menlo Park hotel for all types of visitors. From the chocolate and bubbly upon check-in to the large courtyard complete with a pool and hot tub to the upscale Porta Blu restaurant, Hotel Nia packs a punch. This is not your average Silicon Valley boutique hotel.
My husband and I drove about 30 minutes down from San Francisco for a weekend getaway at Hotel Nia, a brand new hotel. Robin and I love little mini-vacays that are basically extra long date nights. We didn't leave the hotel once during our stay – Hotel Nia has everything you could want in a hotel, there was no reason to leave!
Hotel Nia is currently having a Romance Special. Learn more here!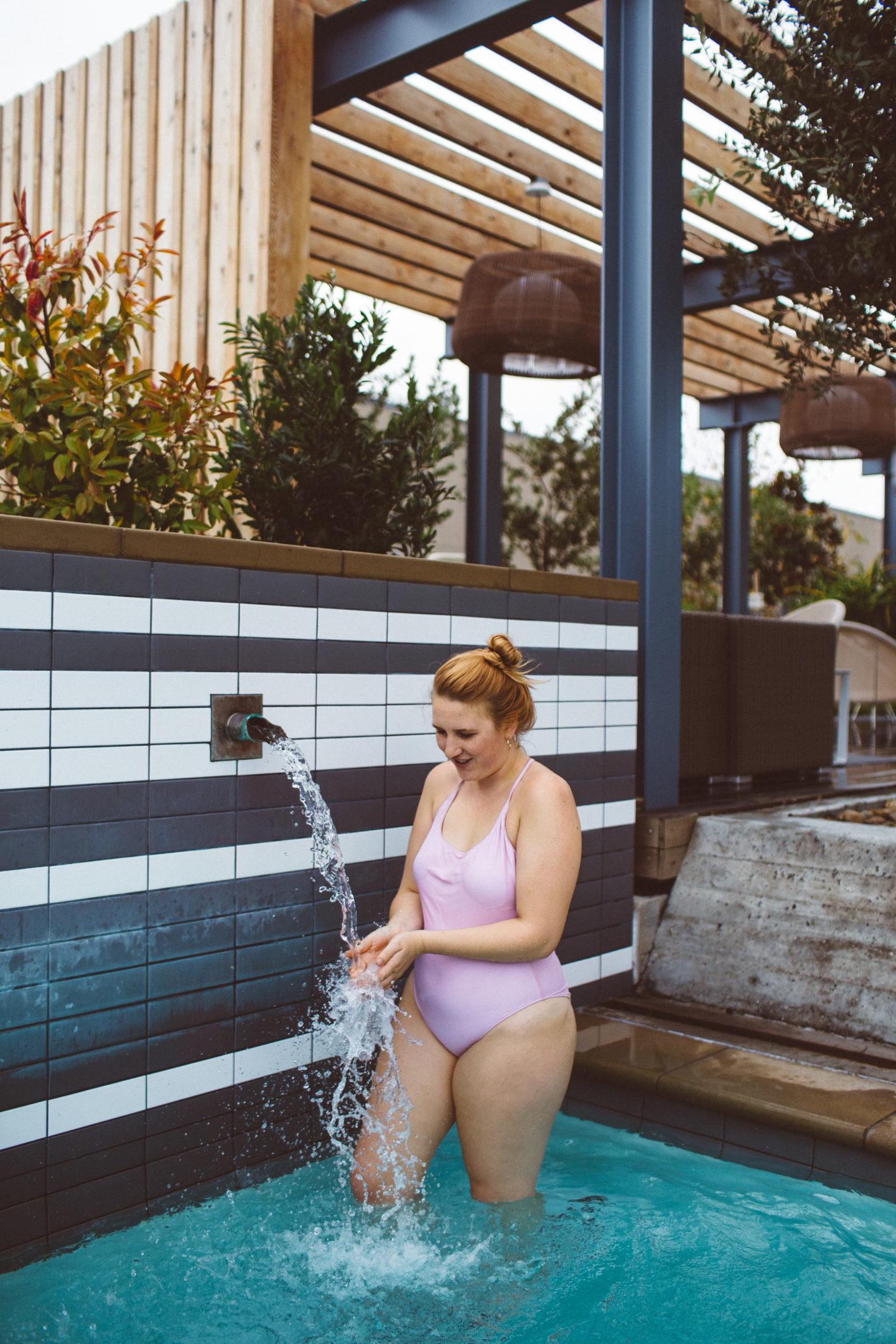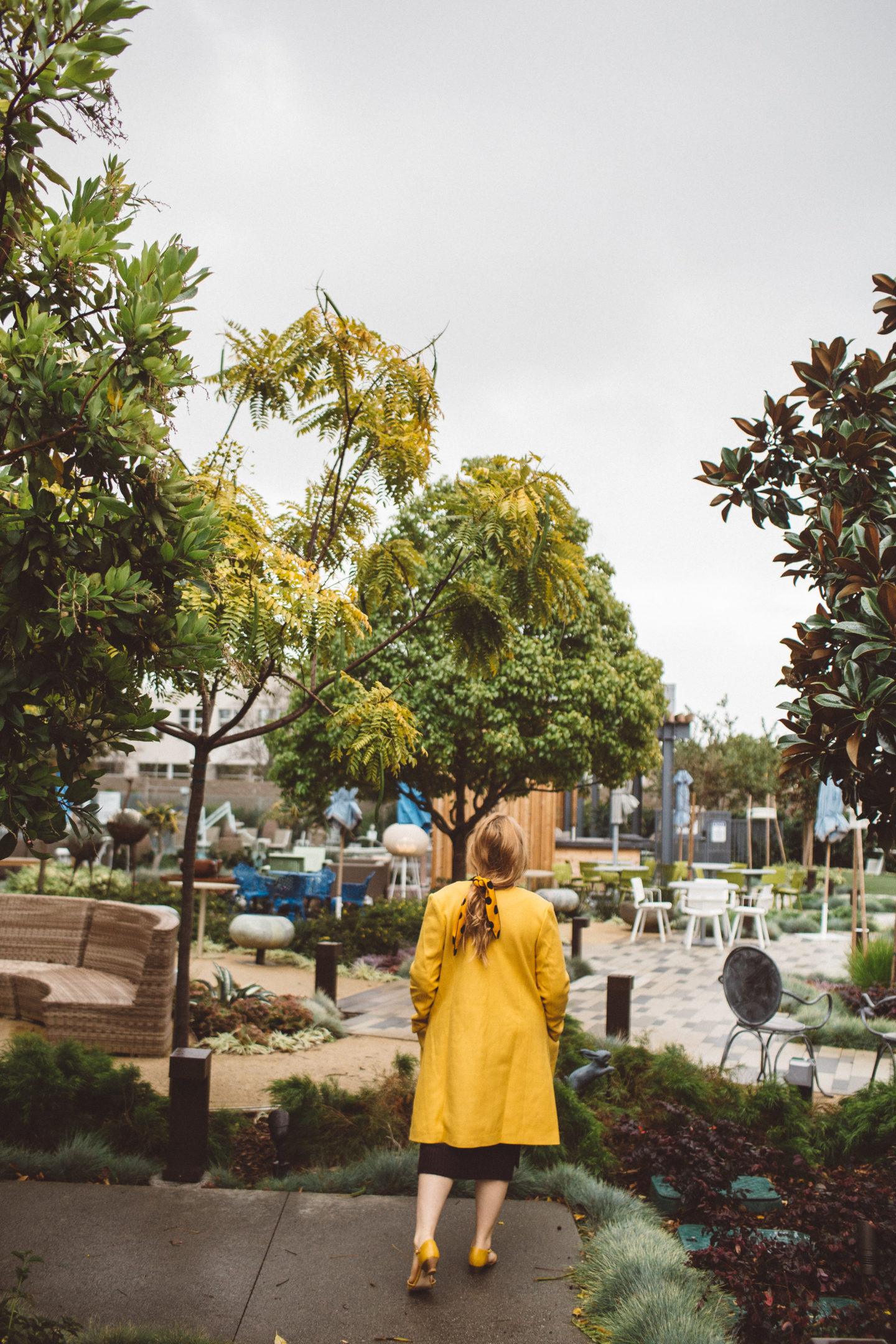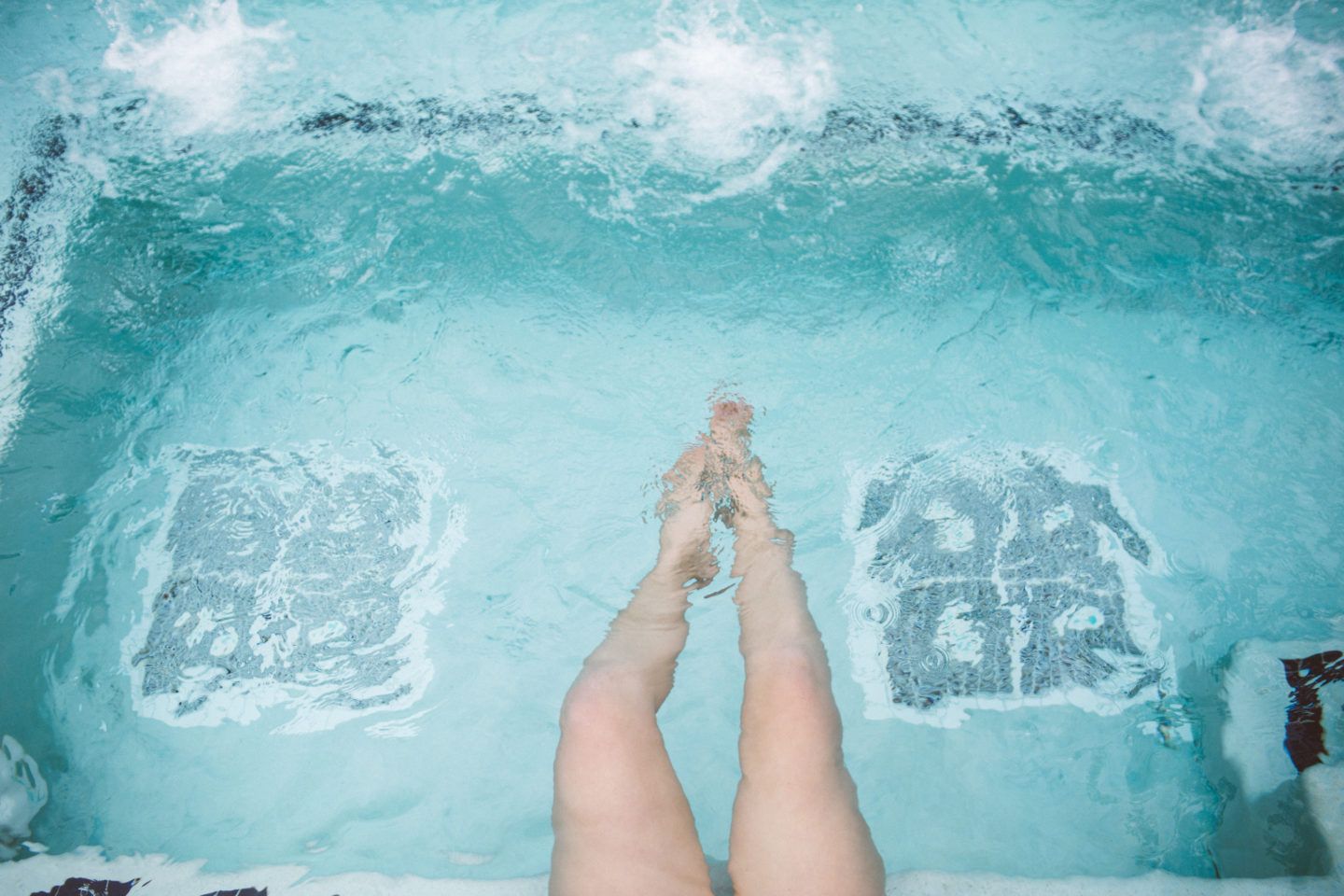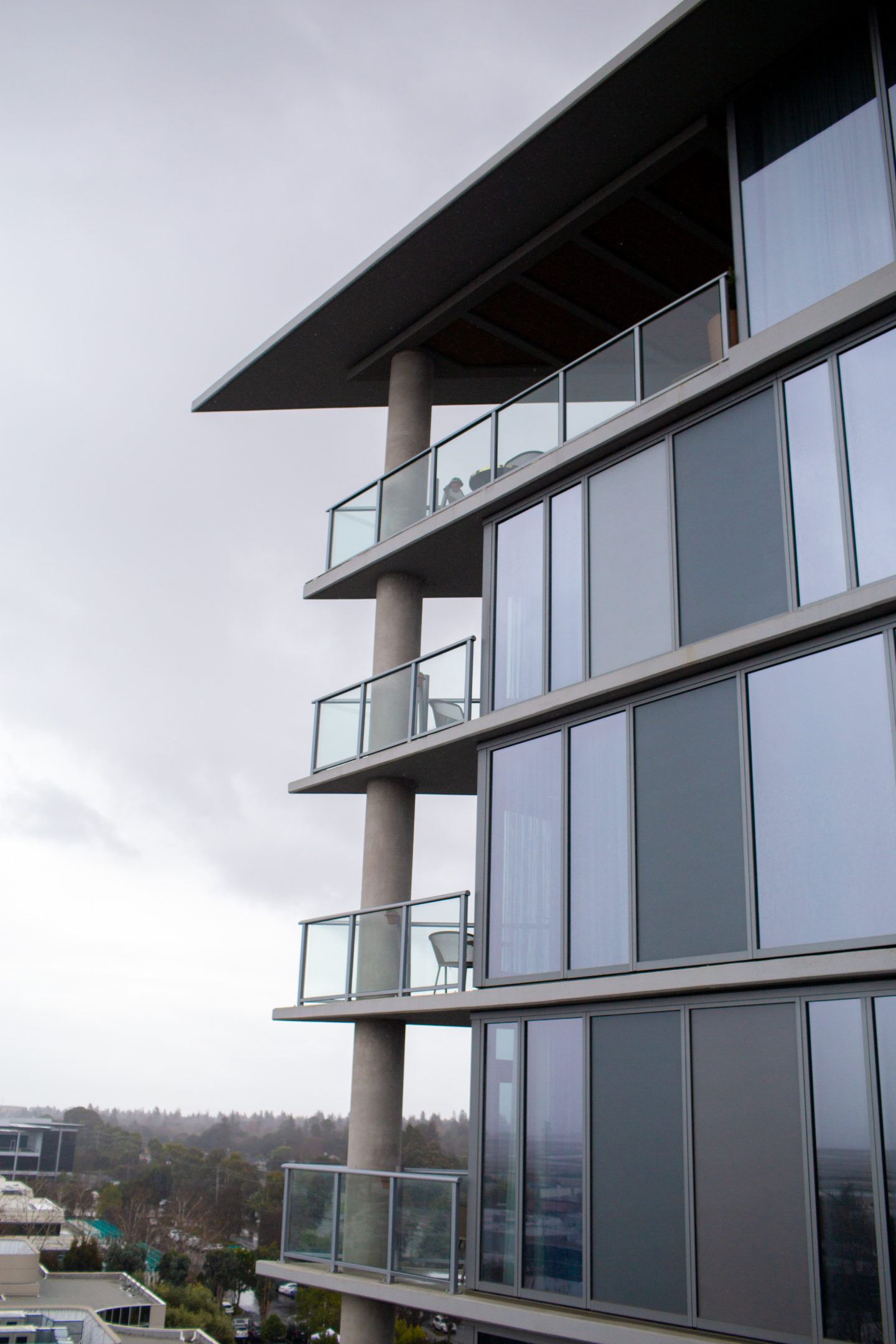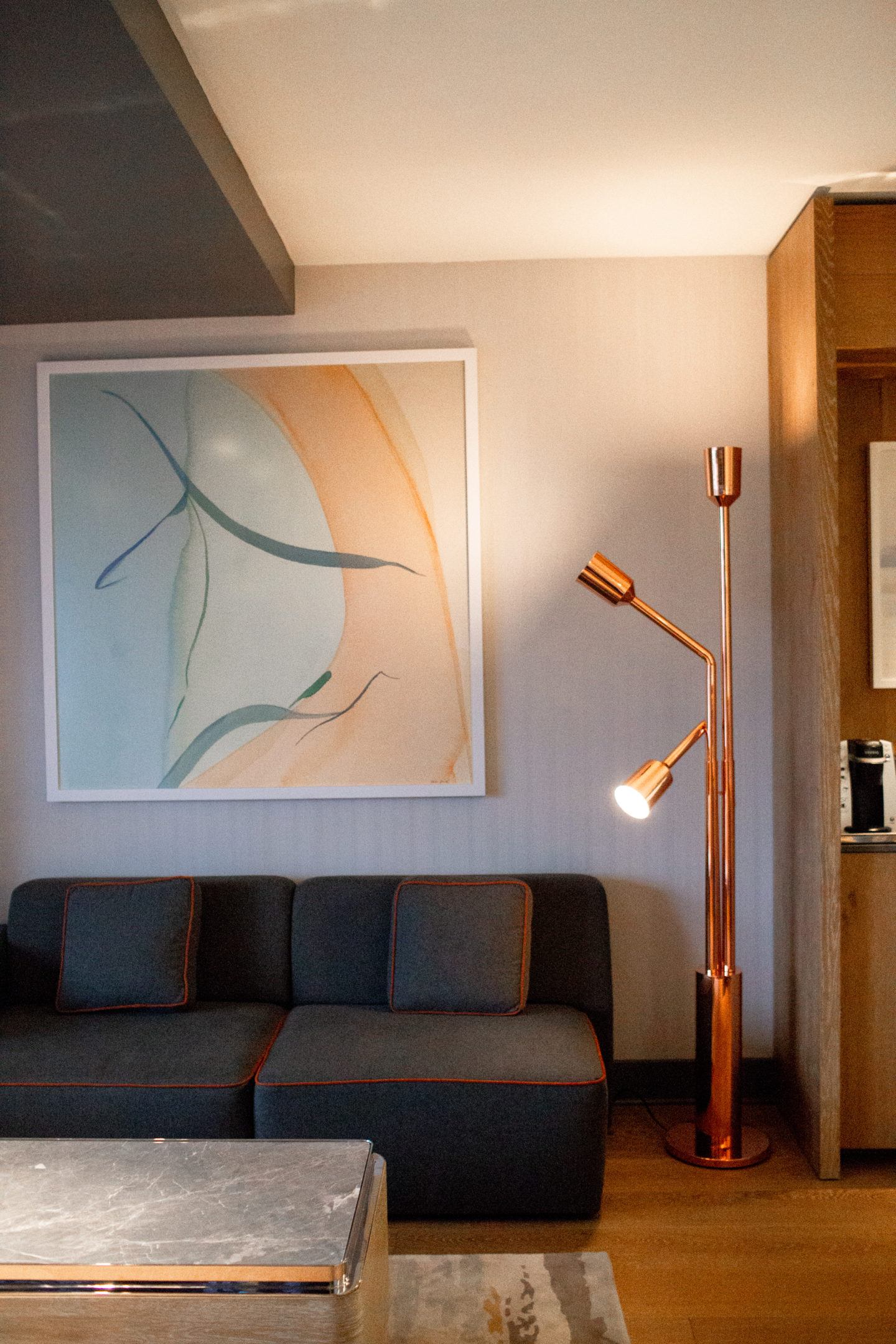 As we pulled up to Hotel Nia, we quickly learned they use an automated valet parking texting request system, so you never have to wait to retrieve your car. Genius, and so very on-point for Silicon Valley! This Autograph Collection Hotel packs a punch from the second you walk into the grand lobby area. I personally loved the blue and copper theme of decor – it's warm and inviting, not your average beige hotel lobby! You'll be welcomed with complimentary bubbly and custom chocolates upon check-in (heck yeah!) I think we can all agree that's the best way to start any hotel stay, business or romantic!
We had a king room suite with a great view of the Bay. The rooms are polished yet warm and welcoming, with plenty of space to spread out and relax. I really loved our balcony, which made for a great place to sip coffee in the morning and enjoy a nightcap after dinner.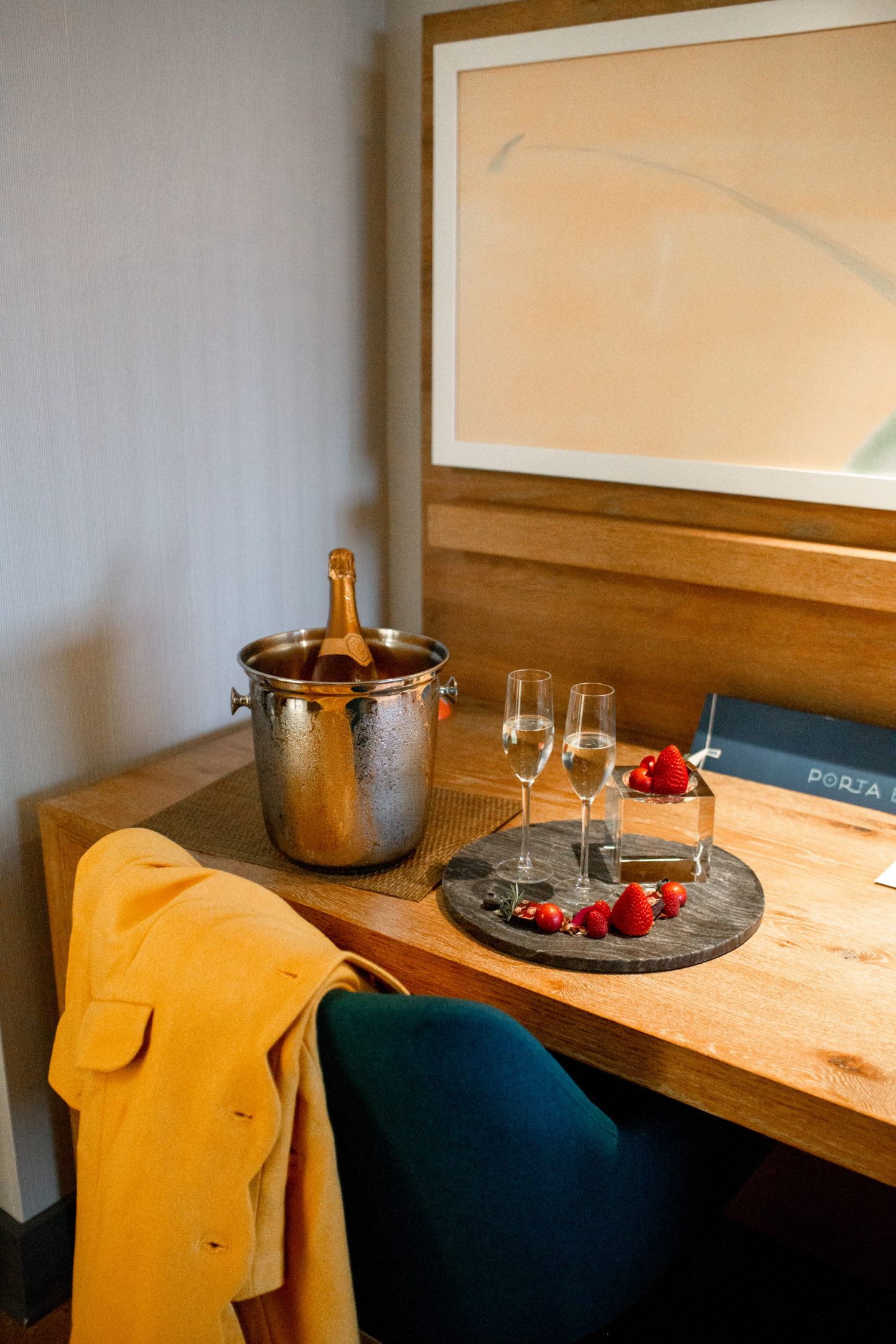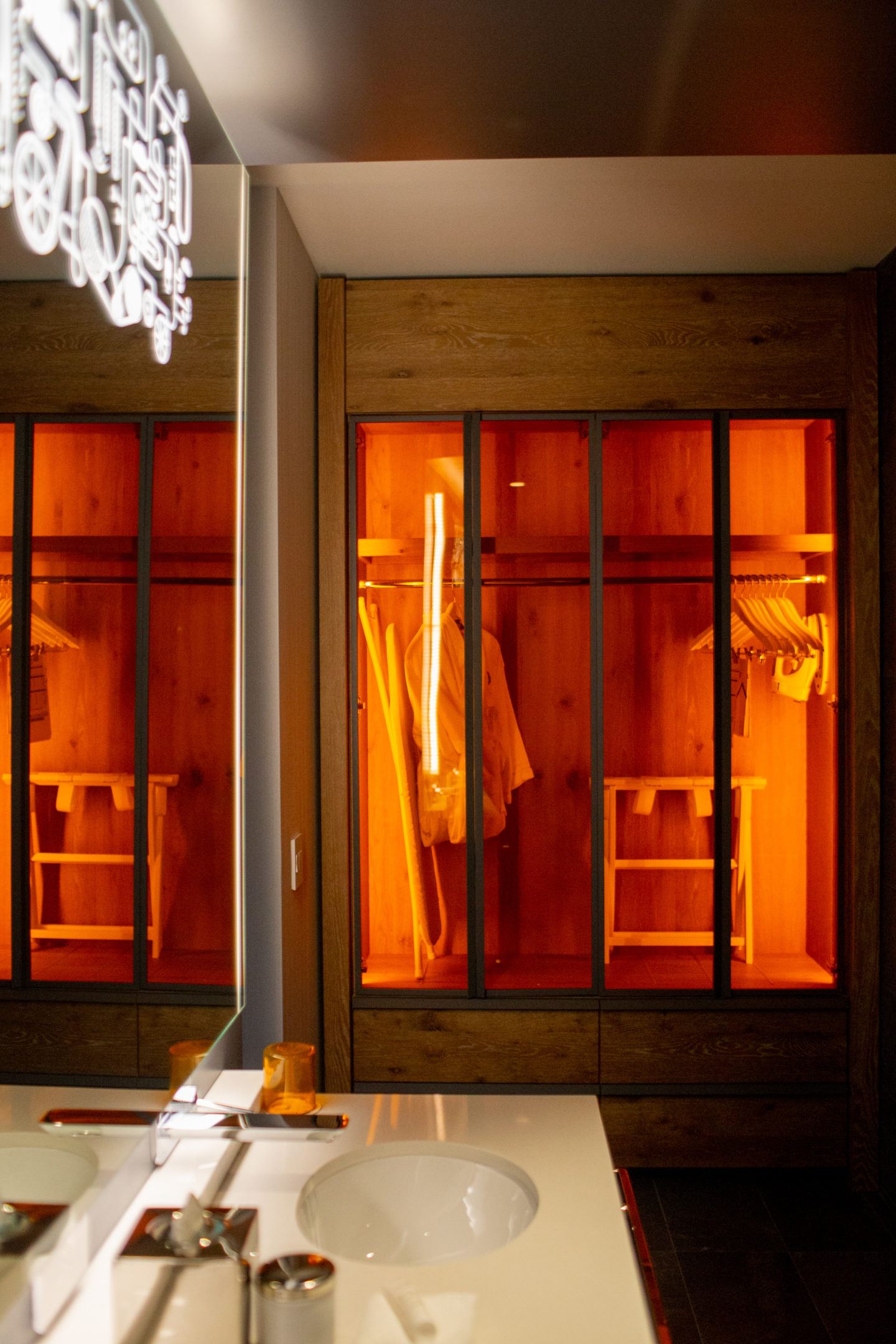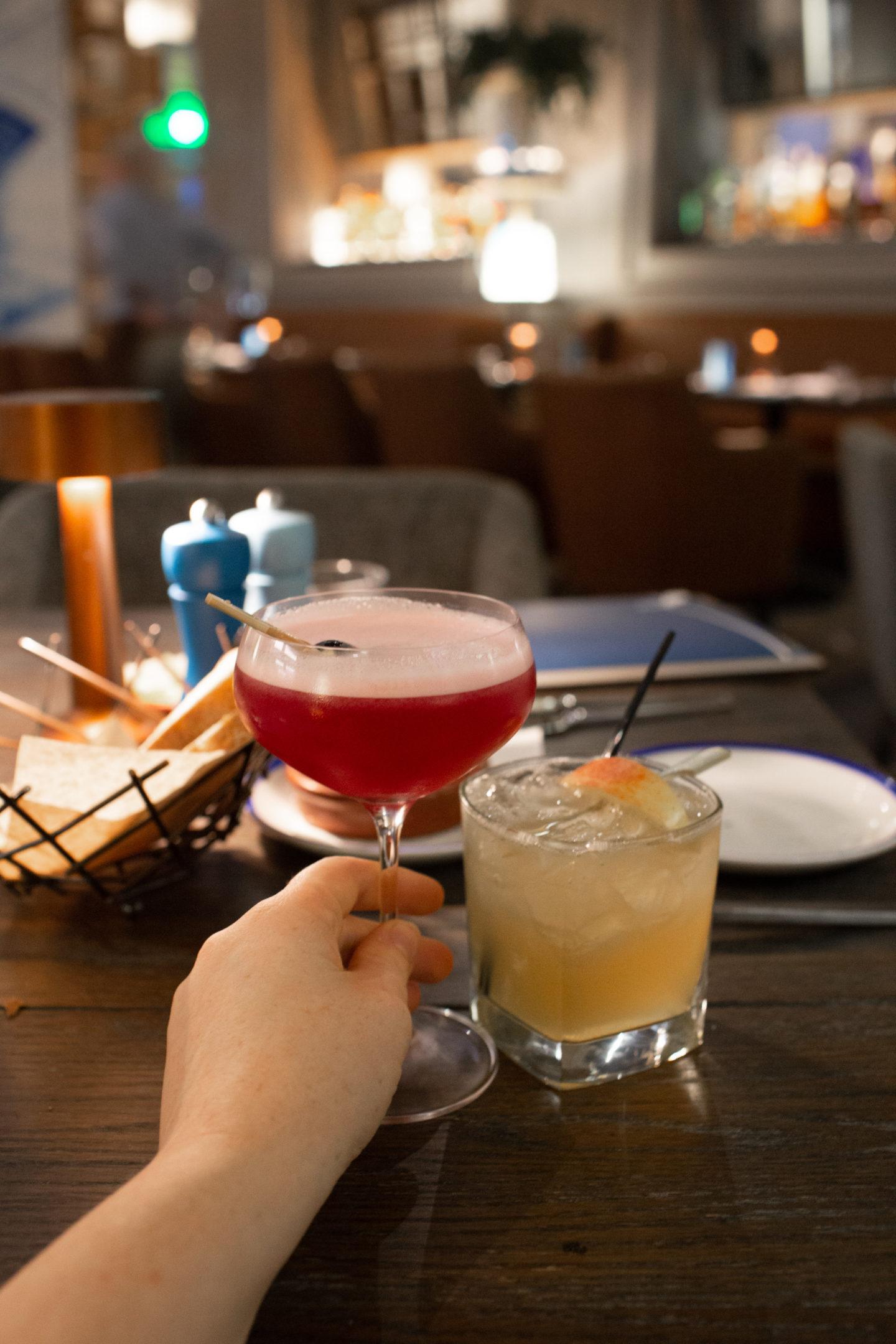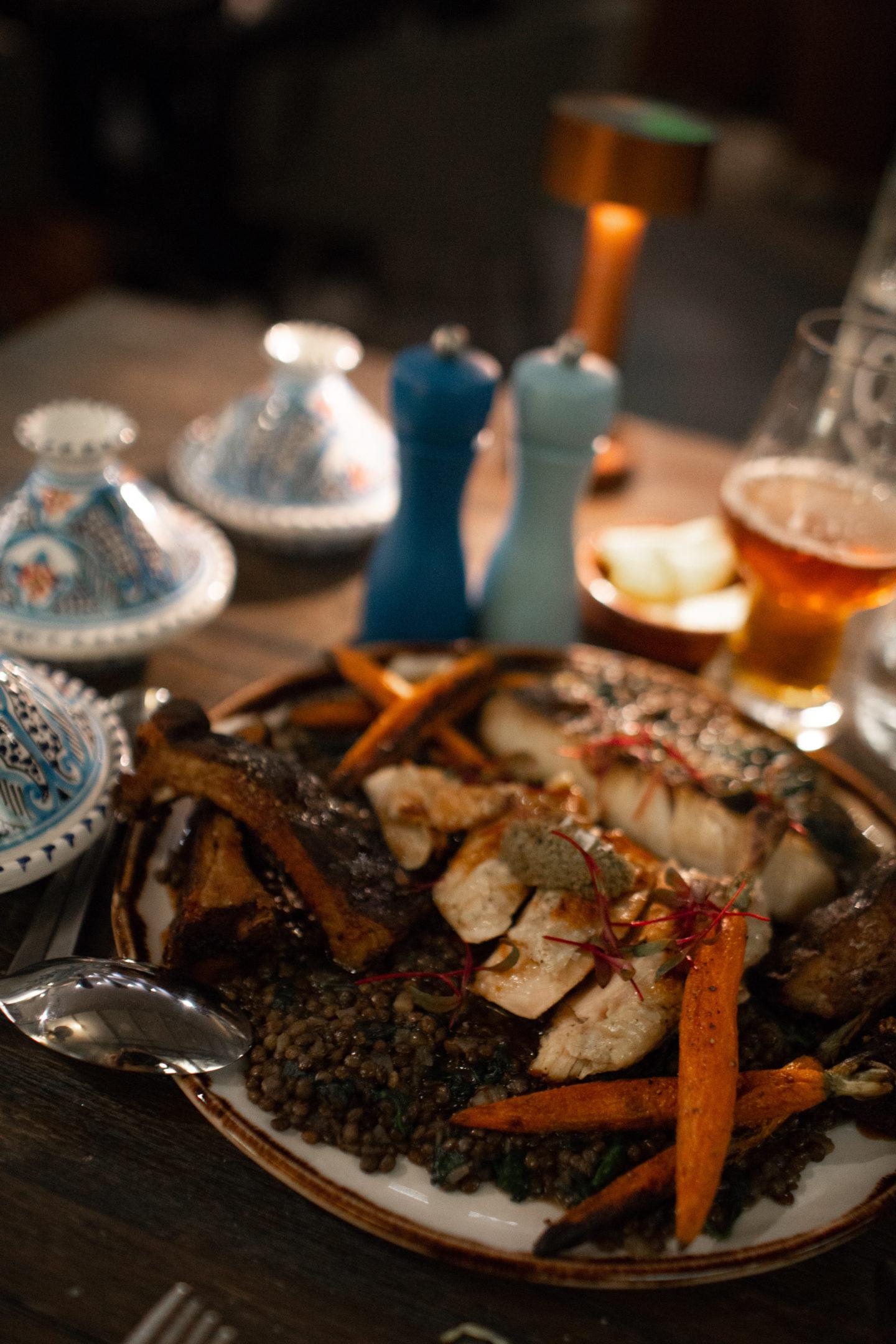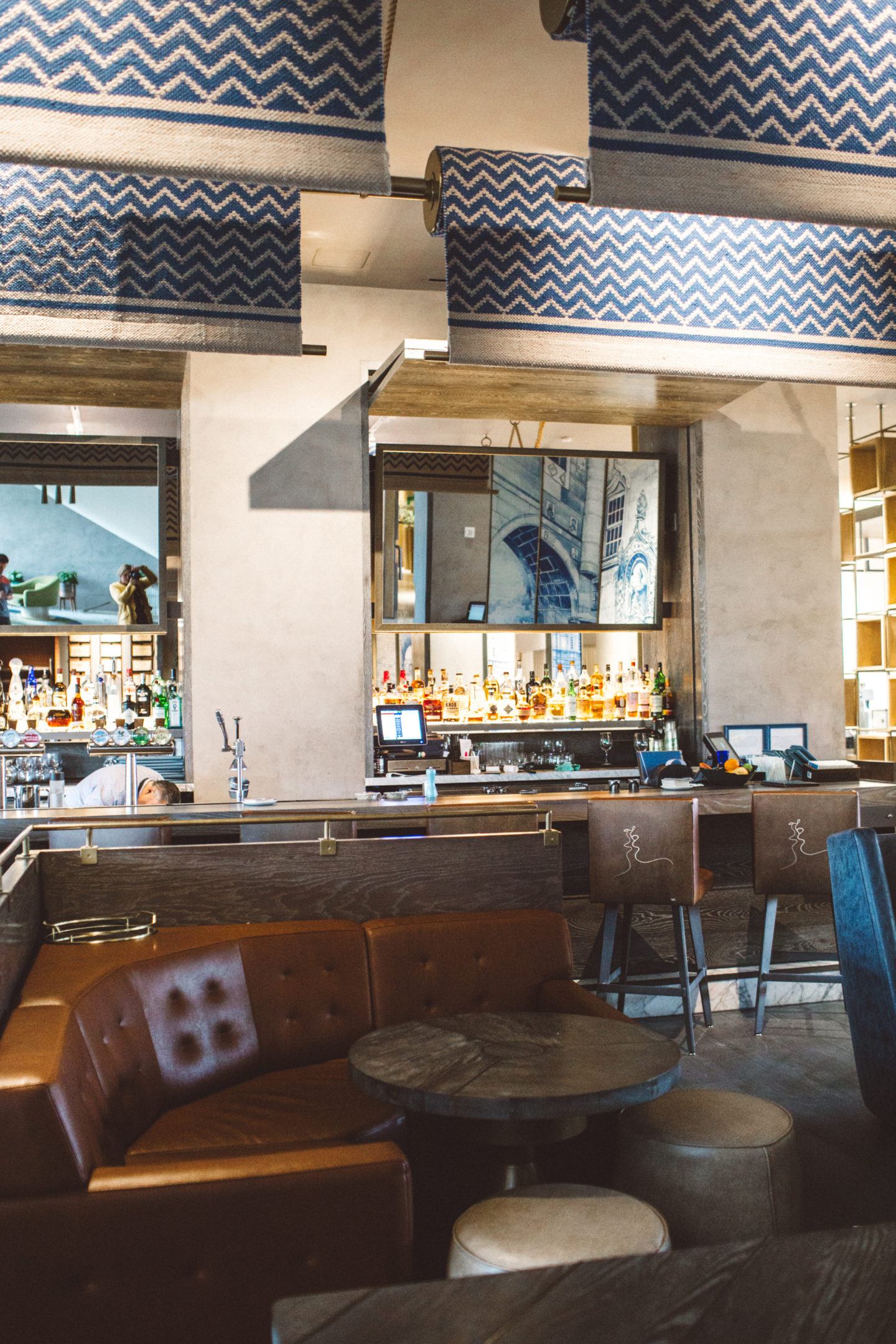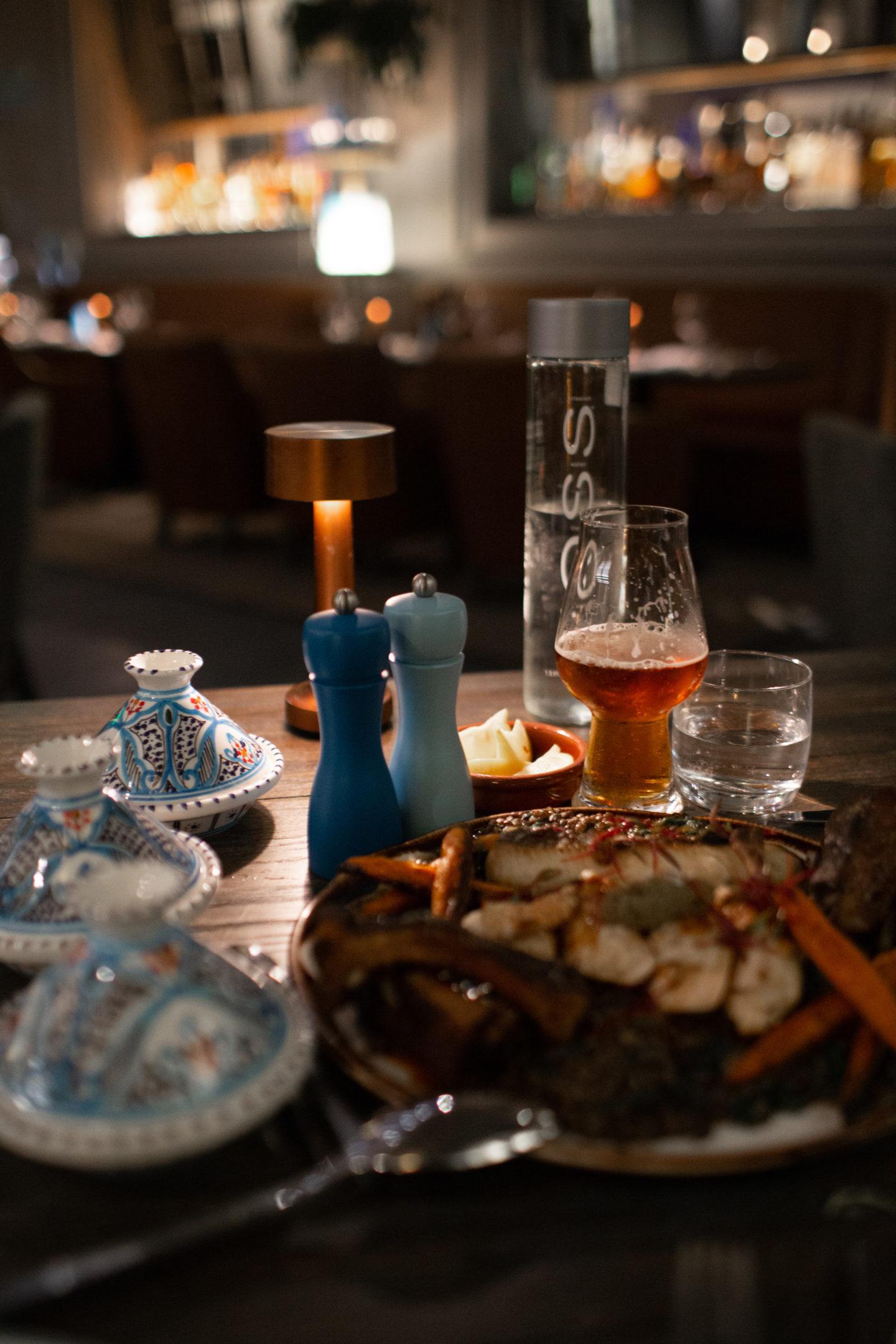 Downstairs, you'll find a gym and my personal favorite – a large courtyard that has a pool, hot tub, lounging chairs, cabanas, an outdoor park and lawn space for games. It was pouring rain when we checked in so it was pretty empty, but I could easily see how this courtyard is THE hot spot to be in Silicon Valley during a warm sunny summer day. (Also, the rain didn't stop me from jumping in that hot tub!!)
But, what perhaps really makes this hotel stand out among the rest in the Silicon Valley area is the Hotel Nia restaurant – Porta Blu! This Mediterranian restaurant hands-down has some of the best food in the Bay Area. Start at the bar for happy hour (I recommend a signature cocktail!) then move into the chic dining room for a memorable dinner. Everything on the menu is fantastic, but we particularly enjoyed the Tangine, which is a large dish with lamb, chicken and black cod. You basically get to sample a lot of things all at once! Plus, there was so much food we easily shared it AND had leftovers.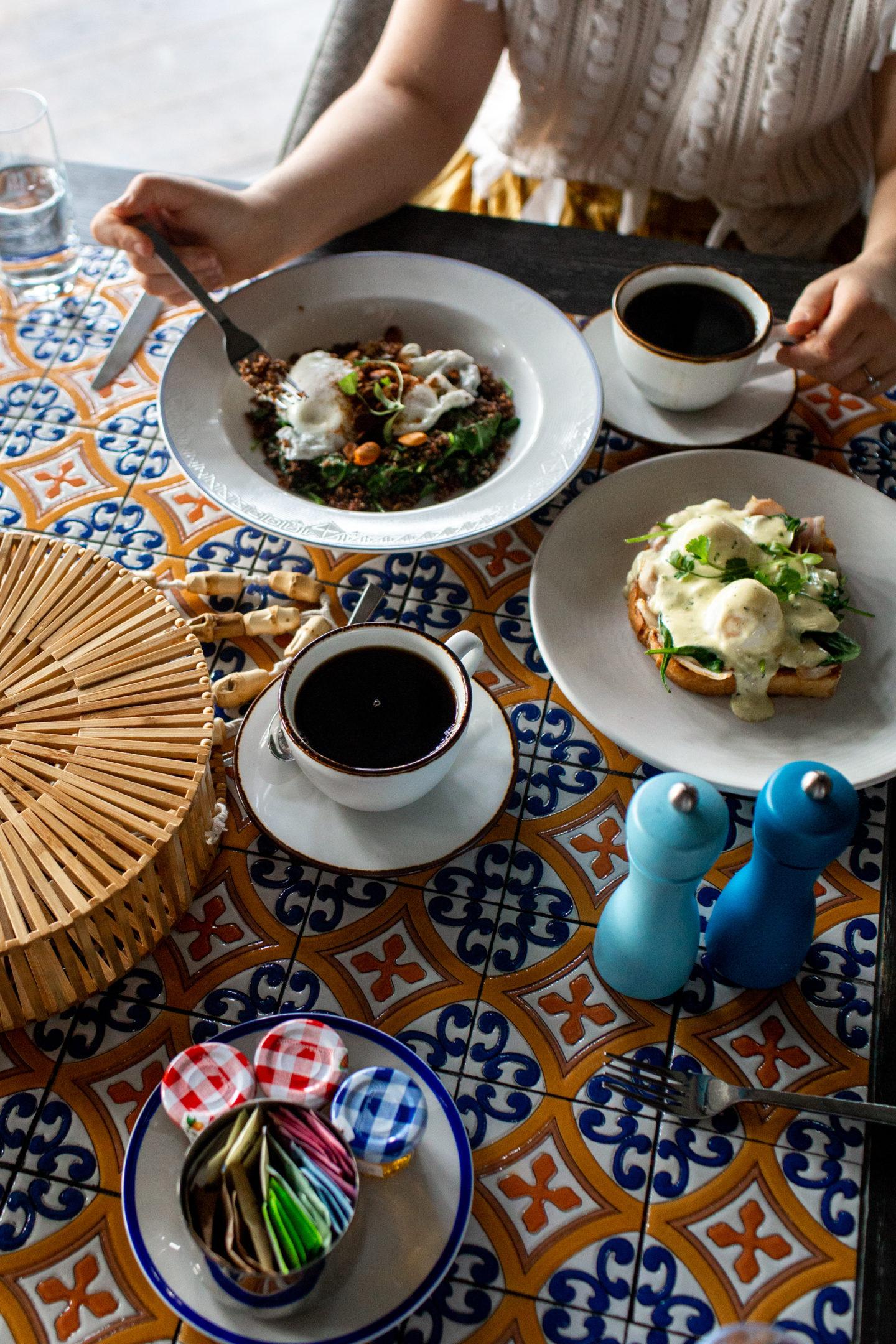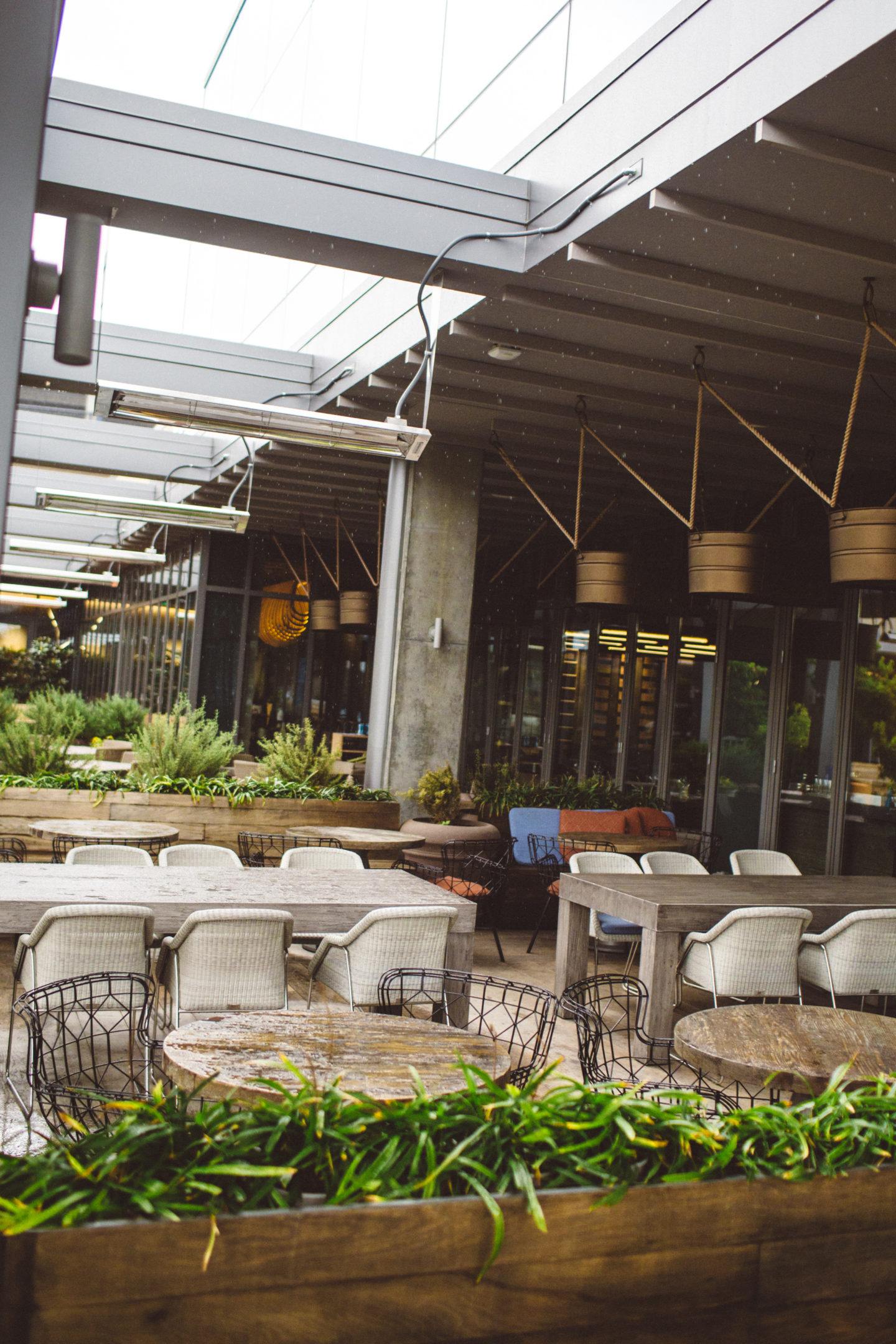 For breakfast, pop downstairs to Porta Blu again to find a sun-filled dining room and another tasty Mediterranian style breakfast. I love my Quina Bowl – so tasty and a unique take on breakfast! During the warmer months, there is outdoor seating for those who want to wake up in the fresh air.
This chic hotel is in San Mateo County and a quick drive away from the airport, Palo Alto or San Jose or other Bay Area spots. Reviews online say people love how it makes a great home base for business trips to Standford or tech giants like Facebook. (Other hotels in the area tend to be basic and cookie cutter.)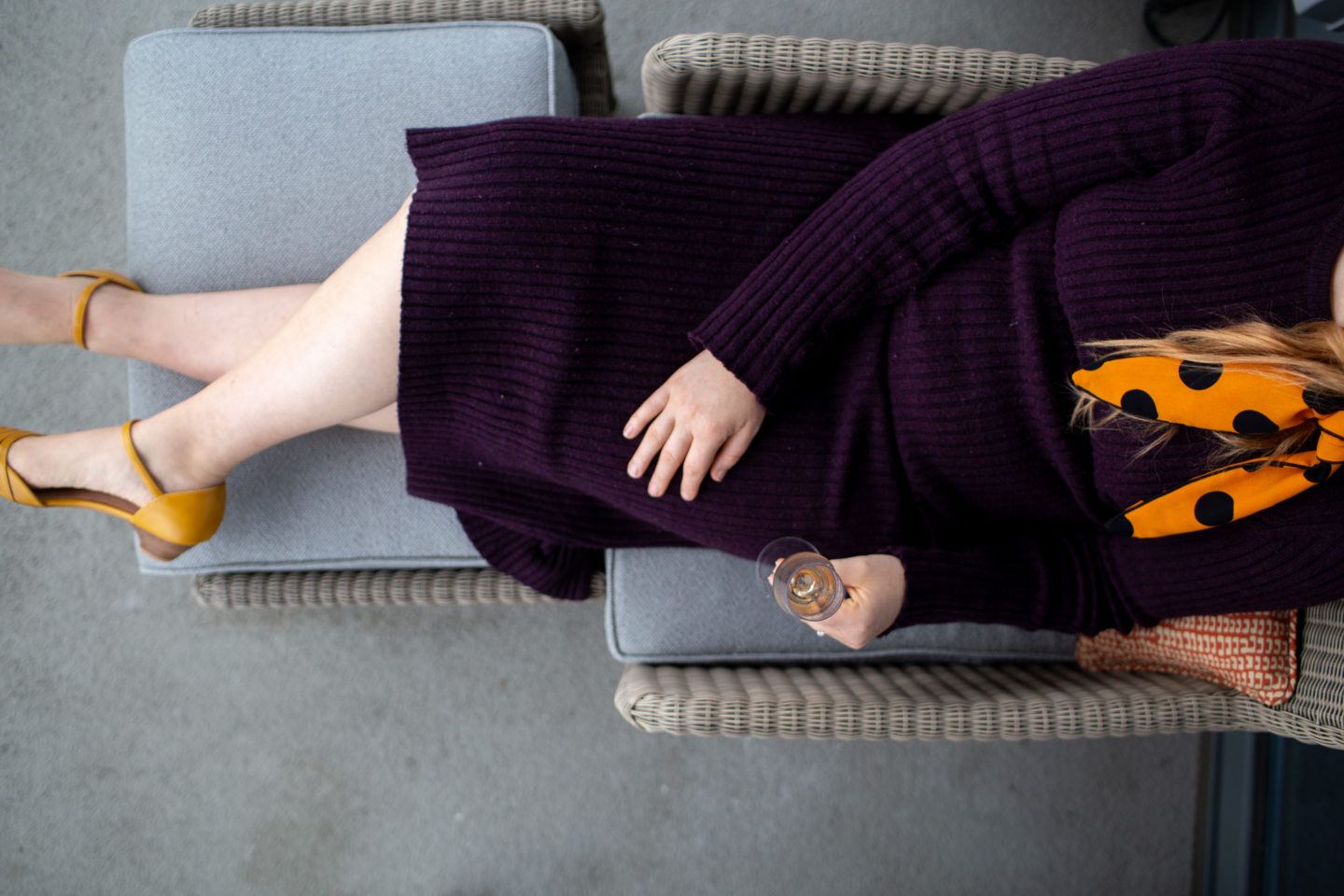 We also had a great time visiting for fun, making a great little romantic getaway for two. The service is fantastic, the rooms feel luxurious, the Hotel Nia pool is fun and the onsite dining means you never have to leave! Booking a stay here is a must if you plan to be in the South Bay area. Autograph Hotels are all across the United States and always offer a unique place to spend the night. Book your stay here!