We found indie chic at the Oxbow Hotel in Eau Claire, Wisconsin on our most recent visit to the Chippewa Valley area! I grew up visiting my aunt and uncle who live a few miles outside of town but hadn't swung by downtown Eau Claire until this year. I was really happy to find this little gem of a boutique hotel that offers everything you want in an Eau Claire hotel. Trendy decor, upscale dining, friendly staff, free coffee in the lobby and record players in the room for a touch of cool – just to name a few things!
Book the Oxbow Hotel online HERE!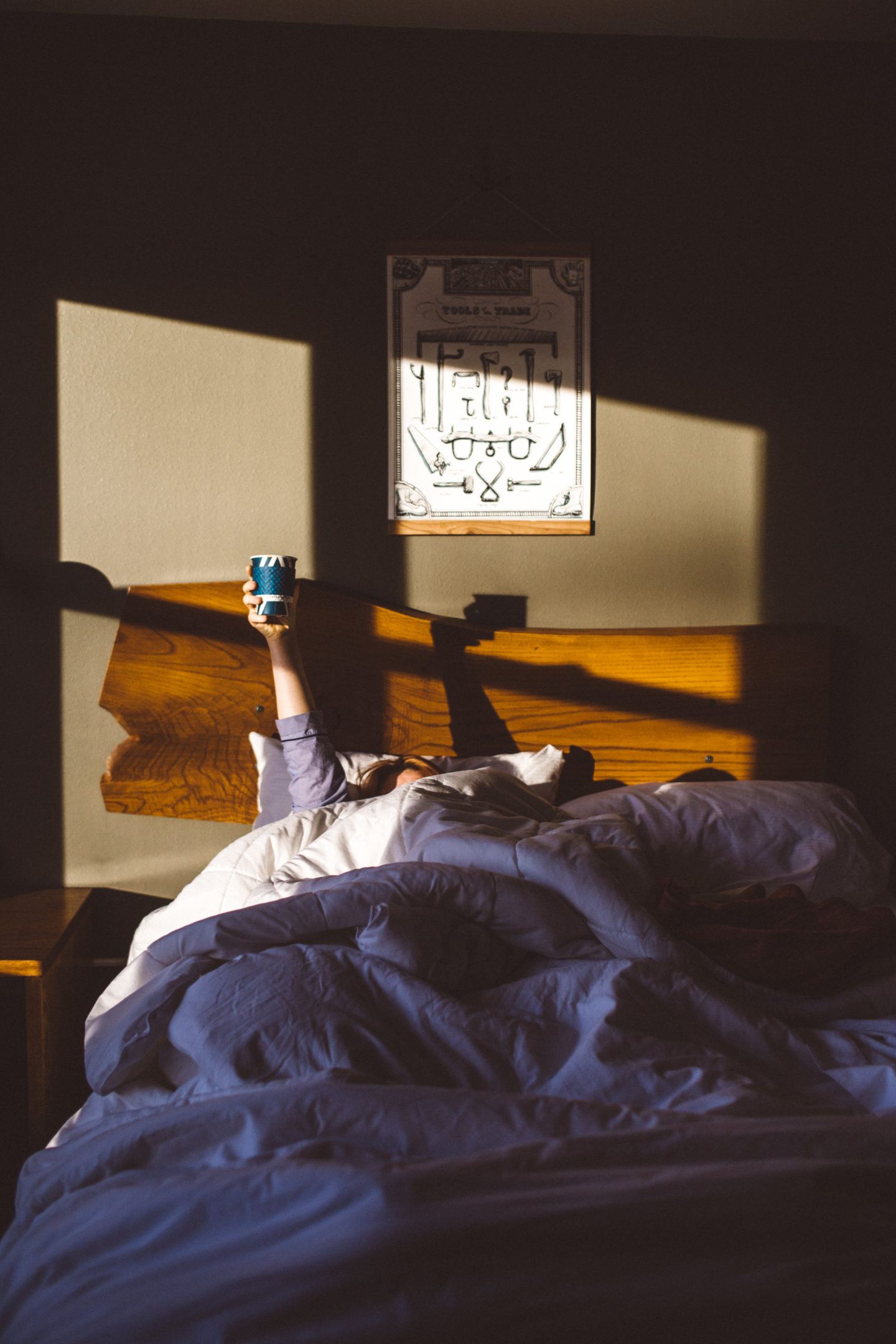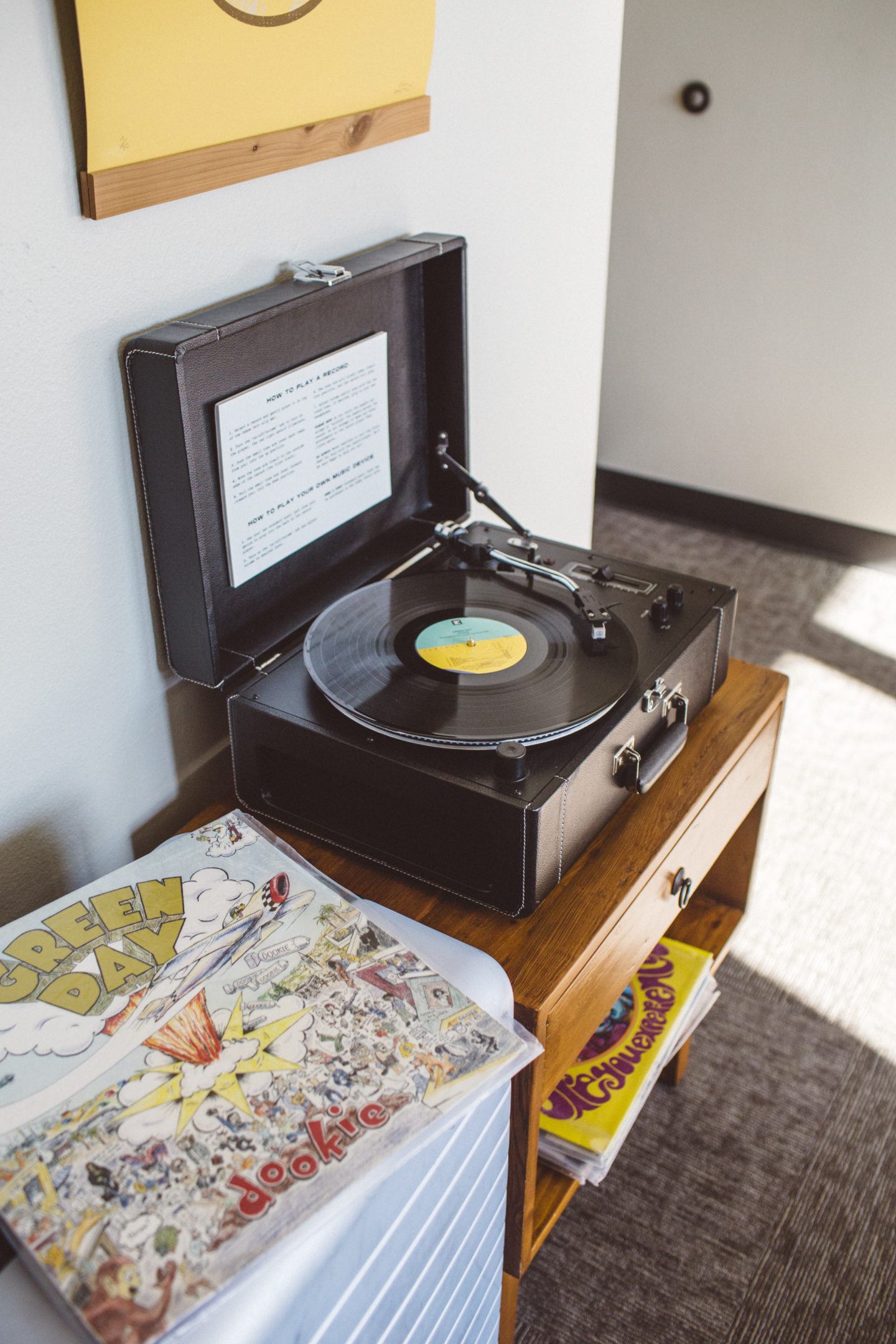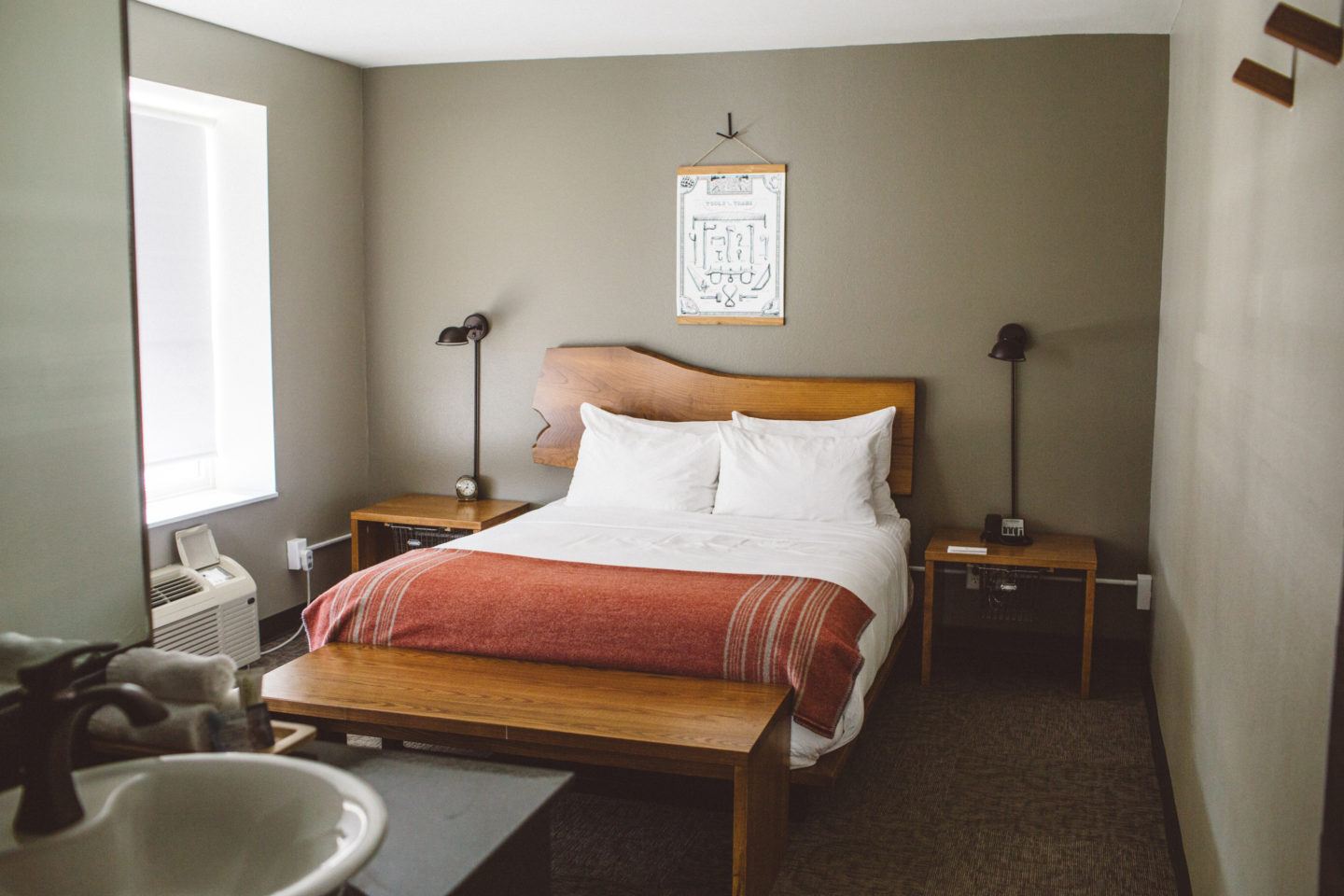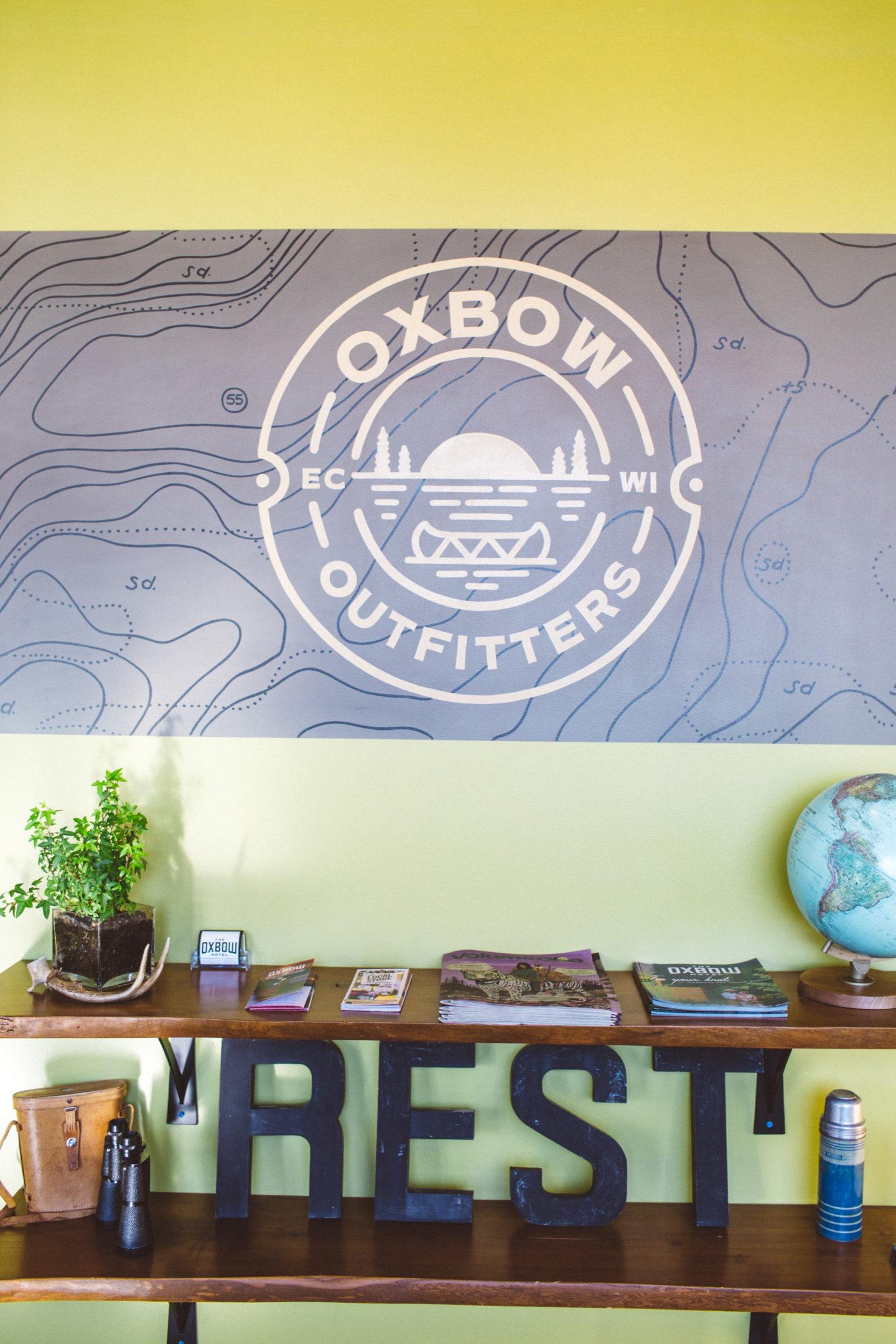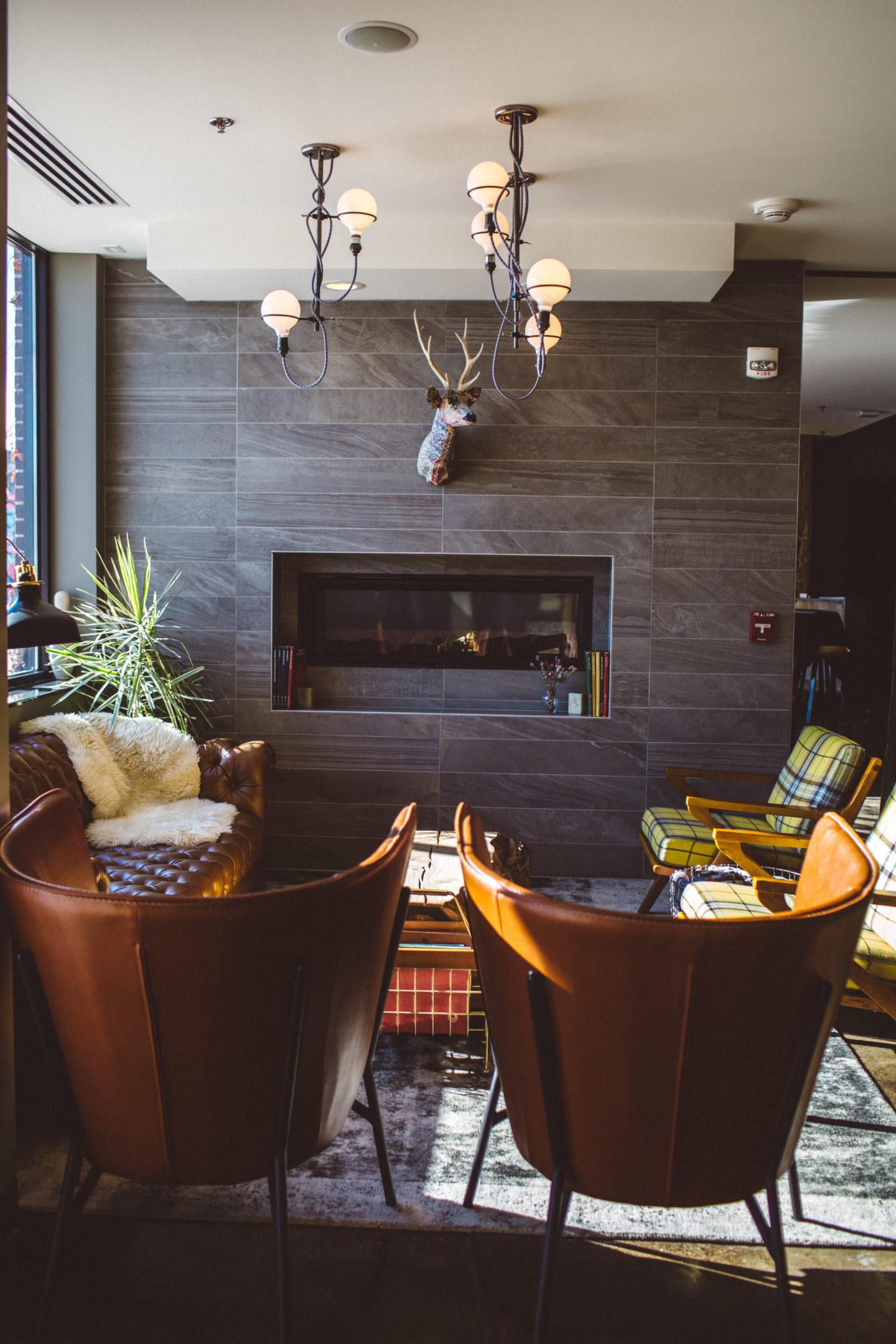 The Oxbow Hotel Eau Claire, WI is located at 516 Galloway St, which is about a 3-5 minute walk from downtown Eau Claire. Even though we visited in the winter, we were able to walk to almost every business or shop we wanted to visit in the city. (Other than Oxbow and the Lismore Hotel Eau Claire, most other hotels in the city are a bit further from the city center.) We did drive to dinner on Water Street one night because I wasn't keen on walking a mile in -7 degrees at night, but in the summertime, I don't believe you'd need a car to explore the city center at all.
The Oxbow is just a few blocks from the Pablo Center, making it the best hotel to stay at if you're catching a show in Eau Claire!
As the reviews will boast, the Oxbow Hotel is home to one of the best Eau Claire restaurants – The Lakely! This restaurant is in the main building of the hotel, making it easy to pop down for dinner or drinks. Upon check-in, you'll receive 2-for-1 drink tokens (one per person) to use at their trendy bar.
I recommend also dining there for dinner at least one night. There's a small stage for live music (hello jazz!) and the food is all local. We experienced The Lakely on a Supper Club night (a two-week event they had in January) but on a regular night, I recommend trying the 6-course menu for a tasty evening.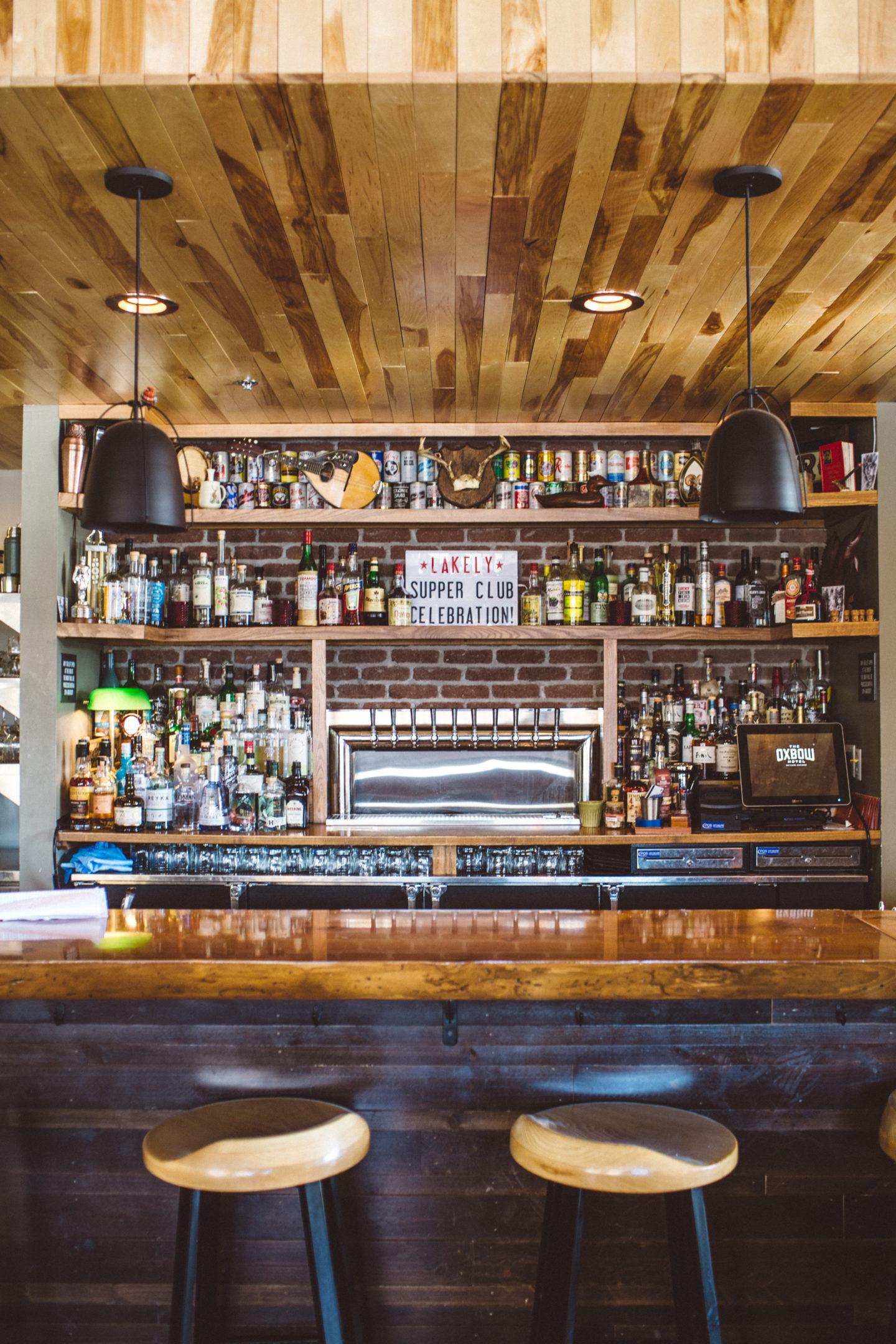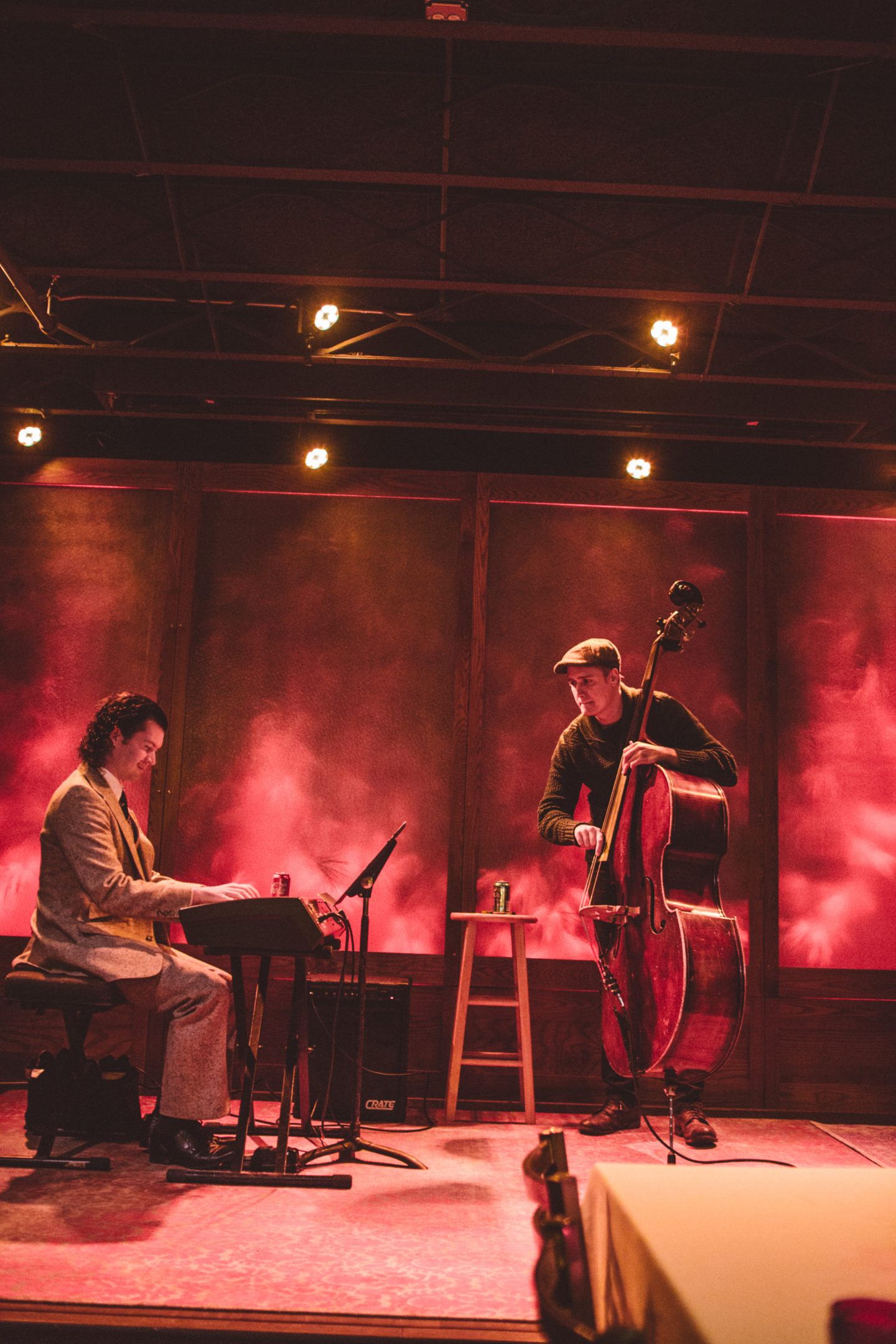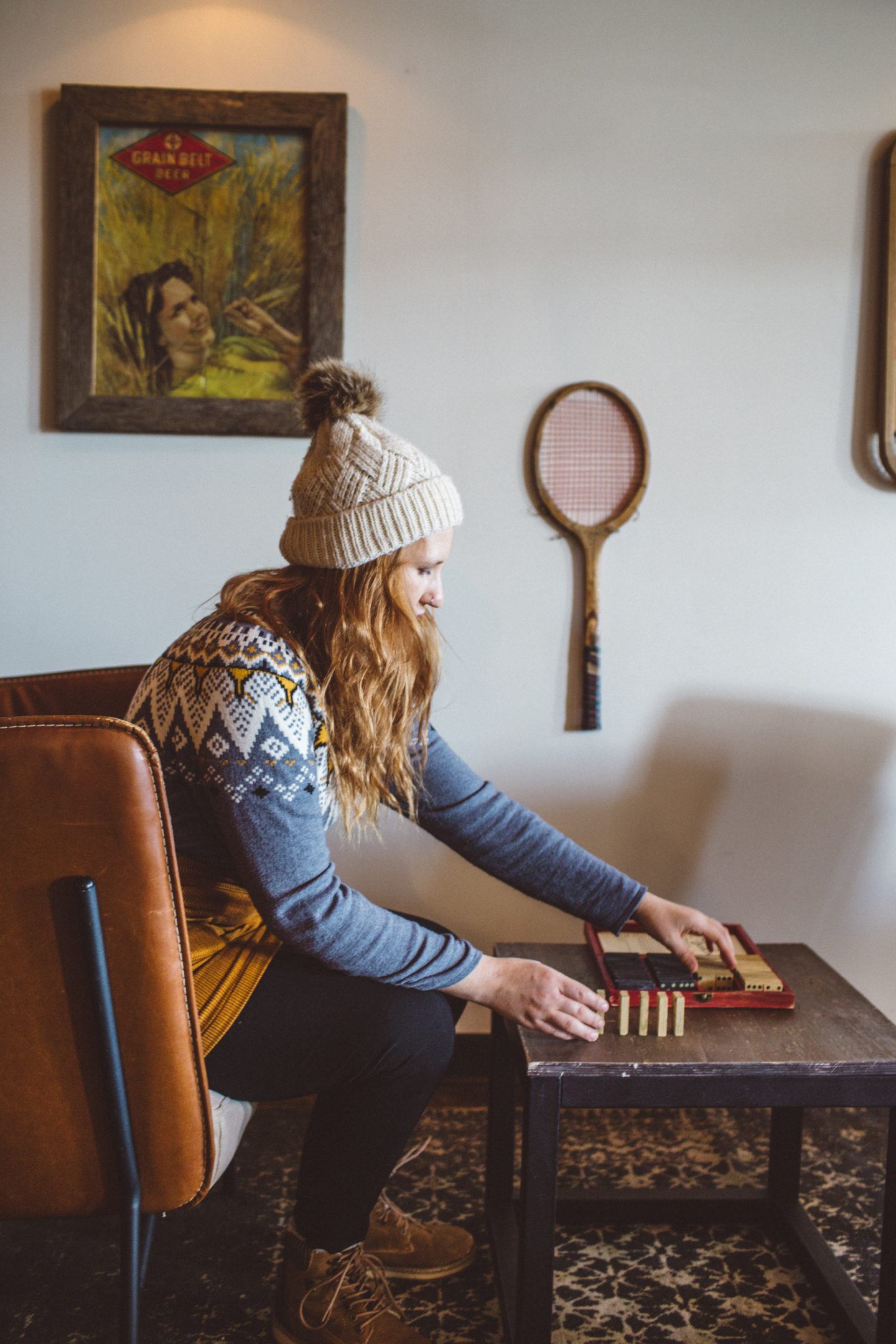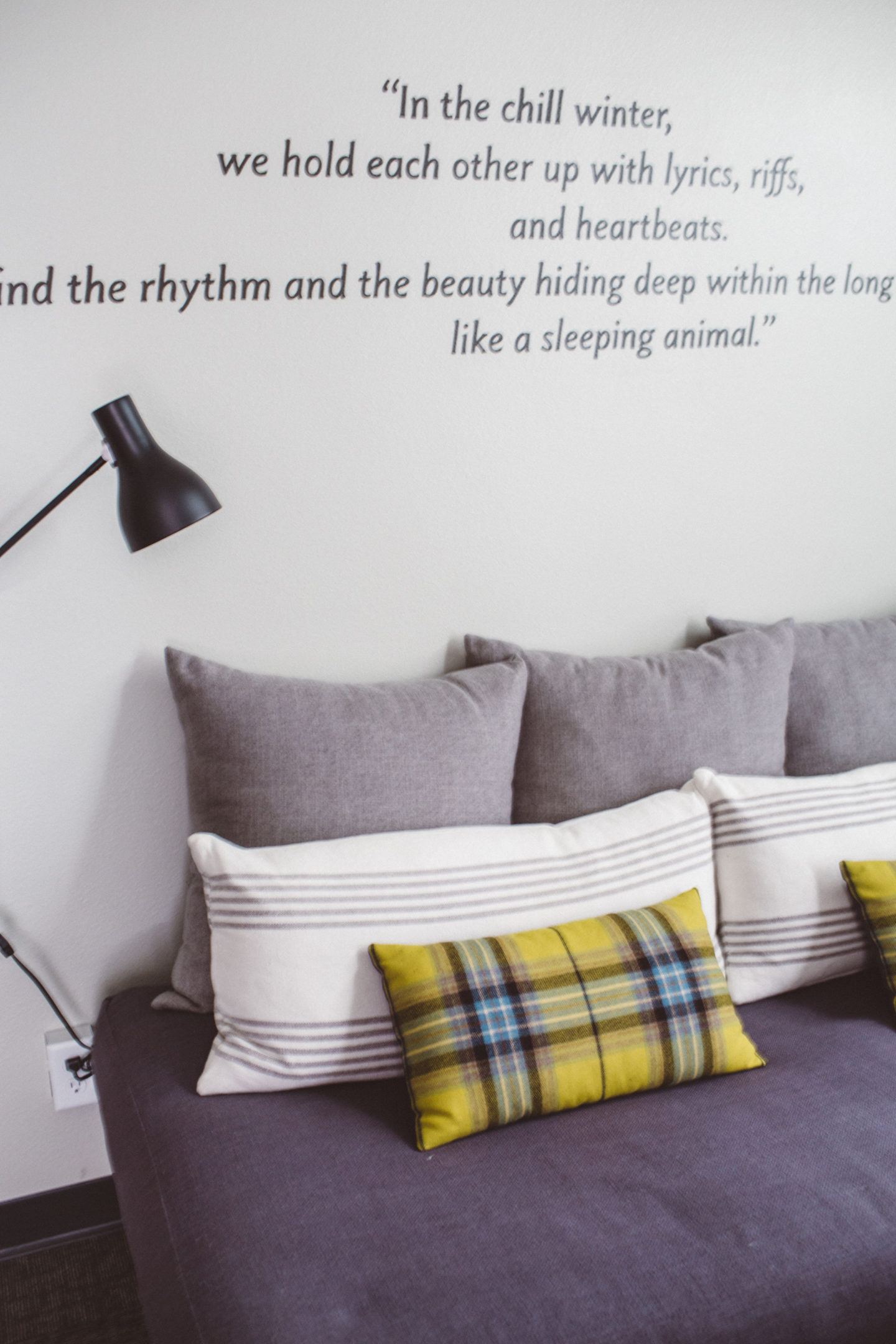 This place is full of quirky, indie chic charm. I loved the record players in all the rooms. You can check out records (and even books if you want to read) at the front desk to use for your stay. Can't find that in other hotels in Eau Claire WI!
OXBOW HOTEL EAU CLAIRE AMENITIES
The Lakely: restaurant, bar, music
The Gallery
books, games, magazines, newspapers
lobby work counter
complimentary wifi and phone (the wifi here is just ok, I had to use data in the rooms a lot.)
mini-bar
Wisconsin artisan snack tray
vinyl library in the lobby (for check out to your room)
courtyard patio w/ fire pits, couches, tables
in-room record players
exclusive retail wall
grass court for kubb, beanbags, etc.
outdoor hammock nook
bikes, kayaks, canoes, tubes
skis, snowshoes, skates
complimentary drinking water, Kickapoo coffee, and Rishi tea
complimentary bagels and fruit on the weekdays
ice available 24/7
ATM
Dog-friendly (per the Oxbow Hotel pet policy, they can stay in ground floor flats.)
Most Eau Claire hotels are your run-of-the-mill joints, but the Oxbow Eau Claire is a gem. Also, did I mention how dang affordable it is? Especially in the offseason, you can snag rooms for $90 a night. In the high season, they go up to $250 according to Hotels.com. Book your stay at The Oxbow here!