My mother is an artist & graphic designer, so I have more memories of painting and crafting as a child than doing anything else. I've always loved making art, so much so that I made it one of my majors in college.
But, somewhere in adulthood, art fell by the wayside. I run this blog, which consumes most of my creative energy. But I've let other life things take away my focus and totally settled into a life routine that had zero place for art outside my business.
And then the pandemic hit, turned our lives upside down and I found my way back to art. Specifically with mindfulness coloring to combat anxiety and find calm during chaos.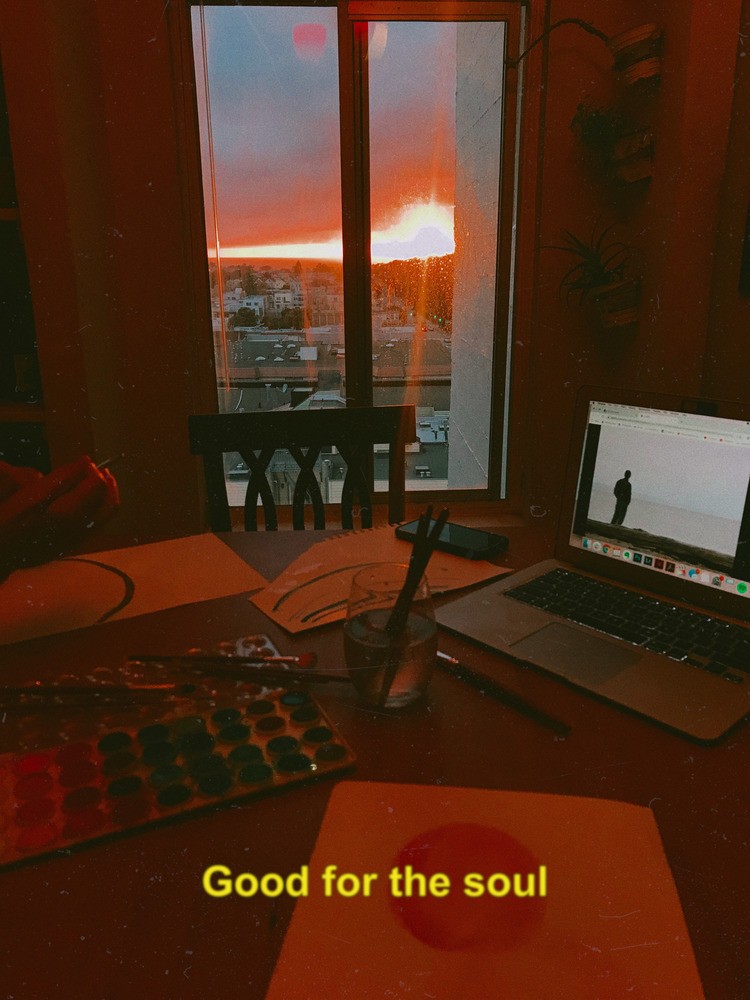 I wish this pandemic wasn't happening, BUT I am grateful for how I have rediscovered making art. It has also shown me already that I was in a routine that maybe wasn't the healthiest because I hardly ever made time to intentionally dit with emotions.
Who has time to process feelings when there are project deadlines and social events and a new thing on Netflix to watch on top of bills, taxes, car repairs and a hundred other adulting things?
What Is Mindfulness Coloring?
Mindfulness coloring and art is a form of self-therapy. According to this article, "The American Art Therapy Association characterizes art therapy as an approach to mental health that utilizes the process of creating art to improve mental, physical, and emotional wellness. The goal of art therapy is to utilize the creative process to help people explore self-expression and, in doing so, find new ways to gain personal insight and develop new coping skills."
I think Mindfulness Coloring is *technically* only limited to coloring books (like a mandala coloring book) and rooted around the concept that coloring in the lines of a pre-drawn page helps us reach a state of mediation and suspend our other thoughts since all you have to focus on is the coloring in that empty area.
We have a Harry Potter coloring book that we use sometimes, but I also think you can easily take the concept of mindfulness coloring and apply it to other mediums if you want. Though, coloring books are a great place to start for people who are new to art.
Note: below are pieces I've made from art nights. I like to paint or draw, then scan those pieces and manipulate them even more in photoshop, either by adjusting colors or overlaying images together. I am a little nervous to share these with you so I hope you like them!
How To Do Mindfulness Coloring & Art While Stuck At Home
Start by getting supplies. There's a list at the bottom of this list if you aren't sure where to start! Don't worry – you don't need a lot of art supplies or even fancy ones. If you have paper and something to paint/draw/color with, you're set. As mentioned, you can use an adult coloring book! Or, you can work with other mediums like yarn, clay, etc.
The first step is picking a medium that YOU like. I love drawing, painting and mixing things together in photoshop, so that's what my husband and I do together, but I have friends who like to make pottery or knit. The concept of "Mindfulness Coloring" really can be "mindfulness art" in general.
Take it from a gal who was forced to take a pottery class in college ( I suck at it) don't feel pressured to stick to a medium if you don't like it. Some days I just don't want a coloring book and that's ok. Anything creative is art!
Make Time To Mindfully Color & Make Art
Anyways, once you have settled on what kind of art you want to work with, the next step is to intentionally set aside time to practice mindfulness coloring. Everyone's schedule is different, so do what works for you, but the key is to use mindfulness colorings as a proactive tool, rather than just reactive all the time.
Basically, schedule it into your weekly routine to reap the benefits. At the beginning of this pandemic, I would reach for my watercolors only when I was feeling stressed out but then I realized it's better to build art into a routine to proactively work through emotions in an intentional way.
I will still reach for a coloring book or watercolors when I find myself having a panic attack BUT I have noticed that proactively making art part of our lives has helped me curb anxiety.
Next, Set The Scene
Robin and I now have planned art nights 1-2 times a week. We gather at our kitchen table in the evenings after dinner, when our kitchen is full of warm light from the sunset.
Depending on the day of the week, we either put on a podcast, watch the Simpsons or stream The Bachelor with the girls via a Netflix Party app. We don't have the same taste in music, but if you and your partner can agree on music, that's a great sound to have in the background.
And then, we make art. We keep going until we want to stop, but usually, we're at it for at least an hour.
It Doesn't Have To Be Perfect Or Even Good
An important thing to know is your art does NOT have to be perfect or even good to successfully practice mindfulness coloring.
This is something Robin had a lot of trouble with at the start. He would start a watercolor but somewhere along the way it wasn't turning out as he wanted and he got frustrated. I always remind me: we have 200 more blank pages to use and he can just start again. There is zero pressure.
I'm really proud and excited about some of the pieces that we have made together during art nights, but 90% of the stuff we paint or draw is just BAD. But making good art isn't the point of mindfulness coloring. The point is to exercise your mind with creative mediation, reduce stress and just spend a few minutes NOT thinking about a deadly virus. You are NOT expected to create a gallery-deserving art piece.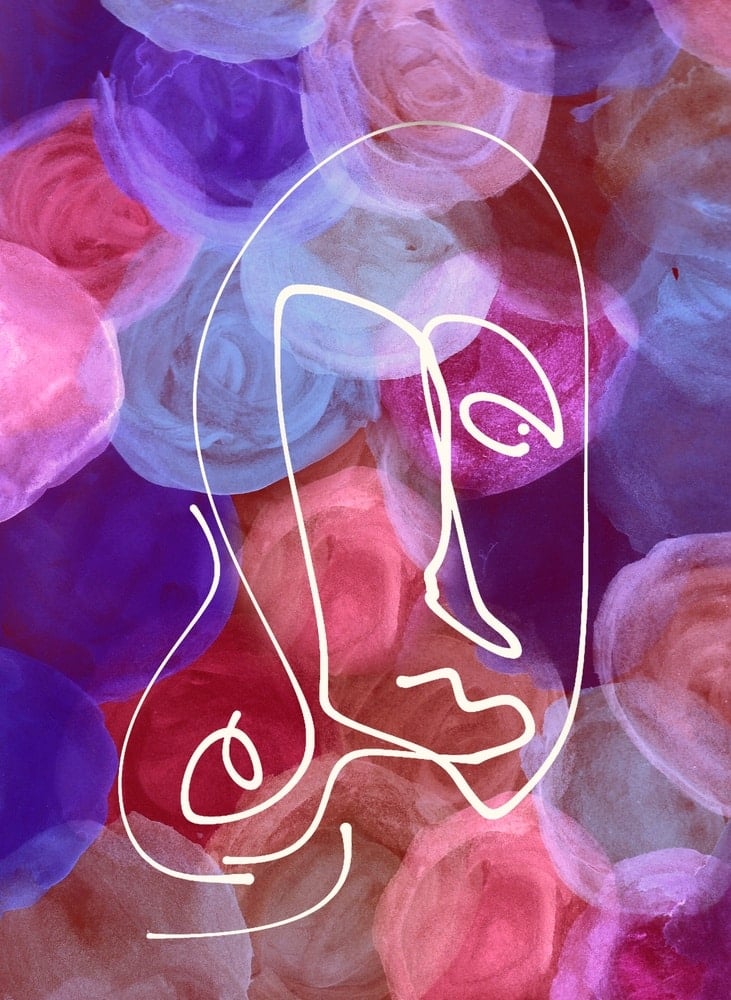 I hope this personal post about mindfulness coloring and art helps inspire you to start taking up art nights at home! I've found it incredibly therapeutic to practice and I'm going to try very hard to make sure Robin and I keep it up even when the world gets back to normal and our lives get busy again.
I did a poll on Instagram Stories and about half of you already have a great stock of art supplies at home, but a lot of you don't. To help the latter half out, below is a list of supplies I think are great for art beginners and people looking to get into mindfulness coloring. You can buy as little or as many supplies as you won't – remember you don't have to drop hundreds of dollars on supplies to practice mindfulness art therapy
(These can all be bought online so you don't have to break quarantine!)
A Beginner's Art Supplies List