Minus that one time in middle school when I chopped my hair well above my shoulders, I've always had long hair. If you also have long, wavy hair, you know that it's a struggle to keep it happy. (WHY is it so fickle?! Isn't short hair supposed to be the hardest? *Sigh*) I haven't cut my hair for over a year, and even though I don't curl it every day, it's easy to build up serious heat damage over time, like I have. I also use hair color once a month, which doesn't help! Add in frizz because we travel a lot to all sorts of climates, my hair lately has been needing some serious TLC! After doing a lot of research and product trials at home for how to repair damaged hair, I finally found it ladies!!
The Pantene Pro-V Intense Rescue Shots are a new hair treatment that's specially designed to combat all these problems, so I had to try it out on my mission for healthy hair this winter!
Daily moisture is key for long hair, but I can't just spray a leave-in conditioner every dang day, especially because I only wash it a few times a week to keep it healthy (also because I'm kinda lazy, shh.) That's why the new Pantene Pro-V Intense Rescue Shots are so awesome – they're basically salon-strength serums to keep hair shiny and strong between professional treatments (or in lieu of them for gals like me who haven't found ourselves at a salon in a while!) Oh, and they take just 1 minute of your time in the shower!!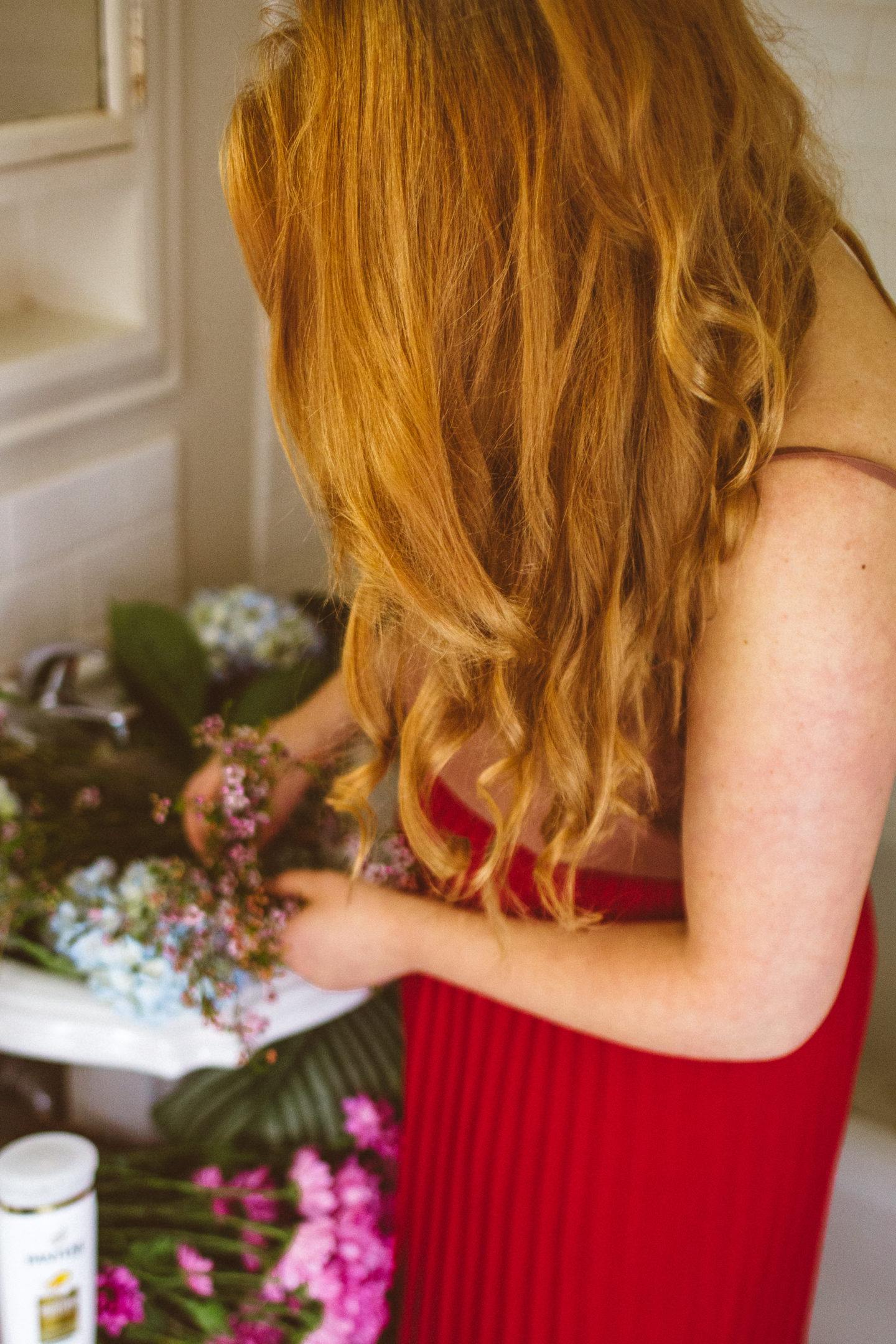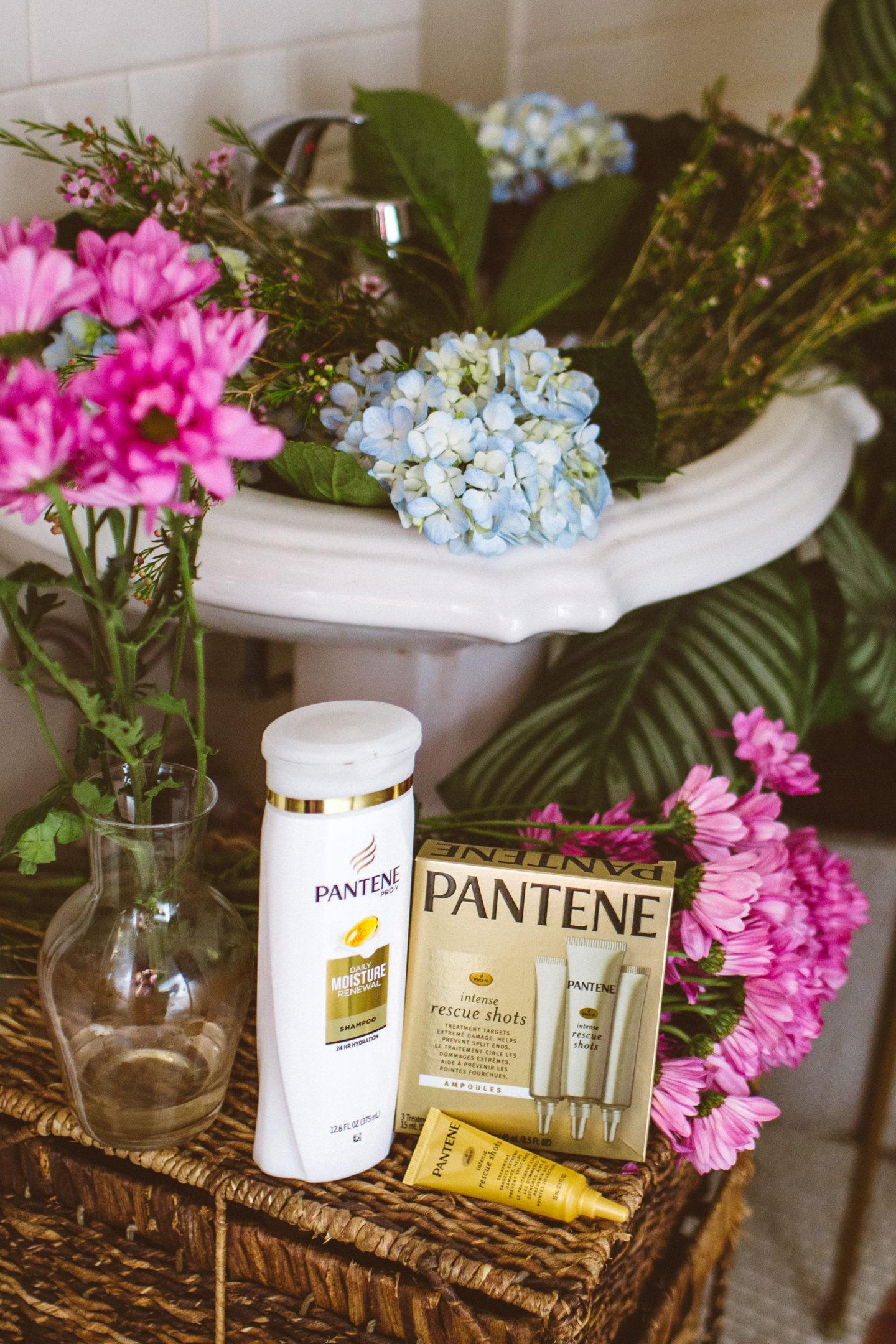 Each tube of the Pantene Pro-V Instant Rescue Shots are made with Pro-Vitamin B5 which is a vitamin that supports damaged hair. They also have strengthening lipids, which work to help repair brittle hair and keep it strong against future heat and frizz (so you don't have to feel guilty for using styling tools because you deserve pretty curls, boo!)
Unlike some other hair masks and serums I have tried out recently, the Pantene Pro- V Intense Rescue Shots doesn't weigh hair down or make it oily. (I once tried an argan oil based mask that, despite washing out in the shower TWICE, made my hair so sticky and greasy for days. No thank you!) Just because you have dry hair, doesn't mean you have to use a product that smothers it with oils just to repair damaged hair.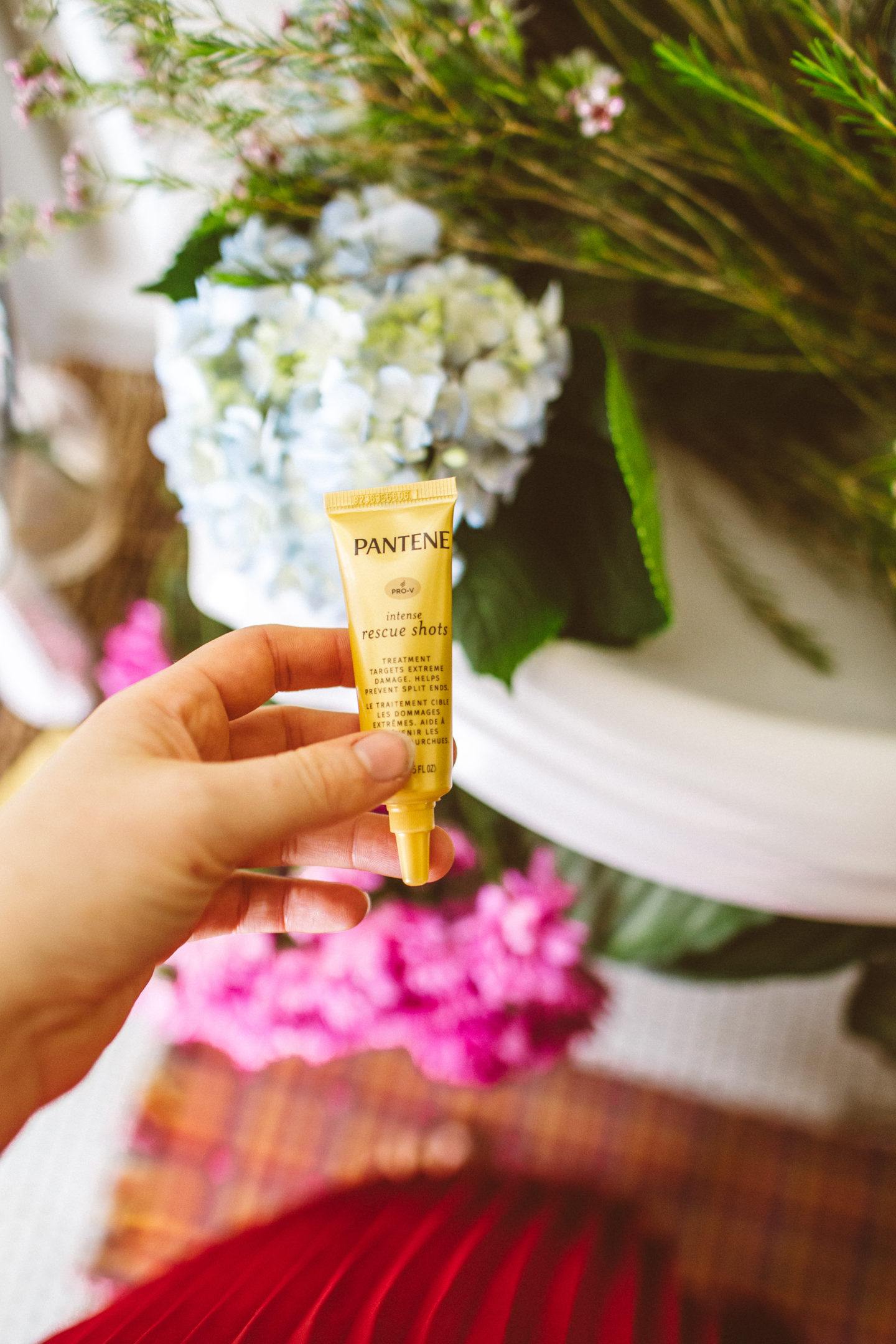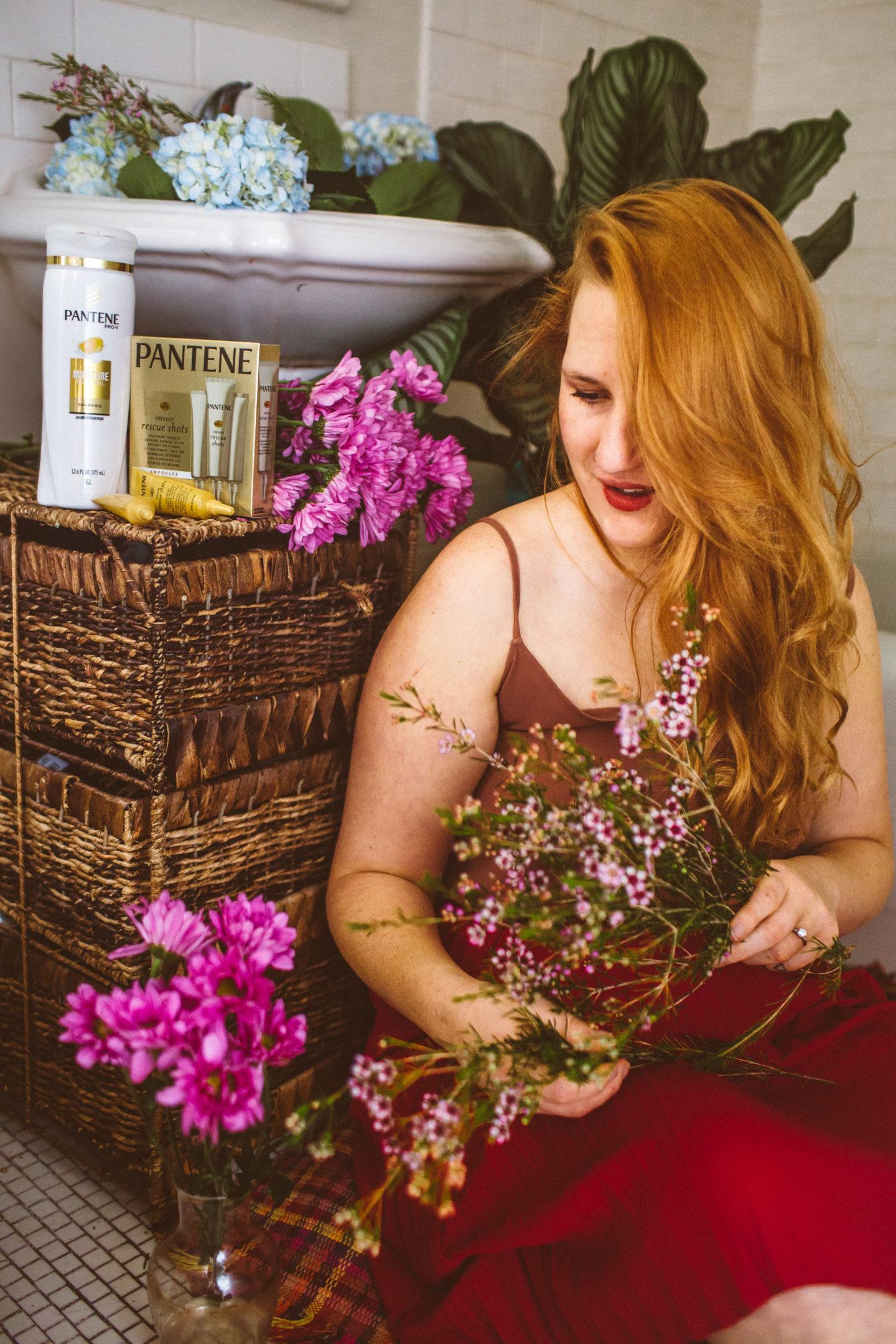 ---
How To Treat Damaged Hair With Pantene Pro-V Intense Rescue Shots
---
1. You can find them online and in stores at Walgreens. A pack of three comes in at about $5, so they're very affordable!! (This is Pantene's first at-home hair treatment imported from Brazil, and those gals know good hair!) Shop online here.
2. There are lots of different Pantene shampoo types, so make sure you pick up the right one for your hair along with your Intense Rescue Shots! My hair is long, wavy, prone to frizz, so I use the Pantene Daily Moisture Renewal Shampoo. You only need these two products for this in-home treatment!
3. While in the shower, get your hair wet and wash it with the Pantene shampoo of your choice. Then, use an entire tube of the Pantene Pro-V Intense Rescue Shots and cover your hair from root, all of the hair shaft and down to the tips. These shots are designed for single use, so don't feel like you need to conserve it!)
4. Apply for 30 seconds and rinse for 30 seconds with water. I have long hair, so I always comb my hair out in the shower during this stage to help prevent tangles. Make sure not to over rinse in this stage!!
5. And that's it! You don't have to follow up with a Pantene conditioner, as these Intense Rescue Shots are powerful damaged hair treatments! I usually let my hair dry naturally to avoid more hair damage from heat.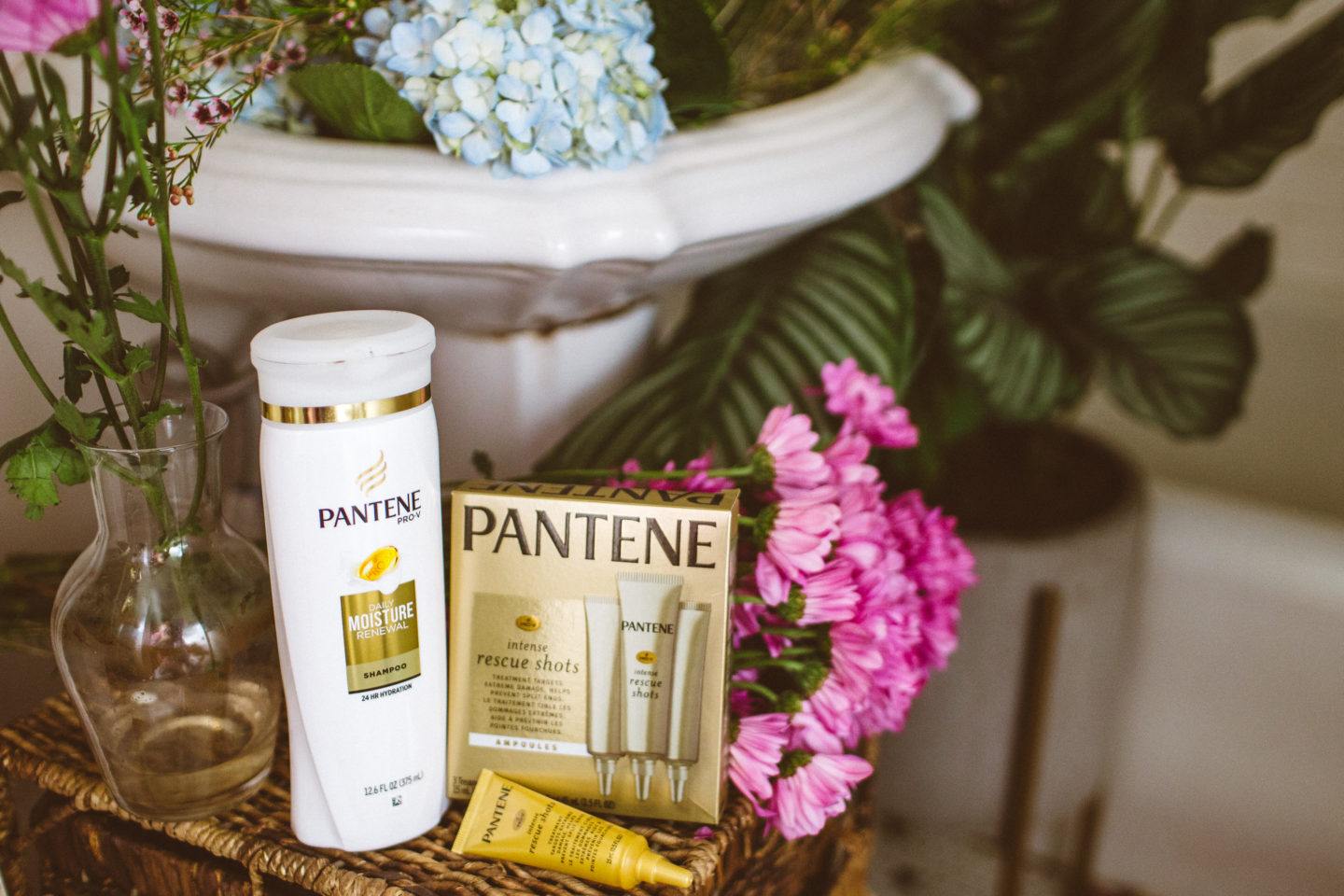 ---
How To Repair Chemically Damaged Hair At Home
---
I dye my hair once a month at home from a box. I know some people have really bad experiences with box dyes, especially if you try to bleach it! (Sidebar, I don't recommend trying to bleach your hair at home. Go to a salon!) I thankfully come out with just the standard hair damage from dye, like dead hair ends, frizz, etc, because my hair dye color is kinda close to my natural blonde color. Well, enough so it doesn't do a crazy amount of damaged hair, but it does take a toll!
Pantene Pro-V Intense Rescue Shots are colored-hair friendly, perfect for those who are figuring out how to repair damaged bleached hair from dyeing!
I have met a fair amount of women who have dyed their hair hard colors (like from black to light pink for blonde hair to silver, etc) Between keeping up with hair growth and color, hair care is so hard they usually end up dropping a lot of money at a salon to dye their hair or get special treatments to keep it healthy, shiny and happy. Obviously, you can repair severely chemically damaged hair by going into a salon and having a professional pick out a repair treatment for you. Or, you can save a LOT of money and time by using the Pantene Pro-V Intense Rescue Shots! Save that money for happy hour, ya'll!
I'm also really excited to share a promotion Walgreens is running on February 24th. When you buy one product, you receive 50% off another item plus get $5.00 off 3 brand saver coupons OR get 2,000 Balance Rewards Points. You can purchase the Pantene Pro-V Intense Rescue Shots here!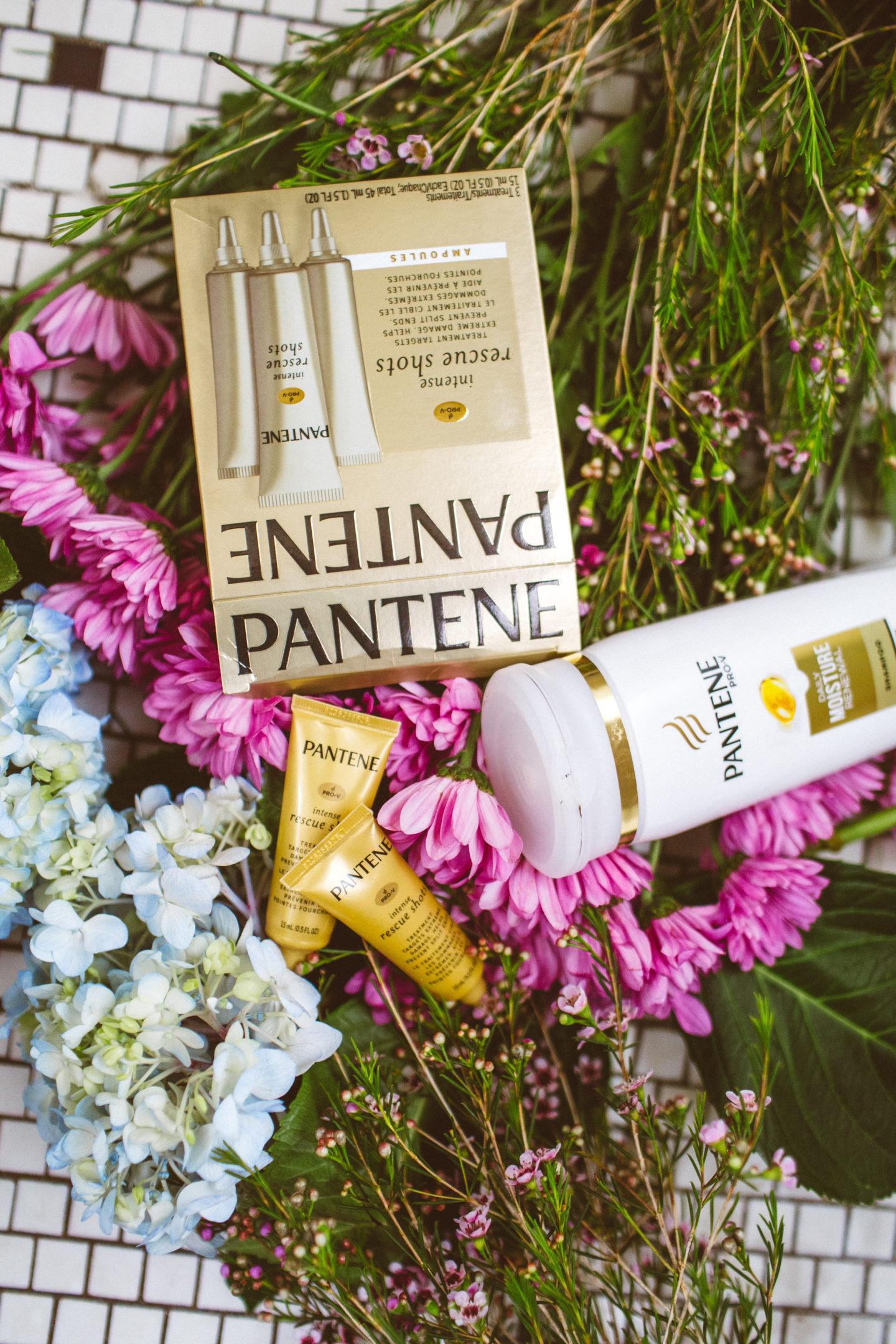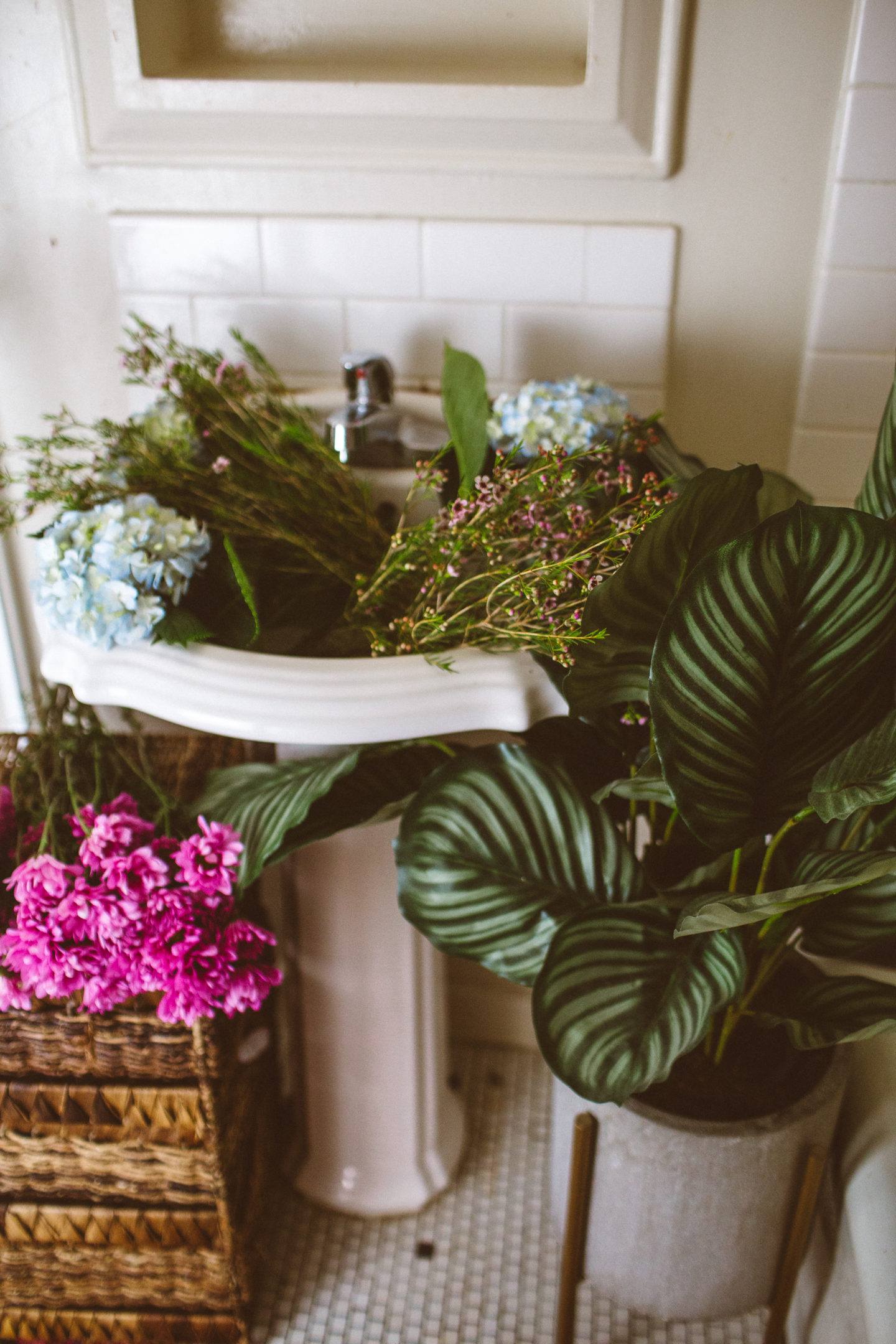 After using just once, I felt like my hair was less frizzy. I've been using them once a week for the past couple of weeks and already see a big difference in my hair – I swear some of my split ends have repaired themselves! If you're looking at how to fix damaged hair really fast and without going to an expensive salon, this hack is for you!! No wonder the Intense Rescue Shots are currently the #1 selling new treatment item across the hair category!
I've been trying hard for ages to figure out how to repair damaged hair fast at home. I've done all sorts of damaged hair masks – from serums to pricey overnight masks to homemade ones with coconut oil or olive oil. Robin has given me his fair share of "wtf" face due to all the wacky beauty things I have tried over the years! That's why I'm happy to discover this new hair treatment for damaged hair. Hair repair has never been easier, ya'll! And it doesn't involve wrapping my hair in an egg/coconut oil mixture and having my husband ask me if I'm baking cookies in the shower…
This is a sponsored conversation written by me on behalf of Pantene. The opinions and text are all mine.
<