This post is sponsored by TRESemmé, a product of Unilever, as a part of an Influencer Activation for Influence Central.
A lot of you comment on Instagram about my curls, and how my hair is always sporting them! So, I think it's time to share a hair tutorial with you. This look is perfect for date night or anytime you want to add a little glam to your look.
I know most of you are pulling out your curling irons, but hold off. The secret to bouncy curls and how I wear my hair starts in the shower. As most of you probably know, the shampoo and conditioners you use have a huge effect on the outcome of your hair. Since I have long, thick and (usually) drier hair, I always keep various sorts of volumizing moisturizing and wave-inducing products in my bathroom. Of late, my favorite way to wash my hair is a process that's actually still very new to me: reverse washing.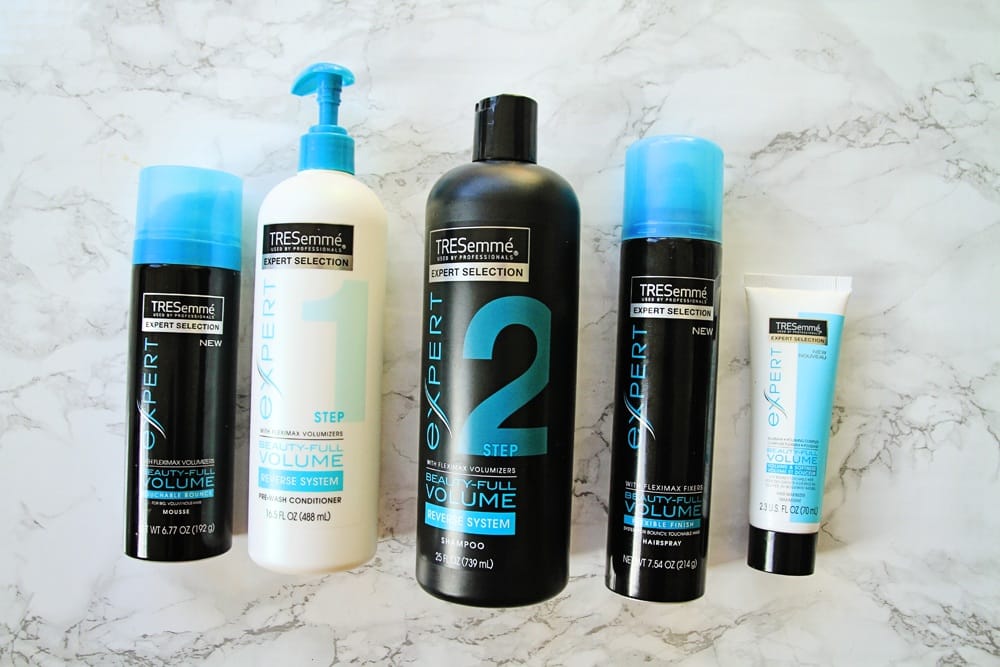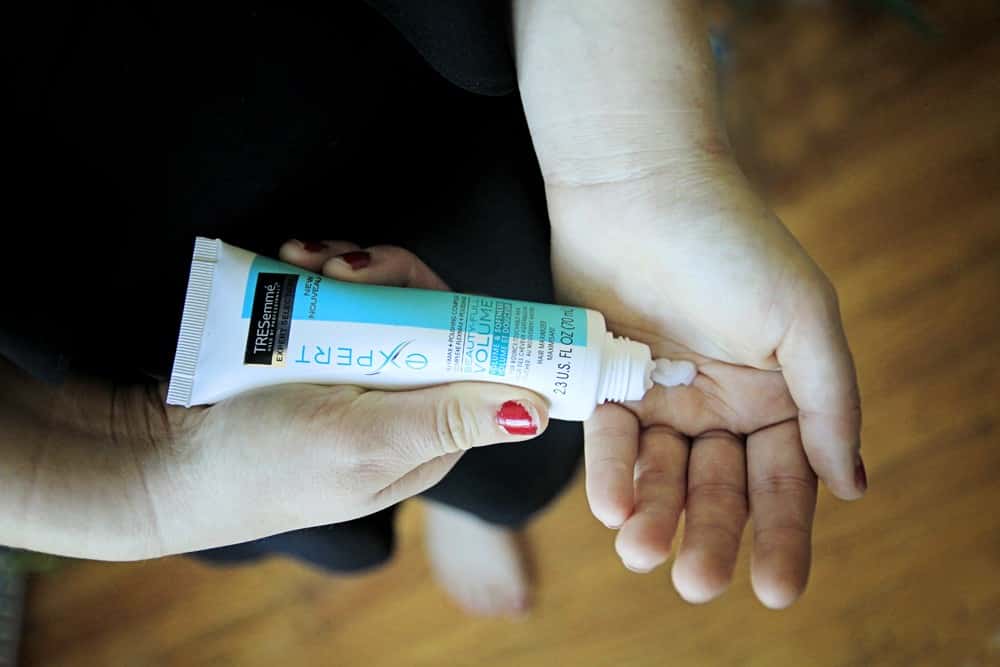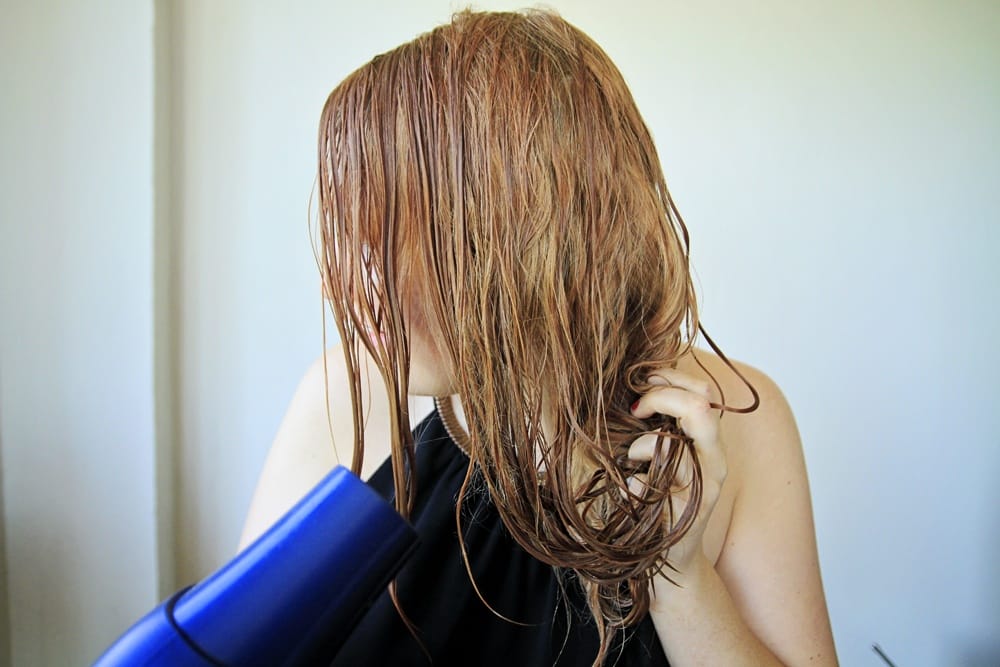 Thanks to the TRESemmé Beauty-Full Volume Collection, I've been introduced to a totally new way to wash hair. I'm not going to lie, I was a bit skeptical when I learned that this collection is all about conditioning first, and then shampooing.
This specially formulated system was created to work in reverse!
My hair is so long that I rely on a good conditioner to not only moisturize my hair, but keep it manageable to comb out.That being said, I was so pleasantly surprised by the results of reverse shampooing, I just have to share it with you! Here's how to reverse shampoo and start your Curls & Glam hairstyle
Start with the TRESemmé Beauty-Full Volume Pre-wash Conditioner. Even though you're using it first, the Fiber Polishing technology keeps your hair polished and moisturized (and it's safe for color treated hair!) Since I have long hair, I always use a wide-tooth comb in the shower to get all the knots out. I usually do this at the end, but combed it out during this step.
Wash with TRESemmé Beauty-Full Volume Shampoo. What I noticed right away as I was rinsing was how light my hair felt. This shampoo is a beast at keeping your hair light and bouncy.
Afterward, comb your hair our fully and squeeze a bit of the TRESemmé Beauty-Full Volume Hair Maximizer in your palm, working it into the lengths of your hair. (Avoid applying close to the scalp!) Blow dry to help it set. This magic stuff helps frizz stay away and keep your hair touchable.
For extra hold, don't totally blow dry your hair. When your hair is still a bit damp, pump some TRESemmé Beauty-Full Volume Touchable Bounce Mousse into your hand and work it into your hair for root lift and an even more touchable bounce. When I'm not doing a full-out hairstyle like today, I like to work this into my hair and let it air dry for a textured, everyday look.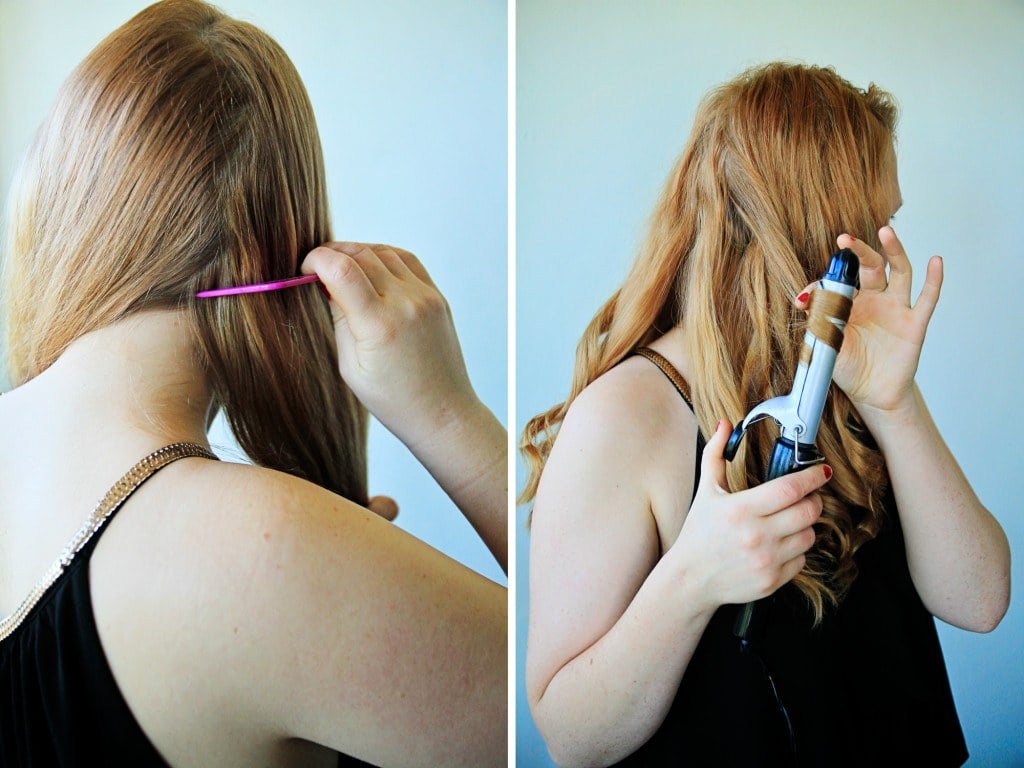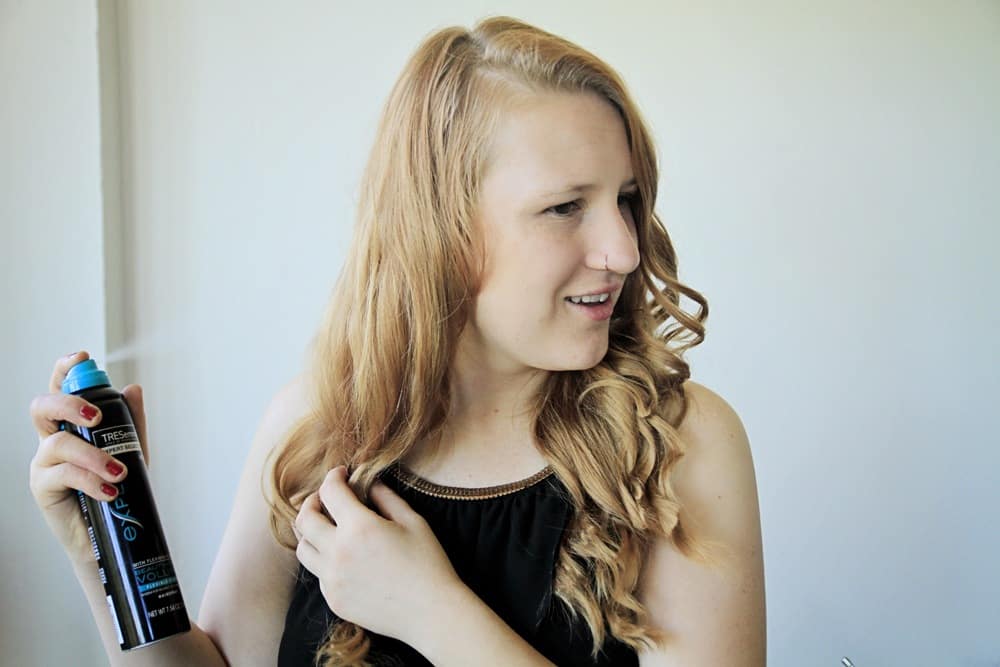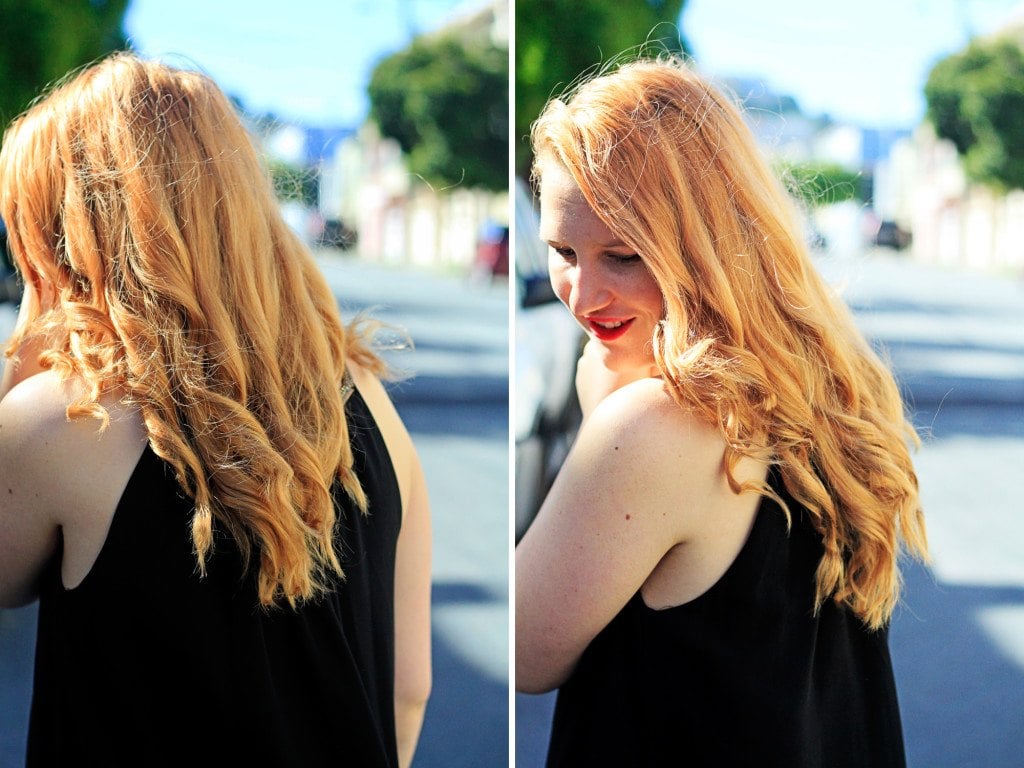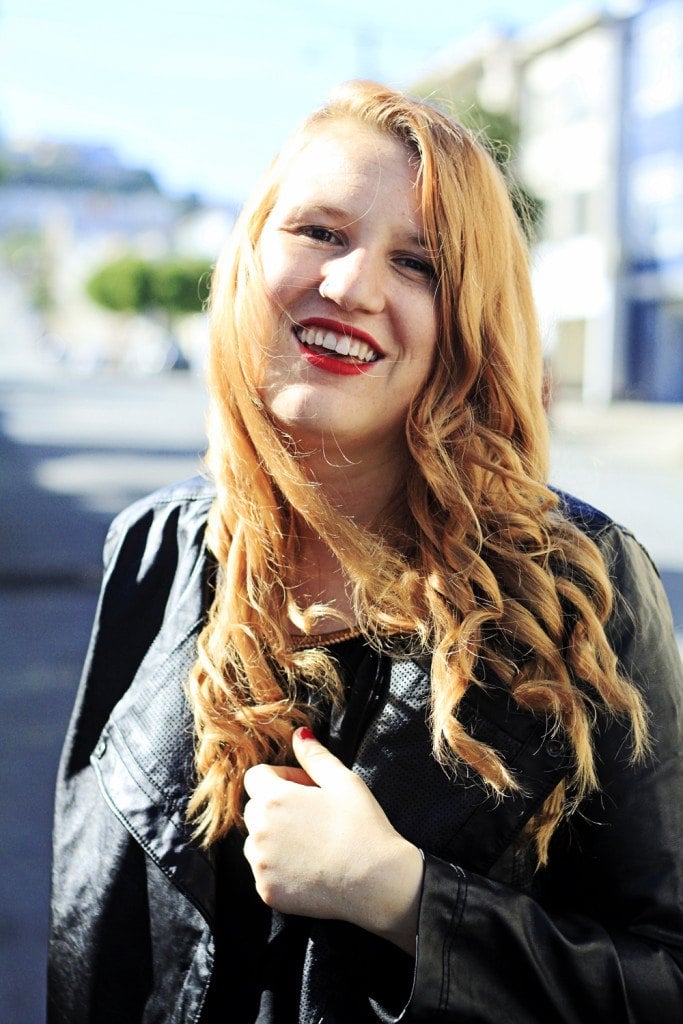 Now it's time to start creating your curls! I have a one-inch curler that's my best friend, though use which ever curler is your favorite!
Brush your hair out fully to make sure all knots are out and part like you normally do. I enjoy a side part for extra volume.
Part your hair on the nape of your neck so there's an even amount on each side.
Start curling at the back and work your way up to the front using 1-inch strands. The key is tightly holding for 30-45 seconds and releasing the curl all at once to create that perfect spiral. Make sure to curl in the same direction for your whole head.
When you've finished curling, very gently run your fingers through your hair. This helps work out any knots that may have formed while curling and keep the volume you worked to create in tact.
Lastly, flip your hair upside down and finishing with TRESemmé Beauty-Full Volume Flexible Finish Hairspray. This is one of my favorite hairsprays because it's light, but holds a style really, really well! Some hairsprays "lock" a style too much and turns your hair crunchy, but this one keeps your hair's natural movements, which leads to a perfect finish to your Curls & Glam hairstyle.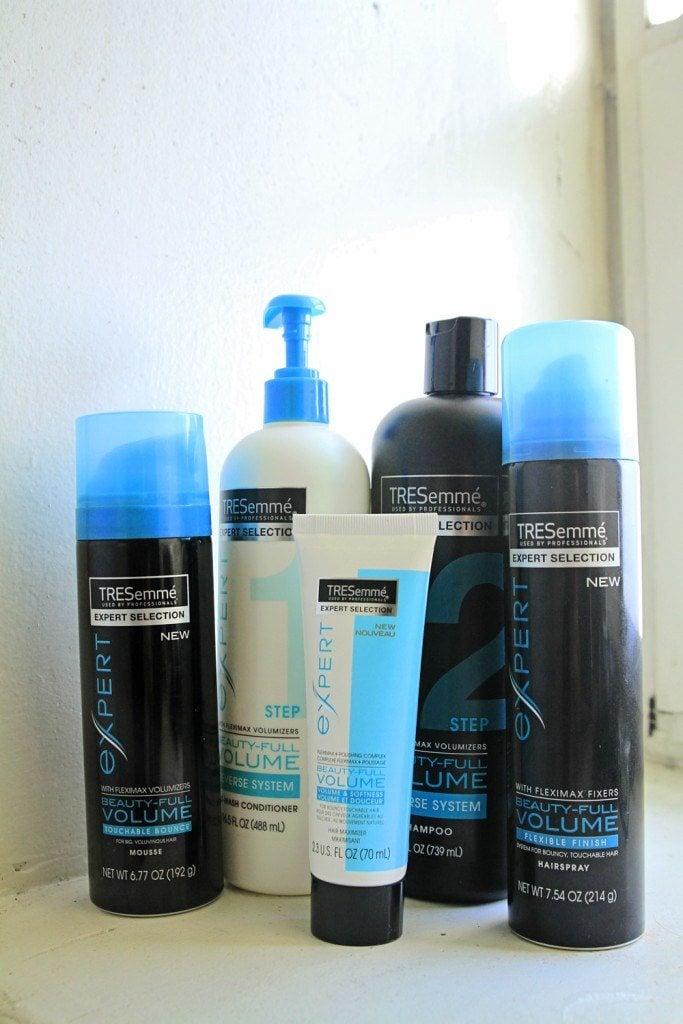 And that's how you get a perfect glam hairstyle with reverse shampooing! Learn more: