As I grow older, I'm always looking for ways to mature my wardrobe. I loved my era of emo scene and boho hippie while younger, but I'm reaching the age where I want to dress to match the age and also my age. It's a constant struggle to balance merging trends with timeless class.

So, today I'm sharing a few lessons I've learned along the way and ways to slowly work on maturing your wardrobe.

Quality pieces are your friend. You don't have to shell out for a bunch of Club Monaco sweaters all at once, but make sure to add a few here and there. Look for timeless styles and well-made pieces that can last for years and years.

Figure-flattering clothes need to start working their way in. If your mom was like mine, she was constantly touting at your clothing choices from Forever21 because she thought it was always too small. I didn't like the idea of wearing a large when I was in Highschool, so I only bought mediums. If you want to have a mature wardrobe you have to come to peace with your body and wear clothes that flatter it. This also means trying new styles that may sound scary – like pencil skirts, such as the one I'm wearing – but will really look amazing on you if you just try.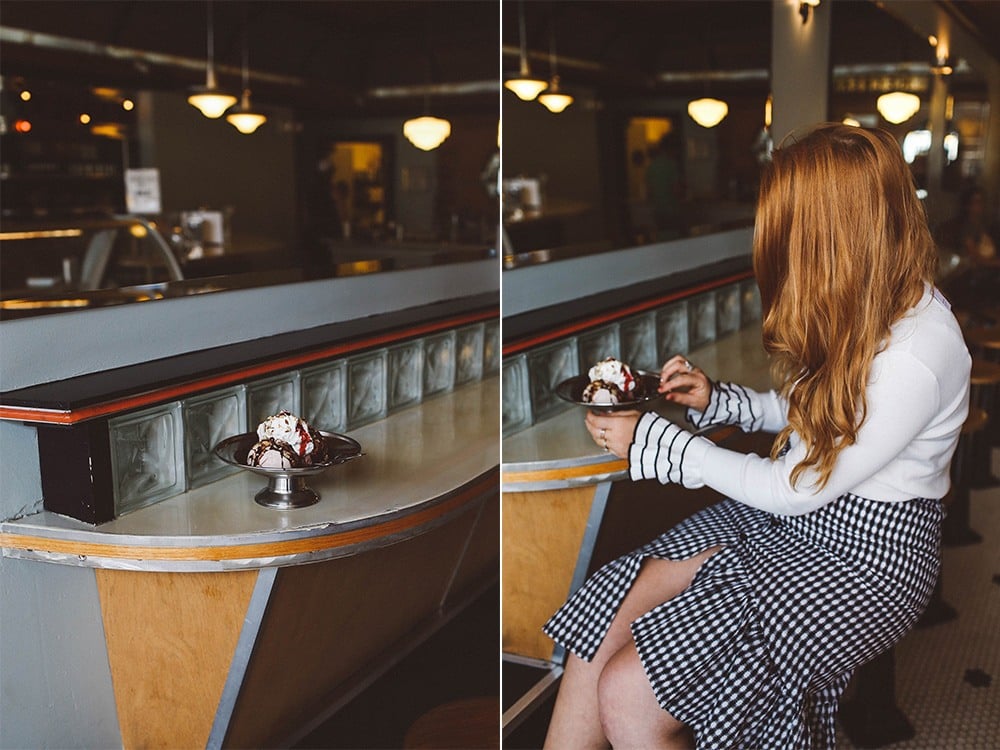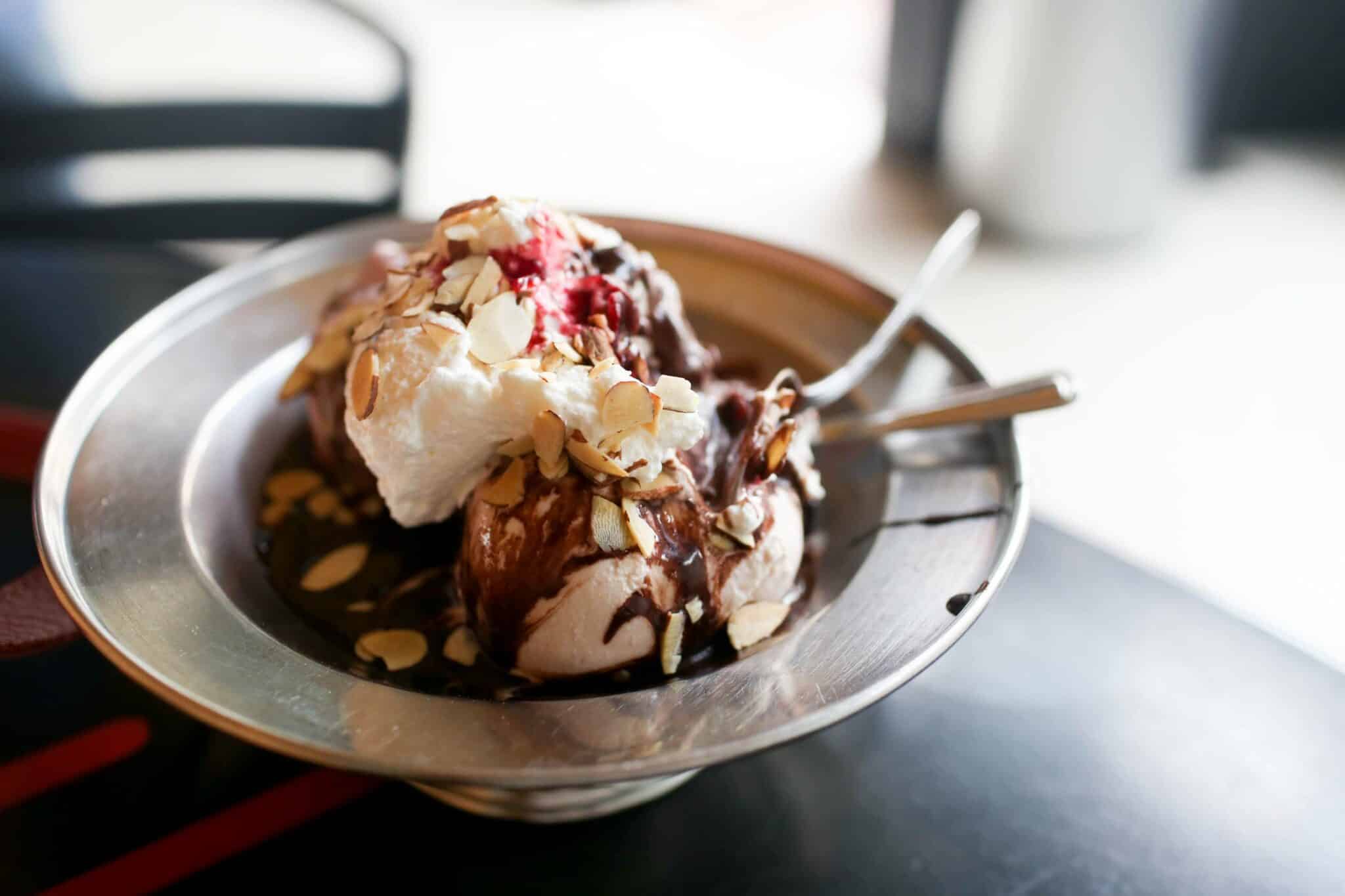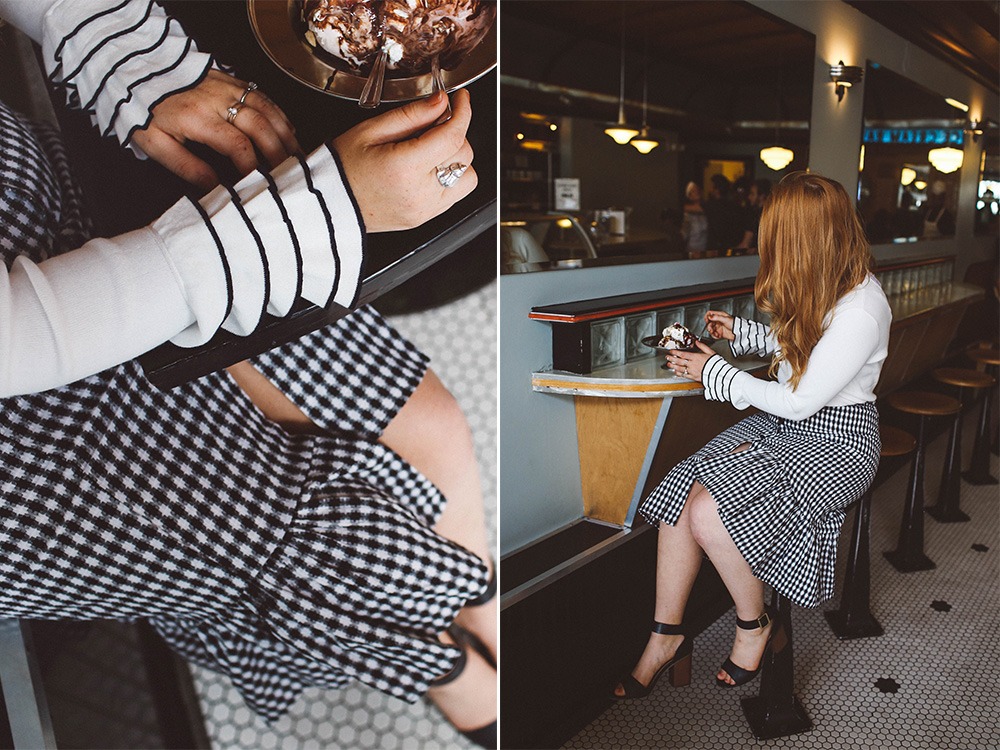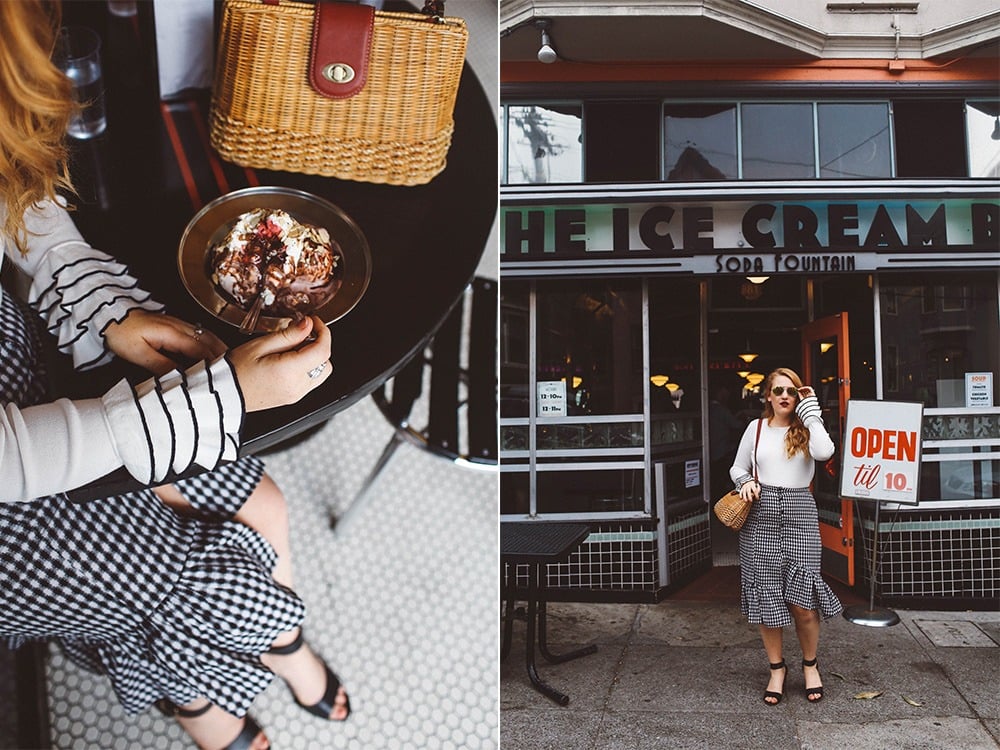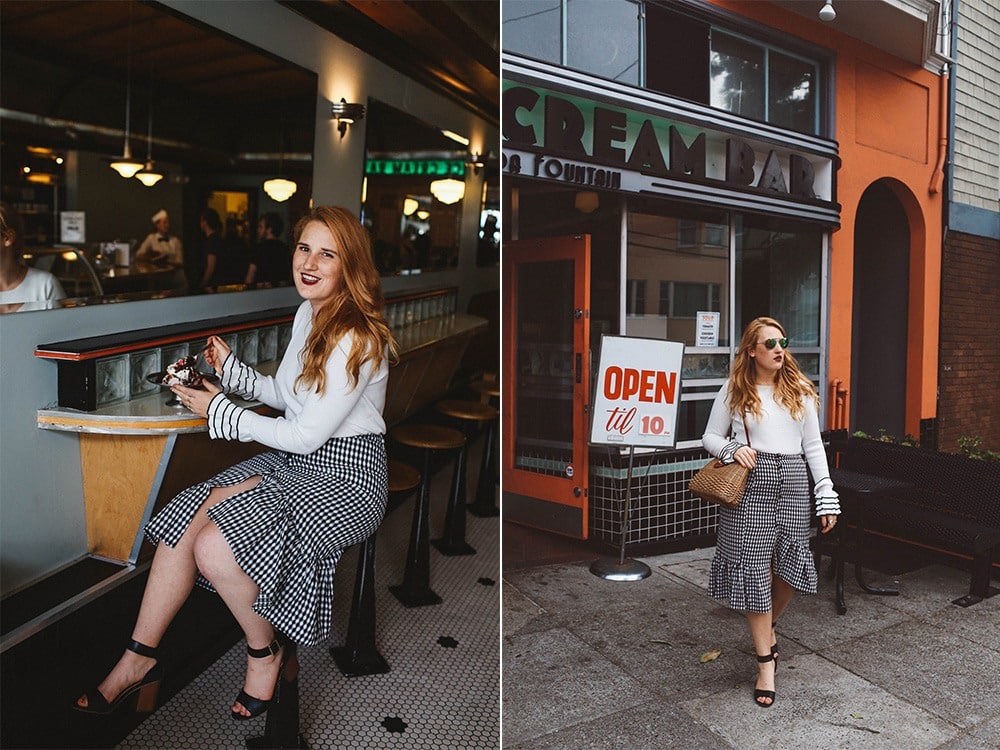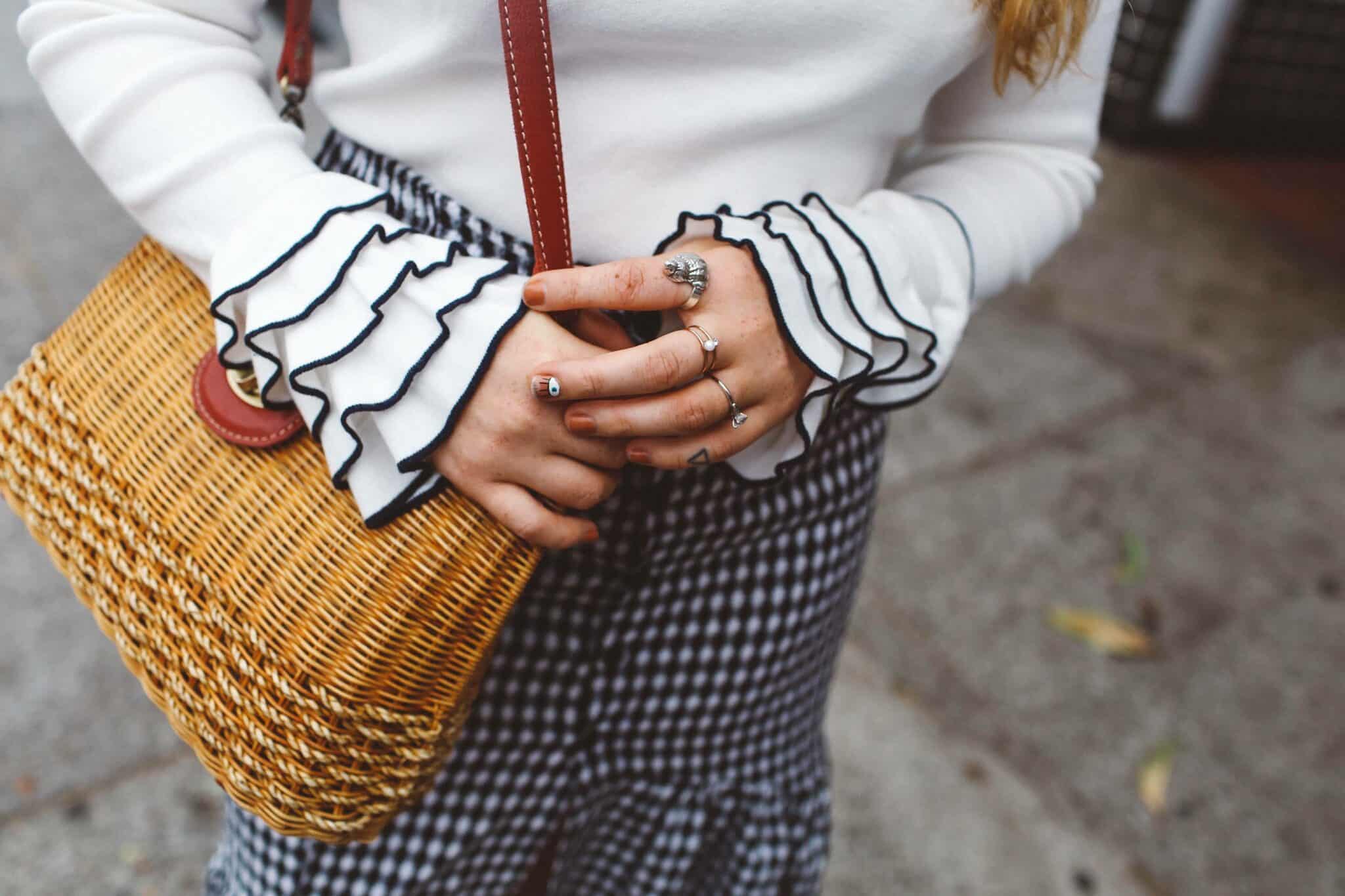 Heels are a must. There is something about wearing a pair of feels that makes me feel like I'm tackling the streets of NYC Carrie Bradshaw style. I also love how they make me look taller and usually dress up an outfit, thus, helping me look more mature.
It's in the details. Little details go a long way in making that "Je ne sais pas". Focus on quality, simple jewelry, a well-made bag, nice shoes, a perfect shade of lipstick, etc.
Walking with confidence is the last step to having a mature wardrobe. Loving the skin you are in and have confidence in yourself will always make you look radiant to others. Never doubt your curves, weight, body "flaws" or anything else.
I hope this helps you mature your wardrobe! Don't' expect to do it overnight – it's a long process that I myself am still going through!