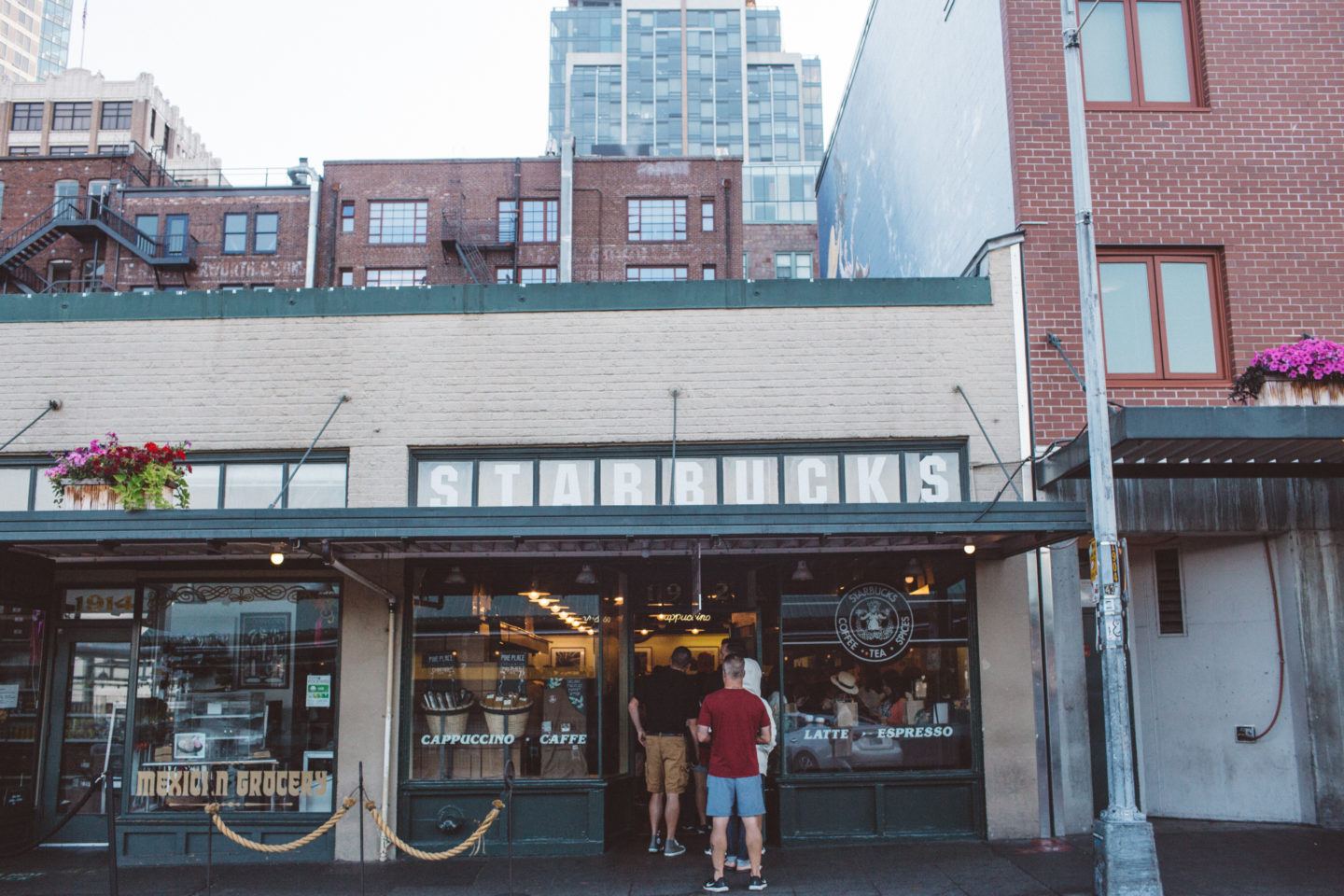 [social_warfare]
Have you ever wondered where it all started in the 1970's? What that very first Starbucks store in Seattle looked liked? As a Starbucks addict and Starbucks Rewards Visa Card holders, visiting the original store on our trip to Seattle was a must-stop! For all of you coffee lovers who can't make it up to Seattle, keep on reading to see what the inside of the original store looks like and some tips for visiting yourself
So, buckle your seats and take a step into the original Starbucks with me!
The outside is preserved due to the historic significance.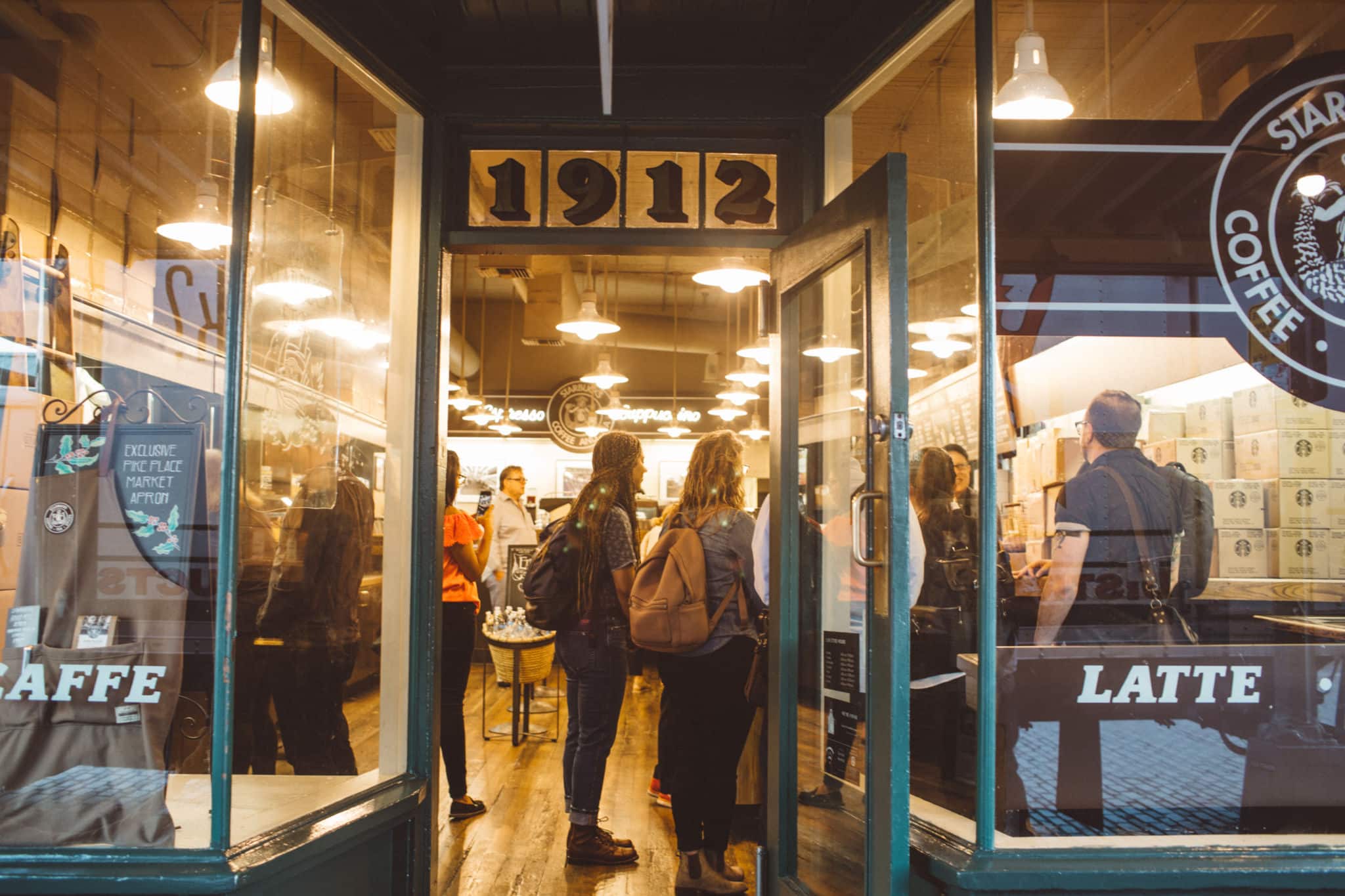 And the inside makes you feel like you time hoped into an old-timey coffee shop.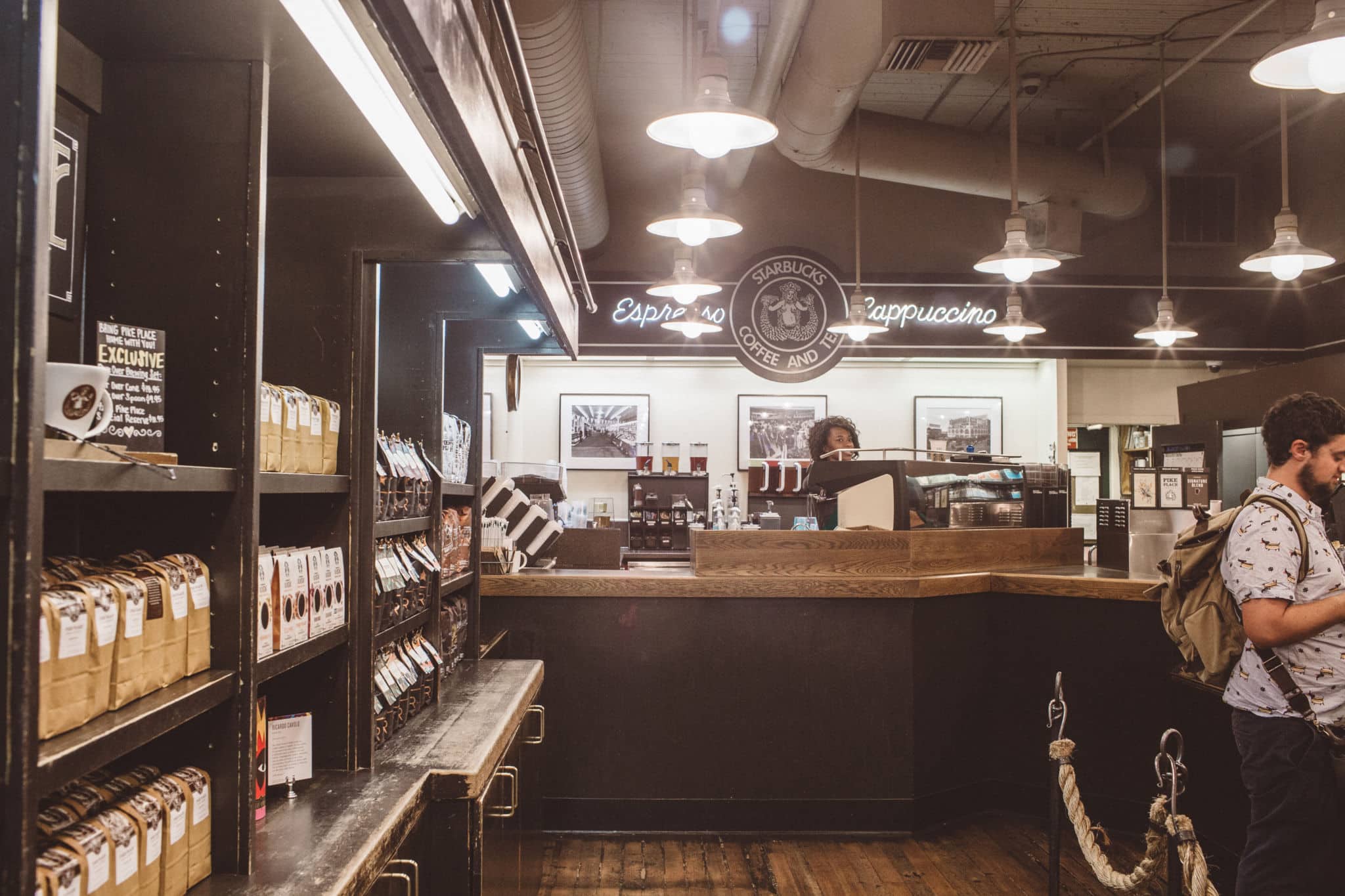 Take note of the original logo on the signs!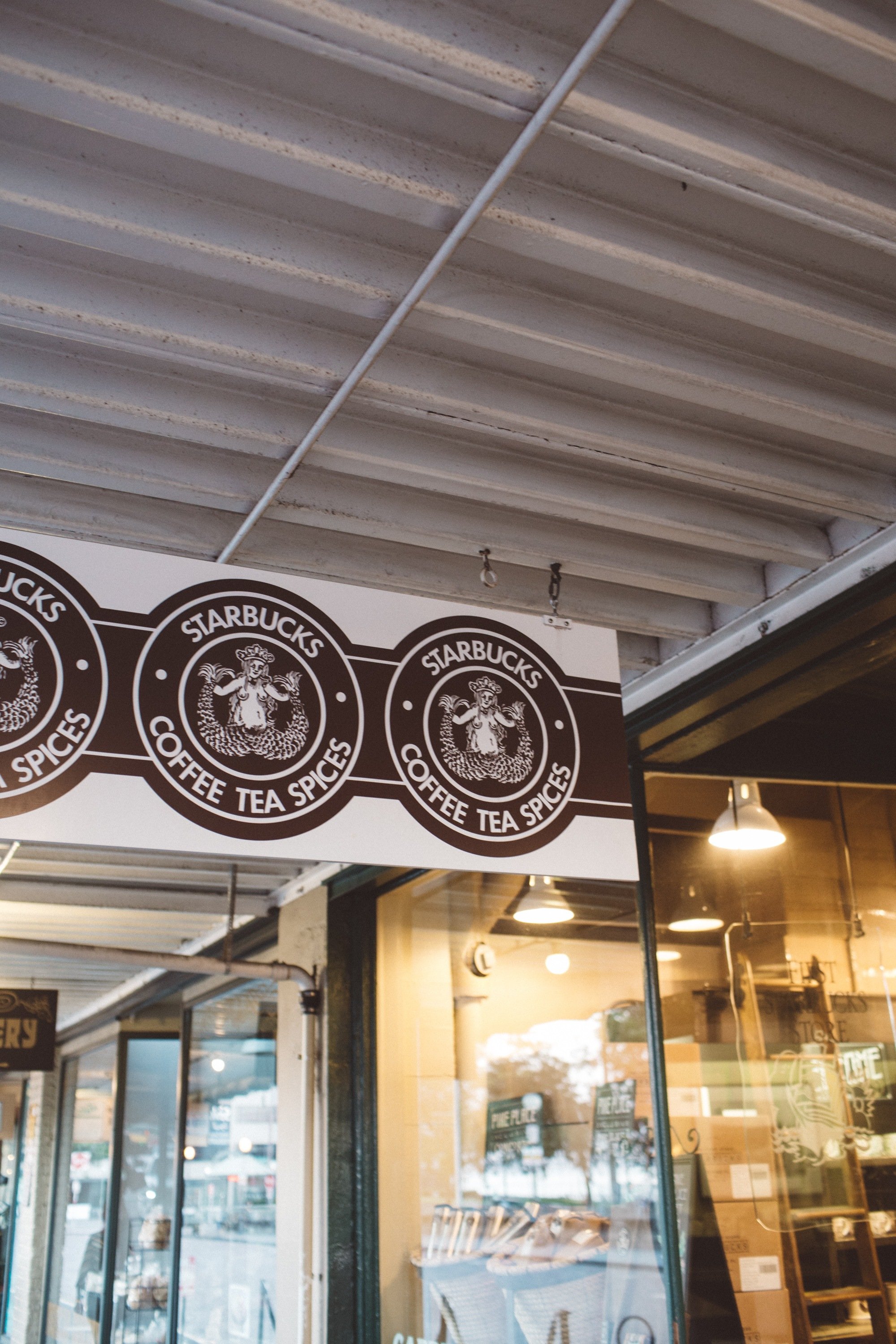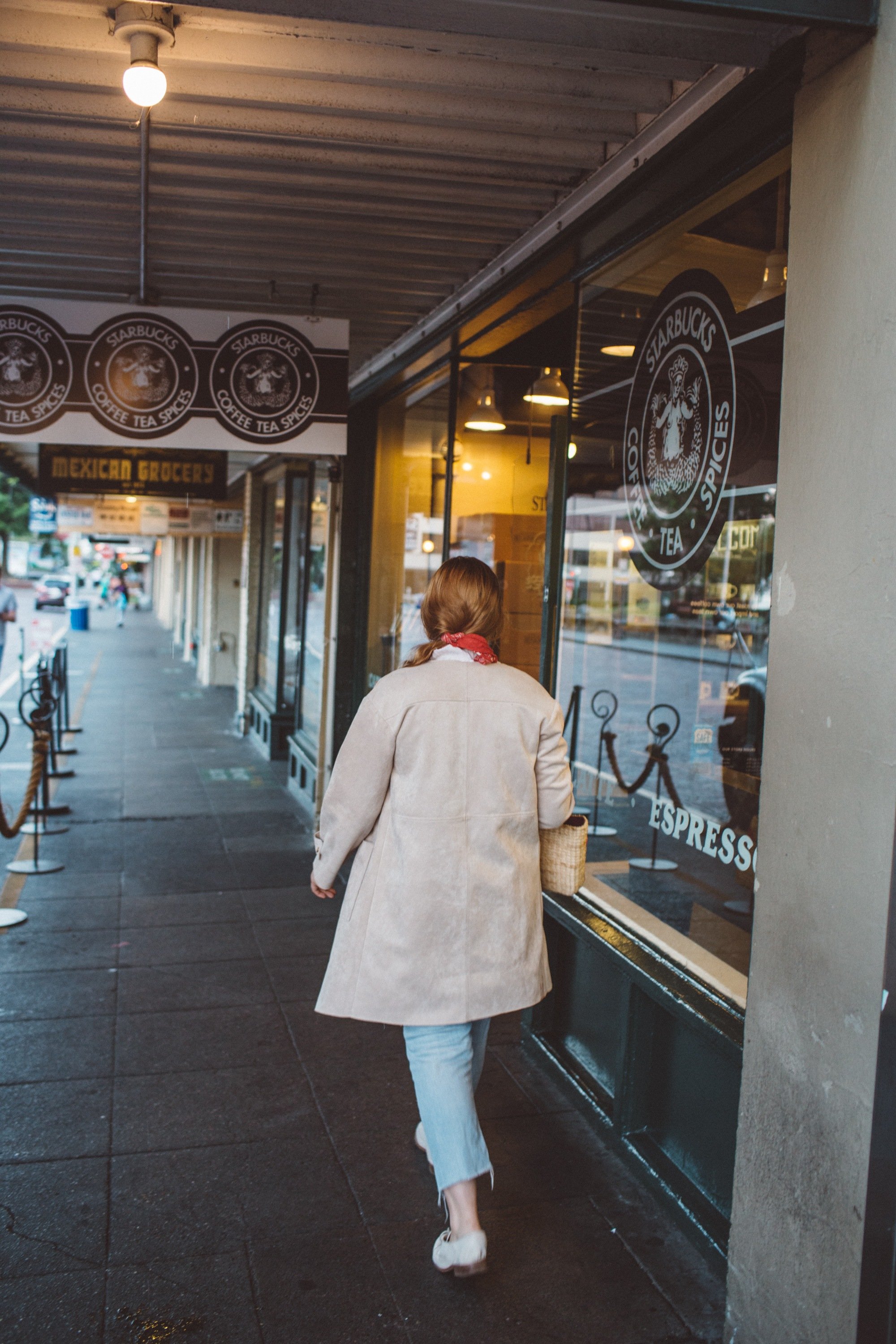 You can find special Pike Place mugs here to add to your Starbucks collection.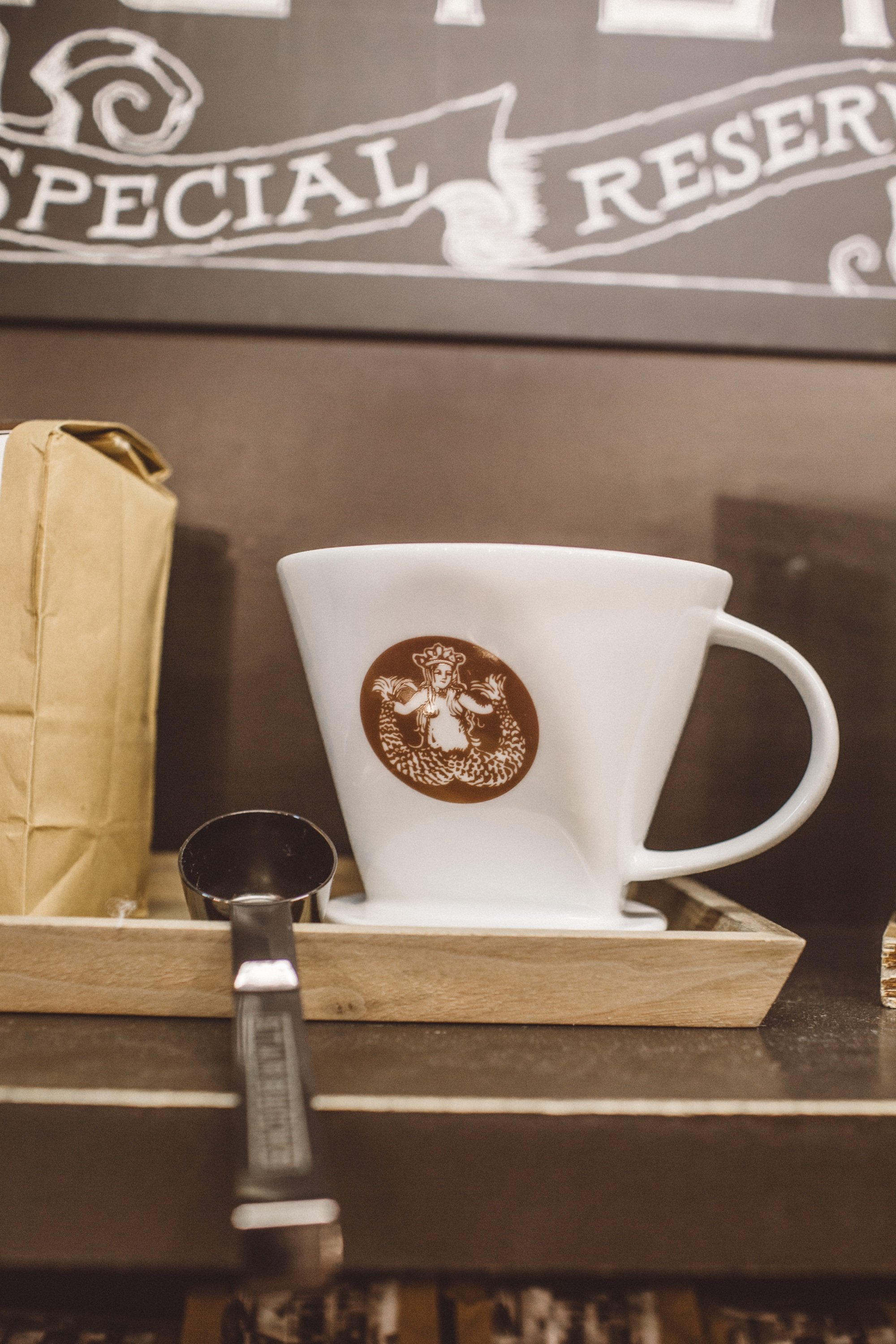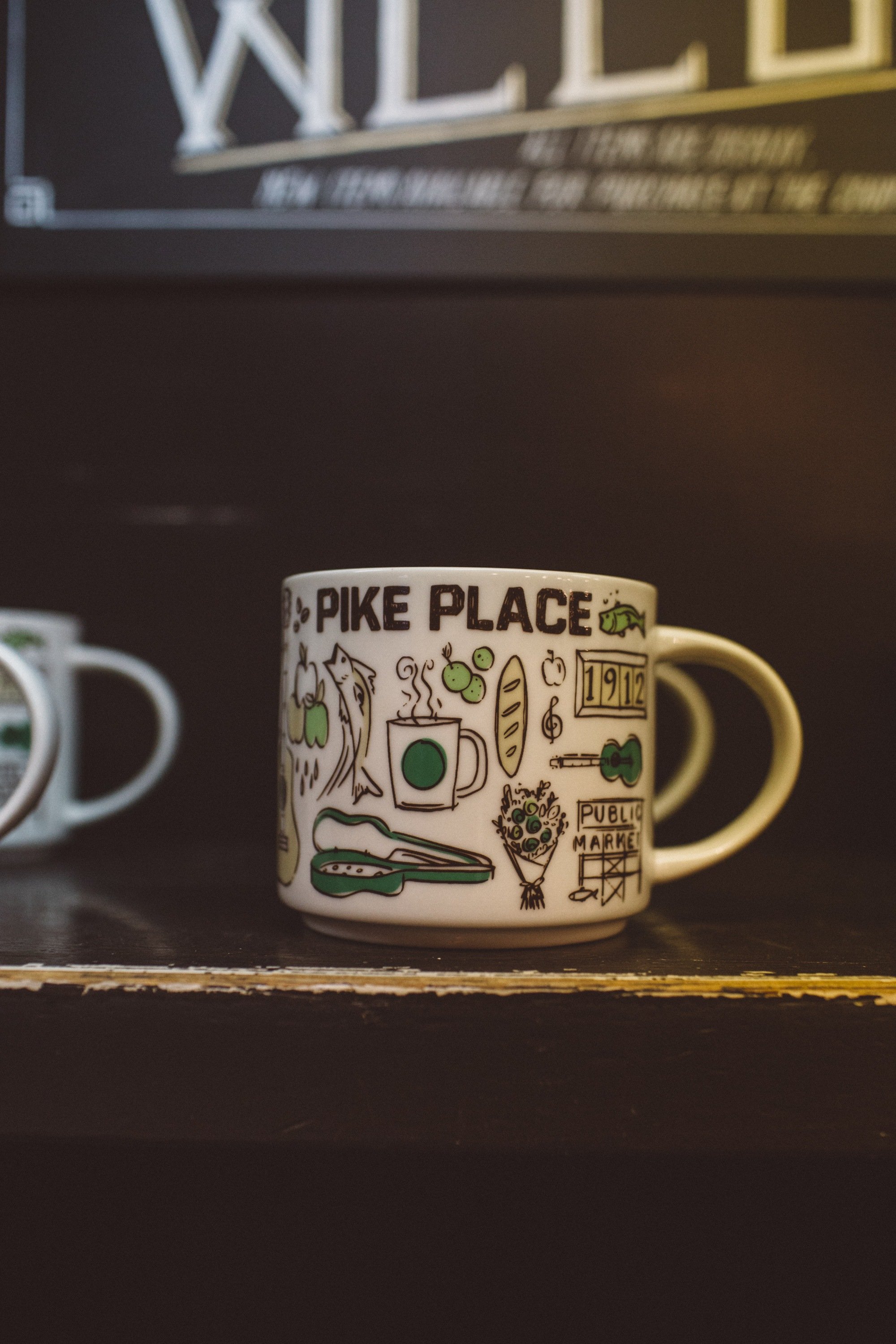 They display brass labels that were on the original coffee bins and samples of coffee beans that make Starbucks brews.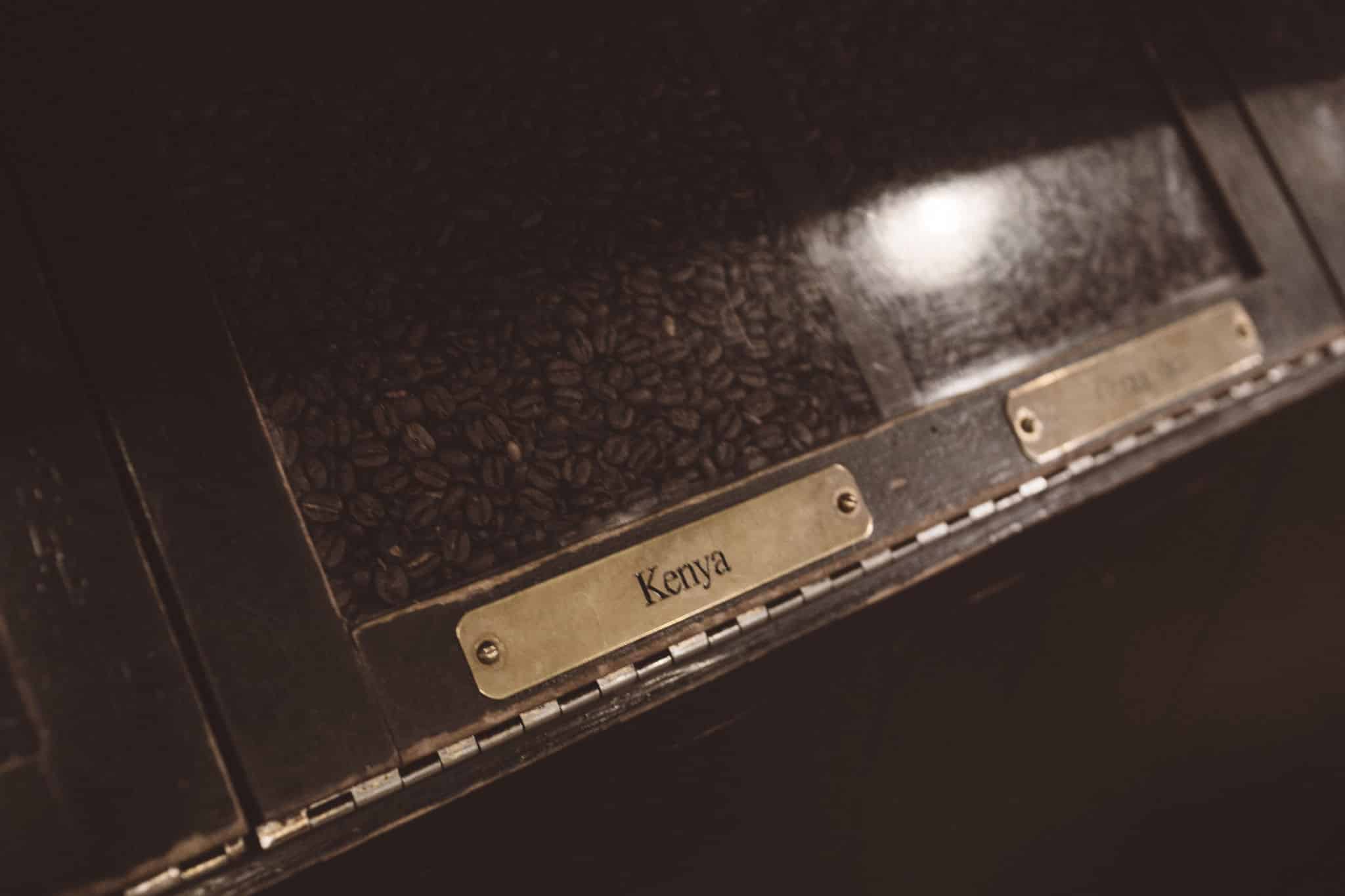 It's a small store but you can take as many photos as you want to.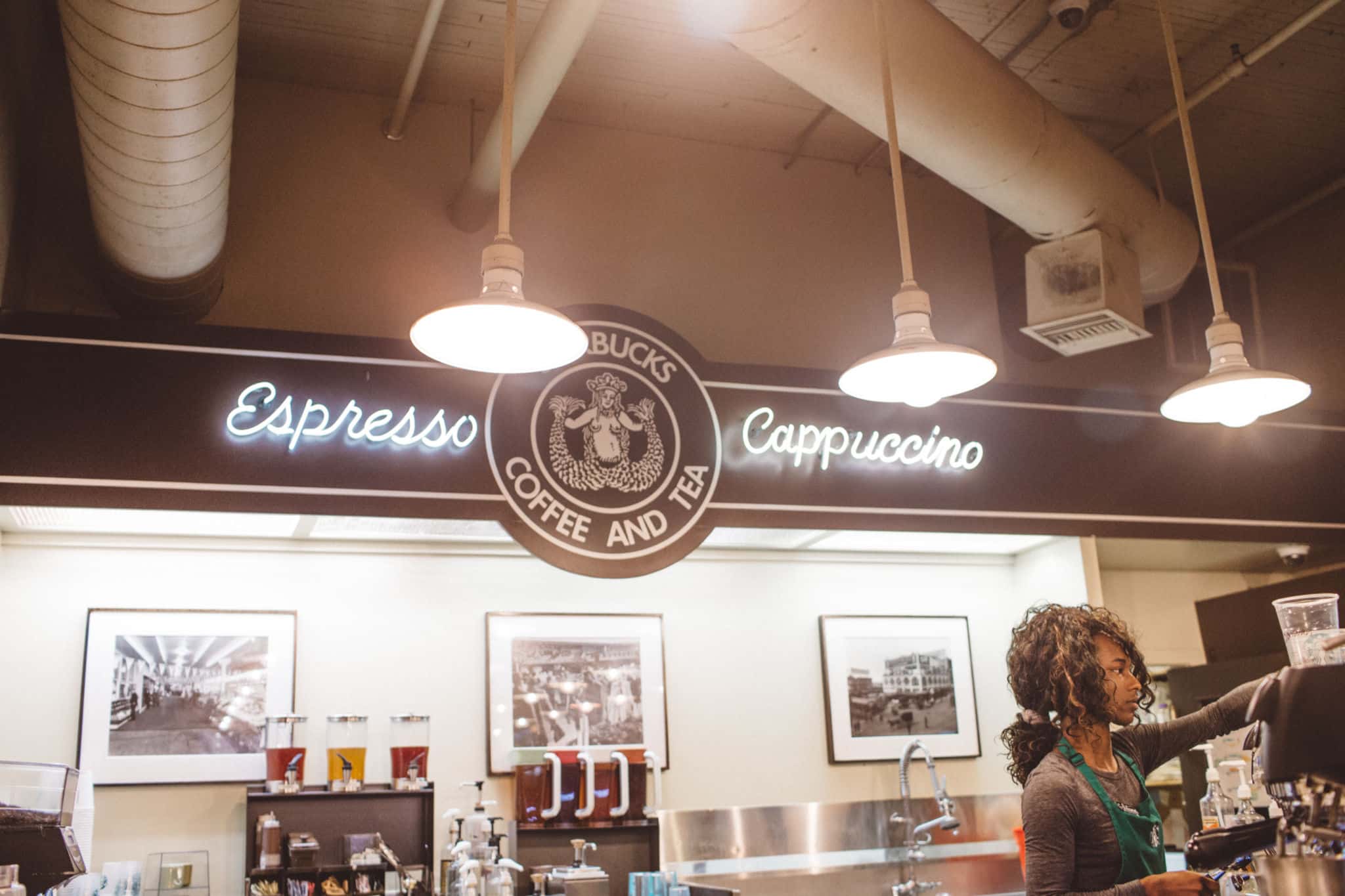 Seattle visitors love to stop by, so the line outside can get really long over the course of the day. Like. Really long.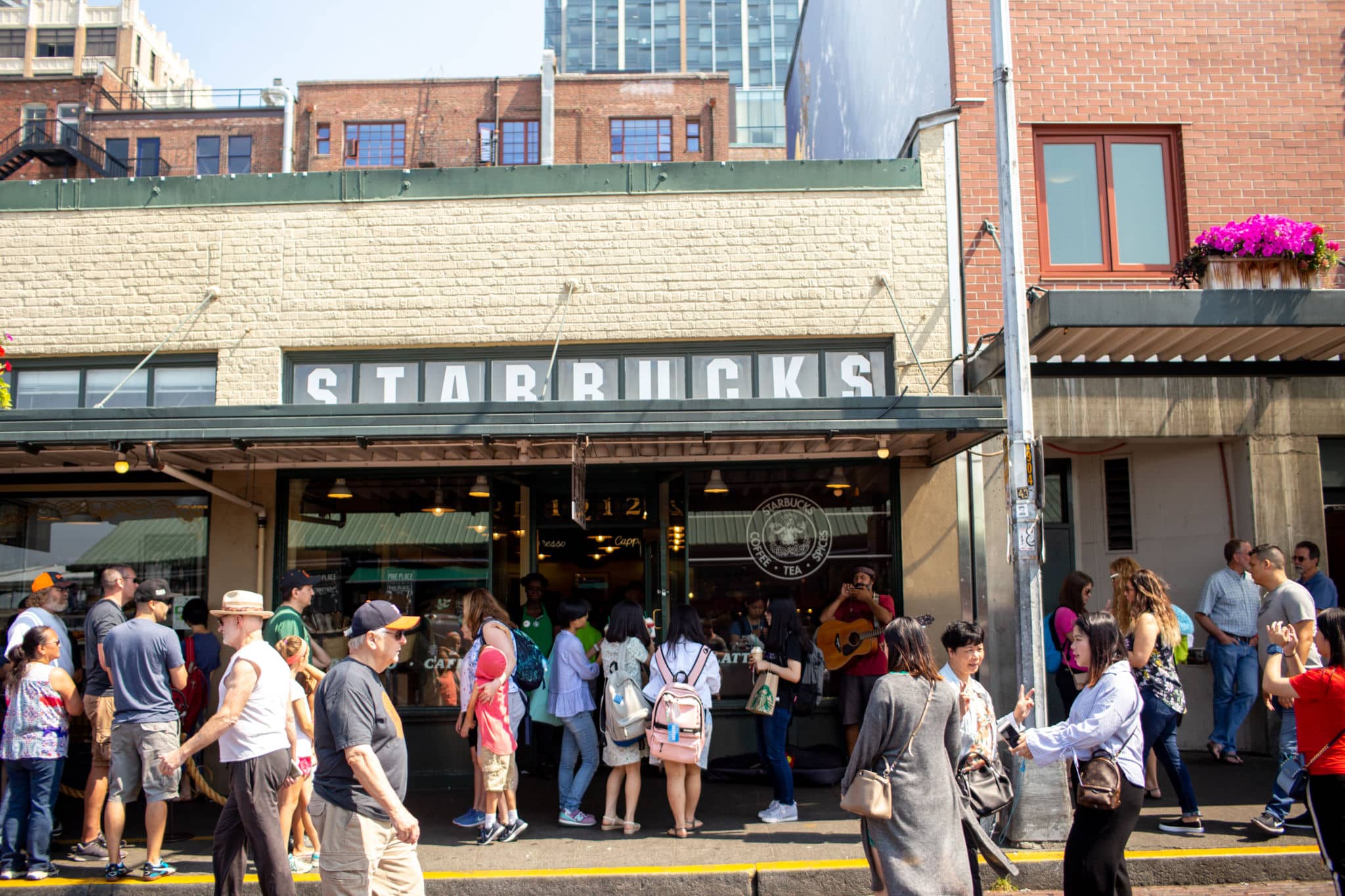 So, the best time to visit is early in the morning before 7:30am.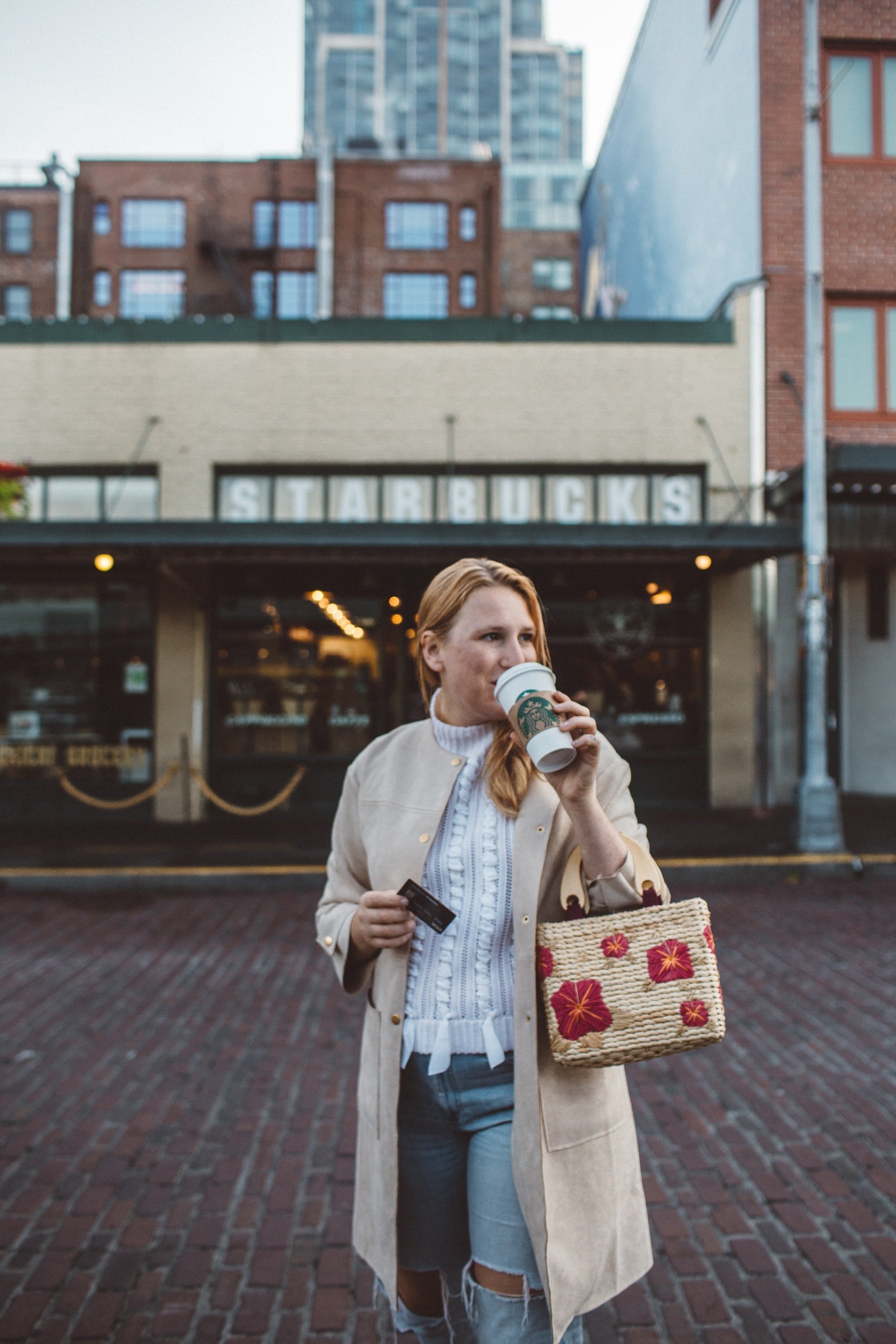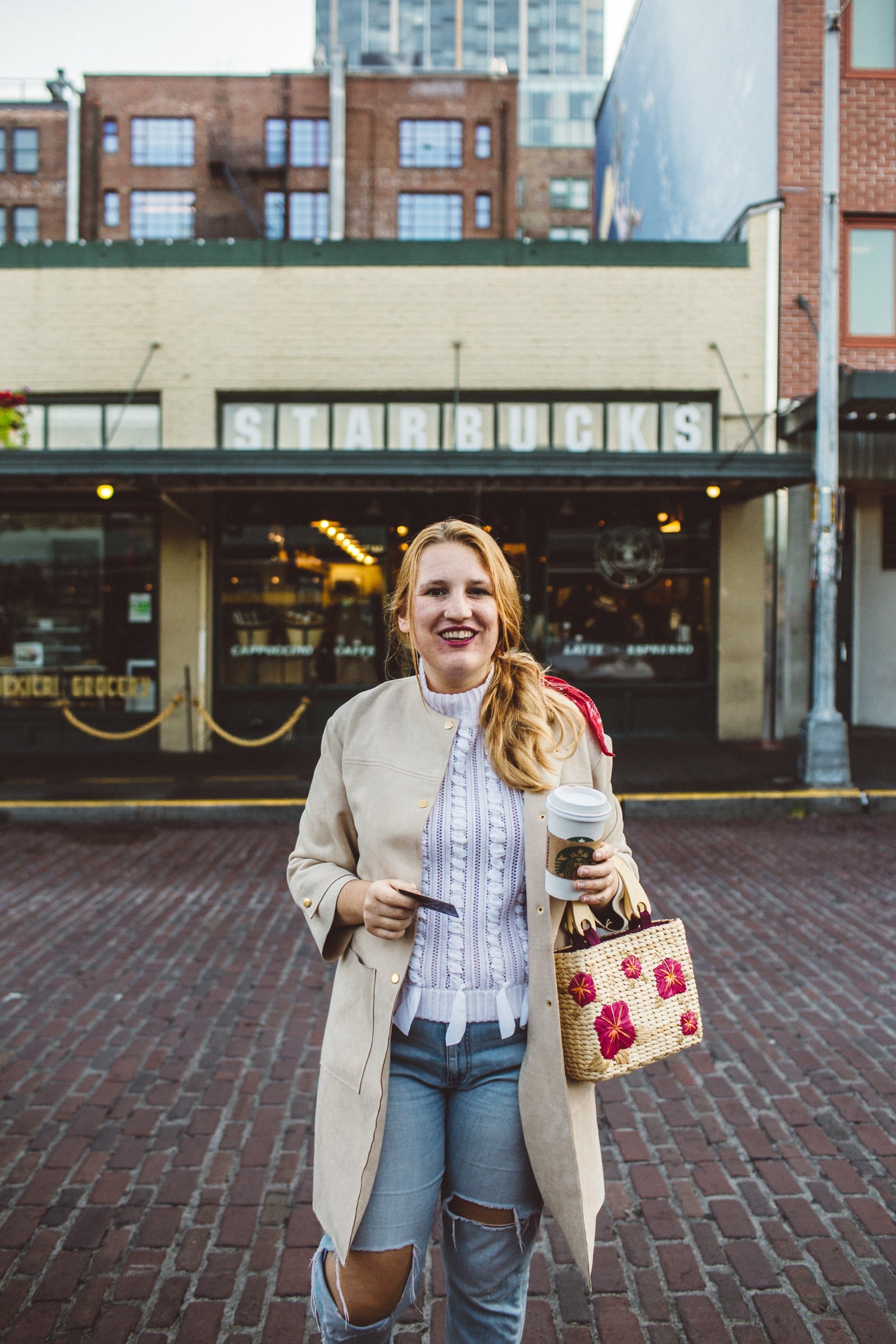 There will be minimal lines and you'll get to take in all the little details of the store.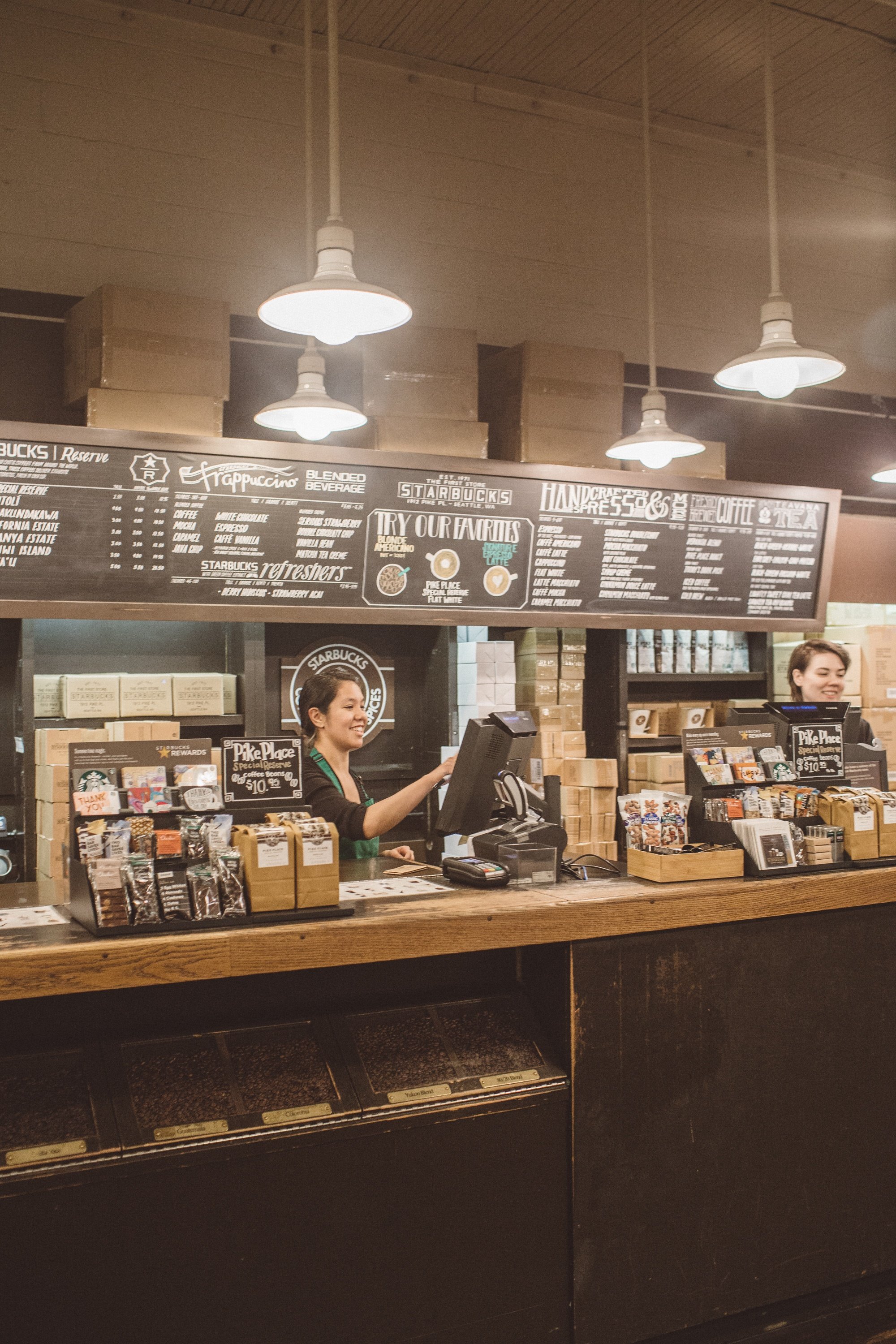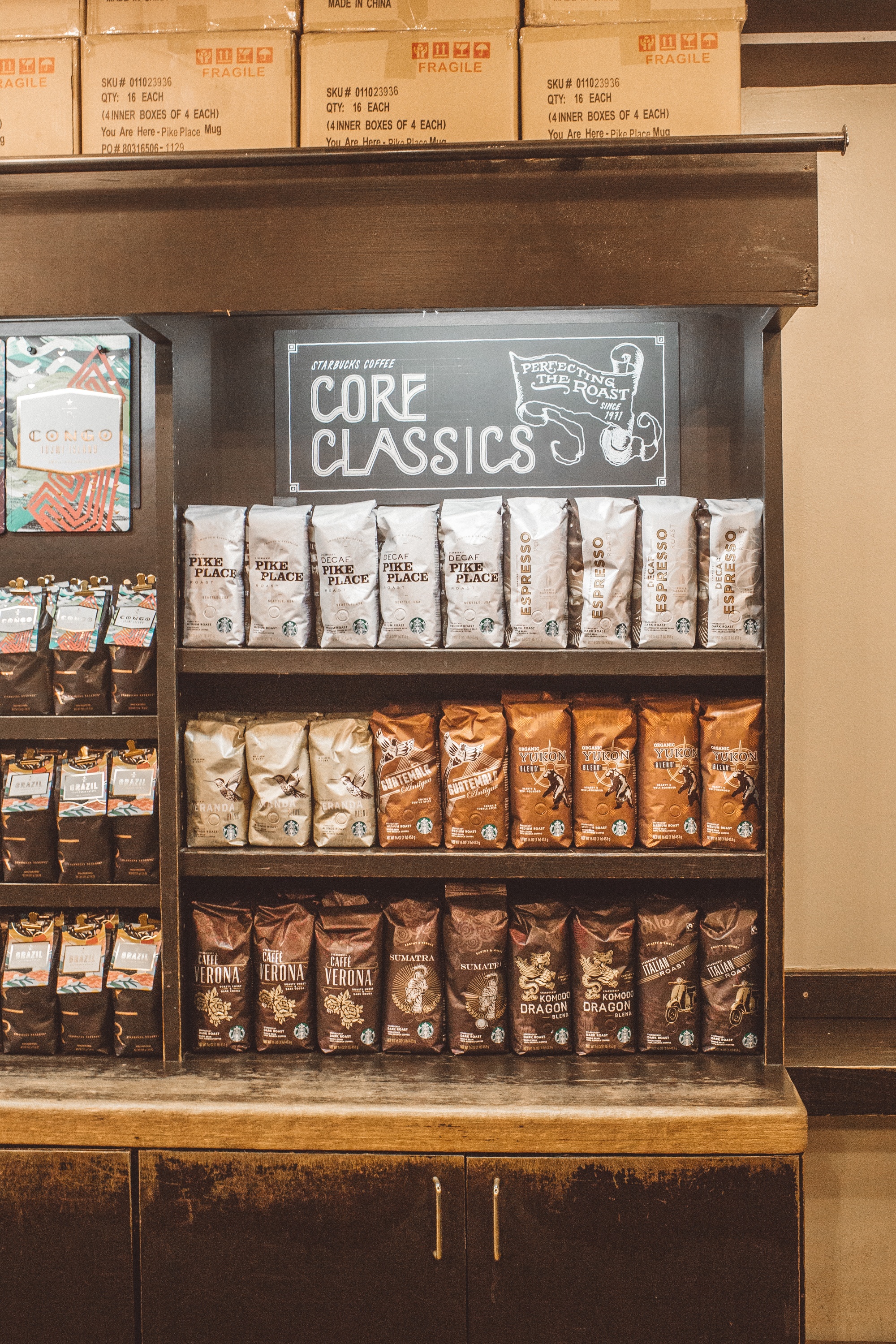 You can use your Starbucks Rewards Visa Card to earn double Stars on your morning java.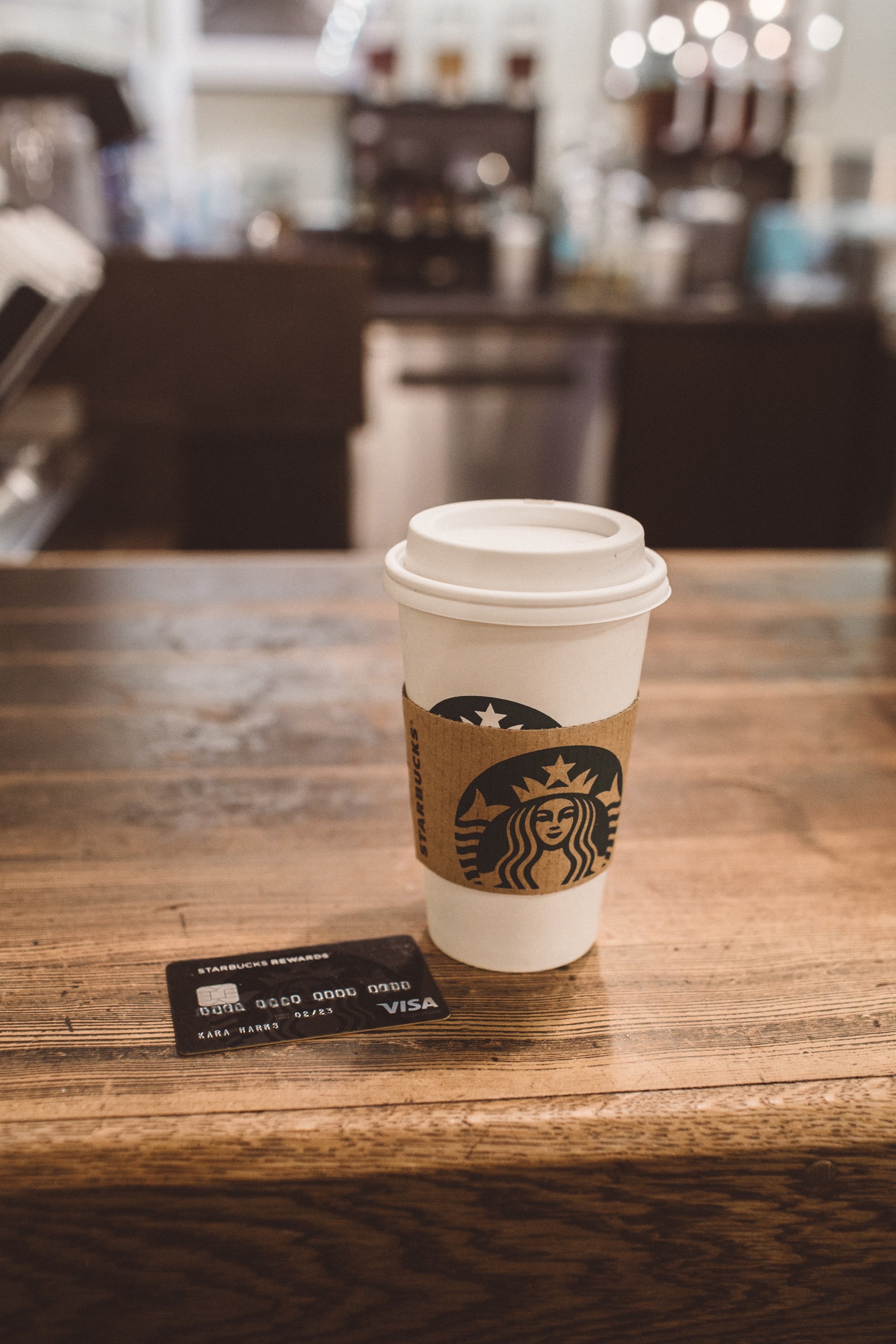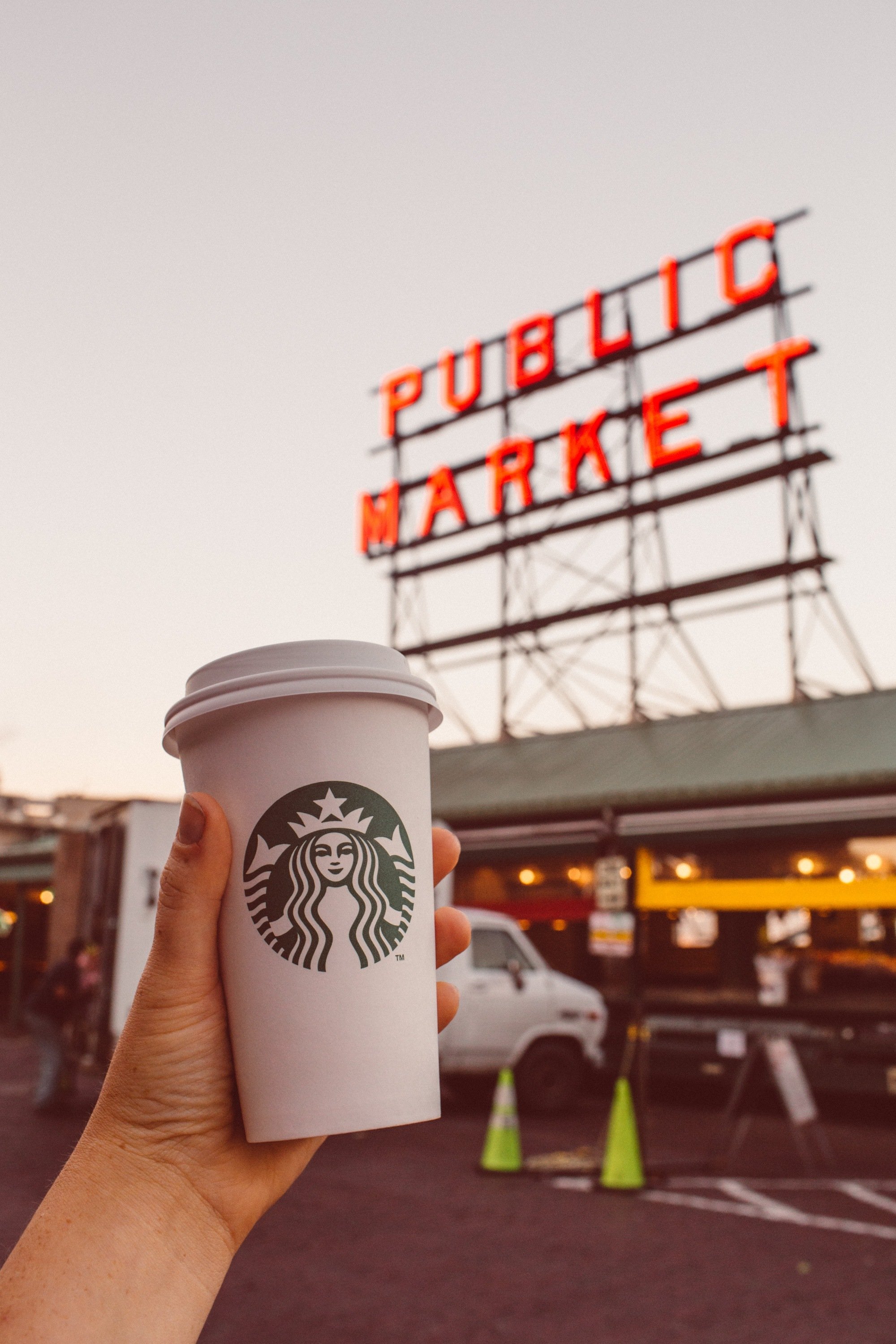 Afterward, you can walk over to Pike Place Market

You can sip on your hot Starbucks and pretend like you're back in the 1970's when it all began.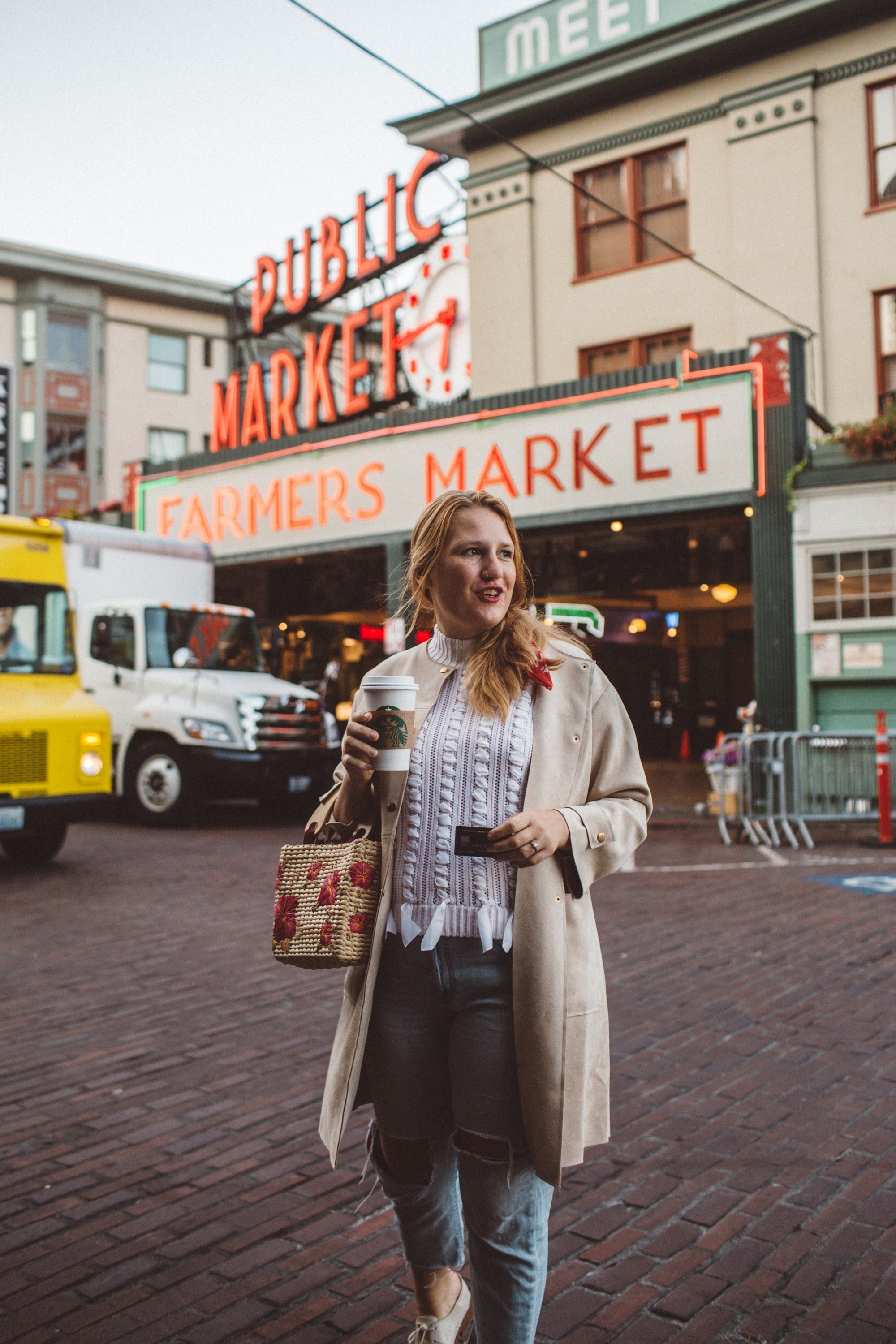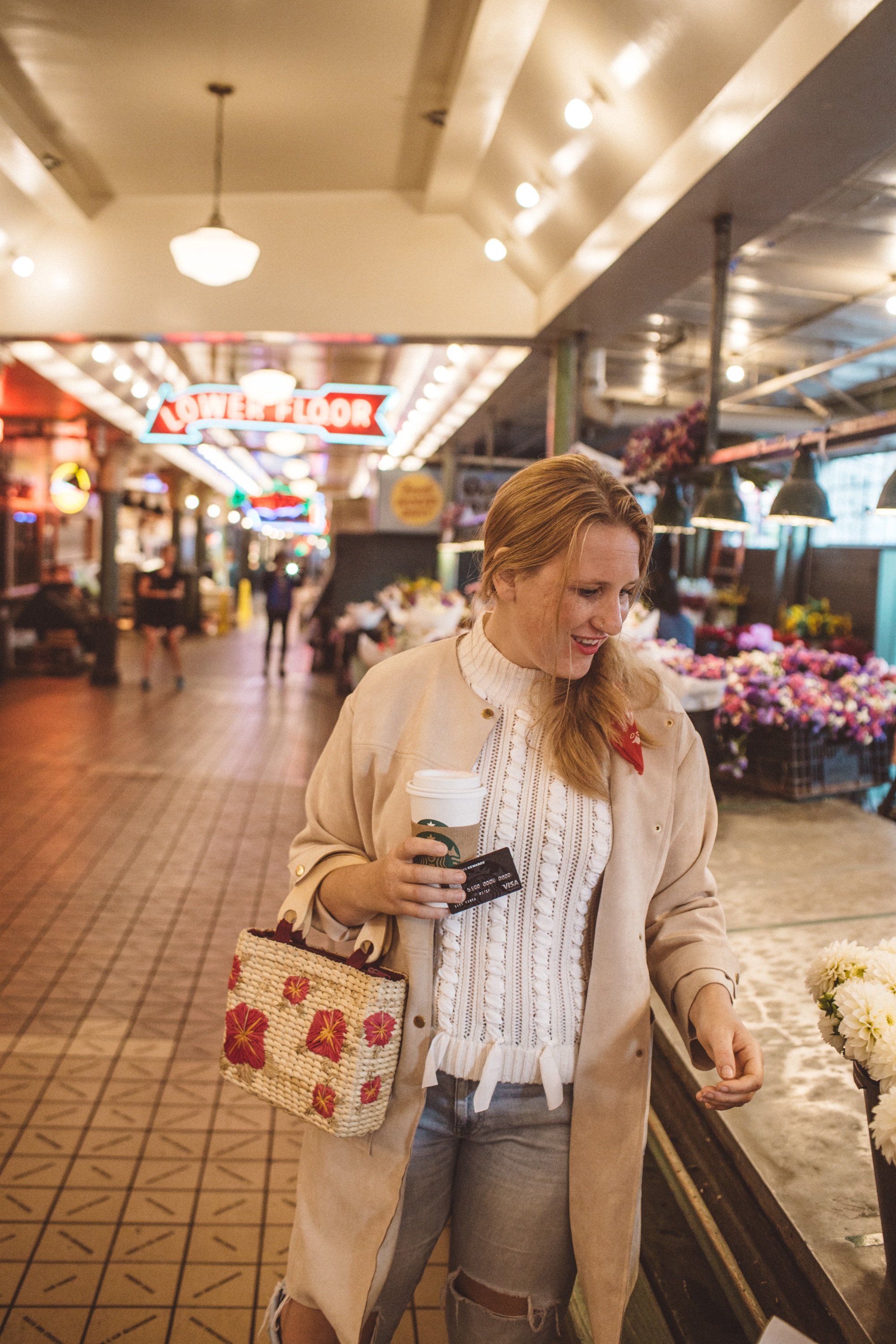 The Original Starbucks is at 1912 Pike Place. Fun fact – the very first store was actually built somewhere else but was moved in 1976 to the current Pike Place location and has been there ever since! It's incredibly fun to visit the tiny store that later became what most would consider to be the largest coffee shop company in the world.
Have you been to the original Starbucks store in Seattle? Is it on your coffee bucket list?