I've been meaning to stop by the James Turrell Skyspace in San Francisco for years. (Honestly, I tried to find it before but couldn't get there due to a private event being hosted at the De Young Museum.) Finally, after a long walk around Golen Gate Park, my husband and I found ourselves at this beautiful public art installation.
Painted a stunning shade of coral paired with white, this space takes a bit of effort to get to but is entirely worth it. Just look at how unique and serene this installation is! It's built so the space never quite looks the same. As the light throughout the day changes, so does the shadows on the walls. Sunset light sequence looks drastically different than the mid-afternoon light (pictured here)
The James Turrell Skyspace San Francisco (officially named Three Gems By James Turrell) is located in the Golden Gate Park behind the de Young Museum in their sculpture garden. It's totally free to enter, but sometimes they close this area down for private events (just as a heads up) The James Turrell skyspace hours are basically 24/7 since it's in a public park with no gates to get there.
Come at different seasons for something entirely different as well. Fall and winter light tends to be cooler than summer and spring light. We wandered in around 4pm in July, so we got some of those harsh shadows and stark contrasts of light. I can't wait to visit this during sunrise one day! I bet it's stunning.
If you are visiting for photos, wear greens, whites or blue clothing to really pop. A wide-angle also helps to capture the whole space as its a bit narrow for a standard lens. Read more about my camera blogging gear here!

James Turrell skyspace locations
The artist James Turrell has built art pieces with light sequences all over the world. I really want to see:
I'll be making sure to look up if fine arts installation by James Turrell everywhere we travel now, just in case he has one in that city! Learn more about James Turrell and his other locations here!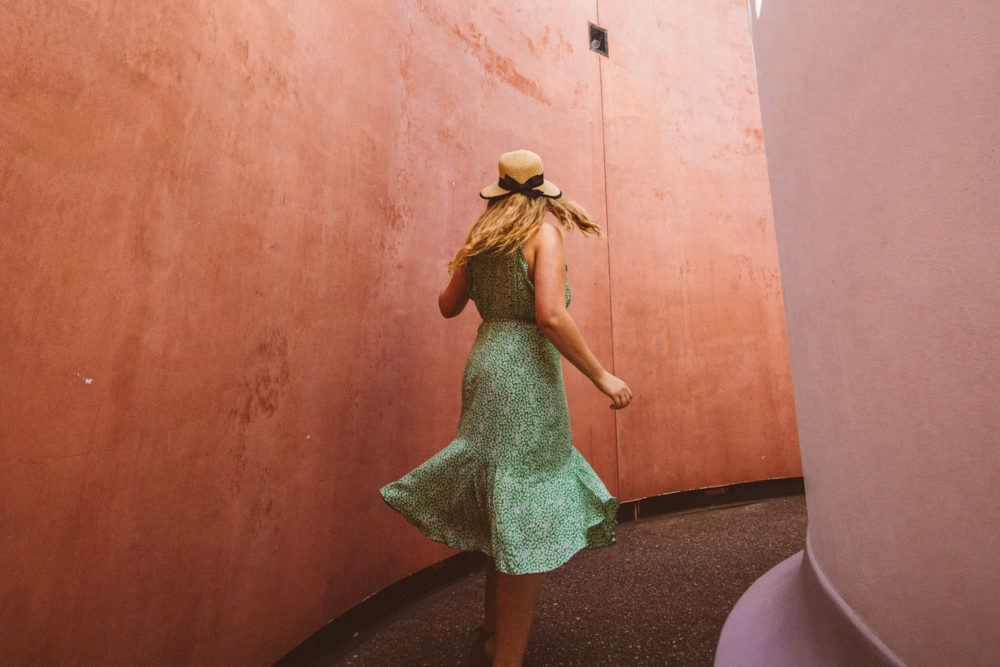 On your next trip to San Francisco, make sure to stop by this special gem of a place! Got questions? Leave a comment below or contact me on Instagram @thewhimsysoul and I'll be happy to help!