When I was 16, I got a job at a ski resort near my hometown at the ticket office. I got free equipment rentals so that winter, I decided I was going to learn how to ski. Short story? I really suck at it. Fast forward 12 years, and I still don't ski or snowboard. When we moved to California a few years ago, I spent many years thinking I would never do a Lake Tahoe winter trip because I'd have nothing to do.
WRONG! so so so wrong!
This past winter I finally went on that classic Lake Tahoe in the winter trip. Jammed myself in a car with a group of friends, rented a cabin, drank heavily in the evenings- you, know, the classic trip. They all ski or snowboard, so my husband and I were left alone in the day as they hit the slopes. This is when I discovered there are a lot of epic Lake Tahoe Winter Activities that aren't skiing!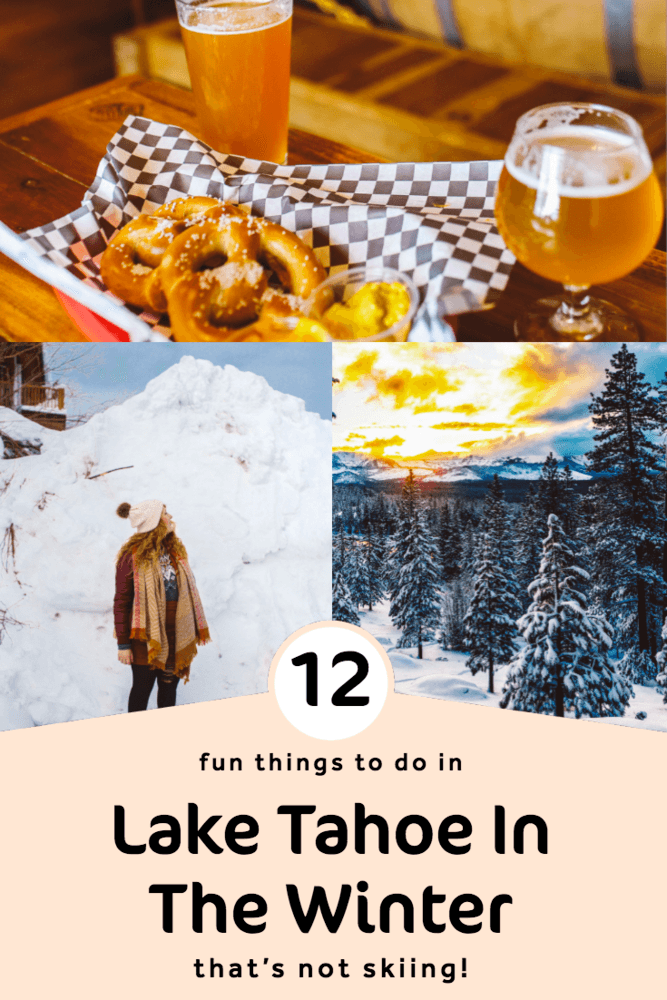 I've been to North Lake Tahoe in the fall a few times before, and also once to Squaw Valley, so this was my first time on the Tahoe South properly (mind that day we drove around the entire lake, which is really fun to do in the summer but probably impossible in the winter due to snow!)
We love Incline Village, Kings Beach and always stay at the Hyatt. We also think Truckee and Donor are super cute, so the other side of the lake was new territory for us and we had to get creative with what we did!
For this trip, there was 6 of us, so we found a (shitty) Lake Tahoe winter cabin in South Tahoe — I'm not going to recommend that cabin because it was pretty awful in every way, but I did round up a list of other amazing South Lake Tahoe Airbnbs if you want to check that out!
Here's my top recommended places to stay in Lake Tahoe in the winter.
TRAVEL HACK ALERT! Earn up to 12,500 airline miles (for FREE!) when you book your hotel on Rocketmiles with THIS LINK! (Seriously, such a gamechanger, I've been using them for a while now & got Robin and I free flights!)
I don't recommend staying at Camp Richardson in the winter as sometimes that section of the roads get closed off due to snow and it's just too far to walk to any of the South Lake places, so it may be really hard to get around if you base yourself there! The Lake Tahoe Basin Management Unit tries to keep things clear but it just gets hard at a point.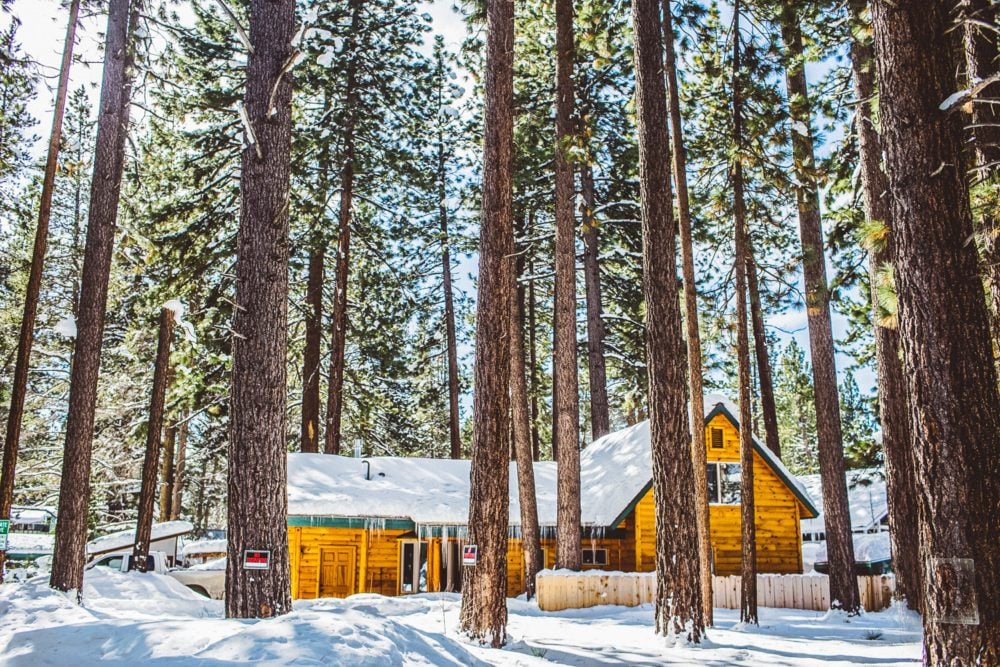 Lake Tahoe winter activities (Not Skiing!)
While our friends suited up for a day on the mountain at Heavenly, we put on snow boots and went out exploring like a local! We visited right after a snowstorm, so mounds of snow over 10 feet tall made walking to town a bit of a scramble. Most likely you'll have to walk in the street due to all the Tahoe snow, so just watch out for cars!
Brewery Hoping
My husband and I are from Wisconsin, so naturally, we love beer. When you are trapped inside due to cold AF winters for 6+ months of the year, you drink. Like, a lot. Turns out, the culture is very similar in Lake Tahoe, so there are a lot of breweries in the area! Some even hold events and things at night during the winter.
We just walked around and visited a couple of taprooms. Sidellis was our favorite. They have AMAZING food and the interior is full of wood, it really makes you feel like you walked into a cozy mountain cabin. I recommend ordering a pint and the beer cheese soup!
Ice Skating
When you can't go water sports in the winter, swap for ice skating! There are indoor rinks that offer year-round ice skating but I prefer to visit the outdoor ones. Heavenly has an outdoor ice skating rink in South Lake Tahoe and Squaw has one in North Lake!
Spa Day
When the weather outside is frightful, it's time to head inside for a facial! Our friends came back from a day on the slopes tired and sore, but imagine spending your afternoon getting pampered instead? Check here for the best spa offers at Hyatt, they have a really nice spa, one of the best massages I've had in a while.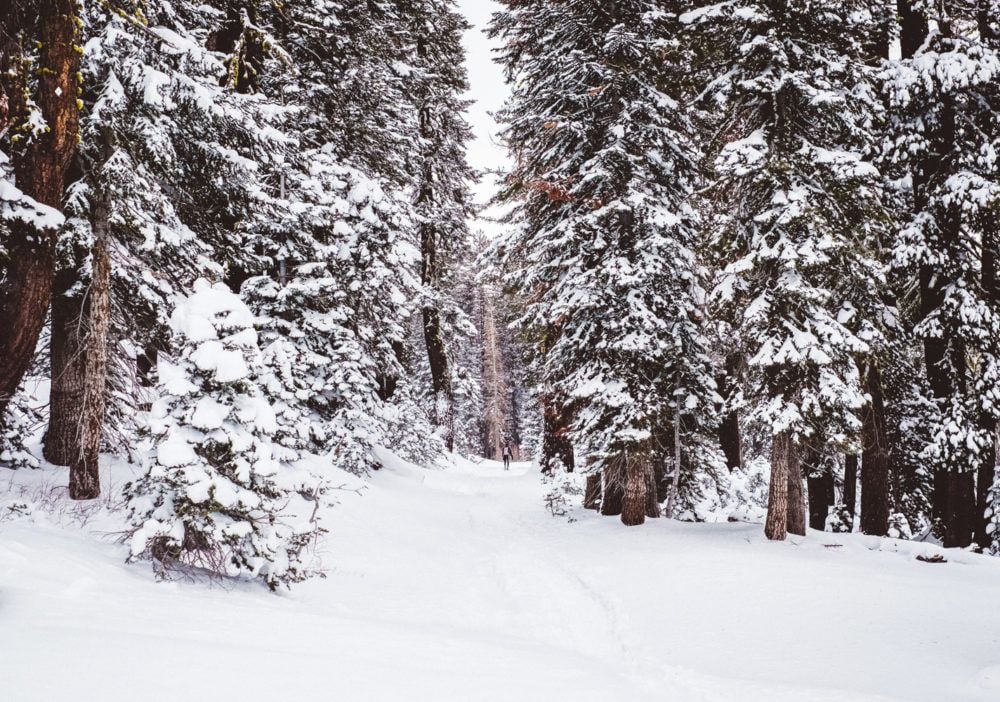 Cross Country Skiing
Cross country skiing is totally different than downhill skiing! Get out on the trails, wind around sugar pines at a comfortable speed, and see untouched parts of the lake! Head here for a full list of the best places to cross country ski in Lake Tahoe.
Snow Shoeing
Tahoe has some of the highest levels of snowfall in North America, and definitely the most in the state, so it also makes a great place to go snowshoeing! Grab a set and walk around a park or the beach, which will be covered in snow! Honestly, these would have been handy to have while we explored downtown South Lake Tahoe — the snow as at least 10 feet tall and sidewalks totally covered. Everyone was just walking on the roads!
Hit Up The Casino
Half of Tahoe is in Nevada, which means there's casinos! Try your hand at blackjack or slots at the Hyatt in North Lake Hard Rock Hotel in the South. Maybe you'll win big?!
Après ski
Pretty much all of the big lake Tahoe ski resorts have Après ski happy hours. You may have even seen sweaters with "apres ski" written on them before. It's like, a whole mood. It means "after ski" in French and is basically an excuse to have a drink!
Lake Tahoe resorts, ski villages and restaurants go all out. Think wood fire pizzas, fire pits and blankets to cozy up to, champagne and killer happy hour specials!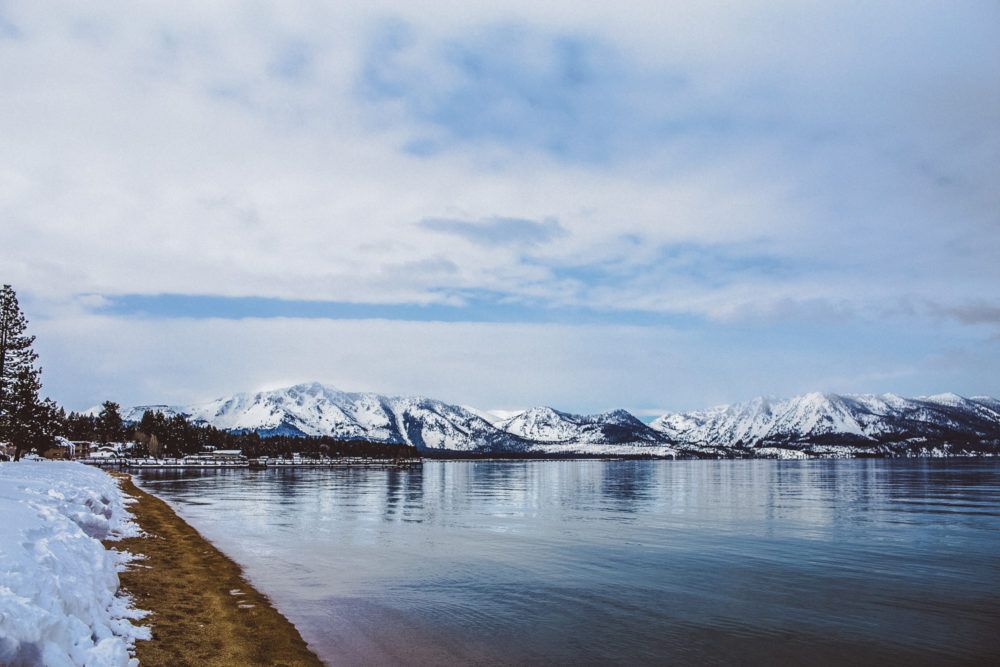 Aerial Tram Ride
Views! Views for days! We road the aerial tram at Squaw with all the snowboarders and skiers. At top there's a small center with a cafe and outdoor seating, so we grabbed lunch on top of the mountain that day. We could see the lake below, that's how tall it is! You don't have to be skiing to ride the tram and it's so much fun.
Sleigh Rides + Christmas
Christmas in Lake Tahoe is major vibes. All the resorts go all out with sleigh rides, Christmas trees, special dinners, you name it. While staying at Squaw a few winters back, we totally did a Santa sleigh ride around the valley. It's not just for kids!! This place totally in the holiday spirit.
Cozy Fireplace
Honestly, I love exploring but I also have a soft spot for cold weather outside but being warm and cozy next to a fireplace inside (with a glass of wine of course!) Tahoe City has some of the best Airbnb cabins with awesome fireplaces, and many resorts also have them in rooms. Cozy up and read with a cocktail or wine!
Fancy Lunch
While your friends are on the slope eating squashed sandwiches or overpriced food at resort cafes, treat yourself to a fancy lunch! On the North Shore, Lone Eagle Grille is right on the water or in South Lake Tahoe, try the Riva Grill. Order steak, a desert, wine. Look at the water and roll out of there happy & full!
Outdoor Hot Tub
One of my favorite things to do in Lake Tahoe in winter is sit in a hot tub! Growing up in Wisconsin, soaking in a hot tub when it was snowy and cold outside was like, THE THING to do! Bring a beer or cocktail (don't forget your hat to keep your ears warm!) and enjoy the outdoors. If it's at night, you can see millions of stars up here without all the light pollution!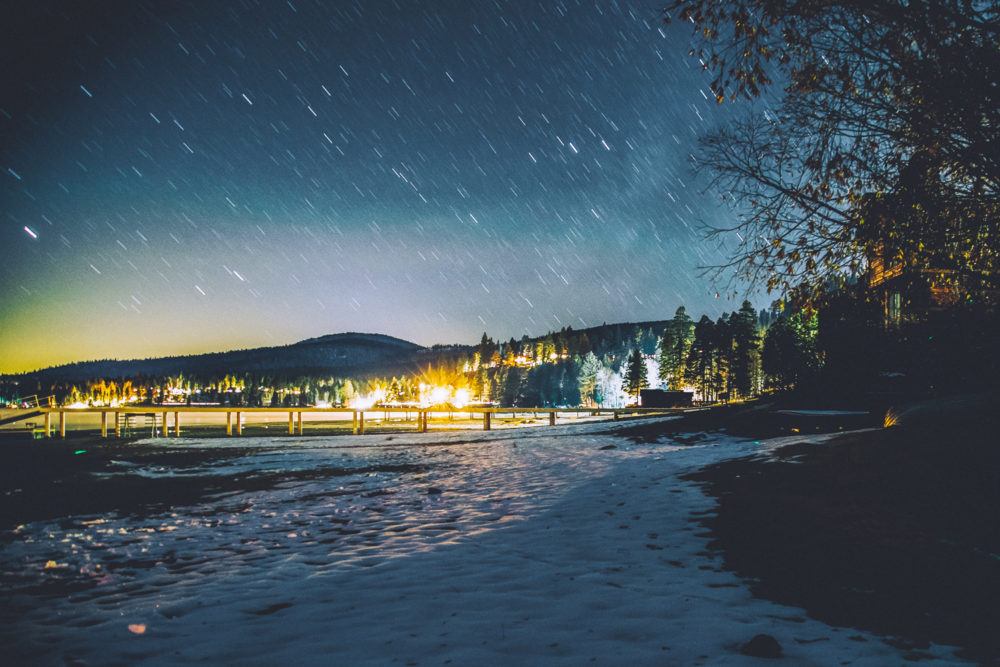 I hope this helps you plan a great Lake Tahoe winter vacation, even if you don't ski! I can't wait to go back this winter for a second cold weather trip. We first to Lake Tahoe in February and it's my favorite place near the Bay Area to get wintery vibes.
If you have any other tips to add, leave a comment below so others can see! If you have questions about Lake Tahoe activities, also drop a comment or DM me on Instagram @thewhimsysoul and I'll be happy to help!
Other Posts You May Like