You asked! Here's the best blogging camera I use on a daily basis! I've been getting a LOT of questions lately about what blogging camera and lens we use for Whimsy Soul photos. Writing a camera gear guide has been on my to-do list forever and I'm finally getting to it! In this post, I'll be sharing what camera we started out with, what camera we use now and a list of good cameras for bloggers and those wanting to dabble in photography!
Make sure to follow @TheWhimsySoul on Instagram for daily photo inspiration!
Table Of Contents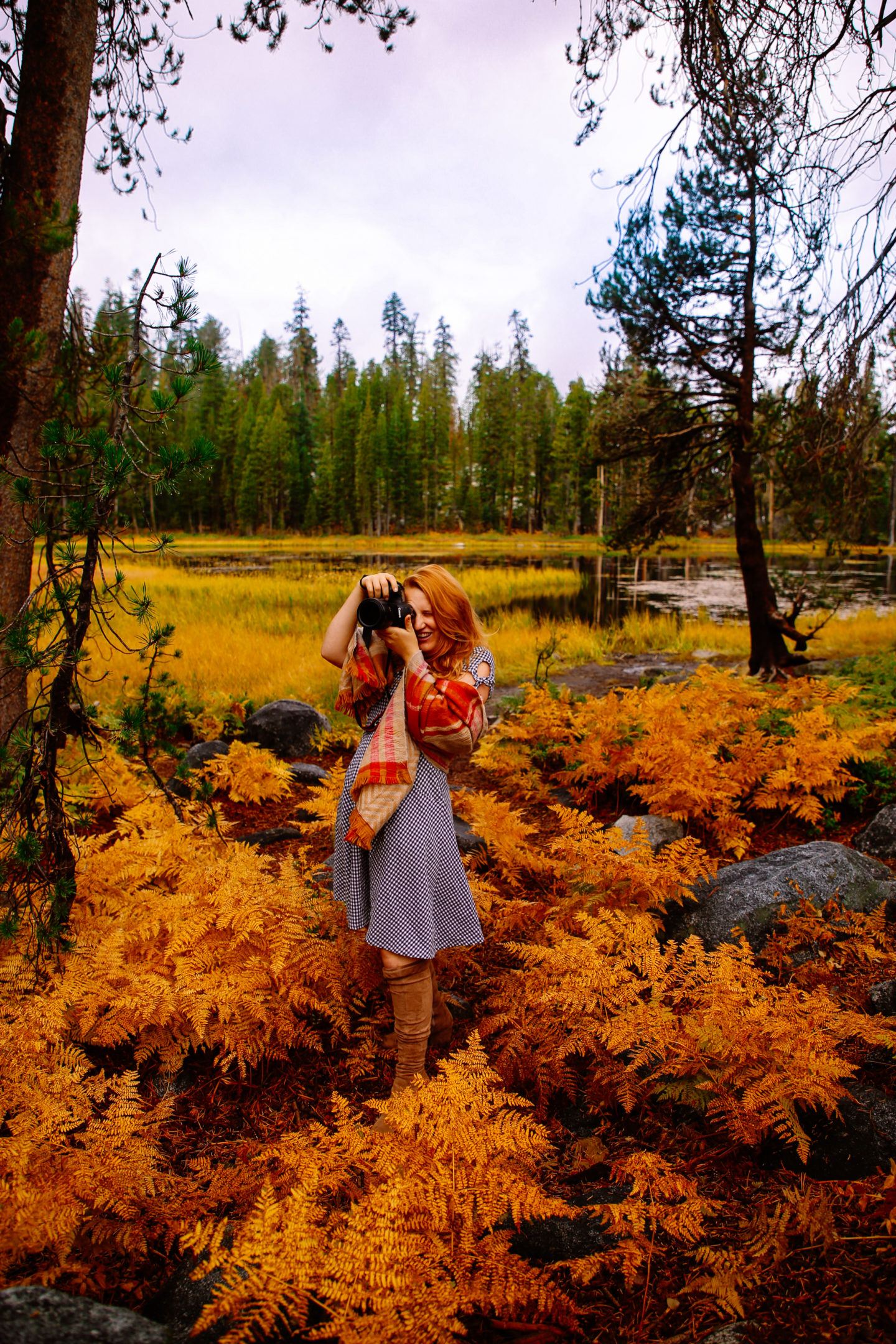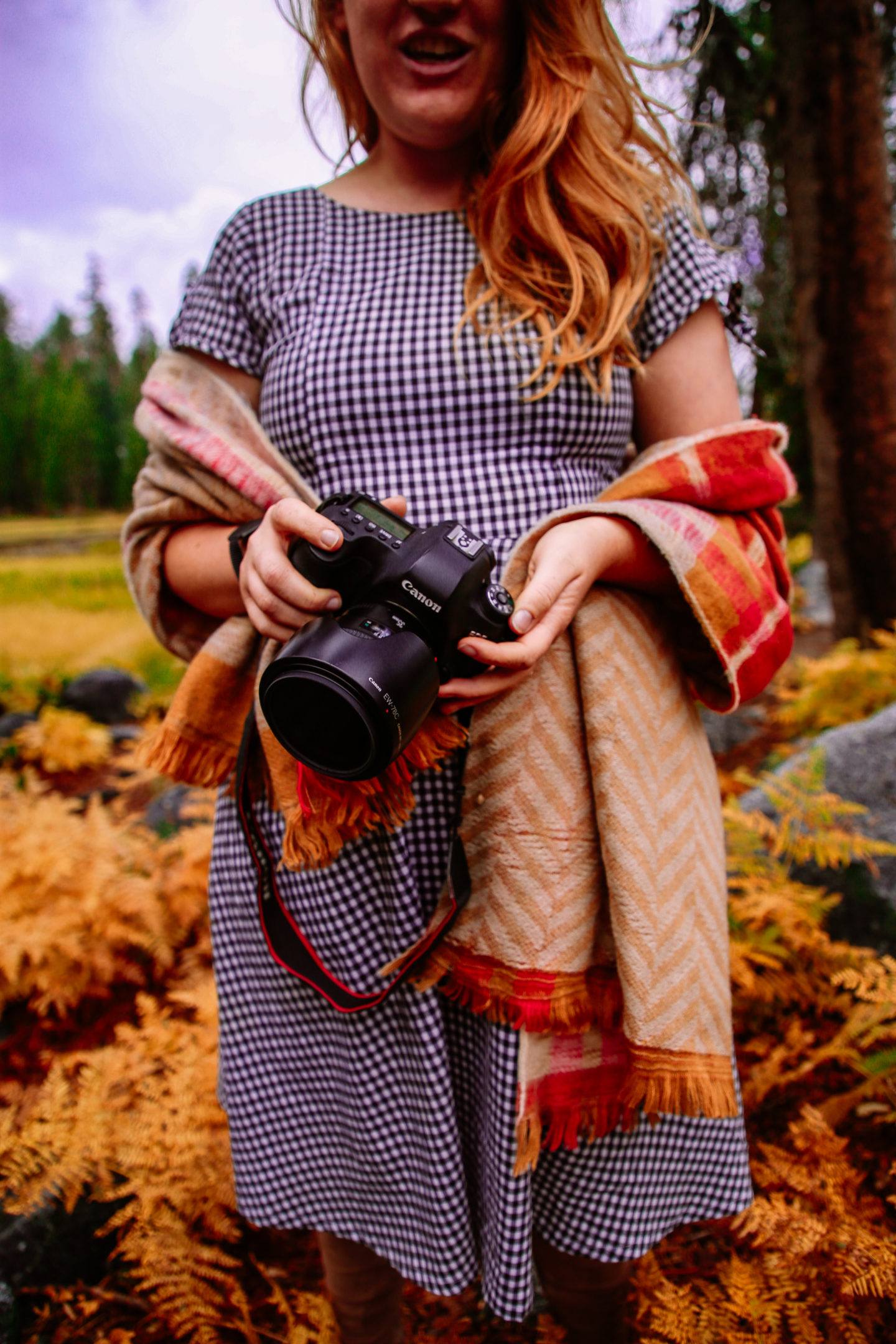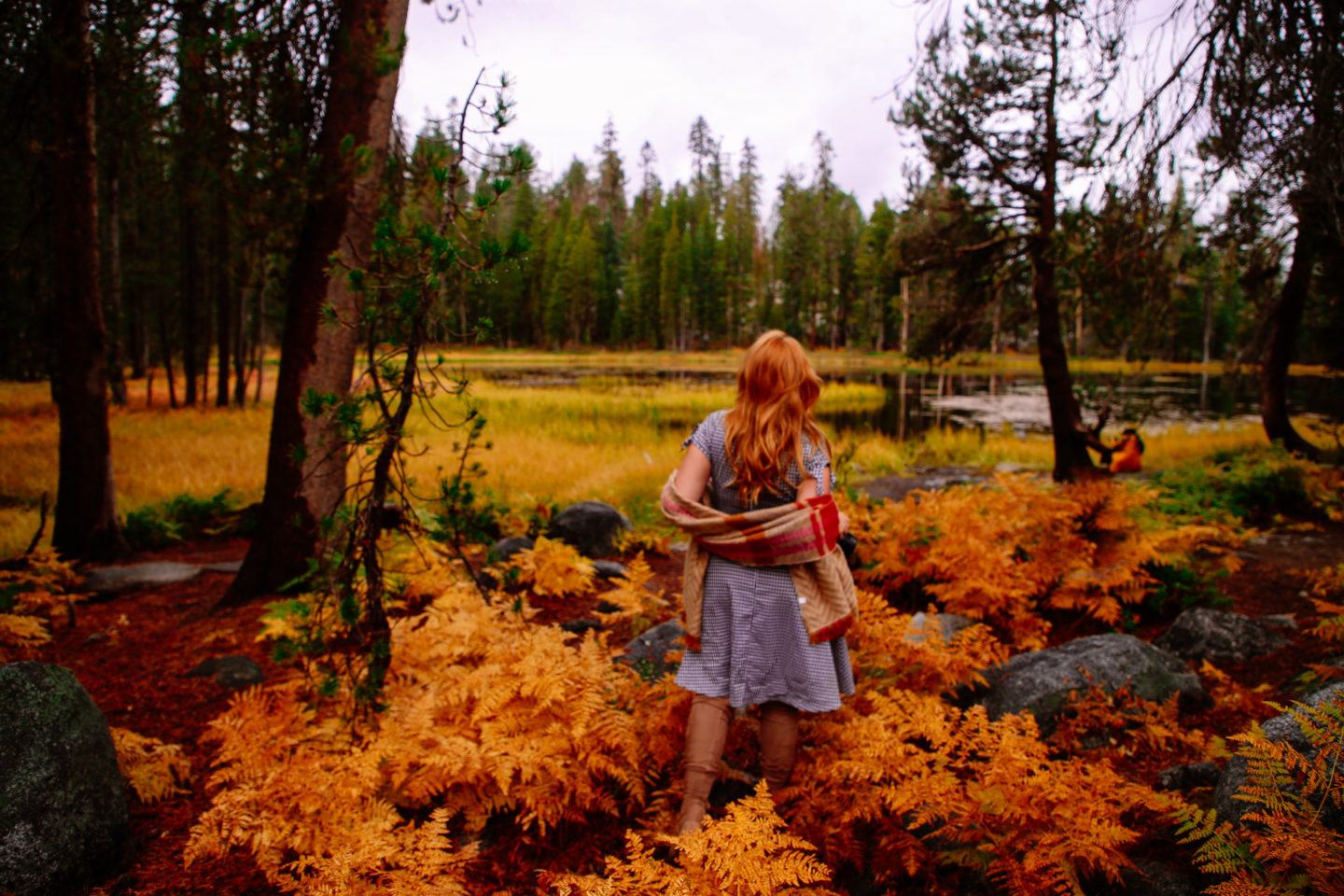 Before we start, I want to point out what all photographers know to be true: a great photo is NOT achieved by only having a great camera. It helps, a lot! But, you have to know how to operate a camera (manual mode, always!) and be creative with a situation in order to capture it in a unique, beautiful way. You can bes the best camera for travel, but if you don't know how to use it, your landscapes will suck. Here's the breakdown we all know to be true:
20% – the camera body
20 % – the camera lens
30% – the light
30% – the way you edit the photo
In this post, I'll be talking about the body and lens, with a few tips on how to take great photos and the best blog camera you should buy. I'm working on making my custom presets available for purchase soon, so check back on that if you like the way I edit photos!
Pst – want more blogging tips? Read all my blogging tips here!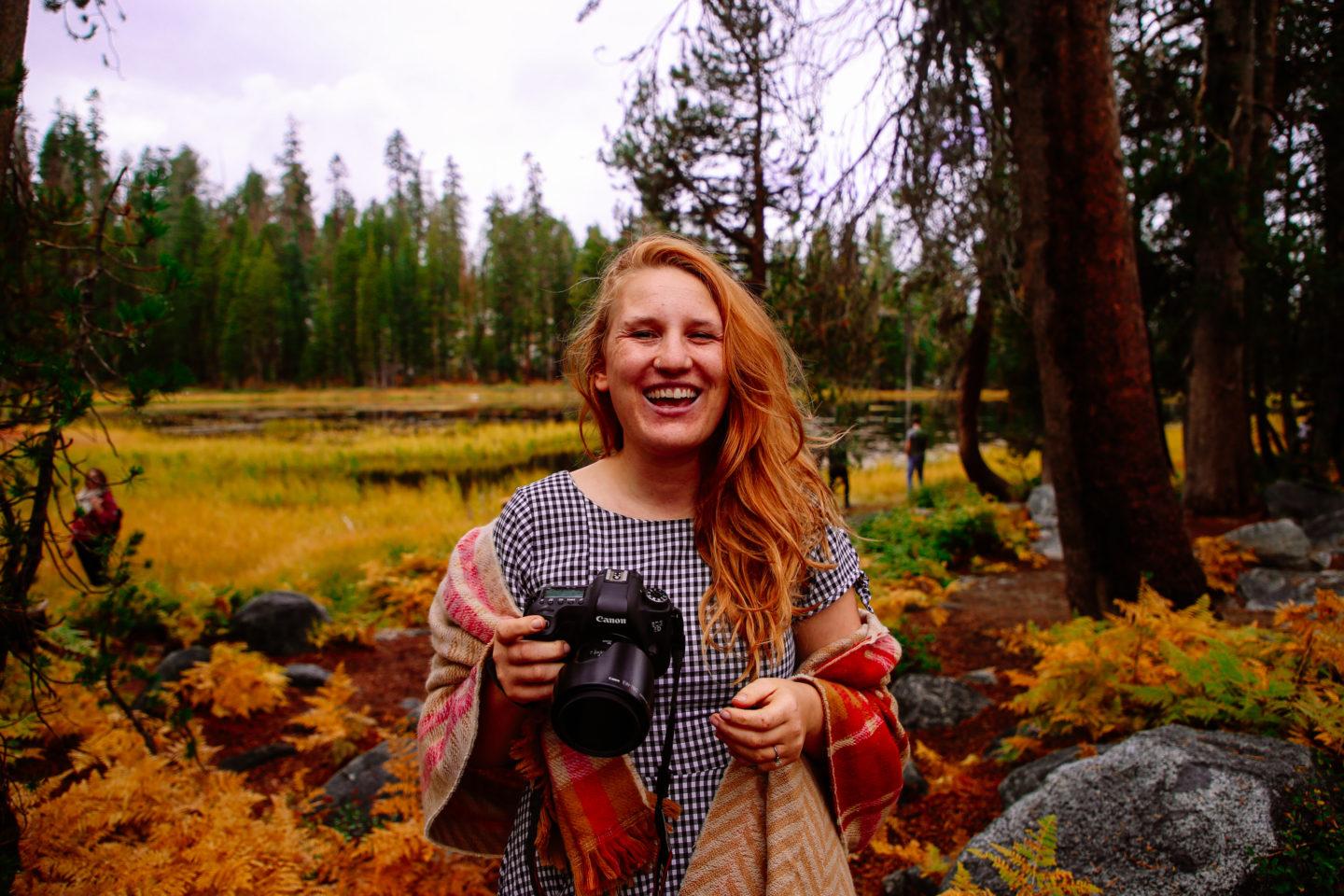 ---
My First Camera
---
Did you know I used to be a wedding photographer? I picked up my first digital camera at age 15 and late, I spent about 8 years photographing weddings, mostly in the Midwest. Almost every Saturday was spent at a wedding, on my feet for 8-10 hours and hauling around a lot of camera gear. I loved it – but you get burnt out really fast, so when we moved to San Francisco, I slowly accepted less and less weddings before I ended that chapter in my life.
My very first camera, which I used for my entire wedding photography career and for the first year or so of Whimsy Soul, was a Canon 7D. I saved up for in High School and my mom pitched in so I could afford to buy it. I think it was about $2200 back then. I slowly added in various lenses, lights and gear to my arsenal over the years. I've sold off almost all of my wedding photography gear at this point in my life, because when you're doing lifestyle photography (like the photos you see on Whimsy Soul!) you don't need that much gear to make it happen. This made a good camera for blogging, but mine was old and it's not made anymore either.
Now, we only use one blogging camera and one lens for 99% of our photos!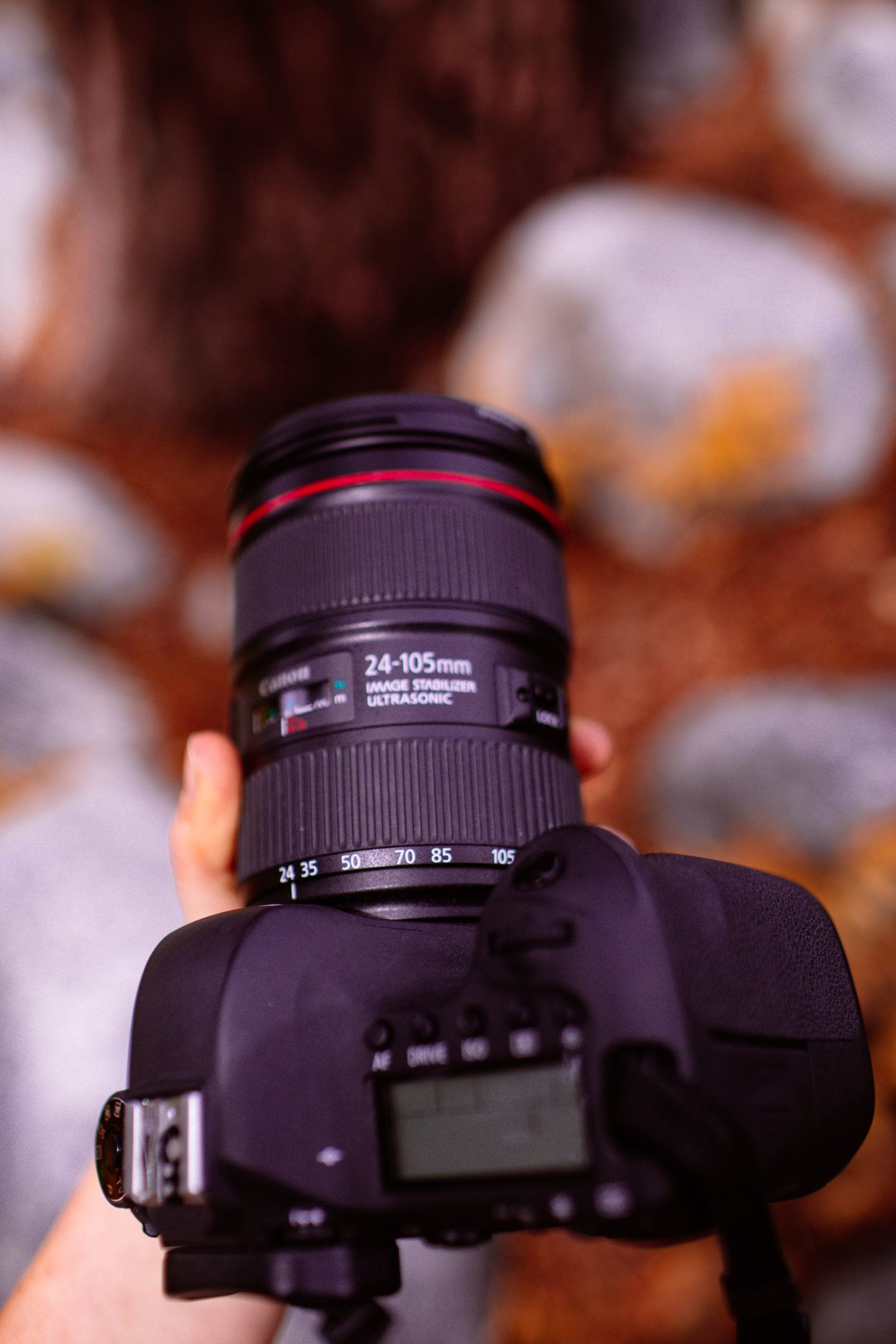 ---
What Blogging Camera We Use Now
---
About 2 years ago my Canon 7D was at a point where it just needed to be retired, so I upgraded to a Canon EOS 6D, the best camera in Canon at an affordable price point. If you can't tell, I'm a Canon girl. I learned photography on a Canon and have been using them for 14+ years and probably always will as they make good blogging cameras. That doesn't mean Nikon or Sony isn't great – they are – it's just photographers tend to pick a brand and stick with it. Nikon, for example, has all the buttons basically reserve from Canon cameras, so when I pick a Nikon up, I fumble around taking photos and I get frustrated.

Canon 6D
Canon 6D full-frame camera, which means the photo is what you see in the viewfinder. Some models – like my old 7D – would crop in the final photo. Full frames are usually more expensive, which is why some people choose a cropped sensor. They don't excactly make the best cameras for traveling as they are a bit heavy to carry around, but I think the features are worth it!
I really enjoy my camera and it has many features. It's lightweight, has image stabilization, is full framed, has a great battery life, easy-to-navigate menu, wifi built in so you can put images on social media right away, and is at a great price point. It's take quality images every time. Right now, I think it's about $1000 for a 6D, and Canon released the 6D Mark ii recently. A grand may sound like a scary number, but in the photography world, that's really cheap! I highly recommend this camera if you are looking to upgrade your camera gear and focus on better blog photography, or if you are looking to purchase a nice camera for your personal use, but don't want to spend a crazy amount of money
35mm Lens
We use a Canon EF 35mm f/1.4 lens – and guess what? It's more expensive than our camera body! As I mentioned above, the lens you use for your camera is just as (or perhaps even more) important than your body. Your lens is where you get a lot of that camera magic – bokeh backgrounds, zooming capabilities, or crisp landscape shots. While sometimes I wish we had a zoom lens for landscape shots, I stand by every blogger owning a 35mm lens. It's a prime lens, which means it doesn't move or zoom. This forces you to really learn how to take great photos and not rely on zooming to frame something.
Mostly, I love 35mm lenses because that's about the focal range your eye sees naturally, which means it's the most natural-feeling photo you can take. It's great for fashion and travel photography with people as the main subject. It's also good for detail shots and flat lays, making a 35mm lens perfect for bloggers. You can also add a wide angle lens like a 24mm.
Lastly, this len's aperture goes down to 1.4mm. We usually shoot around 2.8mm, but I love having the option of going that low down! This is helpful when taking photos in low light as well.
Canon Powershot G7x Vlogging Camera
This is our beauty blogging camera! For our YouTube vlogs and most of our video, we use a Canon Powershot G7x camera. This Canon powershot is the go-to camera for all vloggers out there because it's really small and yet powerful. There's a lcd screen that flips built in so you can easily see yourself while you're talking into a camera for video. It's a little glitchy sometimes when focusing, but for the most part, THE camera to get if you want to play around with video or vlogging, especially because it's under $600. Everyone agrees it's the best camera for blogging and vlogging combos.
DJI Mavic Drone
Lastly, we also own a DJI Mavic drone that we love to use while traveling for photos and videos alike. While the Spark is smaller, I really love the Mavic because the video quality is 4k. It's also a little easier to handle as it's a bit heavier – and when you're flying really high, the last thing you want is for your drone to fly away. Trust, this has happened a few times to us when we tried to fly on very windy days and it's not fun panicking and trying to land it.
The Mavic's legs fold up and once we package it in its case, it's about the size of a water bottle, making it really easy to travel with. If you're looking for a drone, I highly recommend starting with the Mavic!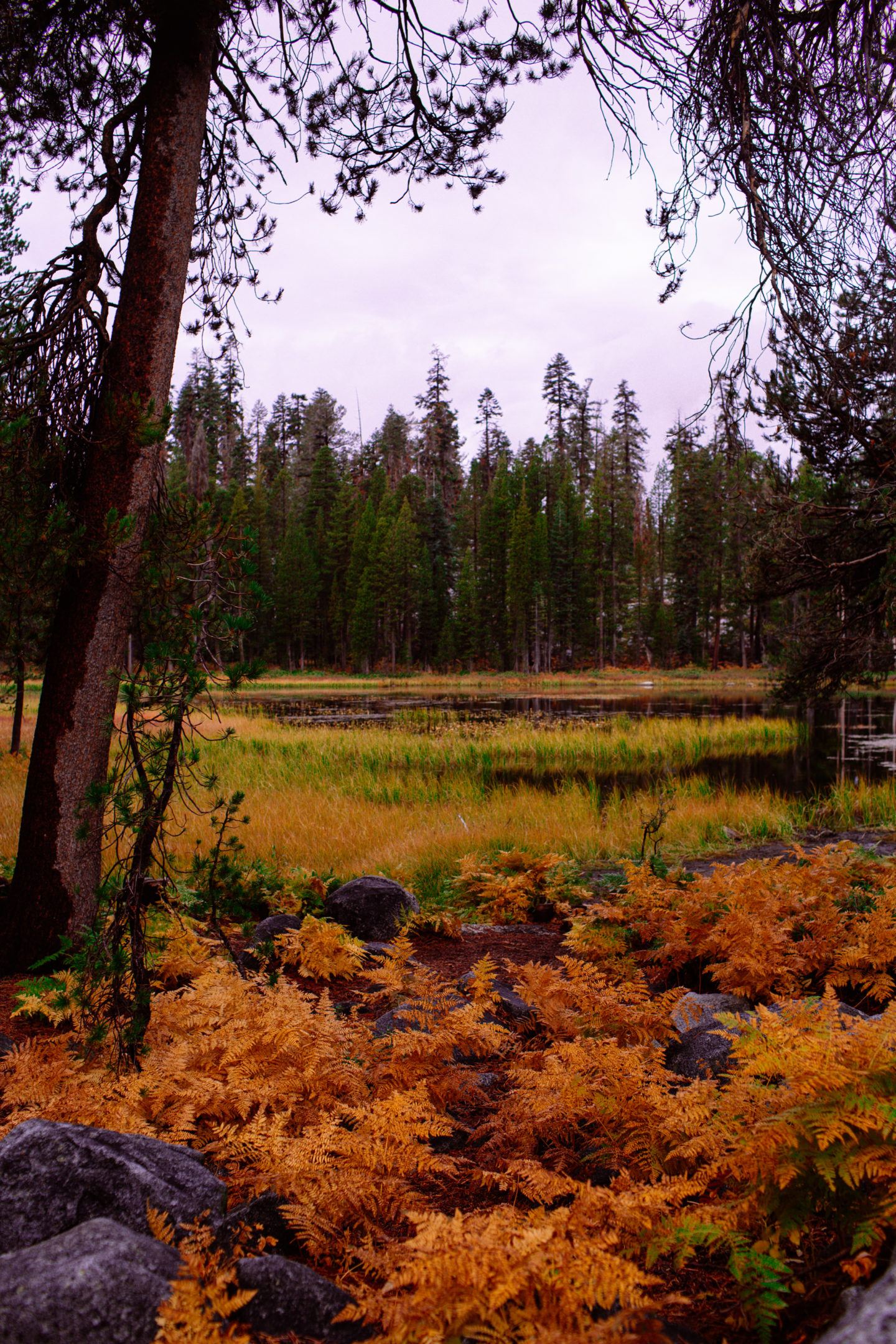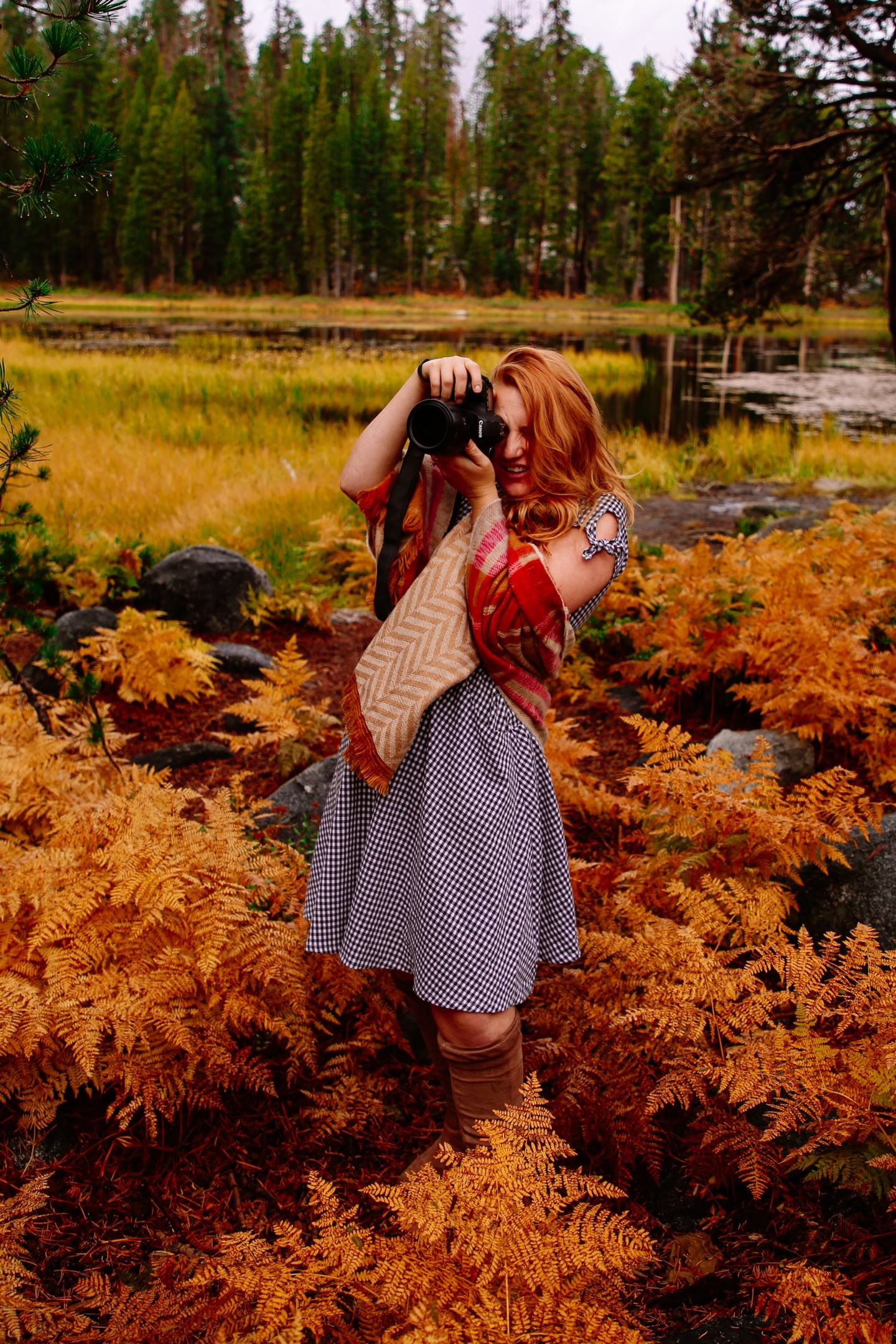 ---
5 Other Really Great Cameras
---
I'm pretty set on my Canon 6D and will probably be using it for at least another year or two until it starts to wear out and we'll need to replace it with a new blogging camera. Below are 5 other really great cameras that will help you take wonderful photos – for your blog, Instagram page or personal use! They're all at different price points as I know everyone's budgets are different.
*Note: you'll see that I didn't include any cameras under $800 on this list. That's because I don't see the point in buying, let's say, a $400 eos Rebel Kit or a eos 70d, when your iPhone can do just as good of a job or maybe even better. iPhone cameras area REALLY good now, especially the ones with portrait mode. If you are looking for the best cameras for bloggers on a budget, keep saving up for a DSLR that will actually upgrade your photography game.

Sony a7: This is a mirrorless camera with a full-frame that all my friends who use Sony really love. It's small, which makes it perfect for traveling, has a good cmos sensor, and doesn't have a built-in lens, so you can have the professional-level freedom of switching out lenses for different types of photos. I used a Sony alpha a6000 for a bit and enjoy the Sony brand a lot! I still think that Canon is the way to go, but this Sony alpha is considere the best camera for beginning bloggers as its so dang easy to use.
Price: $800
Sony a7R II: If you have more to spend and still want to stay in the Sony family, consider upgrading from the a7 to the a7R II. It boasts the same small size and interchangeable lens, but more power (and thus, better photos!) This is the best travel blogging camera to some people as it's so small!
Price: $2000
Light L16: This is a brand new camera brand on the market that boast 16 different lenses in one camera. It's small, about the size of your phone. A friend of mine took this traveling with her in Europe and promised me it takes amazing photos. If you're looking for a lot of lens power without actually carrying around the lenses, consider this camera. This made my 'new brand' best blogger camera 2018 list.
Price:  $1950
Nikon D610: This is considered the Nikon equivalent to the Canon 6D. If you like the 6D, but want to shoot on Nikon, check this camera out. It doesn't have things I love about Canon, like the Canon-engineered Dual Pixel CMOS AF technology but Nikons are trusted by the top pros around the world. I wish I could say more but as you know, I don't like or use Nikon so I can't ramble more.
Price: $1500
Leica 10773 M-P: Do you have a causal 6 grand laying around to spend on a camera? I don't, but if I won the lottery, I would ditch my Canon 6D in a heartbeat and upgrade to a Leica. It's the best of the best in the photography world. They're small but heavy. I got to hold one once and I teared up just a little. they're incredibly powerful, have micro four thirds tech, and take the most beautiful, creamy photos. Leica lenses (not included,so you'll have to spend more to actually take photos) are some of the best in the world. If you are looking for the best camera for fashion blogging or the best camera for lifestyle blogging, this is it.
Price: $6000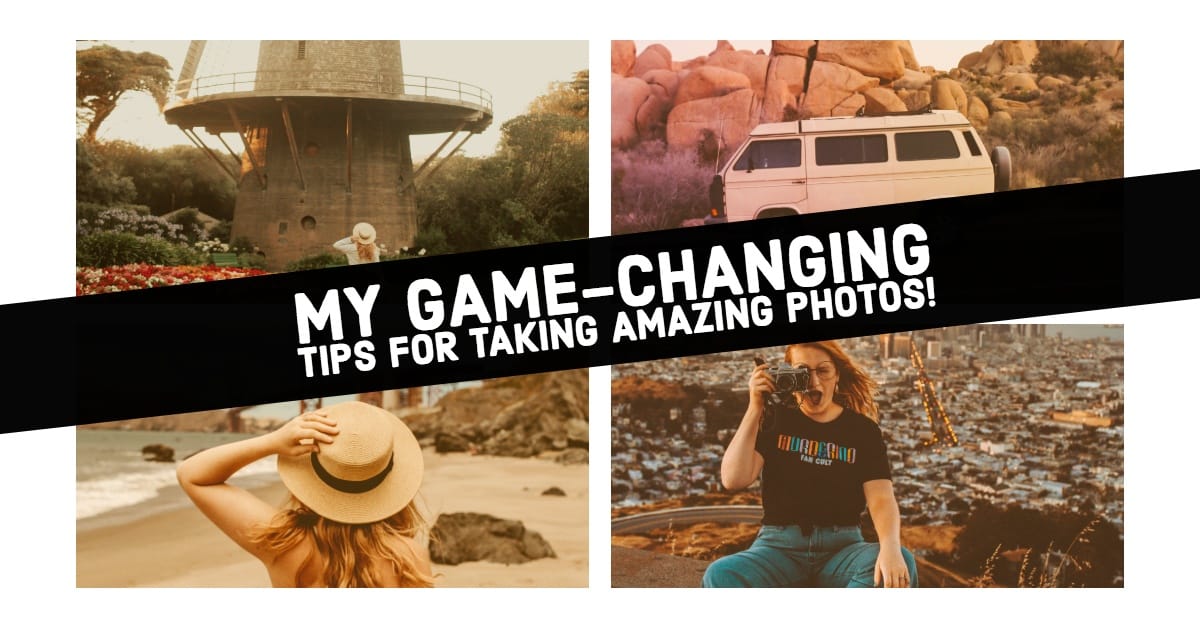 ---
Quick Photography Tips For Great Photos!
---
As promised, I'm sharing my top tips for taking photos! If you want my really long list of easy tips for making your photos better, use the form below to download my list! I originally was going to have a few just in this blog post, but I ended up with SO many tips (I like to talk, ok?!) and decided it would be easier for you if I put them in email form. So, sign up below to learn all my top tips for taking amazing photos!
I hope this helps answer your questions about blogging camera gear! From the best camera for beginners to the best cameras for travel blogging, I hope I answered all your questions about cameras and lenses! Soon I'll be sharing a post about how I edit my photos. Stay tuned!
If you have any questions at all, leave a comment below or DM me on Instagram @thewhimsysoul. Also, follow @whimsysoul – a community repost profile where I highlight YOU and YOUR work! Use #whimsysoul on your photos so I can follow along your photo journey. 🙂