Blue skies. Even more blue waters. Sunny days and warm nights. Palm trees on steroids. Cute coffee shops and killer seafood tacos. This is why you need to visit La Jolla of San Diego. Nestled in the North part of San Deigo is La Jolla, otherwise known as the Gem by the Sea.
We visited La Jolla for Fourth of July this year, so I just had to wear my red, white and blue outfit from H&M, the Coachella Collection. I snagged them both on sale because I loved how the red crop top paired with this white midi-skirt. The movement of both pieces is fantastic and flatters curvy figures. To top off my 4th of July look, I wore my blue Raybans from Ditto (use code WHIMSYSOUL for a free trail!)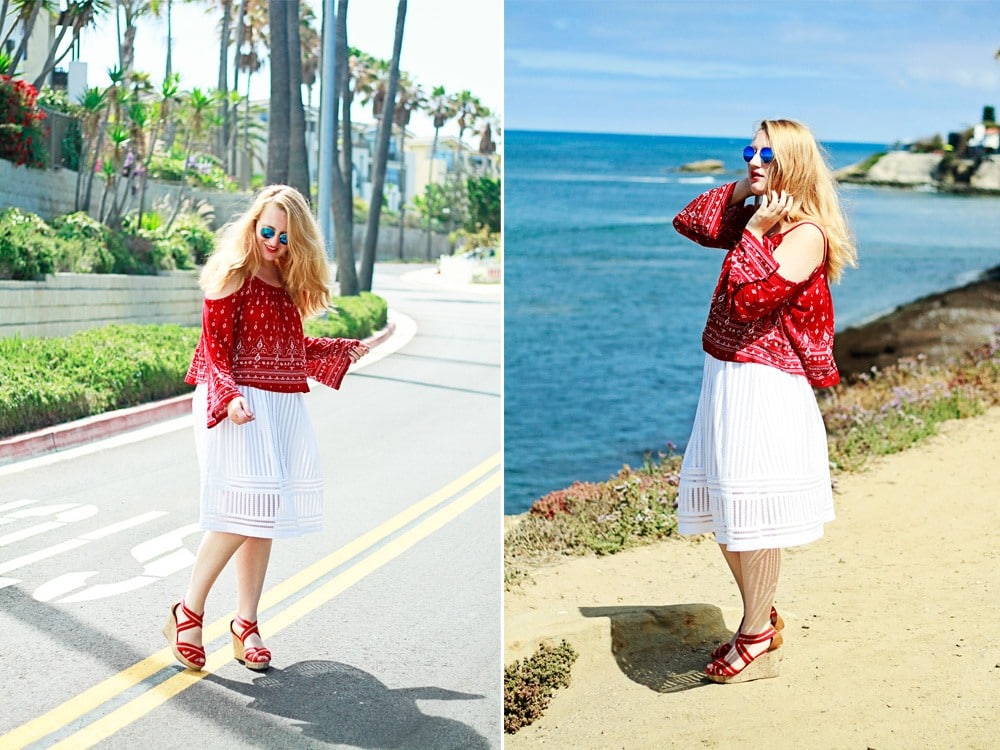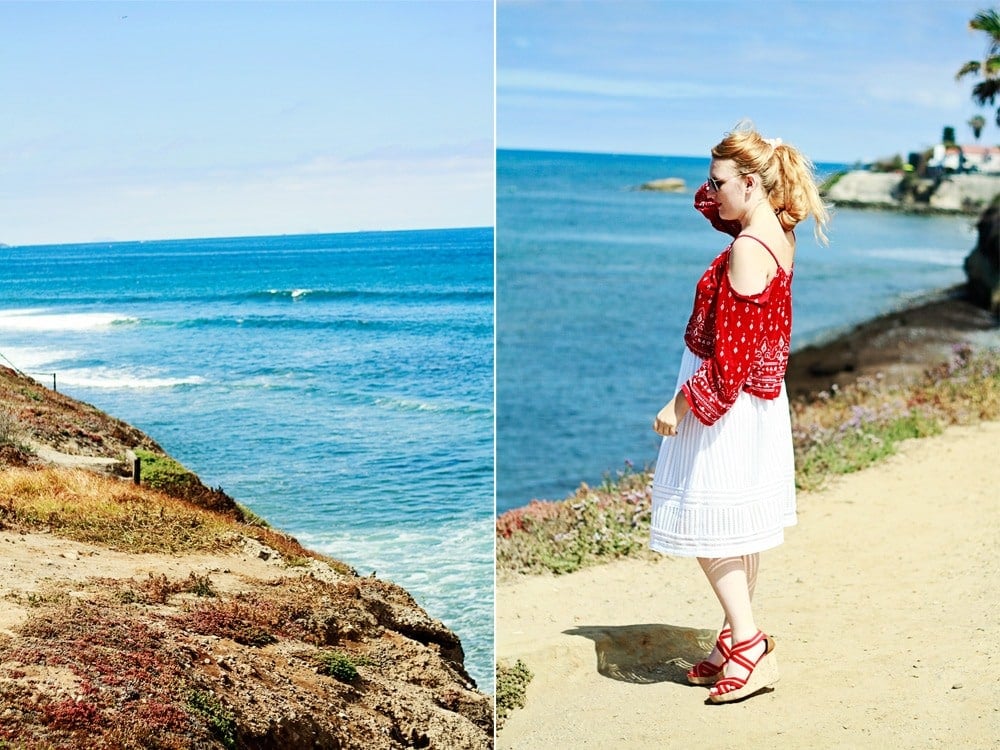 Alrighty, enough about the clothes and more about La Jolla! A friend of mine grew up here, so I knew I had to visit after hearing her talk up the place so much. After a 10+ hour drive from foggy San Francisco, I loved being able to call sunny La Jolla home for a few days. This spot is peaceful and laid back, but still has so many things to do. Swimming, snorkeling, surfing, kayaking, parasailing, on top of the go-to beaches and cute restaurants. If you're planning a trip to San Diego, I highly recommend staying in La Jolla, or at least spending a few days around here!