Raise your hand if you love having fancy nails but hate paying $65+ a month just to get them done?
Yeah, you two? I used to go to a salon and drop $65 once a month for a while but just couldn't take it with the investment (time and money!) that process took. There has to be a better way to get flawless nails! So, I tried press ons and I'm spilling the tea on Kiss Impress Press-On Nails. In this post I'm sharing my honest thoughts on press-ons and really important tips for maintaining your manicure.
Impress Nails Review: Why I Use These Stick On Nails + Vital Tips For Maintaining Your Manicure!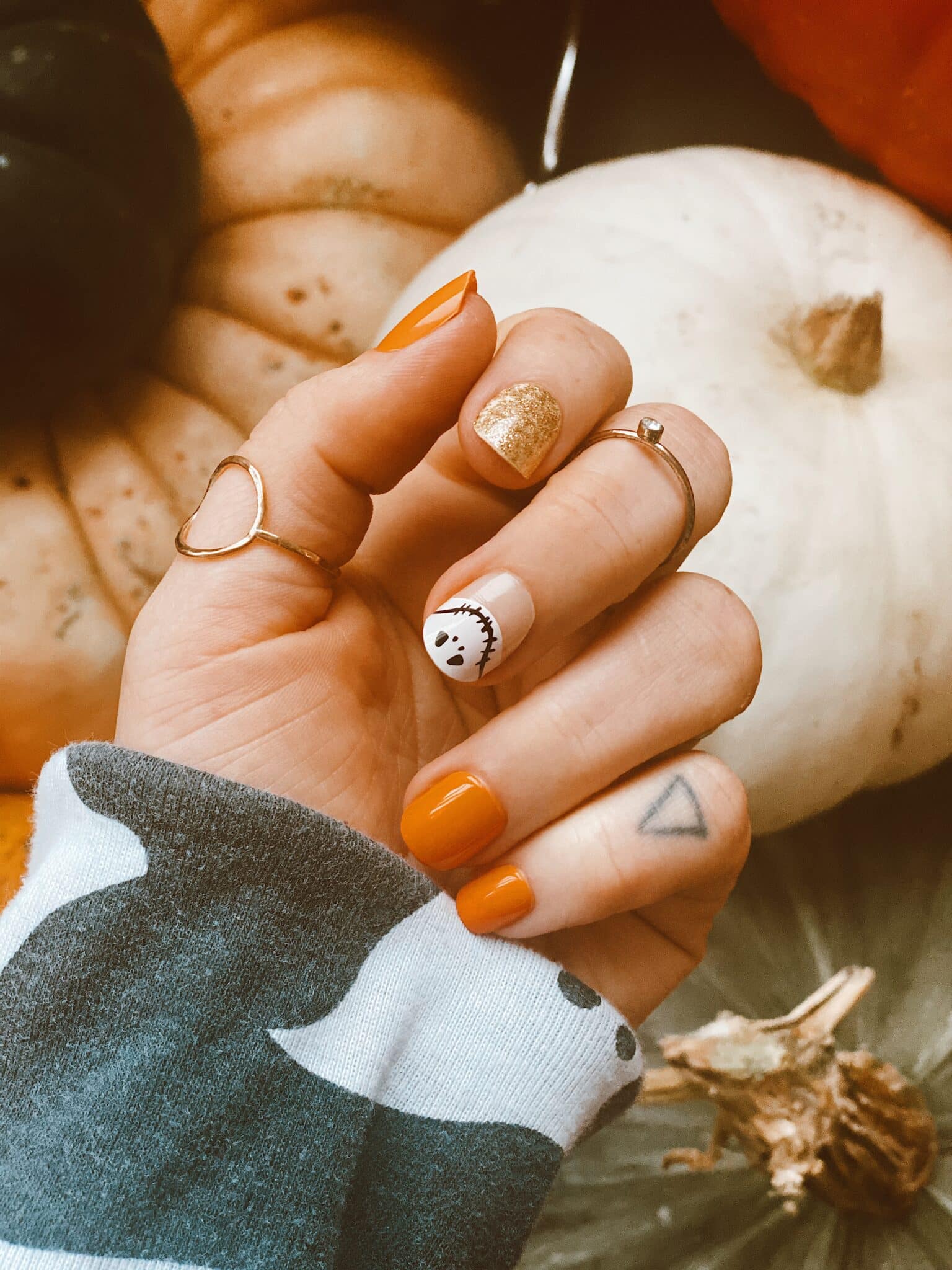 >> Got a question about imPRESS nails that you need answered quickly? DM me on Instagram @thewhimsysoul and I'll be happy to help!
Impress Nails Review 2022
I never thought I'd be a person who could even use fake nails. My natural nails are short and brittle – no matter how much collagen I use, how many vitamins I take or even strengthening nail polish, they just can't get long.
Regular nail polish just doesn't cut it for me and I have tried and failed HARD to do my own gel manicure at home with at-home gel polish. I was going to a salon for a while to get gel nails applied professionally at a nail salon, but that was $65-70 a visit here in San Francisco, so I stopped making monthly return visits.
Enter: imPRESS press nails that are supposedly easy to apply to your own nails and come in hot at a super affordable price of around $10 a pack. Their nail collection is HUGE and rumors have it that these nails last a really long time.
I first tried out the Lavish Couture set, filmed the process of applying them and then sat down to write this imPRESS nails review post one week later to see if they've held up. UPDATE: Since writing this in 2020, I have been using imPRESS nails all the time. This post is now updated with even more tips!
Watch my Video To See my First Impressions + Applying The Impress Manicure Set!
And…. THEY DID! I'm really happy to report that my nail set looks exactly the same as when I applied it last week, minus a super small chip. But that doesn't mean imPRESS nails are perfect.
There are some super important tips you need to know when applying these nails and hacks for maintaining them so they last a really long time. That's what I'm sharing in the rest of this post!
How To Apply imPRESS Nails (MAJOR TIPS!)
The box makes it seem really easy to apply these nails. Clean, Peel, Stick!
BUTTT there's a little more that goes into applying imPRESS nails correctly and of course, the upkeep of maintaining them.
First, trim and file down your nails so they are smooth and at your desired length. My thumbnail was brittle so I filed it down to be more smooth so the fake nail could adhere better. Push back your nail bed to make room for your press on nail. Then, clean your nail with the nail prep pad wipe that comes in the box.
When it comes time to apply a nail, use the size that fits best. There are little numbers on each nail to signal which size they are but I found it much easier to just hold up an imPRESS nail to my own to see what one fits the best. When in doubt, go with the smaller size.
Then, stick 'em on! Start by pressing down in the middle of the nail and then rolling your finger to the edges to really make sure it's stuck on. Do this for both of your hands and make sure to have fun with the patterns and styles! Unless you are doing the French Manicure set or a monochrome set, of course.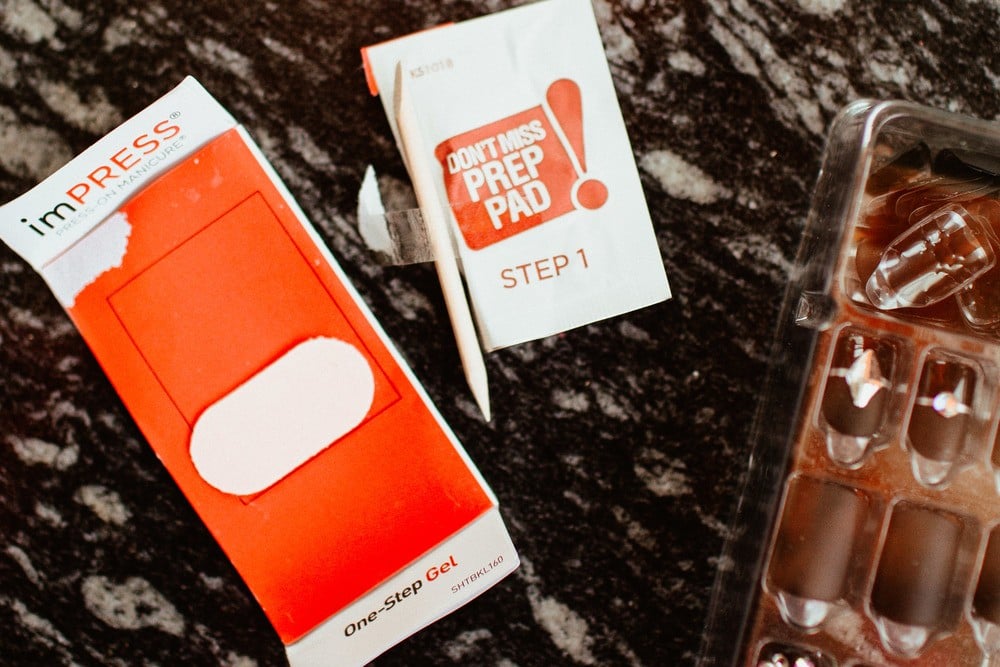 When all the nails are applied, take a clear gel polish and coat the underside of each nail. This is SUPER important for helping the fake nail adhere to your own and maintaining this underside coat of clear polish helps the nails stay on longer.
Wait an hour and then use a nail clipper to trim down the fake nails, as they'll be really long. The pack does come with a small nail file but I found it kind of useless, so I used my own. After about 10 minutes of trimming and sculpting, my nails were ready! Woohoo!
How To Make Impress Nails Last Longer
How Do You Keep imPRESS Fake Nails From Falling Off? Everyone says their nails fall off to fast, but I have some secret tips for you to make your manicure last longer.
First, Each pack comes with extra nails for replacements to even a second full set. Keep 1 of each shape in a coin purse and tuck those in your bag so if a nail falls off while you are out and about, it's easy to just re-apply the nail.
You can also carry around nail glue if you happen to catch the fallen nail. It's very affordable, just a few bucks. I personally would keep some nail glue and extra nails at my desk if I still worked in an office.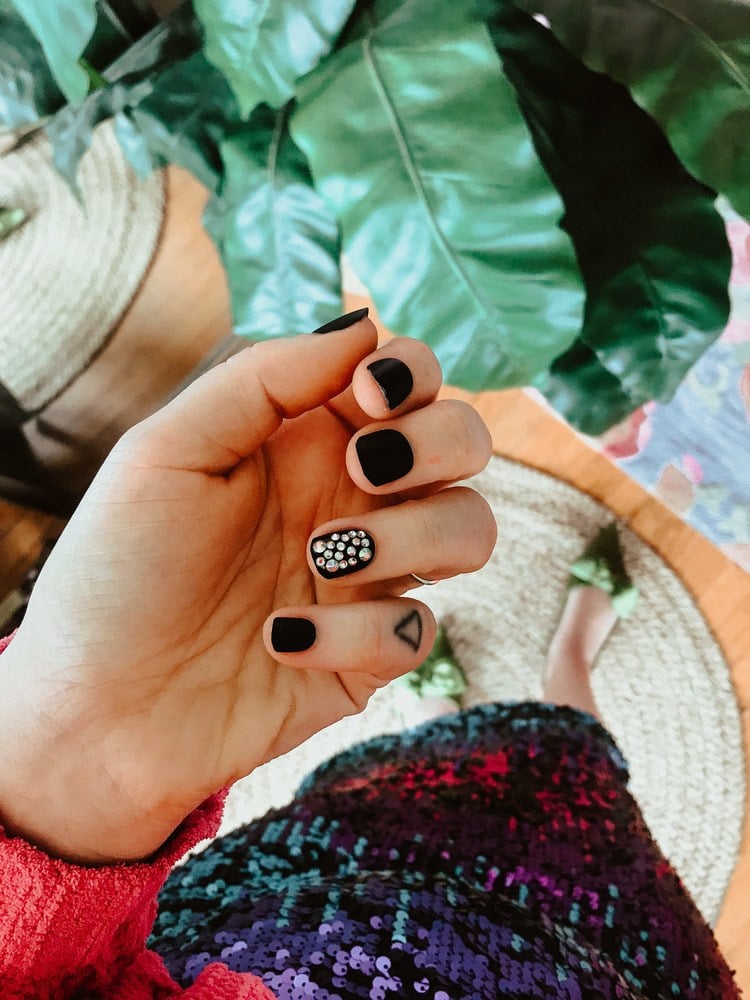 But, obviously, you want to avoid reapplying at all. These are some of my secret hacks for keeping your nails from falling off.
Apply your nails at night, after you washed your face, etc, so you can sleep overnight without distributing them to help the glue set extra well.
Avoid soaking them. Aka, if you do dishes, use dish gloves. If you're soaking in a hot tub, try to keep your hands out of the water to prevent the glue from dissolving too fast.
Reapply that clear nail polish on the underside every 3-4 days as it'll rub off over that time.
Can You Shower With imPRESS Nails?
Yes! While you should be mindful of not excessively soaking your nails, they are perfectly fine to take in the shower (that would be pretty poor design if they weren't) Since applying my nails I've taken about 3 showers I think and my nails are still firmly on.
That being said, if you want your imPRESS Nails to last longer, I suggest wearing rubber gloves in the shower and a hair tie at your wrist to keep water out of your hands. This will help the glue of the nails last long!
What Are The Best imPRESS Nail Colors?
There are SO many Kiss Impress Nails available it's really up to you on which colors you like best! You can shop them at places like Target, or online at their site directly for even more options.
Keep in mind that if you go for the Coutoure set, as I have here, that the faux diamonds are super chunky. I still haven't gotten used to the feeling of something on my nails (know what I mean?) So if you get easily distracted by things like that, go for a flat/plain set of nails.

How Long Do Impress Nails Last?
If you take good care of them, they can last up to 4-6 weeks!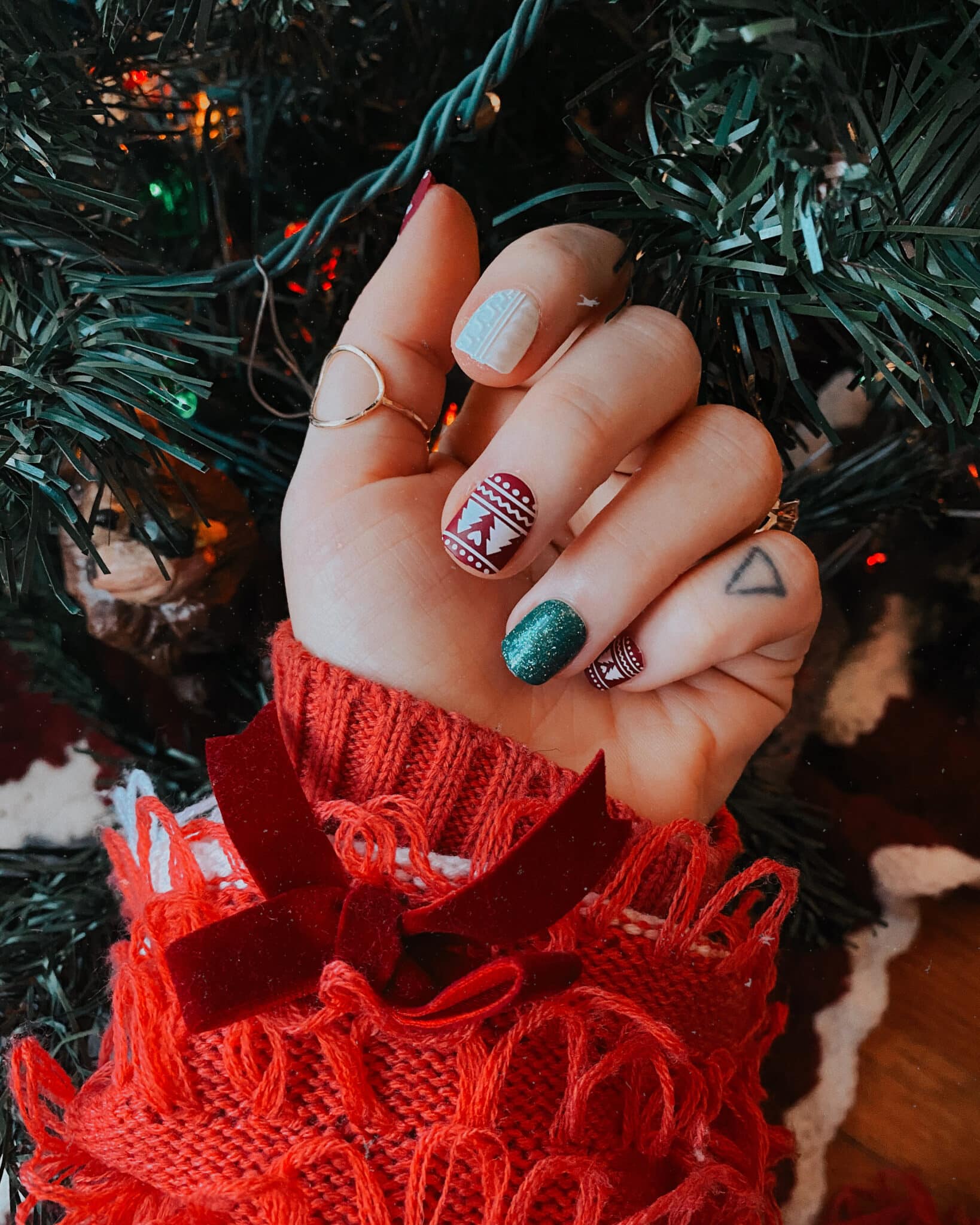 How To Remove Impress Nails?
You'll know it's time to take off your nails when your hair starts to get caught in the nails, or when they are getting loose. I wait until the glue has loosen up a bit and then I just press down on the nails and slide them off. Sometimes I need to use a fingernail clipper and slide it under the fake nail into order to pop it off my nail bed.
Press on nails from Impress do NOT damage your nail in the way gel manicures do!
What Don't You Like About imPRESS Nails?
As I mentioned above, I still have to get used to the feeling of something heavy on my nail, but this is only a problem for the 3 fingers I have a studded nail design on.
Also, as I chat about in my video, before I re-applied a new coat of clear gel on the underside, a couple of my fake nails were ever so slightly detaching from my nail. Not enough to notice BUT it turned into a hair trap. As in, everything I ran my fingers through my hair, a strand would be trapped under my fake nail.
But that's literally the only thing I have to complain about. I love my imPRESS nails and will be using these for many years to come!
Shop imPRESS Nails Online Or In-Store
Ready to pull the trigger? Kiss imPRESS nails are available on their website, Amazon, Target and Walmart. Honestly, my favorite store is buy them from is directly on their site as they have the most styles available and are always adding new Impress Nails for the holidays.
But Walmart and Target often do tons of great deals, plus then you can see them in-person before you shop.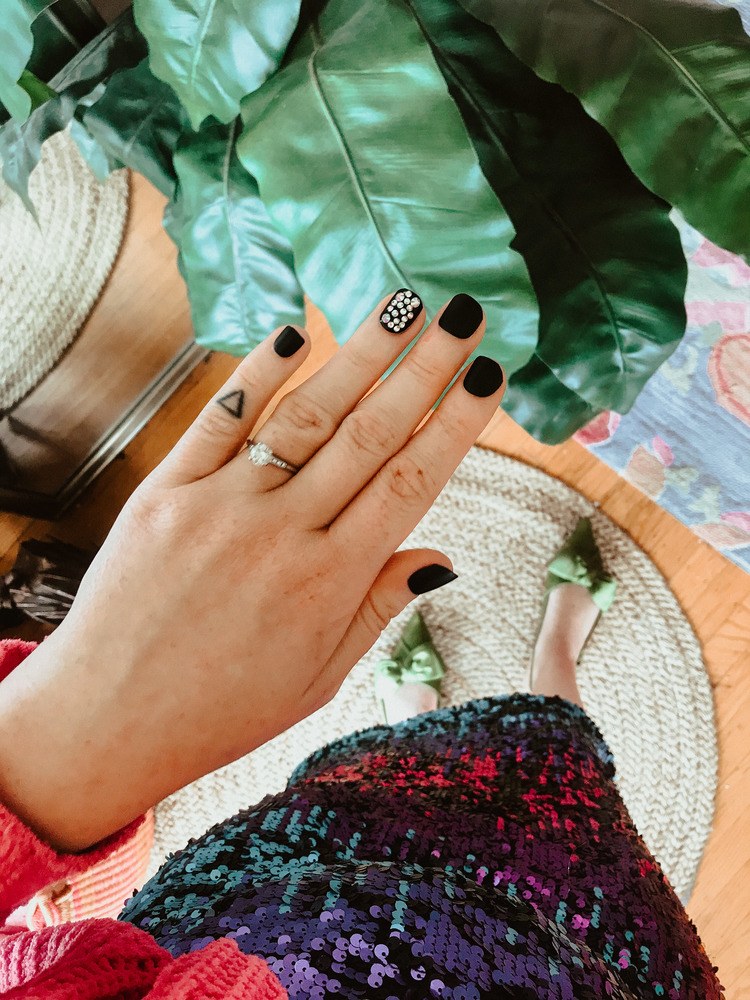 I hope this helps you decide if imPRESS nails are for you! If you have thoughts to add or more impress stick on nails reviews of your own, leave a comment below so everyone can see. I'd especially love to hear from you if you have swum in the ocean or a pool with these nails on! Did they still stick?
If you have any questions, leave a comment or DM me on Instagram @thewhimsysoul and I'll be happy to help!