Last week I landed in LA at 7:30am for a day trip. Our flight home was 9pm. While that's a tad longer than your average long LAX layover, I still lived the day like we were on one. We ran all over LA and it helped me see how you can spend your time in Los Angles during a layover at LAX. I'm part of a travel Facebook group called Girls Love Travel and I feel like women are constantly asking what to do n LA on a short trip, so I decided to write a handy guide to help! Here is my guide and things to do on a layover in Los Angeles (LAX)
If you're in LAX and are looking for something fun to do in LA during your long layover, this travel guide is for you!
To start, here's the most important thing to know about Los Angles – the traffic is on a whole other level here. It can easily take you 2.5 hours to get from LAX to Anaheim, where Disneyland is. 7 miles can take 50 minutes at the wrong time of day. For the reason, I recommend you pick a neighborhood to explore and stick to it. Don't try to drive all over the city because it's a waste of your short amount of time, and really stressful. You don't want to miss your flight.
Below are three different itineraries/areas of the city to explore on your layover. Pick the one that sounds most fun to you!
VENICE + SANTA MONICA
If you're craving sunshine and sand, head here.
This area is very close to the airport, about 20 minutes away. It makes a great stop if you have less than 4-5 hours for a layover. Grab an Uber and head to Great White cafe for an amazing breakfast (try the corn fritters!) or pop across the street to the Erwin for happy hour cocktails on the roof. Depending on if you have lunge with you, rent a beach rusher bike and bike up the boardwalk to Santa Monica. Or, just walk! It's a lot of fun looking at all the shops and you'll probably see a lot of fun artwork and murals.
EAT
Great White cafe, Erwin Hotel for cocktails, Blue Daisy Cafe, The Butcher's Daughter
DO
Bike or walk the boardwalk.
MUST SEE
The colorful murals and the rainbow lifeguard stand!
(Pst I have a whole complete guide to Venice Beach and Santa Monica. Read it here for even more ideas!)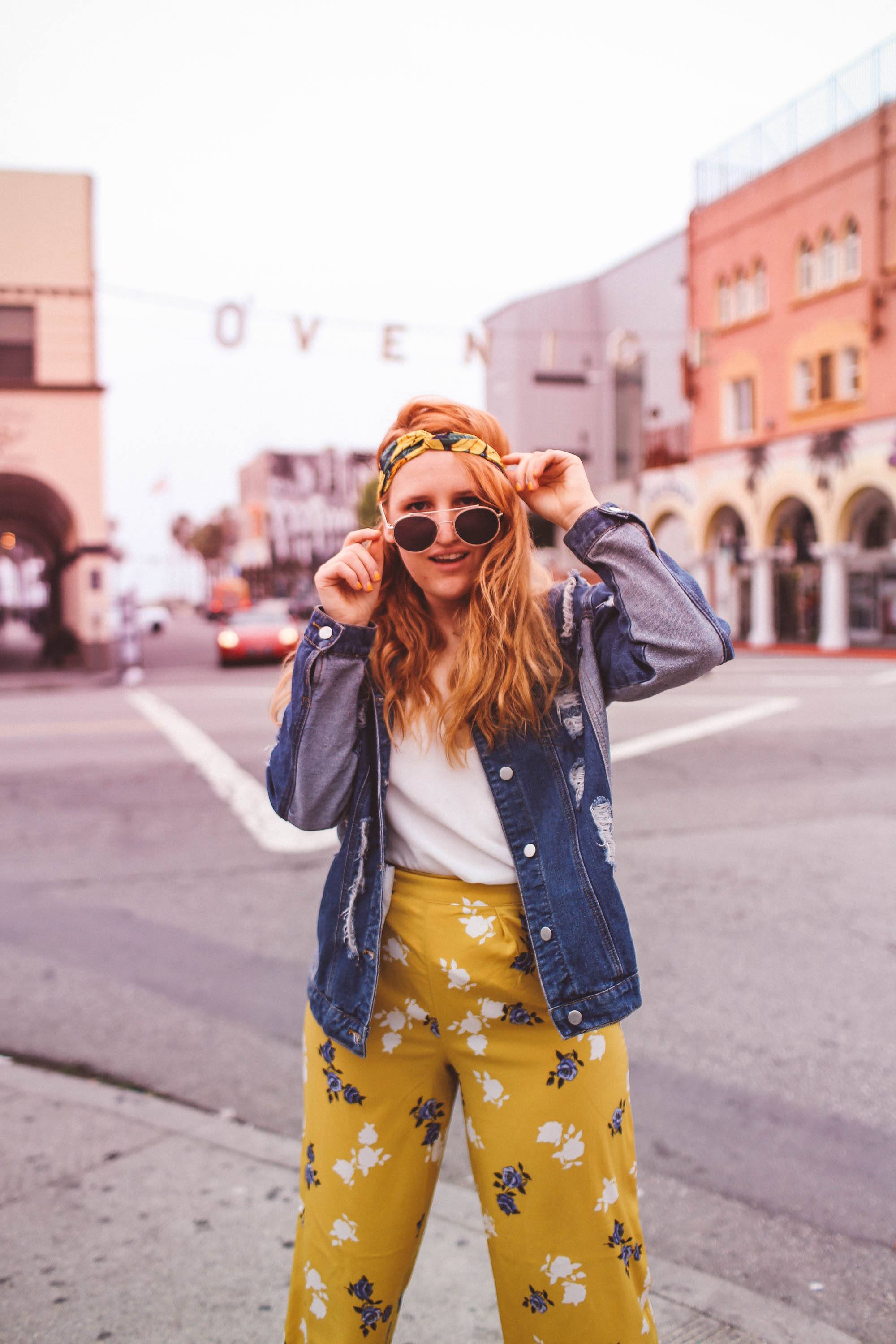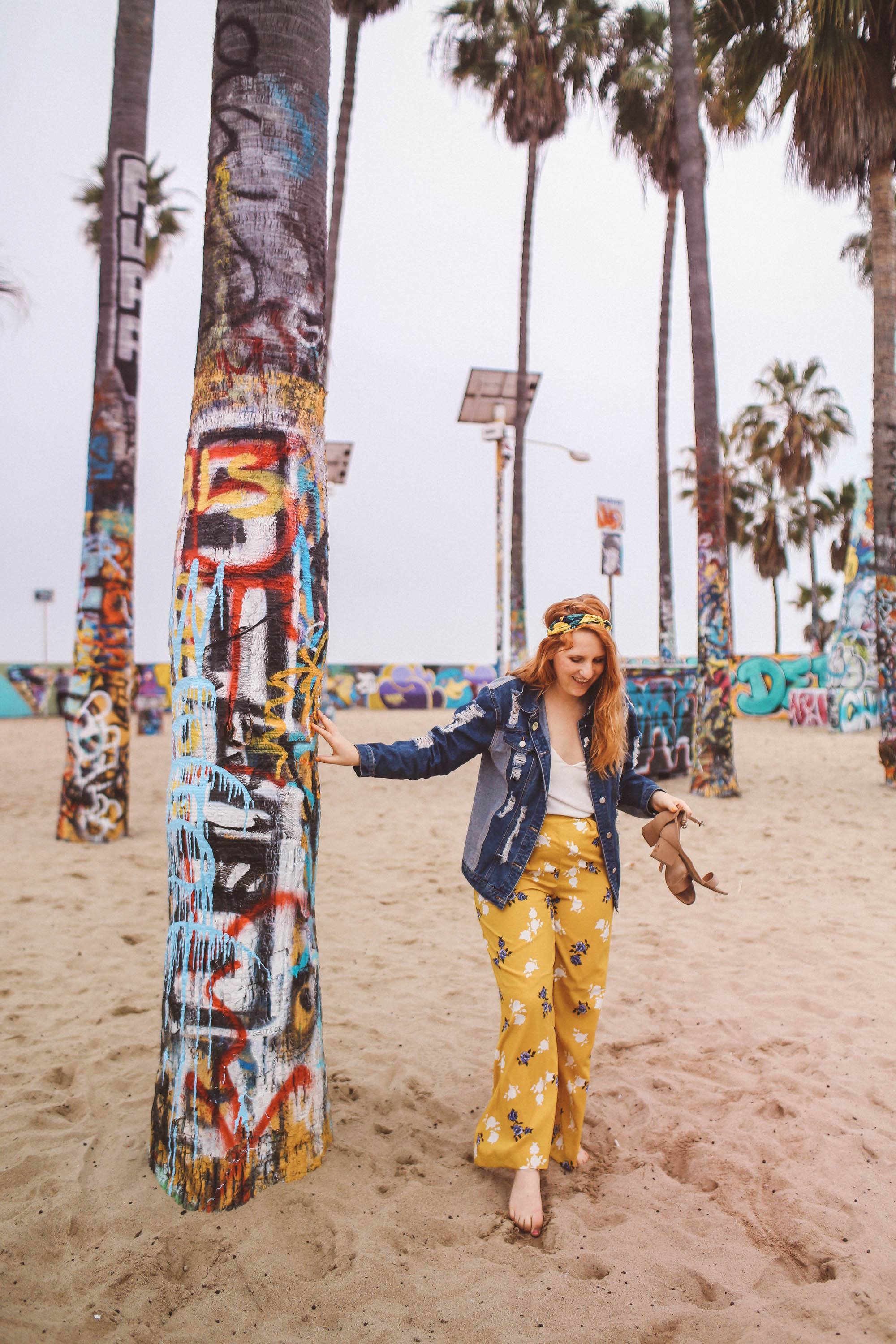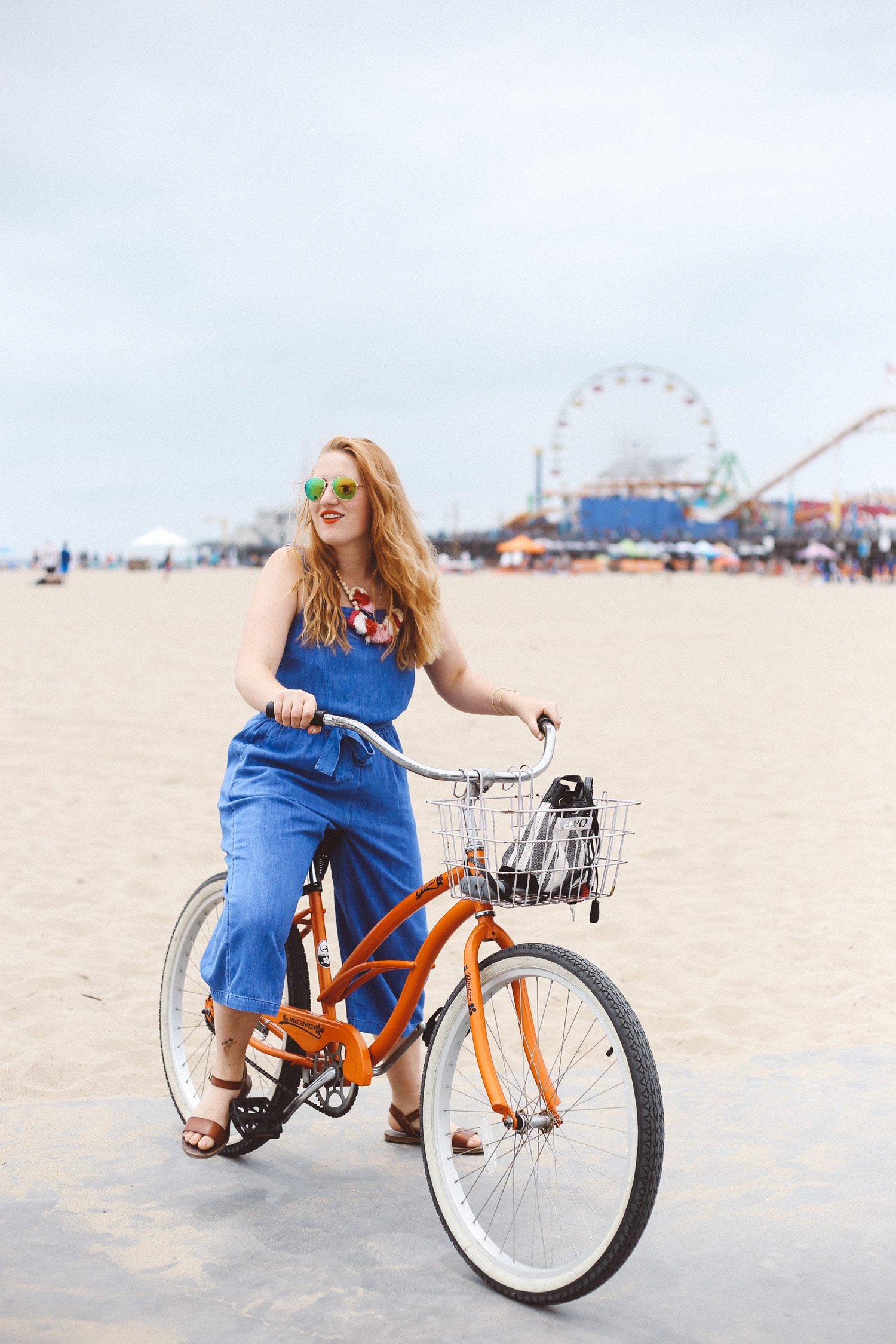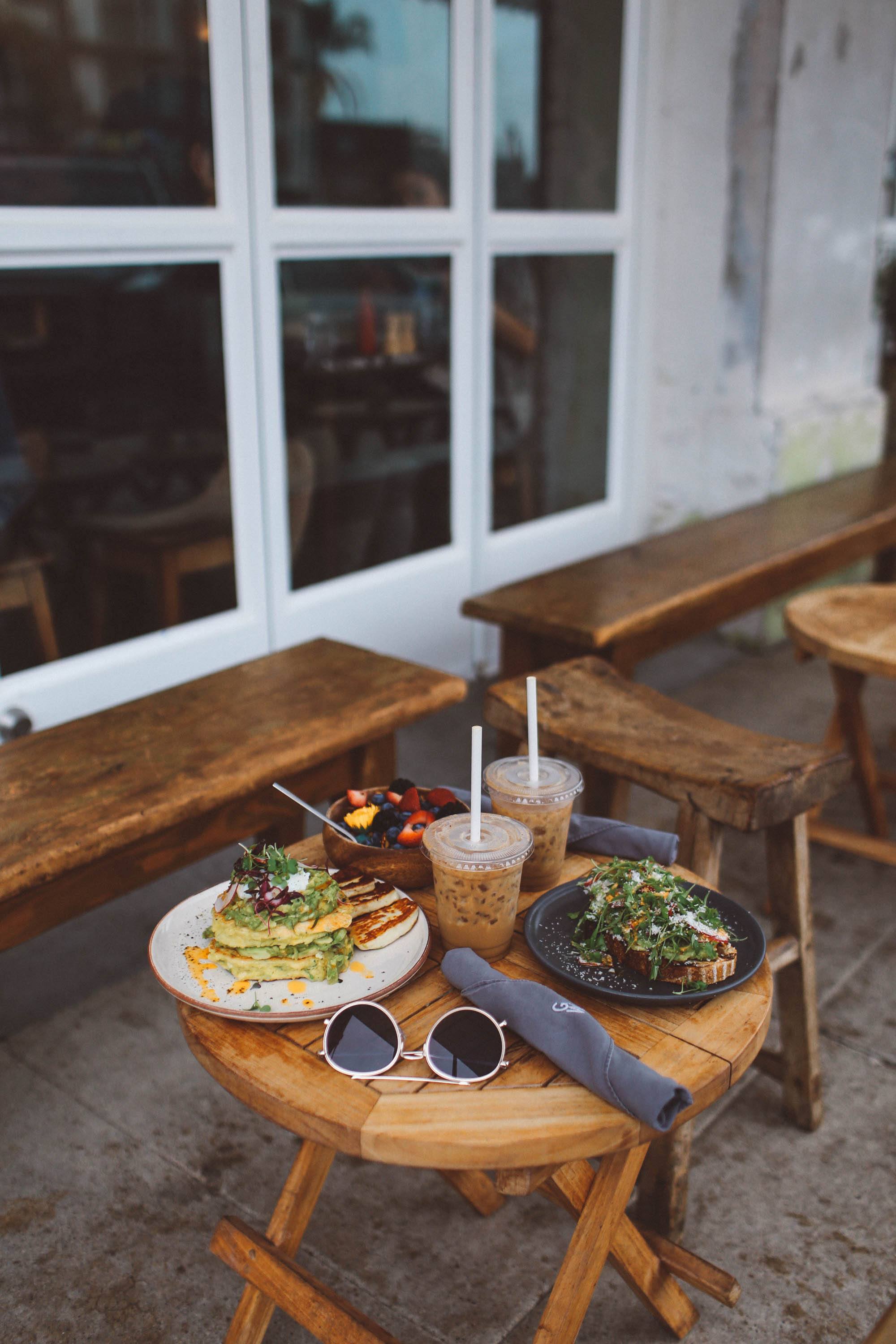 ---
MELROSE / WEST HOLLYWOOD
---
If you want to go shopping + have Instagram famous coffee.
Melrose Place is a fancy shopping area in West Hollywood. Think Veronica Beard, Moon Juice and other high-end shops. If you're looking to do some LA shopping, this is the place! It's probably the prettiest shopping street I've seen. It's also home to the Instagram famous Alfred's – they're the ones who came up with #butfirstcoffee! There's the original coffee shop on one side of the street (it's so cool) and the tea shop on the other side, which is a bit smaller but less crowded. Melrose Ave is home to a lot of fun murals, like the one on the side of Carrera Cafe that changes a lot, or across the street a Paul Smith's Pink Wall.
EAT
Alfred's Coffee + Tea, Ivory on Sunset (cocktails with a view!), Carerra Cafe, Taste.
DO
Shop baby shop! After, walk the famous Sunset Strip.
MUST SEE
Alfred's Coffee, The Comedy Store, Carrera Cafe mural, The Pink Wall.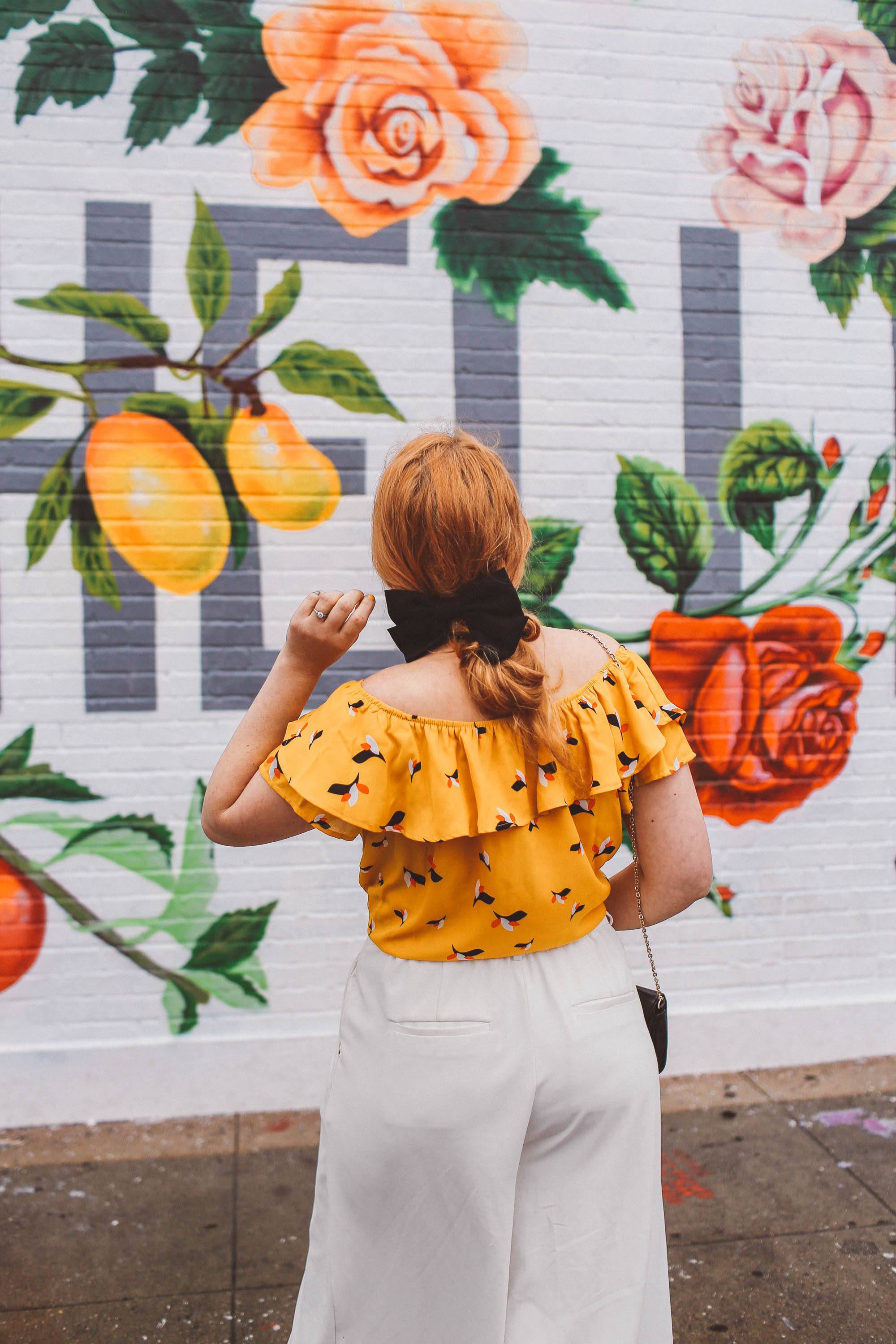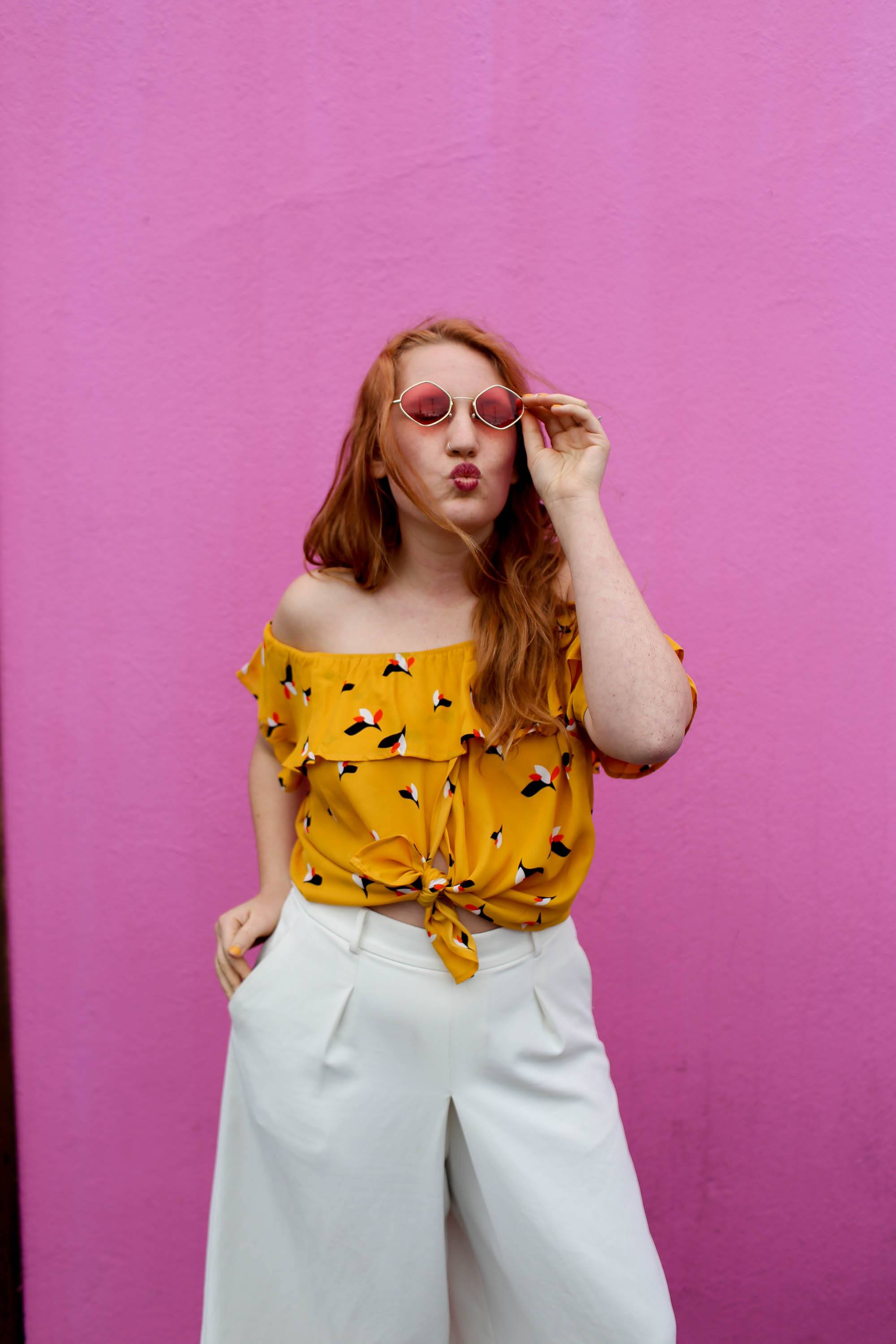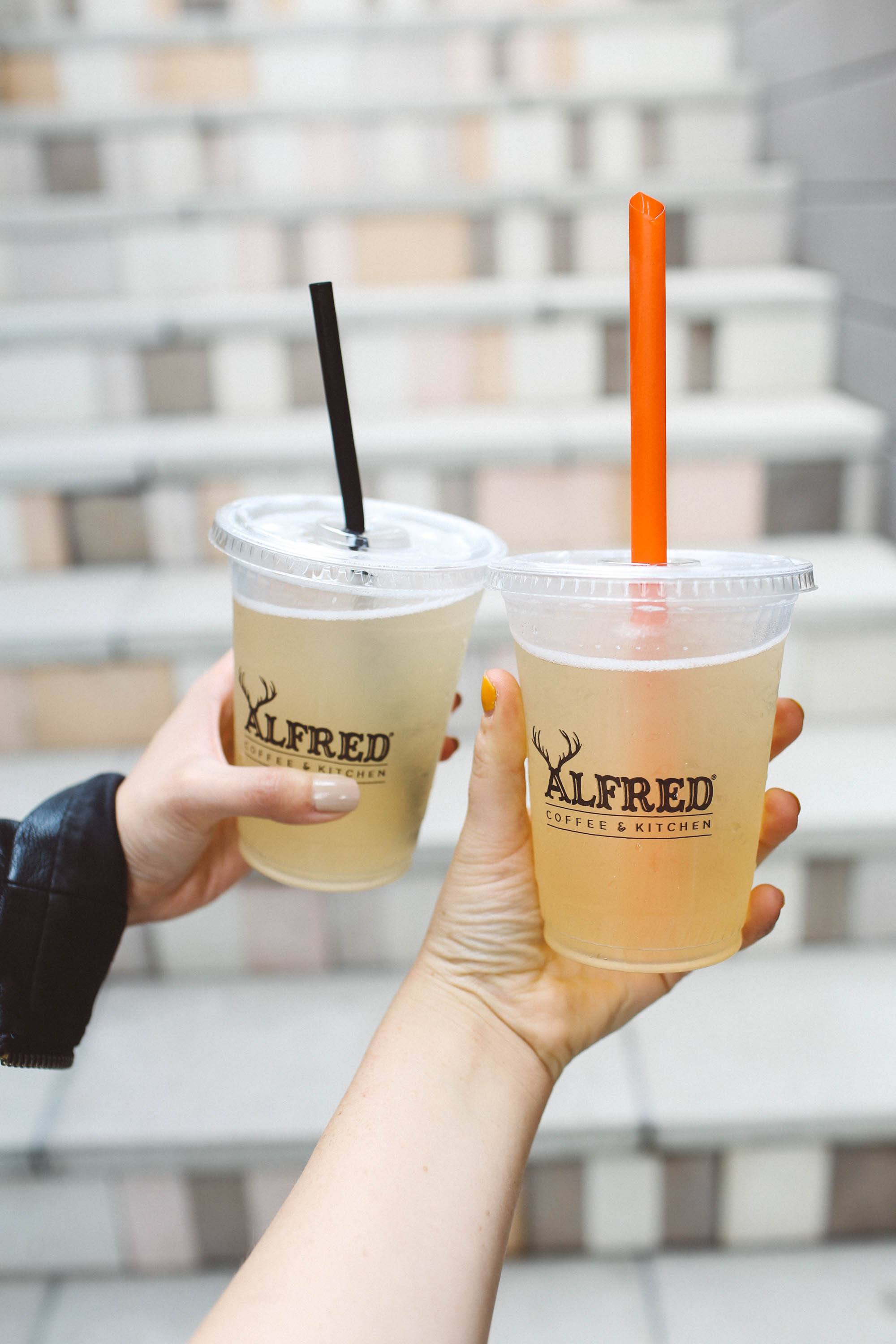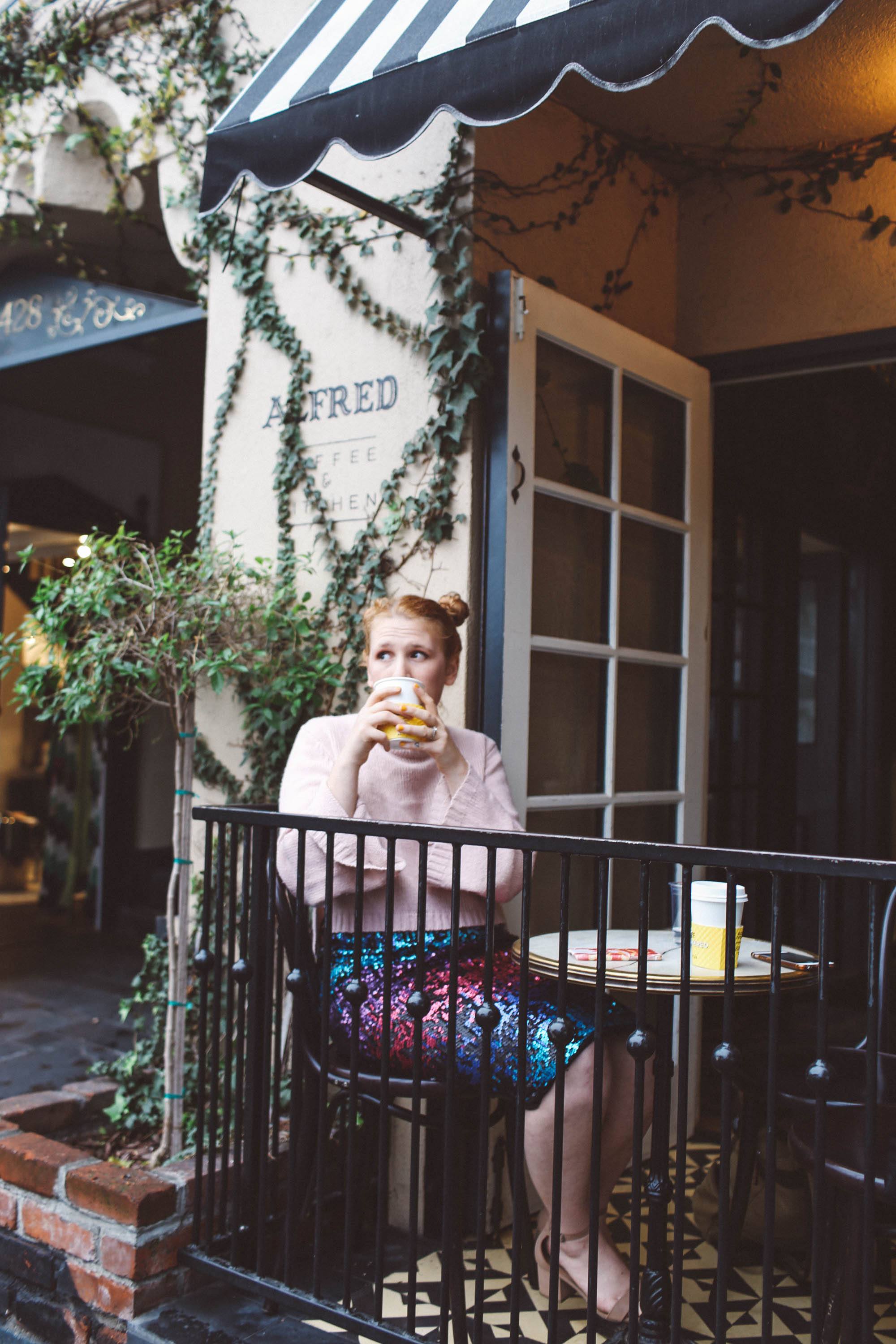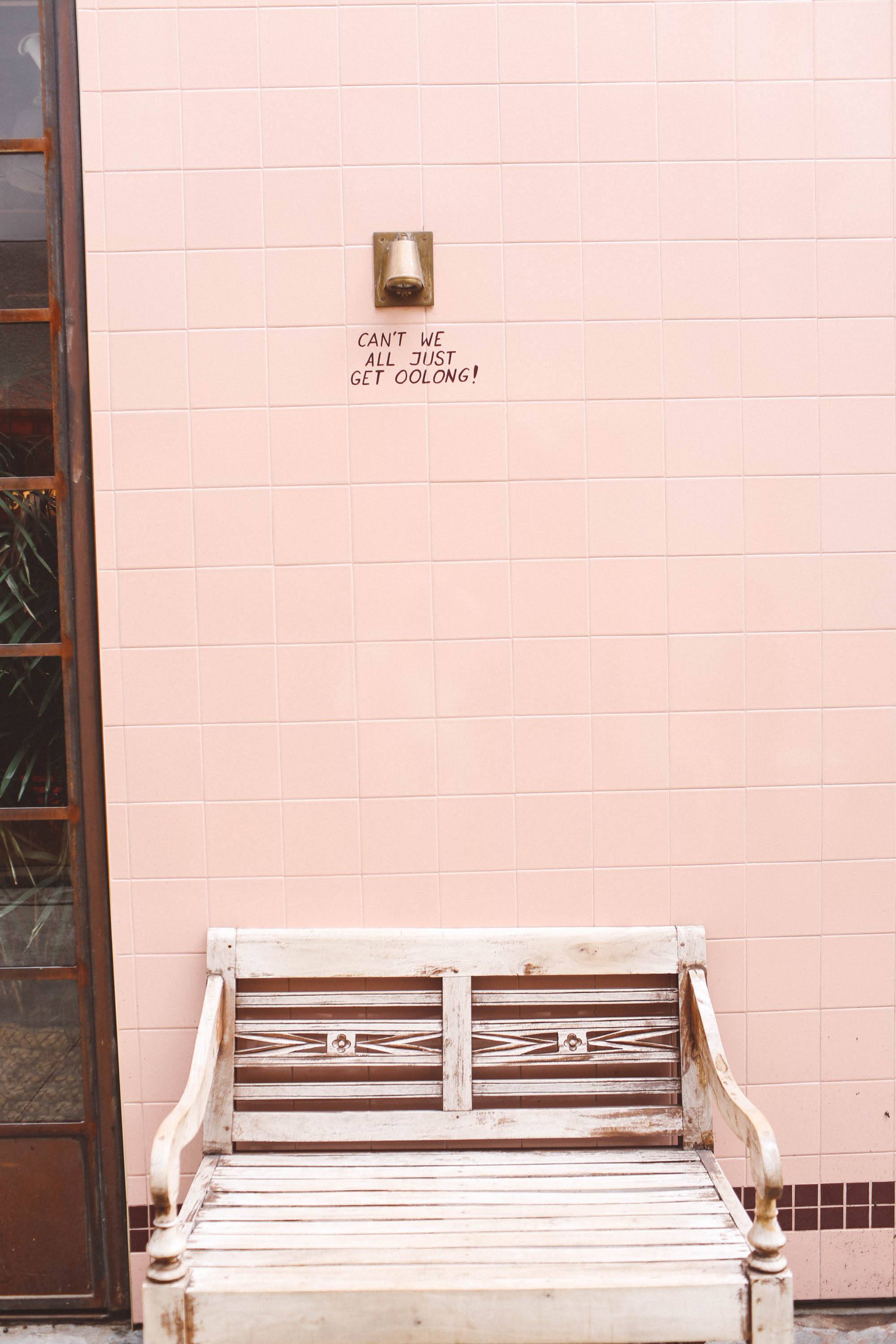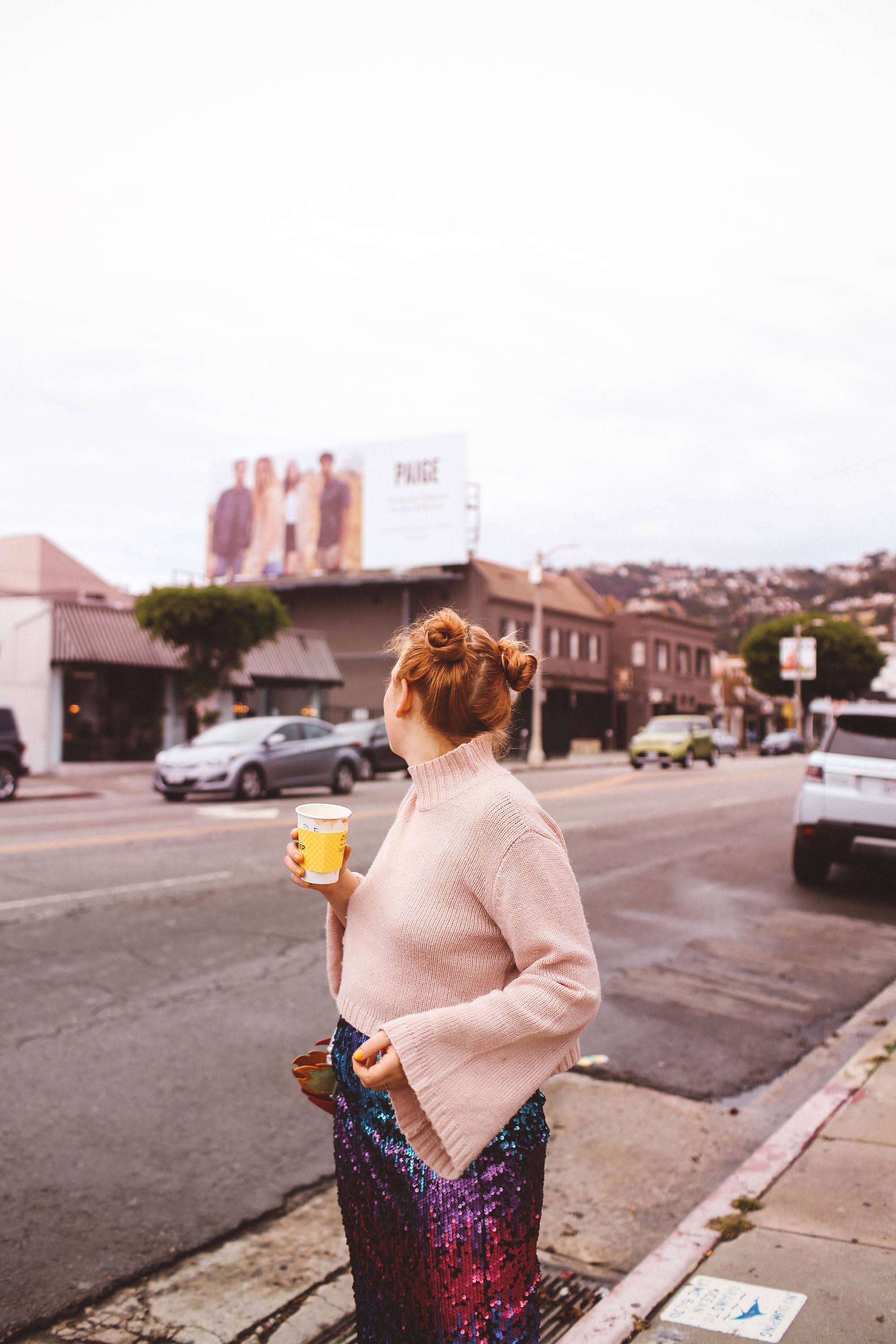 ---
DOWNTOWN LA (DTLA)
---
If you want old Hollywood vibes and the hustle and bustle of a city.
Downtown LA is about 35 minutes by car from LAX. While DTLA isn't exactly the nicest area of LA in terms of street cleanliness or homelessness, the architecture here is beautiful. From old brick buildings to giant concert halls, there's a lot of beautiful corners of DTLA, and a lot of history. There's also a lot of good eats, as many people work here and are looking for something tasty or a good happy hour at the end of the day. If tours, museums, history and tasty eats are your thing, head here.
EAT
Sakana Sushi (yum!), Chicas Tacos, Grand Central Market.
DO
Los Angeles Conservancy Walking Tours, The Broad art museum, MOCA.
SEE
Walt Disney Concert Hall + Arts District.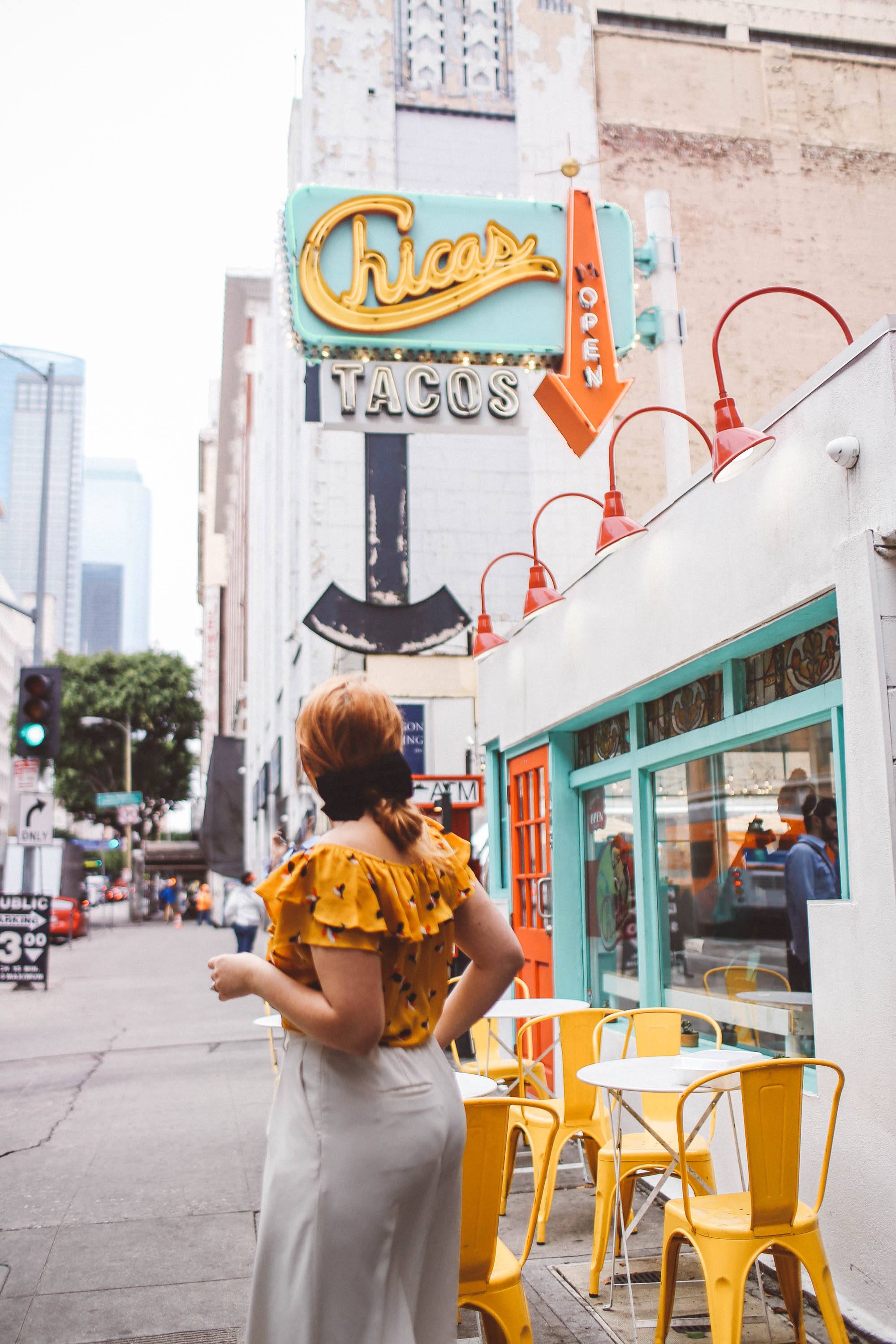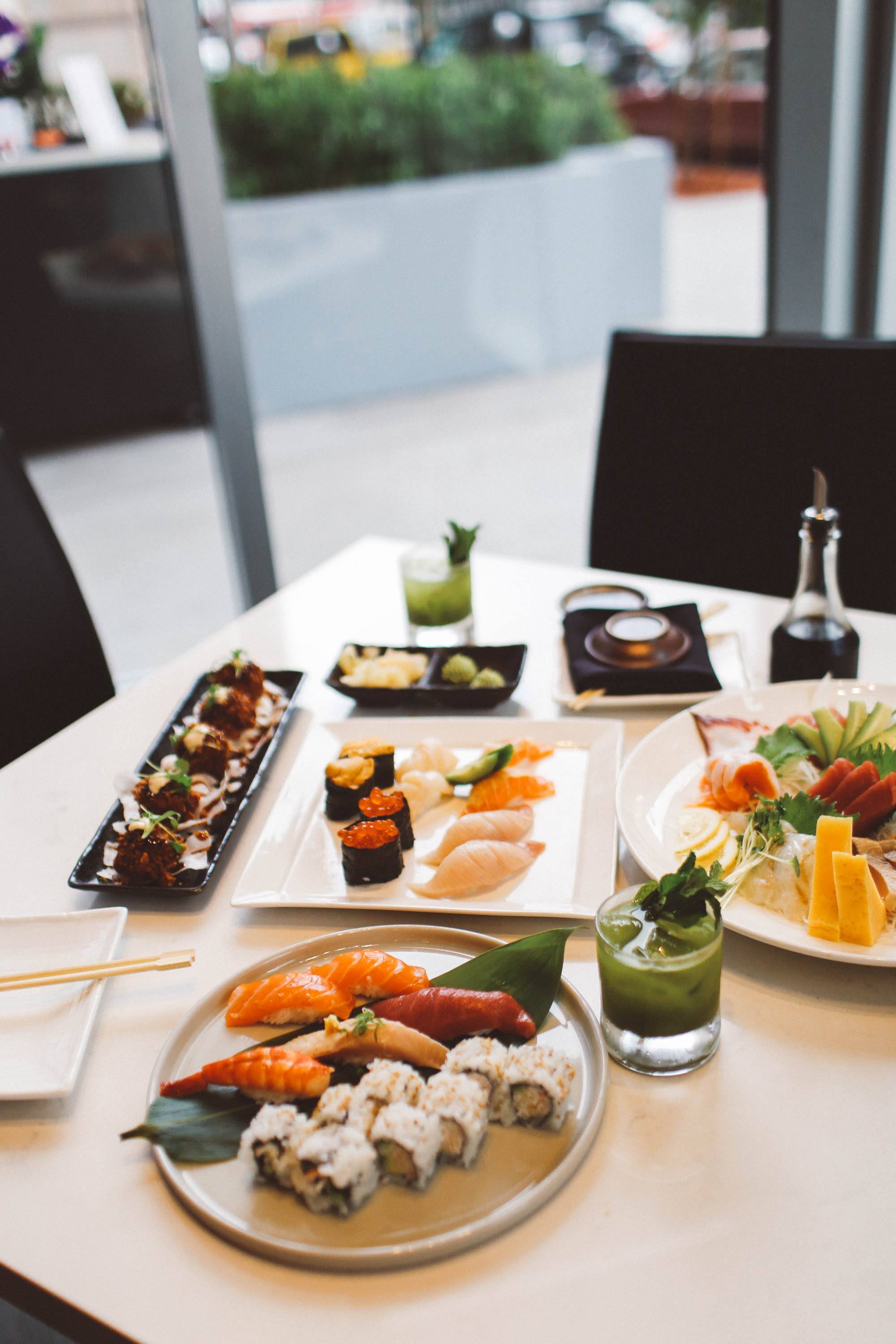 ---
HOW TO GET AROUND/LUGGAGE STORAGE
---
Sadly, there isn't any luggage storage available in LAX, which is frustrating for such a big airport. The best option you have is LAX Luggage Storage, an off-site company that charges a hefty fee for storing luggage. It's $12 per item and $10 for pick/up drop off. Not exactly cheap.
That's why I recommend renting a car and storing your luggage in the trunk. LA is very car friendly, in the sense that there is parking literally everywhere. That also means there's a lot of traffic which can cause delays. A car rental for a day should cost you under $30, which is way cheaper than Ubers around the city. Expedia always has good deals on car rentals.
If you have under 4-5 hours, then consider just taking a taxi so you can go directly to your area of choice and then back to LAX.
---
Any of these options will grantee a fun layover in LA! And the cool thing is, you can do something different every time you have a long layover in LAX. This city is so big and offers so much for visitors! I hope this helps you think of things to do on your LAX layover. Leave a comment below if you have questions!