To fanny pack or not to fanny pack? That is the question.
I've seen the fanny pack pop up on Pinterest and Instagram here and there over the past or so. It made an appearance on fashion week runaways a bit as well. As a 20-something who has always shunned the fanny pack… was it time to adopt it?
I picked up this cute red fanny pack from ASOS and gave it a twirl around the neighborhood.
So, did I love it or hate it?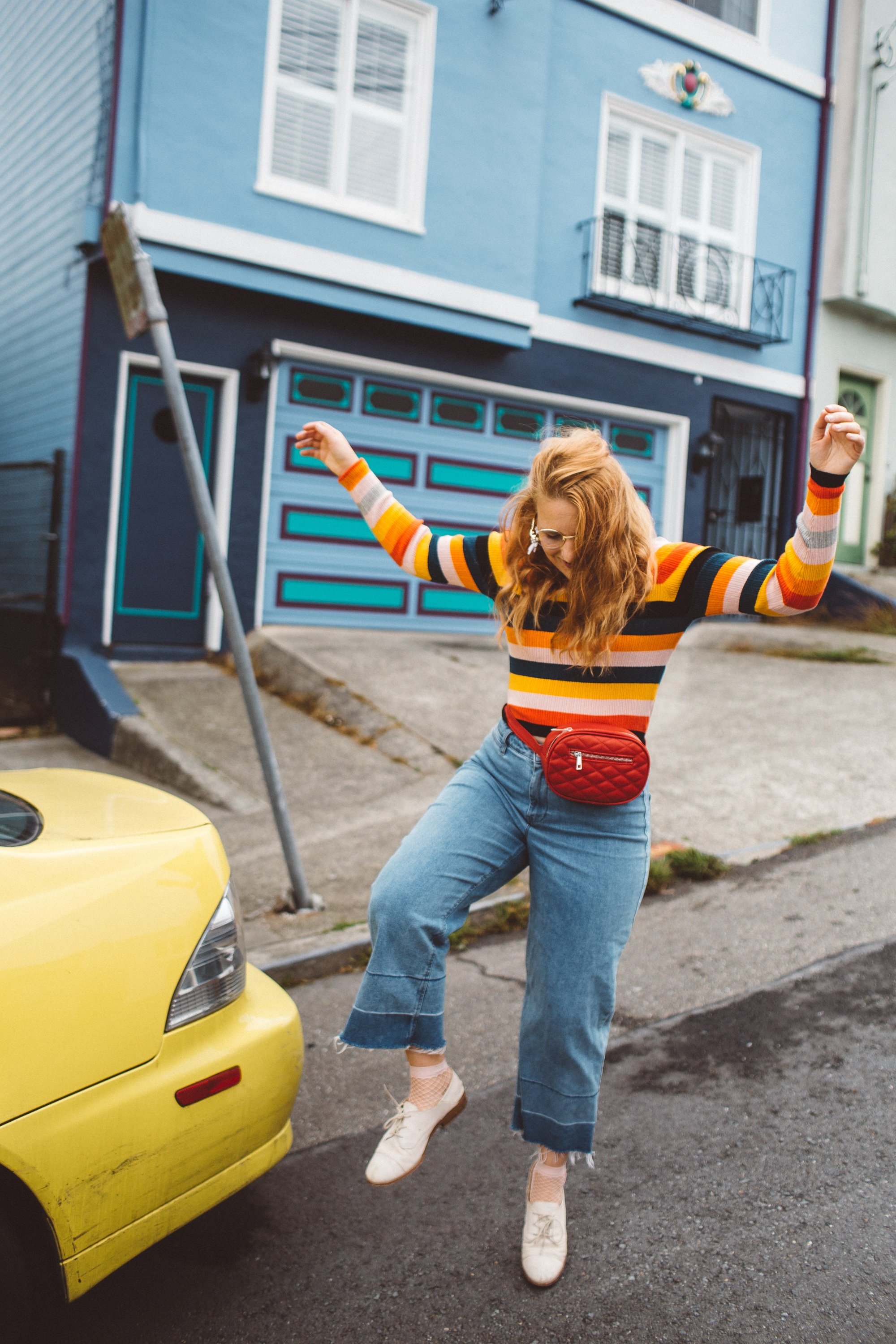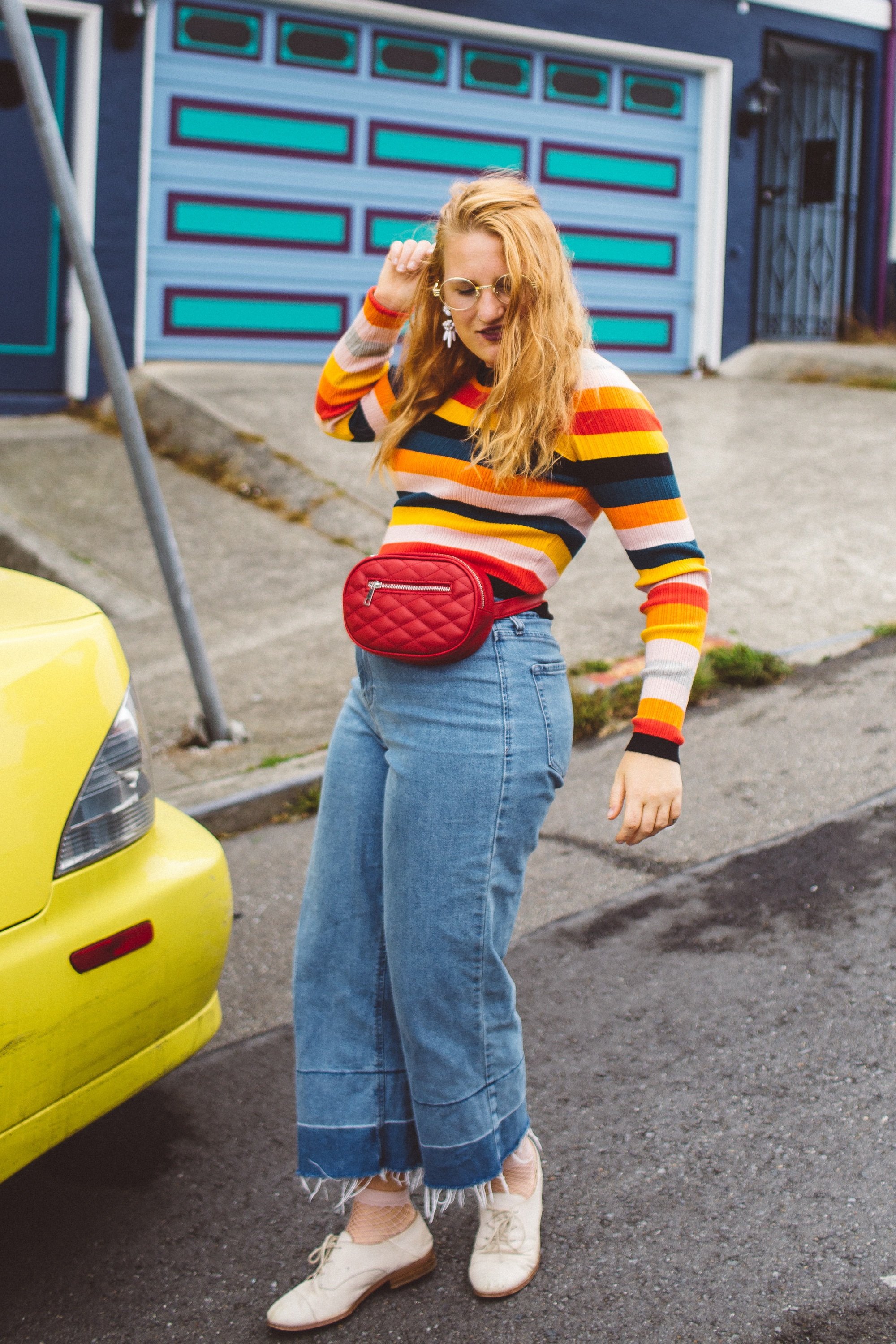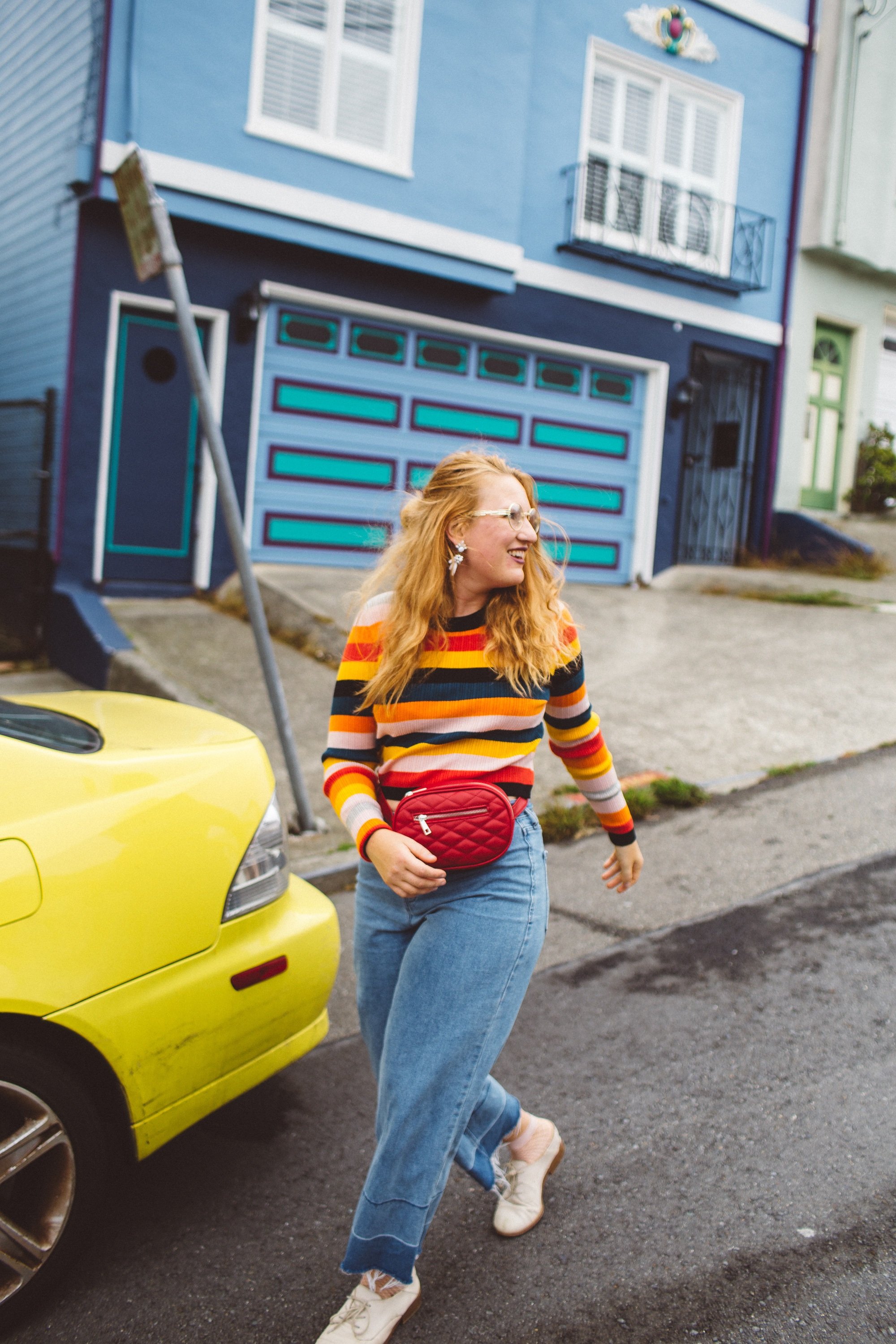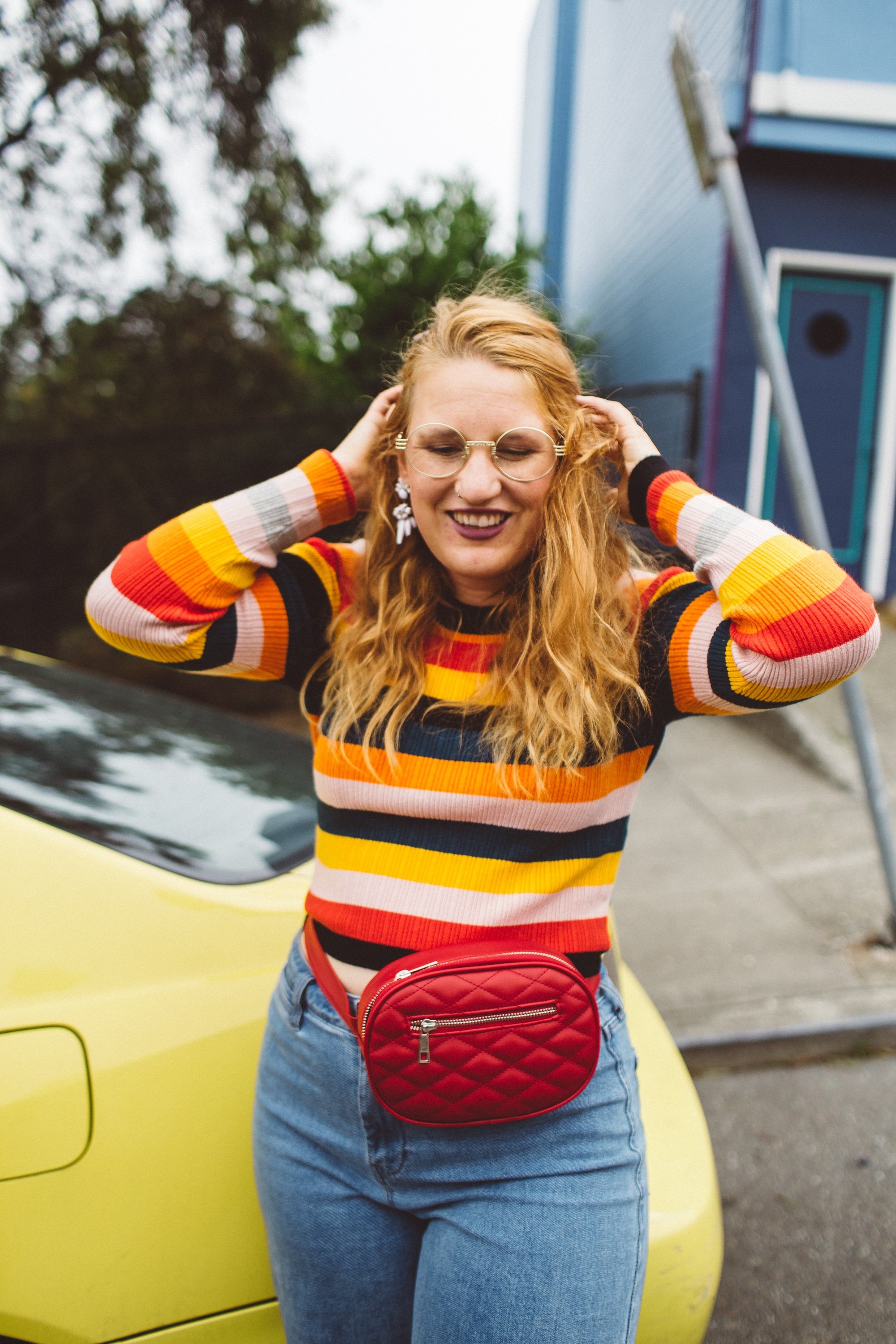 I felt incredibly dorky at first but it quickly grew on me. We took a walk and I loved how my sunglasses, wallet and phone were just RIGHT THERE, in front of me. 1000% times easier to grab than when in a purse.
I personally found it a bit hard to style. The fanny pack doesn't look great over everything, that's for sure. I went with an outfit that has a throwback vibe to play up the fanny pack in a funky, fun way. This rainbow top is so dang cute and under $30.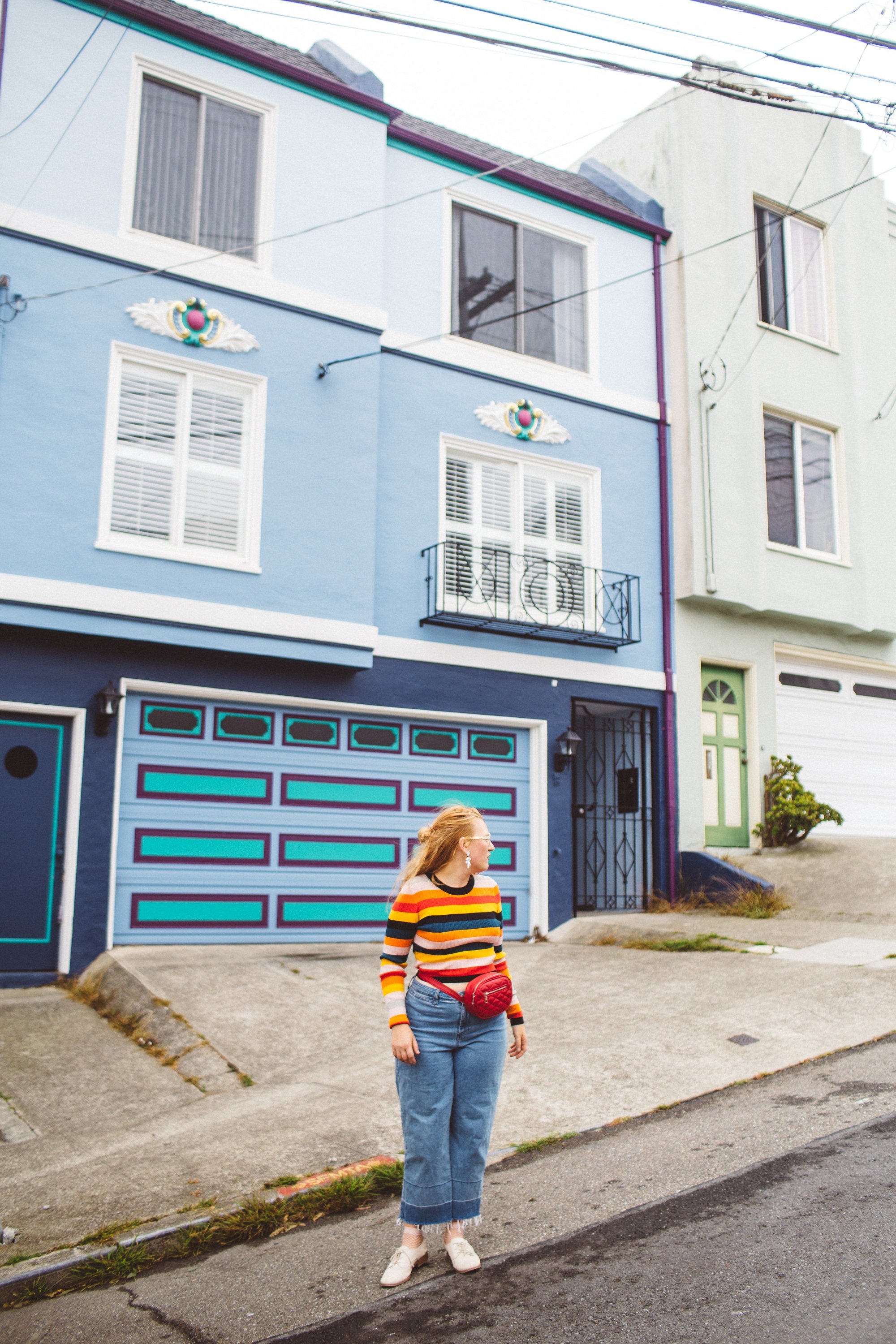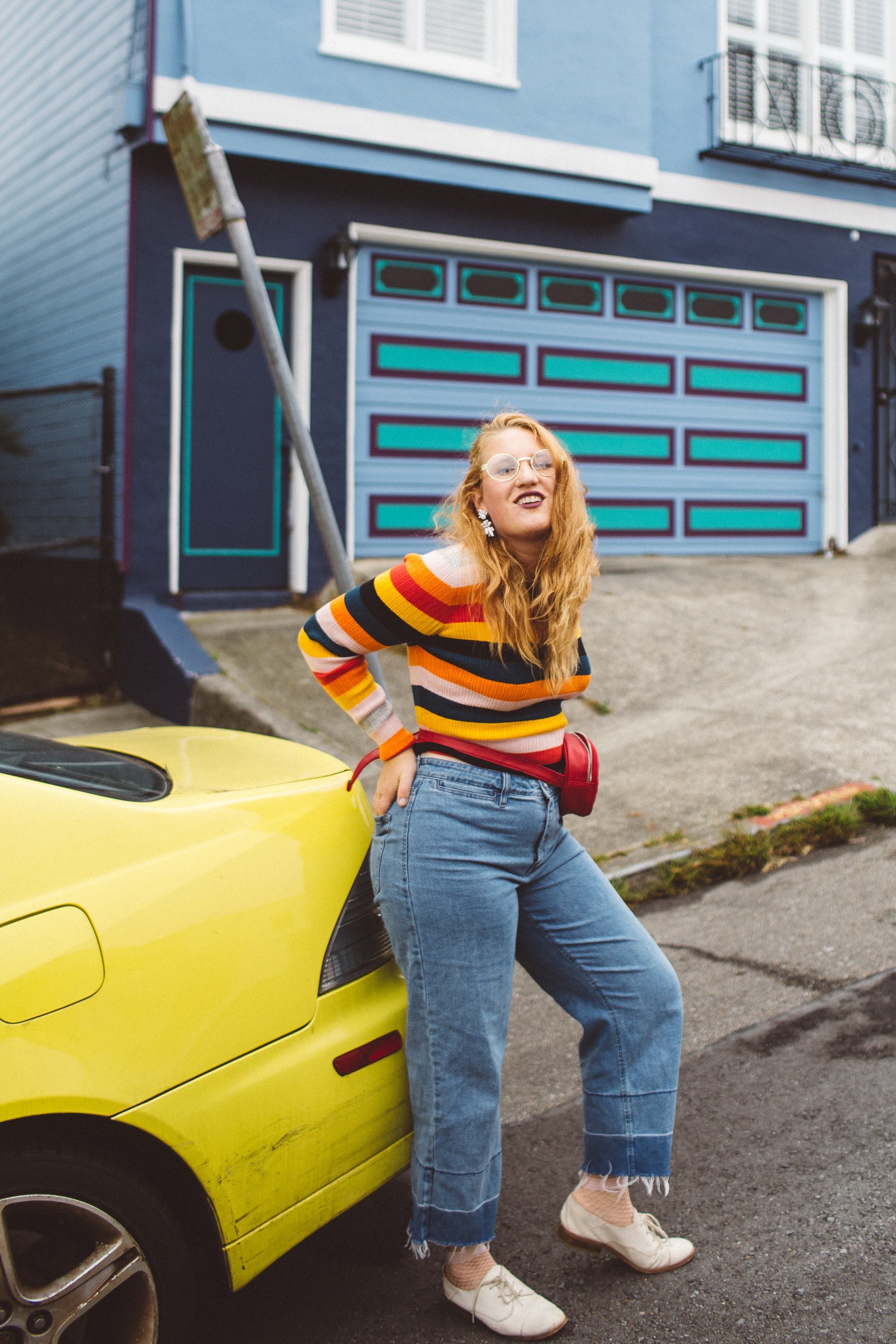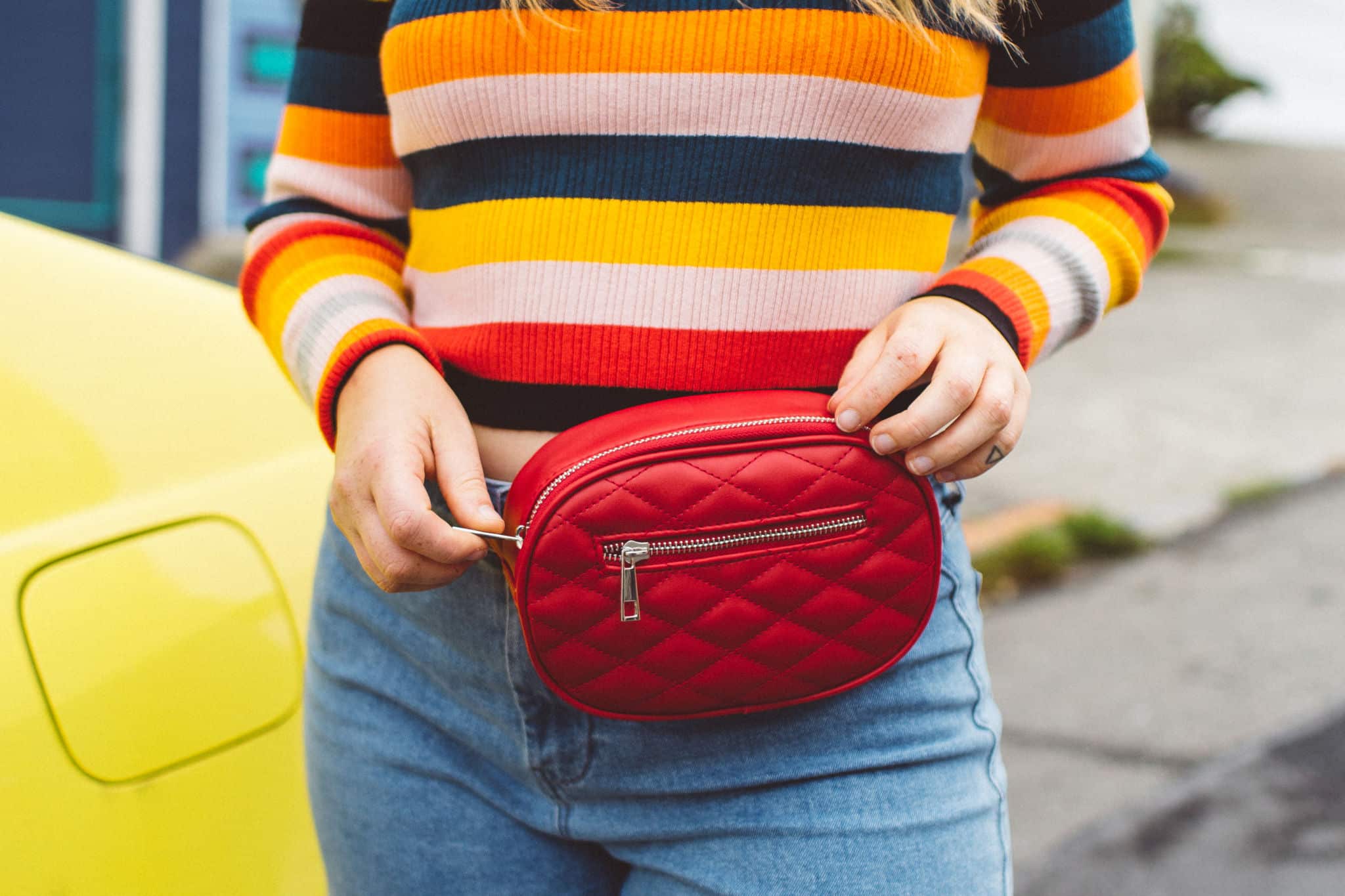 Overall, I think le fanny pack makes for a very convenient purse. I also think it adds a touch of playfulness to an outfit. Am I going to be sporting one every day? Probably not. But I will be whipping it out when I need a touch of flare… or free hands!
How do you feel about the fanny pack?