With spring now in full bloom, it's time to release the old and embrace the new, which means beauty products too! You probably gave your wardrobe a much-needed refresh and organized your living space, but is your current skincare routine in dire need of an update?
Cold weather is notorious for drying your skin and can cause itching, redness, flaking, or peeling. As it gets warmer and you start wearing fewer layers, combat dryness with brand new clean skincare for dry skin.
Look for personal care products formulated with coconut oil, shea butter, and cocoa butter for lasting hydration. In addition to this, making changes to your diet and hygiene habits can impact the overall health of your skin as well.
Whether your skin needs a new whipped body butter, an oil-based moisturizer, an overnight lip mask, or a little reset, these are the best natural body lotion, masks, products and hacks to transform your everyday skincare routine.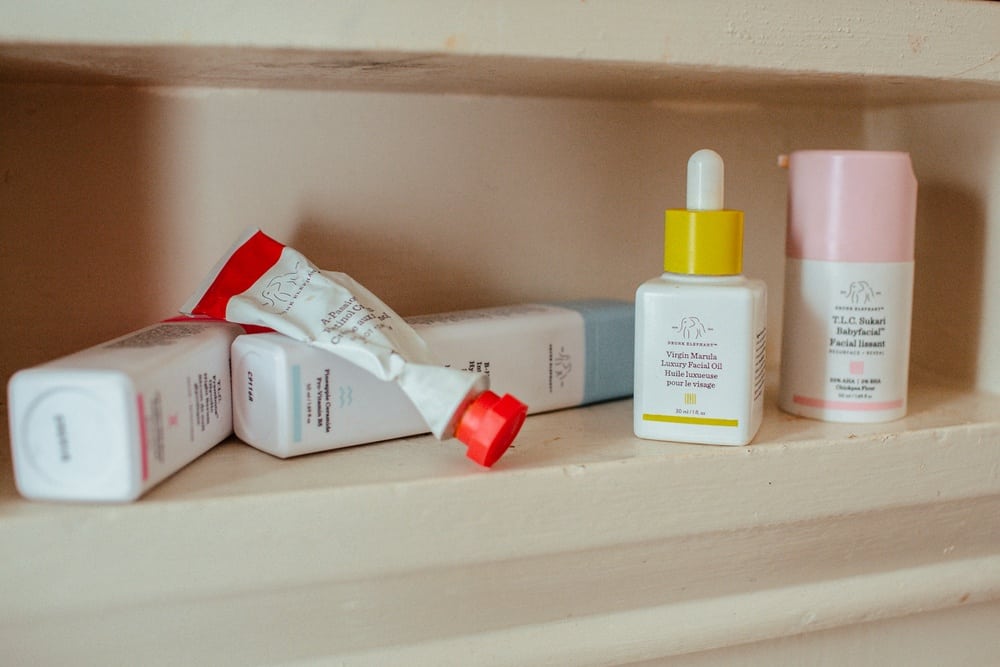 Best Natural Body Lotions, Moisturizers & Masks For Dry Skin
It's time to trade your oversized outerwear, wool knit leggings, and thigh-high boots for more breathable fabrics and showier styles. Spring is here, and in honor of Earth Day 2022, this article features 25 best natural body lotions and clean beauty products that protect the planet and improve dry, thirsty skin. Treat yourself to some sustainable skin treats.
Simple Yet Effective Skin Care Hacks for Dry Skin
A great skincare routine involves using the right creams, lotions, and masks for your skin but remember to take care of the inside just as much as the outside when it comes to self-care.
Regulating your nervous system and focusing on mental health and less stressful routines is key. Supplementing when necessary, in addition to regular exfoliation, can be effective for any skincare routine. (Our founder, Kara, is a big fan of Care/of vitamins!) Here are 5 need-to-know skincare hacks for healthy, glowy skin.
5 Skincare Hacks For Healthy Glowing Skin
Eat A Well-Rounded Diet Filled With Healthy Fats and Whole Foods
Eating a well-balanced diet including healthy fats like avocados, coconut oil, olive oil, and proteins like whole eggs and salmon can drastically improve your skin's texture and appearance.
Plant fats are an excellent source of skin-nourishing vitamin E, while animal fats are great for vitamin D, which is difficult to get during the colder months if you aren't supplementing.
Dark leafy greens, starches, fresh fruits, and proteins are great for improving your skin's texture and elasticity.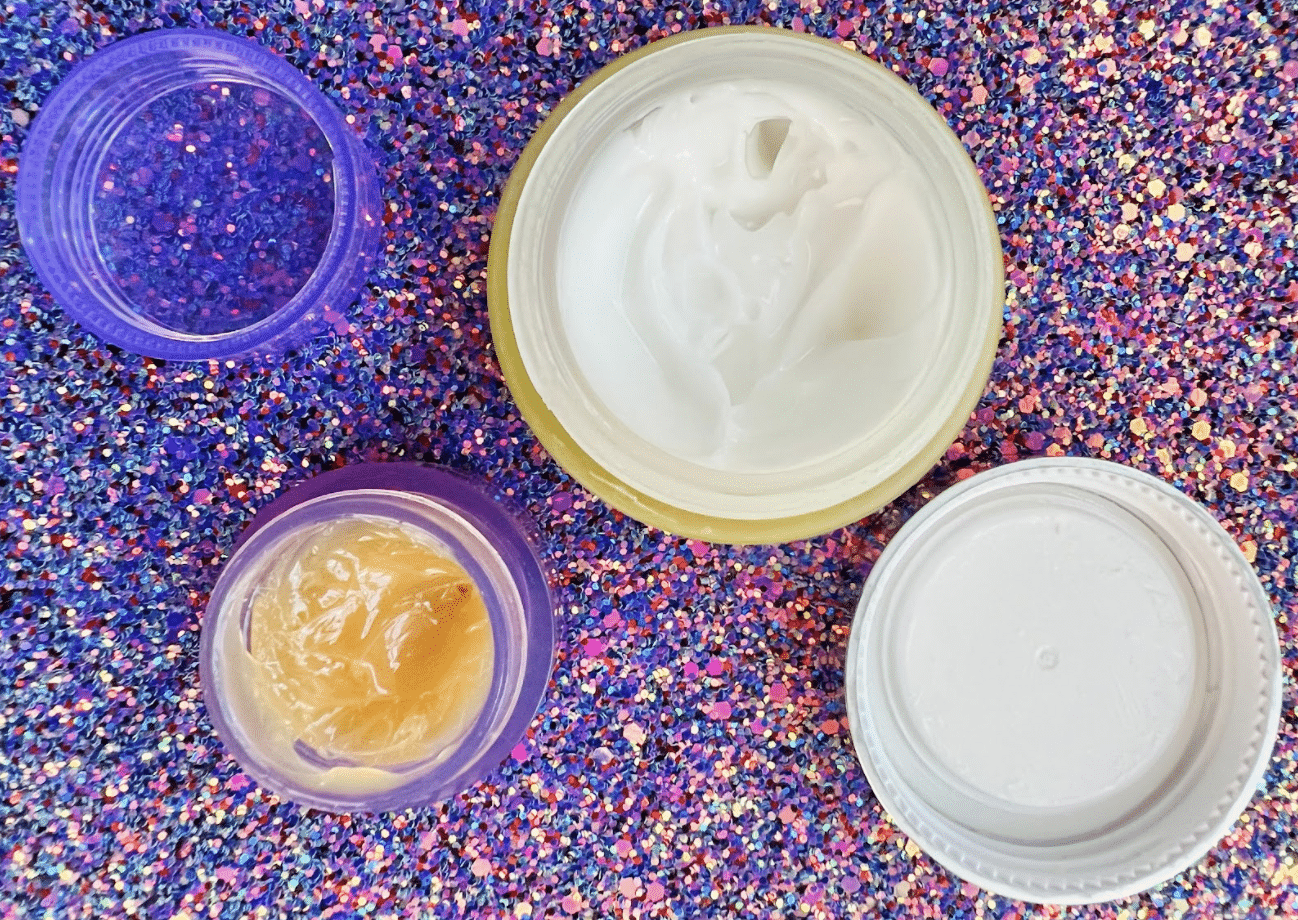 Use a Humidifier at Night to Hydrate Dry Skin
Want to wake up with refreshed and revitalized skin by pressing a button? Rehydrate your skin overnight with the help of a humidifier–they're not just for flu and allergy season.
A humidifier is a great way to heal a damaged moisture barrier and work with your skincare products to help lock in moisture. Humidifiers also help moisturize hair and prevent snoring–what's not to love? This is a great humidifier to stick in the corner of your bedroom.
Try Sustainable Slugging for Dry Feet
Have you been itching to try slugging but fearful of using petroleum on your face? Try slugging for your feet with cocoa butter or organic shea butter instead of Vaseline.
These plant-based occlusives are a great alternative to improve dry, cracked feet drastically. You'll need a few pairs of socks solely to slug in a couple of times per week.
Exfoliating Isn't Extra; It's Necessary
Exfoliating is essential to prep before cleansing with your favorite face wash or body wash and following up with a moisturizer. Your products will apply and absorb better because you've removed the dead skin cells that prevent skin from looking its best.
By exfoliating a few times each week, you slough off dry, flaky patches, improve moisture levels, stimulate blood flow and reduce breakouts to reveal vibrant, renewed skin.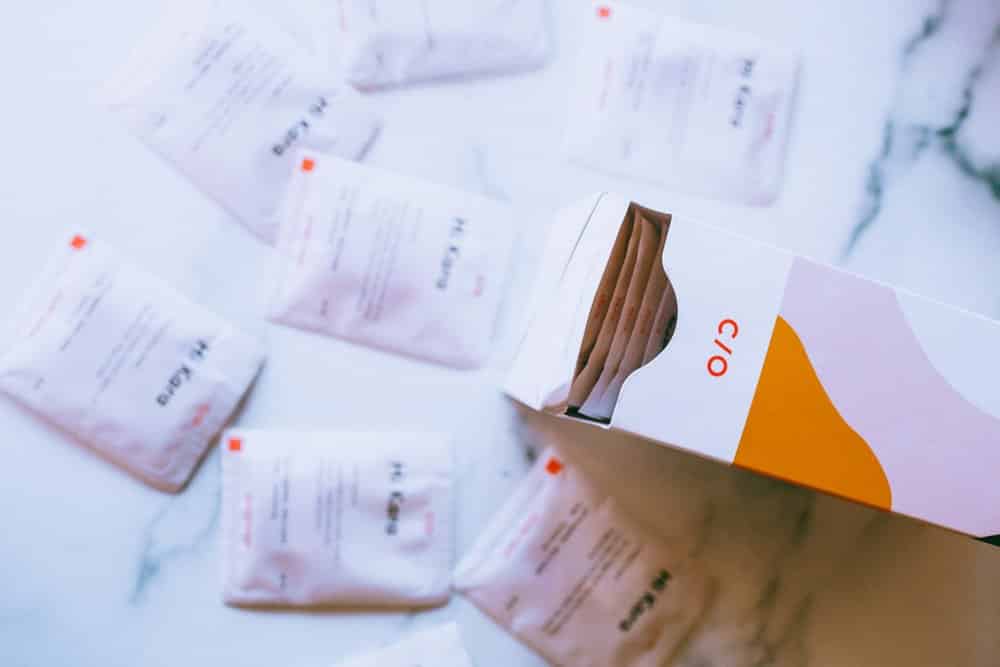 Add in those Dietary Supplements
Supplements are a great way to hit your vitamin and mineral goals every day. Taking supplements like collagen, zinc, fish oil, evening primrose oil, and vitamins C and D can help balance hormones, improve gut health and reduce inflammation.
Most of your immune system is in your gut, so supporting it is vital for happy, healthy skin.
And, last but not least, switching over to an all natural and/or organic skincare regime is never a bad idea to ensure you are keeping it healthy. Here's more info on organic skincare if you want to learn more!
Have you tried any of these clean skincare products? If not, which ones from this list are you most excited to pick up? If you have a go-to skincare tip you swear by during the colder months, share with us in a comment below!