Two words: b. patisserie. If you're local to San Francisco, you're probably drooling a little bit right now. See, b. patisserie is an extremely high class bakery who's pastries never fail to make any day better. I've been lucky enough to sample pastries from b. patisserie at events or work over the course of the past few months, but have been dying to actually visit myself (and eat alllll the pastries in one sitting).
So, when Robin told me last week that he didn't have class on Tuesday, we made plans for a quick bite together at B On The Go, b. patisserie's sister location across the street that specializes in all things lunch. Around Noon, Robin swung by my office and we walked the short 6ish blocks to California and Divisadero Street for an amazing lunch (way better than leftovers that I usually bring!)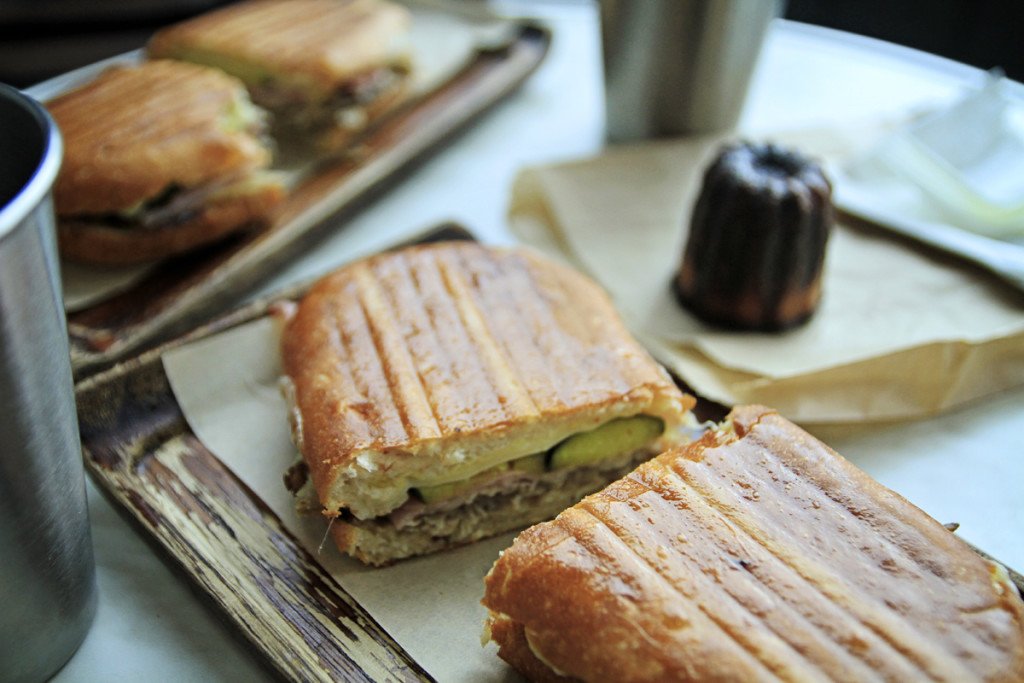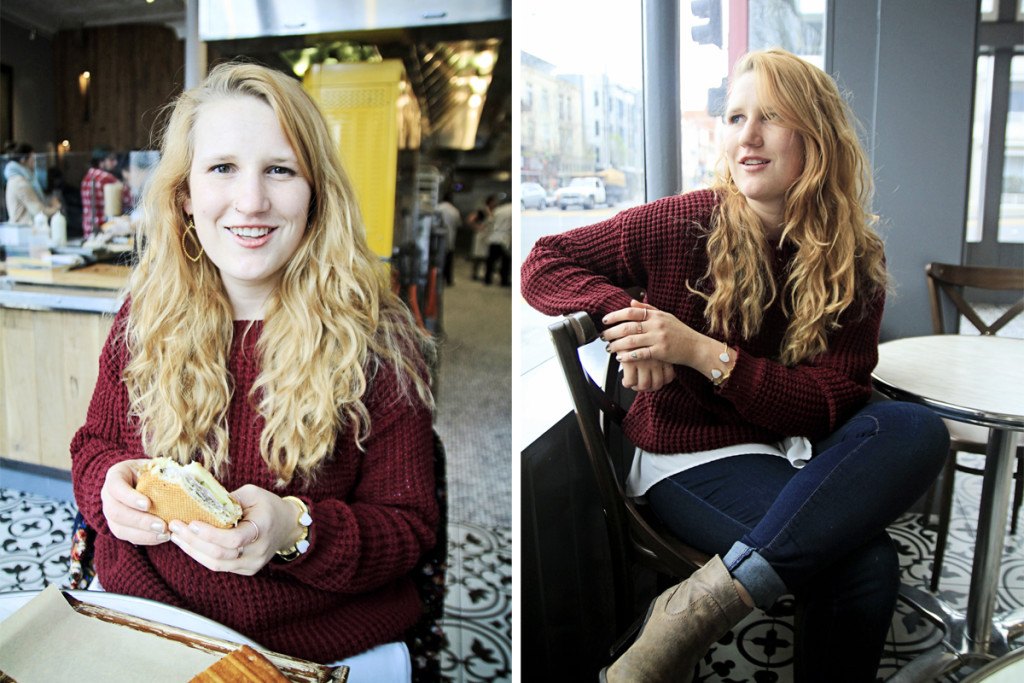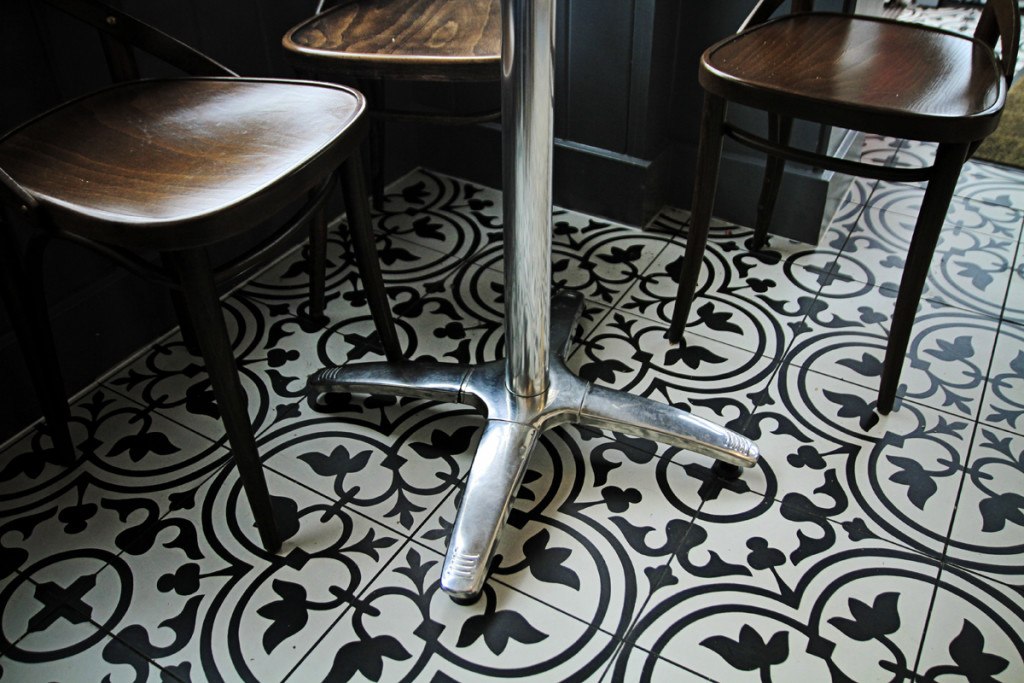 Robin and I accidentally usually end up ordering the same thing when we're out and this time was no different. We both had the Cubano Hot Sandwhich and thought the pickles were divine. I also ordered us this amazing little dessert called a Camel (I think?). It's honey baked in a rameken and filled with vanilla custard. I've never had anything like it before and wish I had brought a handful home!
Because we were hooked on that dessert, after finishing up our lunch we headed across the street to b. patisserie for one more pastry. It was crowded and loud, the complete opposite of B On The Go, so I was happy we picked there for our lunch date. We picked up an orange almond croissant and it didn't last for more than 2 blocks on the way back to my office. Opps.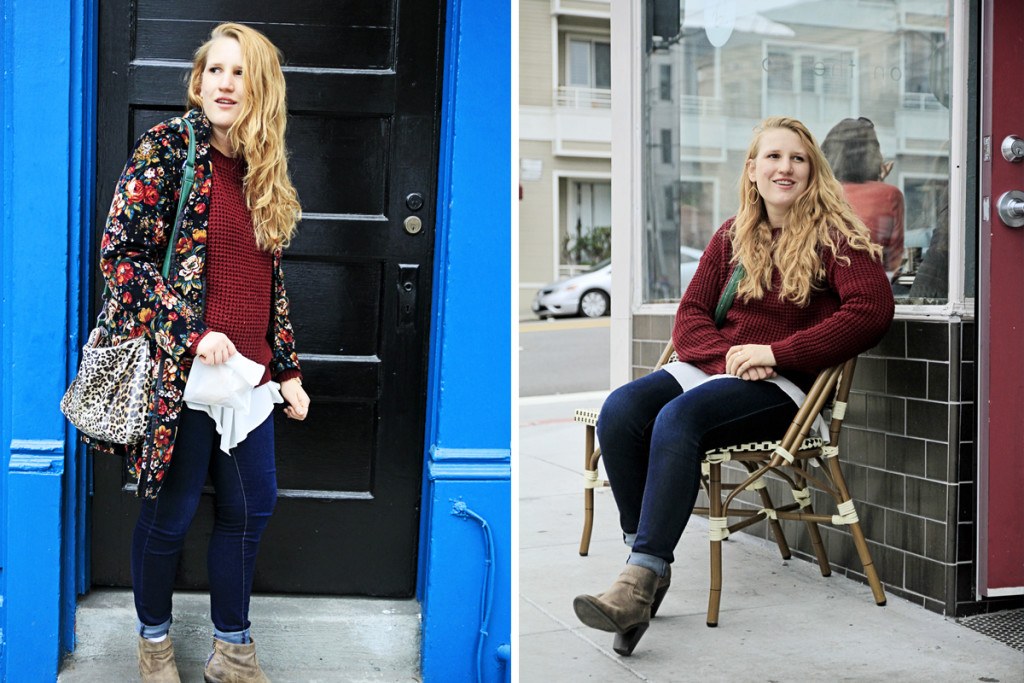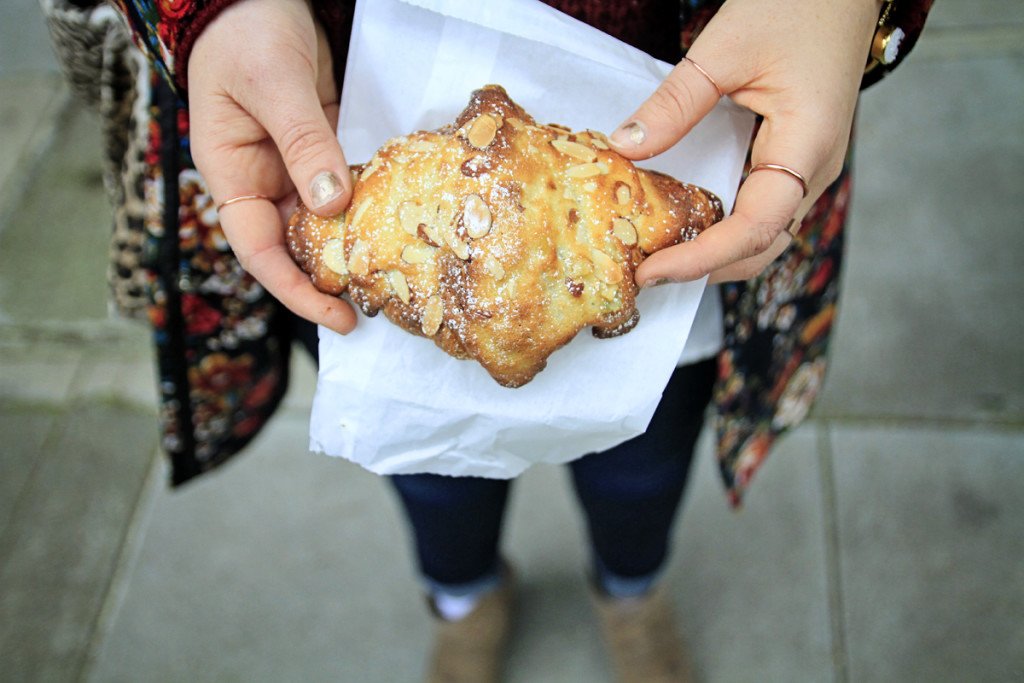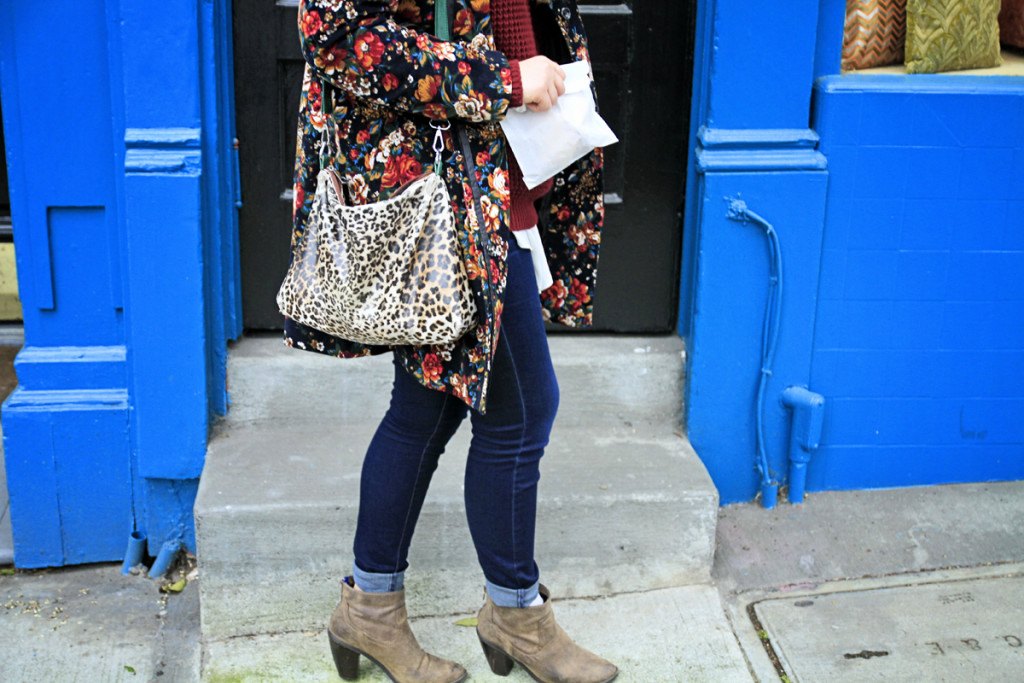 If you're in San Francisco and looking for a great bakery or lunch spot (or both!) seek out b. patisserie!!!
SHOP MY LOOK