If you follow me on Instagram, you know that a couple of weekends ago I hosted a fall fashion show at Macy's Valley Fair with my friend Brianna. I was so incredibly honored to work with Macy's and help show off some of their fabulous fall styles at a super fun fashion show!
Bri and I both were dressed head to toe in Macy's for the event, and I chose to wear this fun emerald green leopard cocktail dress for the occasion. Since I was getting all fancy, I chose to pair the dress with fun red statement earrings and red pumps.
But, I was wondering: how I can wear this cocktail dress every day (not sure special events?)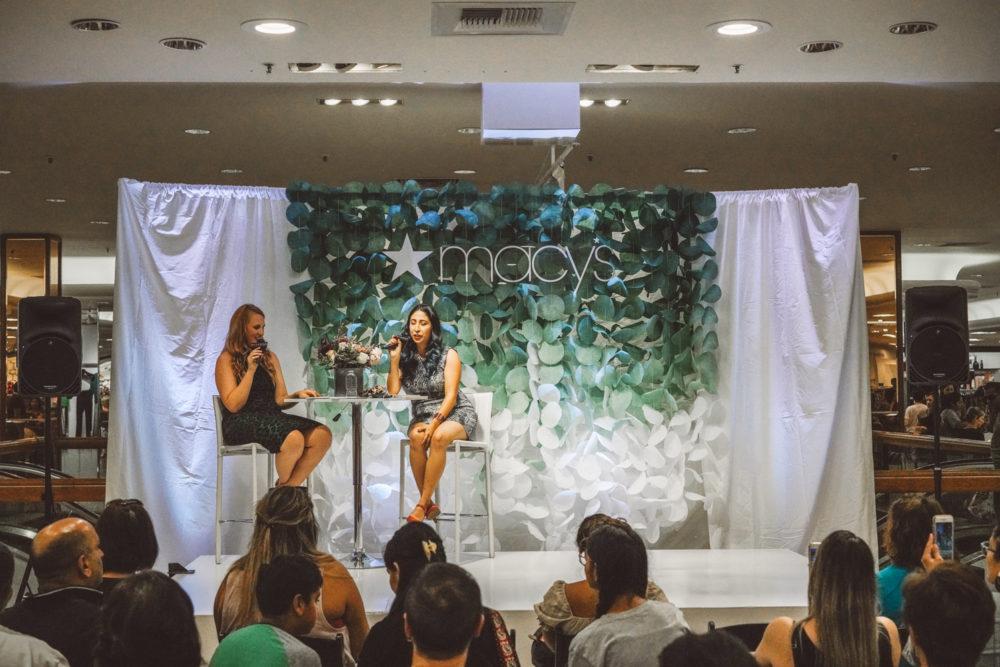 I love dresses, they're my signature clothing piece, and I love fancy dresses but I hate only being able to wear them once or twice a year. So I challenge myself to style a cocktail dress in a few "street style" outfits!
I put them together in an IGTV video below. Which outfit do you like best? The plain dress or one of the new outfits?
View this post on Instagram

Because we hosted a fall fashion show, we got the inside scope on all the hottest fall styles of the fall 2019 season. They are
Greens!
Animal prints (and mixing animal prints!)
Houndstooth & Plaid
Midi skirts
Volume Sleeves
Bright colorful eyeshadow
Western details
Here's some of my favorite Macy's pieces that will be super trendy this fall!