In the height of my quarantine boredom, I bought myself some temporary Inbox tattoos to ~spice~ things up. I have two real tattoos but have always wondered what it would be like to have more.
So, I made myself an Inkbox sleeve of three temporary tattoos of different sizes and patterns so I could bring my readers a thorough product review. Keep reading for my honest thoughts & must-know tips before you buy!
My Temporary Sleeve: Inkbox Tattoo Review & Essential Things To Know Before You Buy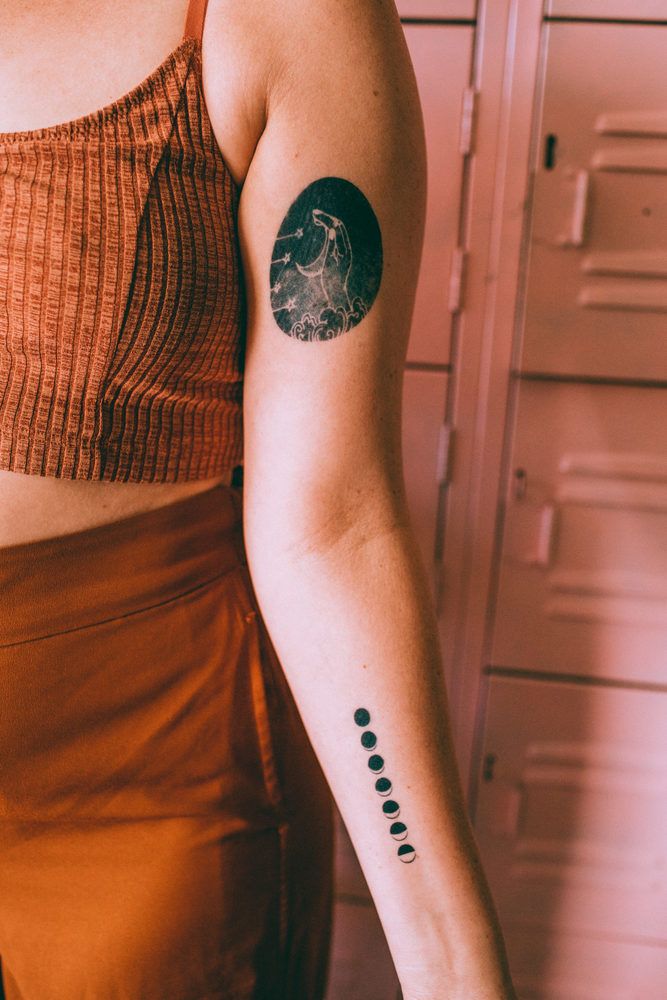 >> Got a question about Inkbox that you need answered quickly? DM me on Instagram @thewhimsysoul and I'll be happy to help!
I was at the stage of quarantine when I already did all the "changes" I could think of. New loungewear, new kitchen decor, dyed my hair already, tried new nails… As I mentioned, I have two real, permanent tattoos already (a heart on my butt and a triangle on my pinky finger) but nothing extreme or large.
I thought "hey, it would be fun to have a bunch of tattoos for a couple of weeks!" and so I started researching all the temporary tattoo companies out there. Inkbox had the designs I liked the best, so I ordered about $60 worth of tattoos to try. I got:
Lana moon catcher (no longer available)
Overview of Inkbox
Inkbox tattoos are semi-permanent tattoos that last for about 7 – 14 days* (I chat more about how long they lasted for me later in the post) The amount of time depends on many factors including the application process, individual tattoo designs, areas of. application, and the wearer's habits (ie went swimming in a pool.)
Inkbox is unique for two reasons. First, their tattoos generally last a lot longer than other temporary tattoos. Remember those ones you used as a kid that would wash off or fade come bedtime? Yeah, these aren't like those. They are also unique because they partner with individual artists for designs, so shopping supports a small artist!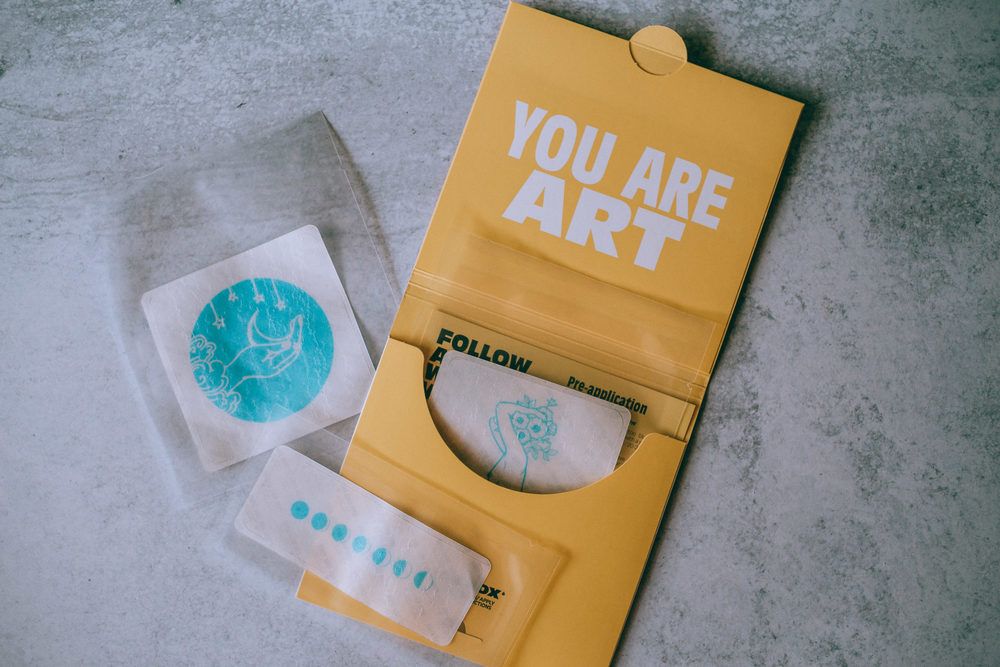 Tips For Applying Inbox Tattoos
Inkbox has over 4,000 designs so it took me a while to figure out what I wanted but finally, they arrived and I was able to apply them! Each tattoo comes with detailed instructions on how to apply a tattoo successfully. It's basically like those tattoos you used as a kid (stick-on, use water to apply, wait, peel off. But here there's so water involved!)
Inkbox tattoos require you to moisturizer your skin an hour before application. Then you peel off the first layer and apply to your skin, gently pressing on and attempting to get no wrinkles. Then, you let it sit for an hour under a plastic-wrap sheet (see above photo) and then peel it off slowly. And boom – you have your tattoo!
Here's some additional tips you should know:
Have a friend on hand to help you apply tattoos if you are applying more than one. I found it difficult to not ruin a tat that was already applied to my arm when I was trying to apply the second. I had to call in my husband to assist.
DO NOT apply these on a humid day. Your sweat can cause the tattoo to not apply correctly or as well.
Try not to move much once your tats are in their 1-hour waiting period to preserve the design as best you can.
Don't shower or swim for at least 24 hours after applying. Wait 48 hours if you can.
My Inkbox Tattoo Review: Pros & Cons
Ok, time to chat the pros and cons of Inkbox tattoos!
Things I Liked About Inkbox
First and foremost, Inkbox has large variety of styles and designs, more than other competitors. I'm indecisive, so it took me a while to pick designs but there is something for everyone here. I like that small artists can contribute designs and get paid (unlike some other brands who's designs are all in-house.)
They even offer henna for freehand ink tattoos! These are the Inkbox custom tattoos that you can create for yourself with henna, though be warned, if your art skills aren't great you probably won't want to use henna.
I also loved how high end the packaging is. It really feels special when you open the envelope, which is always fun. Each package comes with tons of helpful information included for application and upkeep which I was happy to find. (I ordered some tattoos from Tatly to compare for this review, and they didn't send upkeep care instructions like this and their packaging wasn't as high-end.)
Lastly, there are tons of discounts and promo codes on the site readily available to use to make your order a bit more affordable. No need to use something like Honey, the codes are right there on the website!
Things I Didn't Like About Inkbox
And, no the things that aren't so great about my experience with Inkbox. Overall, I found it hard to apply a sleeve to yourself since you have to move (and thus risk ruining the design you already put on.) If you are just applying one tattoo you shouldn't have a problem, but grab a friend if you are doing more than one.
On that note, the tattoos come with a rim of paper that you are supposed to peel off after applying the tat, but before the 1-hour countdown. I don't know why, but we found it SUPER hard to peel off the rim of paper. A lot like trying to open those plastic bags at the grocery store to put your veggies in. Even Robin, with two hands, couldn't easily take it off. Next time I would just leave that rim of paper on to avoid excessive movement.
The other major issue is that not all areas of the body accept tattoos in the same way. I did have an Inkbox Fail with my large Lana circle. As you can see from the photo below, it didn't apply evenly despite my best efforts. It was also the first tattoo to fade, so I learned that not every area of the body will accept or hold a temporary tattoo in the same way. Luckily I had two other designs that stayed longer, but I would have been very sad if I spent $25 on a tattoo that didn't actually work or last.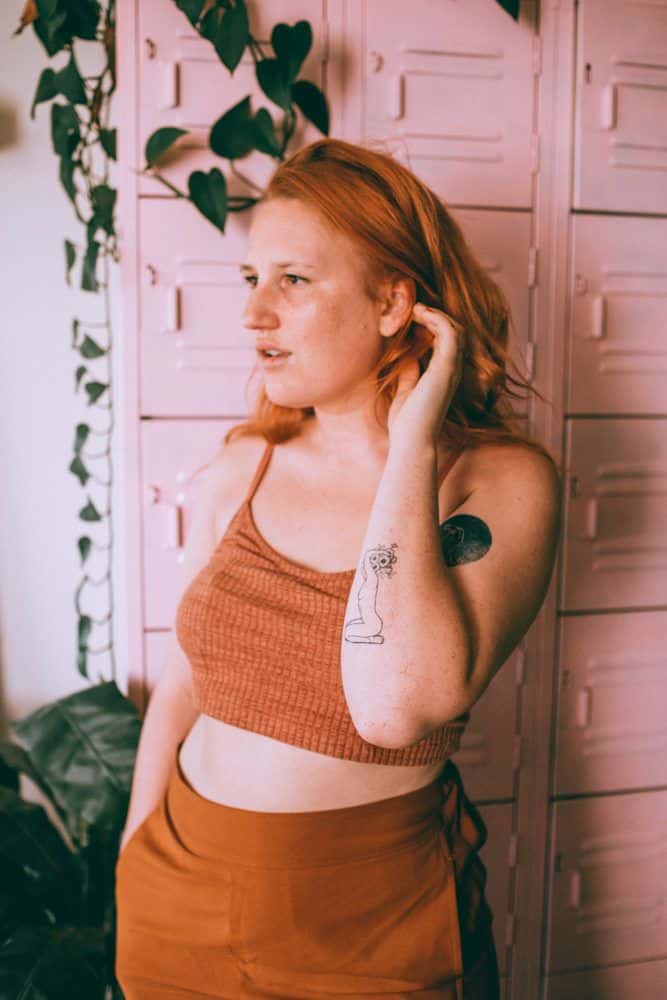 Bringing me on to the price point: Inkbox is more expensive than other brands so it isn't affordable to buy more than a few designs at once. (BUT they do support small artists which is a fair trade-off, and offer discount codes.) Still – I've seen a lot of photos on their Instagram of people in whole sleeves of Inkbox and only realized later that I was looking at hundreds of dollars worth of temporary tattoos.
In regards to how tattoos look like on the site vs in real life, I did feel that a few tattoos look bigger in the photos than they do on the body. That's probably a user error in my judgment but I do want to point that out!
Lastly, based on your skin color and type, the color of your tattoo will vary. For me they turned from black to blue over the course of a few days. It's not exactly bad, but I do think the risk of not knowing what color you will end up with is still a con.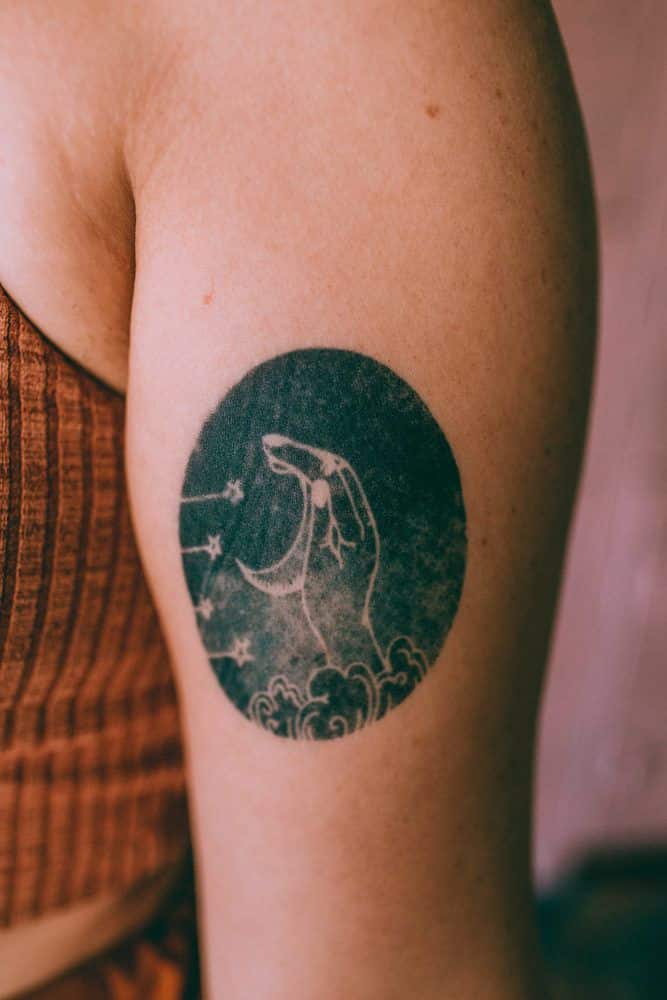 How Long Do Inbox Tattoos Last?
My 3 tattoos all lasted different lengths, ranging from just under a week to about 14 days. I think the best Inkbox tattoos may be the ones that are thinner. My round tattoo with a large amount of solid ink covering didn't apply well and it faded fast. The two that were small and had thinner outlines lasted much longer.
Again that could also be from my placement but I feel like thinner and/or smaller tattoos leave less room for error and thus last longer.
Would I Buy From Inkbox Again?
Yes! I was a bit disappointed the Lana Moon design, BUT I found a lot of value in seeing how I felt about more tattoos. I quickly realized that at least right now, I don't want any arm tattoos. I kept looking at the mirror and being like "who IS that person? That's not me!"
I would totally buy these again to use if I were considering getting a third tattoo, just to be sure. I would also buy these for any sort of photoshoot project or Halloween costume. They're great for things like that!
And of course, these were fun to use. And in "these uncertain times" (lol!) it was a nice little afternoon activity to distract me from the shit show that is 2020, and for that I am grateful.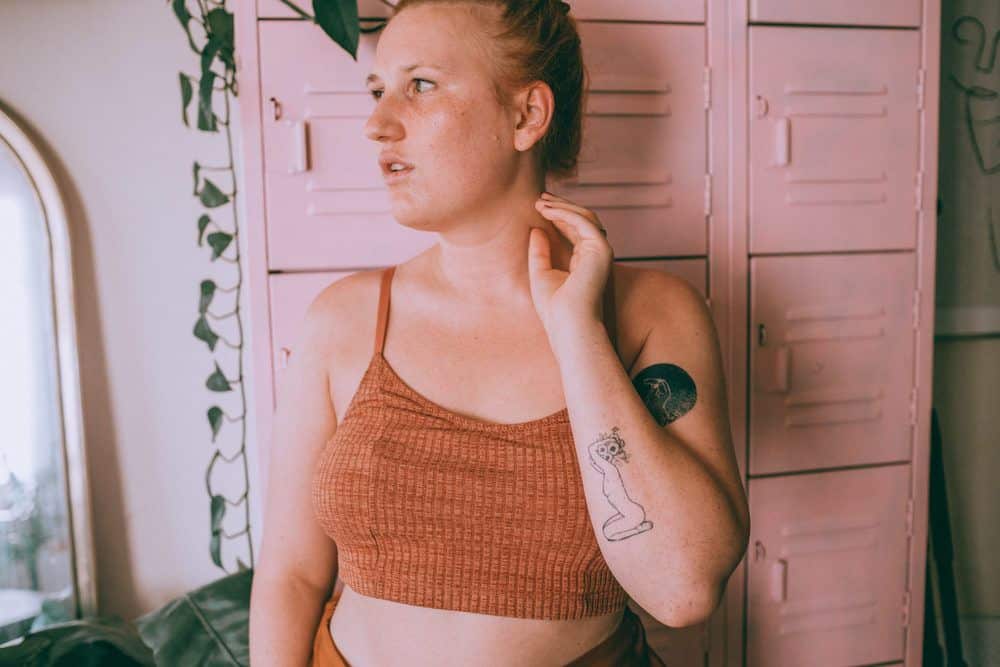 I hope my Inkbox tattoos review helps you decide if Inkbox tattoos are for you! If you have any notes to tips to add, please leave a comment below so everyone can see. If you have questions, drop a comment or DM me on Instagram @thewhimsysoul and I'll try to help!