When The Clement Hotel in Palo Alto reached out to invite us to stay a night, I knew right away we had to have a little staycation on New Years day. It was so wonderful to wake up on Jan. 1st, pack a little weekender bag and head down south to Palo Alto, about a 40 minute drive from our San Francisco apartment.
We checked in right away at 3pm – that's the key to a staycation. Stay as long as possible! And immediately change into the robes and slippers they give you. It's all about the state of mind. The Clement Hotel is a 6-star, all inclusive hotel, which made our staycation 100% times better because anything we wanted to help us relax was just a phone call away – or probably already in our room! When we booked, I was a sent a little survey to fill out about what we liked to drink, eat, etc. They stocked our mini fridge with beer, water and oj for us as per requested, and left some coffee and tea packets in the room for the morning. If that isn't 6 star service, I don't know what it.
Our personal concierge brought us some bubbly to help us start our stay. We headed up to the rooftop right away to check it out and take a quick dip in the hot tub. They have a beautiful roof full of tropical-feeling furniture, cabanas and heat lamps. I can imagine in the summer, it must be so wonderful to take a dip in the pool and lounge under the cabanas – the hotel has a great view of downtown Palo Alto!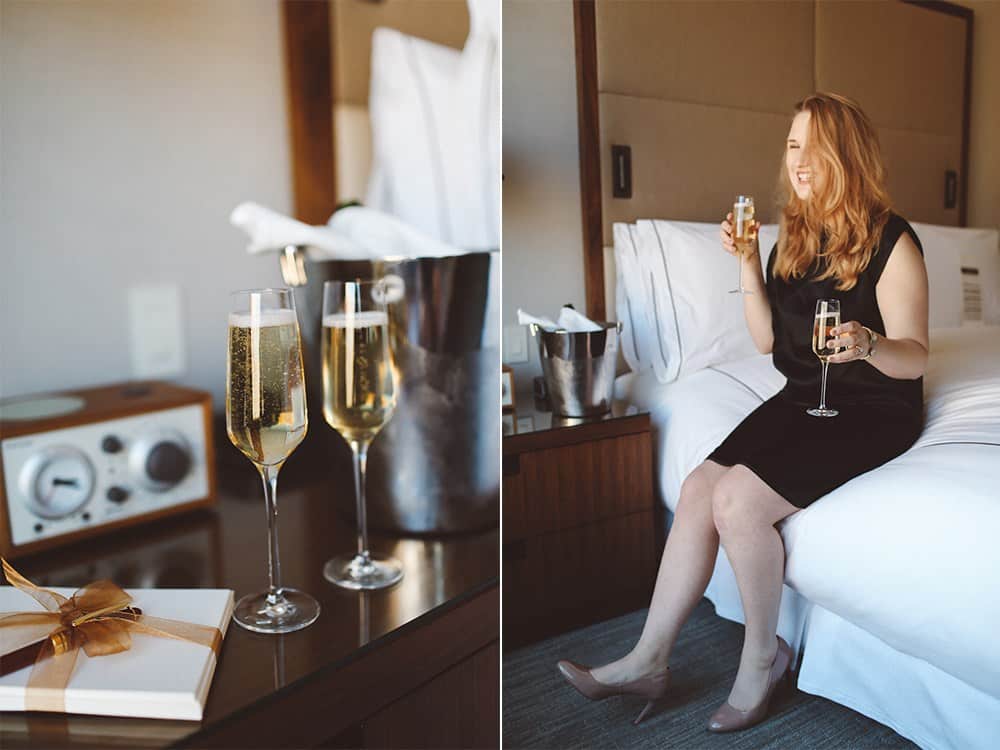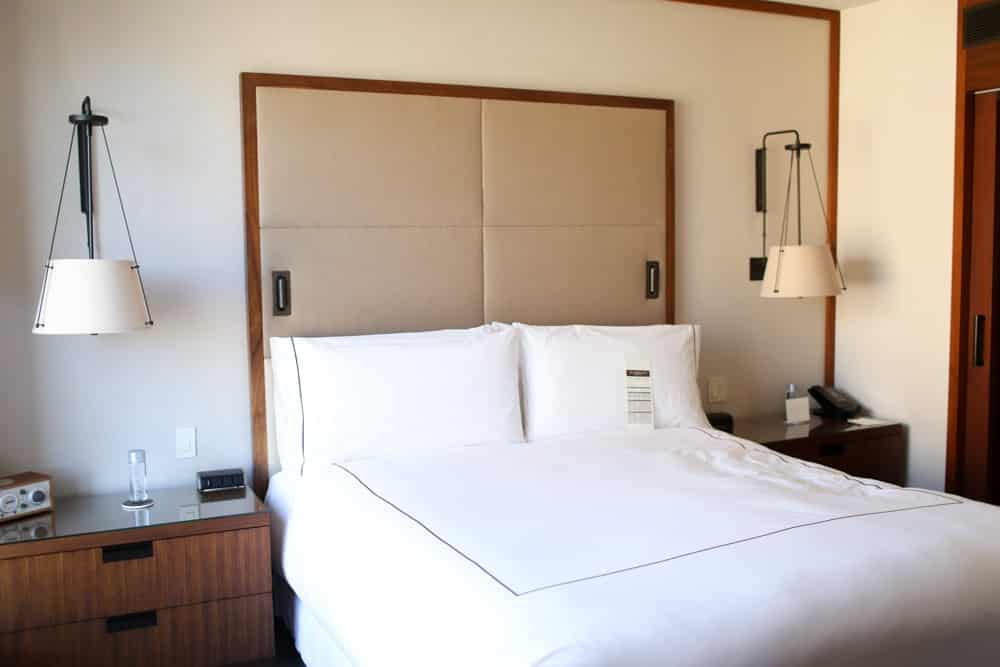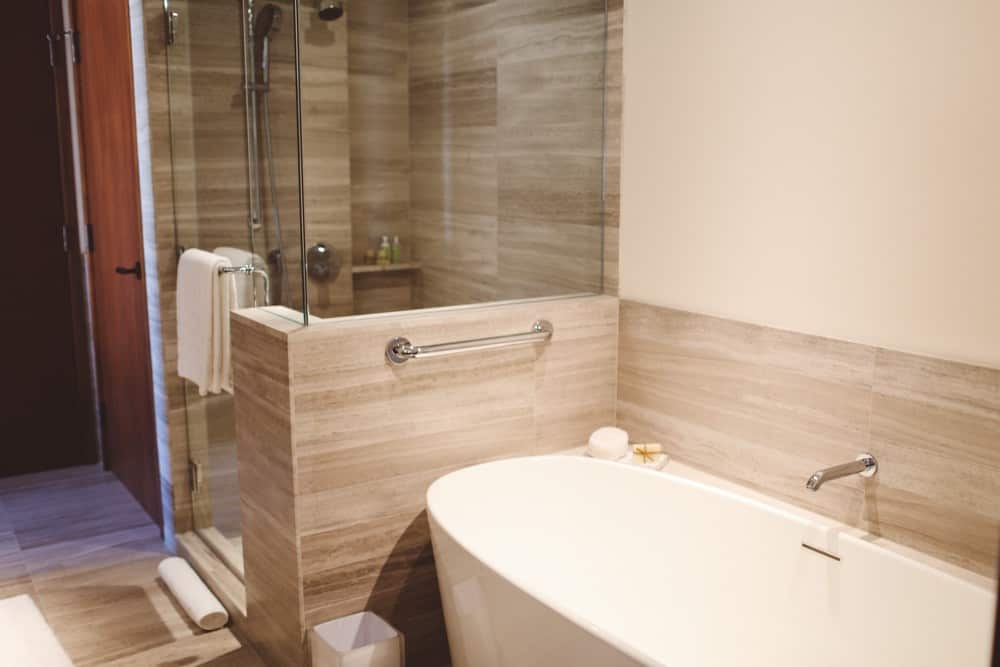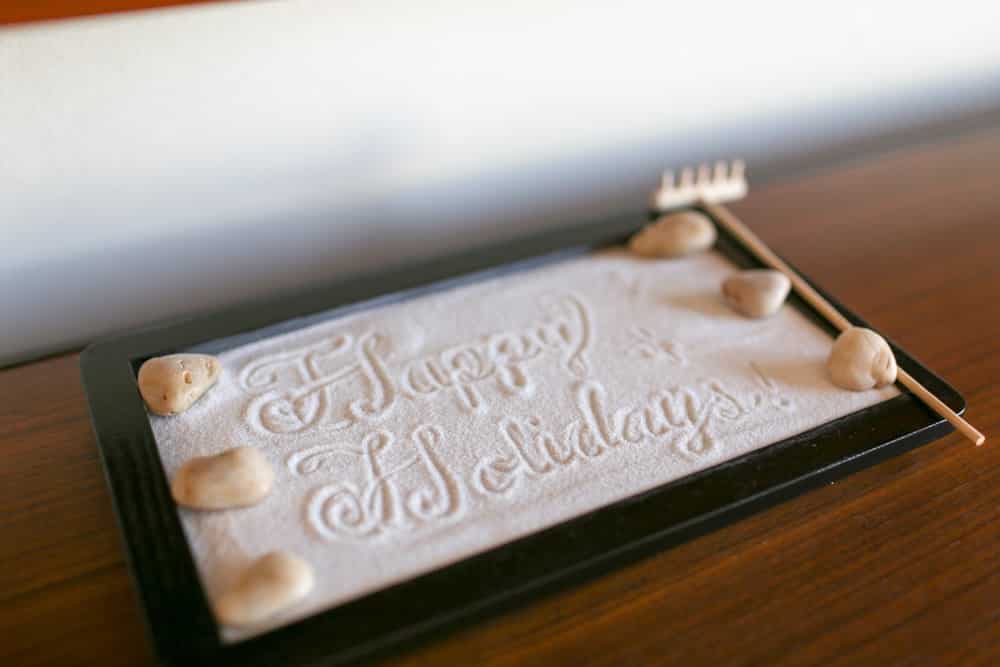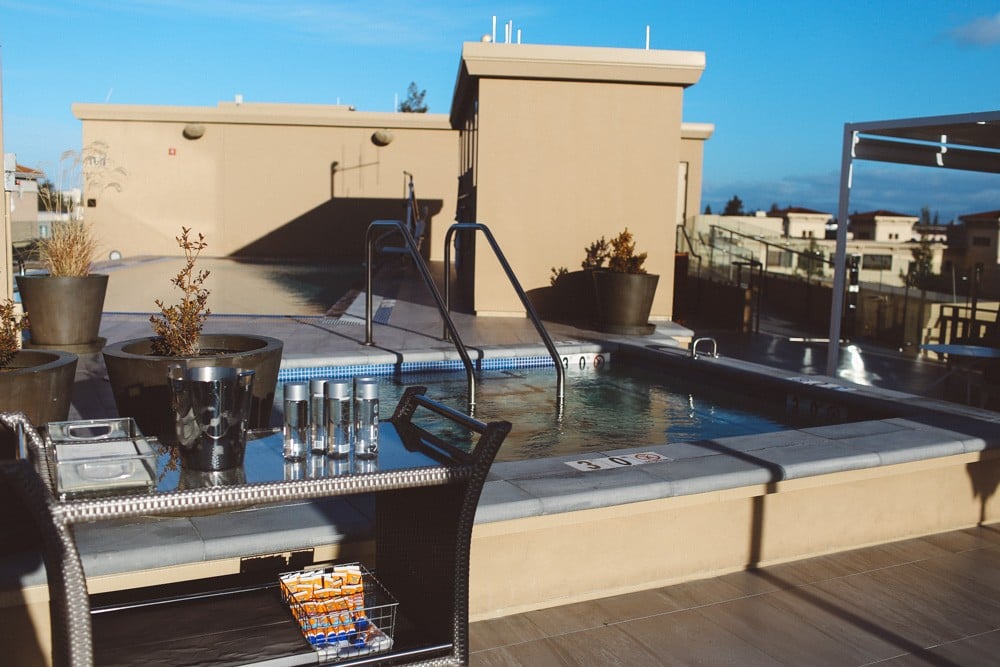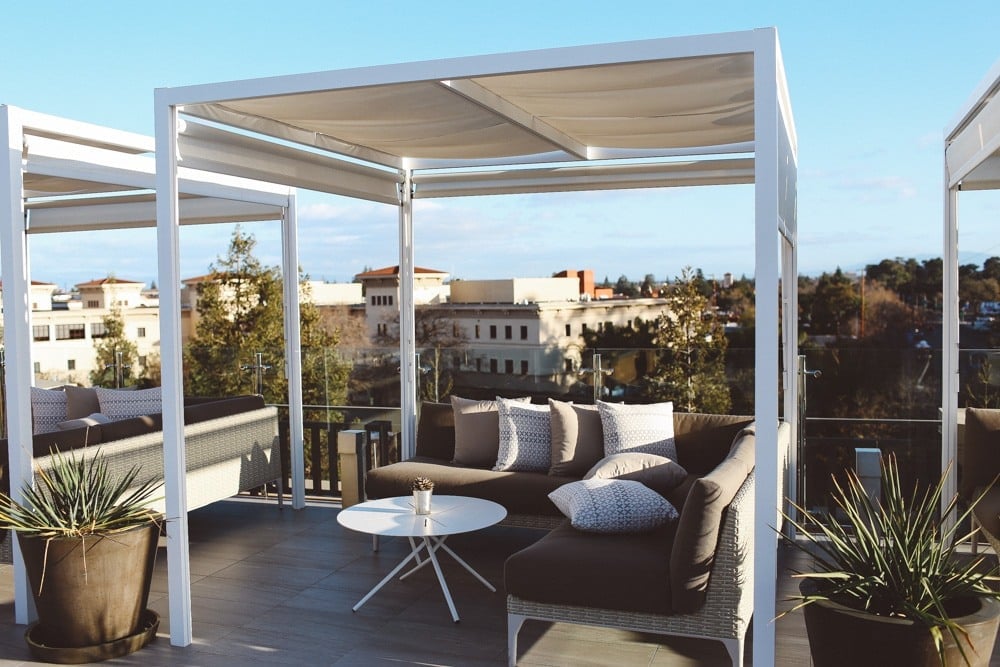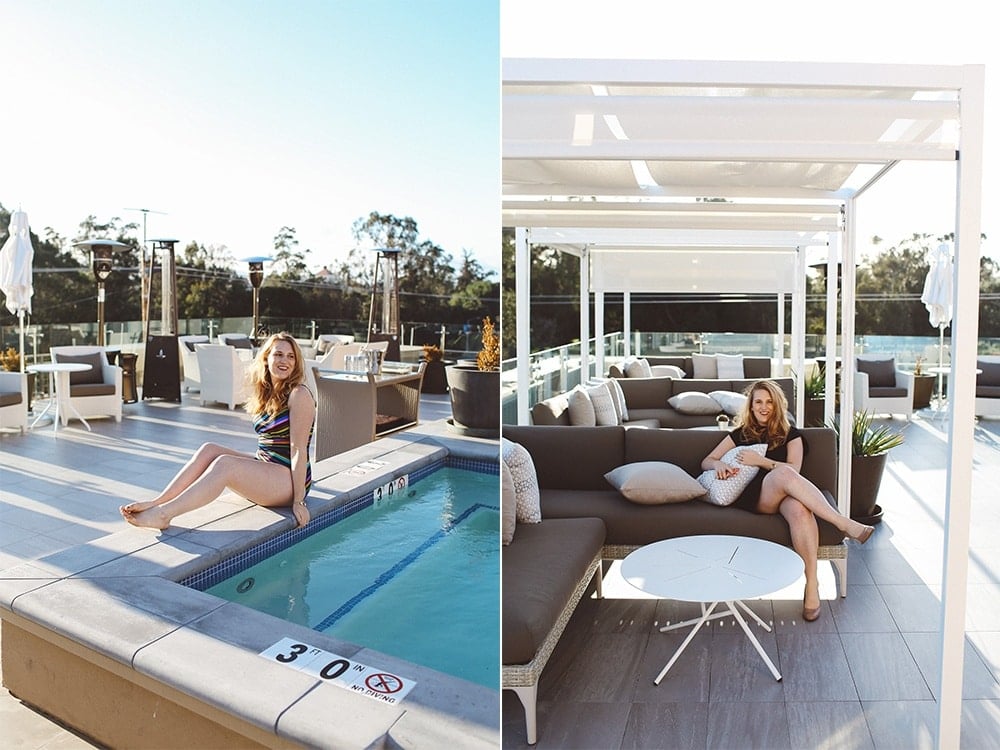 We both love the Food Network, but don't have cable at home, so we always treat ourselves to a Food Network marathon when we travel. After the rooftop, we relaxed in our room for a bit before heading down stairs for dinner. The Clement Hotel has an on-site chef in an open style kitchen so you can watch your food being made, which I loved. They just updated the menu to include Poke Nachos, so we ordered some of those (yum!!) along with crab cakes, onion soup (the best I've ever had), a rack of lamb and a rib eye steak. You know how sometimes you go to hotels and their food is just meh? Well – it is NOT that way here! Everything was cook to perfection. Robin ordered lobster butter on his steak and OMGGGGGG guys, that bite of steak he shared with me was probably the best I've ever had, no joke. I wish I had a bigger stomach — my eyes want to eat everything on the menu, but we felt really full afterward.
We wanted to let our bellies settle a bit, so we let the staff know we were going to take dessert on the rooftop in about an hour. They set up everything including the firepit and heat lamps for us — and then right when we got to the roof, it started to rain! Whomp Whomp… but we still enjoyed the hot tub in the rain! It was the perfect way to really unwind after the holiday hustle. We ended up taking our dessert in our room afterward where we – you guessed it – watched more Food Network!!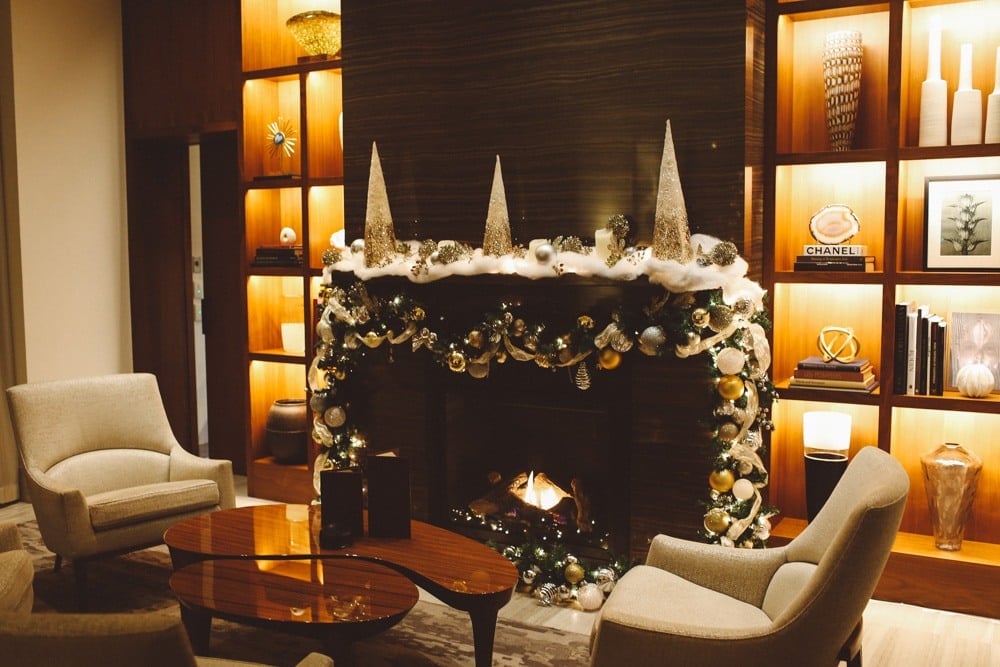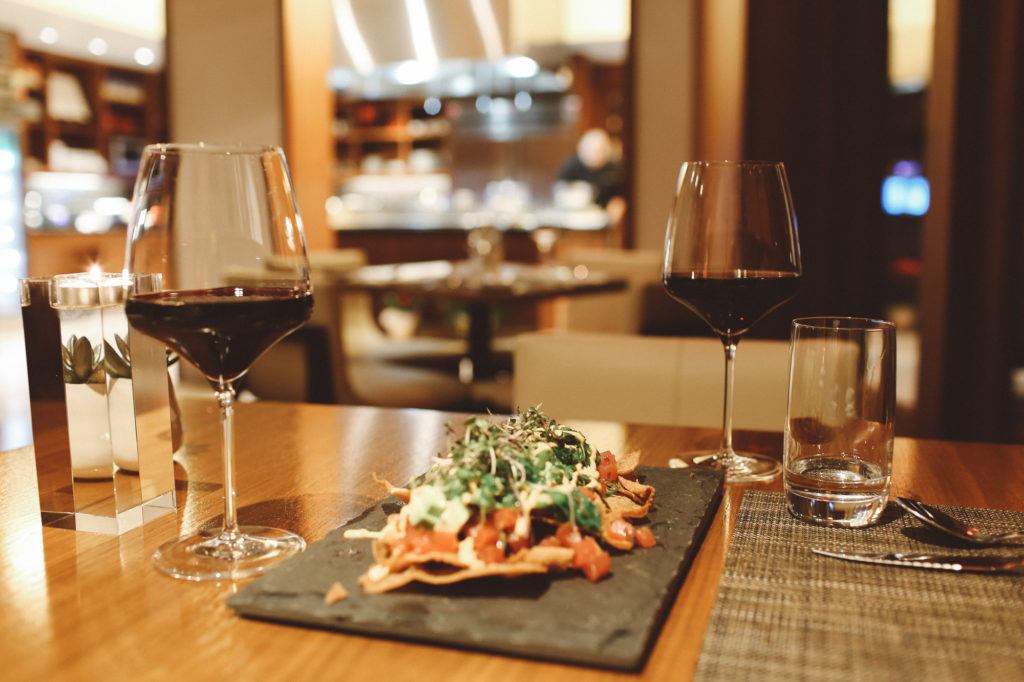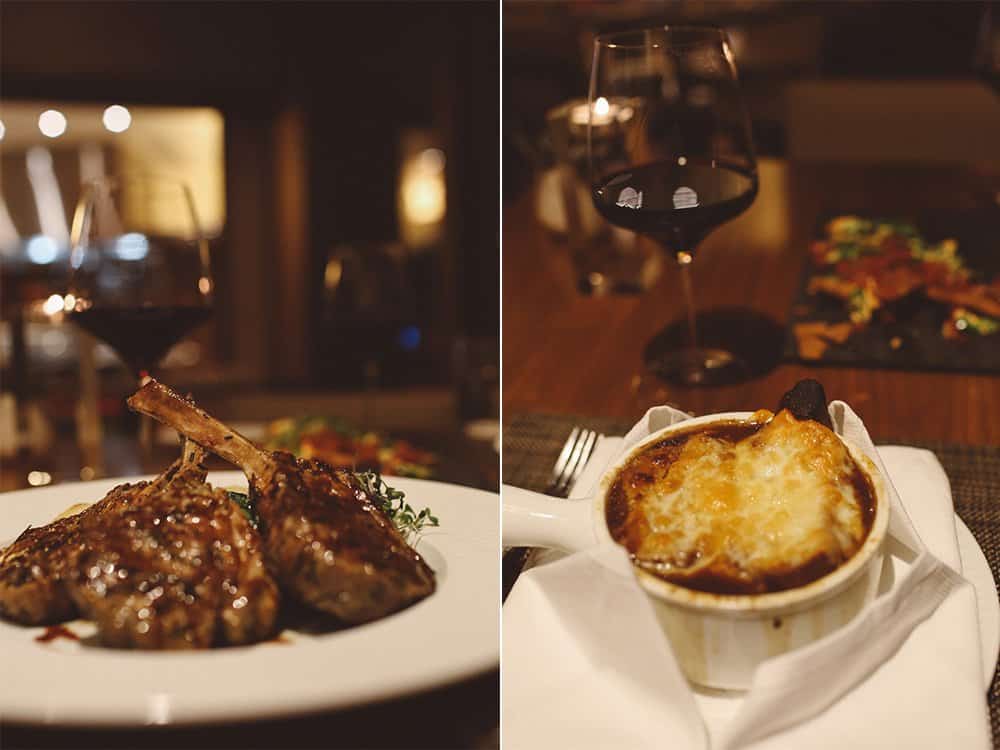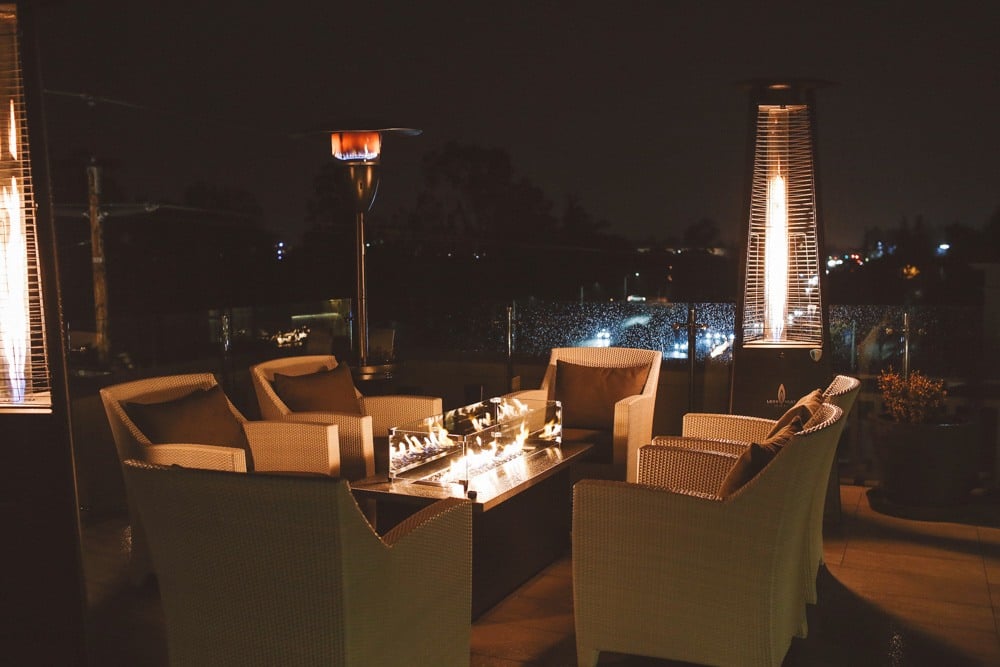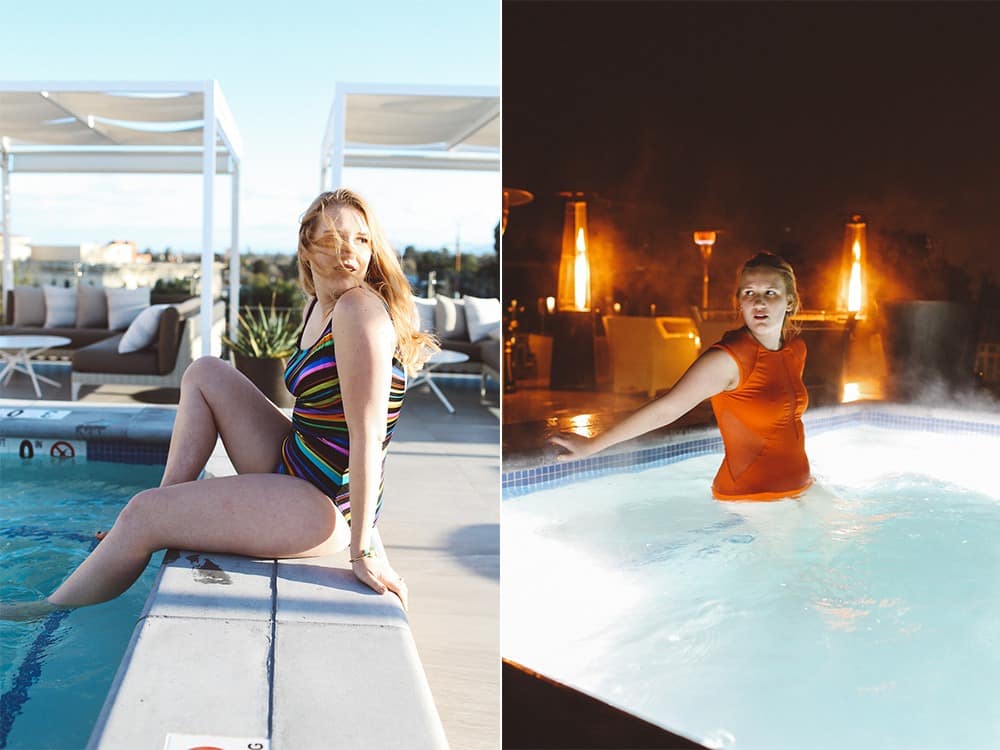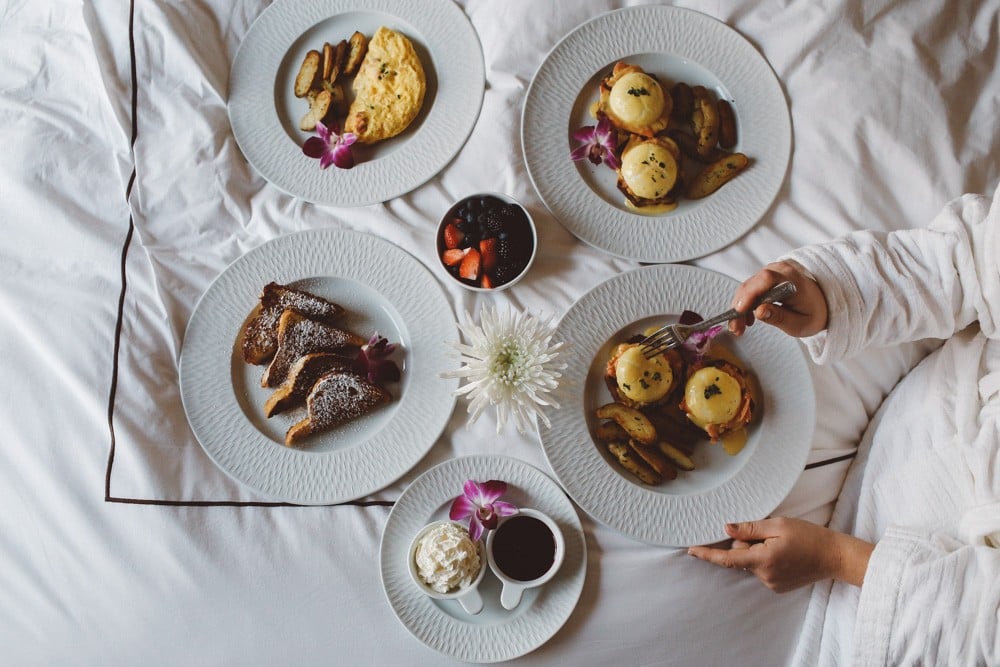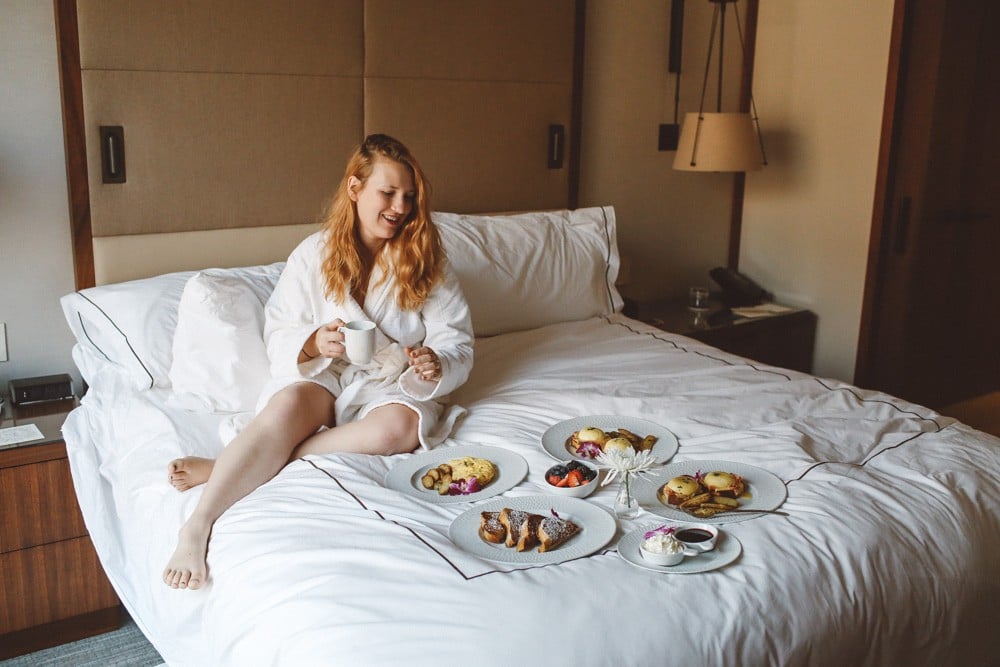 At home, we live right on a really busy San Francisco street, so I'm always being woken up by cars or people shouting. But here at the Clement, I woke up from probably the best night of sleep I've had in a really long time. Staycations are great for catching up on sleep! Their breakfast menu is so vast that we couldn't choose just one item each, so we decided to treat ourselves to a HUGE brunch. When everything is all inclusive – why not?
I'd say our staycation was a success! I came with some stress from all the hectic holiday madness, and left feeling full, relaxed and rested! If you are visiting the San Francisco Bay Area / Silicon Valley, you MUST stay here! Let me know if you have any questions in the comments below!

Thank you to The Clement Hotel for providing a complimentary stay. All opinions are my own.