On a random day a couple of weeks ago, the boy and I decided to go on a picnic at Mori Point. I did a quick Google search for an ocean view picnic spot on the coastline and this spot popped up. Just a 20 minute drive South of San Francisco is Pacifica and this serene hiking area.

We headed out on a foggy San Francisco day and I was happy to find a little bit of sun in Pacifica. We parked our car near the Mori Point trail head and started up. I had no idea where we were going, I only knew I wanted an ocean view with my sandwich and apple. Turns out, I picked a terrible path. We did a little bit of off-roading and followed old, make-shift paths up. We ended up having to hike up a crazy steep hill (and I should know, I live in San Francisco!), but the bright side is our hike was really short, maybe just 10 minutes. And the view from the top was amazing!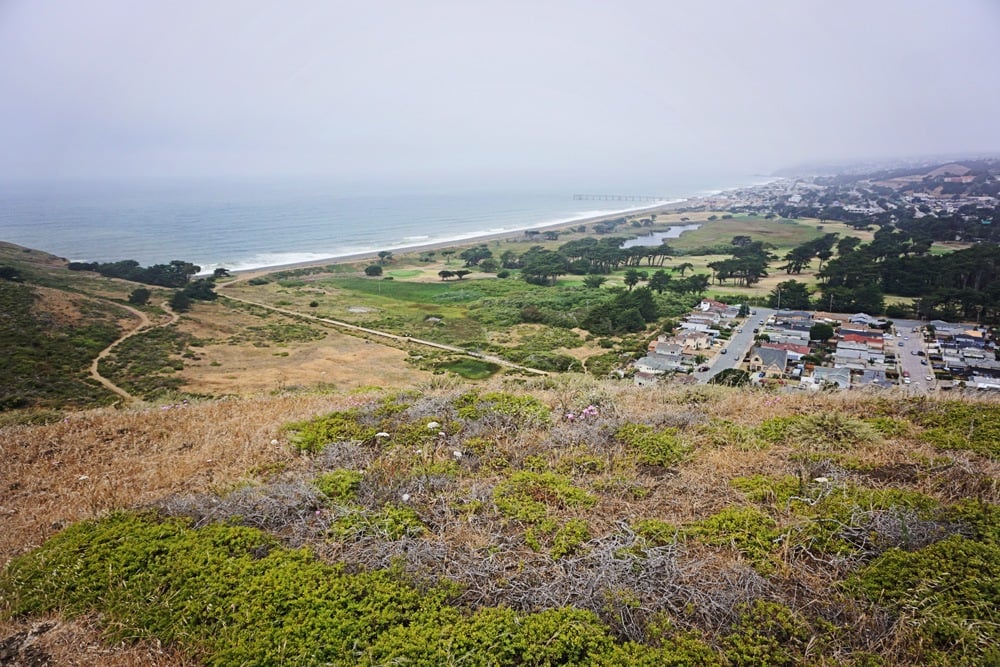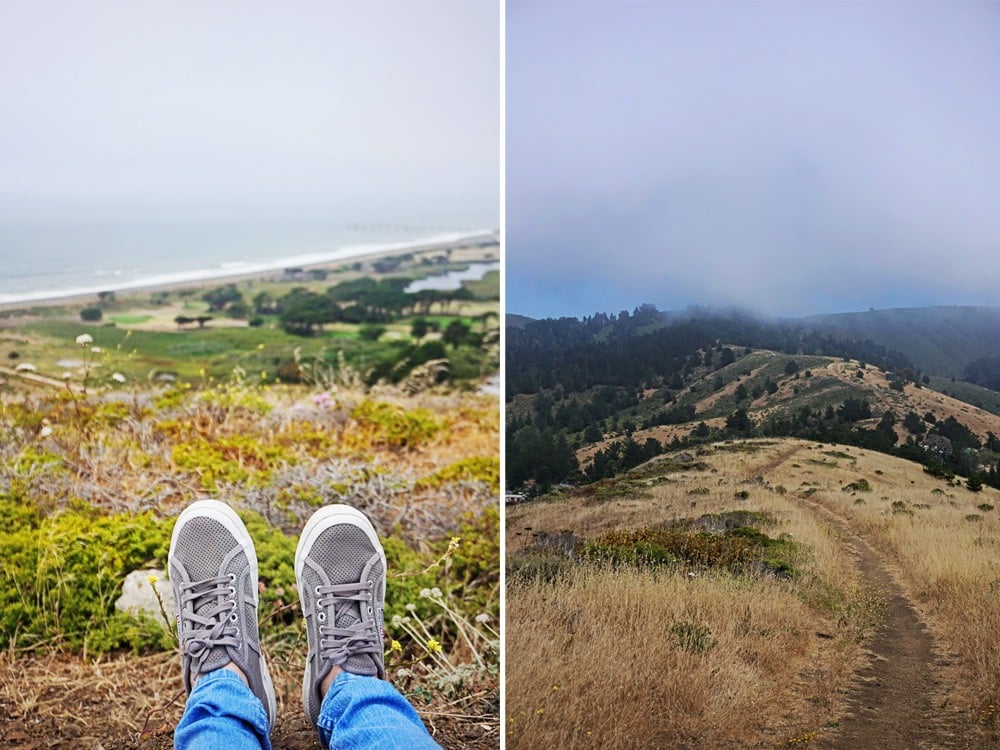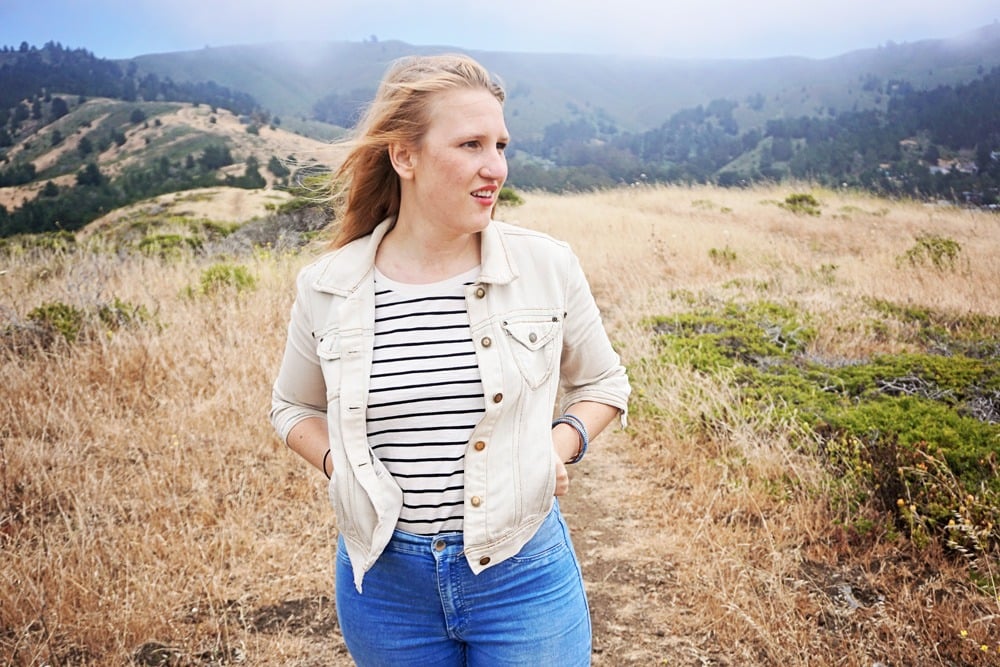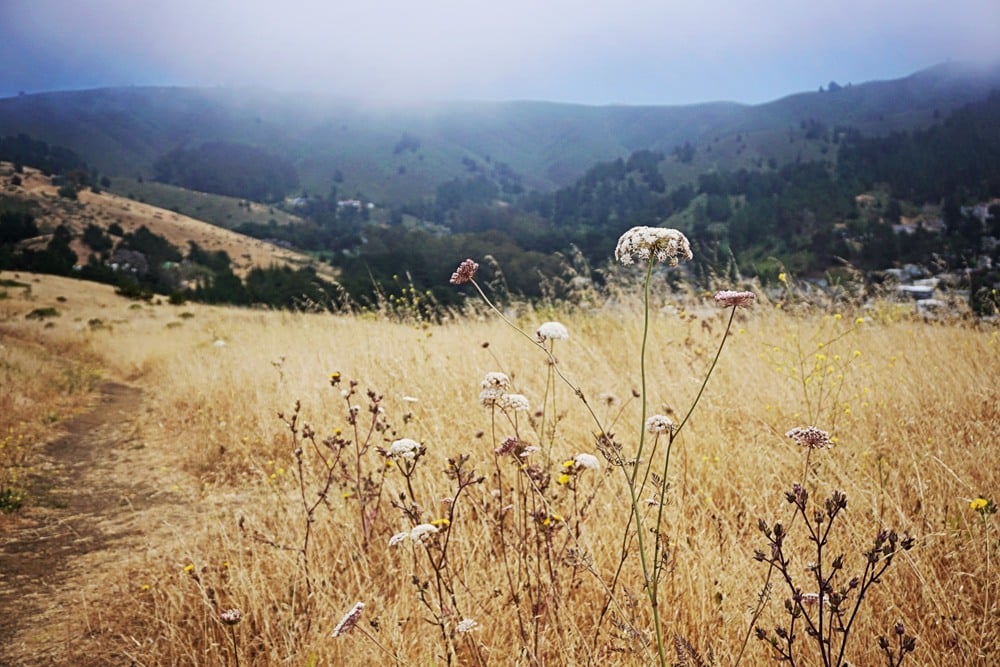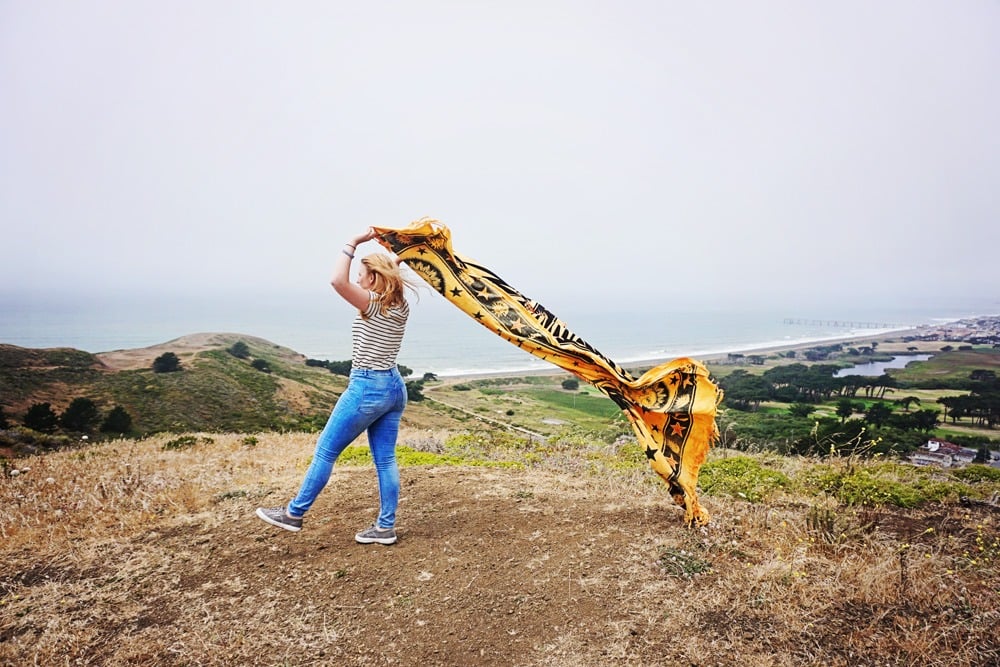 We could see pretty far 360…. the ocean, the Pacifica pier and the hills behind us. My original idea was to walk to the actual Mori Point, but due to our little hiking adventure, we ended up on the hilltop right behind the point. And in my opinion, this was way better. Other than the dog walker (with about 5 very cute pups), we had the hill and view to ourselves. We only stayed about 30 minutes, but it was the best little San Francisco escape I've had in ages.
If you're visiting Mori Point, there's an actually path to follow to the lookout spot. It's pretty flat and doesn't require much effort. Or, you can do what we did and start at the "unkept" trailhead by the parking lot and just head up!