Close to two years ago, Robin and I were watching the sunset on our Minneapolis patio and talking about what's next. I had just graduated college and I knew I didn't want to stay in Minneapolis, or even the midwest. On this patio the idea to move to San Francisco was born. We would stay until the end of September to finish out my agency internship and then that October, we would go.
Finding the courage to move out of your comfort zone and into a new chapter of your life isn't easy. The idea of moving to California was totally sugar coated as we sipped beers on our patio. We had each other, some savings and a rough plan. How hard could it be? (Oh, to be young and naive) I won't sugar coat it – moving from Minneapolis to San Francisco was hands down the hardest, most challenging thing I have ever done in my life. The move tested my mental strength, my ability to budget and to handle stress. But, the end result is everything I wanted. I now have a great apartment, a steady routine (filled with adventures!) and a great group of friends. So, how do you move across the country like I did? Read on!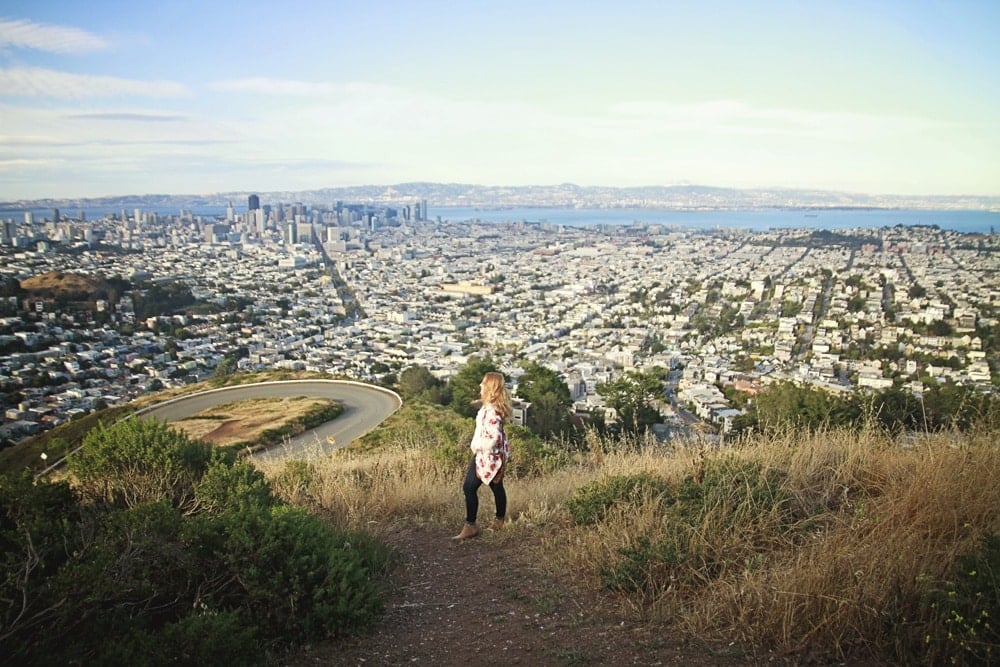 How to find courage to move across the country
Every night in bed before moving, take a few minutes to envision living in your new city. Think about what your new daily routine will be, picture what life there will look like. And feel like. And most importantly, keep reminding yourself why you want to go. When things get hard, remember your reasons.
Pick a date to leave, and then tell everyone and everybody you know that you are leaving on that date. We were already dead set on peacing out at the end of September, but I noticed that each time someone asked me when I was leaving, saying that end date made me more confident. Yes, we are leaving Minneapolis on September 30th. We are going to San Francisco. We are doing this. We can do this. Plus, it'll help you stick to your goals. You can't easily back out when you told everyone you know that you're doing it, right?
Start job hunting early. I'll be honest and tell you that (unless you are being headhunted or have been in your industry for years) it'll be hard to score an interview without actually living in the city. That being said, you'll feel better getting to know what's out there and what the salary options are, so when you arrive in your city, you'll have a head start.
Same thing goes with apartment/house hunting! Do you research on the neighborhoods. Google online. Search Instagram. Ask friends! San Francisco is only 7×7 miles, but is so diverse in neighborhoods. We knew coming into our hunt which areas we probably like best, so it was a little less daunting when it came to looking for a place.
Figure out how you want to physically move there, and then plan it out! We wanted to spend a week driving across the country and visit sites we've never been too. Focusing on that fun part helped keep the general moving jitters at bay.
Finally, ask for help! Let your friends and family know you want to move and that need support, whether emotionally or financially. Even if you are moving alone, you don't have to be alone in this process!
After You Arrive
Once you find a place, a job and have settled in, I recommend getting your family and friends to come visit every couple of months for the first year or so. This really helped us not feel so alone on the West Coast, and was also a great excuse to explore San Francisco.
I hope this helps you feel encouraged to move to that city of your dreams. It probably won't be easy, but it will be worth it. I promise. Leave a comment below if you have any questions or more tips to share! I'm happy to answer!